Cook's Top 5: 2016 Wrestling Memories
As Steve Cook nears present day, he looks back at 2016, the year he got sucked back into the world of online wrestling journalism!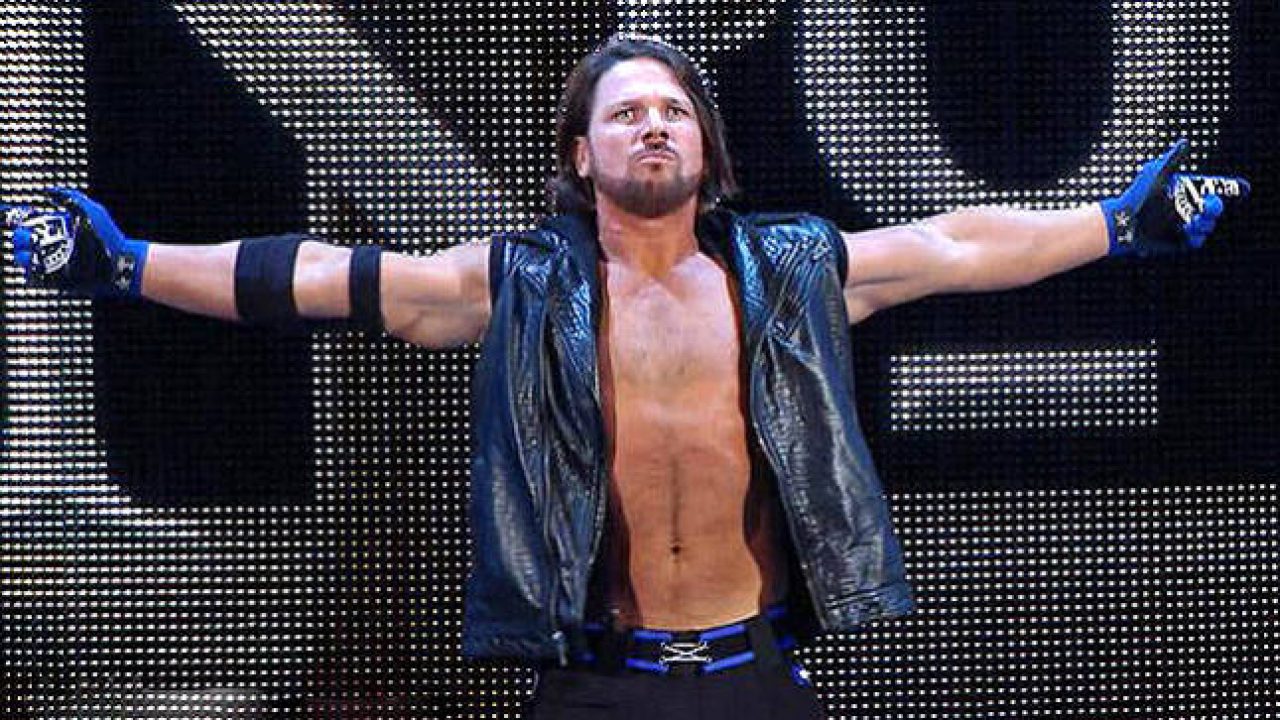 As Steve Cook nears present day, he looks back at 2016, the year he got sucked back into the world of online wrestling journalism!
Just when I thought I was out, they pulled me back in.
My wrestling writing in 2015 consisted of one 411 Wrestling Hot 100 list. That appeared to be my swan song in the wrestling writing field, as I had shifted my attention to other endeavors. Namely, The Ultimate Sports Blog. I look back fondly at the USB's heyday during this time period. It was a chance to write with a group of friends that had gotten connected through 411mania and just wanted an outlet to write about their favorite sports topics. Dustin James was the ringleader and his football coverage was second to none. Jeremy Lambert & I wrote about an array of sports, typically in a ridiculous manner since we're both ridiculous. Todd Bergman popped in from time to time, and Samer Kadi was part of the family as well. I'm still not entirely sure how I fell in with these guys, since they were all in 411's MMA Zone and my favorite fighter of all time was/is Ken Shamrock, but I'm glad I did.
I had a weekly football gambling picks column for a couple of years there, which eventually led to something you see here once or twice a month. In 2016 I did a weekly MLB report. I also did some writing about the Nashville Predators, which would lead to my time with Predlines. It was a fun time as a writer. I could write whatever I wanted whenever I wanted, and the other staff were great people that I still converse with on a regular basis. The fact that I could write whatever I wanted whenever I wanted led to me dipping my toes back into the wrestling writing.
WWE had a draft in 2016. My idea was to talk about the sleepers, and do it in the way that sports draft experts talk about sleepers. It was a fun idea for a column, and Dustin let it go because he let everything go. It was fun. A month later, I had another idea for a column based off of something WWE did, and Dustin let me do that too. It happened to be around the same time that Greg DeMarco was looking for contributors for a site, and even though some folks thought we hated each other, that was only for a brief period of time. We had a blow-up, got over it and became even better friends afterwards. Friendships need that sort of thing to truly blossom. I've been on every site he's run, and if he comes up with more sites I'll be on those too. That's just how it goes. I have a loyalty to Greg like I have to Dustin, Jeremy, Todd & Samer. It might be weird to non-Internet writers, but when we click, we click.
2016 was a year where I wasn't really keeping up with things outside of WWE, which was fine because there wasn't much going on outside of WWE. Here are my top 5 wrestling memories of 2016!
5. AJ Styles Arrives in WWE
I was high on AJ Styles since the very first TNA PPVs. Dude seemed like one of the best wrestlers in the world back then, but never got that respect. Largely due to the promotion he worked for, and was loyal to. AJ Styles was always a draw among hardcore wrestling fans. Whether he could cut a promo or not, he was always on point in the ring. He got better at talking over the years, much like Bret Hart back in the day. Give them enough time, they'll figure it out.
Styles had no problem meshing into WWE. Why would he have? Man was one of the best wrestlers on the planet for a very, very long time. Once he got to WWE, he fit the company like a glove. Anybody employed by WWE that wanted to look good would want to work with him. His superior in-ring ability was obvious the moment he walked in the door. He could make good guys great, and he could keep John Cena interested enough to work some of the best matches of his storied career.
AJ Styles was exactly what WWE needed at the start of 2016. The man has just kept producing since then.
4. NXT Steals WrestleMania Weekend
In hindsight, we shouldn't have been surprised. We weren't surprised at the time, either. Shinsuke Nakamura showed up here in the United States after signing with WWE. His first match was with Sami Zayn, a man regarded as one of the best workers in the world. It was the night before WrestleMania, and everybody on this NXT show wanted to steal the show. These two men had the ability to, and did.
We also had one of those American Alpha vs. Revival matches the peeps loved, along with Asuka vs. Bayley & Finn Balor vs. Samoa Joe. An awesome show that didn't go way too long, so pretty much the opposite of WrestleMania. No doubt people took note of that.
3. Divas No More
2015 had seen the beginning of the "Divas Revolution" after the Internet asked WWE to #GiveDivasAChance. New talent emerged from NXT to boost WWE's Divas division to a new level. Eventually, somebody realized that the term "Divas" needed to go away.
WrestleMania 32 saw the end of the Divas Championship & the beginning of a new Women's Championship. Later in 2016, WWE's brand split led to Raw & SmackDown each having their own championship for women. Neither belt was shaped like a butterfly, so it was definitely a step in the right direction.
2. Bryan Retires
At the time, Dave Meltzer called Daniel Bryan's farewell speech "the single greatest segment in the history of modern televised pro wrestling". I'm not sure if I'd go that far, and now that we know Bryan was able to return to the ring two years later, it doesn't quite have that same emotional sting to it. It was still easily among the most memorable moments of 2016.
Also of note during this was Vince McMahon & Titus O'Neil getting into a bit of a scuffle that led to Titus being suspended. You don't want to grab Vince at the wrong time, that's for sure.
1. Eva Marie!
To me, Eva Marie is one of the biggest cases of squandered potential in the history of wrestling. The woman could have been champion for years in WWE and driven the company to new heights of popularity. 2016 seemed like it was going to be her time. Her spectacular debut was hyped for weeks on SmackDown, but things kept getting in the way. One week, Eva had a wardrobe malfunction. There was a week where she got stuck in traffic. A leg injury during her entrance prevented a scheduled match. The world wondered when Eva's debut would happen.
It never did. Eva got a Wellness suspension, the push died and she was never seen again on WWE television. Much to the dismay of myself and millions of wrestling fans, Eva Marie found other things to do. A shame for all of us.
A couple of columns I wrote about Eva Marie during this time period ended up being somewhat important to my wrestling writing career. One got me on Greg's new site at the time, which led to me doing weekly columns again. Another, in which I ranked the Top 11 Eva Marie Matches of 2015-16 as a rib on random match ranking columns that were a big thing online at the time, got me back on 411mania.
Without Eva Marie, who knows where or what I'd be writing right now.