NOAH WEEKLY NEWSLETTER VOL.107 ~ 1ST NOVEMBER 2020
Pro Wrestling NOAH has a few faction shakeups, show announcements and belt challenges! Hisame fills in all the emerald colored blanks!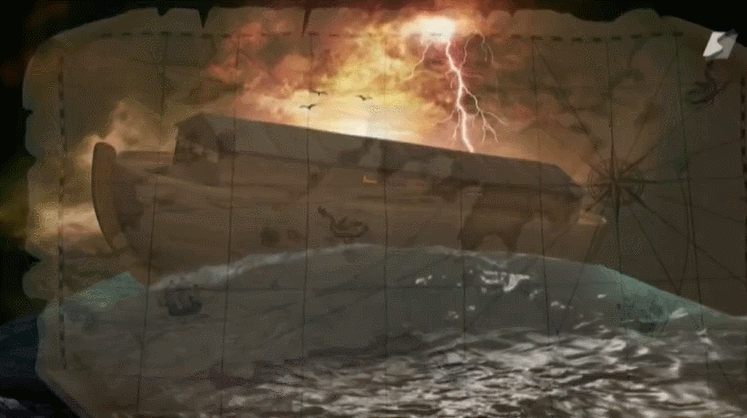 Pro Wrestling NOAH has a few faction shakeups, show announcements and belt challenges! Hisame fills in all the emerald colored blanks!
NEWS
Yasutaka Yano debuts
One of NOAH's trainees, Yasutaka Yano, made his debut at Korakuen Hall on the 28th October. He faced Kinya Okada (the last to debut in NOAH), in a match that lasted 5 minutes and 37 seconds and ended in Okada getting the pinfall. Because his debut was delayed by Corona, he has come to the ring with a much higher skill set than your usual debut.
Yano is twenty years old (born in August 2000, a few days after NOAH's founding), which means that he entered the NOAH dojo probably at about eighteen or nineteen. He found practice hard and the life tough, but stuck at it. Yano says his hero is Kotaro Suzuki, who he wants to face one day, and in honor of Kotaro, he wore blue to the ring. His next match, against the behemoth Yoshiki Inamura, will probably not go five minutes.
Disaster Tome: Kotaro Suzuki kicked out of STINGER, and Yoshiki Inamura leaves Kongoh
There was an upset in the NOAH Juniors, and a departure from a unit this past week at Korakuen Hall, when both STINGER and Kongoh saw members leave; one (Yoshiki Inamura) left voluntarily, and the other (Kotaro) was kicked out.
After the six man tag against The Kongoh Juniors, which culminated in HAYATA accidentally getting Kotaro pinned by (manic) Tadasuke, and not being in a position to help him, a row broke out between them. HAYATA, it should be remembered had cost STINGER the GHC Junior Heavyweight Tag titles, and now he had cost them this win.
Yoshinari Ogawa (who has personally experienced how volatile the NOAH Juniors can be over the past twenty years), attempted to calm his teammates down, but was met with a punch by Kotaro when he attempted to shove him back. If you have any friends, chances are that they will come out to defend you, but Kotaro evidently did not, as he was unceremoniously kicked out of STINGER with both HAYATA and Ogawa beating up on him separately, and then double teaming him. Backstage Ogawa said dismissively "Which do I need now…Kotaro or HAYATA?". Kotaro was a little more vocal, hinting at revenge and this quarrel with Ogawa (and HAYATA) wasn't going to be patched up as easily as the last time.
Yoshiki Inamura's departure from Kongoh was unexpected, not as violent, but no less dramatic.
Kenoh had been pinned by Kaito Kiyomiya following a six man tag, and as Kiyomiya went to leave the ring, he was stopped by Yoshiki Inamura. They had words, after which Kiyomiya turned away to think. When he turned back, he was all smiles and was offering his hand (however not in a sinister Tadasuke kind of way). Inamura looked at it, turned to look at Kenoh who was looking on blankly, and then turned back to Kiyomiya. He then shook his hand. Bowing to Kenoh, he left the ring.
Inamura backstage said that he was grateful to Kongo, but he was unable to get any results with them, and he had joined with Kiyomiya so he could push himself to the next stage of his career. Kiyomiya was delighted with having both a fellow NOAh born and a member of the same generation join him, and most likely, secretly delighted in taking something away from Kenoh.
Kenoh has yet to comment.

Kaito Kiyomiya challenges Kenoh for the GHC National
Following Inamura's defection to his side, Kaito Kiyomiya challenged Kenoh for the GHC National. Sitting on the floor, and looking wearily up at Kiyomiya, Kenoh said nothing as Kiyomiya loomed over him. Speaking on the microphone for the world to hear, Kiyomiya asked Kenoh first how it felt to have someone speak down to him, and he was coming for the title to make his "amazing new view" of NOAH. He didn't care whether Kenoh believed him or not, this was "his ego". Kenoh let out a deep sigh and left the ring without making any comment. However, backstage he vented about what had happened saying that everything that Kiyomiya was saying was "artificial" and thought up by "men with money", as ever Kenoh was refusing to believe that Kiyomiya was genuine and acting on his own accord. Despite his paranoia, Kenoh has granted Kiyomiya's request, and the title will be defended (as will all the NOAH titles, save perhaps the GHC Junior Heavyweight at the time of writing) at the Yokohama Budokan on the 22nd November.
 STINGER challenge for the GHC Junior Tag
Momo No Seishun made a successful defence against FULL THROTTLE on the 28th October, but were ambushed by the last two remaining members of STINGER as Daisuke Harada was talking on the microphone about his next title challenge against Kotaro Suzuki, when they ambushed himself and Kotoge. Yoshinari Ogawa draped the titles over them and stuck his boot on them, while HAYATA said inaudibly on the microphone, "Us….next".
 M'S Alliance vs Sugiura Army for the GHC Heavyweight Tag
With the Kongoh tag team of Manabu Soya and Masa Kitamiya dominant in the pre match against NOSAWA Rongai and Takashi Sugiura in the pre-match, their luck did not hold out in the title match at Korakuen Hall, with Kazushi Sakuraba identifying Soya as the weaker of the two after their N-1 VICTORY match, and causing him to tap.
After the match, Naomichi Marufuji got into the ring, and nominating fellow M'S Alliance member, Masakatsu Funaki, as his partner, he challenged for the heavyweight tag titles. Marufuji's challenge was partly because he wanted the belts for his unit (which consists of people whose name or surname begins with the letter M, which includes a mixture of old veterans, idols, corporate logos and anime characters), and partly because he wanted to see what would happen when Takashi Sugiura fought Masakatsu Funaki. It should be noted that as well as Marufuji and Sugiura having history, so do Sakuraba and Funaki, who have fought both in MMA and in the wrestling ring, but for Sakuraba and Funaki, this will be their first time fighting for a wrestling championship.
For this match, Yahoo Japan did some maths: combined Takashi Sugiura & Kazushi Sakuraba is a team aged 101 years old; their title challengers, Naomichi Marufuji and Masakatsu Funaki are 92. A combined age of all four in the match is 193.
Marufuji has pointed out that at 41, he's the youngest!
Kongoh will hold their third produce on the 26th December 2020 at Korakuen Hall. Card is yet to be announced. This produce comes only six months after the last one. The poster was hurriedly altered as the original had Yoshiki Inamura in it, who most definitely will not be taking part as a member of Kongoh.
ELSEWHERE IN NOAH
~ Daisuke Harada and Atsushi Kotoge revealed their somewhat distant relationship in an interview with Pro Wrestling DX recently; unlike other tag teams, even STINGER or Kongoh, they do not even seem to acknowledge each other backstage.
~ Tadasuke said that he will be challenging for a belt when it suits him.
~ NOSAWA Rongai was rushed to hospital after suffering stomach pain. He was put through a battery of tests (blood work, scans) and was hooked up to a drip. He was released later that day and went to eat steak. He appears to be recovering well and should not miss any time.
~ Takashi Sugiura and Kazushi Sakuraba are wearing custom made belts in addition to the GHC Heavyweight tag ones.
~ Like the team of YO-HEY and Seiki Yoshioka, the team of Manabu Soya and Masa Kitamiya have gotten fans onboard, with a singles between Harada and Yoshioka hoped for in particular.
~ Kazuyashi Fujita and Kendo Kashin will return to NOAH for the Yokohama Budokan shows
~ The old NOAH site is now defunct. All the news, links and pictures from around about 2006 to 2018 are gone.
EVENT RECAPS & POST MATCH PROMOS
Premium Prelude Post Match Promos (28th October 2020)
Premium Prelude Post Match Promos
CURRENT CHAMPIONS
THIS WEEK IN NOAH
Monday 2nd November: Yoshinari Ogawa (54)
Tuesday 3rd November: Premium Prelude 2020\"Thanks for The Fan" event (Naomichi Marufuji is missing as he will be in DDT).
Sunday 8th November: Premium Prelude 2020 at Korakuen Hall.
BROADCASTS
NOAH's event on the 3rd November will be broadcast on WRESTLE UNIVERSE on 5th November (you must be a subscriber to view)
The event on the 8th November, will be broadcast live at 11.30am JST on ABEMA, which will be free and worldwide. Should you not be able to catch the event live, you will be able to view it for seven days afterwards before it gets put up on WRESTLE UNIVERSE.
LINKS
"Trust" and a unique sense of distance; Interview with Daisuke Harada and Atsushi Kotoge, ahead of two major title matches (28th October and 8th November single)
"Peach Youth is an old re-run"\"Squeezing out the Peach Juice" interview with YO-HEY & Yoshioka (with Ohara) prior to the GHC Junior Tag Challenge
Picture & GIF credits: NOAH official YouTube, WRESTLE UNIVERSE, Noah.co.jp