NOAH WEEKLY NEWSLETTER VOL.108 ~ 8TH NOVEMBER 2020
New champions and a legend has a message for a few unruly members of the roster! Hisame keeps us all up to date on the things going on in NOAH!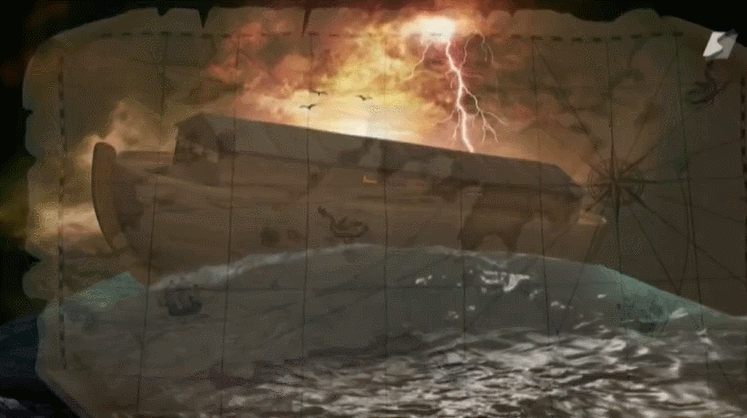 New champions and a legend has a message for a few unruly members of the roster! Hisame keeps us all up to date on the things going on in NOAH!
NEWS
Daisuke Harada defeats Kotaro Suzuki for the GHC Junior Heavyweight Championship
Daisuke Harada defeated Kotaro Suzuki for the GHC Junior Heavyweight at Korakuen Hall on the 8th December. Harada now enters his fourth reign as the junior singles champion, and his fourth reign as GHC Junior tag champion. He has been challenged by Tadasuke for the belt (Tadasuke made off with it while a mass brawl was going on in the ring), but no date for the title match has been set as of yet. It is likely it will be either in late November or early December.
Kotaro Suzuki vs STINGER
After the title match with Daisuke Harada, another junior mass brawl broke out. NOSAWA Rongai (without a tag partner currently as Kaz Hayashi is concentrating on GLEAT) came to Kotaro's rescue, and hopefully asked him if he wanted to team with him. Kotaro declined his offer, saying that he had already found another tag partner. Fans have three names in the running; Chris Ridgeway, Ricky Marvin or (and this is unlikely as he's currently injured, and for other reasons), Yoshinobu Kanemaru. Kotaro will introduce his mystery partner on the 22nd November at the Yokohama Budokan.
Masahiro Chono to appear in NOAH
Hijacking the ABEMA feed to swivel round in a chair like a Bond villain, Masahiro Chono announced on the 8th November at Korakuen Hall, he would appearing at ringside as a special member of The Sugiura Army. Prior to this he had a few messages for three people in NOAH; he congratulated Naomichi Marufuji on 20 years of NOAH, but warned that he shouldn't trust Keiji Mutoh. To Takashi Sugiura he told to stop doing his pose (of which The Sugiura Army did after the broadcast had finished), and to Go Shiozaki he said that if he was going to rip of his "I am Chono", then he should at least say it in Japanese.
Naomichi Marufuji wasn't going to be outdone by The Sugiura Army, and called up M'S Alliance Member, Jurina Matsui, and asked her to come to Yokohama to be in their corner. Jurina accepted. ABEMA Times speculated that since Jurina knows some wrestling, the two seconds may start fighting!
Yoshiki Inamura goes back to basics
After leaving Kongoh, Yoshiki Inamura has reverted to how he looked as a trainee; the black singlet, the shaved head and the shaved eyebrows. He says he wishes to reinvent himself and start from scratch as a NOAH born again.
"All Dogs Gather 2": Takashi Sugiura's 20th anniversary celebration
Takashi Sugiura will celebrate 20 years in wrestling on December 23rd (he debuted at Differ Ariake). He will hold his anniversary show on the 29th December at Korakuen Hall. Card and further details are yet to be announced.
ELSEWHERE IN NOAH
~ Masa Kitamiya gave Yoshiki Inamura his (and Kongoh's blessing) in leaving the unit. He acknowledges Inamura's growth, and basically said that no matter what he does, he continues to push forward. Inamura responded with a loud "Yes!"
~ Go Shiozaki is not in a good condition physically, he underwent an MRI scan to his shoulder this past week.
~ Kaito Kiyomiya said his "demonic side" would come out in Yokohama, to which Kenoh said, "Demonic? You? I have no idea what you are talking about".
~ Naomichi Marufuji has hinted following his tag match with CIMA, that there may be more where that comes from.
~ One night out drinking with Kongoh, Kenoh stepped away quickly to attend to a phone call, when he came back he found that Tadasuke had drunk his beer.
~ Kai Fujimura, another member of WRESTLE-1, who only debuted in July 2019 for the promotion, will be appearing at Kaito Kiyomiya's "New Hope" on the 28th November. Currently he is a freelancer and appears to have been bouncing around the Indies since WRESTLE-1 folded.
~ After the event at Korakuen Hall on the 8th November, referee Shu Nishinaga met up with Masao Inoue, and they went to visit Joe Higuchi's grave. Nishinaga said he told him all about NOAH's 20th anniversary.
~ Katsuhiko Nakajima scored his first pre-match direct victory over Go Shiozaki on the 8th November. After posing holding the belt and with one of his feet on Shiozaki's chest, Nakajima labelled him a "rotten and tattered champion".
 EVENT RECAPS & POST MATCH PROMOS
Premium Prelude: 3rd November 2020 (Event recap)
Premium Prelude: 3rd November 2020 (Post March Promos)
Premium Prelude: 8th November 2020 (Event recap)
CURRENT CHAMPIONS
THIS WEEK IN NOAH
Wednesday 11th November: The LEAVE Masks will be drawing GATCHA online via the official NOAH YouTube channel (18:00 JST)
Friday 13th November: Daisuke Harada (34)
Saturday 14th November: PREMIUM PRELUDE (Act City, Hamamatsu)
BROADCASTS
As this is a show taking place in the provinces, NOAH will stream the show on the 14th November on WRESTLEUNIVERSE on the 17th November at 18:00 JST. You will need to be a subscriber to access this.
You can watch NOAH's  show from the 8th November, free and worldwide on ABEMA for the next seven days, after that it will be placed on WRESTLEUNIVERSE.
LINKS
Kaito Kiyomiya's premonition of spring: GHC National Championship challenge, belt & a ring announcer
"Goosebumps from ALL TOGETHER", mini interview with Noah's first debut in two years, Yasutaka Yano
"What I do next, depends on the battle with Harada", interview with the "Isolated Champion" Kotaro Suzuki
RECIPE
Royal Road Chankonabe: Jumbo Tsuruta version
With thanks to: Metal-Noah, THE LEAVE
GIFS taken from ABEMA. 
Picture credit: Noah.co.jp