NOAH WEEKLY NEWSLETTER VOL.109 ~ 15TH NOVEMBER 2020
Hisame gives us updates leading towards the big showdowns on the 22nd! How are the champions looking going into this nearly end of year clash?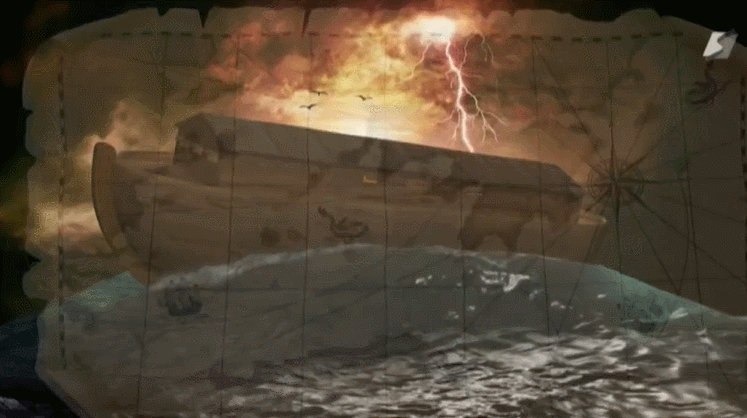 Hisame gives us updates leading towards the big showdowns on the 22nd! How are the champions looking going into this nearly end of year clash?
NEWS
The final pre-matches before Yokohama (Hamamatsu, 14th November 2020)
All the belts (except for the GHC Junior, which is being held by double champion, Daisuke Harada), had their final pre-matches before the big event at the Yokohama Budokan on the 22nd November. I will talk about each of them here, with the GHC Junior Tag discussed in its own section as it is wrapped up in the STINGER vs Kotaro feud.
The big shock win of the evening came from not so much STINGER vs Momo No Seishun (everyone knew Kotaro was never going to be fair and was just there to annoy\screw over STINGER), and who won, but rather their equivalents in the heavyweight division when Naomichi Marufuji and Masakatsu Funaki (The M's Alliance) fought The Sugiura Army (NOSAWA Rongai and Takashi Sugiura). The match ended via referee stop, when Masakatsu Funaki somehow managed to reverse Sugiura's front neck choke and locked in his own headlock, which went to referee stop. No one chokes Sugiura out.
The main event saw the GHC National and the GHC Heavyweight in a double pre-match, when Kenoh, Katsuhiko Nakajima and the three Kongoh juniors, took on Go Shiozaki, Kaito Kiyomiya and FULL THROTTLE. Kenoh and Kaito Kiyomiya tore into each other, while Nakajima tore into Shiozaki's arms. The match was won not by the two champions or Nakajima, but rather by Kaito Kiyomiya, but not on Kenoh as he pinned Nioh with The Tiger Suplex.
Both the NOAH born champion and the NOAH born challenger had something to say after the match; Shiozaki told Nakajima, "Nakajima! At the 22nd November at the Yokohama Budokan, even if you take my right arm off, I won't give you the belt!" Nakajima made no comment, and left laughing. Backstage, Shiozaki admitted (and this is a big thing) that Nakajima had "shredded" his right arm, but he would fight with his shoulder blade if necessary.
Kiyomiya told Kenoh, "Hey! Kenoh! Was this "amazing view" created by shady people…or was it created by the company? What you have been saying, you should check at the Yokohama Budokan to see if I meant what I said, or if that phrase was created by the company. BUT! It's not Kenoh who will be putting on that belt, it's Kaito Kiyomiya"
Kenoh made no answer.
Kotaro Suzuki, special guest referee. 
After being attacked by STINGER on the 8th November, Kotaro Suzuki announced that he was going to be the special referee for the match between STINGER (HAYATA & Yoshinari Ogawa) who teamed with Kinya Okada against Momo No Seishun (Daisuke Harada, Atsushi Kotoge & Junta Miyawaki), which also happened to be the last pre-match before Yokohama.
No one ever expected Kotaro to be impartial, even the absent Hitoshi Kumano said it was going to be interesting to see what Kotaro was going to be like. Ogawa didn't expect Kotaro to be impartial, if anything he knew he wasn't, and so be bought an official NOAH referee (Fukuda) to the ring in protest. Kotaro (in a referee's outfit of his ringwear and own t-shirt), dismissed him and then got down to the business of body checking everyone. Ogawa looked like he was pinning himself into the corner.
Kotaro was attentive, watching everything that STINGER did closely (I'm not too sure whether he was too bothered about Momo No Seishun), although he did have his back turned when Yoshinari Ogawa went for a pin. Ogawa complained. But this wasn't the worst that Kotaro was going to do, he did what one fan described as a "light speed" count when Junta Miyawaki pinned Ogawa, meaning that not only did Momo No Seishun win the match, but young Junta Miyawaki who isn't even as old as Ogawa's career, got the win. Furious, Ogawa grabbed Kotaro by the throat as Kotaro waved three fingers at him with one hand, and held up Junta Miyawaki's hand by the other. NOSAWA Rongai once again came out to save Kotaro.
Backstage, NOSAWA once again asked Kotaro if he wanted to team up. Kotaro said (like he has said on the 8th November at Korakuen Hall), that he wasn't interested and refused to give any further details on his mystery opponent. NOSAWA again reminded him that he was going to regret not teaming with him. Kotaro told him to "shut up!"
NOSAWA later complained that there was no word of thanks from "asshole Kotaro".
I would expect Kotaro Suzuki to continue annoying STINGER, perhaps not as a special referee again, but I wouldn't put it past him to show up at ringside during their title match looking innocent. Kotaro knows that he wouldn't have to do anything else to become an instant distraction to Ogawa.
ELSEWHERE IN NOAH
~ Yoshiki Inamura caught an intruder trying to brazenly sneak into the NOAH dojo. A big ginger cat.
~ The old NOAH blue bus finished 19 years of service, with a total of 656691 miles on the clock. It has now been replaced with a new bus.
~ Kaito Kiyomiya asked Kenoh on Twitter whether having "foul mouth" was a good way to lose a woman after Kenoh had done another rant about Kiyomiya being on a dating show. Kenoh did not respond.
~ Naomichi Marufuji said that all of Jurina Matsui's fans are in The M's Alliance.
~ Daisuke Harada turned 34, and was photobombed by his older brother in a picture, muttering "He's irritating", Harada complained "Whose birthday is it?" when another picture was taken and posted on the official NOAH Twitter of his brother in the foreground.
~ Yoshiki Inamura has gone right back to the start of being a trainee, appearing at ringside again.
EVENT RECAPS & POST MATCH PROMOS
CURRENT CHAMPIONS
THIS WEEK IN NOAH
Tuesday 17th: Kinya Okada (28)
Wednesday 18th: Yoshiki Inamura (28)
Wednesday 18th: Idol Camp in Shinjuku, Junta Miyawaki and Naomichi Marufuji will be attending
Sunday 22nd: Hitoshi Kumano (29)
Sunday 22nd: Bison Smith in memoriam
Sunday 22nd: "NOAH The Chronicle Vol.4" ~ Yokohama Budokan (16:00 JST)
BROADCASTS
"NOAH The Chronicle Vol.4" will be broadcast live on ABEMA TV from 15:30 JST until 19:00 on the 22nd November.
You will not be able to watch this should you not see it live.
The NOAH show from the 14th November, will be available to view on WRESTLEUNIVERSE from the 17th November from 9am JST. You will need to be a subscriber to view this.
LINKS
The source of "I am Noah", interview with Go Shiozaki
Picture credits: Noah GHC, PKDX, Yoshiki Inamura