NXT Minus 6: It's a Ruff Life
The Gargano upset definitely lead headlines of this past NXT. How does Brad feel about the out of nowhere moment?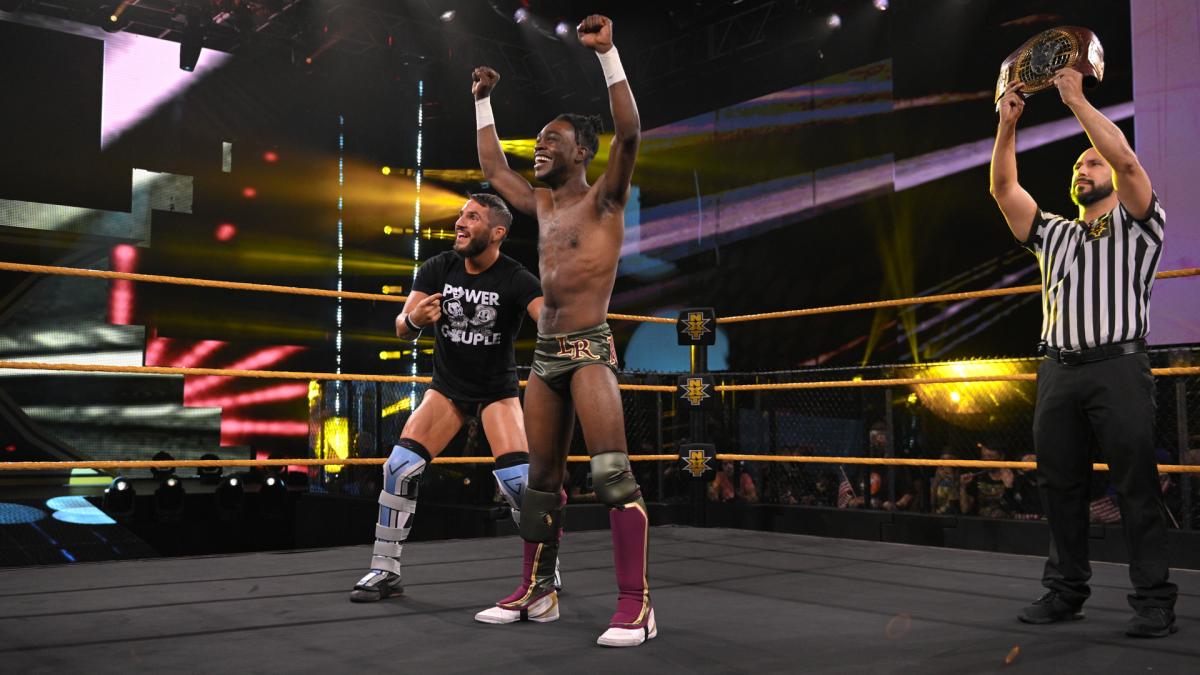 A lot of people are upset about the new North American Champion. A lot of people could not be more wrong.
6. Wow. A lot of people are upset that Leon Ruff beat Johnny Gargano to become the new North American Champion. If you fall in that category, I have a question for you. WTF is wrong with you? I don't mean that as an insult. It's a point of information. Are you married? Do you like dogs? WTF is wrong with you? 
5. People are saying it's a joke & NXT isn't using this to make Ruff a star. If it's a joke, it isn't a joke on Ruff. I don't think NXT would go out of their way to make one of their own look stupid. If anything, the joke is that Gargano can't keep a title. If that's the joke, it absolutely makes sense & is part of a much bigger story. Good for NXT for telling believable stories. 
4. People are whining that this cheapens the title and it has no meaning anymore. Really? One match wipes out almost 3 years of glory and prestige? Adam Cole became the inaugural winner in what is one of the best ladder matches ever, not just NXT. The tournament and match to crown the vacated title was one of the highlights of 2020. The belt has been proudly worn and defended by Roderick Strong, Ricochet, Keith Lee, Velveteen Dream, Johnny Gargano, and Damian Priest. This is a who's who of NXT greatness. One moment does not cheapen that.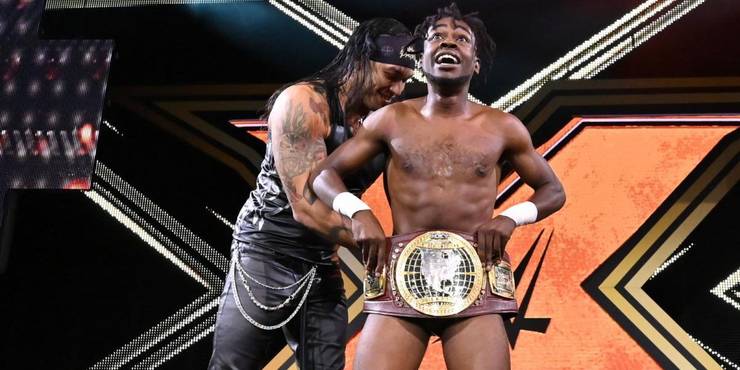 3. The thing I love most about NXT is that the focus has always been, and still is, on wrestling. The goofball comedy skits are few & far between. That being said, Ruff winning the title was absolutely 100% the feelgood moment of the year. I laughed my ass off when the belt fell off his waist. I have no delusions that he'll be a long term champ, face of NXT or anything else. He is a kid living the dream and he works his ass off every time he gets in the ring. If this moment is his one-hit wonder, then good for him.   
2. I don't know Leon. I don't have any insight into the locker room. I'd still be willing to bet that every wrestler in the back was genuinely happy for him. My only gripe about the whole segment was that Ruff didn't get a longer ovation because they rushed him out the door to move on to Damian Priest. At least he got his obligatory HHH victory photo-op.

1. As for the rest of the show, can we please fast forward to April 2021, when Pete Dunne remembers he's a lone wolf who doesn't need anybody and kicks the absolute crap out of Pat McAfee? He talks like he's getting paid by the word. When I watch NXT, I often wonder if a wrestler is someone I'd want to sit & watch a match with. If I see McAfee walk in the room, I'm leaving. What a putz.