Cook's Top 5: 2019 Wrestling Memories
Steve Cook looks back at 2019–which was literally just last year! It doesn't feel that way, trust me you'll feel it when you read this.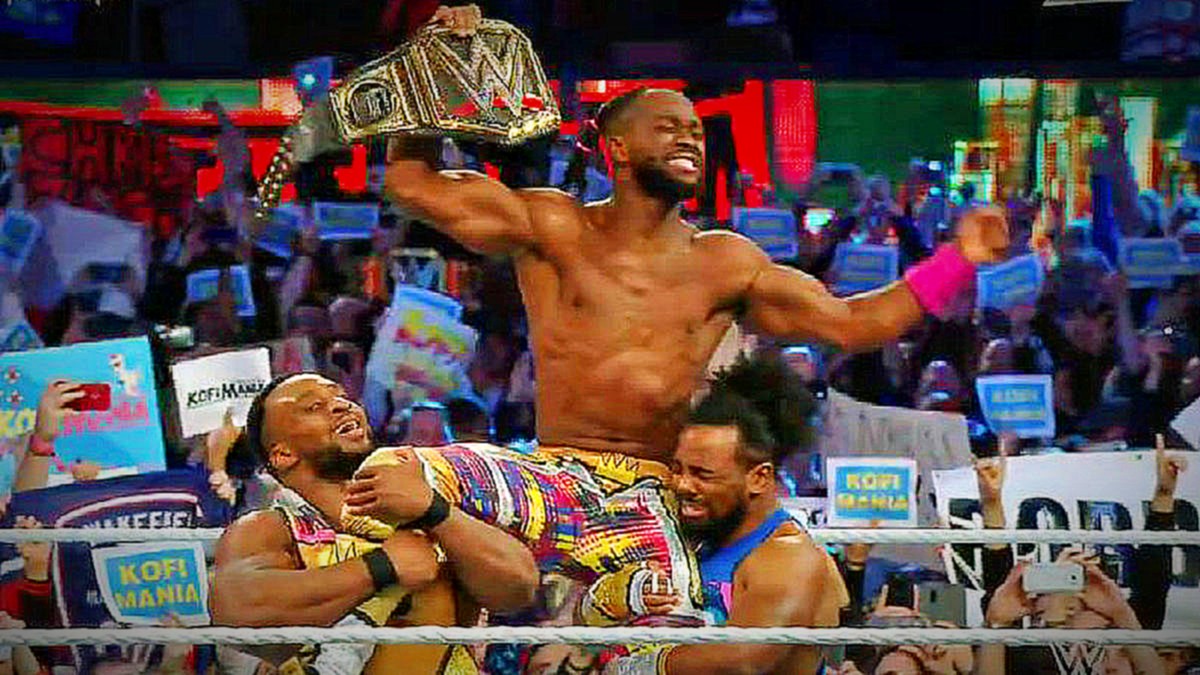 Steve Cook looks back at 2019–which was literally just last year! It doesn't feel that way, trust me you'll feel it when you read this.
Doesn't 2019 feel like at least a decade ago?
So much has changed since then. The coronavirus wasn't even a thing. People were attending wrestling shows. Multiple federations seemed on the way up. Wrestling looked to have a bright future, and while it still seems kind of bright, 2020 has definitely taken a chunk out of things.
Let's look back one year ago, shall we?
5. ROH & New Japan Sell Out Madison Square Garden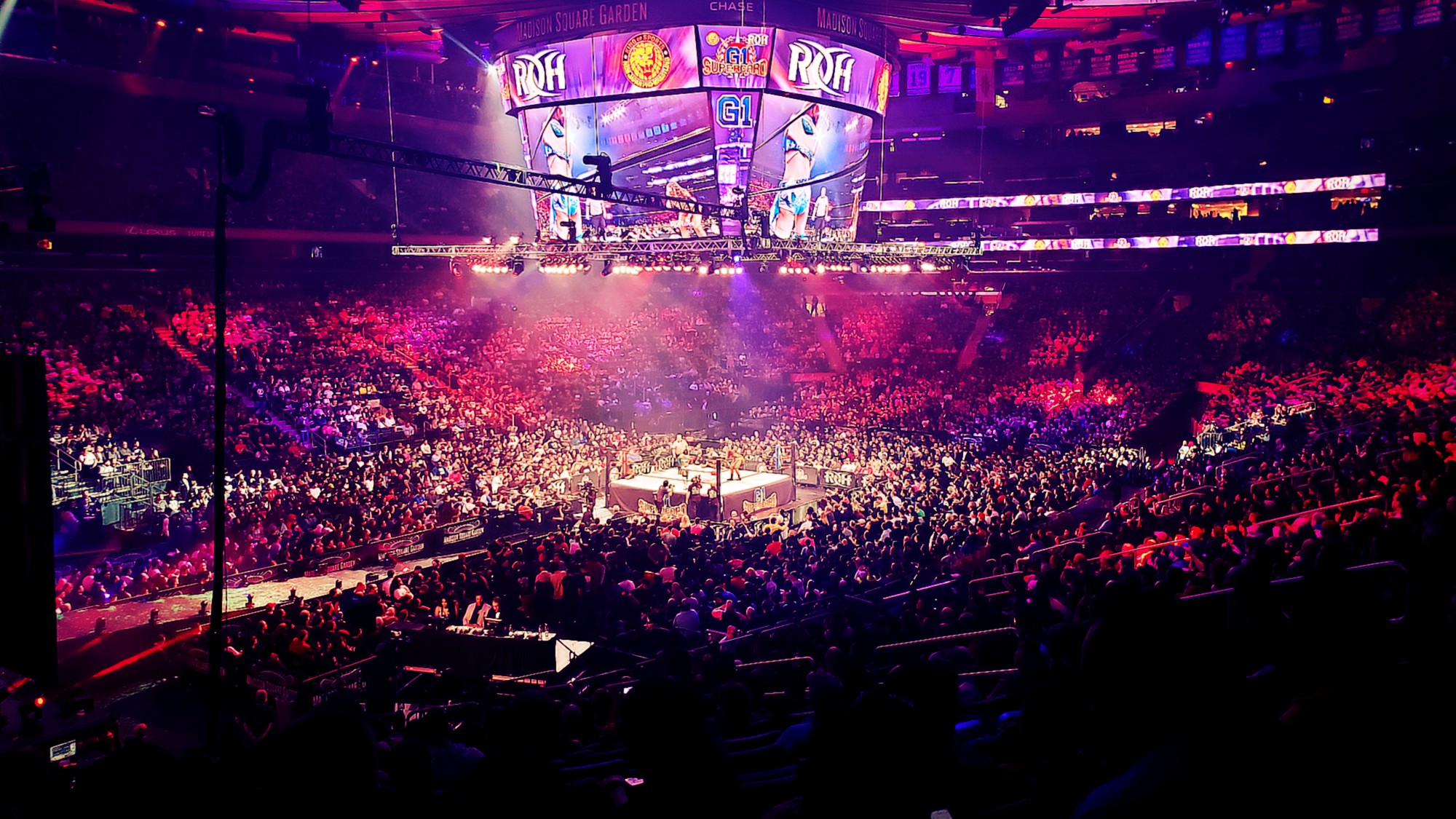 This was a pretty big deal for these two promotions. As we all know, MSG was the McMahon family's home arena for most of the promotion's existence. Almost every major event throughout the 1960s, 70s & 80s happened at MSG. The company has moved away from using the arena more than once or twice a year lately, favoring Brooklyn's Barclays Center because it's cheaper to run.
The Garden still means a lot to wrestling fans and to wrestling promoters. So when New Japan wanted to run a major show in America on WrestleMania Weekend, MSG was the obvious choice. ROH came along for the ride, and the show drew well enough to be the first non-WWE wrestling event to sell out MSG.
New Japan felt well enough about it to make bigger plans for their American presence going forward. Unfortunately, well, we know what happened from there…
4. Feel the Powerrr
It was easy to assume that nothing would come of Billy Corgan purchasing the National Wrestling alliance in 2017. Some folks had tried doing things with the NWA throughout the twenty-first century. TNA Wrestling used the NWA World Heavyweight & Tag Team Championships as their main titles in their early years. Adam Pearce would get the championship into Ring of Honor on an intermittent basis. New Japan did some stuff with them. Still, the NWA was still nowhere near the force it was in its prime. Will it be again? Probably not. But Corgan had some ideas, and he made a YouTube show to get them out there.
NWA Powerrr debuted in October 2019, and was a glorious throwback to old school studio wrestling. Nick Aldis was a tremendous NWA Worlds Champion and had a nice little group with him. You also had folks like James Storm, Eli Drake, Eddie Kingston, Homicide, Aron Stevens, Question Mark and a cast of thousands. The Rock 'n' Roll Express! Just a basic, good ol' wrestling show. The NWA seemed to be heading towards big things in 2020, but then 2020 happened.
3. KofiMania
Kofi Kingston wasn't originally scheduled for a WrestleMania run to a WWE Championship reign. When he was inserted as an injury replacement into the Elimination Chamber, the fans bought into it. They wanted Kofi to be champion. Ironically enough, Daniel Bryan was now in the position of facing somebody that the fans powered into the main event role.
Kofi had a lengthy reign, though the list of challengers wasn't particularly impressive. He lost the title to Brock Lesnar in mere seconds, and has been nowhere near the main event since. At least he can look back on KofiMania with fond memories.
2. The Man
If you had told me thirty years ago, or even twenty years ago, or even ten years ago, that women would main event WrestleMania, I would have said you were out of your mind. The North American landscape didn't make it possible for most of my time as a wrestling fan. Eventually the talent got there, the fanbase demanded it, and WWE came around to the idea.
You have to give Rona Rousey a lot of credit. She brought the name value and her skills translated well to pro wrestling. Charlotte Flair deserves a lot of credit too. However, it was Becky Lynch's morning. (That's how long WrestleMania goes now.) Becky had the skills and presented a character interesting enough to be taken seriously at a main event level. After winning the belts at WrestleMania, Lynch continued to dominate the scene up until taking maternity leave in early 2020. As it turned out, she couldn't have picked a better time to do that.
1. The Wednesday Night War Begins
The birth of All Elite Wrestling was undoubtedly the biggest thing to happen in 2019. Many different AEW stories could have made this list, but I decided to combine it all here up top.
AEW getting a deal with TNT was huge. Wrestling promotions have been working through TV deals ever since WWE became the only game in town in 2001. None of the networks these companies made deals with were on the level of TNT, and certainly none of them had the connection with wrestling history that TNT had. It was a big deal for AEW, and has continued to be a big deal for them. Of course, TNT also airs NBA games on Thursday nights, with the occasional Tuesday night. Wednesday is an ESPN night, so it was a good night to put AEW on.
As it turned out, NXT aired on Wednesday nights on WWE Network, and somebody thought it was a good idea to move that show to USA and give it two hours. From a competitive standpoint, it wasn't a bad idea. NXT was the brand most likely to appeal to people looking for a WWE alternative, and had received a lot of goodwill from fans over the years.
One can argue whether it's been the smartest move resulting in the best outcome for all involved. All I can say for sure is that it's been fun to watch.
King's WrestleMania Rewind: Charlotte Flair vs. Asuka from WrestleMania 34
Chris king is back with one of the most underrated matches in WrestleMania history–Charlotte Flair vs. Asuka!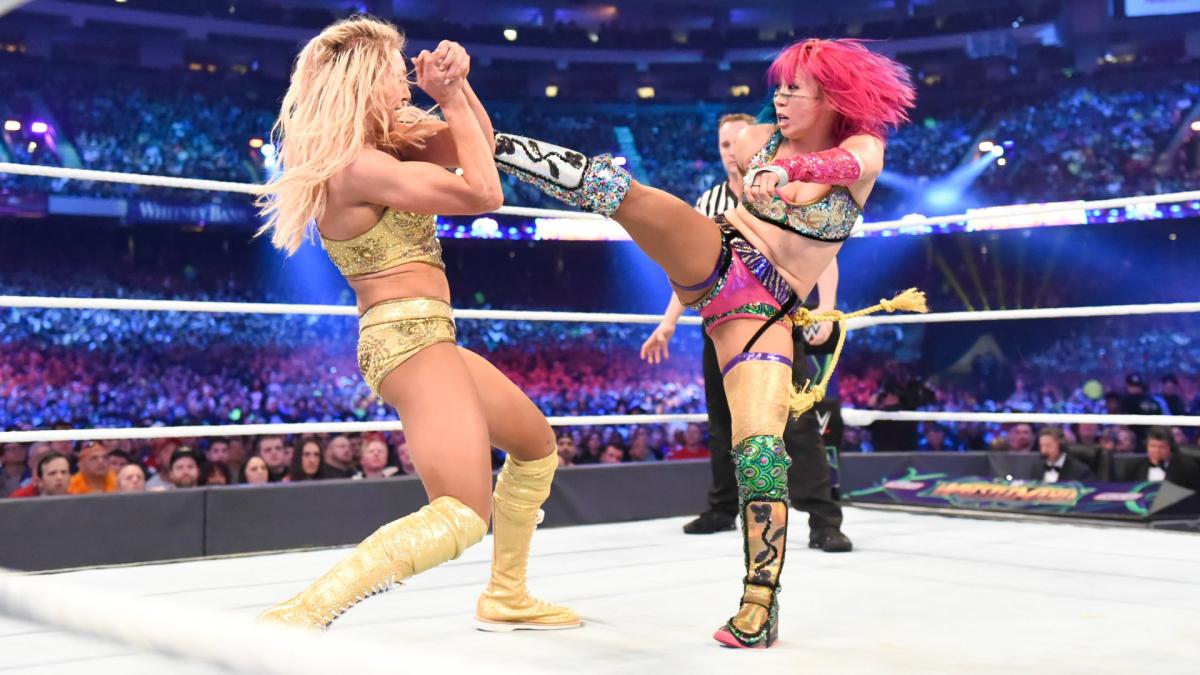 Chris king is back with one of the most underrated matches in WrestleMania history–Charlotte Flair vs. Asuka!
We look back at Charlotte Flair vs. Asuka at WWE WrestleMania 34. 'The Empress of Tomorrow' put her unprecedented and historic undefeated streak of 914 days on the line against 'The Queen's' SmackDown Women's Championship.
For years, this was considered a dream match while Asuka dominated the roster in NXT, while Flair won numerous championships on the main roster on both Raw and SmackDown. The Empress made her long-awaited debut on the September 11th episode of Raw and began to tear through the competition.
Asuka outlasted all twenty-nine other women in the historic first-ever Women's Royal Rumble match to challenge for the title of her choosing. At Fastlane, she made her choice.
The WWE Universe was so excited for this match myself included. Both superstars delivered a fantastic performance on the Grandest Stage of Them All executing counter after counter. Asuka showed off some nasty-looking kicks to her opponent, and Flair hit a thunderous Spanish Fly off the top rope. Flair was seconds away from defeat at the hands of The Empress but she locked in Figure Eight and Asuka was forced to tap out.
I can't even begin to explain how shocked I was at this outcome, as nearly everyone expected The Empress to continue her undefeated streak and walk away with the women's title. This controversial decision was the downfall of Asuka's momentum. She would ultimately win the SmackDown Women's Championship at the 2018 TLC pay-per-view in the triple-threat ladder match.
Fast forward to this year when Asuka has recently returned with her Japanese-inspired persona Kana. Kana is dangerous and ruthless and is heading into a championship with Bianca Belair at WrestleMania 39. The Empress has regained all her momentum and is highly favored to walk away with the Raw Women's Championship. Let's hope that Asuka and Belair can tear the house down and deliver an A+ grade match both women are fully capable of.
King: Dominik Mysterio Needs To Do This At WrestleMania
Chris King is here with what WWE should do with Dominik Mysterio at WrestleMania in his long-awaited match against his father Rey Mysterio Jr.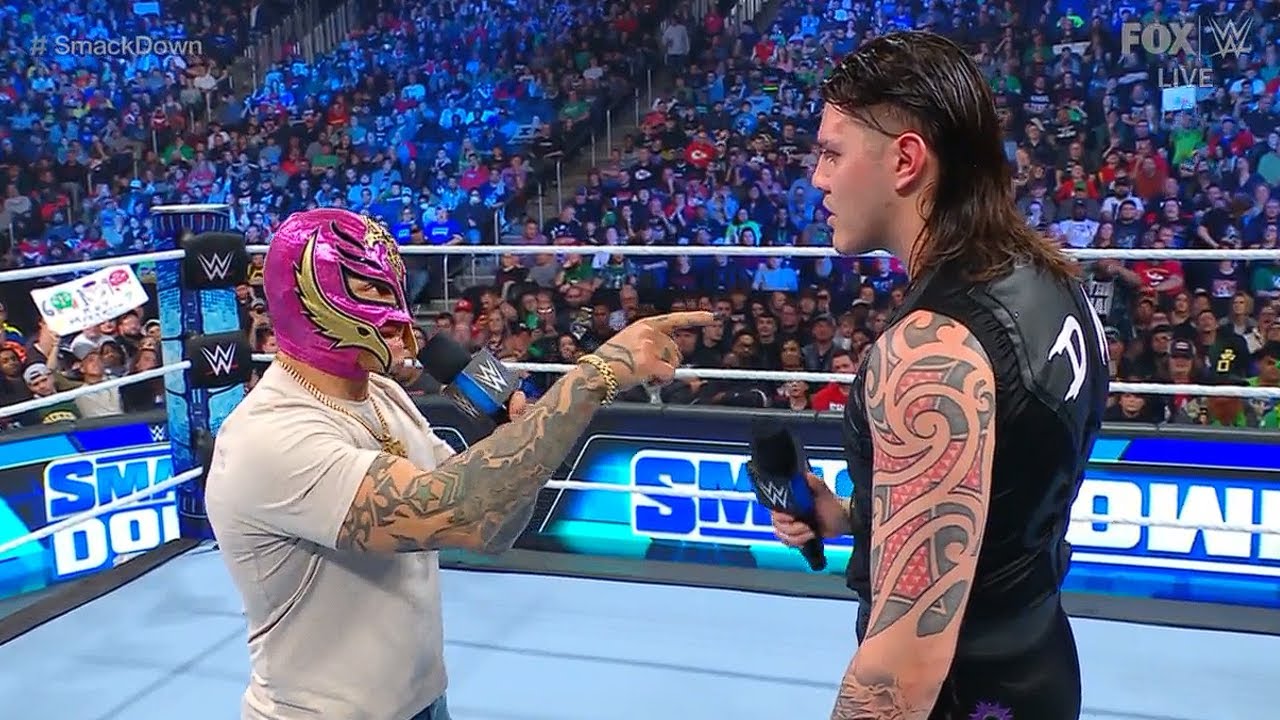 Chris King is here with what WWE should do with Dominik Mysterio at WrestleMania in his long-awaited match against his father Rey Mysterio Jr. 
On this week's episode of Friday Night SmackDown, Rey Mysterio finally snapped and beat some sense into his disrespectful punk-ass kid Dominik. The member of the Judgement Day came out to push his father again for a match on the Grandest Stage of Them All, this time with his mother and sister at ringside. The ungrateful punk told his mom to "Shut Up," as a father even I wanted to jump through the screen and whoop his ass.
Back in October of last year, Mysterio made the emotional decision to possibly quit the company but, instead, Triple H persuaded the Lucha libre superstar to move over to SmackDown to avoid his son. This came after Dominik shockingly turned on his father at Clash at the Castle. Mysterio did everything he could to refuse his despicable son's challenge for Mania but, a man can only be pushed so far. Mysterio will be inducted into the 2023 WWE Hall of Fame and I expect Dominik to embarrass his father during his speech to further this personal feud.
Yes, the WWE Universe hates Dominik and wants to see him get the ever-loving crap kicked out of him but, this feud is missing a special ingredient to capitalize on the biggest heat possible. Throughout this feud, Dominik has made mention of the legendary Eddie Guerrero on several occasions going back to the "iconic" 2005 feud.
I know WWE might not want to go this route but, Dominik MUST come out to Eddie Guerrero's theme at Mania. The disrespectful punk needs to come out in a lowrider to garner nuclear heat. It doesn't matter if The Judgement Day comes out and causes interference for Dominik to get the win, all that matters is that both superstars get the biggest payoff of this nearly year-long feud. Just imagine the Roman Reigns heat after he defeated The Undertaker and multiply that by ten. Dominik portrays the perfect heel and he truly is the missing ingredient that The Judgement Day needed to grow and evolve into a top faction.