Mathew's Top 25 Matches of 2020: #20-16
We've hit the 20 to 16 portion of Mathew's trip through his Top 25 of 2020! Check it out for some matches you may not even be aware of!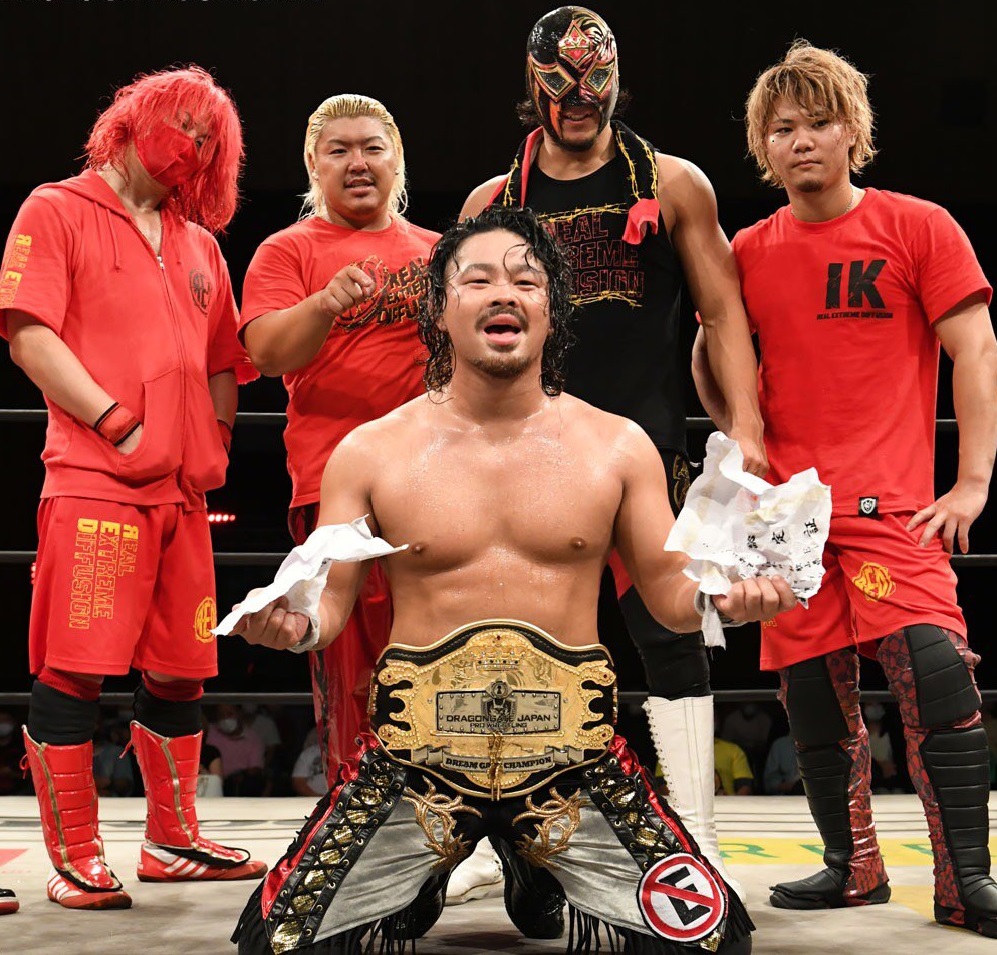 Welcome back as we continue with day 2 of my little countdown here. We already talked about the first five-set of matches and it's time we continue with the next set of five.
Which ones make it as we get closer to number one?

Previous list(s) if you're new to the article.

20. Risa Sera vs. Rina Yamashita (Ice Ribbon #1057 8/9/2020)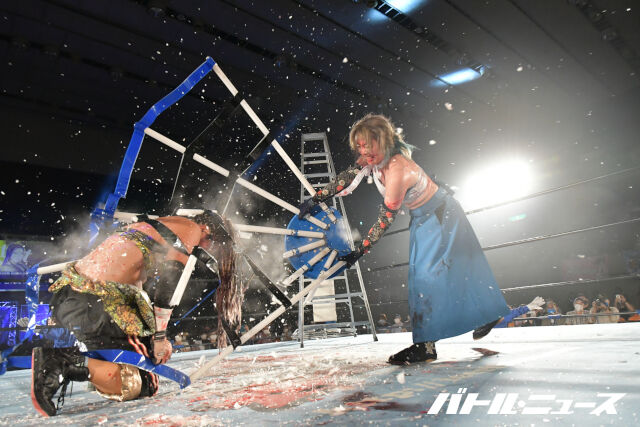 – I will be the first one on here to say this was honestly my favorite Joshi event that didn't involve Stardom in any shape or form. The card was fun from top to bottom with a great main event but there was another match on the card that I enjoyed better. The match that took place was for a new title that they introduced called the FantastICE Championship and for this particular belt. the title would always be defended in some sort of stipulation. What was it for this one? Well, this is something that turned into a Death Match real quick.

It didn't start this way either since they were starting with a basic wrestling match to kick things off and we had some solid wrestling. This momentum would slowly shift as the match progresses as it would turn into a brutal match involving light tubes, and just a lot of carnage. A deathmatch or two usually makes it to my list and this would be my favorite one of the year. I said before that it's an acquired taste and I enjoy it if done right except for when the United States tries to do it horribly. Risa would come out the winner as the inaugural and current FantastICE Champion of Ice Ribbon.

19. Naruki Doi vs. Eita (Dragon Gate Memorial Gate 8/2/2020)
– Dragon Gate had a slow start but once the King of Gate Tournament start, that was when they kicked it up a notch with their small little return. The victor of that match was Eita when he defeated the Open the Dream Gate Champion, Naruki Doi two months prior, to get this opportunity. The two had a great match in their first encounter and now the biggest test for Eita would come into play, can he beat the champion twice in a row? This time, it would be for the championship and the pressure was on Eita during this generational warfare.

Not only did the two deliver us another great match but were able to exceed their previous encounter in the process. They told a story there and the growth of Eita is what made the match all the more memorable. He would call off his unit to make sure they wouldn't interfere in the match, even refusing to use a chair on Doi in the match since he wants to win it fairly. The final minutes of the match would give us an emotional climax with a fulfilling conclusion when Eita would finally win the big championship by making him tap out with the Numero Uno not once, but twice. One of the biggest wins in his career and it officially solidified him as the top heel in Dragon Gate.
18. Kento Miyahara and Yuma Aoyagi vs. Jake Lee and Koji Iwamoto (AJPW Real World Tag League 12/7/2020)
– Our first All Japan match of the list and the first one to make it on here is the final round of the Real World Tag League as Kento Miyahara teamed up with Yuma Aoyagi to take on JIN members, Jake Lee and Koji Iwamoto. There was a story built up between Kento and Yuma before the tournament started since Yuma was the one who turned on Kento last January and months later, they would decide to team up together for the tournament. Nobody knew how it was going to go and were wondering when would Yuma start to betray him again since he couldn't be trusted. During the whole tournament. however, the two would cooperate and even made it to the finals of the tournament where they took on Jake Lee and Koji Iwamoto since the two had the most points in the tournament.

Last year, the two teams did fight but the only difference this time around is that Naoya Nomura is still injured and Koji would be his partner this time around. Either way, the two teams delivered a great match and turned out to be my favorite regular tag team match of the year. A lot of great action involving all four of them, giving out spectacular performances during the whole thing. Despite people's speculations, Kento and Yuma would be the ones to win the tournament without any betrayal's happening during or after the match. Kento did have a cooldown year after losing the Triple Crown Championship months ago but a different change of pace is good for him and let's see if he and Yuma can stay on the same page to win some tag team gold.
17. Susumu Yokusuka vs. Hikaru Sato (AJPW Broadcast 5/16/2020)
– Another All Japan match back to back, seems as they've had a good year in terms of match quality. It's been over a year since Atsushi Aoki has tragically passed away and All Japan honored him by still recognizing him as the World Junior Heavyweight Champion for the whole six months and once that ended, it was time to crown a new champion. This wasn't the first time they encountered as the two had a match on January 3rd to crown a new champion, which I was there for live and it was a great match. The surprising thing about it was that Susumu would win the belt despite being from Dragon Gate, thinking they would have Sato win it to honor his fallen friend.

The two would eventually have a rematch four months later and it was time for Sato to try and bring the belt back home to AJPW. It was one of their first shows during their comeback and this was a great way to have us kick it off when it main evented the show. With the amount of build-up that happened during their both encounters, the two would give us hope that their junior division can recover from the loss of Aoki. Unfortunately, Sato would fail to beat Susumu once again as he was able to retain the championship. Susumu has had a memorable reign as the Junior Heavyweight Champion and this would be his best title defense of that reign.
16. Edge vs. Randy Orton (WWE Backlash 6/7/2020)
– This is the last main roster match on my list and rightfully so. The two had an encounter at WrestleMania and received a lot of praise and criticism at the same time, due to how much it dragged or just being a cluster of a mess. The two would have a rematch with Randy telling Edge that he just wants a regular wrestling match. With that being said, it was being built as 'The Greatest Wrestling Match Ever'. With a title like that, there was a lot of pressure to try and deliver this type of match, even fans would laugh at that claim since there were already a lot of matches considered some of the best ever. So with that, how would it do?

Well, since it was able to make it to my list, I say the match went pretty damn well. While it wasn't the best match ever as billed but this would be the best match in terms of their main roster. They did everything they needed to do to sell it, Edge showed he can still go in a regular match after all the time he spent away, and Randy Orton was still on top of his game. People give Orton a lot of crap but he really is still one of the best out there, especially when it comes to wrestling psychology and when he hit certain moves to make it fit into the match or story of it. The only big takeaway would be the fake crowd noise and heavy editing from the crowd in general but with all that aside, this was still a great match. This would also be the return of Orton's punt to the head as he used that to put Edge away, getting the victory over his old friend. It was everything it needed to be and wish WWE would try to produce more actual wrestling matches but we know that won't happen.

That concludes the next five matches on the list and we'll be past the halfway point with the next five before we go to our top ten. Who will make it to the next five?
Random NXT Stuff: Joe Biden Gacy & Cle'Shay
It's not an official T-Minus, but Brad jots down some NXT brand thoughts!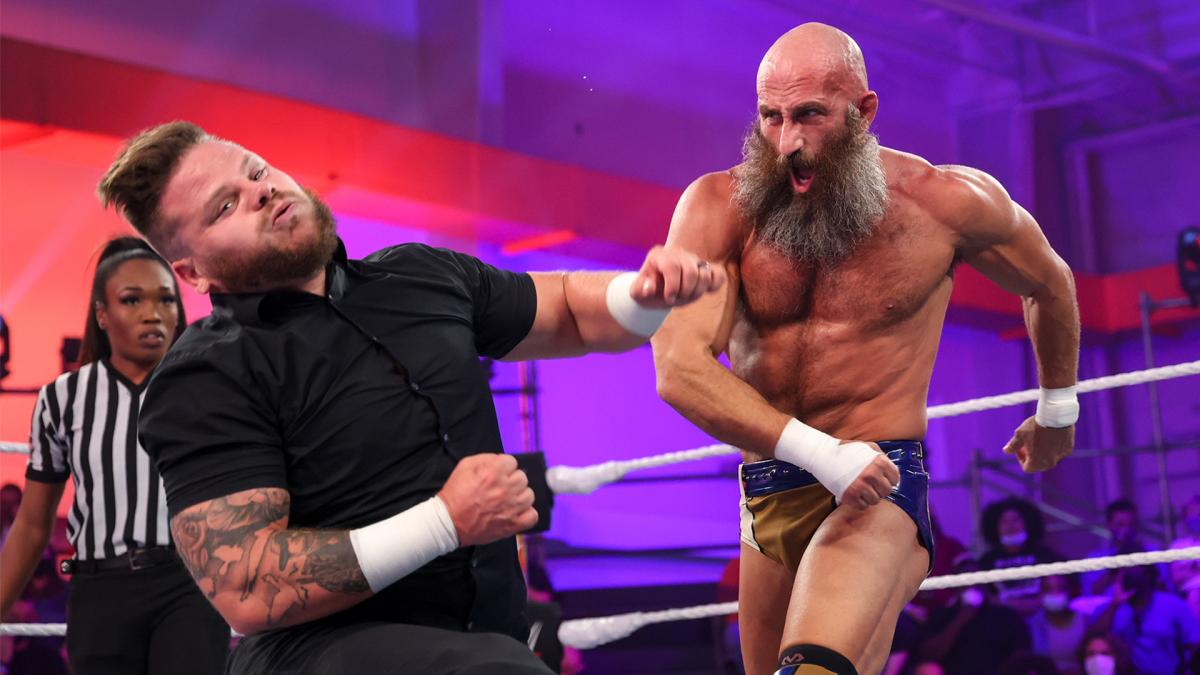 It's not an official T-Minus, but Brad jots down some NXT brand thoughts!
6. Joe Gacy was the most complete and interesting character in the 2021 Breakout Stars tournament. That's why his new character sucks so bad. It's not because he's a boring stereotype. It's because all I think about is what should have been. I was willing to believe Gacy was an angry loner whose favorite hobby was hurting strangers. There is not a single cell in my brain that believes he is any part of his new character. This is 100% bitter vince taking shots at liberals. Stick to demanding a recount, you old goat.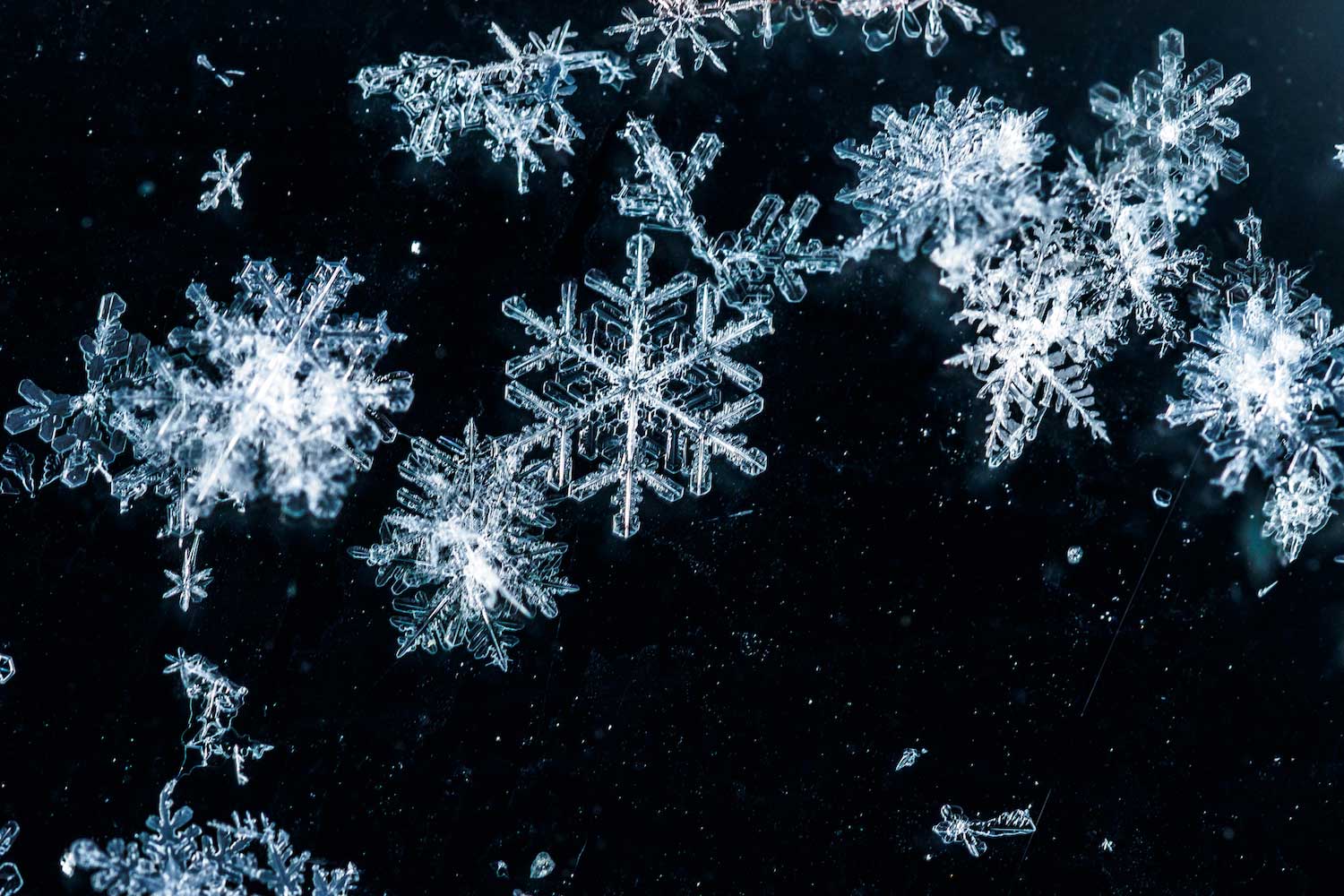 5. Wrestling fans once had a reputation for being racist, sexist, bloodthirsty gorillas. If we're being honest, there was a lot of truth to that. Thankfully, we have evolved. We support womens' wrestling. We support Darren Young and Nyla Rose. We reject the sexism and racism that once stained our beloved sport. If the E wants to take shots at half their audience, that's their choice. Wrestling fans have evolved. Vince has not. 
4. Dear Joe Biden Gacy, you aren't the worst new character. That honor goes to Lash Legend. She is what some old white guy thinks every black woman is. Her character is the opposite of fresh and edgy. From now on, she is Cle'Shay Hoover, because she sucks so hard. Go drink your tea and MYOB, homeslice.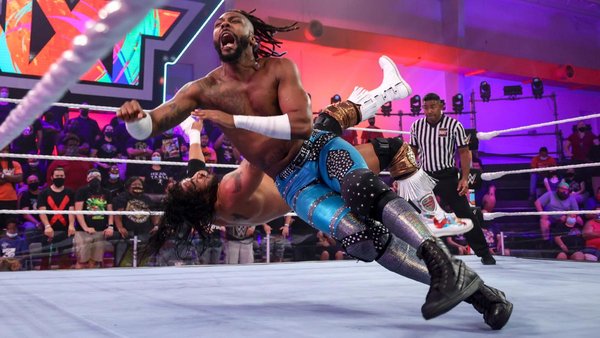 3. Despite being given barely 8 minutes and a bloated ending, there's a reason Swerve Scott versus Santos Escobar is the best match of the 2.0 era. They have interesting personalities they've been allowed to develop, and they're both great in ring. WWE doesn't have to convince me they are awesome. Every chance they get, Swerve and Escobar show me they are top shelf talents. NXT can keep insisting that Bbrronn Brreakkerr is a steak, but I know he's elementary school cafeteria food.
2. Duke Hudson already has a great presence, great physique and solid in-ring skills. CURSE WORD ALERT. Who the fuck thinks he needs a poker room? What the fuck purpose does this serve? It's like putting a kitchen sink in the back seat of your car. Who the fuck is running this shit show? Duke Hudson doesn't need fluff. He needs the opportunity to develop.   
1. I care so little about Poochy the dancing, daredevil, ladies man boxer, I'm not even going to look up his name. Chandler, could this goober be more things? I have no idea where he came from, where he's going and why I should care. He isn't even a proper character. He's an improv exercise. Pull some shit out of a hat and see if it works. You are a dancing wrestling boxer. You are a medieval librarian who hand cuts jigsaw puzzles. You are a singing veterinarian is an actual war vet. No go entertain the masses!!! 
BWN Nerds' Movie Review: Free Guy (2021)
The Nerds tackle the new Ryan Reynolds movie Free Guy! It did surprisingly well at box offices and has been quite a topic for the last few months. Does it live up to the hype?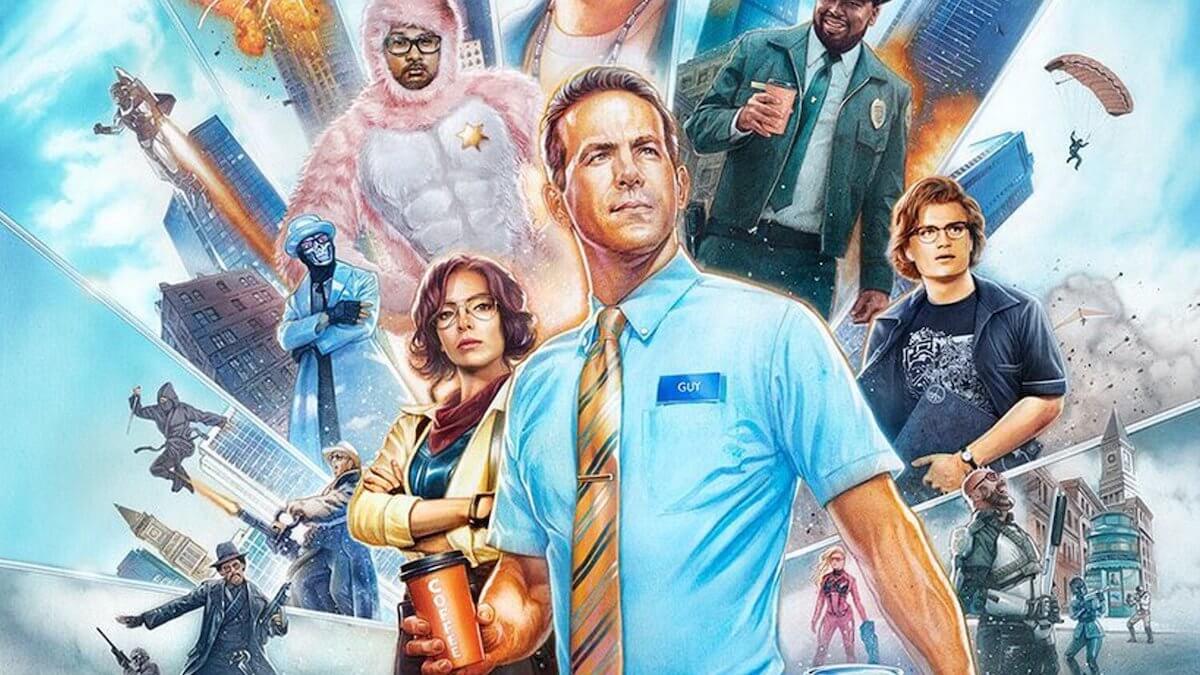 This week the Nerds decide to tackle another new movie! Free Guy opened with one of the stronger pandemic numbers and maintained number 1 status for two straight weeks. Smaller scale, not a large budget, but it plays in that space that seems to be fairly popular unless it's Pixels with Adam Sandler.
Does it live up to the hype?
*SPOILER WARNING*
Metacritic: 62
IMDB: 7.3/10
Rotten Tomatoes: Critic – 80% / Audience – 94%
Nerd's Take on: Free Guy (2021)
Dave
If you are one of BWN's loyal listeners (you 22 know who you are), then you know that we just wrapped up our review of Marvel's What If…? The topic of the Nerd Review this week is kind of like asking, "What If Ready Player One was merged with Wreck It Ralph, The Truman Show, and The Matrix? I am not entirely sure…. but I think it would look and feel a lot like Free Guy. And that, my friends, is a very good thing indeed.
Free Guy focuses on Guy. Guy is what is known in gaming circles as an NPC, which stands for Non-Player Character. Anyone who has played just about any video game since the dawn of time knows what a NPC is, even if they did not know the technical term for it. Well, Guy is an NPC in a MMORPG known as Free City. Every day, Guy wakes up, says hello to his goldfish, grabs a coffee, and heads to the bank where he and his best friend, Buddy, a Security Guard, work. Everyday the bank is robbed, multiple times. It is all good though as it gives Guy & Buddy a chance to talk as they lie on the ground waiting for the heist to be over. Guy, Buddy, and all the other NPCs in Free City have no idea they are not real…. that is until Guy sees the girl of his dreams walking around on the streets of Free City. This leads to Guy getting a hold of sunglasses, which are what the human controlled characters wear. If you ever saw They Live, when Guy puts on the glasses, he sees things the other NPC's cant, such as med-packs, high scores, and objects that are only visible to human controlled characters as in-game items. Guy has no clue what is going on but he follows his dream girl, known as Molotov Girl, and he is desperate to impress her. She tells him he needs to level up first. This leads to Guy breaking out of the routine of his programming and rapidly evolving into the first true case of AI in existence. Everyone who works at Soonami, the developer of Free City, thinks that Guy is a human controlled character using an NPC skin. Whatever the case, Guy comes to be known as Blue Shirt Guy and he develops a huge following.
Then we have what is going on in the real world. We get to meet Keys & Mouse, who are coders at Soonami and who have been working on the code for Free City 2. But prior to coming to Soonami, Keys developed the code for a somewhat similar game with Millie. Millie is the human controlling Molotov Girl and she is trying to come up with evidence that Soonami's head honcho, Antwan, stole the source code from the game that Keys & Millie developed and inserted it into Free City to help make the game infinitely better. At first, Antwan loves all the attention Blue Shirt Guy is drawing to the game. But Guy's antics soon become more problematic. Guy rescues Molotov Girl as she faces insurmountable odds in trying to retrieve a key piece of video evidence from the game. It is during this rescue that Keys comes the realize that Guy is not a human controlled character, but an NPC that has evolved and become sentient. Guy falls in love with Molotov Girl and she reciprocates, at least on some level. Antwan learns that Guy is an actual AI based being but all he can see is the threat to his empire that Guy might pose. He does everything he can to stop him, including rebooting the system and destroying servers. But Molotov Girl is able to restore Guy's memory and Guy knows exactly where they need to go to obtain the proof that Antwan is a thief. This leads to the climactic scenes of the movie which, like a hidden level of a great video game, slowly reveals a heart-warming love story hiding in plain sight the whole time.
Let me get this out of the way:  I loved this movie. From a nerd's standpoint, it is loaded with all sorts of nerdy stuff to make you smile. Anyone who has ever played a video game, especially a MMORPG, is going to be able to relate to so many aspects of this movie. There are multiplayer lounges, repetitive missions, just over the top violence for the sake of violence and, yes, there is tea-bagging and flossing going on (and, no, if you don't know what that means, I am not going to explain it here). It is very clever what director Shawn Levy did here. We have all done things to the NPCs in our favorite video games that we would probably rather not mention publicly. It just goes with the territory. Free Guy, much like Wreck It Ralph did, brings you into the actual lives of the NPCs and gives them personality and purpose, even if it is all a loop and programming. Once Guy learns of the reality of his situation, and of Antwan's ultimate plan to wipe out any possible existence of the source code from Millie and Key's original game, he becomes a hero as he defies the odds to help his friends out. There is plenty of action and adventure here for fans of those genres, along with a lot of really funny moments.
Probably the highlight of the movie is when Dude shows up. Dude is a heavily muscled version of Guy whose code has not been completed. Guy's battle against him is complete with a Captain America shield, a Star Wars lightsaber, and a Portal gun from the Portal video game. The way this is all integrated into the fight is more than a nod to these great movies and games; they actually shift the tide of the fight. There are lots of little things like that in the movie, just subtle nods to Nerdom and pop culture. It is nowhere near the level of nerd-nostalgia that we saw in Ready Player One, but it is tremendously fun all the same. If there is one problem, it is that the movie is not likely going to appeal to non-gamers. Yes, there is a great love-story that finally reveals itself at the end that anyone can enjoy. But the movie is steeped heavily in video game jargon, images, lexicon, and terminology that non-gamers will likely find pretty absurd. Therefore, if you are a non-gamer, this might not be your movie.
The cast is excellent, but that should come as no surprise as Ryan Reynolds, who plays Guy and Dude (except for Dude's body) is in another zone entirely right now. His performance here is honestly one of his best. It is like he was channeling an insanely good-natured version of Deadpool. Shockingly, there was no mention of Deadpool at all in this movie and that was a good thing. Jodie Comer absolutely kills it as Molotov Girl/ Millie and is the perfect foil for Guy as their relationship evolves. Joe Keery and his immaculate hair is excellent as Keys and there is a lot of his portrayal of Steve Harrington from Stranger Things present here, which really works to his advantage. The possible MVP of them all though is Taika Waititi whose portrayal of Antwan is the perfect blend of evil villain and just total douchebag. There are cameos from Chris Evans and the late Alex Trebek and voice cameos from Hugh Jackman (of course), Tina Fey, Duane Johnson, and John Krasinski. With a cast like that, how could the movie fail?
The short answer is it didn't. Free Guy is quite possibly the most surprisingly good movie I have seen in 2021. I knew it would be good; I did not know it would be special. It is funny, it is clever, it has just the right amount of nerd-based goodness mixed in with a surprisingly heart-warming conclusion, and it is just very entertaining from start to finish. It is as much a movie about friendship and what it means to be alive as it is about the inner workings of video games. I paid $20 to watch the movie and it was worth every penny. This is one I cannot recommend enough.
Rating: 4.5/5

Rey
Movies like Free Guy make me massively jealous.  I consider myself a creative person, one who has a ton of interesting ideas.  I could NEVER have come up with the premise for such a cleverly written and acted movie.  And that was the appeal of this movie, and then I had the pleasure of watching it.  My goodness, what a movie it was.
Normally, I like to give a bit more suspense in these articles before I give my opinion on a film.  Not this time.  This movie is a 5 out of 5 in every way.  This movie deserves to be in the time capsule.  This movie will be remembered as one of the finest achievements of cinema in this generation.  Kind of crazy for a Ryan Reynolds flick, right?
What makes this movie so genius is simply the way it flips something we know so well – video games – and flips it in a way that only someone highly inebriated and under the influence could come up with – what happens in a video game outside of the first-person viewpoint.  Ryan Reynolds brilliantly plays Guy, a Non-Player Character, who turns out to be a sentient AI created by Millie and Keys (Jodie Corner and Joe Keery), who created a game stolen by Soonami Games and their CEO, Antwan (Taika Waititi).  Both Keys and Millie decided to sell the game to Antwan and Soonami, while Millie feels that Antwan stole their code for the game.  This code turns out to be Reynold's Guy, a banker in Free City.
Guy's life is simple.  He wakes up, drinks coffee, looks out of his window, plays with his fish, hangs out with his best friend Buddy (a bank security guard played by Lil Rel Howery), and gets robbed repeatedly.  He carries on with his created purpose until he sees Millie's Free City avatar Molotov Girl, in which he falls instantly in love.  The rest of the movie is Guy learning more and more about himself, eventually finding out that he's in a game and that Antwan is trying to destroy it because Millie and Keys figured out that he stole their code.  The journey is hilarious, heartfelt, and ingenious.
There's no need to go super in depth.  There's no need to write a long love letter to this movie.  You just need to watch it.  It is legitimately one of my favorite movies I've ever watched, and I'm inspired by the ingenuity that led to the idea that became Free Guy.  So I appreciate you guys reading this article, but stop.  Go buy or rent Free Guy.  Then come back and tell me how right I was.
Rating: 5/5
Overall Nerds Rating for Free Guy (2021): 4.75/5