Mathew's Top 25 Matches of 2020: #20-16
We've hit the 20 to 16 portion of Mathew's trip through his Top 25 of 2020! Check it out for some matches you may not even be aware of!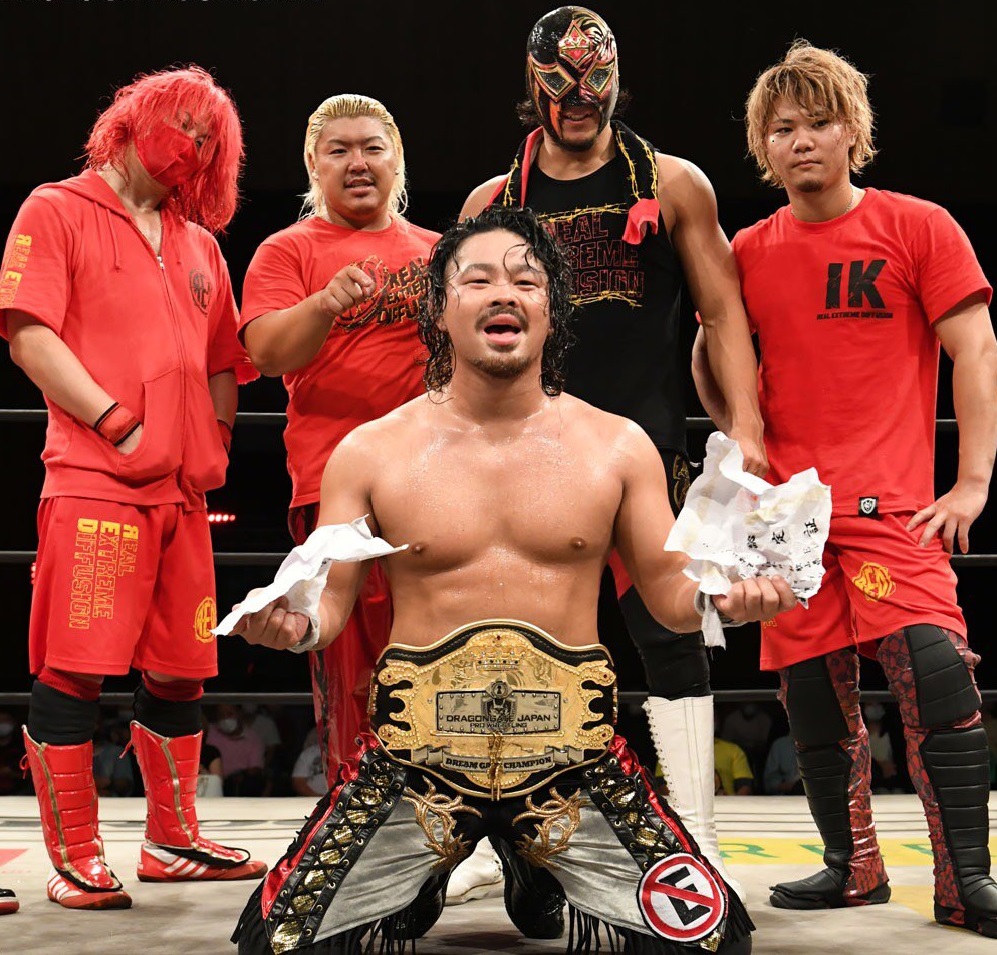 Welcome back as we continue with day 2 of my little countdown here. We already talked about the first five-set of matches and it's time we continue with the next set of five.
Which ones make it as we get closer to number one?

Previous list(s) if you're new to the article.

20. Risa Sera vs. Rina Yamashita (Ice Ribbon #1057 8/9/2020)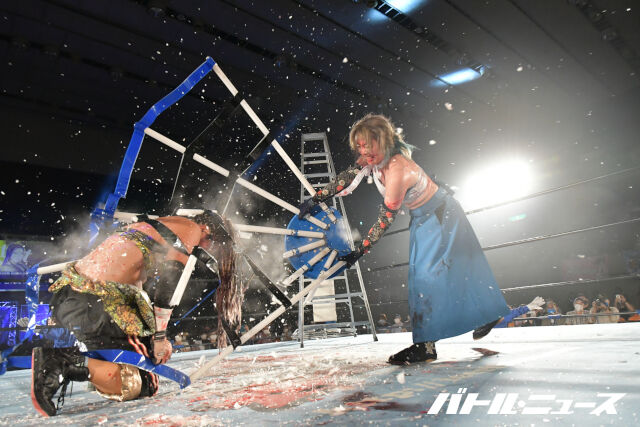 – I will be the first one on here to say this was honestly my favorite Joshi event that didn't involve Stardom in any shape or form. The card was fun from top to bottom with a great main event but there was another match on the card that I enjoyed better. The match that took place was for a new title that they introduced called the FantastICE Championship and for this particular belt. the title would always be defended in some sort of stipulation. What was it for this one? Well, this is something that turned into a Death Match real quick.

It didn't start this way either since they were starting with a basic wrestling match to kick things off and we had some solid wrestling. This momentum would slowly shift as the match progresses as it would turn into a brutal match involving light tubes, and just a lot of carnage. A deathmatch or two usually makes it to my list and this would be my favorite one of the year. I said before that it's an acquired taste and I enjoy it if done right except for when the United States tries to do it horribly. Risa would come out the winner as the inaugural and current FantastICE Champion of Ice Ribbon.

19. Naruki Doi vs. Eita (Dragon Gate Memorial Gate 8/2/2020)
– Dragon Gate had a slow start but once the King of Gate Tournament start, that was when they kicked it up a notch with their small little return. The victor of that match was Eita when he defeated the Open the Dream Gate Champion, Naruki Doi two months prior, to get this opportunity. The two had a great match in their first encounter and now the biggest test for Eita would come into play, can he beat the champion twice in a row? This time, it would be for the championship and the pressure was on Eita during this generational warfare.

Not only did the two deliver us another great match but were able to exceed their previous encounter in the process. They told a story there and the growth of Eita is what made the match all the more memorable. He would call off his unit to make sure they wouldn't interfere in the match, even refusing to use a chair on Doi in the match since he wants to win it fairly. The final minutes of the match would give us an emotional climax with a fulfilling conclusion when Eita would finally win the big championship by making him tap out with the Numero Uno not once, but twice. One of the biggest wins in his career and it officially solidified him as the top heel in Dragon Gate.
18. Kento Miyahara and Yuma Aoyagi vs. Jake Lee and Koji Iwamoto (AJPW Real World Tag League 12/7/2020)
– Our first All Japan match of the list and the first one to make it on here is the final round of the Real World Tag League as Kento Miyahara teamed up with Yuma Aoyagi to take on JIN members, Jake Lee and Koji Iwamoto. There was a story built up between Kento and Yuma before the tournament started since Yuma was the one who turned on Kento last January and months later, they would decide to team up together for the tournament. Nobody knew how it was going to go and were wondering when would Yuma start to betray him again since he couldn't be trusted. During the whole tournament. however, the two would cooperate and even made it to the finals of the tournament where they took on Jake Lee and Koji Iwamoto since the two had the most points in the tournament.

Last year, the two teams did fight but the only difference this time around is that Naoya Nomura is still injured and Koji would be his partner this time around. Either way, the two teams delivered a great match and turned out to be my favorite regular tag team match of the year. A lot of great action involving all four of them, giving out spectacular performances during the whole thing. Despite people's speculations, Kento and Yuma would be the ones to win the tournament without any betrayal's happening during or after the match. Kento did have a cooldown year after losing the Triple Crown Championship months ago but a different change of pace is good for him and let's see if he and Yuma can stay on the same page to win some tag team gold.
17. Susumu Yokusuka vs. Hikaru Sato (AJPW Broadcast 5/16/2020)
– Another All Japan match back to back, seems as they've had a good year in terms of match quality. It's been over a year since Atsushi Aoki has tragically passed away and All Japan honored him by still recognizing him as the World Junior Heavyweight Champion for the whole six months and once that ended, it was time to crown a new champion. This wasn't the first time they encountered as the two had a match on January 3rd to crown a new champion, which I was there for live and it was a great match. The surprising thing about it was that Susumu would win the belt despite being from Dragon Gate, thinking they would have Sato win it to honor his fallen friend.

The two would eventually have a rematch four months later and it was time for Sato to try and bring the belt back home to AJPW. It was one of their first shows during their comeback and this was a great way to have us kick it off when it main evented the show. With the amount of build-up that happened during their both encounters, the two would give us hope that their junior division can recover from the loss of Aoki. Unfortunately, Sato would fail to beat Susumu once again as he was able to retain the championship. Susumu has had a memorable reign as the Junior Heavyweight Champion and this would be his best title defense of that reign.
16. Edge vs. Randy Orton (WWE Backlash 6/7/2020)
– This is the last main roster match on my list and rightfully so. The two had an encounter at WrestleMania and received a lot of praise and criticism at the same time, due to how much it dragged or just being a cluster of a mess. The two would have a rematch with Randy telling Edge that he just wants a regular wrestling match. With that being said, it was being built as 'The Greatest Wrestling Match Ever'. With a title like that, there was a lot of pressure to try and deliver this type of match, even fans would laugh at that claim since there were already a lot of matches considered some of the best ever. So with that, how would it do?

Well, since it was able to make it to my list, I say the match went pretty damn well. While it wasn't the best match ever as billed but this would be the best match in terms of their main roster. They did everything they needed to do to sell it, Edge showed he can still go in a regular match after all the time he spent away, and Randy Orton was still on top of his game. People give Orton a lot of crap but he really is still one of the best out there, especially when it comes to wrestling psychology and when he hit certain moves to make it fit into the match or story of it. The only big takeaway would be the fake crowd noise and heavy editing from the crowd in general but with all that aside, this was still a great match. This would also be the return of Orton's punt to the head as he used that to put Edge away, getting the victory over his old friend. It was everything it needed to be and wish WWE would try to produce more actual wrestling matches but we know that won't happen.

That concludes the next five matches on the list and we'll be past the halfway point with the next five before we go to our top ten. Who will make it to the next five?
King's WrestleMania Rewind: Stone Cold VS. Scott Hall (WrestleMania X8)
Chris King is back with another WrestleMania Rewind, looking at the NWO's Scott Hall battling Stone Cold Steve Austin at WWE WrestleMania X8 from Toronto!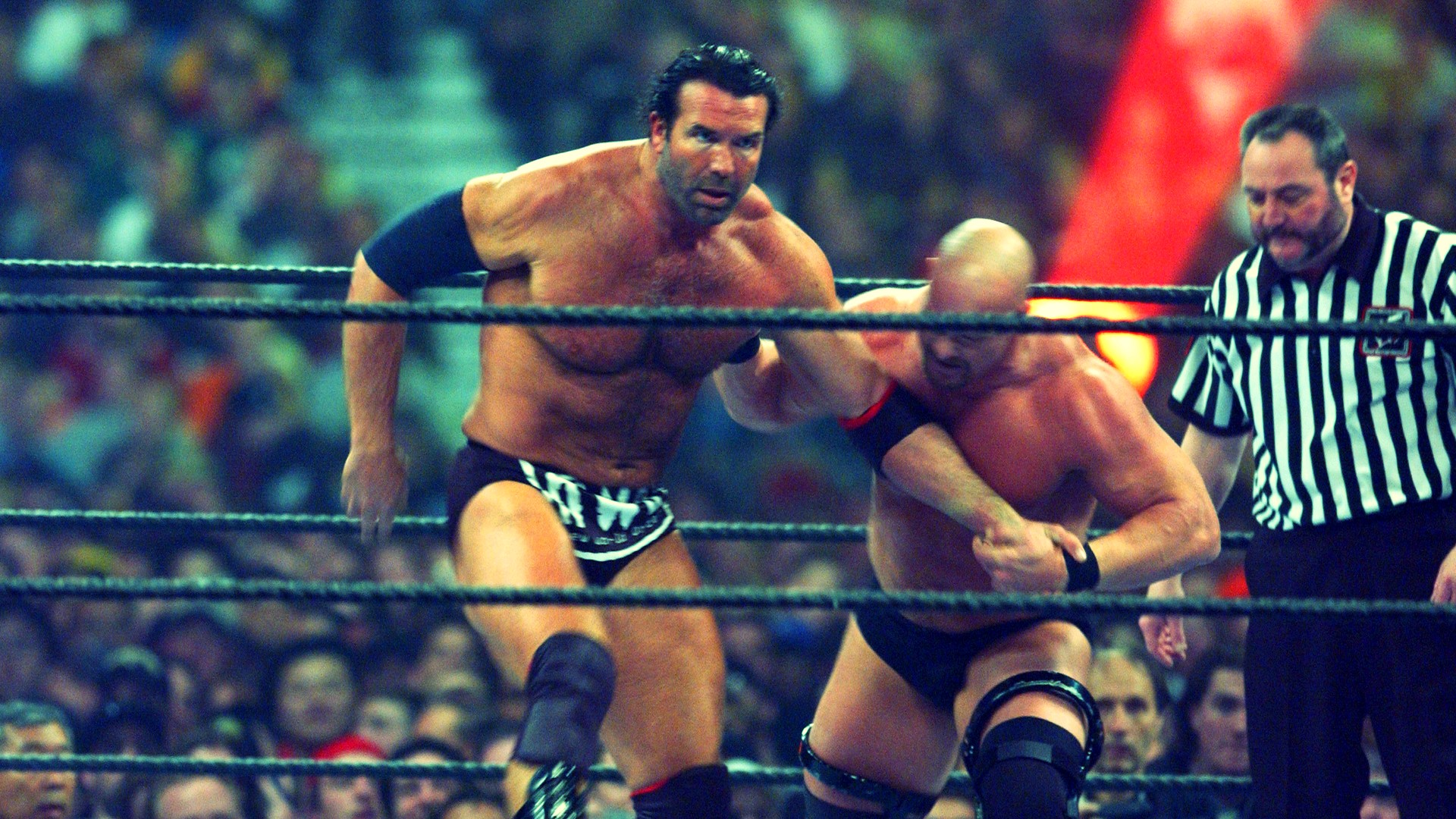 Chris King is back with another WrestleMania Rewind, looking at the NWO's Scott Hall battling Stone Cold Steve Austin at WWE WrestleMania X8 from Toronto!
Chris King is back this week with another edition of WrestleMania Rewind, where he is rewatching all the past Mania matches and feuds. This week you're in for a treat as we look back at 'Stone Cold' Steve Austin vs. Scott Hall at WrestleMania X8.
In late 2001, Vince McMahon bought out his competition WCW and acquired the rights to a plethora of talent including Booker T, Eddie Guerrero, Chris Benoit, and the iconic trio known as NWO. Hulk Hogan; Kevin Nash, and Scott Hall were hell raisers, and what better way to make a name for yourself than take out the two top superstars in the WWE The Rock, and Stone Cold?
The NWO cost Austin his chance at becoming the Undisputed Champion at No Way Out during his match with Chris Jericho. Adding insult to injury, the NWO spray-painted 'The Texas Rattlesnake' with their brand logo just like they did in WCW. As you can imagine, Austin was pissed and out for revenge against the group and primarily Scott Hall.
Hall would challenge Stone Cold to a match at WrestleMania 18. Both superstars beat the living hell out of each other leading up to this highly-anticipated match for who runs the WWE.
The glass broke and Stone Cold made his iconic entrance, and black and white NWO covered Halls' entrance alongside Kevin Nash. With the odds stacked against 'The Toughest S.O.B' could Austin or NWO prove their dominance? Sadly the NWO  broke up that very night when Hulk Hogan came to the aid of his adversary The Rock after their 'iconic' dream match. Stone Cold would ensure the victory with the Stunner. Hall would perform an Oscar-worthy sell over the finisher.
What a time to be a wrestling fan in the 2000s when nothing was impossible for WWE. Who would've thought WCW would go out of business and Hogan would make his long-awaited return to WWE?
King's WrestleMania Rewind: Seth Rollins vs. Kevin Owens (WWE WrestleMania 36)
Chris King takes a look at the most underrated WWE WrestleMania matches, and starts off with Seth Rollins battling Kevin Owens at WrestleMania 36!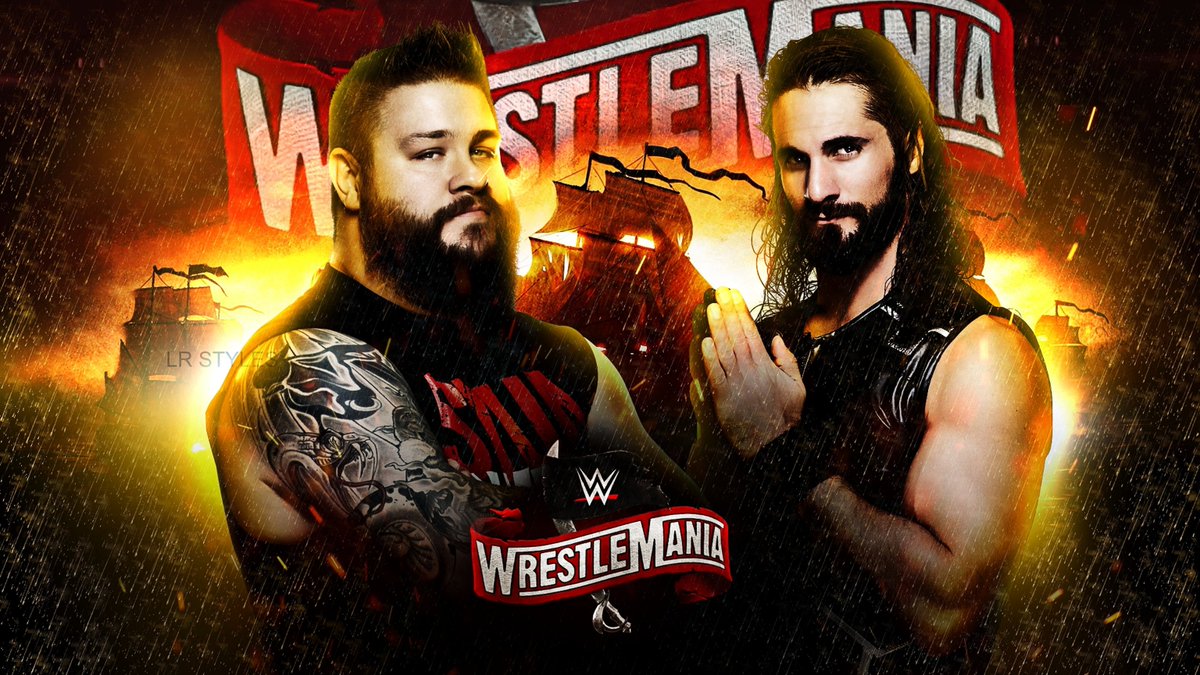 Chris King takes a look at the most underrated WWE WrestleMania matches, and starts off with Seth Rollins battling Kevin Owens in the WWE Performance Center at WrestleMania 36!
Chris King is starting a new series heading into WrestleMania season dubbed WrestleMania Rewind. Each week he'll be going back and sharing his insight over underrated matches at the Show of Shows. First up, is Kevin Owens vs. "The Monday Night Messiah" Seth Rollins at WrestleMania 36.
At the 2019 edition of Survivor Series, Rollins sacrificed himself during the men's traditional match allowing SmackDown to ultimately gain the victory. The following night the self-proclaimed Messiah, berated the whole roster but KO was not having any part of it. Owens quickly became a huge barrier in Rollins' cause for the greater good. The Authors of Pain attacked Owens with Rollins' character in question.
Owens finally had enough of his rival's mind games and torment and challenged Rollins to a match on the Grandest Stage Of Them All. Rollins mockingly accepted his challenge and the match was made official for night one of WrestleMania. Owens came out of the gate beating the holy hell out of the Monday Night Messiah trying to achieve his long-awaited moment at Mania but, Rollins tried to steal a disqualification victory by using the ring bell.
Owens hellbent on revenge provoked Rollins into turning their encounter into a no-disqualification contest where the fight could be taken all over the empty arena. The highlight of the match, was when KO used the WrestleMania sign to deliver a thunderous senton bomb through the announce table. Owens would secure the victory with a Stunner in an incredible match. Despite having no crowd during the pandemic era, both KO and Rollins put on an intense performance under the brightest lights.
In my personal opinion, this was a great feud that helped both superstars in their transformation as compelling characters for years to come.