Mitchell's Hyrule Puro-Resu News Report! (12/3/20)
The Dark Forces change HPW's plans!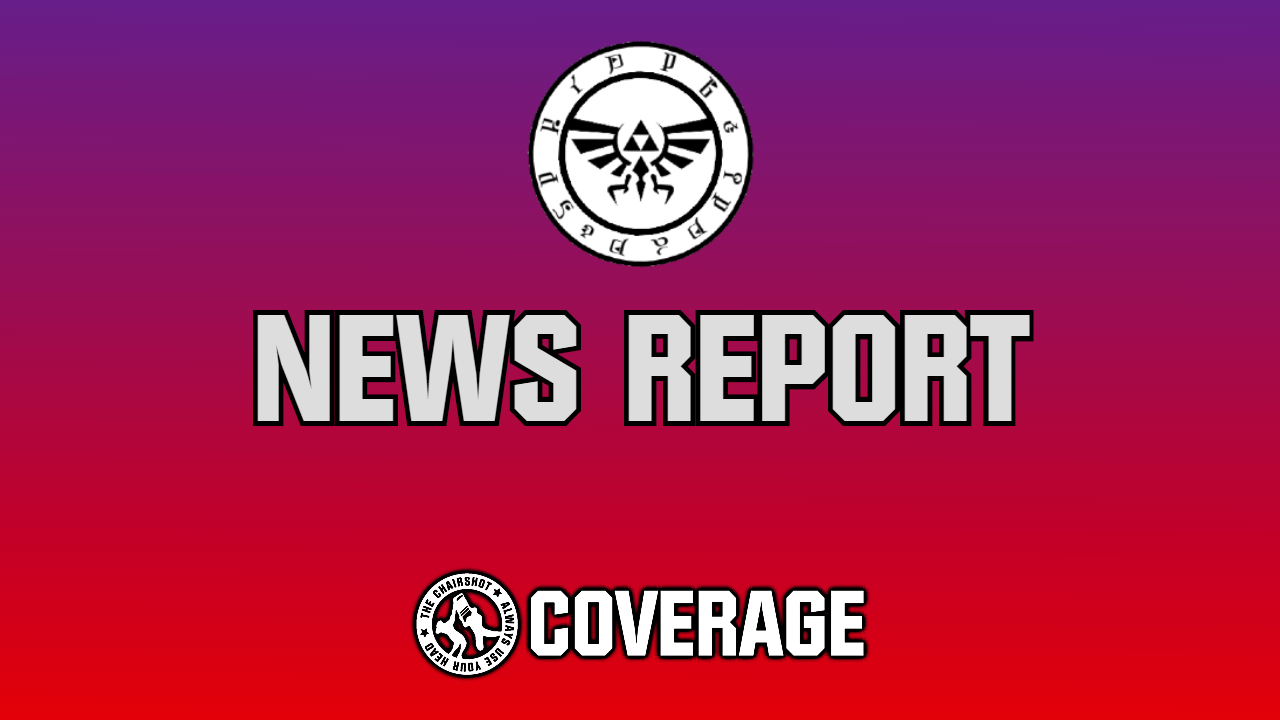 The Dark Forces visit HPW Headquarters!?
HPW has brought back the Death Mountain Championship, and are giving Volga an opportunity at it! But then why are The Dark Forces visiting HQ?
Volga leads the way to King Nicolas Foolyere's office.
The Burning Beserker doesn't even care about knocking on the door as he barges in. Nicolas is upset that The Dark Forces isn't respecting his authority as GM but Volga doesn't care that Nicolas is upset. Volga thanks Nicolas that he was considered for the new Death Mountain Championship, but he's not concerned about titles right now. Volga wants after Death Sword and Gomess first! They got in his way in Hebra, costing him a shot at the Termina Championship. There's no guarantee Death Sword and Gomess won't interfere in the ladder match, so the Dark Forces need to handle this.
Well, Nicolas is a bit surprised by that but he also does applaud Volga taking the initiative. Then, Volga is giving up his spot in the ladder match so he and the Dark Forces can have a match against Death Sword and Gomess? Yes, obviously! Alright then. But it'll have to be a Trios match. Gomess and Death Sword will be notified and it'll be on them to find a third partner before HyruleMania on the 31st.
Volga is fine with that, but he wants Nicolas to agree to something more. If Gomess and Death Sword can't find a third, the match still happens as a 3v2 Handicap Match. Volga's pretty sure Gomess and Death Sword won't be able to find someone willing to work with them, but he doesn't want them to use that as some kind of excuse. Nicolas reluctantly agrees to that. The paperwork will be drawn up and the match will be made official. Volga nods and leads Gibdo and ReDead away. Nicolas sighs and says, "You're welcome!"
But now Nicolas has to find someone new to be the fifth person in the Death Mountain Championship ladder match. Nicolas sits down at his desk and grabs his desk phone. He presses a speed dial button and waits for the other person to pick up. "Hey, Halibut, it's Nick. I just got visited by Volga, and for whatever crazy reason, he doesn't want to be in the ladder match anymore. … I know! That's so weird, right? But Volga aside, do you have anyone else that could be in the match in his place? … Oh, yes, that's a great idea! Honestly, why didn't we think of him in the first place? Alright, I'll make that call. Talk to you later." Nicolas hangs up on Humpback Hook Halibut and then looks through his notes for another phone number. Who is taking Volga's place in the golden opportunity at HyruleMania?
---
My Thoughts:
Whoa, what a twist! Another grudge match will be part of HyruleMania! Who will Death Sword and Gomess get as their third man, brother? I'm obviously being a little cheeky about it, I of course know everything about what's happening next! This is going to be fun!
Bandwagon Nerds #62 – WandaVision is Here!
The Nerds review the debut of WandaVision, discuss some casting news in the MCU, and break down Netflix's announcement to release one new movie a week for 2021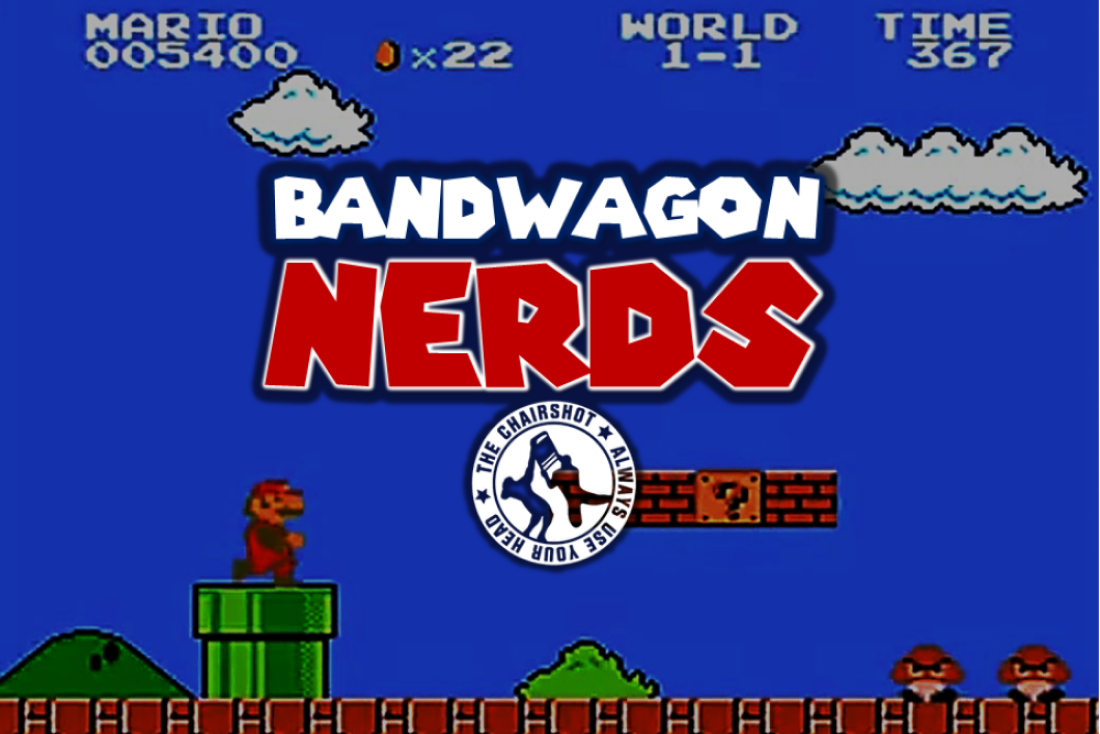 WandaVision debuted this week on Disney Plus and the Nerds are excited and have tons of questions.  Patrick, Dave and PC Tunney try and decipher what is happening with Wanda, find MCU Eater Eggs, and who is pulling all of the strings?  A couple of casting tidbits have the Nerds intrigued although one rumor may not be all it's cracked up to be.  The Ray Fisher/DC story finds another twist.  And the nerds react to Netflix's announcement that they will release one movie a week in 2021.  Finally, the Nerds recognize two icon celebrating birthdays.
@BandwagonNerds
@WrestlngRealist
@AttitudeAgg
@itsReyCash
@PCTunney
@ChairshotMedia
About Bandwagon Nerds
Join Patrick O'Dowd, David Ungar, and a rotating cast of guests as they keep everyone up on all things nerd, and maybe add some new nerds along the way. It's the Bandwagon Nerds Podcast!
About the Chairshot Radio Network
Created in 2017, the Chairshot Radio Network presents you with the best in wrestling and wrestling crossover podcasts, including POD is WAR, Women's Wrestling Talk, The #Miranda Show, Badlands' Wrestling Mount Rushmores, The Outsider's Edge, DWI Podcast, Bandwagon Nerds, the Greg DeMarco Show, 3 Man Weave, Five Rounds, Turnbuckle Talk, Suwama's Station, The Reaction and more! You can find these great shows each week at theChairshot.com and through our distribution partners, including podcasting's most popular platforms.
---
The Chairshot Radio Network
Your home for the hardest hitting podcasts and radio shows!
Listen on your favorite platform!
iTunes  |  iHeart Radio  |  Google Play  |  Spotify
Listen, like, subscribe, and share!
---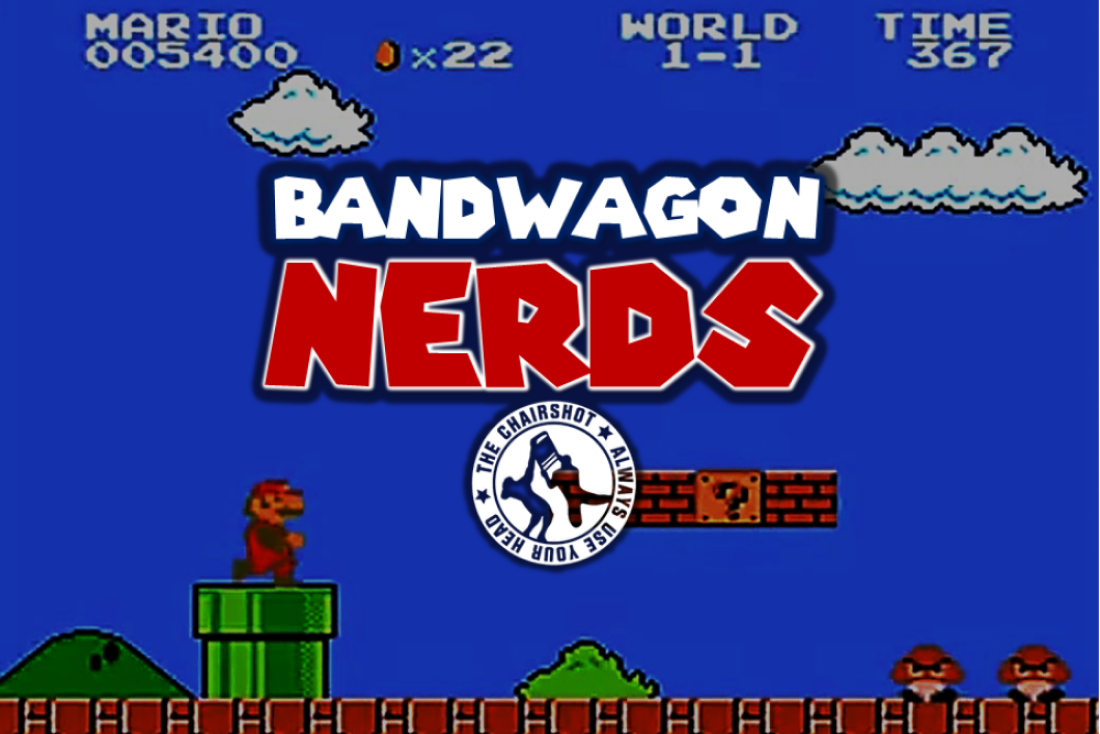 BWN Nerds' Movie Review: Teen Titans Go! To the Movies! (2018)
The Nerds start sliding back in the timeline again as we see them tackle Teen Titans Go! To the Movies! Have we hit a weird timeline where Patrick isn't the German judge? Whaaat?!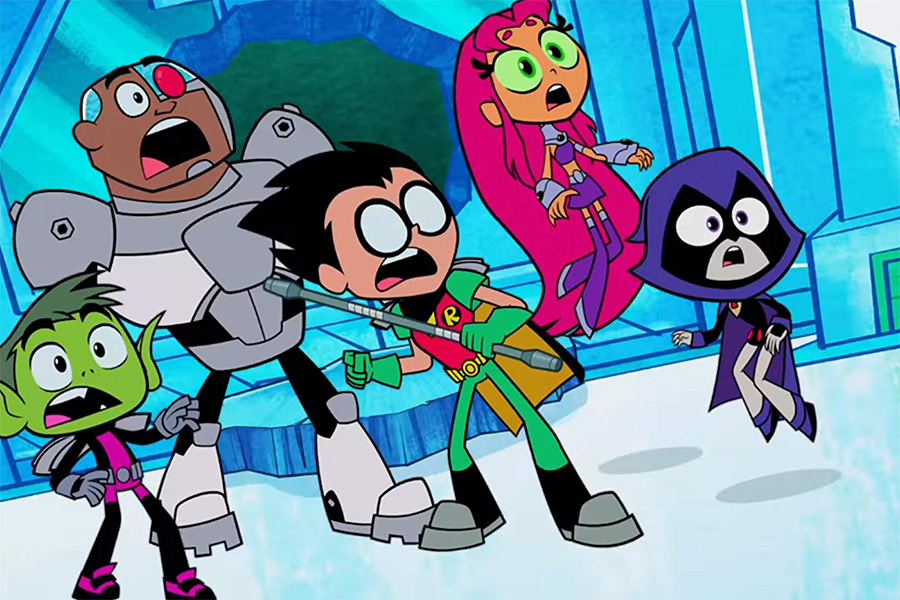 Welcome to this week's edition of the Nerd Review!  Every week the Nerds give you their take on a different classic from the Nerdosphere.  This week Dave and Patrick review DC animated film Teen Titans Go! To the Movies!
The Flick:  Teen Titans Go! To the Movies!
What's it About:  Robin of the Teen Titans desperately wants to star in his very own super hero movie, but no director will cast him.  That is, until one director offers him the chance to achieve his dream.  But at what cost?
Metacritic Score: 69
The Nerds' Take on Teen Titans Go! To the Movies (2018):
Dave Teen Titans Go! To The Movies is so much fun. That is my overriding opinion of this week's installment of the Nerds' Review. It takes a popular corner of the DC Universe and delivers an animated special that is equal parts a comedy and a musical, with just enough of a positive message to make it somewhat of a learning experience, all while never losing the slap stick nature of what makes the Teen Titans Go! franchise so beloved.
Essentially, the movie is mostly about Robin and his quest for achieving a level of stature, in his own mind anyway. Robin no longer wants to be known only as a sidekick and feels the only way to accomplish this is if a movie is made about him and his Teen Titan teammates. Most of the other, more established super-heroes, such as Superman, Batman, Wonder Woman, The Flash, etc., all feel the Teen Titans are nothing more than goofsters, not to be taken seriously and certainly not worthy of having a whole movie made about them. Determined to prove them wrong, Robin sets out on a quest to convince super-hero movie director, Jade Wilson, to make a movie about them. Along the way, he tries a plethora of ideas to accomplish this goal. He first seeks out an arch-nemesis, who ends up being Slade, aka Deathstroke, who is never actually called Deathstroke in the movie but is hilariously referred to as Deadpool. The Titans travel back in time to rewrite super-hero origin stories, but this does not work out so well. After setting things right, a huge showdown with Slade convinces Jade to make the Teen Titans movie after all. But the Titans soon reveal their immaturity and Jade dumps them, but still wants to make the Robin movie. Robin turns his back on his friends all so he can see his movie made, which is the only way he feels he will amount to anything other than a joke. Naturally, Jade is not who she says she is and this creates the conflict that brings us to the concluding moments of the movie.
There is so much about this movie that, as I said earlier, is just fun. True, the humor is quite adolescent at times. Then again, it is supposed to be when one considers the primary audience. After all, fart jokes and pooping in a prop toilet on a movie set are pretty funny for the demographic the movie was designed to reach. But there is more clever humor to be found as well and some of the best parts of the movie are when DC pokes fun at itself, including a great scene between Batman and Superman asking each other what the other's mother's name is and Green Lantern lamenting the disaster that was the Ryan Reynolds led movie. Particularly fantastic are the cameos by none other than Marvel head honcho, Stan Lee (prior to his passing), who knowingly makes a cameo in a DC movie because, hey, he loved cameos. There is also a mention by the Titans of raiding the set of Spider-Man for more food. It is all great stuff as most of us in the know know that the "competition" between DC and Marvel, for decades, has been quite friendly, to say the least.
The voice casting is superb, with the highlights being Will Arnet as Slade, Kristen Bell as Jade Wilson, Nicolas Cage as Superman, and all of the regulars from the Teen Titans Go! Series. Lost amidst all the fun is also a lesson that is being taught about the power of friendship, about team work, and that it is more important how you see yourself than how others around you might perceive you. The musical numbers are good and will put a smile on your face. There are subtle nods here and there to the actual Teen Titans comic, especially the involvement of Deathstroke, who has a, shall we say, complicated relationship with the Teen Titans. In fact, only the most jaded of persons will watch this movie and not come out thoroughly entertained. If you are looking for a very light, and immensely fun, super-hero-based movie, then give Teen Titans Go! To The Movies a try.
Dave's Rating: 3.75/5
Patrick:  Michael Bolton voices a singing white tiger, Stan Lee makes a cameo in a DC movie, and the Teen Titans murder a young Aquaman(temporarily).  This is but a taste of the antics you will get when you check out Teen Titans Go! To the Movies.  A film spinoff of the popular Cartoon Network show, Teen Titans Go! To the Movie is a delightful parody superhero films that both children and adults will enjoy.
The movie begin with the Teen Titans (Robin, Starfire, Beast Boy, Cyborg, and Raven) attempting to gain access to the premiere of the next big budget Batman movie.  During the coming attractions Robin hopes to learn the next major superhero will be about him.  Unfortunately, Robin learns that everyone from Alfred from Batman's utility belt will be in a movie, but he will not.  The other Titans endeavor to help Robin achieve his dream by going with him to Hollywood.  There Robin meets director Jade Wilson who tell Robin he needs more to be a lead in a superhero movie, like a nemesis.  Enter Slade, a supervillain the Titans thwart earlier in the movie as he tries to steal a crystal.  Robin and the gang realize a nemesis like Slade could be just what Robin needs to get the superhero movie lead he has always dreamed of.
The plot of Teen Titan Go! To The Movies is fun enough, but the writing takes the film to a whole ne level.  Aaron Horvath parodies everything under the sun.  Eighties movies? Parodied.  Super Hero Movies?  Parodied. Stan Lee cameos?  Parodied.  And it is all very smartly done.  There is a particularly memorable montage poking fun at tragic origin stories where the Titans travel in time to prevent heroes from ever becoming heroes. The hole montage left me gasping for air.  I don't want to spoil too much, but Superman's baby booty is involved.  There's even a Back to the Future parody within the Superhero origin parody.  It really is cleverly done.  Then there is the veritable who's who of DC cameos.  From the Atom to Swamp Thing all the way to the little known Challengers of the Unknown, the entire DC Universe seems to make an appearance.
The voice cast is anchored by the Teen Titans Go! Cast from the series.  Scott Menville carries the load voicing Robin.  Will Arnett and Kristen Bell provide the other primary voice work as Slade and Jade Wilson.  Both are terrific, but Arnett really steals the show.  The cameos are not limited to the animated appearances, however.  Patton Oswald, Nicholas Cage, Stan Lee, and, as I mentioned in my open, Michael Bolton all lend their voice talents to various characters.
Teen Titan Go! To the Movies really is a fun time.  Adults can enjoy the smart writing laced with some nifty doses of nostalgia.  Kids will love the antics of their favorite small screen heroes on the big screen.  You won't walk away from this one disappointed
Patrick's Rating: 4.63/5.0
Overall Nerds' Rating for Teen Titans Go! To the Movies (2018): 4.19/5.0