Mitchell's Talking Smack Report! (12/5/20)
Talking Smack is gonna be a Riott!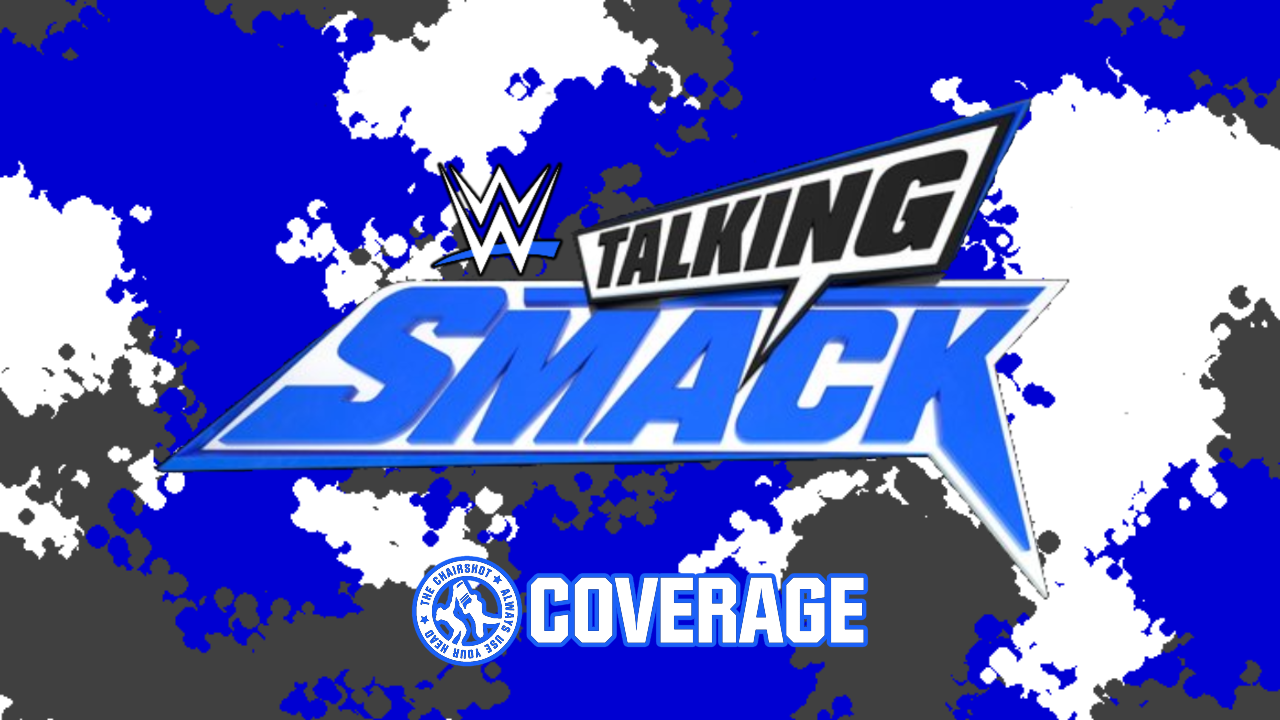 Talking Smack is #UNTOUCHABLE this week!
With SmackDown heating up, the UNTOUCHABLE Carmella, WWE Intercontinental Champion, Sami Zayn, and even the Riott Squad are here to talk some smack!
Kayla Braxton welcomes us back to the show!
With TLC just a couple weeks ago, and so much that happened on Friday, there's a lot to talk about! And of course, Kayla is with the Special Counsel to the "Reigns-ing, Defending, Undisputed-" Heyman cuts her off there, and she asks what's wrong this time. Teach her your ways. She didn't do anything wrong. He just wants to apologize for what happened on SmackDown with her in the ring with Roman Reigns. It was wrong to put her in a situation she shouldn't have as a journalist. She is there to do a job, and she was smack dab, no pun intended, in the middle of a very tense and volatile situation. Heyman apologizes on behalf of Roman for the actions of Kevin Owens.
Kevin is the one who put her in that situation, and it was the most unprofessional act Heyman has seen on SmackDown in a long, long time. That is why Kevin should never be our Universal Heavyweight Champion. Obviously Mama Owens did not raise a gentleman. Roman Reigns, the Tribal Chief, Head of the Table, #TheBestoftheBest, our Universal Champion, is a gentleman. They always talk about his father, Sika, but Roman's mother raised him to be a gentleman. Mama Owens clearly raised Kevin to be a "sexist and a savage." So Heyman apologizes to Kayla for that humiliating moment. Roman apologizes to her, and Heyman assures her that as long as Roman is Tribal Chief, a moment like that will never happen again.
Well, Kayla isn't sure what to say to that… How about, "Thank you, Mr. Heyman, that was a lovely apology. Your mother must've raised you to be a gentleman, too." And then they'd shake hands and they'd go on to business. Well then thanks for advocating- Nope. He doesn't advocate. He counsels. Well okay then. This is already off the rails, so things will just get worse before they get better, so we go with the first-ever, two-time Ms. Money in the Bank!
Carmella joins Talking Smack!
But she's untouchable, so no handshakes. Heyman apologizes. He's doing that a lot. She isn't apologizing. But she wants Kayla to remember there are more things. She was a WWE 24/7 Champion, a WrestleMania Battle Royal winner, and all sorts of champions. Kayla apologizes for that. There was a lot of back and forth going on. Well that sounds like her problem. But Kayla brings up how Carmella being a former SmackDown Women's Champion, she is getting another shot at the title at TLC against Sasha Banks. Congratulations on that, how does it feel after just returning? Is Kayla surprised? This is Carmella, the untouchable, the fabulous. She took some time off but she's right where she was meant to be.
Kayla knows Heyman's been busy with the Roman, Jey, Kevin issue, but what is his opinion of the heated back and forth between Sasha and Carmella? Kayla quotes Mella by saying she joined the WWE on a whim and it all came to her so easily. Mella will finish that off. "Poor Sasha. Imagine what it's like to have one goal your entire life. Her only goal in life was to get to the WWE." But Mella was a cheerleader in the NFL and the NBA, traveling the world! Then she just decided to try the WWE, and is better than Sasha. Mella feels sorry for Sasha. It must be sad. And can someone get Heyman a napkin? He's drooling. Kayla notes this is of course because Carmella calls herself the "eye candy, every man's desire."
But Kayla still wants Heyman's opinion on the statements Carmella made doing this just because as opposed to someone like Roman who joined the family tradition. Heyman looks at things differently. What he is blown away by is Carmella's passion, how she feels for the champion because of how much better she is than the champion and how easier it will be for her than it is for the champion. And that it IS unfair that there is a line of WWE superstars that don't equal in talent to her. She has compassion for those people! "Ladies and gentlemen, this show started off with an apology, and should continue with an apology." Kayla should apologize to Carmella for not realizing how wonderful and compassionate she is.
Mella says she herself is so amazing. Sasha says Asuka is one of the best ever, but Mella beat Asuka twice. Mella beat Charlotte, and Sasha's never done that! Mella's one reign is longer than all of Sasha's put together! And Mella does feel sorry for Sasha. Kayla isn't sure this is genuine. But Kayla does know Mella is a formidable competitor, talented and beautiful. Headed into TLC, if she comes out the new champion, how will her new reign be better and different than her first? Mella says she was the most entertaining, fabulous and amazing SmackDown Women's Champion ever! Name someone who was more entertaining. You can't, because no one is better than her. She is the E in WWE. Got that, toots?
Okay, before she goes, Kayla asks Mella that she does have respect for Sasha, right? Of course! Sasha is a trailblazer. She's one of the Four Horsewomen, it's one of the things people keep going on and on about. Mella will not take anything away from Sasha. Sasha put in the effort. But Mella is just better. Kayla says Sasha is a future Hall of Famer, Mella says she herself is one, too. Then how is she going to handle the Boss. She just will. Then thank you for your time and good luck at TLC. Mella says thanks but she doesn't need it. Heyman lets out a sigh of relief and is happy Mella finally left. But Kayla is happy to have the next guests to bring some energy and excitement to the show!
The Riott Squad joins Talking Smack!
Liv Morgan and Ruby Riott are happy to be here and Heyman feels like he's at a rave. Kayla wants to point out how great the Squad always looks with their coordinated attire, and wants to start coordinating with them. That'd be great! Heyman should, too! Like power suits. Maybe just color coordinate. Heyman can use a necklace or tie. Same fabrics is the main thing.
Kayla wants to talk with Liv about how proud we all are for #LivForever to be on the WWE Network to great response. Liv almost has this speechless moment. It's so great to have and experience something like this, with the support that she has. It's one thing to have people comment on your work, but to comment on your life is so different. It's overwhelming but great and Liv is grateful.
Kayla knows there was the frenemy moment with Ruby, but this is the real deal. What is it to be with your best friend? It's amazing! That documentary finally shows the world what Ruby's seen in Liv all along. The journey she was on and is still on. The documentary didn't come to a climax, if you will, because there's still so much more. The Squad still has so much more to give, and that means being WWE Women's Tag Team Champions. It's about time! You deserve it! Wait, Billie Kay walks in? She says hey, squeezes in between Liv and Ruby, and tells "Mr. Riott Squads. Ms. Riott Squads?" Anyway, head shot, and resume. Ah, yes. Billie could offer guidance as a former Women's Tag Team Champion.
Yes, that's true, it's right there. But is Liv thinking what Ruby is thinking? Pretty sure. How about they see her next week. In the ring. With a partner of her choosing. If she can find one. To give them guidance, she needs to show them what the resume looks like in action. Well, Billie is juggling other opportunities. She is in high demand right now. Well if she could squeeze them into her schedule, that'd be nice. "You gotta be joking me!" Billie is not happy and she leaves. Nice to see you, Billie! Bye! Ruby and Liv are ready for that match. That voice makes Ruby twitch.
Kayla says the Squad is such a joy, and congratulates them on everything they've done so far. She is on their team as far as getting those titles. Liv and Ruby thank Kayla for that and head out. Heyman says the favorite part about them is that they're in synch. But without much fanfare, the WWE Intercontinental Championship is here!
Sami Zayn joins Talking Smack!
Sami says Kayla's game is slacking because she leans on Heyman now. Is the title in the shot? A little dirty but oh well. Sami and Heyman shake hands but Sami's hand is not 100%. Blame Big E for this. And no apology! Kayla gives a sarcastic "Aw" and Sami says a decent person would apologize. Heyman is world class decent. If Heyman is saying he would apologize, does that not say something about Big E's personality that he doesn't apologize for bruising Sami's hand? Heyman carefully shakes Sami's hand and apologizes on behalf of Big E and SmackDown.
Sami is important to the brand as a "champion of the people." People around the world look to Sami to represent them, lift their heads and their spirits and say "Yes You Can." This is on Big E! Be ashamed, Big E! Well maybe we'll hear from Big E later. Normally Sami and Kayla go back and forth, but Kayla wants to focus on the positive. Like his title reign! Yes, but the title as a whole, and the man who represented it, and what that special Six Man Tag tonight- Er, last night. AMATEUR HOUR! They need Sami back! But go ahead, Kayla. Yes, that was special, because it honored Pat Patterson. Pat meant so much to so many, especially Sami. Sami apologizes for being snippy, he appreciates this moment.
Heyman surely knows this, Patterson would sing Sami's praises in the most humbly way because of how genuinely he believed in Sami, at a time when Sami was still making his name in NXT. Patterson was the first to really, really push for Sami, all the way to Vince himself. That was just professionally. Personally, there is so much more to say about the "love of life" Patterson had. Patterson knew how to live. Patterson was a snow bird, south for the winter. They'd talk about food and cities and so much. Sami and Patterson had so much in common, and Sami admired that love of life. Patterson knew how to live.
And Patterson being the first ever Intercontinental Champion, Sami having the title now is an even greater moment. Seeing the original belt on display was wonderful, too, and Sami is proud to represent this title and Patterson's memory at this time. Kayla knows Sami will continue to defend, retain and be the UNDISPUTED Intercontinental Champion. No matter how he does it, it will be a lengthy reign for sure. What is that supposed to mean? Heyman says he doesn't know, he barely pays attention to her. But Heyman apologizes that this is what Sami had to deal with.
---
My Thoughts:
This was a pretty good episode. Heyman apologizing for the wrong things was a great part of his character in the overall story of Roman Reigns becoming Tribal Chief. Mella is doing very well being very snooty. This is an interesting angle to come at Sasha VS Mella from, but I do think it is working. There's a chance the women's title match gets a stipulation but it might not with only so much build and heat going into this. A Ladder match would be best, to reference how Mella is the first Ms. MITB winner. Riott Squad had a good segment to plug Liv Forever, and Billie joining in was an interesting move. I feel like the only woman Billie could team with right now is Tamina, who isn't doing anything right now. And then Sami had a good segment to honor Pat Patterson, while still getting his little jabs in at Kayla. Good character work while still giving us shoot comments about a truly great man.
Mitchell's Raw Talk Report! (3/1/21)
Who wants to Talk With Elias?!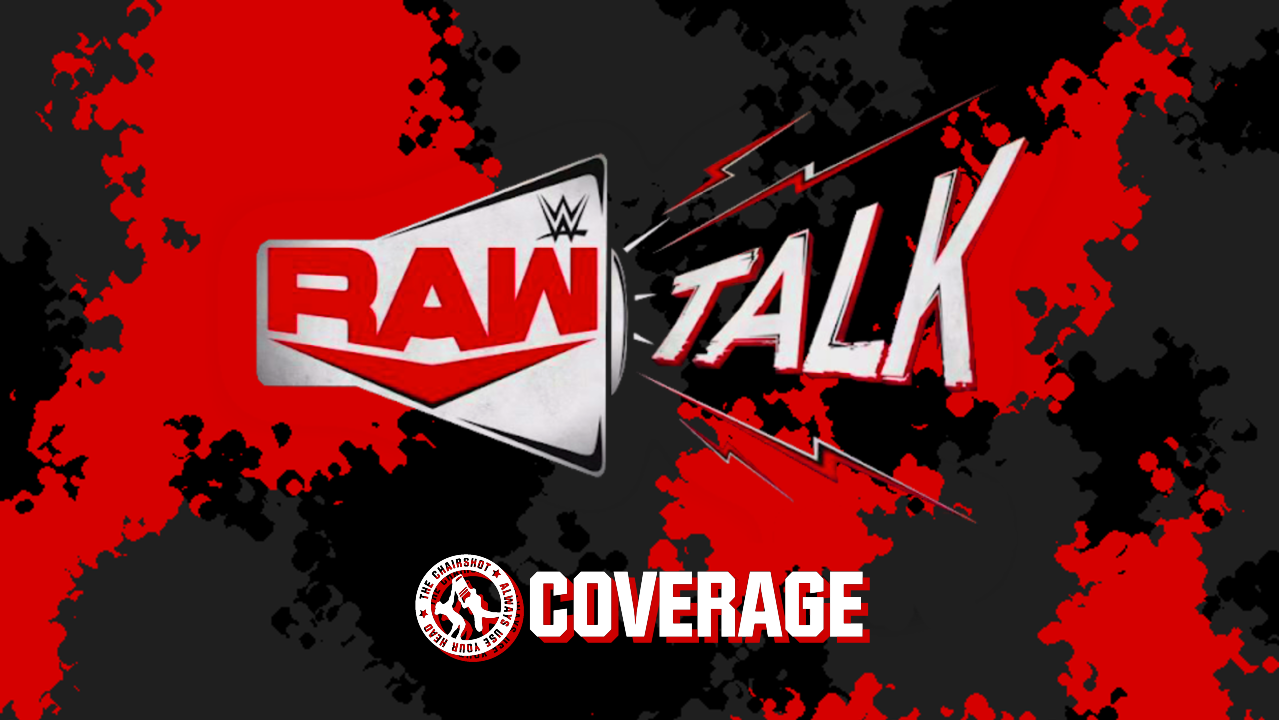 Ladies and gentlemen: Raw Talk.
After a wild Monday Night Raw, things are only speeding up towards Fastlane! What will Drew McIntyre have to say about his triumphant return?
Charly- Wait, Kayla Braxton welcomes us back!
Charly Caruso has taken time off this week but Talking Smack's usual hostess is here! And she'll leave it up to the WWE Universe to figure out a good nickname for her and R-Truth. Truth tries to figure out some for himself, though. Kay-Truth? R-Braxton? Maybe their names just don't go together. But either way, Kayla is happy to be here with Truth and wants to talk the highlight of Monday Night Raw: The NEW WWE World Champion a long time coming, it is Bobby Lashley! Truth was a lumberjack and he was lost in the moment. There has been tension between Truth and Lashley but Truth was definitely proud of Lashley in that moment.
Truth confirms, because Lashley has clawed and scratched and finally got his due. Of course Truth got lost in the moment. Lashley did what he had to do and got it done! Miz kept us wondering all night, faking this and that, not that anyone bought it. But Miz tried to okie-doke, only to get got. Then Kayla wants to talk about that moment with Randy Orton and Alexa Bliss' strange message. Orton choked and had more black gunk coming out of his mouth! Alexa is being creepy. Truth is creeped out, yes. Truth knows Alexa is weirder than him, that is some left field, over the fence, in the street stuff. Just look at it! What was it Orton spitting up!? And how often is Orton "shook" like that? Truth's also known Orton a long time, and Orton doesn't get shook, but he was here.
But moving on, their first guests are a duo that had mixed luck tonight on their way to a title defense, it's the WWE Women's Tag Team Champions!
Nia Jax & Shayna Baszler join Raw Talk!
Truth is happy but the champs aren't. And Shayna doesn't even know who Kayla is! Nia asks if Kayla even goes here. Truth says they should be nice. They've been on The Bump, they know who she is! They'll even be on The Bump again. Not by choice. Kayla says Nia should be in a good mood, she won tonight! Truth says that's a compliment! But Kayla admits Shayna lost. But that all aside, they have their title defense on NXT against Raquel Gonzalez & Dakota Kai! The momentum must make Nia confident but Shayna might have doubt. Shayna asks if Kayla remembers the TWO YEAR reign Shayna had! Or what she did to Dakota! But a different day, a different Dakota. Not really!
Kayla admits Shayna's one of the best in NXT, her name is synonymous with the brand. Does that make this match even more important? Is there any concerns? Nia says this isn't comedy hour. Kayla is more the guest than they are! Nia doesn't even really know her. But are they excited to dominate and wreck shop? Yes! They're going to stomp respect into two girls who don't have any! Nia and Shayna are the top of this division! Not just as tag champions, but they're the TOP champions! They've spent enough time showing everyone, even on SmackDown, so they'll do it again to the "NXT Universe." Being dominant in NXT is like being Freshman JV. They're VARSITY!
Kayla hopes so because they're going to be embarrassed if things get turned around on them. Nia asks if they can get a replacement for the replacement host. Shayna feels like this must be Kayla's "tryout." And she's failing! Truth is saying they need to show respect! Kayla is just pointing out that they went 50-50 on Raw tonight. Nia says the ones that should be respected are THEM, because THEY are the champions! Where is Truth's title, huh!? Mr. Bugs Bunny has it! Shayna says there are 40 days left before they are the longest reigning Women's Tag Champions ever! Did Kayla do the research to get her job here?
Kayla says that yes, they are the best champions of this division, but they might not be come WrestleMania. There is another title they're both after and that is Asuka's Raw Women's Championship. Oh the same Asuka Shayna kicked to the curb? These two and Charlotte want a shot at the Raw Women's Championship. So between these two, who deserves that opportunity more? Don't try to drive a wedge in! Truth says Kayla's not doing anything. Nia tells Truth to shut up! If anyone is getting the shot, it's Nia. Shayna gets upset but Nia says Nia is on a streak. Shayna says she's been doing so much more for the team! She's why they have the titles! Nia is letting Kayla win here!
Truth says these two are making good points as pointiologists. That's not a real word! Kayla says it is, Truth says it's just obscure. Fist bump! Seriously? Shayna asks why they keep being forced to do this. Kayla wishes Nia and Shayna luck for NXT. Shayna and Nia don't like Truth no more. They leave, but Truth says it was time for them to go anyway! So disrespectful. Truth will cheer Dakota & Raquel on now. But now, it's time to #DriftAway!
Elias & Jaxson Ryker join Raw Talk!
Elias is happy that his chair isn't sinking on him this time. Ryker is happy to have a chair at all this time. Truth wants an autograph because he follows Elias. Truth bought the album, too! From a friend, though. But Universal Truth is legit, because it's about Truth! Well, sure it is. Hidden lyrics, maybe. Kayla wants to bring up the "outlandish" proposal from Elias to Bad Bunny for a musical collaboration. What's so outlandish about it? Universal Truth was at the top of the charts on iTunes! But Bad Bunny is multi-platinum. So is she saying Bunny is above Elias? No, the numbers are! Universal Truth is up there, but Bunny is way, WAY up there! And the fact Truth is willing to say that even though Bunny still has the 24/7 Championship, that's some truth. Wait, does that ruin Kayla's argument?
Elias says he'll get Truth his autograph real quick. Truth asks which is Elias' favorite song on the album. Elias' favorite song of his own album? Yes. Well it has to be Amen, which is now his entrance song. Ryker's favorite is Changes, because that's what Elias is about. Elias tried to offer something to Bugs- No, wait, Bad Bunny. Sorry. But Elias says a real music star in the WWE, and then Bad Bunny comes in and shoves Elias aside! Elisa is a generous man, but Bunny goes and rejects "the offer of a lifetime." Wouldn't Truth take that offer? Elias says he would. But Priest is speaking for Bunny, there's the match, it's all aggravating for Elias.
Kayla says Elias and Ryker were trying to cheat. Ryker wasn't cheating, he was just keeping Priest from using the ropebreak for too long. Anything else is coincidence. But while Ryker admires and is inspired by Elias, why is he inspired? Elias gives Ryker a different way of seeing life! It just speaks to something. it electrifies Ryker and shows that there are better things in this world. IS there a better way to say that? The Universal Truth touches souls. Truth says he wanted a carrot after for some reason. Carrots are good, though. And Kayla admits Elias is a good musician.
But what is the ultimate goal? Change more lives with more music! Elias has Ryker now, they are unstoppable with their track record. They run track? Sometimes. But Bad Bunny saw Elias beat up Priest, was probably impressed, and if he still wants to take Elias up on the offer, Elias is fine with that. Bunny has Truth's title, but Elias will take that, too, if he has to. Kayla keeps Truth calm from hearing that. And on that note, no pun intended, nice to see them. Elias and Ryker head out, and now the final guest of the night is here! It's the Scottish Warrior!
Drew McIntyre joins Raw Talk!
Truth is pumped to see McIntyre but was hoping to see the sword. Kayla says she's interviewed McIntyre many times, and it pains her to say that for the first time in awhile, he's not champion. Is it weird to not hear that title in front of his name? Yes, and while it might be odd for him, a man who wears only a kilt and no shirt most of the time, he feels naked without the world title. Note to cameramen, don't shoot below the waist. There's some skin showing. But being without the title is weird. McIntyre spent a year as champion. He was hoping to return to WrestleMania as champion, Miz and Lashley messed that up, but McIntyre vows to make is his way back.
Kayla brings up tonight's match with Sheamus, but also the fact Lashley is the NEW world champion. McIntyre says he would've bet on Lashley, of course. Lashley has worked hard, is an animal in the gym and in the ring. They've faced off, so McIntyre knows Lashley has earned this moment. And now, the match of Lashley VS McIntyre is going to be big for Raw, especially if it's at WrestleMania. It is a lot of pressure to be a champion. Miz must've felt it every night this week. You surround yourself with friends, those friends might get jealous and want what you want. Sheamus did it to McIntyre, the Hurt Business might do it to Lashley. Consider that free advice.
Kayla wants Truth to see if he has any advice for McIntyre. Truth had a title that is very near and dear and he doesn't hold it right now. McIntyre had the WWE World Championship in the same regard. What can McIntyre do to get through these times without it? "It's your baby, man. You gotta remember the good times, but you also got to get your baby back." McIntyre knows that. Having the baby by your heart is what you want. But Truth getting the title from Bugsy means getting past Priest. McIntyre needs to get past Lashley. But McIntyre is a fighter! Look what he and Shamus did tonight!
McIntyre admits, they beat the hell out of each other. He has a bruise, it looks like the Scottish flag! McIntyre knows he went to war with Sheamus, but that is what this is about! You go to war, put it all on the line, and the best man wins. McIntyre was the better tonight, but he knows this is how Lashley fights. Maybe Sheamus will let his grudge go. They hadn't faced each other in a significant singles match since FCW. It didn't have to go this way but it did. Sheamus turned on McIntyre but the match was awesome and hopefully the fans loved it. Now it's on to Lashley. Maybe we'll again call McIntyre the WWE Champion.
Kayla wishes him all the luck. McIntyre says things just got real interesting on the Road to WrestleMania! McIntyre heads out, Kayla thanks Truth for letting her cohost, and it's onward to Fastlane! See you again next week!
---
My Thoughts:
A pretty good episode here, with the surprise substitute of Kayla adding just a little different touch to the show. Shayna and Nia being hard on her for being the substitute was a good touch, and Kayla trying to bring up their 50-50 math was good stuff. The Raw Women's Championship story will definitely bring back that dysfunction from when Nia and Shayna first started teaming together, and though it surely won't cost them the titles on NXT, it could be what costs them against Naomi and Lana. Elias and Ryker had a good segment, though only so much was really said. McIntyre had a good segment, and it does seem he's moving on from Sheamus to go right at Lashley, but I'm thinking someone steps up to get the title shot instead.
News From Cook's Corner 3.1.21: No Big Show
Steve Cook brings the birthday shout outs and a nice variety of different wrestling topics! Check it out!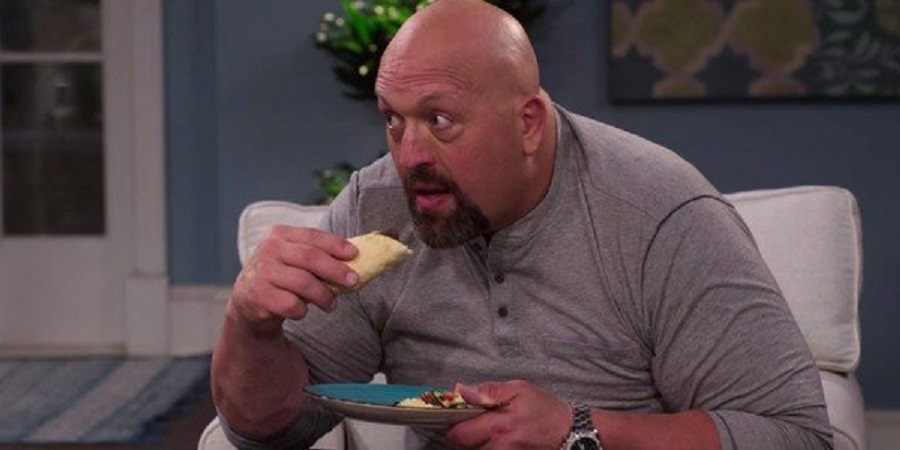 Hi, hello & welcome to News From Cook's Corner! My name is Steve Cook, and I'm somewhat decent at remembering birthdays of people close to me thanks to social media notifications, but ages are another matter. A day ago, I would have wished Larry Csonka a happy 67th birthday. Not that he would have been 67 years old, it's just a gimmick I do with people that are older than me. Assign them an age much older than they actually are. Greg DeMarco has been on the receiving end of this before.
It's good times, loved by all. (Actually, Larry hated it and I'm pretty sure Greg does too.)
With the way things have been in the world over the past year, there's a good chance that if you're reading this, you've lost somebody you cared about over the past year. Wrestling has seen a nearly non-stop parade of death, including the loss of the man who played Jocephus & The Question Mark last week. His passing touched a number of his brothers & sisters in the wrestling business, who posted about how great he was as a person.
All we can do is hang together and help each other through our periods of grief. We all go through it, and it's definitely been way too much of a thing over the past year.
You can still donate to help out Larry's family!
It's tempting to wonder what Larry would think about the things going on now. I won't pretend to know how he'd react to most of 2021, but I can safely assume that he would be excited as I am about Tully Blanchard having a match on television this week, and also wondering why a bigger deal isn't being made of it. He probably would have written the best column about Tully Blanchard since 1999.
The best way I can think of to celebrate Larry's birthday? Ramble through some wrestling news a day after it! Makes sense, right?
AEW Signs Paul Wight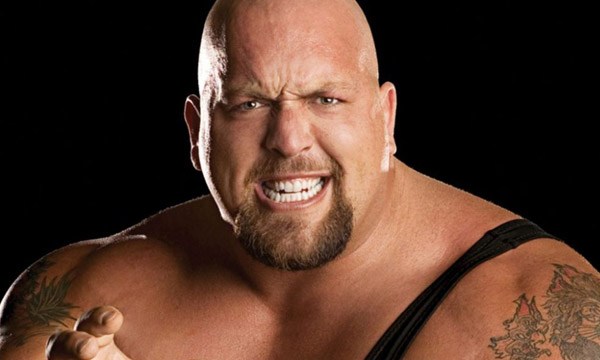 This one came as quite the surprise when it broke on Wednesday. Paul Wight, the wrestler formerly known as The Big Show (or The Giant if you're more of a WCW fan), has decided to take his wrestling and announcing talents to All Elite Wrestling. Wight had worked for WWE for most of the past twenty-two years, with the exception of February 2007-08. He hadn't done much with the company over the past several years, appearing for brief periods of time in the ring. WWE did help produce The Big Show Show, a sitcom that lasted one season on Netflix.
It seems like this comes down to Wight wanting to do more, and WWE not really having anything for him to do. Since his sitcom was ended, he only made a handful of appearances on WWE television, with his last appearance consisting of Randy Orton berating him for not being able to wrestle anymore. Wight will apparently be doing some wrestling in AEW, which will be interesting on a number of levels since there isn't a bevy of talent there that's anywhere near his size. I mean, there is Shaq, and that's been a dream match for some for years, but there's no telling whether or not Shaq will be back after his tag match this week. He'll also be announcing alongside Tony Schiavone on AEW's new YouTube show titled AEW Dark: Elevation.
AEW has made it a priority to keep increasing their online presence, as we saw on Sunday night when they aired some of their Women's Championship Eliminator matches on Bleacher Report's website. Including Riho vs. Thunder Rosa, which made some pretty angry when it was announced as they would have preferred to see the match on Dynamite. While I get that they need matches like that to draw eyeballs to new platforms, it will raise some eyebrows from those that see things like this as demotions. They aren't meant as demotions, as having Wight on this new show further indicates.
I don't see this changing the momentum of the wrestling wars, but I think its nice for older talent to have viable options other than a WWE Legends contract.
WWE: Still Big In India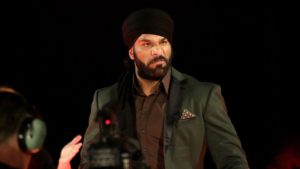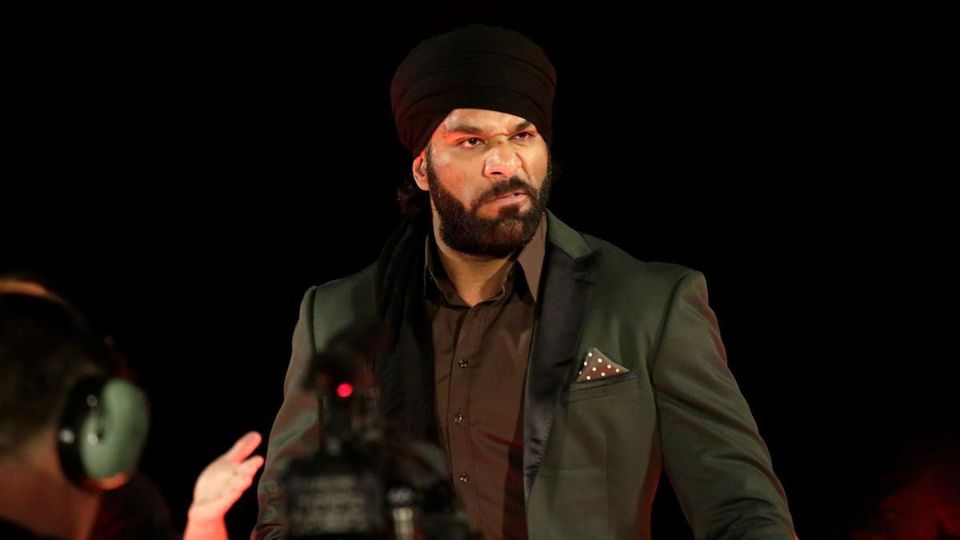 People like to make a big deal of how many viewers these wrestling shows have. One thing we often forget: Americans aren't the only people that watch television! Sure, on average we probably watch more programming via various devices than anybody else. However, there's a great big world out there of people watching wrestling that we often don't keep track of!
Fortunately, we have people like Lucha Libre Online to keep track of places like India for us. Here's what they told us!
4 million people watch Raw every week, while 3 million watch SmackDown and 1 million watch NXT. Which makes me wonder if Raw viewers are forced to choose between SmackDown & NXT. Are they in the same time slot?
People are making a big deal about how this means more people in India are watching WWE than in the US. I mean…India has a few more people, right? I'm guessing their share of the overall audience is lower than it is here.
All I know for sure is that all this proves that India doesn't need Jinder Mahal pushed on top to remain interested in WWE.
NWA Pulls Videos From YouTube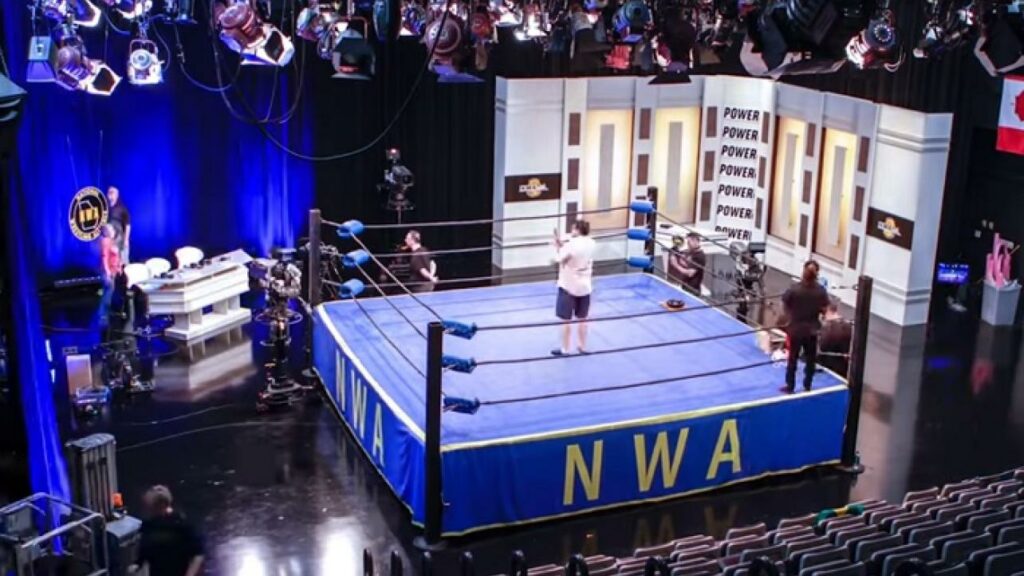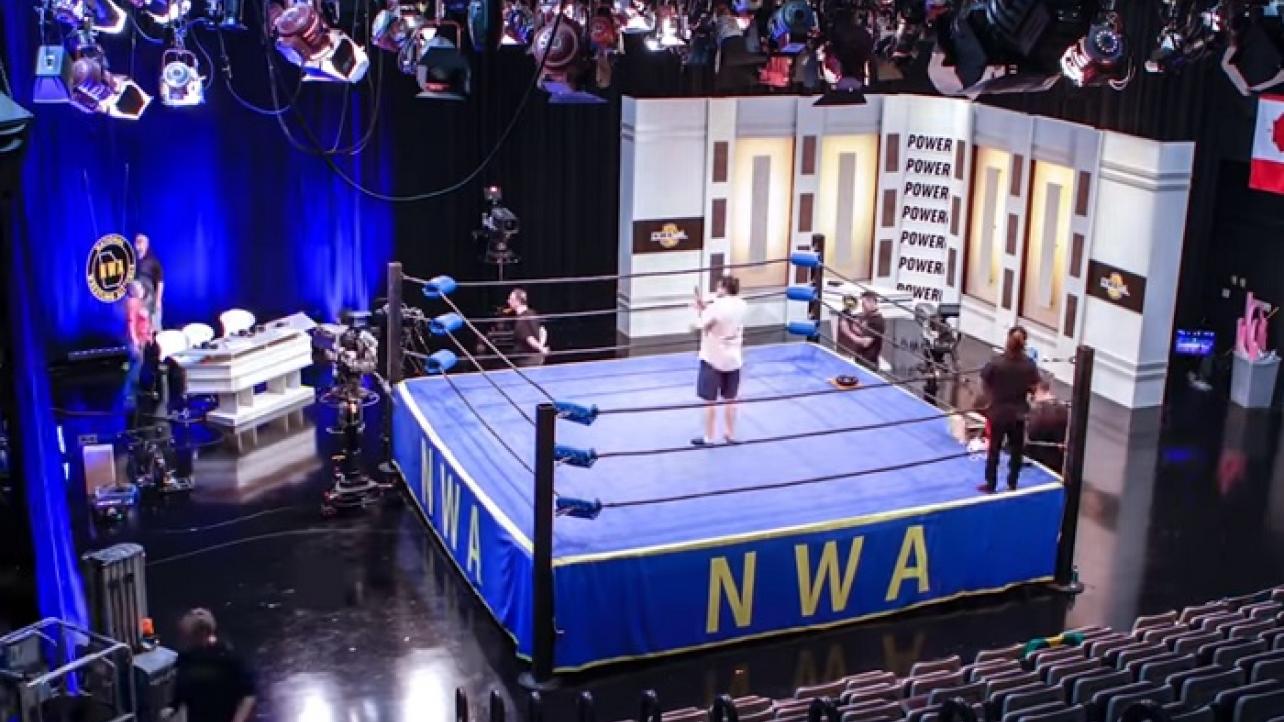 I have to admit that I was concerned when WrestlingInc & other websites drew my attention to the fact that the NWA had pulled their videos from YouTube. Not really the best timing on that either, as I'm sure there were fans of Jocephus & Question Mark looking for something to watch after his tragic death last week. It's easy to see why people thought the worst.
As we know, the NWA has virtually ceased production since the pandemic started. A good amount of their wrestling talent has moved on to other opportunities. If David Lagana has been replaced behind the scenes, we haven't heard who it is. Heck, the women's division has pretty much become part of AEW. We've been waiting to hear some kind of NWA news for awhile now, either good or bad.
We've finally got something new coming from the NWA. Dave Meltzer reported that they'll be holding TV tapings from March 21-24. No word on where the tapings will be taking place, if fans will be allowed, or who will be involved. As we've noticed, a good number of NWA wrestlers have moved on to other places. Hopefully the NWA will be able to fill those slots with new, compelling characters that can give fans the same level of enjoyment they got out of Powerrr.
I'm always in favor of more wrestling produced for the people.
Marty Scrull Returns to New Japan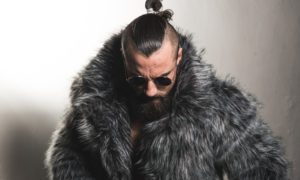 Our friends at Fightful got the inside scoop from the NJPW Strong tapings back in January and found out that Marty Scrull appeared on the show. He did an angle with Rocky Romero that will presumably air at some point. Scrull has not been seen or heard from in any major way since parting ways with Ring of Honor.
I remember reading before that New Japan might be the most likely landing spot for Scrull, since apparently sleeping or doing other things with underage females is less frowned upon over there. And there is a bit of a difference between having someone work for you as a wrestler or in a management position. Scrull was management in ROH, and keeping him around would have been unneeded publicity.
That's what all of these Speaking Out defendants are going to be dealing with in their attempts to return to pro wrestling. The ones that haven't yet will try eventually, it's just a matter of timing and business. Companies will bring in these people if they find them valuable. New Japan finds value in Marty Scrull, who has enough friends there to help him out.
The question, as I've stated before, is if fans feel strongly enough about Scrull and his failings to hold it against the people that employ him. If they do, and they don't watch NJPW Strong, Scrull won't be around for too long. If fans don't care, then promotions don't need to, and Scrull will be twirling his umbrella back into the wrestling world.
As for my opinion? I'm really the wrong person to ask, as Marty Scrull wasn't a draw for me before all his business came out. I'm not inclined to watch his stuff, but I already wasn't. What matters is how the people that did fawn over Scrull in the past take to him now.
Klein vs. ROH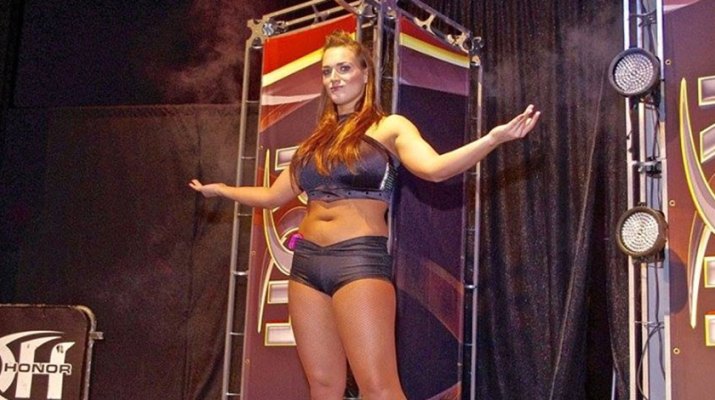 Its been a minute or two since we've talked much about the former Women of Honor Champion. It wasn't too long before the pandemic when all of this drama went public with Kelly's allegations about her treatment in Ring of Honor, Kelly getting divorced after her former husband (BJ Whitmer) accused her of being unfaithful with the man assisting her in making allegations (Joey Mercury), and ROH eventually stripping her of their championship and not renewing her contract.
Things died down on this front over the past year, largely due to the global pandemic thing. Klein isn't going away though, as she filed a lawsuit against Ring of Honor & Sinclair Broadcasting, naming Greg Gilliland, Delirious & Jay Lethal as defendants. Klein's issues with ROH came to a head when she suffered a concussion during a match and there was no protocol or staff on hand to address her problem. There were other issues, including pay, which apparently ROH's female roster members get considerably less of than the males.
ROH has never really had much interest in pushing women's wrestling. That's just a fact. The Women of Honor re-boot in 2018 seemed to be a step in that direction, but the company quickly lost interest in featuring the competitors. Since the debut of the ROH bubble, the only woman regularly appearing on television has been the studio host, Quinn McKay. McKay has an angle going with Mandy Leon & Angelina Love, but that hasn't been touched on at all on television and has been confined to an Internet show where they did one confrontation and that was it. Leon & Love appear in the opening video, but that's the only place they've appeared on television in months. Vita Von Starr appears with The Righteous on occasion & Maria Kanellis-Bennett recently made her on-screen return to commentate on a match.
So, no, it doesn't surprise me that ROH had/has no interest in paying women equally to men.
There's a lot going on within the lawsuit, including harassment claims directed towards Lethal. The main thing to keep an eye on here for wrestling purposes? Klein is claiming that she was an employee, not an independent contractor, and the State of Maryland has a strong policy to ensure that workers are not misclassified. So we're saying there's a chance this issue might actually be addressed in a court of law after how many years. Stay tuned.
That's all we have time for this week! Thanks for reading, and keep your stick on the ice.