NOAH WEEKLY NEWSLETTER VOL.114 ~ 20TH DECEMBER 2020
With NOAH's final official show of 2020, Hisame breaks down what we're looking at going into 2021. As well as a finalized card for the KONGO produced Diamond 3 show!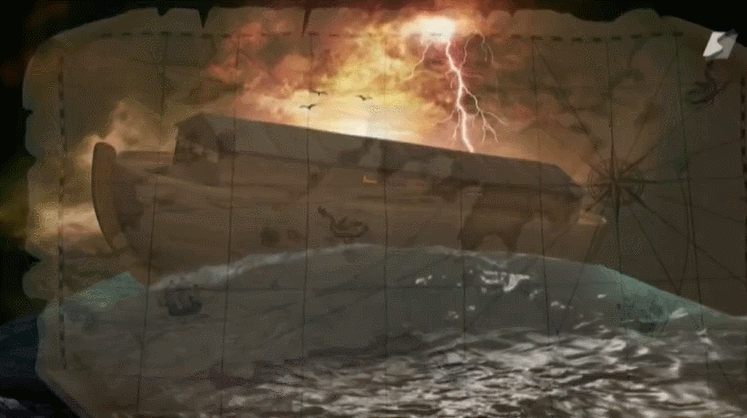 With NOAH's final official show of 2020, Hisame breaks down what we're looking at going into 2021. As well as a finalized card for the KONGO produced Diamond 3 show!
NEWS
Two title defenses, no challenges at NOAH's last show of 2020
Both The Sugiura Army (defending the GHC Heavyweight Tag against Kaito Kiyomiya and Yoshiki Inamura) and Daisuke Harada (defending the GHC Junior Heavyweight against Tadasuke), where successful in their matches. No challengers have come forward for the belts yet, and although this is a rare happening, we could see this at the final two produce shows of the year, but I think NOAH will wait until they start up again properly in January 2021. However, a kind of challenge has been made for the GHC Heavyweight tag by STINGER (Yoshinari Ogawa and HAYATA), with Ogawa saying that they are interested in challenging for it, Sugiura however can't see any value in beating juniors as it would be just an easy victory for the heavyweights and if they want their belts, well, they will put their homemade "Saku and Sugi" ones on the line (Sugi seems to have forgotten they will be auctioned off at their produce)
In his post match promo about Tadasuke, Harada was actually complimentary and left the whole (RATELS) squabble over numbers out of it. He said that Tadasuke showed spirit, and if he kept it up then he would be challenging again for belts. Tadasuke said that he accepted he was number four, but in Baseball, that was often the number of someone who smashed the ball, and that was a good thing to be and he would reverse everything into a grand slam. Tadasuke also made a comment which is not likely to sit well with either Haoh or Nioh (who are having trouble thanks to Kenoh's stirring), that he was the "Ace of Kongoh".

NOSAWA declares war on STINGER
In some very not NOAH like booking, NOSAWA Rongai not only intruded into the match between STINGER (Yoshinari Ogawa & HAYATA) vs Momo No Seishun (Atsushi Kotoge and Junta Miyawaki), and cost them another match and a loss to Miyawaki, but he also got involved in Kotaro Suzuki vs Yuya Susumu, although it was Yoshinari Ogawa who stormed the ring to attack Kotaro Suzuki, and got the match thrown out. Then brawls occurred between the two teams, which ended when Kotaro announced a three on three, which then lasted only a few minutes as Yoshinari Ogawa threw the ref out of the ring. After Ogawa and Kotaro kept attacking each other, in the lull of the fighting, NOSAWA announced he was going to war with STINGER. Then more fights broke out, and for the second time in the evening, the brawl went to the back.
The problem with this storyline to fans is that NOAH have tried in the past to have match invasion angles, and it has never worked. It was tiresome with Suzuki Gun, people were sick of it with the short lived and mercifully now mostly forgotten "Hooligans", and fans were by now bored of it today. Invasions do happen, but they are rare; for example Kongoh intruding in the Sugiura Army "Who is the toughest" match. NOAH booking is run along Baba lines, you would never ever see anything like this in a title match, and Kotaro, a NOAH  born who was raised at (and by) Misawa's elbow, understood that there were better ways to wind Ogawa up than storming into matches. Anyway, Ogawa has accepted NOSAWA'S flinging down of the gauntlet and the war between the two teams will start in the 2021.
Trouble at the Kongoh produce, Kenoh does some stirring. 
At the Kongoh produce, Kenoh has booked a couple of interesting matches which may well have consequences in 2021. The first is he has booked Katsuhiko Nakajima and Masa Kitamiya to team up together. Kitamiya hasn't been too fond of Nakajima for a long while, and they have somewhat avoided each other since being in Kongoh together, but Nakajima did say he had enjoyed teaming with Kitamiya again, so this may well cause problems with Kitamiya's newest partner, Manabu Soya, if the former AGGRESSION find they miss the old days.
The other match that Kenoh has booked is Haoh vs Nioh. He has made the comment that he thinks it would be interesting to see what is going to happen by pitting them against each other, especially as Haoh seems to have overtaken Nioh. Never close as a tag team (even by Momo No Seishun standards who apparently don't even greet each other backstage), things got physical between Haoh and Nioh after Kenoh growled at them both after Nioh lost the match in Nagoya after eating some nasty Marufuji knee attacks, that they had both better stand out. Kenoh is riled up at the moment by The Sugiura Army calling him a wrestler that does not stand out, (I've used the phrase "uniform wrestler" as the Japanese phrase does not translate well, but basically means he is like a product that looks the same as all the others in the set, i.e. a set of 100 plastic boxes), and flinging that at Nioh and Haoh, while asking them if they wanted to be various corporations under different names that do the same things, he stormed off. Later, on social media, Kenoh seemed proud of his handiwork. Never the greatest judge of character, Kenoh may have bitten off more that he can chew.
Card
Junta Miyawaki vs Yasutaka Yano
Manabu Soya vs Tadasuke
Go Shiozaki & Naomichi Marufuji vs The Anti Wrestlers Alliance (Akitoshi Saito & Masao Inoue)
Katsuhiko Nakajima & Masa Kitamiya vs Yoshiki Inamura & Kinya Okada
Haoh vs Nioh
Kenoh & Jinsei Shinzaki vs Kaito Kiyomiya & Daiki Inaba
Tokyo Sports Awards 2020
NOAH have been nominated for two awards this year, but neither include the much coveted MVP. Go Shiozaki has been awarded with the "Outstanding Performance" Award, while The Sugiura Army pick up "Best Tags". Go Shiozaki was almost the winner of "Best Bout" for his match against Kazuyuki Fujita earlier this year (and the infamous 30 minute stare down), but he missed out by one vote. The selection committee said of Shiozaki, "Every defense is a high quality match. He has become a symbol of NOAH in both name and reality".
EVENT RECAPS AND POST MATCH PROMOS
Event recap: THE GIFT 2020 IN NAGOYA (19th December)
Post match promos: THE GIFT 2020 IN NAGOYA (19th December)
ELSEWHERE IN NOAH
~ NOSAWA Rongai gave a few hints as to the mystery member at the Sugiura Army produce on the 29th December. It's a friend of his and a heavyweight. Naomichi Marufuji says he has no idea who it is as NOSAWA won't tell anybody.
~ Akitoshi Saito celebrated 30 years in wrestling on the 20th December. On the 19th December before the doors opened in Nagoya, he was presented with a cake by the senior roster consisting of Naomichi Marufuji, Mohammed Yone, Masao Inoue and Go Shiozaki, who couldn't stop giggling.
~ NOSAWA Rongai gave a crazy interview in which he said he wasn't a junior wrestler, he was what he called a "midheavyweight" (something he also told Kotaro), and that he would destroy the NOAH juniors to create his own league. A belt was also in his mind.
~ NOAH's last show of 2020 was a rough night for the NOAH referees. While the heavyweights usually act in a dignified manner towards the officials (except when Takashi Sugiura brushes them off for getting in the way of his corner punches), it's the volatile juniors who shove them around, and two of the refereeing team found themselves thrown out of the ring.
~ Yoshinari Ogawa made the comment that he "can't help being irritated when I see Kotaro's ugly face."
~ The Part Time Guy's mask will be made available for one lucky purchaser of The Sugiura Army PPV, which makes me think that either he is going to unmask at the Sugiura Army produce, or else vanish from NOAH. It could also be that he has a spare or replica mask, but I don't get that impression.
~ Kazushi Sakuraba said he sung the award ceremony music after the tag defense in Nagoya which was from the award ceremonies at QUINTET. Takashi Sugiura said he didn't recognize it, and that if Sakuraba was going to keep singing then he should watch his back and never let his guard down. Sakuraba said he would sing a different song next time if Sugiura didn't recognize it. Sugi replied there was room for improvement.
~ Naomichi Marufuji has a new move that he spontaneously came up with. It involves pulling an opponent from the top turnbuckle on to his knee. Nioh was the first tester for the experiment. Marufuji has named it the "True Tiger King"
~ Kazushi Sakuraba said that if Takashi Sugiura won the title match and made a defense, he would pay for drinks this time.
~ HAYATA has become even more silent, if such a thing was possible. Not one word of "Same" during two backstage interviews with STINGER.
THIS WEEK IN NOAH
Monday 21st December: The Sugiura Army (Takashi Sugiura, NOSAWA Rongai and Kazuyuki Fujita), will hold an internet signing session on the official NOAH YouTube channel
Tuesday 22nd December: YO-HEY celebrates 12 years in wrestling (for the Dove fans, he made his debut against Kenshin Chikano, who would become his infinitely more reliable partner in the GinGin Boys)
Tuesday 22nd December: Kongoh (Manabu Soya, Kenoh and Tadasuke), will hold an internet signing session on the official NOAH YouTube channel
Wednesday 23rd December: Takashi Sugiura celebrates 20 years in wrestling
Thursday 24th December: Shuhei Taniguchi celebrates 15 years in wrestling (it was also Atsushi Aoki's debut anniversary)
Thursday 24th December: Kotaro Suzuki, NOAH's firstborn, celebrates 19 years in wrestling
Saturday 26th December: Kongoh produce, "Diamond 3".
CURRENT CHAMPIONS
BROADCASTS
The Kongoh produce, "Diamond 3" will be streamed live on WRESTLEUNIVERSE at 18:30 JST on Saturday 26th December. You will need to be a subscriber to view the show.
LINKS
On the brink of an explosion: Yoshiki Inamura taking a bite out of the best tag with the "Musou", heading to the GHC Tag in Nagoya
"Next year will be the monopoly of belts", the 101 year old combination of Sugiura & Sakuraba win the Best Tag for the first time
Pro Wrestling Outstanding Performance Award, "I am Noah", Go Shiozaki, "I want to defend the belt again next year"
Kaito Kiyomiya & Yoshiki Inamura's Noah GHC Tag Challenge, aim for "The main of The Budokan" if they take the belt
With thanks to: Metal Noah
GIFs taken from WRESTLEUNIVERSE
Picture credit: Noah GHC