Rob: Enough with the Ratings Talk!
A very popular topic with the IWC since AEW airs against NXT and RAW has had historic low viewership. Do you share Rob's exhaustion?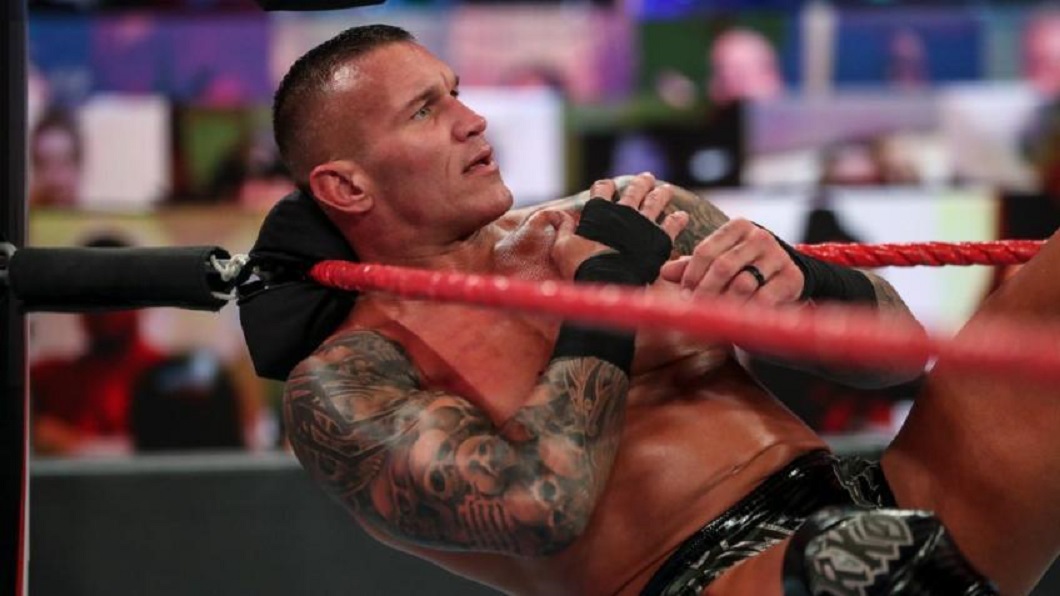 So here we are, back to ratings talk.  Why?  Because things have gotten extra stupid over the past few weeks. It started off with two excellent weeks for AEW Dynamite where they rolled out Shaquille O'Neal to start hyping a future match, had a World Title match where Kenny Omega defeated Jon Moxley to become champion and revealed his alliance with longtime friend and Impact Wrestling producer Don Callis, and gave us the surprise return of Sting to pro wrestling on TNT where he used to star on WCW Monday Nitro in a truly magical moment.  The numbers soared, dwarfing rival NXT on USA and prompting that esteemed journalist Bryan Alvarez to tweet that NXT was 'in the mud'.  Now why someone who does not work for AEW would be tweeting so triumphantly to provoke people is beyond me, but that's what he does.  But he didn't stop there; he felt the need to share with us that last week's AEW Dynamite did better ratings demo numbers than Monday Night Raw did this week.  Never mind that Raw was up against Monday Night Football and an address by President-Elect Biden while Dynamite was up against…….the usual Wednesday night cable fare that it faces every week.  But he was not done, because then this past Monday night happened.
This Tuesday may have been the peak for stupidity in wrestling ratings talk.  You see, RAW had it's 'worst night ever' and that launched a thousand bad takes from Alvarez to damn near every clickbait site to random people on Twitter.  Alvarez gleefully guessed that Dynamite this week would beat all three hours of RAW since the total viewership number was so low this week.  And then………plans changed, I guess.  Dynamite fell from 995,000 viewers to 806,000 this week and more importantly dropped hard in the demo numbers, so hard that all three hours of the Worst Ever Raw audience number rated better.  So now for this week at least Bryan Alvarez is, in his words, in the mud.  And completely by his own doing!  But this week should have demonstrated once and for all the sheer stupidity of both Wrestling Twitter and narrative pushing buffoons like Alvarez and his boss Dave Meltzer when it comes to the subject of TV ratings.
There are a few rules that always apply to ratings talk.  Here they are:
Most of the people who make hay about them are lying, ignorant, or both
90 percent of the ratings related tweets are people trolling for engagement
What actual TV people say matters, not dirtsheet writers
If you spend a whole day tweeting about ratings you're a dork
Ratings are not a reflection of quality (see cable news)
Now let's look at these 'worst ever' numbers.  For each of it's three hours RAW did 1.627 million, 1.512 millon, and 1.441 million viewers.  The three hours finished 6th, 10th, and 12th in the cable TV ratings for the night.  It's the 1.441 that's getting all the attention.  The Monday night game was a nailbiter that was tied late in the fourth quarter and had a lot of exciting plays.  It was the best Monday night game of the season, easily, and it did 12 million viewers.  The top 3 shows were the game itself, the pregame show on ESPN, and the Sportscenter that immediately followed.  Monday Night countdown, the pre-pregame show, was 9th.  As for the rest of the top 12 four shows on CNN either carrying or talking about Biden's address were there at 5, 7, 8, and 11.  The only show in the top 12 that wasn't about football or Joe Biden was Below Deck on Bravo that finished 4th.  By contrast AEW Dynamite finished third on Wednesday night with 806,000 viewers and demo numbers lower than all three hours of RAW.
What does all that mean?  Well, half the total viewers and a lower demo number (.32 for Dynamite vs .44, .42, and .38 for the three hours of RAW) was enough to get them third place on Wednesday whereas on Monday those same numbers would have put them in 16th, and that's if we're being generous and saying that they wouldn't lose any viewers to Monday Night Football (it chops a few hundred thousand off of RAW, no reason it wouldn't do something proportional to Dynamite).  The short version is that more people watch cable TV on Monday and there's more competition for viewers right now, so you don't have to score as high on Wednesday night to finish higher in the ratings.  RAW has been up against the biggest show on all of cable every week, several other shows that feed directly off of it, and the first night of the week for cable news in a year with a pandemic, protest marches galore, and presidential election coverage and still manages to get all three hours in the top 12 every week.  Dynamite runs against………..the third WWE offering of the week, some other standard cable fare, and night three of the weekly news coverage.  So it finishes third but with a smaller audience and demo numbers against far lesser competition.
So what do we take from all this?  The same thing I've been telling you to take from it ever since Dynamite went on air, that ratings talk is dumb because every one of these shows from RAW to Dynamite to NXT to Smackdown on Fridays to MLW and Impact Wrestling on their respective channels is doing what their channel needs to do for them.  And that's all that matters.  I told you before that TNT didn't have one show that finished in the top 150 on Wednesday night before Dynamite debuted and that all that they needed was to regularly make that list while not costing the network too much money.  I told you that outside of RAW, USA Network had Todd Chrisley and nothing else so as long as NXT charted on Wednesday night at all they'd be safe no matter how they fared against Dynamite.  And finally I and many others here at the Chairshot have told you that as long as RAW remains in the top 5 to 10 every week they are in no danger on Mondays.  Right now there is no evidence of that changing anytime soon so all this Wednesday Night War talk is a bunch of nonsense ginned up by charlatans and people desperately seeking attention on the internet, as is all the gloom and doom on Monday night talk.  It is literally trolling for dollars and traffic.
And now for the last rule on my list.  For years the internet wrestling discourse has gone like this in several places:
Dirtsheets/podcasts/YouTube guys rant about how RAW sucks, predict impending doom for WWE
Some people disagree
Ranters point to ratings as proof that they are indeed right, because if it was so good the ratings wouldn't be going down
Those who disagree try to put things in proper context regarding ratings, and get called WWE stans or bootlickers or enablers
Rinse and repeat
Now look, nobody (and I mean nobody) is saying that all three hours of RAW are perfect every week.  It's a three hour show, it has ups and downs throughout.  But proclaiming that it is terrible and then pointing to declining total viewership numbers, as if those aren't down for everything  because people don't watch TV live like they used to, as proof of your take is a joke.    But it speaks to an ongoing issue the IWC displays on an almost daily basis: the need for validation of our fandom.  It's why so many people use the Attitude Era as a reference point.  It's not enough for you to watch a show and like it; no, if wrestling is not a topic for common folk to discuss lovingly then they must be doing it wrong.  If it's not out there at the forefront of pop culture then it's failing.  No, not really.  When it had it's biggest footprint you had four of the biggest mainstream attention getters and money draws ever working at the same time – Stone Cold Steve Austin, the Rock, Hulk Hogan, and Randy Savage. They literally had a guy on every Monday who was so talented a performer that he would go on to become the biggest movie star in the country a decade later.  That my friends is what we call an anomaly.
Another thing is that if you go back to whatever period you consider to be the good old days and read what was being said about the WWE (or WWF) then, it's very similar to what you see being said now.  Dave Meltzer has said or implied that Vince McMahon doesn't know what he's doing in 1985, and in 2002, in 2020, and all points in between.  Seriously you can read some of his reports from 2002 and they sound like they were written in 2020.  It's not uncommon to see people on Twitter pine for the days when things were better in 2016, which is really rich when it's still fresh in our mind how much people were trashing it then.  Regardless of how good bad the shows really are these guys write and say the same things year in and year out, whether it was the middle of the boom period or the dark times in 2007 after Chris Benoit's murder/suicide came really close to taking he business down.  The business would so much bigger if Vince didn't have his head up his ass……pick a year and Dave or one of his contemporaries is saying something like that.  Is that really true though?  Is a clueless man the most successful in the business, or is it just that these gus don't like what he does?
The reality is more like what we have now.  Everyone knows pro wrestling exists but most people don't watch it and can't name but maybe a few people who are active today.  But the major companies can still find avenues to make good money regardless.  WWE is posting higher revenues and profits now than ever.  AEW is on prime time every week on TNT.  Impact's owners, Anthem, bought a whole TV network (AXS TV) so they had somewhere to broadcast them.  MLW has re-upped and is looking to expand on the BeIn network.  The indie scene was doing well before COVID hit.  So as fans we have little to worry about for the time being, and absolutely nothing to prove.  Ratings in every case are good enough to keep every company on TV, and they all know how to scale their operations to be profitable.  So what are we fighting for?  Do you really need people to co-sign what you watch to feel good about it?  If you do, get some help and learn to accept that you're a wrestling fan which means you're a bit of a weirdo by society's standards.  Deny it all you want but if you got this far then you've read over a thousand words about TV ratings numbers for shows about fake fighting.  So yeah, you're a bit out there just like the guy who wrote it.  But who cares!  Be who you are and enjoy this stuff for once, will ya?
NXT UK Chuffed and Buzzin'
Brad hits us with some NXT UK highlights!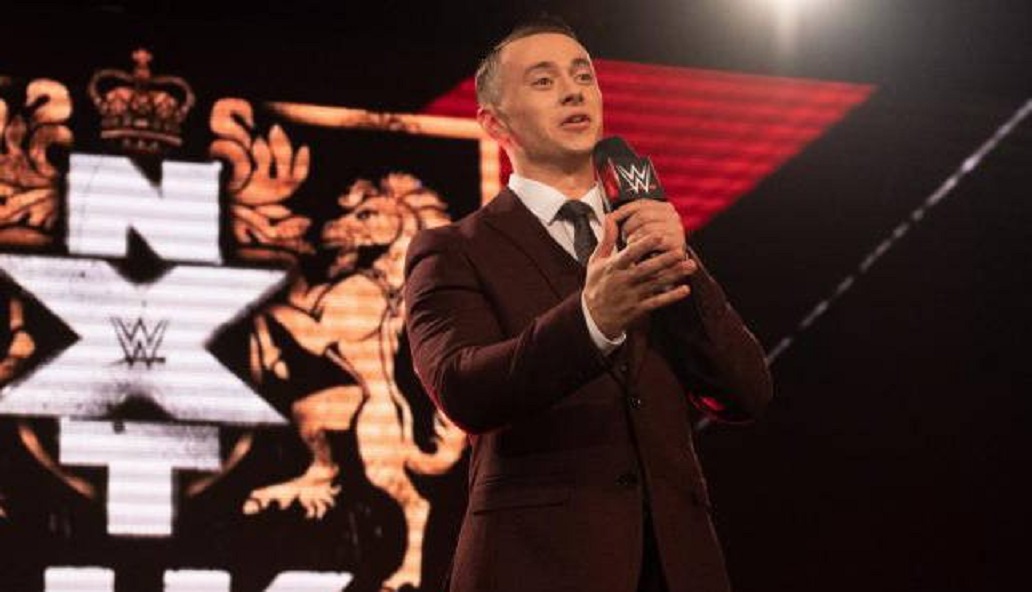 Brad hits us with some NXT UK highlights!
6. It is time for Johnny Saint to retire and officially promote Sid Scala to General Manager. Saint is a beloved figure in British wrestling (and a technical in-ring wizard), so I understand why they brought him in. Truth be told, he's never done much and when he is around he isn't a strong presence. Scala is there every week and has earned the job. Give Sid the job!
5. It is only right to send Mr. Saint out with a proper farewell. This is a gem from at least 1985, the last year for the original World of Sport Wrestling. It's easy to see his influence on British wrestling and safe to say Tyler Bate studied and stole every one of Saint's moves. Added bonus: some youngster named Dave Finlay has a mullet that would make Eddie Guerrero jealous.

4. Isla Dawn's character keeps getting better. For months, she hasn't cared about winning and losing, only taking trophies from her opponents. This week, she beat Aleah James then returned the hair scrunchie she stole from her. That is a seriously cool twist & one I hope they continue until Dawn returns all her stolen goodies. It's like she took everything she needed from her opponents in order to build herself up to challenge Meiko Satomura. I don't know if she's championship material, but I'd love to see her and Satomura try and top their first encounter.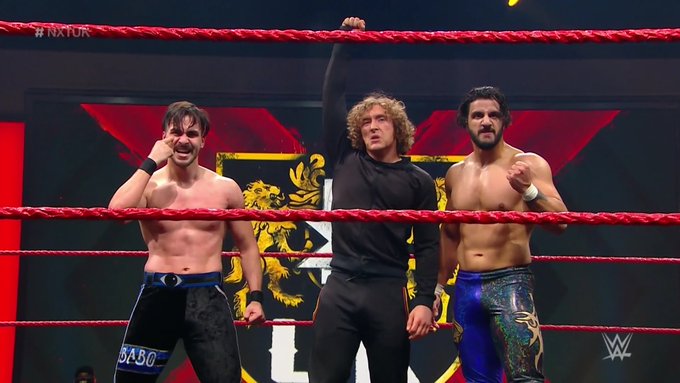 3. I like the idea of Teoman's family, but the execution is lacking. There is no reason for Rohan Raja or Charlie Dempsey to be with him. There's nothing that ties them together. NXT UK has been running blazing hot this year, so I'll give them the benefit of the doubt. Maybe it works. Maybe it won't. Either way, Charlie Dempsey is a star. When the time is right, he and Tyler Bate can have the 5 star Heritage Cup match we've been waiting for.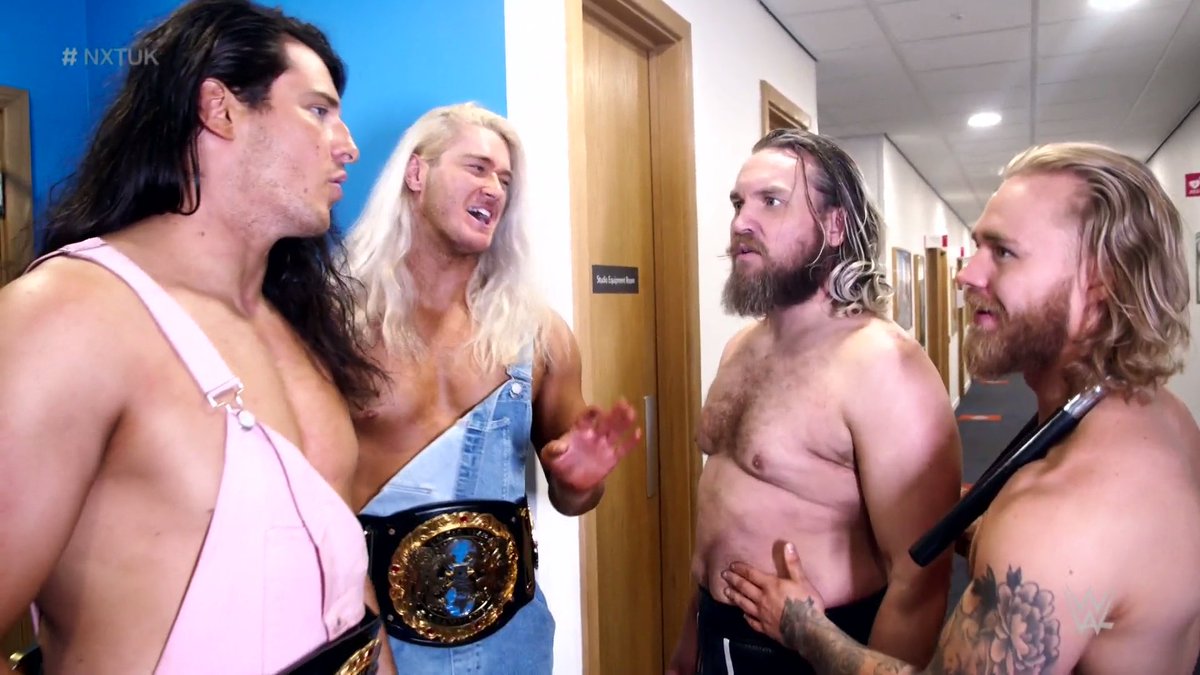 2. Pretty Deadly versus Mustache Mountain feels like a MOTY in the making. Can the Dandy Highwaymen defeat the forefathers of British Strong Style again and officially claim to be the best tag team in the brand's history? Can Mustache Mountain finally capture the titles that surprisingly have evaded them since the brand's inception? If they keep it clean with no outside interference, there is about a 1% chance this match won't live up to the hype.
1. Gallus' theme music is bad ass. That is all.

Steve Cook's Fave Five: November 2021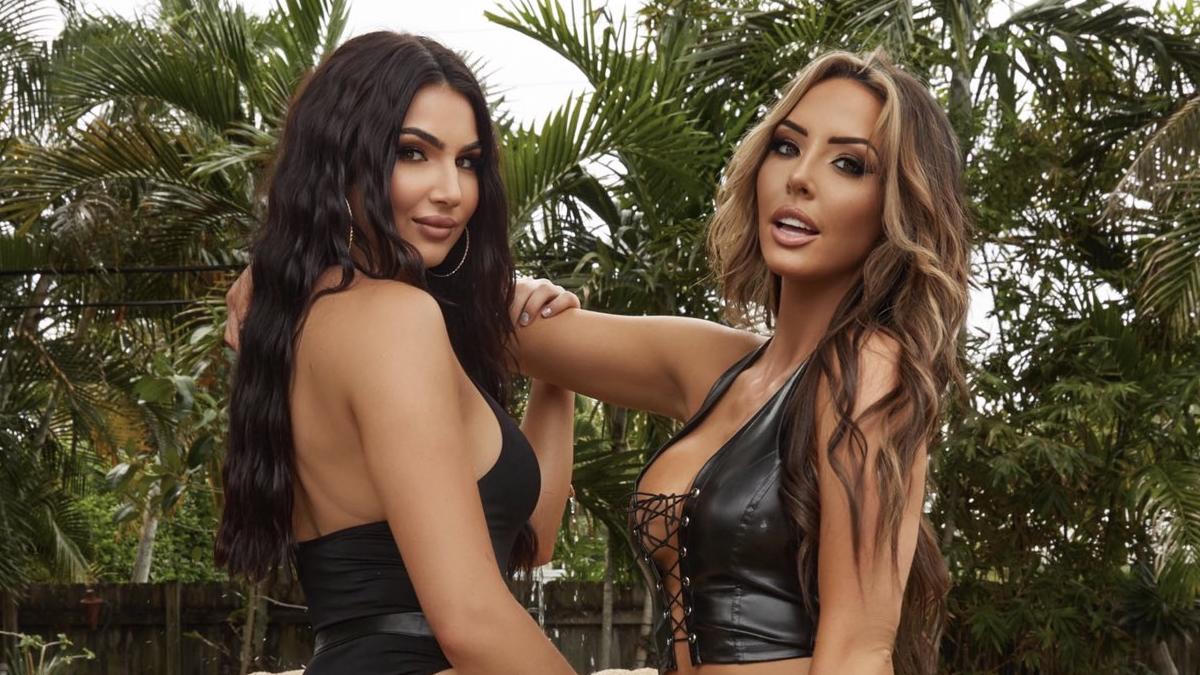 It's Thanksgiving week, and you know what that means!
This is the time we give thanks for our favorite professional wrestlers. And other things, I'm sure. Many of you reading this have other things to be thankful for. I don't know what those are, but I do know which wrestlers I'm thankful for here at this moment. Let's dive into the Fave Five!
5. Eddie Kingston
As somebody that was into the independent wrestling scene back in the mid-2000s, I've been aware of Eddie Kingston's existence for a long time. I've known that the man was a better talker than almost anybody in the wrestling business. I've also known that the man was his own worst enemy, much like Buddy Landell was his own worst enemy back in the 1980s & 90s. If Eddie could somehow find the right place and right time, nothing could hold him back.
This seems like Eddie Kingston's right place & time. He got a spot with AEW, and he kept getting over. His piece with The Player's Tribune got him even more sympathy than he already had. The feud with CM Punk heading into Full Gear was perfect. It got Punk into the state people wanted him in. The match at Full Gear was great, even if Punk ended up winning. The only issue? The feud isn't continuing. But that's AEW. Feuds don't last long unless they're on BTE. Punk & King have already moved onto other things, and we can only hope they get back to each other in a year or two.
4. Bryan Danielson
I know that Bryan's biggest run came when he was the underdog going against The Authority, and many folks took to him as that underdog. I was one of those guys that followed Bryan during his indy career, and his best run came when he was a total dickhead heel in Ring of Honor. Yeah, he was still short or whatever mainstream fans complained about at the time, but he could out-wrestle anybody put in the ring with him, and he was supremely confident about that fact. Not over-confident, supremely confident. He'd tell the referees the rules, because he was the Best in the World.
AEW fans are now getting that side of Bryan Danielson, and fortunately he has the right opponent to do it against. Hangman Adam Page has been accepted as a folk hero by hardcore AEW fans. They won't turn against the Hangman for anybody, even when it's really tempting since Bryan Danielson is a pretty amazing professional wrestler. One of the best I've seen! He's getting to be a total dickhead again while he runs through Page's Dark Order friends, and it's amazing.
He's not lying either. He wrestled the day after he won the WWE Championship at WrestleMania! Bryan Danielson has never lied. Maybe you don't like what he says, but he's always been honest. And the second he mentioned WrestleMania, those hardcore AEW fans were ready to jump on him. Bryan didn't bury WWE like other folks that previously worked for them did. He had his reasons, and this was one of them.
3. The IInspiration
.@CassieLee and @JessicaMcKay are here to iinspire Las Vegas. #TurningPoint pic.twitter.com/oHWOVCtUtv

— IMPACT (@IMPACTWRESTLING) November 21, 2021
I was asked to be part of 411's Fact or Fiction this week, since this week was decided to be the blowoff for a tournament from way too long ago where Len Archibald & myself made it to the finals. Bad news for me, as Len is much better with the written word than I am. 411 readers will sacrifice me at the temple of the Tribal Chief that is Len Archibald. I can't blame them. One of the questions of this particular Fact or Fiction column asks us if underutilized people are better off getting released. Two of the most underutilized people in the history of WWE were Cassie Lee & Jessie McKay. WWE never knew what they had with them. Not the slightest idea. The only time they ever put them over was to spite Bayley & Sasha Banks for reasons. They never followed up on that because they didn't care.
Cassie was supposed to be the breakout single star, except they never followed through with it. Jessie had the personality, and she had the look too but WWE did the best they could to take the look away from her. It was so weird. That's why I'm so happy they found a place to let them be them. Impact Wrestling is a strange place. Certain people find their place there. The IInspiration seem to fit like a glove.
2. Dalton Castle
The Party Peacock was somebody that original Ring of Honor fans would have rejected in an instant. Some will try to tell me I'm wrong about that, but they in fact are wrong. The very first segment on "The Era of Honor Begins" featured the Christopher Street Connection getting squashed by Da Hit Squad because their sort of flamboyance wasn't what ROH was going to be all about. It was 2002, a different time. I remember it well, as I graduated from high school. Way too many things have happened since then and I feel way too damn old.
Dalton Castle would not have been a favorite to original ROH fans in 2002. By the time he came around, he was just what the promotion needed. He had a personality the likes of which hadn't been seen in pro wrestling for quite some time, which was great because the main knock against ROH was that their wrestlers didn't have personality. Dalton Castle was ROH's answer to that criticism. Unfortunately, Dalton's body broke down at the same time he won the company's World Championship. He fought through a broken back to have a reign worthy of the championship, but nearly killed himself in the process.
Castle wasn't the same for a long time afterward. Only recently, we started to see shades of the old Dalton Castle. The man was revitalized by the promise of Television. He wanted to make Ring of Honor the best show on TV, even though he was a very busy man. Very busy. We're lucky to see him when we do. It'll be interesting to see what happens with him now that Ring of Honor is letting their people go. If he's back to being the Dalton Castle we remember from a few years ago, the sky's the limit. Any company would be lucky to have his talent & personality.
1. Cora Jade
I realize that I am in the minority of people around here when it comes to NXT 2.0. I can't really say it's a good wrestling show, but I do find it interesting. You have to know a little bit about my rasslin fan background. I ended up in Louisville during the time when Ohio Valley Wrestling was WWE's developmental territory. While I never got the chance to attend a show at Davis Arena until years afterward, I enjoyed getting to watch the future stars of WWE on television learning their craft before they made it to Raw or SmackDown. Some were really good in the ring. Some were not. But it was all interesting to me.
Here in 2021, I have more interest in seeing the people that WWE thinks is going to be their future than seeing people I saw in Ring of Honor more than ten years ago having great matches just like they did in Ring of Honor more than ten years ago and having no chance of making it any bigger than "NXT TakeOver main eventer". Which is fine if you're into that kind of thing. Me…not so much.
I'm looking for the next big thing. Always have been, always will be. So when I take a look at Cora Jade, the youngest person under WWE contract, I see the potential. I see her work against Mandy Rose, who WWE wants to be the next big thing. I see Cora Jade get over, and I see the future, which is Cora Jade. People will try to tell me I'm wrong. They'll be proven wrong eventually, but since they're a lot louder, followers will act like the fools were right all along, even though they had the wrong opinions back in the day. That's America for ya.