Val: Kota Ibushi is Not leaving Wrestle Kingdom a Champion
With Kota Ibushi receiving a pity shot at the championships, Val discusses his chances of leaving victorious!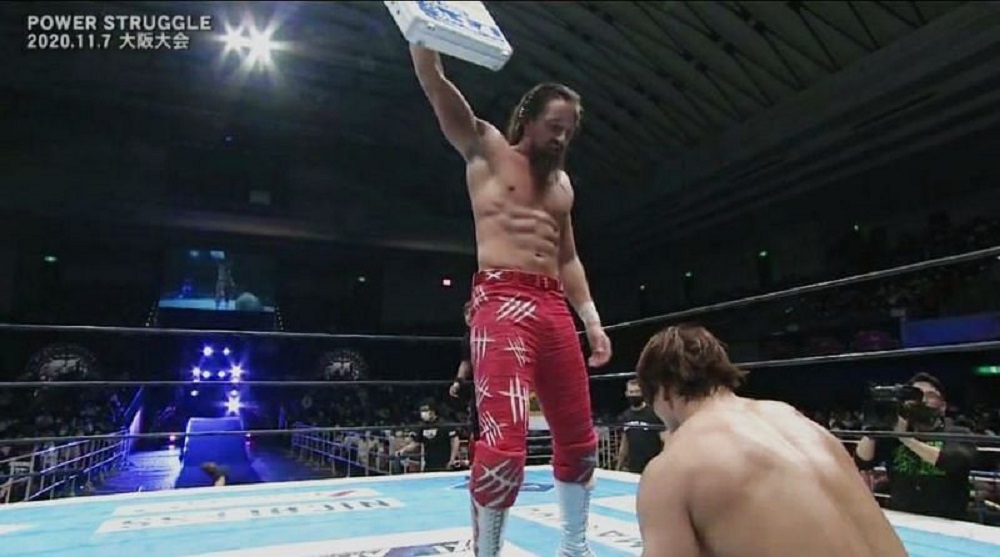 Wrestle Kingdom season is upon us, ladies and gentlemen ! The biggest show in all of Japanese wrestling is coming up soon, and once again, one of the questions surrounding this year's two nights event regards New Japan's Golden Star.
Will January 2021 be the time for Kota Ibushi to become the top champion, or as he says it, God ?
For the second year in a row, Kota Ibushi has won the G1 Climax and earned the right to take part in the main event of Wrestle Kingdom. However, following a loss to Jay White during the tournament, the latter earned himself a shot a getting the briefcase, and the contract to claim the spot Ibushi had won. History making moments and decisions are what followed. First, Switchblade defeated Ibushi, not without cheating, to take the Golden Stars's chance at redemption away from him, leading to Jay getting an IWGP double titles match on January 5th.
However, double IWGP champion Tetsuya Naito offered Ibushi another chance at the double gold. Therefore, Naito and Ibushi, two men with their own wish to beat the hell out of Jay White, will face off for Naito's titles on January 4th. The winner gets to face the Bullet Club leader the next night.
With all of that said : Here is why Kota Ibushi is NOT concluding his own "redemption arc", if we can call it that, next January.
The very first thing I would like to point out is Ibushi's record at Wrestle Kingdom, more specifically in championship matches. Ibushi competed in seven of them, and only managed to win once so far. His only championship win (or successful defence) in the Tokyo Dome was against Prince Devitt for the IWGP Junior Heavyweight championship, which he finally managed to capture (and hold it for the longest amount of time of all his three reigns) after his third try on New Japan's biggest stage. Keep that in mind, we might get to use that information later.
Then, let's look at the current situation we are facing. As said prior, the set-up is now clear. Ibushi is fighting a former friend now turned foe in Tetsuya Naito, for New Japan's two top titles, and the winner of that match then has to go against Jay White. The story is rather simple : Naito last year managed to make his wish come to fruition, and hit a complete homerun by claiming all the gold, leaving his future opponent empty handed after his first G1 Climax win. That makes, sort of, one score to settle with Naito, but of course, Ibushi also has a score to settle with White. One could easily be tricked into thinking that, finally, Ibushi will get the long-awaited title win he should get. However, things are more complicated than that. The current story we are witnessing, at this point, does not quite yet feature Ibushi as its protagonist. Let's say we are transitioning into that Ibushi being featured in that spot, and it will all start at Wrestle Kingdom : Just not how you might think it will.
Leading into Wrestle Kingdom 15, Tetsuya Naito's arc as IWGP double, but most importantly Heavyweight champion, the top champion in New Japan, is not finished. In what is now his third IWGP Heavyweight championship reign, Naito still has yet to make more than one successful defence. He couldn't do it in 2016, losing the belt back to Okada in Osaka at Dominion. He couldn't this year either, again at Dominion, when a the newest Bullet Club member EVIL of all people defeated him. Keep the Osaka-Jo Hall show factor in mind, as well. Needless to say, that after YEARS of not pulling the trigger on the actual championship win, taking Naito three tries to finally win the gold in the Tokyo Dome, we are now reaching hist third try to make it past this second defence, where he always lost previously.
In this current arc where Naito gets over all of his past hurdles, the other consistent bit of story to be told has been the feud with Bullet Club, and most importantly Jay White, starting after last year's G1. In what has almost been a year and a half where not only Jay, but the likes of KENTA and EVIL as well, have been a constant pain in the bottom for Naito, is there any other conclusion than a Naito vs White match for the double gold ? These two opened the double gold dash last January, remember. Wouldn't it be logical to have them move on to be the main act in this year's run at the IWGP titles ?
Where does this leave Ibushi then, you might ask ?
We are reaching the interesting part of this piece, where I tell you what may be next for Ibushi following yet another crushing loss in the Dome.
As said prior, this loss to Naito would only be the beginning for Ibushi. As showed earlier, a common trope of New Japan's booking for its top stars relies on the saying known as "third time is the charm". It took Okada three tries to defeat Tanahashi in the Tokyo Dome. It took Naito three tries to win the Heavyweight title in the same venue, and as mentioned above, he is on his way to try to make it past one successful defence next January for the third time. Even Ibushi already went through that process during his Junior Heavyweight days. His match with Naito, which he shouldn't even have gotten if you think about it using a straight line of thinking; will be his second try to win the Heavyweight, without forgetting the Intercontinental title on the biggest stage.
My take on the matter is that there will be a third time where Ibushi gets a chance to win a Heavyweight championship match at Wrestle Kingdom, but as opposed to Naito who always had to enter as the challenger until now, Ibushi might as well enter that third try as champion. Yes, you read this right. I believe Kota Ibushi has strong chances of entering Wrestle Kingdom 16 as IWGP Heavyweight champion. I can even tell you he would most likely face G1 Climax 31 winner Jay White in such a scenario.
Lastly, I now want you, who is reading this piece, to remember the last time Naito and Ibushi wrestled one on one. Dominion in Osaka-Jo Hall, for the Intercontinental championship. Naito reclaimed the title he had lost in Madison Square Garden to Ibushi. Even though Naito managed to have the Osaka fans cheer for him again, the venue remains cursed for him regarding the Heavyweight title, as said prior. Seeing Wrestle Kingdom rematches at Dominion is far from uncommon at this point, after all, and wouldn't that make the perfect conclusion in that regard ?
Ibushi winning the title in such a set-up would even somewhat echo Kenny Omega's title win against Kazuchika Okada, as both would have happened in the same venue. That one is for you, Golden Lovers fans.
On that note, this is where this article reaches its end ! Now, tell me, what are your thoughts on Kota Ibushi's odds of leaving the Tokyo Dome with all the gold ? Did this piece convince you ?
King's WrestleMania Rewind: Eddie Guerrero vs. Rey Mysterio (WrestleMania 21)
In the next WrestleMania Rewind, Chris King takes us back to WWE WrestleMania 21, and Rey Mysterio vs Eddie Guerrero in a battle of tag team champions!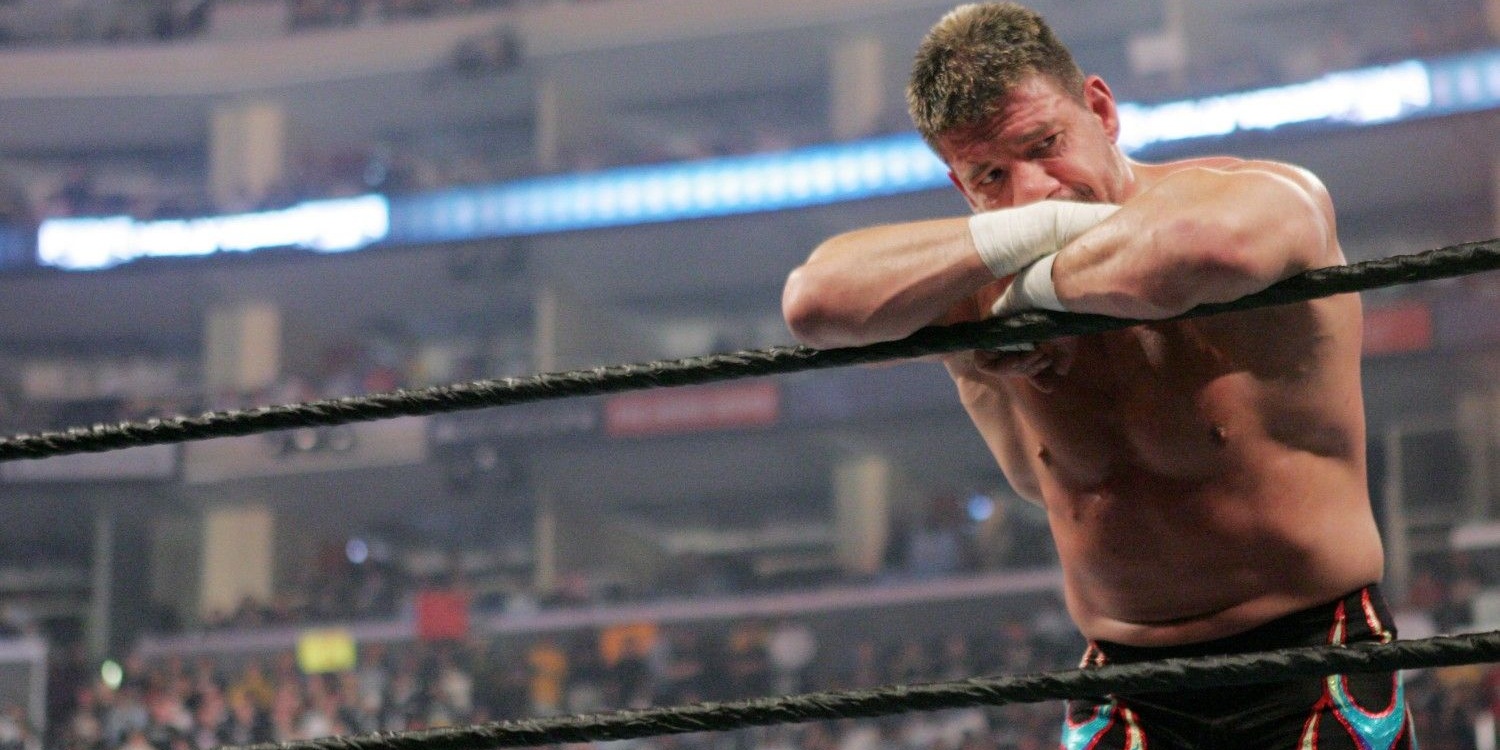 In the next WrestleMania Rewind, Chris King takes us back to WWE WrestleMania 21, and Rey Mysterio vs Eddie Guerrero in a battle of tag team champions!
Chris King is back with his third edition of WrestleMania Rewind. This week he's bringing us back to some 'Latino Heat.' We're rolling back to WrestleMania 21 where Eddie Guerrero faced longtime friend and rival Rey Mysterio.
This would be Guerrero's last Mania match caused by his unfortunate death. Over on SmackDown, Mysterio and Guerrero would become the tag team champions at No Way Out where they defeated MNM.
Chavo Guerrero would get into the head of Latino Heat by making him believe Mysterio was trying one-up his tag team partner. Chavo went as far as to tell his uncle to stop using the Guerrero name.
Guerrero would finally give in to his nephew's manipulation and went on to challenge Mysterio to a one-on-one match at WrestleMania 21. I For the first time in history, both tag team champions would face each other. Guerrero vs. Mysterio was the first match on the stacked card. Both partners threw everything at each other including the kitchen sink in a battle of one-up-manship.  In an incredible high-octane match that saw both superstars delivering counter for counter, Mysterio pulled off the win with a surprise pin roll up.
A few months later, what once was a friendly battle turned into a nasty fight involving the custody of Mysterio's real-life son Dominik Mysterio. After several torturous weeks, both former tag team champions would face off in a ladder match with the custody of Dominick on the line. I forgot how amazing this rivalry was and it's definitely worth a watch. Sadly, we would lose Latino Heat in November of 2005. There will never be another Eddie Guerrero. Viva La Raza!
King's WrestleMania Rewind: Stone Cold VS. Scott Hall (WrestleMania X8)
Chris King is back with another WrestleMania Rewind, looking at the NWO's Scott Hall battling Stone Cold Steve Austin at WWE WrestleMania X8 from Toronto!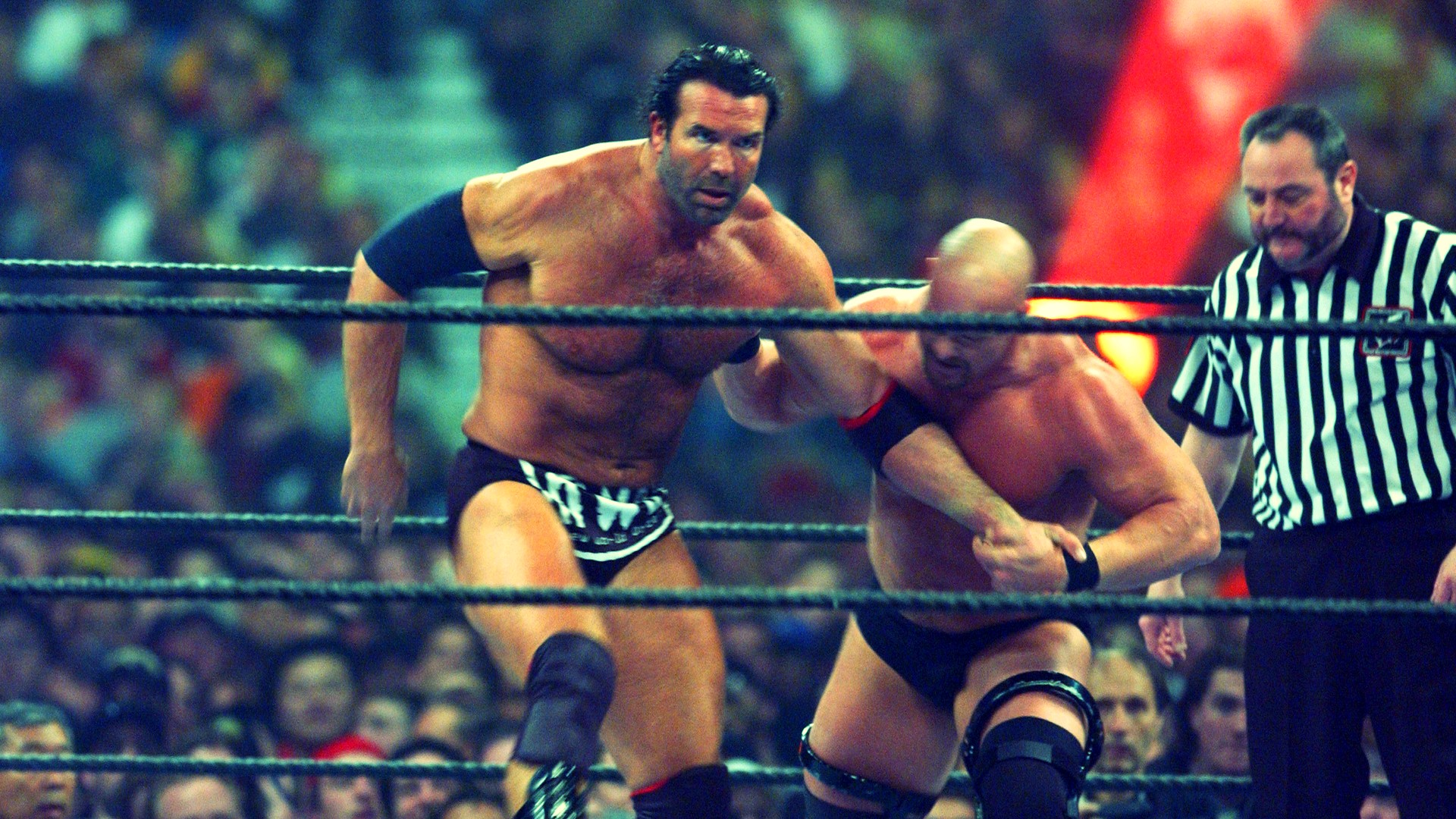 Chris King is back with another WrestleMania Rewind, looking at the NWO's Scott Hall battling Stone Cold Steve Austin at WWE WrestleMania X8 from Toronto!
Chris King is back this week with another edition of WrestleMania Rewind, where he is rewatching all the past Mania matches and feuds. This week you're in for a treat as we look back at 'Stone Cold' Steve Austin vs. Scott Hall at WrestleMania X8.
In late 2001, Vince McMahon bought out his competition WCW and acquired the rights to a plethora of talent including Booker T, Eddie Guerrero, Chris Benoit, and the iconic trio known as NWO. Hulk Hogan; Kevin Nash, and Scott Hall were hell raisers, and what better way to make a name for yourself than take out the two top superstars in the WWE The Rock, and Stone Cold?
The NWO cost Austin his chance at becoming the Undisputed Champion at No Way Out during his match with Chris Jericho. Adding insult to injury, the NWO spray-painted 'The Texas Rattlesnake' with their brand logo just like they did in WCW. As you can imagine, Austin was pissed and out for revenge against the group and primarily Scott Hall.
Hall would challenge Stone Cold to a match at WrestleMania 18. Both superstars beat the living hell out of each other leading up to this highly-anticipated match for who runs the WWE.
The glass broke and Stone Cold made his iconic entrance, and black and white NWO covered Halls' entrance alongside Kevin Nash. With the odds stacked against 'The Toughest S.O.B' could Austin or NWO prove their dominance? Sadly the NWO  broke up that very night when Hulk Hogan came to the aid of his adversary The Rock after their 'iconic' dream match. Stone Cold would ensure the victory with the Stunner. Hall would perform an Oscar-worthy sell over the finisher.
What a time to be a wrestling fan in the 2000s when nothing was impossible for WWE. Who would've thought WCW would go out of business and Hogan would make his long-awaited return to WWE?