Booking Backwards: Understanding Naito/Ibushi/White and Roman/Pearce/Nakamura
Greg DeMarco lends his booking expertise to recent storylines to help you understand what's happening, and how to watch it moving forward.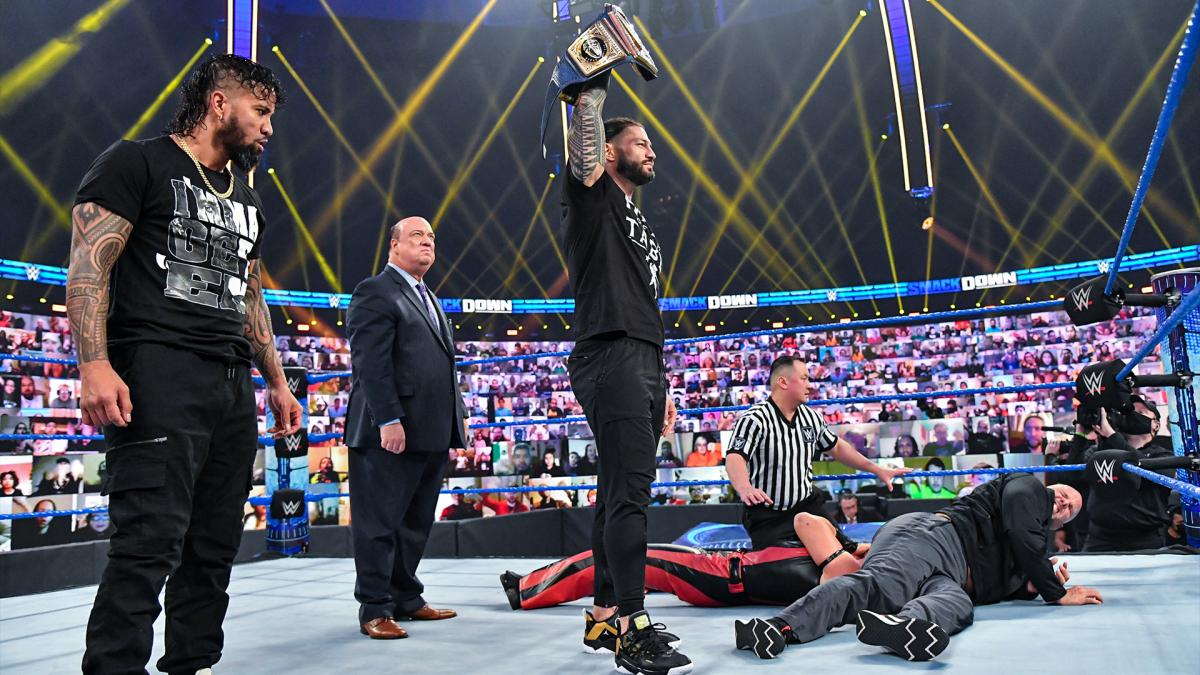 Greg DeMarco lends his booking expertise to recent storylines to help you understand what's happening, and how to watch it moving forward.
Booking in pro wrestling is an often discussed topic among hardcore fans all over, much like play calling in the NFL. Every fan thinks they're a better coach than the actual coach, and many wrestling fans feel the same way about the bookers around the world, especially WWE–and more increasingly, New Japan.
As someone with 17 years of experience inside the actual business, someone who is responsible for marketing, promoting, and yes booking local wrestling events–events that sell out in advance mind you–I feel qualified to share some perspective with you on just how this all works, and do so in hopes that you will be better equipped to understand what you are watching.
Or at least enjoy it, because jeez man–some of y'all already hate the product before even turning on the television! (Or computer.)
What "Booking Backwards" Means…
You have most likely heard the term "booking backwards," but you might not fully understand it. Simply put, it's knowing the point that you want to get to, and working to get there. Many mistake this for literally working backwards from a certain point–that's not how it actually works.
What it does mean is knowing where you want to end up, and then writing to get there.
And before I go any further, let me clarify "writing" vs. "booking" for you. Booking is the overall direction, say "Steve Austin beats The Rock at WrestleMania to become champion." Booking also provides the milestones for how you get there, say "Mankind beats The Rock for the WWF Championship on Raw, thanks to Austin, and Rock regains it at the Royal Rumble, Vince wins the Rumble but loses the title shot to Austin in a cage match at the February PPV, Mankind stays involved as the referee for the 'Mania main event along the way."
Writing is what you do between milestones, be it weekly as in WWE, or show-to-show as in New Japan.
It's a different process for many, but it IS a process. And understanding the process will help you understand what you are watching. Just like understanding the philosophy behind play calling will help you understand your favorite NFL team–and realize that very few play calls live individually.
Understanding Wrestle Kingdom: Tetsuya Naito, Kota Ibushi, and Jay White
It was really easy to question the booking decision of having Jay White beat Kota Ibushi for New Japan's G1 briefcase, then having Tetsuya Naito give Ibushi a title shot on Wrestle Kingdom Night 1 "just because." It made little sense at the time, and even had me left wondering why you don't have Ibushi challenge Naito for the IWGP Intercontinental Championship on Night 1, and White challenge for the IWGP Heavyweight Championship on Night 2. In two nights, you separate the two championships, and "fix" the Intercontinental Championship that has been seemingly "hurt" since last year's Double Dash concept for Wrestle Kingdom in 2020.
But again, in doing that, I assumed the end goal was to separate the titles, re-elevate the Intercontinental Championship, and keep the Heavyweight Championship on Naito. In reality, I couldn't have been more wrong.
Hindsight tells us what New Japan's goal was here:
Crown Kota Ibushi as the new champion
Have a Heavyweight Championship match close each night of Wrestle Kingdom 2021
Effectively write Jay White out of storylines (either temporarily or permanently)
Fully merge the Intercontinental and Heavyweight Championships
(Possible) bring more focus to the other singles titles like the NEVER Openweight Championship and the IWGP United States Championship
Now, assuming this is all true, let's take a look at what happened:
Kota Ibushi won the G1 Climax, for the second year in a row, and is fully under contract to New Japan
Jay White beat Kota Ibushi for the G1 briefcase, something that has never happened in the history of said item
Tetsuya Naito, a two-time G1 Climax winner himself, wants to face the winner of the G1 at Wrestle Kingdom, so he gives Kota Ibushi the shot at Night 1 of Wrestle Kingdom, Jay White (holding the briefcase) basically says "have it your way" and awaits the winner on Night 2
Koti Ibushi beats Tetsuya Naito to win both championships on Night 1 of Wrestle Kingdom, and then goes on to successfully defend both titles against Jay White on Night 2 in a 48-minute classic
Congruently, see what else happened:
Kazuchika Okada, Hiroshi Tanahashi, and the Guerillas of Destiny all won their respective matches on Night 1, leaving the spotlight for Hiromu Takahashi, Shingo Takagi, Jeff Cobb, EVIL, and SANADA to all get the bigger spotlight on Night 2.
KENTA retained the United States Championship briefcase, and Jon Moxley (the reigning IWGP United States Champion, if you'd forgotten, and I wouldn't blame you) challenged him to a title match.
It's not obvious along the way, and it really shouldn't be. It's like watching a mini-series, you want the twists and turns along the way, and it'll all make sense in the end. Whether or not it's good, or you like how it turned out, is up to you! But evaluate the whole thing based on its overall merit.
Understanding SmackDown: Roman Reigns, Shinsuke Nakamura, and Adam Pearce
This Friday on SmackDown, Roman Reigns opened the show by basically cementing an issue between he and "WWE Official" Adam Pearce, one that we figured would get physical, but one we didn't figure would end up with Adam Pearce vs. Roman Reigns at the Royal Rumble.
But for the sake of this activity–and this one is smaller than New Japan's above–let's take Roman Reigns defending the Universal Championship against Adam Pearce at Royal Rumble as our end goal. It's likely a milestone along the Road To WrestleMania (that's another article altogether), but it still works.
Let's see what happened:
WWE announced a Gauntlet Match for the January 8 edition of WWE SmackDown, with the winner getting a shot at Roman Reigns and the WWE Universal Championship at the Royal Rumble pay-per-view
Roman Reigns insinuated that the Gauntlet was done maliciously by WWE Official Adam Pearce (who had a hell of a year on television in 2021) and suggested that Pearce himself wanted the shot
Paul Heyman pulled some strings to get Adam Pearce added to said Gauntlet
Shinsuke Nakamura wins the "proper" portion of the Gauntlet, beating multiple opponents along the way, including Daniel Bryan, who gives him the babyface handshake to put him over
Roman Reigns and Jey Uso take out Nakamura and eventually Pearce, placing Pearce on top for the three count and basically booking Roman vs. Pearce for the Royal Rumble
Now it's easy to see Shinsuke Nakamura as the loser here, because we were "supposed" to get Roman Reigns vs. Shinsuke Nakamura at the Royal Rumble, dammit! But you have to realize, that was NEVER the plan, the plan is to get to Roman vs. Pearce, and probably Roman vs. Daniel Bryan at WrestleMania. Shinsuke Nakamura likely gets his shot as a milestone in the story, and Adam Pearce probably gets some teeth as an authority figure.
Realizing that the plan was never Shinsuke Nakamura vs. Roman Reigns at the Royal Rumble helps, and also know that Roman Reigns likely retains at WrestleMania, leaving Nakamura as a great program for the Tribal Chief down the road.
See The Full Picture First
It's easy to complain about booking along the way, and it's always easy to complain about writing. Sometimes, the complaints might be valid. But as I hope you can learn from this article, see the whole thing out before making up your mind. Wrestling fans online have a habit of driving themselves crazy. It's not necessary, and with a little perspective you can go back to enjoying this thing as much as you used to.
King's WrestleMania Rewind: Stone Cold VS. Scott Hall (WrestleMania X8)
Chris King is back with another WrestleMania Rewind, looking at the NWO's Scott Hall battling Stone Cold Steve Austin at WWE WrestleMania X8 from Toronto!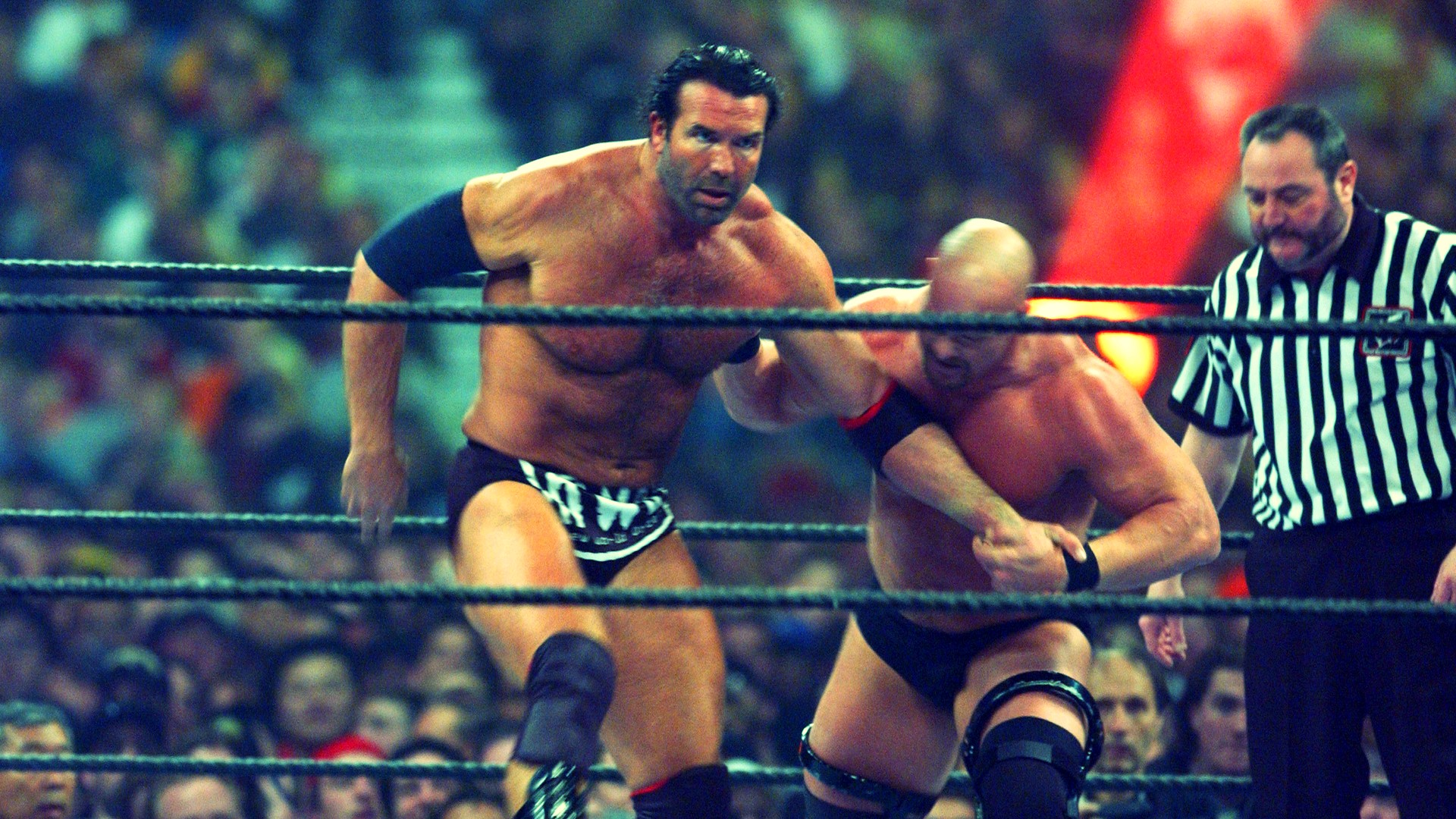 Chris King is back with another WrestleMania Rewind, looking at the NWO's Scott Hall battling Stone Cold Steve Austin at WWE WrestleMania X8 from Toronto!
Chris King is back this week with another edition of WrestleMania Rewind, where he is rewatching all the past Mania matches and feuds. This week you're in for a treat as we look back at 'Stone Cold' Steve Austin vs. Scott Hall at WrestleMania X8.
In late 2001, Vince McMahon bought out his competition WCW and acquired the rights to a plethora of talent including Booker T, Eddie Guerrero, Chris Benoit, and the iconic trio known as NWO. Hulk Hogan; Kevin Nash, and Scott Hall were hell raisers, and what better way to make a name for yourself than take out the two top superstars in the WWE The Rock, and Stone Cold?
The NWO cost Austin his chance at becoming the Undisputed Champion at No Way Out during his match with Chris Jericho. Adding insult to injury, the NWO spray-painted 'The Texas Rattlesnake' with their brand logo just like they did in WCW. As you can imagine, Austin was pissed and out for revenge against the group and primarily Scott Hall.
Hall would challenge Stone Cold to a match at WrestleMania 18. Both superstars beat the living hell out of each other leading up to this highly-anticipated match for who runs the WWE.
The glass broke and Stone Cold made his iconic entrance, and black and white NWO covered Halls' entrance alongside Kevin Nash. With the odds stacked against 'The Toughest S.O.B' could Austin or NWO prove their dominance? Sadly the NWO  broke up that very night when Hulk Hogan came to the aid of his adversary The Rock after their 'iconic' dream match. Stone Cold would ensure the victory with the Stunner. Hall would perform an Oscar-worthy sell over the finisher.
What a time to be a wrestling fan in the 2000s when nothing was impossible for WWE. Who would've thought WCW would go out of business and Hogan would make his long-awaited return to WWE?
King's WrestleMania Rewind: Seth Rollins vs. Kevin Owens (WWE WrestleMania 36)
Chris King takes a look at the most underrated WWE WrestleMania matches, and starts off with Seth Rollins battling Kevin Owens at WrestleMania 36!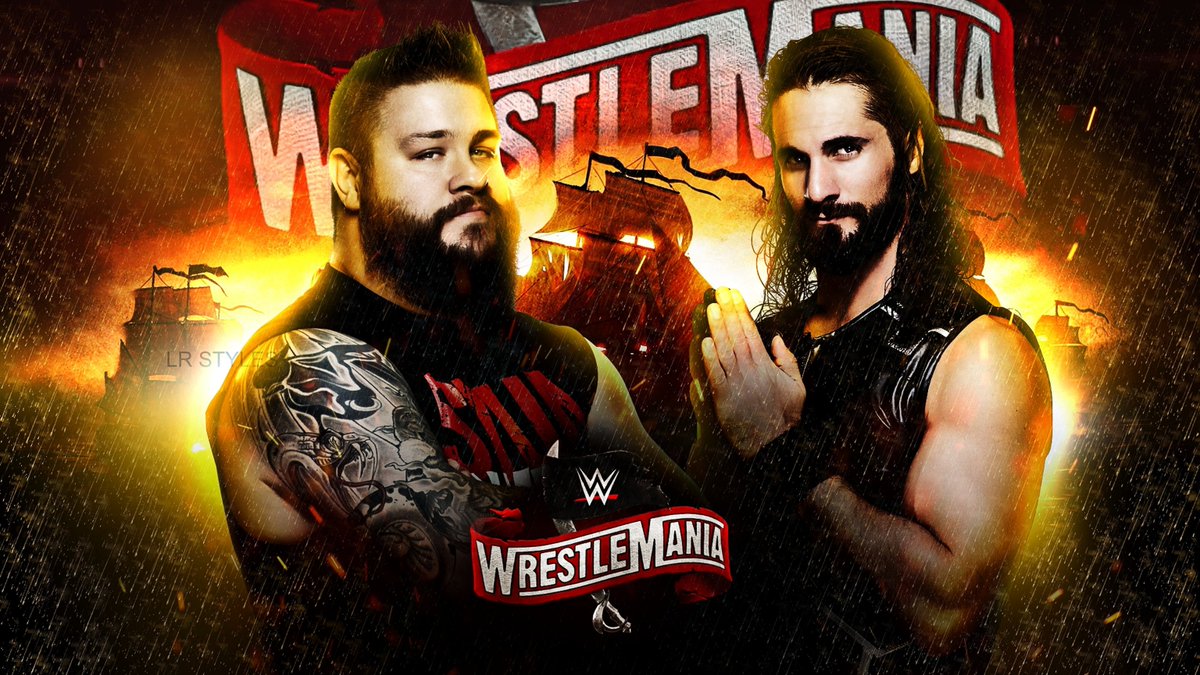 Chris King takes a look at the most underrated WWE WrestleMania matches, and starts off with Seth Rollins battling Kevin Owens in the WWE Performance Center at WrestleMania 36!
Chris King is starting a new series heading into WrestleMania season dubbed WrestleMania Rewind. Each week he'll be going back and sharing his insight over underrated matches at the Show of Shows. First up, is Kevin Owens vs. "The Monday Night Messiah" Seth Rollins at WrestleMania 36.
At the 2019 edition of Survivor Series, Rollins sacrificed himself during the men's traditional match allowing SmackDown to ultimately gain the victory. The following night the self-proclaimed Messiah, berated the whole roster but KO was not having any part of it. Owens quickly became a huge barrier in Rollins' cause for the greater good. The Authors of Pain attacked Owens with Rollins' character in question.
Owens finally had enough of his rival's mind games and torment and challenged Rollins to a match on the Grandest Stage Of Them All. Rollins mockingly accepted his challenge and the match was made official for night one of WrestleMania. Owens came out of the gate beating the holy hell out of the Monday Night Messiah trying to achieve his long-awaited moment at Mania but, Rollins tried to steal a disqualification victory by using the ring bell.
Owens hellbent on revenge provoked Rollins into turning their encounter into a no-disqualification contest where the fight could be taken all over the empty arena. The highlight of the match, was when KO used the WrestleMania sign to deliver a thunderous senton bomb through the announce table. Owens would secure the victory with a Stunner in an incredible match. Despite having no crowd during the pandemic era, both KO and Rollins put on an intense performance under the brightest lights.
In my personal opinion, this was a great feud that helped both superstars in their transformation as compelling characters for years to come.