BWN Nerds' Movie Review: Soul (2020)
The Nerds keep it current this week as well! Tackling the newest addition to the Pixar catalog.! Does Soul resonate sharply or fall flat?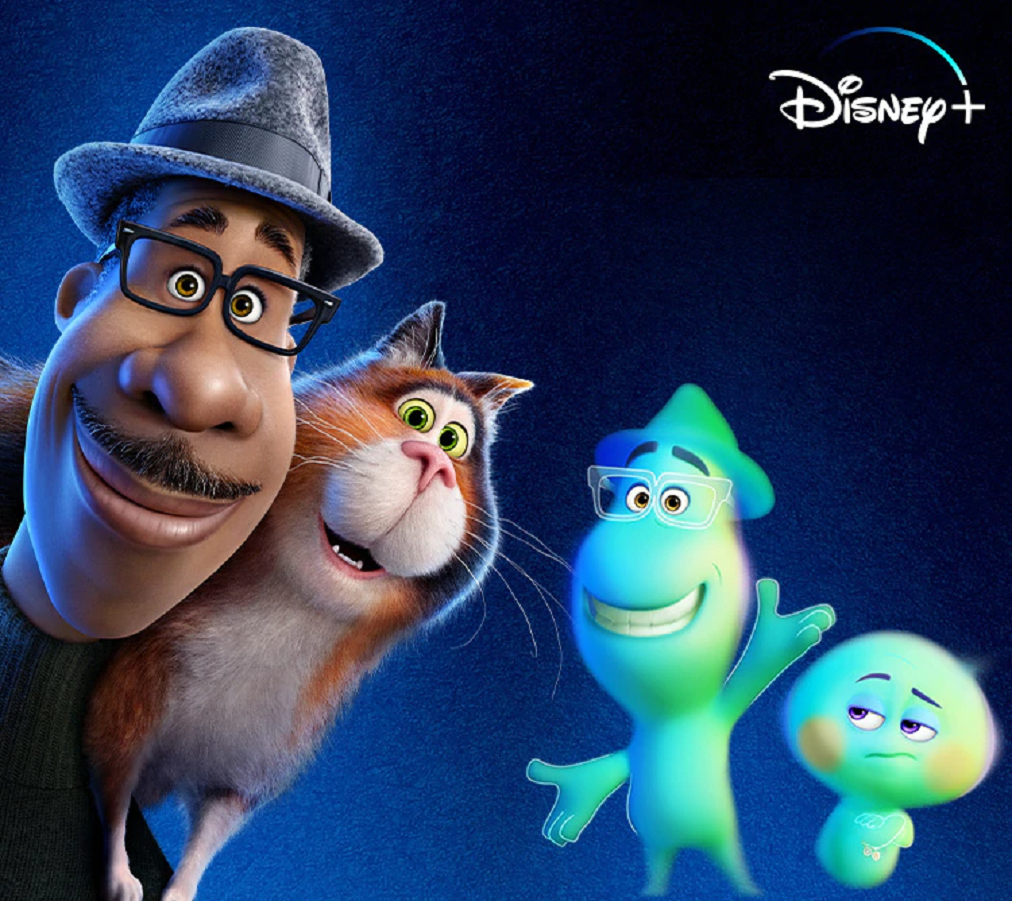 Welcome to this week's edition of the Nerd Review!  Every week the Nerds give you their take on a different classic from the Nerdosphere.  This week Dave and Patrick review the highly anticipated Pixar film Soul, released on Disney+!
The Flick:  Soul
What's it About:  Joe finally gets the opportunity to realize his dream and become a Jazz pianist after a successful audition.  Unfortunately, as he is walking home to tell others, he inadvertently steps into an open manhole and falls to his death (almost).  As Joe's soul begins to make its transition to the "Great Beyond", Joe attempts to escape and finds himself in the "Great Before." There, he inadvertently becomes a mentor to an unborn soul known as 22 who does not want to transition to life on Earth.
Metacritic Score: 83
The Nerds' Take on Soul (2020):
Patrick:  Confession time, I am trying to write this review in the midst of following what I feel is the one of the saddest days in American History.  So, I apologize if my writing is a little disjointed.  That said, let's get to it.  We covered this film a couple of weeks ago on Bandwagon Nerds and when asked to rate it on a scale of 1-10, I gave Soul a 9.8.  I may need to go back someday and look at my rating.  Maybe I was a little wrapped up in the moment, I'm not sure.  What I do know is the Soul is another winner for Pixar and is a damn near perfect film to lift your spirits during dark times.
Soul is the story of two souls: Joe Gardner and the unnamed 22.  Joe is an unhappy music teacher who believes his true purpose in life is to be a jazz musician.  Just when Joe finally thinks he has achieved his big break, he tragically falls down an open manhole and finds himself in a coma.  Joe's soul begin to transition to what is described to him as the "Great Beyond".  Joe, realizing this means he will have died before ever achieving his dream, escapes the path to the Great Beyond and lands in the "Great Before".  The Great Before is a place where unborn souls develop their personalities prior to being born.  Joe pretends to be a mentor and is assigned to the aforementioned 22.  22 has long avoided the final step in developing their personality known as their spark which will result in 22 getting a pass to enter Earth.  Because they don't want to go to Earth, 22 agrees to be mentored by Joe and when they get their pass, 22 will give it to Joe.  Of course, nothing goes according to plan and 22 and Joe learn more about living than they could have hoped.  Oh, and there is this whole thing where 22 inhabits Joe's body…
I wish I could have written an even shorter summary as I really didn't want to spoil too much of this film.  Even so, I don't know that there was much I could write that would do this movie proper justice.  The film is one of self-discovery, questions of the afterlife, and recognizing the beauty of experiencing the world around us.  Joe's entire worldview is challenged as he desperately tries to coach 22 on Earth in hi body.  Watching just take the world in forces Joe to reevaluate everything he thought he knew to be true.  And 22, by actually experiencing the world through Joe, comes to a better understanding of what it mean to be a part of it.  They make a symbiotic pair that together face and answer some huge existential questions.
The animation of Soul is nothing short of breathtaking.  From the serenity of the Great Before and Great After to one of the best representations of New York I have seen, it is all gorgeous.  But where Soul really shines is in the art of humans.  Some animated films can fall into the trap of making every non-lead characters all look rather cookie-cutterish and the same.  Not the case in Soul.  Everyone you see is a unique character all their own complete with their own look, body type, hair, etc..  One can get caught up in the finding all of the various unique details.  Hell, viewers can spend copious amounts time trying to decipher the back stories of background characters.
The voice cast I led by to greats: Jamie Foxx as Joe and Tina Fey as 22.  They play well off of one another and do a great job carrying the film.  The rest of the cast is nothing short of terrific.  My personal favorite is Moonwind voiced by Graham Norton.  Moonwind is a human who has learned how to transcend his mortal body through deep meditation (spinning a sign for a store on a street corner).  He's brilliant.  I was also thrilled to hear the voice of the great Phylicia Rashad in the role of Joe's loving, yet often disapproving, mother.  Other great actors like Angela Bassett and Questlove lend their talents.
Soul is such an uplifting film that tackles some pretty complex themes.  It examines the concept of a before and afterlife.  The movie challenged the notion of finding one's purpose and puts a focus on finding joy in the world around us.  I've read other reviews that seem to think Soul is not for children, that the concept are too complex for kids.  That is nonsense in my opinion.  Sure, kids may have questions, but honestly Soul presents a real opportunity to engage in some meaningful, positive conversations about some terrific concepts.  I know I said I may go back and give this one a second look and change my rating, but today is not that day.  Soul is an instant Pixar classic and could go down as one of their best ever.
Patrick's Rating: 4.92/5.0
Dave Soul is the 23rd film from Disney-Pixar and, arguably, the biggest movie to be released at the tail end of 2020, along with Wonder Woman 1984. It is common knowledge by now that Disney-Pixar does not make bad movies and, more often than not, they make damn good to great movies. Surprising no one, Soul follows this template and delivers another very memorable Disney based experience.
Soul is a story about Joe Gardner, a middle-school music teacher by day who dreams of landing that one big gig that will put him on the map. He gets the opportunity to play in a jazz band headed up by the legendary Dorothea Williams. Joe impresses Dorothea enough to land the gig….and then proceeds to fall down an open manhole cover. Joe hovers near death and it is here that the movie goes in a starkly different direction as Joe refuses to accept his fate and is soon matched up with 22, an unborn soul that has never earned its path to Earth because it has never found its "spark" or, really, its purpose. 22 is as cynical as it can be and thinks an Earth-bound existence would be a terrible fate. Joe is assigned to 22 as its mentor to try and teach it what its purpose is. But Joe has an ulterior motive and is actually using 22 to try and get back to Earth and reunite with his body before it is too late and he dies. Joe and 22 learn a great deal about themselves with Joe realizing there is more to life than landing that one Jazz gig and 22 learning that there are certain aspects of Earth that are beautiful and enjoyable, no matter how simple or small they might appear.
Soul is very good. Let's get that out of the way right off the bat. It is heartwarming, sweet, and very funny. There are important life lessons to be learned in the movie. Joe is voiced by Jamie Foxx and he is excellent in this role. Tina Fey voices 22 and she does a great job at demonstrating the wide range of emotions that 22 experiences as she runs the gamut of unique Earth experiences, even when 22 ends up in Joe's body for a while, while Joe ends up in the body of a cat. The movie does a tremendous job of showing how not everything is as it seems and how you truly cannot judge a book by its cover. Joe's journey from trying so hard to convince himself that his life would only matter if he accomplished his dream of a musical career to his ultimate realization that his life could not be defined so narrowly is presented in a way that is both engrossing and, on some level, relatable. The same can be said for 22 and how it comes to realize that despite numerous prior mentors failing to help it realize its purpose, its key to a meaningful existence was likely within itself all along.
It is not all great however. Soul is not going to be a movie that is easy for younger children to grasp. Make no mistake, it is dealing with some pretty heavy topics no matter how it is presented. Death, the after-life, the Great Beyond, the Great Before…these are all concepts that might not be as kid friendly as parents might like. This is something Disney-Pixar has done on occasion with other movies like Onward and Up, both of which were excellent as well but addressed more serious topics. There is nothing wrong with this, by the way. But for parents who consider Disney-Pixar to be synonymous with Toy Story, The Incredibles, or Finding Nemo, they might find Soul to be a bit of a sharp departure from those movies.
For teens and adults though, Soul will likely resonate quite a bit with them. It is one of the only movies I can recall that deals with the concept of unborn souls, where they come from, why some individuals are, for instance insecure, and why some people just seem to be naturally good at certain things, or even a prodigy. This unique take on death, birth, the after-life and everything in between is fresh and different and it makes Soul stand out from just about any other movie like it. Disney-Pixar hit another home run with Soul and it is another movie I can whole-heartedly recommend for your viewing pleasure.
Dave's Rating: 4.0/5
Overall Nerds' Rating for Soul (2020): 4.46/5.0
Bandwagon Nerds #68 – 90s Project pt. 4: Sports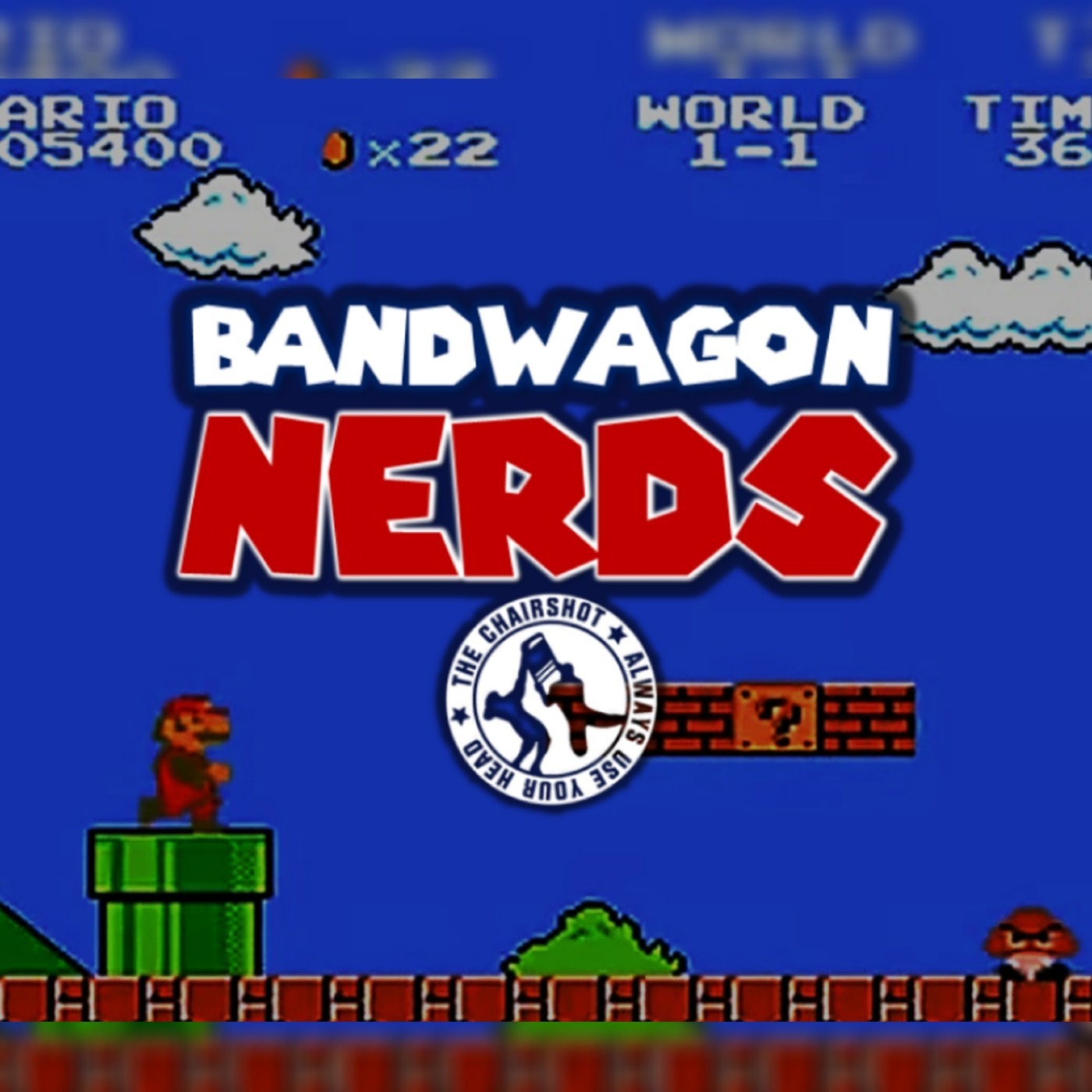 The 90s Project rolls on this week as Patrick, Rey, Dave and PC give their top 10 Sports Movies from the 1990s!   The guys cover all kinds of great sports flick ranging from comedies to documentaries to dramas!  WandaVision's penultimate episode dropped another major Marvel shakeup, the nerds review all of the happenings in Westview and what it could mean for the MCU.  News broke this week of a new Superman film in the works.  Patrick was intrigued, Rey less so.  Could the guys change Rey's mind.  Finally, the Nerds choose what MCU "mood"  they would be.
@BandwagonNerds
@WrestlngRealist
@AttitudeAgg
@itsReyCash
@PCTunney
@ChairshotMedia
About Bandwagon Nerds
Join Patrick O'Dowd, David Ungar, and a rotating cast of guests as they keep everyone up on all things nerd, and maybe add some new nerds along the way. It's the Bandwagon Nerds Podcast!
About the Chairshot Radio Network
Created in 2017, the Chairshot Radio Network presents you with the best in wrestling and wrestling crossover podcasts, including POD is WAR, Women's Wrestling Talk, The #Miranda Show, Badlands' Wrestling Mount Rushmores, The Outsider's Edge, DWI Podcast, Bandwagon Nerds, the Greg DeMarco Show, 3 Man Weave, Five Rounds, Turnbuckle Talk, Suwama's Station, The Reaction and more! You can find these great shows each week at theChairshot.com and through our distribution partners, including podcasting's most popular platforms.
---
The Chairshot Radio Network
Your home for the hardest hitting podcasts and radio shows!
Listen on your favorite platform!
iTunes  |  iHeart Radio  |  Google Play  |  Spotify
Listen, like, subscribe, and share!
---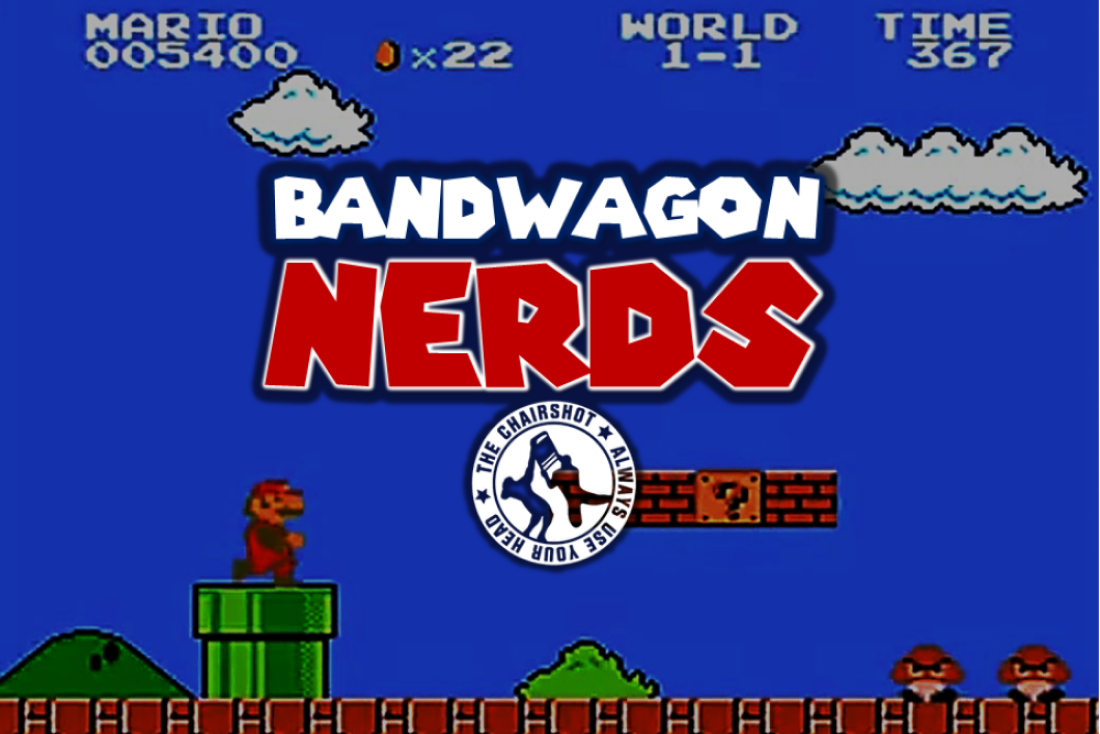 BWN Nerds' Movie Review: Godzilla (2014)
No introduction is really necessary for this movie franchise. If you don't know what Godzilla is, I'm assuming you're a newborn or live somewhere that just recently got cable. With a slightly adjusted format, the Golden Age Nerd himself, Dave Ungar, flies solo on this review.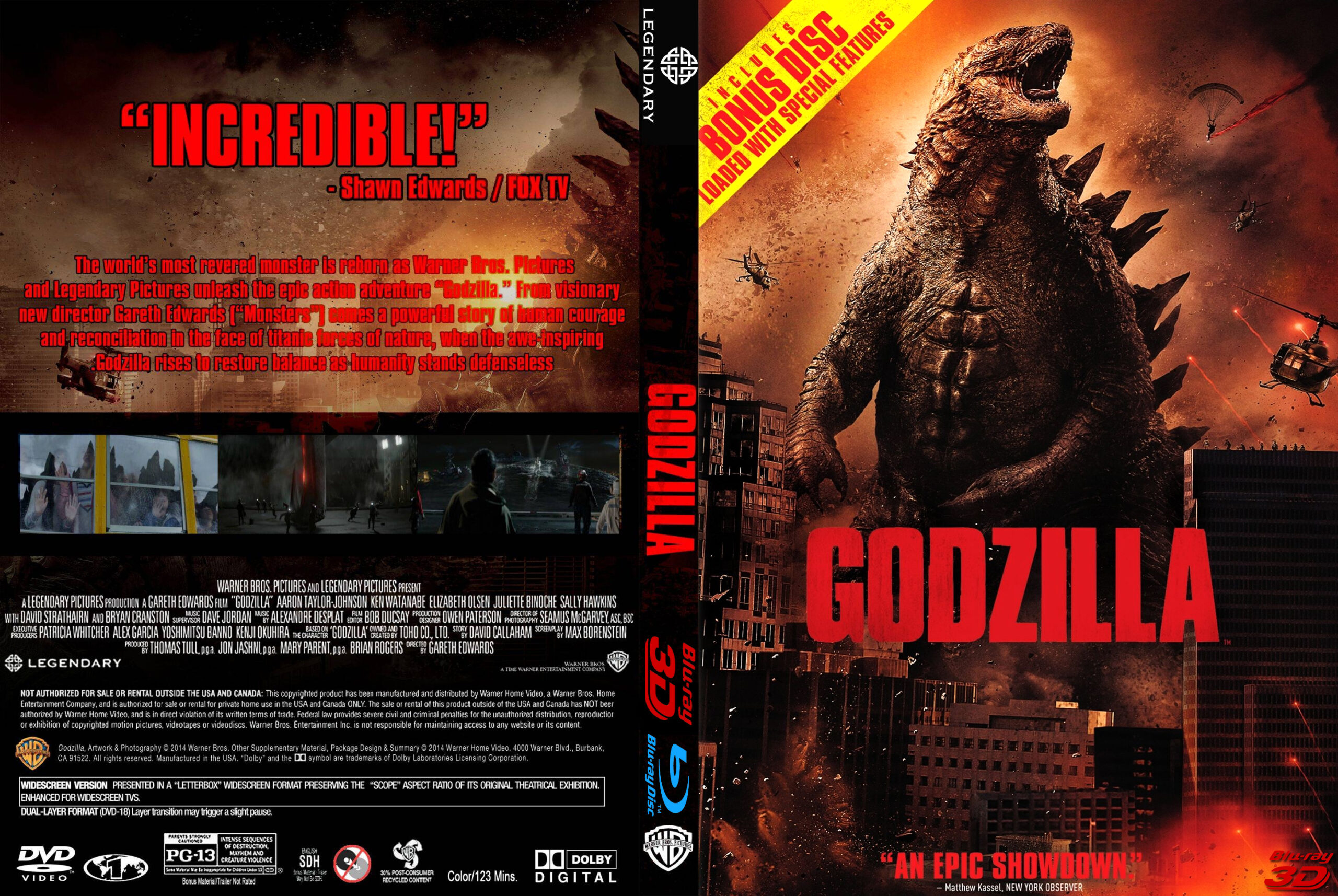 No introduction is really necessary for this movie franchise. If you don't know what Godzilla is, I'm assuming you're a newborn or live somewhere that just recently got cable. With a slightly adjusted format, the Golden Age Nerd himself, Dave Ungar, flies solo on this review.
The Movie: Godzilla (2014)
Metacritic Score: 62
Tomatometer: 76% 
IMDB:  6.4/10
After Greg and I did a month-long tour of the Oceans franchise, Patrick and I decided that we would get everyone ready for the first really big movie of 2021, Godzilla v. Kong, slated for a simultaneous theater and HBO Max release on March 31, 2021. To do this, we decided that we would review each movie in Legendary Pictures MonsterVerse to lead into the Monster battle to end all battles (for this year anyway) beginning with 2014's Godzilla, the first movie in the franchise.  A funny thing happened along the way though: Patrick could not find the movie on a streaming service and was too much of a cheap bastard to fork over the cost of even a rental (yes, he gave me permission to call him that). So, being the team player that I am, I volunteered to fly solo on this one and, hopefully, Kong: Skull Island will be on a streaming service next week so Patrick can end his hiatus.

Dave's Review:
The 2014 version of Godzilla is a reboot of probably the best-known monster franchise in the world. The movie is really a movie in two parts as the first hour is vastly different from the second. So, let's break this down into parts. The first hour begins with some black and white footage of what appears to be the US military trying to nuke a creature with large spikes running the length of his back. We soon learn that the nuclear tests of the 1950's, carried out by the US and USSR, were not tests at all, but attempts to kill a creature that is initially called Gojira, but then gets called Godzilla minutes later without any real explanation as to the difference in the names. In 1999, two Monarch Corporation scientists travel to the Philippines where they discover the fossilized remains of a Godzilla-like creature. But they also discover two spores and one of them has hatched and is heading for Japan (you can't have a Godzilla movie without Japan being involved). Joe Brody (Bryan Cranston) works at the Janjira Nuclear Plant with his wife Sandra. Joe sends Sandra into the reactor to check on some readings. A large tremor breaches the reactor. A meltdown occurs and Sandra perishes. The Japanese government quarantines the zone and it is off-limits.
Fast forward 15 years and Joe's son, Ford, is now grown up with a family of his own in San Francisco. He comes home just in time to be called to Japan as his father has been arrested for trying to enter the Quarantine Zone. Ford goes to Japan and his father reveals to him that there was no tremor 15 years earlier and he feels that "something" caused the reactor breach and the government is hiding it. Joe and Ford go back to their home, located right in the middle of the Quarantine Zone. They discover there is no radiation present and animal life is doing quite well. They are arrested and taken to the remains of the nuclear plant where they discover a cocoon like object that has been feeding off the nuclear reactors for 15 years and emitting increasingly large EMP pulses. Naturally, a winged and massive creature emerges from the cocoon and destroys the base before flying off into the night sky. Joe is severely injured and dies.
The creature is dubbed a MUTO (Massive Terrestrial Unidentified Organism). It feeds off of radiation and heads towards Hawaii, eating a Russian nuclear sub along the way. But Godzilla becomes aware of the MUTO and intercepts it in Hawaii. Godzilla's arrival causes a massive tsunami and there is widespread destruction even though the encounter between the creatures is relatively brief. That sums up the first hour and you can see the problems that exist. When you kill off Bryan Cranston in the first hour, and you don't even have Godzilla show up until right at the one-hour mark, you have probably done something wrong.
Thankfully, things get much better in the second hour. We learn that there is a second MUTO and this one is female. She emerges and obliterates Las Vegas. The two MUTOs were speaking with each other and Godzilla picked up on this, which is how he got involved. All three creatures are on a collision course for the Bay Area and the US Military decides that the best option is to lure the creatures 20 miles off-shore so they can be nuked. Ishiro Serizawa, one of the Monarch scientists who discovered the cavern in the Philippines, is well aware that the same strategy failed to destroy Godzilla in the 1950's. Nevertheless, the two MUTOs and Godzilla have a major throwdown in San Francisco. Godzilla is quite cool in these segments and director, Garreth Edwards, did an excellent job of building up to that moment when Godzilla finally unleashes his atomic breath. Still, Godzilla is pretty much getting his ass handed to him by the MUTOs, until Ford destroys a nest with many unhatched MUTO eggs. The manner in which Godzilla defeats the MUTOs is quite epic, especially the female. Godzilla seems to succumb to his injuries, but he awakens the following morning and lumbers back to the sea as the media dubs him the King of the Monsters and the Savior of The City.
The second hour is filled with lots of great action, cool special effects and, most importantly, plenty of Godzilla. It makes up for a fairly weak first hour. Looking at the movie as a whole though, this is a tough one to place. The plot is a bit more linear than the 1998 version with Matthew Broderick. It makes more sense and doesn't pull you in too many directions all at once. Still, it is not a plot that plays out very smoothly. The segments with Cranston are good but over far too quickly. Serizawa's belief that Godzilla will defeat the MUTOs seems to be as random as many other elements of the movie. The MUTOs are not particularly special, as far as movie monsters are concerned, and are actually somewhat lame. On the other hand, the movie does a good job at honing in on the human element, especially Ford's determination to get back to his family. This becomes the driving force in the second hour of the movie. Ford lost his father; he has no intentions of losing his wife or son as well.
As for the cast, I already mentioned Bryan Cranston, who is excellent in the limited time he had in the movie. Aaron Taylor-Johnson does a very good job as Ford and Elizabeth Olsen, known worldwide now as Wanda Maximoff, does an equally good job as his wife, Elle. Ken Watanabe turns in a solid performance as Serizawa. There are other names and faces you will recognize but I will leave that for you to discover.
So what is the verdict? To steal from Patrick O' Dowd, the movie is "fine", It was a decent attempt to simultaneously reboot one of the great movie franchises of the last century, while at the same time kick off a shared universe, no easy task to be sure. It does some things right and others, not so much. The acting is good as is the special effects. Godzilla is as bad ass as you would hope. It's just not as interesting or compelling as one would have hoped and I pin that on the fact that the MUTOs just were not strong as monster antagonists to Godzilla. In the end, I always ask myself the most important question: Was I entertained? To that I respond yes. If you are a Godzilla fan, or remotely interested in the upcoming slobber knocker between Godzilla and King Kong, I strongly suspect you will enjoy this. It is much better than the 1998 train wreck that not even Matthew Broderick could save. It is far from perfect but it is good enough for you to invest your time into checking out.
Overall Nerd Rating for Godzilla (2014): 3/5