Cook: Breaking Down The 2021 NFL Conference Championship Games
This weekend is Conference Championship Sunday in the NFL, and Steve Cook is here to break it down and tell you what's going to happen–and why!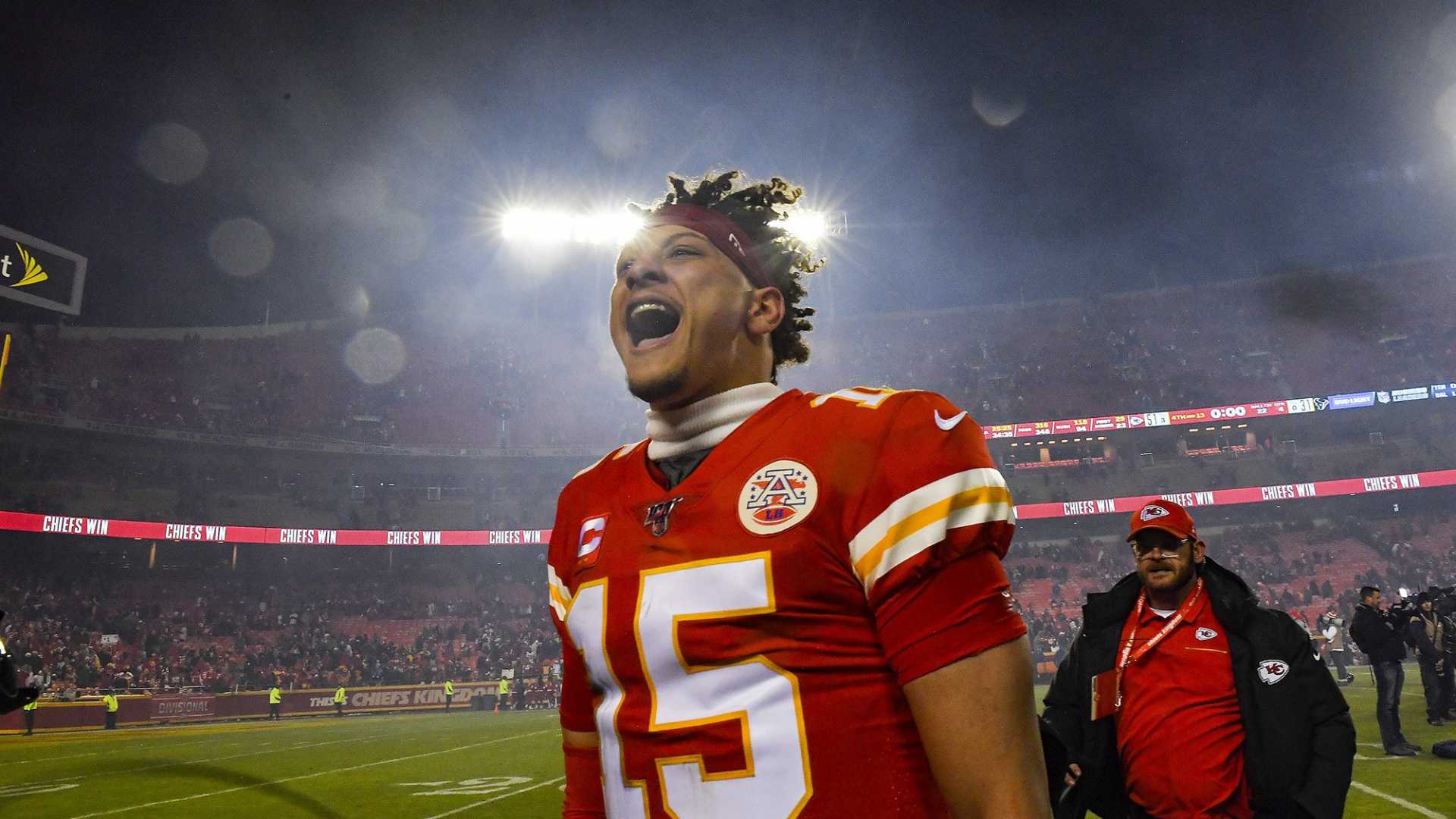 This weekend is Conference Championship Sunday in the NFL, and Steve Cook is here to break it down and tell you what's going to happen–and why!
No matter what happens this Sunday, we already know what the theme of Super Bowl LV will be. The NFC will be represented by one of the greatest quarterbacks of all time, theoretically in the final years of their career. The AFC will be bringing one of the best young quarterbacks of today, looking to take that torch out of the hands of the old guard. All us writers have to do now is fill in the names. Pretty sweet, isn't it?
Before we get there, we need to do this first. One game pits two of the fellas in that GOAT conversation against each other. The other has two of the fellas looking to get in that conversation someday. Hell, one of them is already in that conversation according to some. Let's break it down!
Sunday, 3:05 PM: Tampa Bay Buccaneers at Green Bay Packers
I'm sure the twittersphere will only have kind things to say about this gesture. Everybody gets a high five! https://t.co/tWA8o3YIIQ pic.twitter.com/LadOvYbnws

— Tom Brady (@TomBrady) January 18, 2021
When I was a kid, there was a pretty interesting stat about the Tampa Bay Buccaneers. The Bucs lost their first twenty-one games that took place with a kickoff temperature below 40 degrees. Granted, most Tampa Bay teams during that time period were pretty miserable, things didn't really get cooking there until Tony Dungy arrived in the late 90s. Tampa's record isn't much better now, but that's at least partially because they haven't played many cold weather games since 2002, when divisions realigned. Instead of making the trek to Chicago & Green Bay every year as part of the NFC Central, they're going to Atlanta, Charlotte & New Orleans every year.
You kind of have to throw out everything you think you know about the Buccaneers. Only consider what you know about Tom Brady. He's been pretty good in cold weather games over the year. Antonio Brown: also pretty good in cold weather games. These aren't your father's Buccaneers, even if Tom Brady was playing against your father's Buccaneers back in the day.
Going to Lambeau Field is never easy though. The Packers looked good in their first playoff appearance this season, Aaron Rodgers was clicking on all cylinders against the top-ranked LA Rams defense. Tough to pick against them, except for one important thing:
I already picked against Tom Brady last week.
I didn't want it to happen, but it's undeniable now. Tom Brady's going back to the Super Bowl and winning it once again. Why would anything else happen? Brady will throw a couple of touchdown passes, Rodgers will fall flat on his face, and the Golden Boy will retake his spot on top of the mountain. It's what the NFL wants, and it just might be what the NFL needs.
Cook's Pick: Tampa Bay Buccaneers
Sunday, 6:40 PM: Buffalo Bills at Kansas City Chiefs
The Chiefs refusing to rule out Patrick Mahomes for the Conference Championship like… pic.twitter.com/hhwwRjuQDy

— TPS (@TotalProSports) January 20, 2021
Kansas City might have a problem. Patrick Mahomes suffered a concussion during Sunday's game against Cleveland, leading KC to almost lose to the Browns. I'm sure Chad Henne is a nice guy, but he's not Patrick Mahomes. Should Mahomes miss the AFC Championship game, the Chiefs won't be beating the Bills and advancing to play against Tom Brady.
You'd like to see Buffalo make it past the Chiefs and return to the Super Bowl for the first time since Super Bowl XXVIII. Josh Allen has had a great season throwing the ball to Stefon Diggs among others. It'd be a great story, and the idea of the underdog Bills going against big bad Tom Brady has a nice ring to it.
You have to pick the Chiefs though, especially since it seems like Mahomes is playing. If Mahomes isn't playing, pick the Bills.
Cook's Pick: Kansas City Chiefs
So it'll be Mahomes trying to take the torch from Brady. NFL pundits might declare Pat the greatest QB of all time if he wins. Enjoy Championship Weekend!
Down The Wire: No Cap Recap Super Bowl Edition
The Wortz brothers are back one last time this season to review Super Bowl LVII!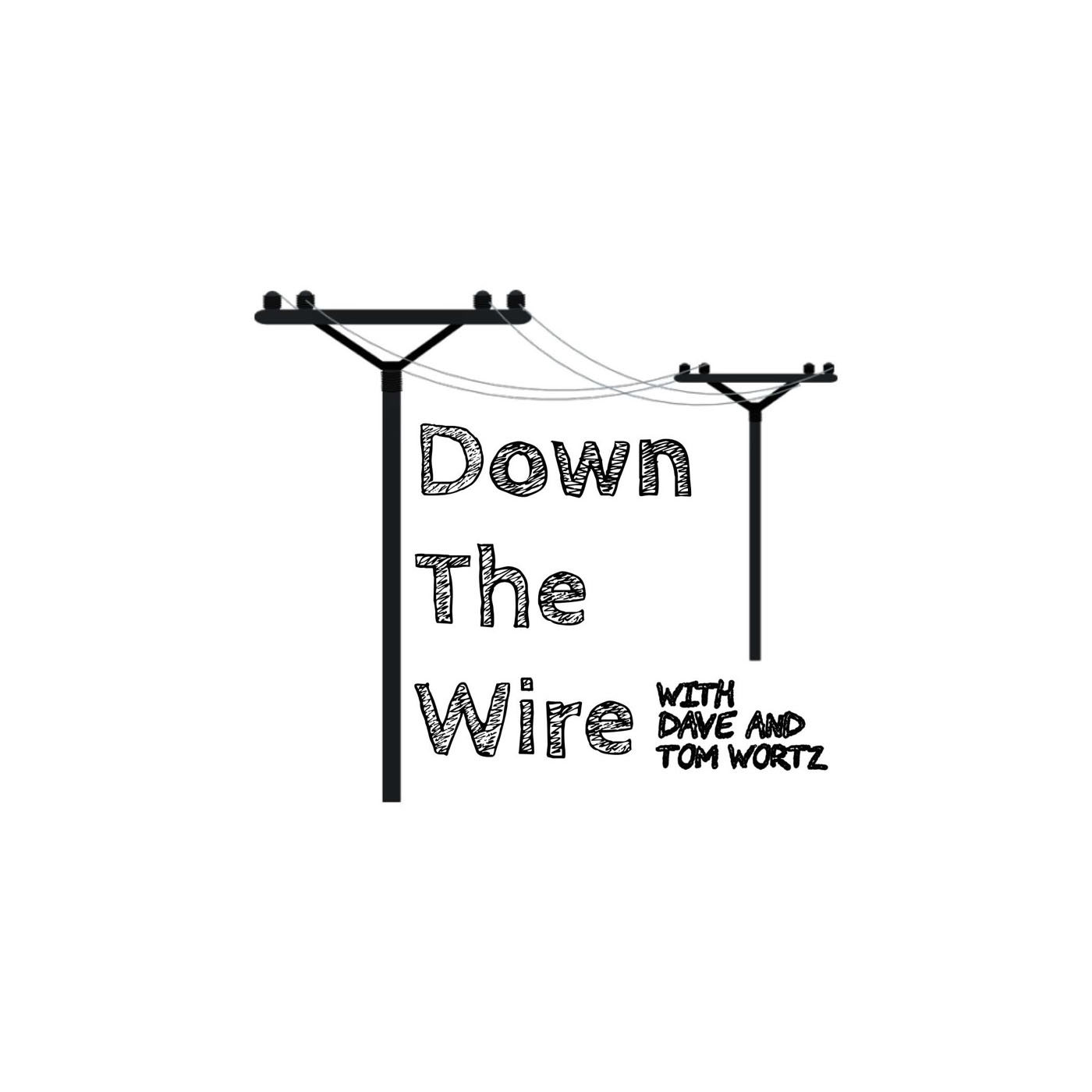 The Wortz brothers are back one last time this season to review Super Bowl LVII!

Powered by RedCircle
About the Chairshot Radio Network
Launched in 2017, the Chairshot Radio Network presents you with the best in sports, entertainment, and sports entertainment. Wrestling and wrestling crossover podcasts + the most interesting content + the most engaging hosts = the most entertaining podcasts you'll find!
Featuring shows such as POD is WAR (sports, entertainment & sports entertainment) Bandwagon Nerds (entertainment & popular culture), The DWI Podcast (Drunk Wrestling Intellect), The Greg DeMarco Show (wrestling), The #Miranda Show (wrestling and entertainment), Hockey Talk (sports), Patrick O'Dowd's 5×5 (pop culture), The Outsider's Edge (wrestling), Down The Wire (Sports), Talk The Keki (Anime), The Mindless Wrestling Podcast, Attitude Of Aggression/The Big Four (wrestling), and more!
---
The Chairshot Radio Network


Your home for the hardest hitting podcasts and radio shows!
Listen on your favorite platform!
iTunes  |  iHeart Radio  |  Google Play  |  Spotify
Listen, like, subscribe, and share!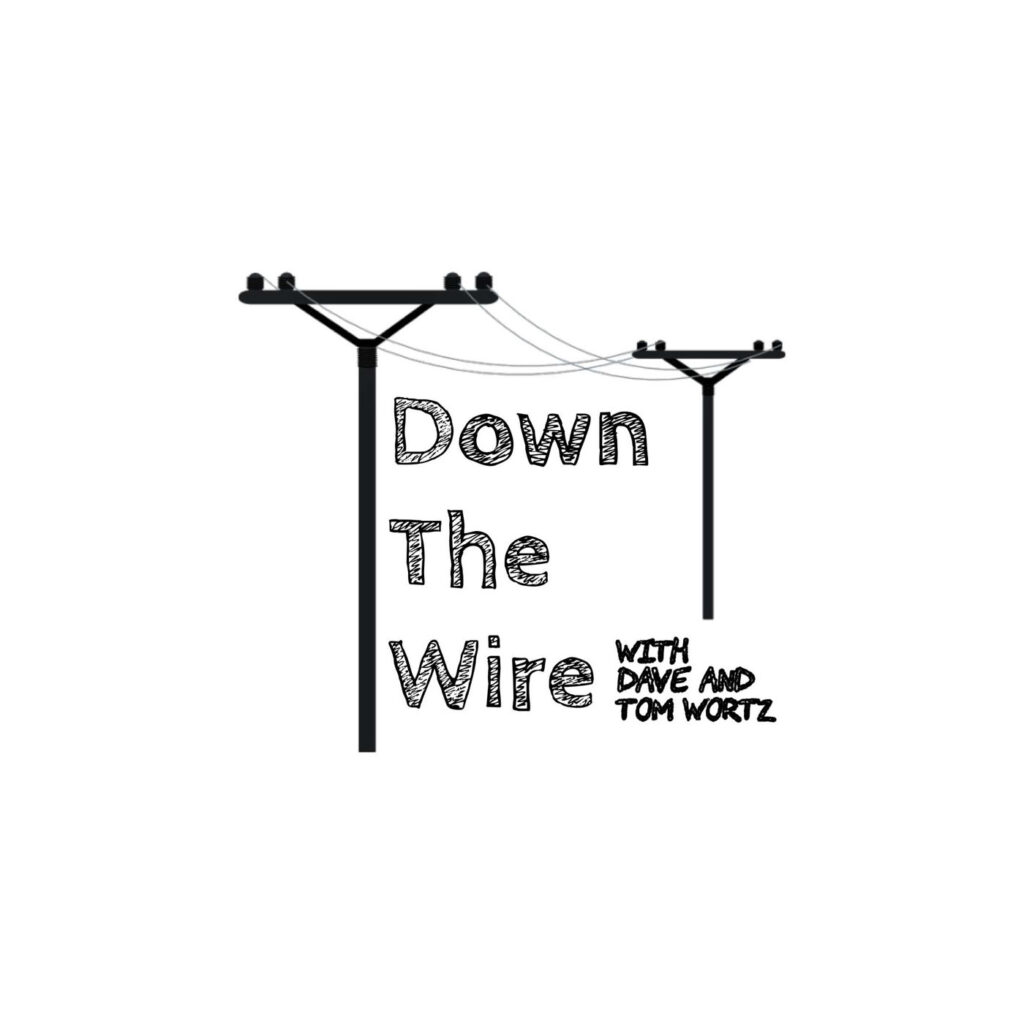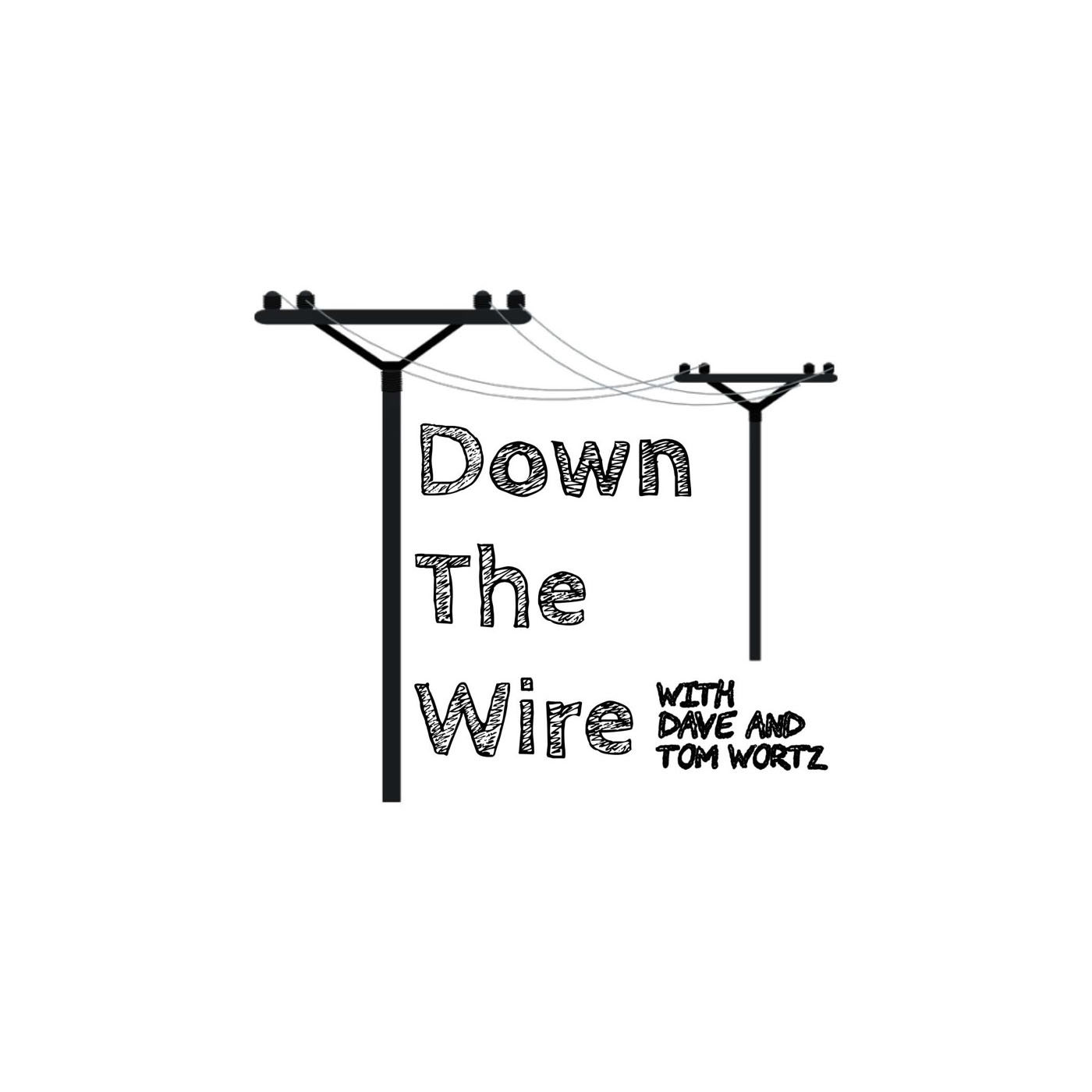 Cook's 2022 NFL Gambling Picks: Super Bowl LVII
It's the Super Bowl, and the world will be watching! See who your resident Chairshot handicapper Steve Cook thinks will win the NFL's championship!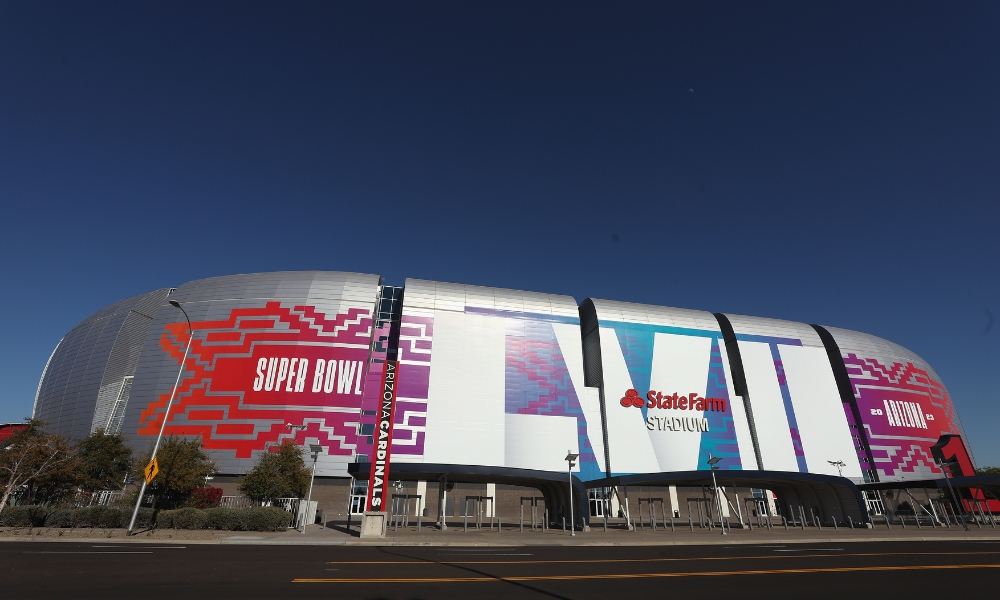 It's the Super Bowl, and the world will be watching! See who your resident Chairshot handicapper Steve Cook thinks will win the NFL's championship game between the Eagles and the Chiefs.
Hi, hello & welcome to Super Bowl LVII! I'm Steve Cook, and I'm not going to lie to you good & honest Chairshot readers. I have absolutely no interest in writing this column or watching this game. None whatsoever. Those of you that root for NFL teams that have come up short in conference championship games know exactly what I'm talking about. Granted, getting to that position certainly beats a decade of three-win seasons, three decades of not being able to win a single playoff game & most of the states that NFL franchises currently find themselves in, but there is absolutely no fun to be had in a Super Bowl that you think your team should be in.
Our Cincinnati Bengals had a few too many obstacles in front of them. They had to deal with the best quarterback in the league, who allegedly had a high ankle sprain but seemed to be throwing the ball and moving around pretty well. The Bengals quarterback didn't have his best game, and their offensive line had a little too much to deal with while the Chiefs' offensive line seemed unbothered. There was all the trash being talked by some of the Bengal players, which while horribly overplayed by the media certainly got under the Chiefs' skin. Then there were the officials giving the Chiefs extra downs whenever they needed them and popping up with some kind of bogus call whenever the Bengals made a big play.
So the Bengals season is over. Which is fine. Now I have to hear about how it's such a wonderful story that the Kansas City Chiefs managed to somehow get back to the Super Bowl. I have to hear about Andy Reid, & Patrick Mahomes, & Jackson Mahomes, & how loud it gets in Kansas City, and that goofball from the University of Convicts, Travis Kelce. Oh don't get me started…ok, I'll get started.
Did you know that Travis & Jason Kelce are the first brothers to oppose each other in the Super Bowl? I might have heard that a time or thousand over the past couple of weeks. It's not accurate. See, Travis is a tight end for the Chiefs, while Jason plays center for the Eagles. They will not be taking the field against each other. Had the Cardinals & Steelers played in this game, and J.J. Watt played linebacker for the Cardinals while Derek Watt was in at fullback for the Steelers, they would have opposed each other in the Super Bowl. That would have been interesting. This isn't. Let me know if Travis goes in at linebacker, or Jason lines up at defensive end, because that would be interesting. Here, they'll just stare across the field at each other like a couple of octogenarian politicians.
Chiefs vs. Eagles. I mean, the whole "two Black quarterbacks" thing is pretty cool, and it's shocking yet not all that shocking that it took so long. Beyond that, I've got nothing. I'm still going to be stuck watching this thing, so how does one get excited for the actual game itself?
Prop bets?
Yep, we got prop bets coming out the yin yang for the biggest sports gambling day of the year. You can bet on almost anything going on in this game, though I wouldn't recommend it unless you have some inside knowledge. How long will the National Anthem take? Bet on it if you know how fast Chris Stapleton sings things. I don't listen to current hip-hop, so I'm not familiar with his work. Let's take a look at some of the best and/or most popular…
What will the coin toss land on?
One of the dumbest things to bet on out there, but still one of the most popular. Heads has won four out of the last five Super Bowls. Personally, I always chose Heads on Madden 2002 back in the day, so that would be my pick.
Super Bowl MVP:
Patrick Mahomes: +130
Jalen Hurts: +140
Travis Kelce: +1100
AJ Brown: +1400
Miles Sanders: +2500
Devonta Smith: +3000
Haason Reddick: +3000
There's a long list of other options on BetMGM, but I feel like I've already listed too many. A quarterback has won this award thirty-one times. Mahomes is going for his second, and with his "story" going in it'd be an easy call to make if the Chiefs end up winning. Now, we've seen a wide receiver win it two out of the last four seasons, this opens the door for the likes of an AJ Brown to slip through. Interesting thing about Kelce: No tight end has ever won Super Bowl MVP. Considering how much media has gassed him up this week with the "brothers" storyline, he's an interesting choice at +1100. I still think the quarterbacks are the obvious bets, especially if you're getting them at plus odds. I could see this changing before Sunday.
Color of Gatorade Bath:
Orange: +325
Yellow/Green: +175
Clear/Water: +750
Blue: +400
Red/Pink: +500
Purple: +900
No Gatorade Poured: +1400
I'm a Lemon-Lime guy myself, so I would be hoping for some yellow Gatorade on the sideline if I was involved. I am not, so it would behoove those wanting to bet on this to figure out which Gatorade players of both teams prefer. Blue has had a strong run, winning three out of the last four years. It seems relevant to point out that the Chiefs doused Andy Reid with Orange back in 2020. Some have speculated that Reid may opt out of the Gatorade bath now since he's old…I don't think he's quite that grouchy yet, but it's something to keep in mind.
I'd go Blue or Orange depending on who you think will win.
Sunday, February 12
Kansas City vs. Philadelphia (-1.5)
This is WILD 🤯

📺: #SBLVII on FOX pic.twitter.com/qZGxeUZNsu

— FOX Sports: NFL (@NFLonFOX) February 9, 2023
We've already said a lot about the Kansas City Chiefs. While I have my reservations over how they conduct themselves as an organization and over how they got to this particular game, I'm still a bit surprised to see them as an underdog. They've been here before, multiple times in recent years. Their recent postseason success would look even more impressive if it'd taken place before Tom Brady and/or the Patriots shifted the paradigm. Five straight AFC Championship Game appearances, three out of four Super Bowl appearances. They've dominated the AFC in recent years, and with Pat Mahomes locked up they'll probably dominate the AFC in future years.
So why are they the underdogs?
The Philadelphia School District announced a delayed opening for Monday after the Super Bowl 🎒 pic.twitter.com/EJu3z6MgST

— FOX Sports: NFL (@NFLonFOX) February 9, 2023
While the Chiefs had difficulty dispatching the Jaguars & Bengals in their AFC playoff games, the Eagles ran through their NFC opponents like a hot knife through butter. They had no issue defeating the Giants, then stomped out the hopes & dreams of the quarterback-less 49ers. There's a knock against the Eagles, which is the idea that they've had a relatively easy schedule. It kind of falls apart when you remember they played the Cowboys & Giants twice in the regular season, along with two other playoff teams in the Vikings & Jaguars early in the season. The Packers & Titans are usually playoff teams and both teams nearly made it again. These Eagles have taken care of business so far, and they could very well do it again.
I don't think they do. Patrick Mahomes may not have had that blow-away Super Bowl performance yet, but it's coming. If you're giving me the Chiefs as an underdog, I'm gonna take it.
Thanks for reading, and enjoy Super Bowl LVII!