Cook: Breaking Down The 2021 NFL Divisional Round
Steve Cook breaks down the NFL Divisional Round Playoffs, getting you ready for one of the best football weekends of the year!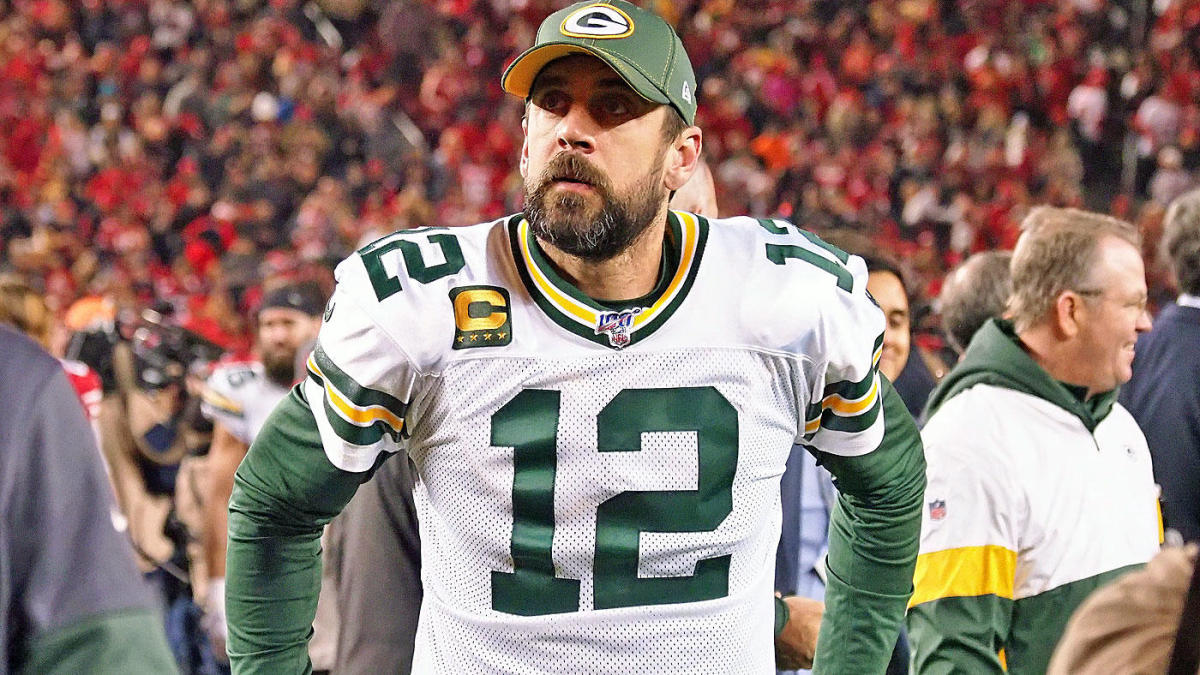 Steve Cook breaks down the NFL Divisional Round Playoffs, getting you ready for one of the best football weekends of the year!
Many experts say that the Divisional Round is the best weekend of the NFL season, and I agree with them. The Wild Card Weekend gets rid of all the riff-raff, and we're left with teams that deserve to be there. A bitter pill to swallow for me as a Cincinnati Bengals fan whose team can never win one playoff game when they get there, due to the Bo Jackson Curse. I still have to swallow it because it is what it is. The cream rises to the top, and any team that manages to win one playoff game has earned their position on the stage.
I know everybody out there is wondering who will win these games. Fortunately, I'm here to break it down for you, and let you know what's going to happen. After all, I did win 3 out of the 3 fantasy leagues I was in this season. Just saying, I know what these folks are capable of statistically. Ask anybody here on The Chairshot. I broke them all down and made them humble at some point during the fantasy season. Laid waste to all these folks, who all are intelligent in their own right. No disrespect to anybody I was up against. Their arms were just too short to box with God.
Saturday, 4:35 PM: LA Rams at Green Bay Packers
Aaron Rodgers vs Aaron Donald next week🍿

The two highest-graded players in the NFL (94.5) pic.twitter.com/fJj343RWje

— PFF (@PFF) January 11, 2021
You know it's a stacked weekend of action when this is the curtain-jerker. We got the best defense in the NFL going against Aaron Rodgers, on the frozen tundra of Lambeau Field. Where there will be 6,000 ticketed fans, along with first responders. Not enough to make a difference like a typical Packers home game.
As good as that Rams defense is, you don't like them nearly as much when Aaron Donald is off the field. Donald says he's ready to do, so does Jared Goff, so the Rams are heading into Green Bay with all hands on deck. I went with the Rams at +6.5, largely because they're looking as healthy as possible heading into this one, and you have to be impressed with what they did in Seattle. That being said, the Packers represent much stiffer competition. And I don't care if Aaron Rodgers has only won one Super Bowl, I'm still picking his team to win in Green Bay. They don't have to leave Wisconsin until the Super Bowl, though they might want to leave before then.
Yeah, I know. Kentucky guy talking state smack.
Cook's Pick: Green Bay Packers
Saturday, 8:15 PM: Baltimore Ravens at Buffalo Bills
Lamar Jackson has an amazing reaction to a reporter named Mike Jones 💀

(via @Ravens) pic.twitter.com/1OtUE00gIM

— Bleacher Report (@BleacherReport) January 11, 2021
Lamar Jackson finally got that monkey off of his back and won a playoff game. I was in a tough spot seeing Lamar compared to Andy Dalton, a perfectly competent Bengals QB that couldn't win a postseason game. This is the closest line right now, because Vegas and everybody knows this: Once you let Lamar Jackson out of his cage, he'll pile the bodies to the sky. One of the most fun athletes to watch of my, or anybody else's, lifetime. I mean, if you don't like Lamar, what do you like?
I'm a big fan of the Bills' story, and I'd like for them to go a long way. Josh Allen is a talented SOB and fun to watch. I'm not sure he's as fun as Lamar Jackson, but then I've seen many more Lamar Jackson games. This will be a big game for the future of both men, and might not be the last time we see them face off in the playoffs. I picked Baltimore at +2.5 largely because of my Lamar Jackson fandom, and the fact that the Ravens are just one of those franchises that excel in the playoffs. You always see them making a deep run. Buffalo? Well, they had four pretty deep runs, and you don't mention any of those in Buffalo if you want to get out alive.
Cook's Pick: Baltimore Ravens
Sunday, 3:05 PM: Cleveland Browns at Kansas City Chiefs
Kevin Stefanski and the Browns coaching staff after breaking down some Patrick Mahomes filmpic.twitter.com/WGDyAi4xNW

— Ian Hartitz (@Ihartitz) January 14, 2021
One of those games that will be closer than it should be for most of the game. Imagine the Browns going into an overly loud Arrowhead Stadium against Patrick Mahomes. It would be ugly. The fact that this stadium won't be crowded as usual kind of gives Cleveland a chance. The spread is -10. I'd typically take Cleveland on those odds in this environment. Except…man, that offense is pretty awesome and I bet KC wants to put on a show. Pittsburgh couldn't do it because they're awful, but Kansas City definitely can.
Browns fans are hoping that the Chiefs overlook them, and the team itself is trying to use Chiefs quotes as bulletin board material, but I just don't see Kansas City overlooking these guys. The "NOBODY RESPECTS US!" motivational tactic is as old as time and more often than not is based off of nothing. Listen, if you've made it to this point of the NFL season, there is somebody out there that respects you. This is the best Browns team since the days of Bernie Kosar. Just don't ask Cleveland fans of a certain age what happened when they played an AFC West team in the playoffs. Still a touchy subject.
I'm kind of hoping the Browns go away for one simple reason: It's awkward being a Bengals fan and seeing everybody in love with these guys. Not to be "NOBODY RESPECTS US!" guy, but I sure don't remember the Bengals getting the same type of good vibes from the people when they were good. What's up with that?
Cook's Pick: Kansas City Chiefs
Sunday, 6:40 PM: Tampa Bay Buccaneers at New Orleans Saints
Happy 42nd Birthday to @DrewBrees!! 🎂🎉#Saints | @Invisalign pic.twitter.com/JWOtOACf5o

— New Orleans Saints (@Saints) January 15, 2021
We got Tom Brady & Drew Brees up past their bedtime. Nah, we need to get past the old people jokes, as honestly I'm pretty happy to see a game with two quarterbacks older than me playing in it. Makes me feel not quite as old. They still got skill too, both men were in the top 10 QBR rankings for the 2020 regular season. I'm pretty sure QBR gives Brady & Brees 50 points just based off of being Brady & Brees, but they still had impressive seasons. We're talking about their buddy Ben Roethlisberger possibly retiring, but nobody's really talking about either of these guys doing it. Unless they just want to go out on top, which with Brees is definitely a possibility.
The Saints won the first two meetings, and we all know the old saying about teams that meet three times. We also know that it's dang near impossible to beat a Tom Brady-quarterbacked team in the postseason. Dude's won more postseason games than some teams have won games over the past twenty years. OK, a little exaggeration, but would you be surprised if it's true? Betting against Tom Brady in the postseason is like betting against Undertaker at WrestleMania. You just don't do it.
Unless it's in New Orleans.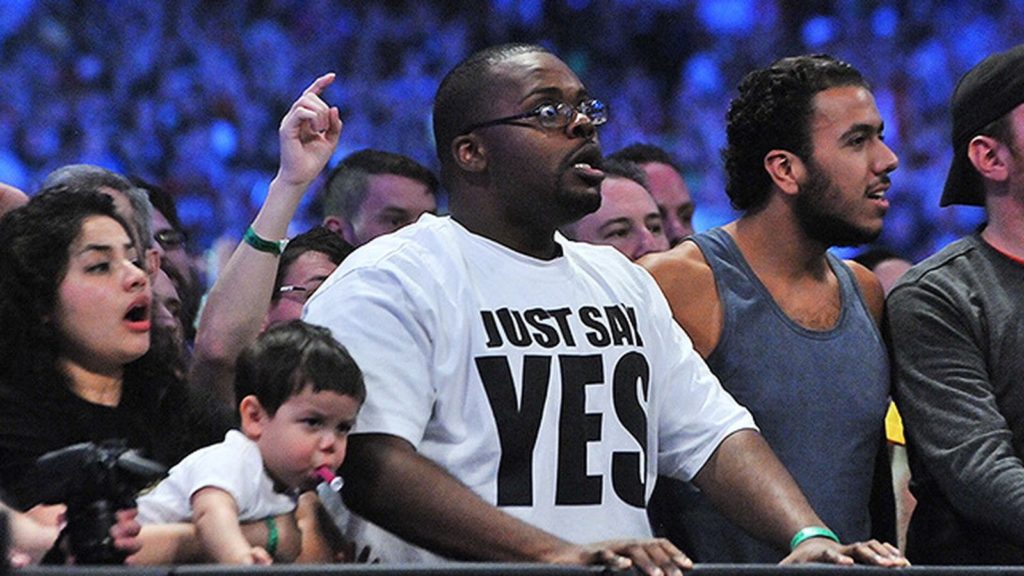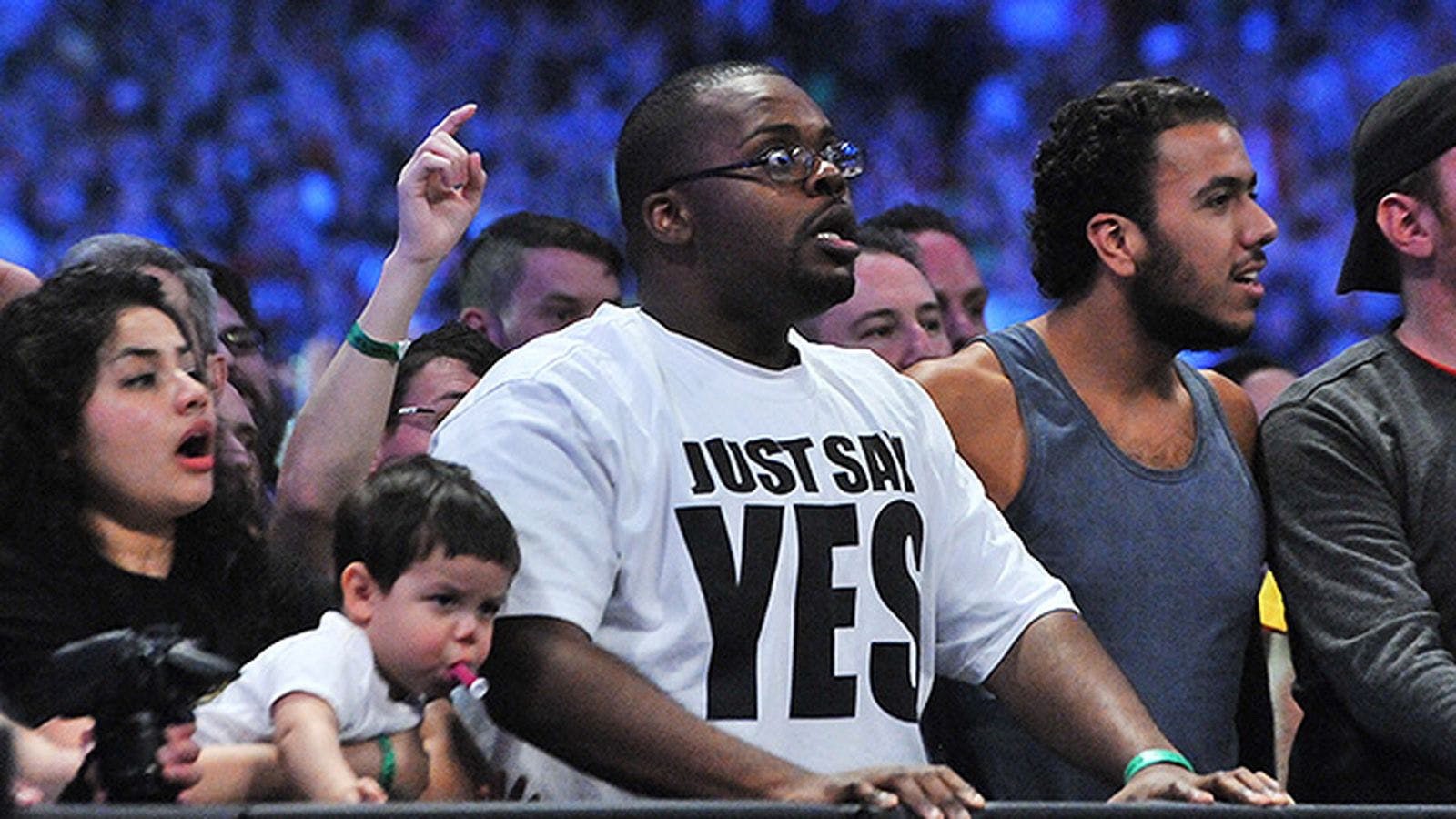 See what I did there? I like the Saints because I like their skill position players better. Alvin Kamara looks good and recovered from the rona. Michael Thomas is back in the mix, which can only be a good thing for the Saints' passing game. They also have a slightly better defense, and we all know that as much as we talk about the shiny quarterbacks, defense wins championships. Saints in a barn burner to end the weekend on a good note.
Cook's Pick: New Orleans Saints
Thanks for reading! Fun to do the ol' sports again, maybe I'll do more of it in the future…
3 Man Weave: JJ Watt, NBA All-Star Weekend
UFC 259 will see three titles defended in one evening, JJ Watt to the Cardinals and NBA All-Star weekend peek the interests of 3MW this week.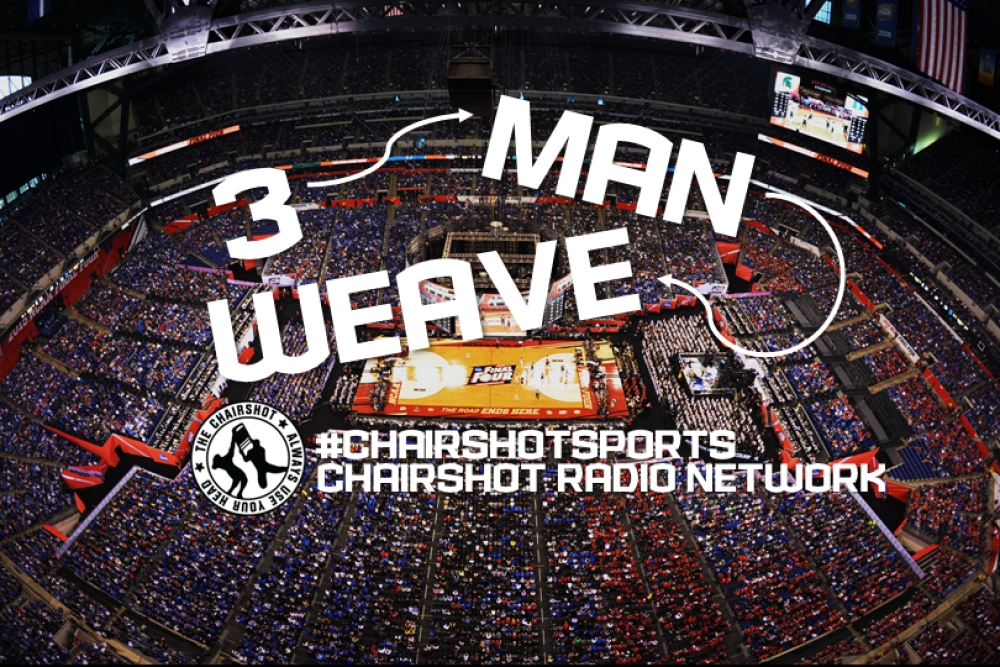 UFC 259 will see three titles defended in one evening, JJ Watt to the Cardinals and NBA All-Star weekend peek the interests of 3MW this week.
#ChairshotSports presents 3 Man Weave. Join Rey Cash @itsreycash PC Tunney @PCTunney and Christopher Platt @therealcplatt as they give their unique perspectives into the American and global sporting landscapes. This week on @3_ManWeave…
JJ Watt Sign w/ Cardinals
UFC 259
NBA All-Star Weekend
For the latest, greatest and up to datest in everything pro wrestling, sports and entertainment head to TheChairshot.com ALWAYS #UseYourHead
About the Chairshot Radio Network
Created in 2017, the Chairshot Radio Network presents you with the best in wrestling and wrestling crossover podcasts, including POD is WAR, Women's Wrestling Talk, The #Miranda Show, Badlands' Wrestling Mount Rushmores, The Outsider's Edge, DWI Podcast, Bandwagon Nerds, the Greg DeMarco Show, 3 Man Weave, Five Rounds, Turnbuckle Talk, The Reaction and more! You can find these great shows each week at theChairshot.com and through our distribution partners, including podcasting's most popular platforms.
---
The Chairshot Radio Network


Your home for the hardest hitting podcasts and radio shows!
Listen on your favorite platform!
iTunes  |  iHeart Radio  |  Google Play  |  Spotify
Listen, like, subscribe, and share!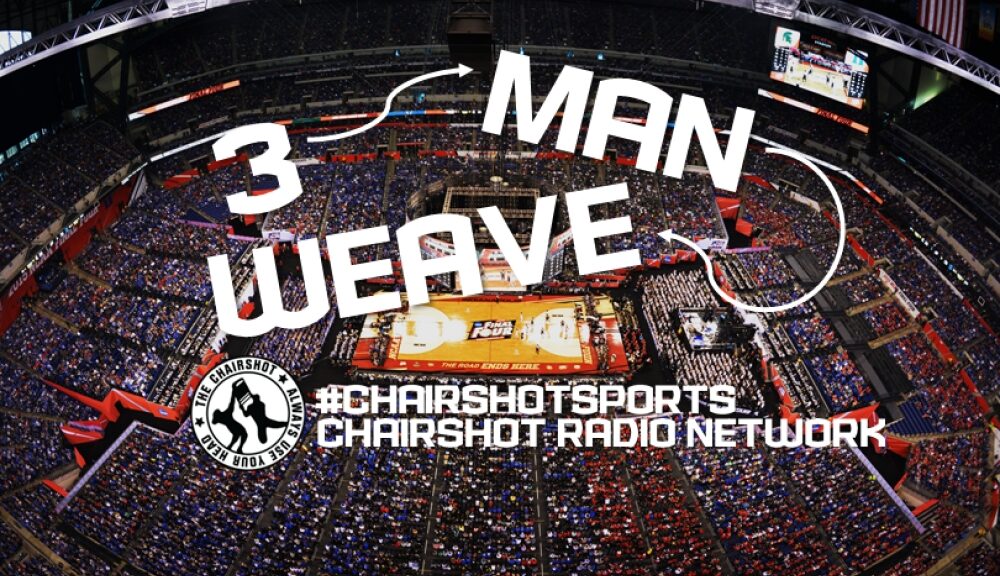 Cook's Top 5: Arizona Cardinals Quarterbacks
Steve Cook kicks off his Top 5 NFL Quarterbacks for each NFL team with a look at the Arizona Cardinals!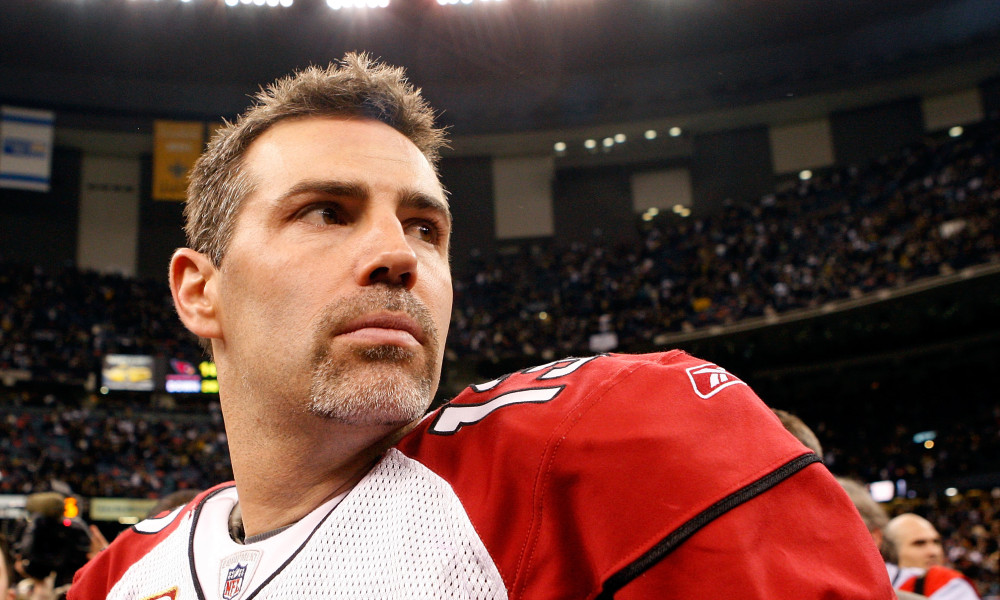 Steve Cook kicks off his Top 5 NFL Quarterbacks for each NFL team with a look at the Arizona Cardinals!
Is there anything more fun than debating who's the Greatest Of All Time?
Doesn't matter what the subject is. There's nothing that gets people more worked up than a discussion of who did something better than anybody else ever did it. Everybody has an opinion.
These days, public opinion is focusing on the idea that Tom Brady is the Greatest NFL Quarterback of All Time. Which is all well and good, but that singular question gets a little tired. I'd like to make it more fun by breaking things down franchise by franchise.
That's right. For the next thirty-two weeks, we're going to decide the Greatest Quarterback Of All Time for each NFL franchise. Some of these will be easy. Some of these will be hard. We're also going to see a pretty big range in the quality of choices for each franchise.
The Arizona Cardinals come first in the alphabet.
Let's be honest. Few would argue that they're known for stellar quarterback play. With all due respect, the Cardinals don't exactly have the storied tradition one would expect from a franchise founded in 1920. They haven't won an NFL Championship since 1947. That's nearly two decades before the first Super Bowl was held!
For the first twenty years or so of my lifetime, these Cardinals were an afterthought to me. For most of their first couple of decades in Arizona, it seemed like there were more Dallas Cowboys fans in the team's geographic area. That's begun to change…thanks in part to improved quarterback play. And Larry Fitzgerald, who helped some of those guys out a bit. While the Cardinals' history might not be the greatest, there's reason to have hope for their future.
Let's take a look at the 5 Greatest Chicago/St. Louis/Phoenix/Arizona Cardinals Quarterbacks of All Time.
(shoutout to Pro Football Reference, who I will be stealing copious amounts of information from for this project.)
5. Charley Johnson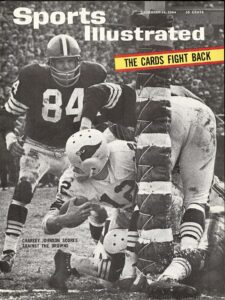 Only two quarterbacks that have started at last sixty games for the Cardinals have a winning quarterback record. One is Carson Palmer, the other is Johnson, who was the St. Louis Cardinals' starting quarterback for most of the 1960s. Johnson's peak came in 1963 &1964. He was selected to the Pro Bowl in 1963, and led the league in passing yards in 1964, with the Cardinals winning nine games both seasons. Johnson was phased out in favor of youngster Jim Hart, and went on to have brief stints with Houston & Denver before moving into the chemical engineering field.
4. Neil Lomax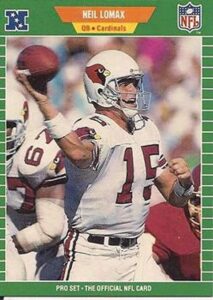 Lomax established himself in the college ranks in the late 1970s as part of Portland State coach Mouse Davis's run and shoot offense that multiple NFL teams would run in the 1980s. He was drafted in the second round of the 1981 NFL Draft and groomed to be longtime QB Jim Hart's replacement. Lomax would QB the Cardinals through most of the 1980s, including their first season in Phoenix.
It wasn't one of the Cardinals' most successful decades, but had some highlights on the field. Lomax had two standout seasons, one in 1984 & the other in 1987. Lomax's 4671 passing yards in 1984 would stand as a franchise record until 2015, and his 28 touchdowns tied Charly Johnson's total in 1963 & would stand as a record until 2008. Lomax's career was cut short by hip issues and he had to retire after missing the entire 1989 season.
3. Jim Hart
Hart was one of those "local boy does right" stories for the St. Louis Cardinals back in the late 1960s. He went undrafted in the 1966 NFL Draft after playing at Southern Illinois, then got invited to a tryout for the Cardinals. He had a good showing, got signed, then spent the next eighteen seasons with the franchise. Hart still holds the franchise records for most passing yards, passing touchdowns, interceptions & quarterback wins & losses by pretty wide margins.
Hart's peak came in the mid-1970s, when he made the Pro Bowl four years in a row. This was largely due to the coaching of Don Coryell, whose genius-level strategy on the offensive side of the ball got the most out of Hart. Coryell would move on to the San Diego Chargers after 1977 and take things to another level with Dan Fouts as his quarterback. Hart & the Cardinals would struggle after Coryell's departure, and the offense wouldn't really recover until the 2000s.
Hart still holds a ton of Cardinals passing records, but I can't put him ahead of the top two. They were more skilled, had better overall careers, and their teams were more successful.
2. Carson Palmer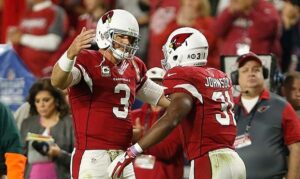 Palmer was the overall #1 pick in the 2003 NFL Draft, going to the Cincinnati Bengals. Like most people that spent eight years employed by the organization, he grew frustrated. Things came to a head & Palmer was sent to Oakland, at the time possibly the only NFL organization more disorganized than Cincinnati. After two years of that, Carson finally wound up in a situation he felt good about: Arizona with Bruce Arians.
When Palmer was healthy, he was exactly what people hoped he would be when he was drafted. 2015 saw him set franchise records for most passing yards & passing touchdowns in a single season. 2015 was the year where it looked like the Cardinals could finally get over the hump and win a championship, with Carson's performance a key part of it. That didn't happen…if it had, Palmer would be on top of this list.
Honorable Mention: Jake Plummer
Plummer had played for Arizona State University, who at the time shared Sun Devil Stadium with the Cardinals. It made all the sense in the world for the Cardinals to draft him in the 1997 NFL Draft as a local hero if nothing else. Plummer started off on the bench, but would wind up starting nine games in his rookie season. Plummer had an up & down tenure during his time with the Cardinals. The team didn't find much success, but did have some exciting moments. Plummer saw through twenty game winning drives while QBing the Cardinals, which ranks as second in franchise history.
Honorable Mention: Paddy Driscoll
The 1920s version of the National Football League is worlds different from the game we know today, especially when it comes to the quarterback position. Most teams back then had multiple people playing the position, and those players would play multiple positions as well. Driscoll was all over the field, regularly playing hafback & quarterback & utilizing the drop kick in the Cardinals' kicking game. He also coached the team for a couple of seasons. Driscoll was the first All-Pro quarterback in NFL history, and led the Cardinals to the NFL Championship in 1925.
Honorable Mention: Kyler Murray
Murray's first two seasons were among the best by a QB in team history. There's a real good chance he'll top this list in 10-15 years. I'm not putting him in the top 5 right now, and Cardinals fans should thank me for it. I don't want to jinx this for him or them. Just keep what you're doing, young man.
1. Kurt Warner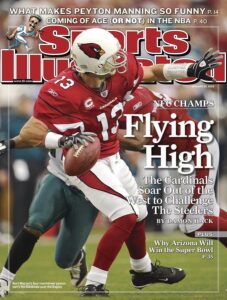 Warner was considered to be past his prime when he arrived in Arizona in 2005. He had flamed out of St. Louis after two MVP seasons, then spent a season in New York grooming Eli Manning for future success. A similar role was what Arizona had in mind for Warner, hoping he could bridge the gap to a younger quarterback, who ended up being USC Heisman Trophy winner Matt Leinart. Leinart got chance after chance to take the job from Warner, but could never quite cement himself in the position.
Warner kept coming back. There was another Super Bowl run left in him, which we saw in 2008. Unfortunately, Warner & the Cardinals came up short, but it still ranks as the franchise's greatest moment since their days in Chicago. It was a second act that put Warner in the Pro Football Hall of Fame, and established him as the greatest quarterback in at least one franchise's history.
Thanks for reading! Next time we'll be looking at the Atlanta Falcons. Hit me up on Twitter with any thoughts, concerns, suggestions or real estate deals.