Mathew's Top 20 Anime of 2020: #20-16
Not only did Mathew accumulate a top matches list; he now brings us his anime opinion! If you like anime and want to know shows that were worth the watch from the 2020 season, pay attention for this Top 20!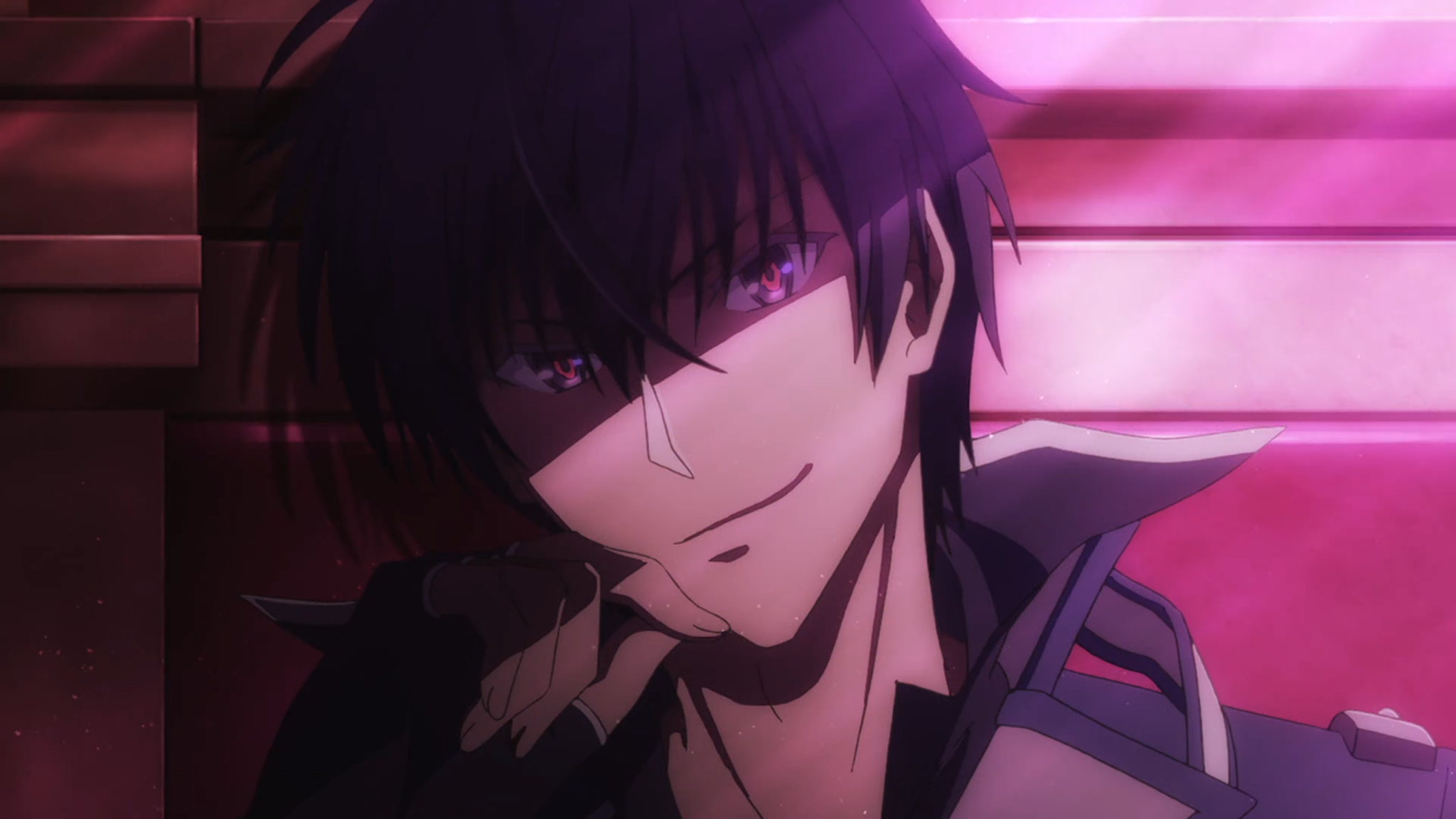 So this was a surprise article that I'm doing for the website to lean towards the entertainment side of things outside of things. Another thing I love from Japan outside of wrestling, music, and culture, is anime.
I've been watching anime for over 20 years with some of my firsts including Dragon Ball Z and Outlaw Star. Since I was told there was an entertainment section of the website now, I've decided to bring anime to the site and I will be doing my top 20 animes of the year 2020. This would've been done earlier but I wanted to finish the episodes of the seasons before fully deciding who makes it in or not.

There are some on here that either didn't make the list, didn't follow previous seasons, I didn't have time to watch, or certain series I wasn't a fan of. Before people ask why Beastars didn't make it, it's because despite us getting it in 2020, it was still broadcasted in 2019.
Honorable mentions:
The Day I Became a God
Noblesse
God of High School
Bofuri: I Don't Want to Get Hurt, so I'll Max Out My Defense
My Next Life as a Villainess: All Routes Lead to Doom!

20. Rent-a-Girlfriend
– I'll be honest, the anime version of this series is very cringe but then again, the manga can be sometimes as well. Despite that, it does deliver what it's supposed to be, which is a harem anime and it does it well. The approach they did with this one is a guy renting a girlfriend after being dumped by Mami. There's a bit of fanservice but not enough to make it too much or annoy you but the thing that they would excel at is their comedy in it. No matter how many times Kazuya would try to tell his grandmother that he and Chizuru aren't a real couple, he doesn't have the courage to tell her or it doesn't go the way they both wanted it to, so they still had to play along for the time being till he has the confidence to show he doesn't need a rental girlfriend anymore.

While during this series, we're introduced to other characters such as Ruka, Sumi, and his ex Mamu coming back into the mix. All of them have different personalities to make them all unique in their own way, except for Mami. I know people will say to read the manga to understand Mami and why she's this cold person but I have and spoiler-alert, still not that good of a character. Despite all of that, we also do get some nice moments in-between that doesn't require the use of comedy, and does show the growth of Kazuya slowly when he tries to figure out if he wants Chizuru for real if he's still in love with his ex, or if he would date someone new without the need of renting a girlfriend. Another interesting thing is that this is something that they do in Japan where they rent a girlfriend for the day, so it was a nice thing to see flourish into the anime world. Silly, cringy, and also cute, it would find its way into the list, even though it made it to the bottom.

19. Isekai Quartet Season 2
– The fun little comedy series with four of some of the most popular Isekai series comes back to school with another great season, even some involvement from other Isekai series. We're also introduced to The Rising of the Shield Hero characters such as Naofumi, Raphtalia, and Filo as they take part as side roles. I know people wanted them to be regulars of the cast but then again, it's called Isekai QUARTET, not quintet and besides, they still have great moments from what little they appear on here. The main thing is the interactions with all the characters from their respective series, Konosuba, Re: Zero, Tanya the Evil, and Overlord. Each episode has unique pairings and a lot of the time, we get comedy gold from nearly every episode and it is a treat.

The best part about it is that each episode is about ten minutes and for something like this, it fits with the flow of comedy. Even if you haven't followed some of the series involved in this show, it's still easy to follow and gives a general description of how all of the characters are in their respective animes without making it too deep like their shows. We also had a cameo with Seiya and Ristarte, so we could potentially see them in the next upcoming season. Some nice fun for anime fans that is a treat to people who love these series.

18. The Misfit of Demon King Academy
– It wouldn't be an anime without another overpowered protagonist but this one would be considered one of the better ones for the year. We follow Anos Voldigoad as he is the reincarnation of the Demon King who disappeared from the world two thousand years ago and is looking to try and reclaim the throne as Demon King while befriending one of the students, Misha Necron. While the beginning of this anime was becoming rather simple in terms of plot, the later episodes would slowly turn into a mystery, trying to find out who erased Anos from the history books to make it seem like he was never the Demon King. Even the backstory of Anos is interesting since he wanted peace between demons and humans, even sacrificing himself to make sure that would happen until recently. There was worry that it would've turned into a generic harem but it turned into a fun little surprise as him making more friends while being worshipped with how powerful he really was.

We also see incarnations of other characters from his past while his subjects from the past were brainwashed by the same person who tries to erase Anos from history. Also, Anos has some of the best parents in anime in recent years. They may be human but they have loved Anos all the same and supported him no matter what, even assumed he got married to multiple people whenever he brought his friends over to hang out but we're still proud of him. Even Anos would kill for his mom when one of the teachers tried to kill her, never mess with a Demon Lords' mother. The father even got himself injured, just to help make a sword for his son to use for the tournament, even if he didn't need it but still loved it and respected him all the same. The action was great, with many lovable characters, clean animation, and a nice satisfying conclusion to end the series.

17. Sing "Yesterday: For Me
– The pacing of this was incredibly slow but at the same time, the character progression between the characters was also interesting. It mostly follows Rikuo who was basically wasting his life at a convenience store after graduating college but it would change when reconnected with his old crush, Shinako who has moved back into town and this would be Rikuo's chance to try and date her again but is carrying a lot of weight from her past to make it more difficult to date anyone else. However, they're two other characters involved who have crushed on the main cast like Haru with Rikou and Rou with Shinako. With all of these love angles going on, Haru tried to compete with her teacher, Shinko to see who can Rikuo's heart while Rou tires to show Shinako that he was more than just the younger brother of her first love

As the episodes kept on progressing, the dynamic between Rikou and Haru was the main focus, showing they get along well in terms of chemistry and interaction but at the same time, he was still more focused on Shinako, who is conflicted about moving on past her first love who died under her care. Eventually, Rikou and Shinako would slowly but surely get to have a romantic relationship that was being built-up, it doesn't go the way they wanted as Shinako still felt awkward during this, and Rikou slowly realizing his feelings about Haru, despite her usually annoying him. They were luckily able to end it on good terms while Rikou and Haru would decide to give their relationship a chance. While all of them were stuck in the past, they all grew up as characters to lead towards a better future, even Rikou showing that he did have a career talent as a photographer and was able to explore that more. Slice of life, a bit of drama, and plenty of character growth to make you enjoy it at the end.

16. Talentless Nana
– This was an anime I didn't have on my list to watch during the fall season when it came out but was told to check it out by one of my friends, so I would give it a watch. This reminded me a lot of School-Live! in terms of the twist of the first episode when it shows its true colors than what the majority of the episode hinted at. We thought there would be a sweet girl in Nana until you find out that she's just a stone-cold killer. It turns out she was sent to the island to try and blend in as a talented, even though she was just a normal girl who was sent there to kill the students. After killing one of the characters, her plans start to move into motion, trying to eliminate people who had powers that would be a threat to her mission of being caught of who she really is. While she has been killing people one by one, Kyouya would slowly start being suspicious of Nana as the killer and with fear of her cover being blown, she tries to throw him off her trail while trying to find ways to kill him, which turns out to be impossible since his talent is that he cannot be killed.

This turns into a game of cat and mouse but during this time, other students would slowly try to find out about Nana being a killer while others were very easy to manipulate with how well-spoken she is. Her morality is slowly being questioned when she would befriend one of the talented, Michiru who used her talents to heal people despite being told she had a high potential kill count. During their friendship, she opened up to what happened to her parents and made a lie as to why she was on the island while slowly doubting herself as a person as their friendship kept on growing. By the end of the first season, the death of a certain character made Nana conflicted as to what she believes in, especially since Nana was being told the death of her family was more different than what she was told when she was younger. The growth of Nana in that regard would try to change her outlook but at the same time, she does have a job to do and needs to carry it out, even if she is potentially deceived. A lot of interesting characters, interactions, and the build-up to the suspense was enough to have it earn a spot on this list.

That'll do it for the first set of five animes and the countdown will continue with another five.
Bandwagon Nerds #175: Affleck is DC Done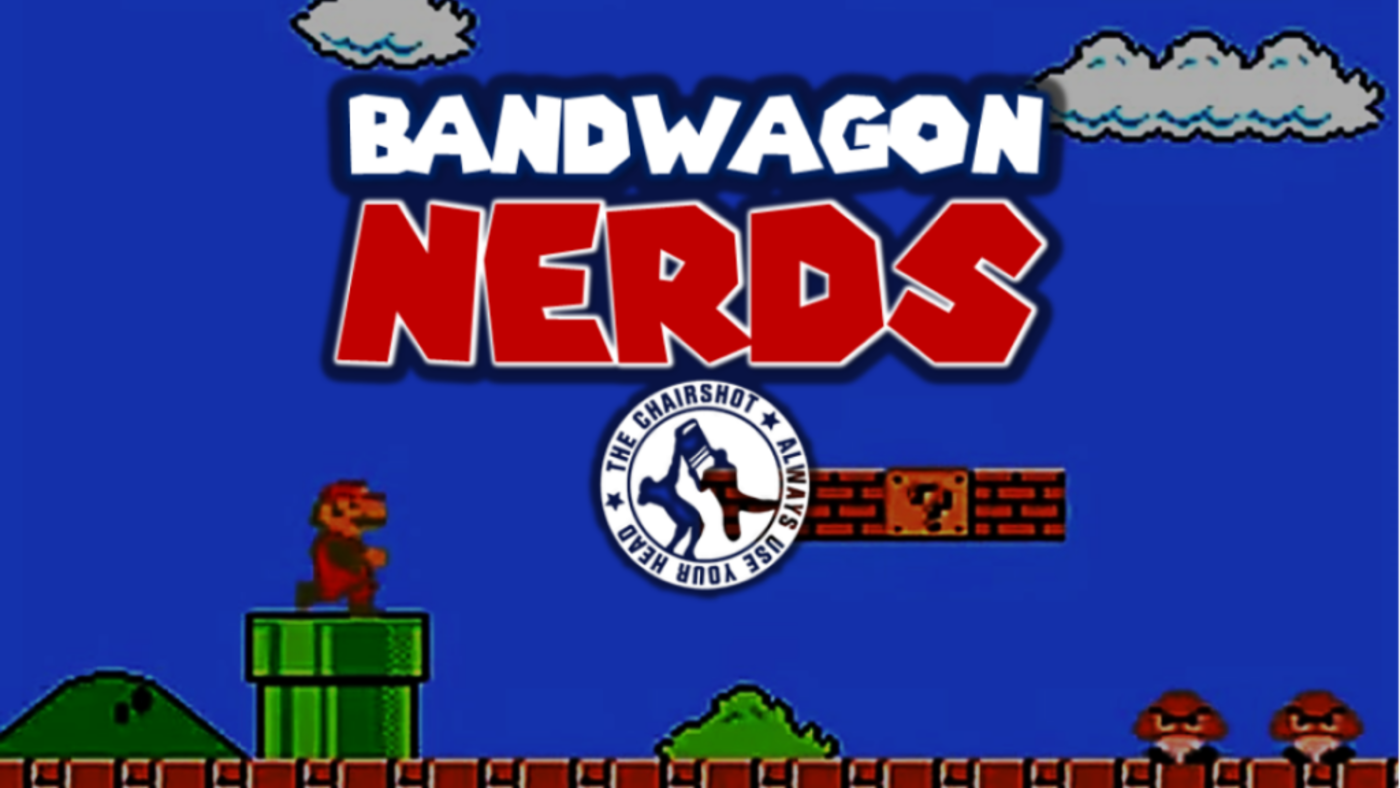 On this week's Bandwagon, Patrick, Tunney and Dave continue their coverage of The Mandalorian.  Why do the nerds think this episode may have been the best of season three so far?  Plus, the guys discuss tons of news around the Nerdosphere including the Oscars, The Last of Us and it's dynamic first season and why Ben Affleck says he is done with DC movies!
@WrestlngRealist

@AttitudeAgg
@itsReyCash
@PCTunney
@ViolentAesop
@therealcplatt
@ChairshotMedia
About Bandwagon Nerds
Join Patrick O'Dowd, David Ungar, PC Tunney and Rey Cash as they keep everyone up on all things nerd, and maybe add some new nerds along the way. It's the Bandwagon Nerds Podcast!
About the Chairshot Radio Network
Created in 2017, the Chairshot Radio Network presents you with the best in wrestling and wrestling crossover podcasts, including POD is WAR, Women's Wrestling Talk, The #Miranda Show, Badlands' Wrestling Mount Rushmores, The Outsider's Edge, DWI Podcast, Bandwagon Nerds, the Greg DeMarco Show, 3 Man Weave, Five Rounds, Turnbuckle Talk, Suwama's Station, The Reaction and more! You can find these great shows each week at theChairshot.com and through our distribution partners, including podcasting's most popular platforms.
---
The Chairshot Radio Network
Your home for the hardest hitting podcasts and radio shows!
Listen on your favorite platform!
iTunes  |  iHeart Radio  |  Google Play  |  Spotify
Listen, like, subscribe, and share!
---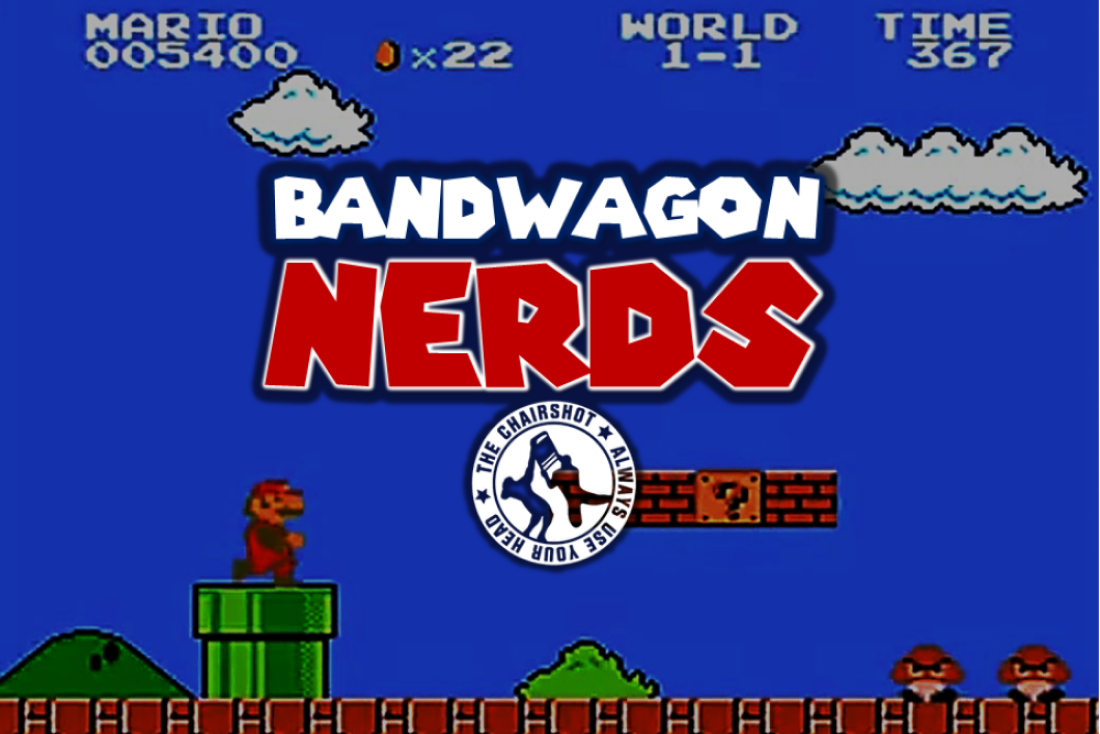 Talk the Kēki: Tokyo Revengers, Kubo Won't Let Me Be Invisible, More!
No breaks for Ethan and Mat this time, as we have another episode of Talk the Kēki!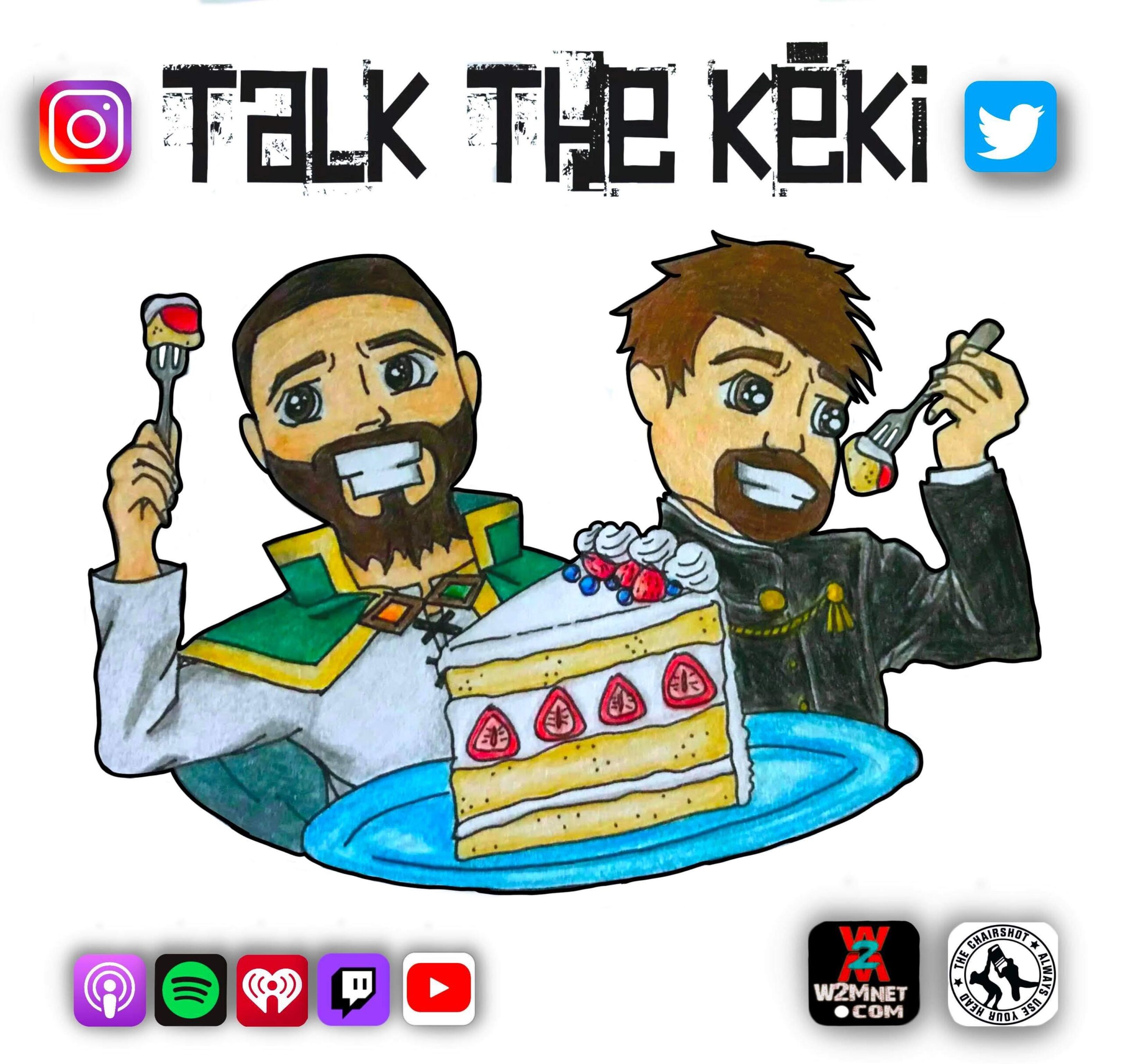 No breaks this time as we have another episode of Talk the Kēki! Join Mat and Ethan as they cover some news like the new season of Bottom-tier Character, Tomozaki-kun and other adaptations! Mat picks up the show, High Card while Ethan drops a show from his watchlist while slowly catching up on his backlog. They will also continue on with their seasonal reviews such as Tokyo Revengers, Kubo Won't Let me be Invisible, Buddy Daddies, Misfit of the Demon King Academy, Don't Toy with me, Miss. Nagatoro, and so much more!

Powered by RedCircle
About the Chairshot Radio Network
Launched in 2017, the Chairshot Radio Network presents you with the best in sports, entertainment, and sports entertainment. Wrestling and wrestling crossover podcasts + the most interesting content + the most engaging hosts = the most entertaining podcasts you'll find!
Featuring shows such as POD is WAR (sports, entertainment & sports entertainment) Bandwagon Nerds (entertainment & popular culture), The DWI Podcast (Drunk Wrestling Intellect), The Greg DeMarco Show (wrestling), The #Miranda Show (wrestling and entertainment), Hockey Talk (sports), THE 5×5 (pop culture), The Outsider's Edge (wrestling), Triple Grit Trivia (sports trivia), Down The Wire (Sports), Talk The Keki (Anime), The Mindless Wrestling Podcast (wrestling), Attitude Of Aggression/The Big Four (wrestling), and more!
---
The Chairshot Radio Network


Your home for the hardest hitting podcasts and radio shows!
Listen on your favorite platform!
iTunes  |  iHeart Radio  |  Google Play  |  Spotify
Listen, like, subscribe, and share!