Mathew's Top Matches of 2020: #10-6
Well now we get to meat of these lists that most people tend to like to argue, 10th through 6th! How many Japanese gems are hidden in this part of Mathew's list?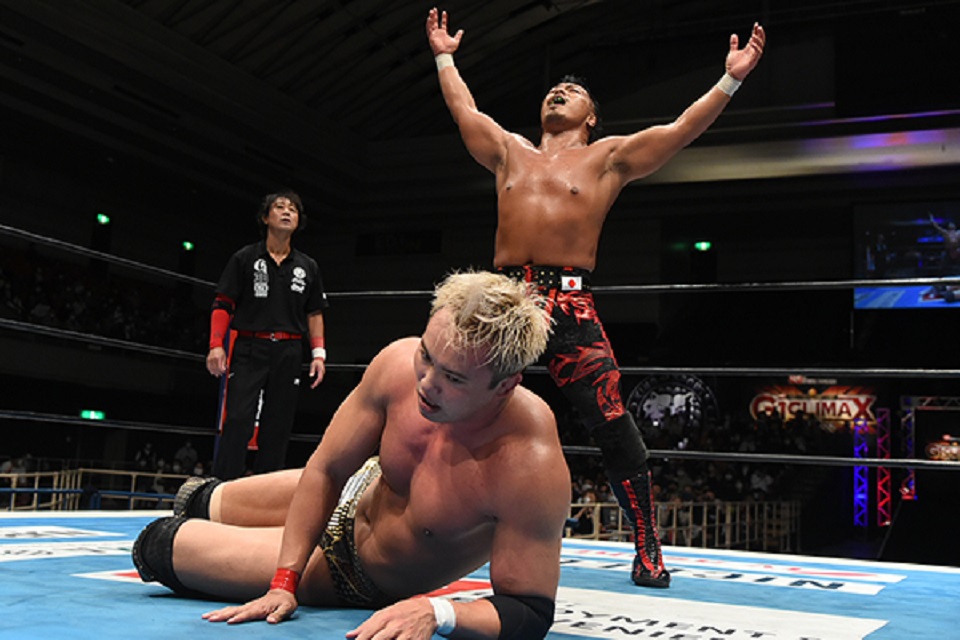 I hope everyone had a wonderful New Year, I know I did. Well, guys, this is it, we are now at the Top 10 matches of 2020.
Previous Artices:
We will be discussing five more and then close it off at the next article. It was difficult to see which ones would be next on the list but after re-watching these ten matches, I am confident with my rankings for these matches.
Let's get down to it.
10. R.E.D vs. Team Toryumon (Dragon Gate Final Gate 12/20/2020)
– This one may have been recently but this one is also my favorite match in Dragon Gate this year. One year ago, Dragon Gate would start generational warfare with R.E.D, Team Dragon Gate, and Team Toryumon. The rivalry would last the entire duration of 2020 and for the event of Final Gate, it was time to put it to an end with R.E.D taking on Toryumon where the losing team would have to disband. We have five members from each team facing off in an elimination match, and was also No Disqualification. The stakes have never been higher and the pressure between the two teams was intense since this was the final match of this year-long feud.

The match reminded me a lot of the match with Jimmyz and VerserK three years ago when it was that a unit had to disband if they lost. This had the same amount of emotion and intensity here that it deserved to be mentioned on this list since it was one of the best tag matches this year. Unfortunately, things wouldn't work with Toryumon as they would lose the match, declaring R.E.D the winners of the war. Of all the people to end it, it was one of the rookies, SB KENTo that would pin Dragon Kid to get the victory for R.E.D, talk about a huge rub on one of the younger talent. High intensity, great action throughout the match, this is Dragon Gate at its best.
9. Mayu Iwatani vs. Takumi Iroha (Stardom Goddesses of Stardom Tag League 10/18/2020)
– You didn't think Stardom would be on here, didn't you? Despite how I feel about them this year, there was no doubt that they still produced great matches and this one was the best Stardom match this year. Their very first singles encounter was two years ago where they had a time limit draw and since then, they haven't touched each other, wondering when these two will share the ring again. On February 8th, 2020, we were able to get round two with Takumi pinning the World of Stardom Champion cleanly. Their eventual rematch wouldn't happen until eight months later but this time, it would be for the company's top prize. This was the match where they kicked it up into high gear.

The expressions, emotions, the way the match played out, all of it would work in this match. Even the near falls in this match would help out to elevate the story of this match. After a hard and grueling battle, Mayu would make up for her loss and pinned Takumi, retaining the championship. Now that they're one win, one loss, and one draw each, I wonder if they'll do a rubber match or just leave it be. I'm glad Mayu was able to finally get a chance for a proper reign after her first one was cut short as she was able to produce great matches during her run here. My feeling towards Stardom may have changed but they were able to produce a match for my Top 10.
8. Arisa Nakajima vs. ASUKA ( SEAdLINNNG Delivered To You! 6/13/2020)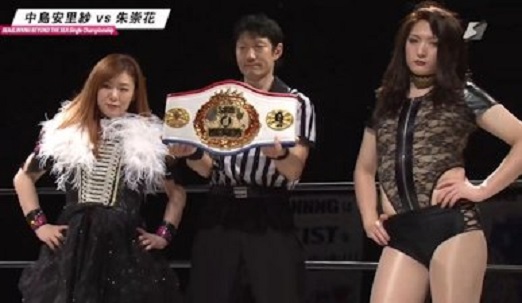 – It is now time for my favorite Joshi match to be next on the list as this match would take place at SEAdLINNNG. I have been enjoying this promotion since 2018 and always delivered low-key great matches, even if not a lot of people watch them. ASUKA is someone I've been high on for quite some time and still consider her a great talent who has had a breakout year on top of that. As for Arisa Nakajima, she was honestly my favorite female wrestler of 2020 with an incredible reign as the company's champion, her ability to produce great matches, and just her overall performance is something that people should've focused on this year and the upcoming years.

You had strength from ASUKA who would overpower her whenever she can while you have Arisa who is smarter in the ring, making a unique dynamic to play to both of their strengths. Also, ASUKA's selling was great when her leg was being worked on and sold it like she was legit hurt. People thought ASUKA would walk out with the Beyond the Sea Championship but Arisa would barely survive the match to keep her title. Not all was lost for ASUKA as she was able to win titles from different promotions later, giving her one of the best performances of her career. Both talented women and should have more people following them, worth being my favorite women's match this year,
7. Kazuchika Okada vs. Shingo Takagi (NJPW G1 Climax 10/10/2020)
– This was a dream match that I didn't know I needed until it was announced for this tournament, and I was luckily able to cover it when we talked about the tournament on this site. Shingo is one of the best workers the company has to offer and this was his biggest test to take on the company's biggest star, Okada. However, this was also around the time where Okada wasn't fully acting like himself, even refusing to use the Rainmaker to finish his matches but would instead rely on his horrible Cobra Clutch submission, Money Clip. Since Okada was acting like this, there was a bit of worry about how the match would go when he's not his Rainmaker self, despite how well Shingo has been performing with his consistency.

Shingo would be able to deliver his best match in the heavyweight division part of this run and showed that he is someone who would be IWGP Heavyweight Champion or main event some of their biggest shows if allowed. Even the slow pacing at the beginning of the match worked out to their advantage since less was more for this match, and they also did enough at the same time. If we had Rainmaker Okada here, this would've been much higher on the list and who knows, maybe could've been number one on my list this year, that's how much potential it had and they were great with what they worked with. The ending of the match made perfect sense with Shingo losing but he didn't tap out either, making him not only look strong in defeat but show that a star is slowly being made. Easily one of my favorites this year and makes me hopeful of their eventual rematch with hopefully a different outcome with Shingo coming out on top.
6. WALTER vs. Ilja Dragunov (NXT UK 10/29/2020)
– It's now time for the best WWE match on the list and it's not from the main roster or NXT proper but, their UK scene. NXT UK would be on hiatus for a good majority of the year and when they returned in September, they would pick up right where they left off and continued one of the biggest stories where they had left off and that was with Ilja Dragunov getting a shot at the United Kingdom Championship. They had a tag match before their encounter and even that match was intense, giving us enough to show what exactly is to come when the big title match happens. Ilja is someone I was high on for a while and I was happy to see him getting the praise he deserves since he truly is one of the best they have on the roster, even if he'll potentially be limited to only NXT UK. If you've seen their matches before, you know that they give us absolute goodness whenever they clash in the ring, and this one match, they gave us a masterpiece of wrestling.

The two didn't do too much in the match but it was enough to sell what exactly they were going for by beating the ever-loving shit out of each other. You can tell that it was a gentleman's agreement when they would stiff each other like this and trusting one another in the ring to not hurt them intentionally at the same time, that's the type of trust and respect they have with each other. There were several times in the match where Ilja made people believe that he would be the one that would actually dethrone WALTER to take the title off of him. The selling from Ilja was also fantastic, especially when he tries to hit one of his moves but falls from the pain he received from him during the entirety of the match. WALTER would choke Ilja out to take the victory but Ilja didn't tap out at the same time. Showing us that the two are not done yet, not by a longshot. I still believe Ilja will be the one that will take the UK Championship off of WALTER and when they eventually have that rematch, it'll be another classic.

That concludes today's list and we have one more to go through as we look at my Top 5 matches of 2020. It'll probably be obvious to some people but the order of it will be what will make people guessing. Till next time!
King's WrestleMania Rewind: Stone Cold VS. Scott Hall (WrestleMania X8)
Chris King is back with another WrestleMania Rewind, looking at the NWO's Scott Hall battling Stone Cold Steve Austin at WWE WrestleMania X8 from Toronto!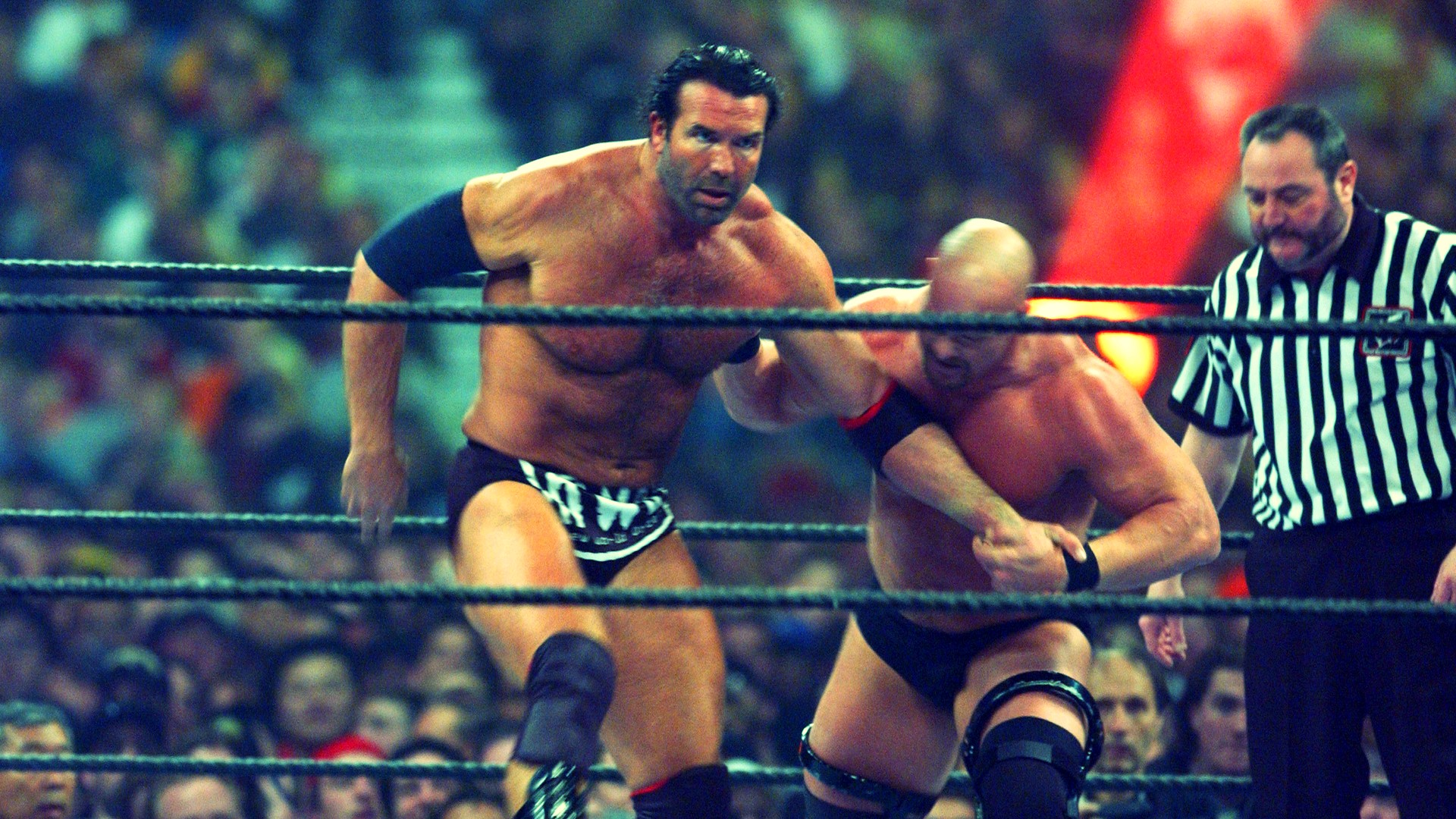 Chris King is back with another WrestleMania Rewind, looking at the NWO's Scott Hall battling Stone Cold Steve Austin at WWE WrestleMania X8 from Toronto!
Chris King is back this week with another edition of WrestleMania Rewind, where he is rewatching all the past Mania matches and feuds. This week you're in for a treat as we look back at 'Stone Cold' Steve Austin vs. Scott Hall at WrestleMania X8.
In late 2001, Vince McMahon bought out his competition WCW and acquired the rights to a plethora of talent including Booker T, Eddie Guerrero, Chris Benoit, and the iconic trio known as NWO. Hulk Hogan; Kevin Nash, and Scott Hall were hell raisers, and what better way to make a name for yourself than take out the two top superstars in the WWE The Rock, and Stone Cold?
The NWO cost Austin his chance at becoming the Undisputed Champion at No Way Out during his match with Chris Jericho. Adding insult to injury, the NWO spray-painted 'The Texas Rattlesnake' with their brand logo just like they did in WCW. As you can imagine, Austin was pissed and out for revenge against the group and primarily Scott Hall.
Hall would challenge Stone Cold to a match at WrestleMania 18. Both superstars beat the living hell out of each other leading up to this highly-anticipated match for who runs the WWE.
The glass broke and Stone Cold made his iconic entrance, and black and white NWO covered Halls' entrance alongside Kevin Nash. With the odds stacked against 'The Toughest S.O.B' could Austin or NWO prove their dominance? Sadly the NWO  broke up that very night when Hulk Hogan came to the aid of his adversary The Rock after their 'iconic' dream match. Stone Cold would ensure the victory with the Stunner. Hall would perform an Oscar-worthy sell over the finisher.
What a time to be a wrestling fan in the 2000s when nothing was impossible for WWE. Who would've thought WCW would go out of business and Hogan would make his long-awaited return to WWE?
King's WrestleMania Rewind: Seth Rollins vs. Kevin Owens (WWE WrestleMania 36)
Chris King takes a look at the most underrated WWE WrestleMania matches, and starts off with Seth Rollins battling Kevin Owens at WrestleMania 36!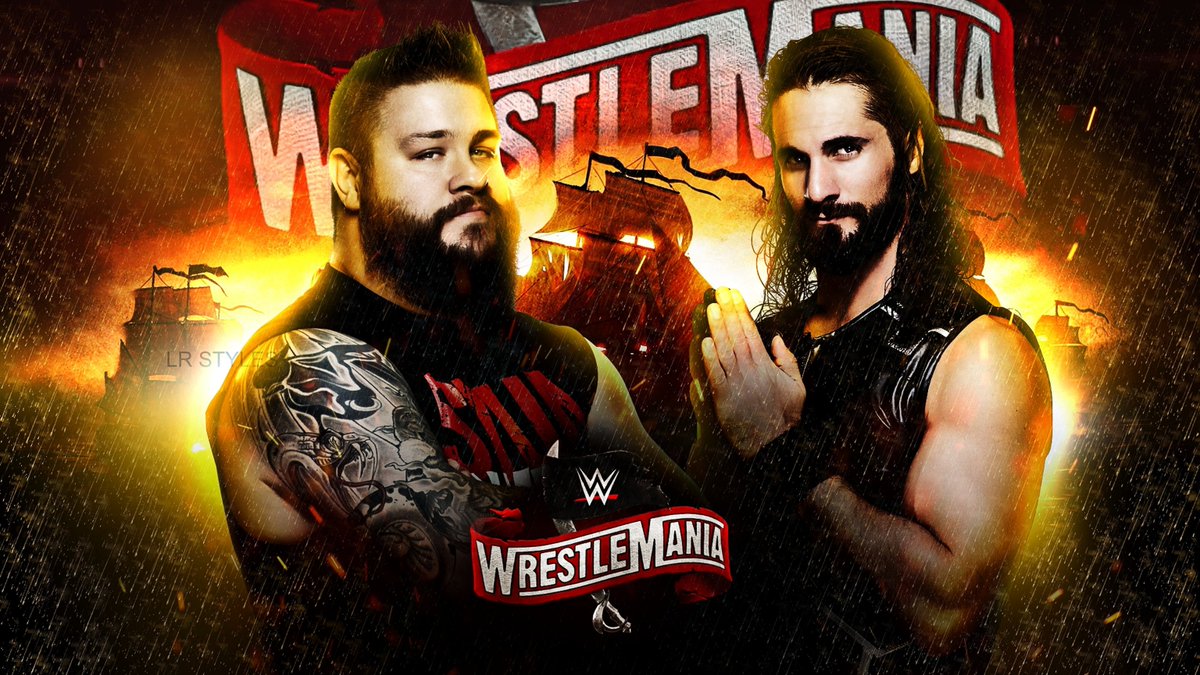 Chris King takes a look at the most underrated WWE WrestleMania matches, and starts off with Seth Rollins battling Kevin Owens in the WWE Performance Center at WrestleMania 36!
Chris King is starting a new series heading into WrestleMania season dubbed WrestleMania Rewind. Each week he'll be going back and sharing his insight over underrated matches at the Show of Shows. First up, is Kevin Owens vs. "The Monday Night Messiah" Seth Rollins at WrestleMania 36.
At the 2019 edition of Survivor Series, Rollins sacrificed himself during the men's traditional match allowing SmackDown to ultimately gain the victory. The following night the self-proclaimed Messiah, berated the whole roster but KO was not having any part of it. Owens quickly became a huge barrier in Rollins' cause for the greater good. The Authors of Pain attacked Owens with Rollins' character in question.
Owens finally had enough of his rival's mind games and torment and challenged Rollins to a match on the Grandest Stage Of Them All. Rollins mockingly accepted his challenge and the match was made official for night one of WrestleMania. Owens came out of the gate beating the holy hell out of the Monday Night Messiah trying to achieve his long-awaited moment at Mania but, Rollins tried to steal a disqualification victory by using the ring bell.
Owens hellbent on revenge provoked Rollins into turning their encounter into a no-disqualification contest where the fight could be taken all over the empty arena. The highlight of the match, was when KO used the WrestleMania sign to deliver a thunderous senton bomb through the announce table. Owens would secure the victory with a Stunner in an incredible match. Despite having no crowd during the pandemic era, both KO and Rollins put on an intense performance under the brightest lights.
In my personal opinion, this was a great feud that helped both superstars in their transformation as compelling characters for years to come.