Mitchell's Raw Talk Report! (1/25/21)
Who wants to Talk With Elias?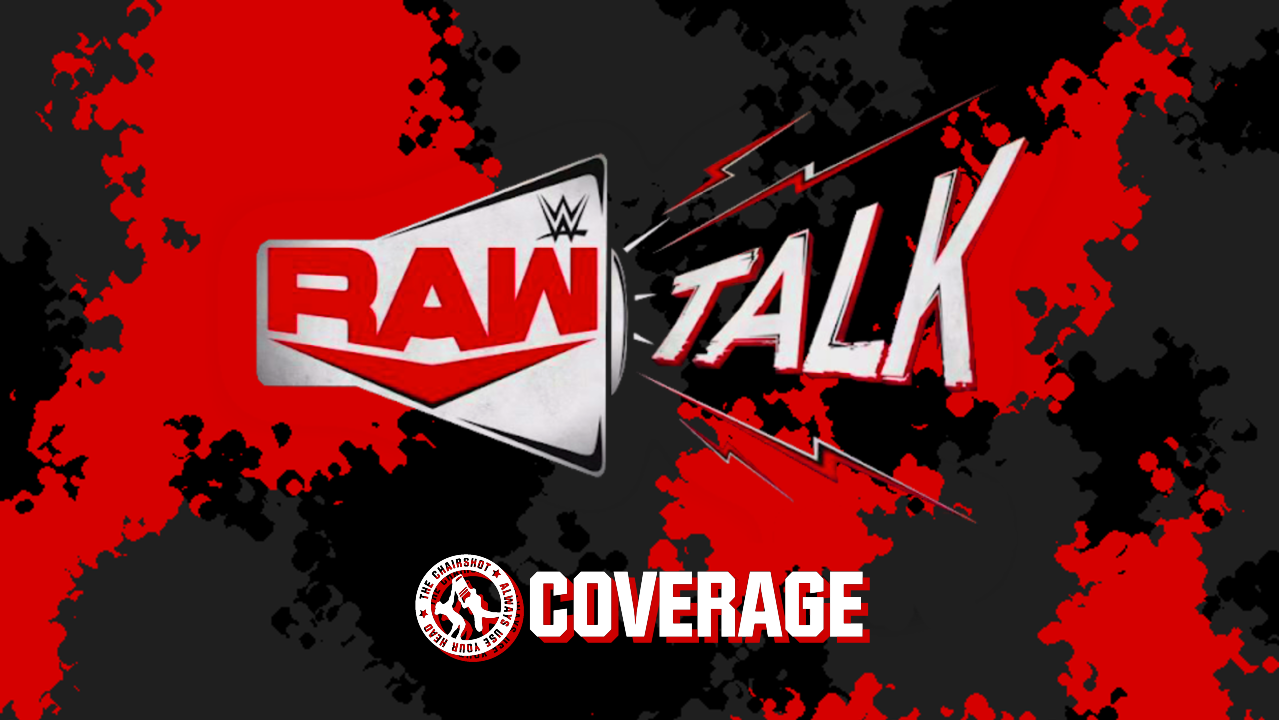 It will be a golden Raw Talk before the Royal Rumble!
The Hurt Business put in work and the Queen is worried about usurpers, but they're here for some Raw Talk ahead of this Pay-Per-View Sunday!
#CharTruth welcomes us back to the show!
Charly Caruso says we're on our way to one of the biggest PPV's of the year, the Royal Rumble! She cannot wait! But she also can't wait for tonight's episode of Raw Talk, with Truth, who is still WWE 24/7 Champion! Isn't she also champion by association? They should center the belt. And not to rub it in or anything, it's been a long night for everyone, but Truth had his shot to officially enter the Men's Rumble and it didn't work out! What happened? AJ Styles is phenomenal and he has Omos with him. Omos is big. A mountain of a man! Hugigantimongous. Mount Everest or Mount Kilimanjaro? Both. You gotta look up, and East to West. You can't focus on Styles with Omos there, there and over there. Charly almost thought he was here, but Truth says you'd have seen Omos if he was here.
And then speaking of directions, there was an interesting misdirection with the main event, Lil' Miss Bliss, The Fiend's protégé, what even do we call her? Truth says they're family. And then Orton with his sunburn face gave her an RKO! Hard to know how to react to that, other than that was the worst thing that could've happened. Or one of them, maybe. Orton wants revenge for what happened to him so he took back his pride, dignity, etc. Truth says Orton needs some Aloe Vera or something. But Truth getting that close to Orton might get him in Alexa's sights, too. Truth can't risk that, Charly needs him to be a cohost. Truth needs Truth to be here, so he's going to just move on.
Moving on to an exciting match coming at the Royal Rumble, the WWE World Championship, Drew McIntyre VS Goldberg. We almost got a throw down between them but they went after Miz 'n' Morrison as they were egging everything on. That's what they get, though! Spear AND Claymore! But that won't stop them from going after each other on Sunday. Who you got? Charly will make a prediction. Just because of what he's done in the WWE and that Charly has a lot of respect for him, she goes with McIntyre. Nothing taken away from Goldberg, but Charly's voting McIntyre. Truth is with Gillberg. Well, alright then. And speaking of another big time champion with something going on at the Royal Rumble, it's the Queen!
Charlotte Flair joins Raw Talk!
Charly says Charlotte looks amazing these days and Truth agrees. Super shredded, and very happy, but of course because she has the championship. Charlotte's got Andrade at home to help her, after all. She hopes she got the roll of the R just right. But yes, a lot of things to be happy about. A live-in trainer, some championship gold, but also some problems… Just a little. Let's talk about that after her mindset for tonight's match with Shayna Baszler that didn't even turn out that way. There was some involvement from Lacey Evans, the "problem" they were about to bring up. Charlotte was looking forward to facing Shayna, given the history with Shayna's buddy, Ronda. Maybe they texted like, "Do you remember when Charlotte kicked your ass?" Whoa~!
But Charlotte says Shayna means business, so she knew to give her the best. But then there was Nia Jax and all that. The tag titles will be on the line against Nia and Shayna, how is Charlotte feeling about that? Charlotte has Asuka so there's that. Truth knows Asuka is great, and Charlotte may sound cliché but she knows she doesn't want anyone else with her as she goes into battle. Charly said it before and will say it again, Charlotte and Asuka are two of the greatest women in the WWE. But Nia and Shayna were very strong tonight. Charlotte says they were just mad tonight. Truth agrees with that. Charlotte has had the opportunity to be in the ring with the Irresistible Force, and it isn't often she faces someone bigger than her, but they bring out the best in each other and expect nothing different.
But then Charlotte also wants to be in the Women's Rumble, but there's everything with Lacey and Ric Flair. Some family drama, Lacey attacked Charlotte in front of Ric, what is going on? Charlotte knows Ric thinks he's being cute and funny, and for the last couple of years it's just been hard. Everyone around Ric are Yes People, they just praise Naitch, and then they leave and it's just Ric. Charlotte has only ever wanted to protect the Flair legacy. She would do anything to do that. So looking Ric in the face and pointing out how Lacey is sexy and all over him, she can get that. But Ric is going from legend to creepy old man and she will say it because she's not the villain here. Charlotte doesn't even have time for Lacey, who is just an opportunist. Are the intentions the title? Is it really about Ric?
Truth says how could it not be about Ric? He's the Nature Boy! Charlotte knows Truth is a Carolina boy but slow down. Charlotte has done everything she can to show she's here because of her work, not her name. But then those who will do anything to get to the top, that is Lacey. You hear about it while everyone else is doing things the right way, but you see that kind of girl everywhere at every level. It's hard to be sure why Lacey is doing this to Ric and Charlotte, but she's definitely doing it to get at Charlotte.
So Charlotte has her hands full with the tag title challenge, Lacey's antics, and then the Women's Rumble. Charlotte is sure people think she's had a happy-go-lucky life as Ric's daughter, but she's used to obstacles in her path. People don't see it, but the ones who have obstacles don't talk about it. Charlotte will be prepared for everything coming her way. Truth loves it and Charlotte feels like she has a hype man. Charlotte says she has mac 'n' cheese to share with him. Is there pork chop in there? Truth only does light pork chop in the mac. But Charly thanks Charlotte for her time and wishes her luck. See you later, champion!
Elias & Jaxson Ryker join Raw Talk!
The Drifter and his follower are back and they talk BBQ after what we just got. What is his favorite? How do they mean? Regional, Carolina, Tennessee, etc. They vote for Carolina, which is Truth's liking. Charly makes sure everyone knows the question wasn't just because they were talking BBQ with Charlotte there. Charly was testing if they could come to an agreement given the miscommunication the last few weeks. Wow, Charly! They're pals, but great journalism move. So then what is happening? There was discord but are things moving in the right direction?
Of course! They got on the same page, the communication problems are gone. They handled things on WWE Main Event on Hulu, but not like two weeks ago. The footage shows things, but Ryker & Elias took on Ricochet & Jeff Hardy on Main Event and took care of business! Hardy is a living legend, we all know that, and Ricochet is one of the most talented wrestlers in the world today! But Ryker is an intense animal that loves the Universal Truth, and Elias himself is a once in a lifetime performer. But those four on Main event shows how jam-packed Raw really is. Charly asks if Ryker sees Elias' guidance as serving him well. Of course!
Wait, Elias is sinking in his chair. Truth says it's cuz Elias is lying. Well it happened to Keith Lee but for a very different reason. Get us a montage of people sinking in the chairs. That'll go viral. Elias says he wrote the Universal Truth cuz he speaks the truth and now he's talking to Truth! Nice one! Okay, one last time to see if they can get on the same page. Who do they think wins the Royal Rumble? They say "WE are going to win the Royal Rumble." Oh so if one wins, they both win. Yes, they are going to win. Simple as that. Watch this Sunday! Elias is declaring officially, so there you go. It is an official declarence. A declaration? Yes, that, too.
Well Charly will pass that along, though we don't know the rules right now. Truth says it's about opportunities but Ryker wants to take it. Ryker and Elias will write history at the Rumble when THEY win! 2021 will be historic! Well alright. Good to have them on the same page with the declarence, be ready for a Raw Talk BBQ. But now from BBQ to perhaps fine dining? The Hurt Business is here!
Bobby Lashley & MVP join Raw Talk!
MVP warns Truth, "Every word out your mouth tonight, measure very, very carefully. Because I am not here for it. And I give you my word, one, ONE, wrong thing out your mouth, and it's on." Like a pot of neck bone? Don't play around, Truth. Charly seconds that because of what we saw the last few weeks. Bobby Lashley told us two weeks ago that he's not playing around with Riddle's bro-ness stupidity and Truth went and said something that angered MVP. MVP almost got Truth that night, and Charly is just happy that she wasn't here for that. Things will not go that way this week, Charly won't allow it. Oh, allow? Is that's how this is? Y-Yes…? So if MVP slaps Truth, how will she stop him? Right, nevermind what she said, then.
Lashley tries to lighten the mood as he keeps MVP back and has a big smile. Riddle won tonight's gauntlet match and has a rematch for the US Championship. Lashley's feelings about Riddle, the one thing the Hurt Business wants to accomplish is to get rid of disrespect. Lashley beat Riddle before, Riddle is not a problem. But he was a problem for the rest of the team. No, the problem was inside the Hurt Business. There is some dysfunction, but they'll sort that out. So why is it happening now? The VIP Lounge was meant to be a celebration as they have major titles, so why is it happening now? Lashley wants MVP to relax but MVP keeps glaring at Truth.
Truth tells MVP he's missing out on interview time, they're just asking questions. Lashley says when you get on top, sometimes things get tense. They're all friends. MVP has been a great friend, as has Shelton Benjamin, and even Cedric Alexander is a friend. But they have titles, money, but that causes tensions to rise and things get out of hand. Truth says he was a friend and got put in the Nelson from the Simpsons. MVP says this is just a speed bump. It's done, as is the line of questioning. What will Charly "allow" now? She just wants a feel for what's going on. Individually and together, the Hurt Business is successful, but it is a bit worrying when things start to break down. You may want it to be a speed bump, you may want to rebound, but look at Conor McGregor!
Lashley says it's been awhile since McGregor won. But the Hurt Business is fine. They'll talk it out, it'll be back in place. They can't be crumbling if they still have the gold. Truth says he likes the THB necklace. MVP asks how much Truth likes it. He likes it a lot. Charly says not to push any more buttons. The show is done, MVP and Lashley head out, and #CharTruth says they appreciate their time. The Royal Rumble is coming, will that speed bump hit someone in the butt?
---
My Thoughts:
A pretty good Raw Talk, but I will say this. Elias and Ryker did a good job to plug WWE Main Event, and I like that they tried to put it over as proof that Raw is so stacked, they couldn't fit their match with Ricochet and Jeff Hardy on the show so they put it on Hulu. That's not true, I'm sure that match could've been fit on tonight's Raw if things were a little different, but at least it's happening somewhere. Charlotte had a good segment, nice little shoot on how she is with Andrade romantically, and for being able to play that confidence bordering on arrogance, she seems like a really nice person in her day to day life.
The Hurt Business had a really good segment to close, and I like that there is this ongoing story of tension with MVP and Truth. I really hope MVP gets the 24/7 Championship before the faction loses one of the other titles. And that shouldn't be too hard, it's the 24/7 Championship. He might even lose that title as the Raw Tag or US Championships are lost because Truth could just sneak in and roll him up. I just hope the Hurt Business lasts long enough to only break when they lose it all.
Mitchell's Raw Talk Report! (3/8/21)
Raw! Talk Rocks! Raw! Talk Rocks!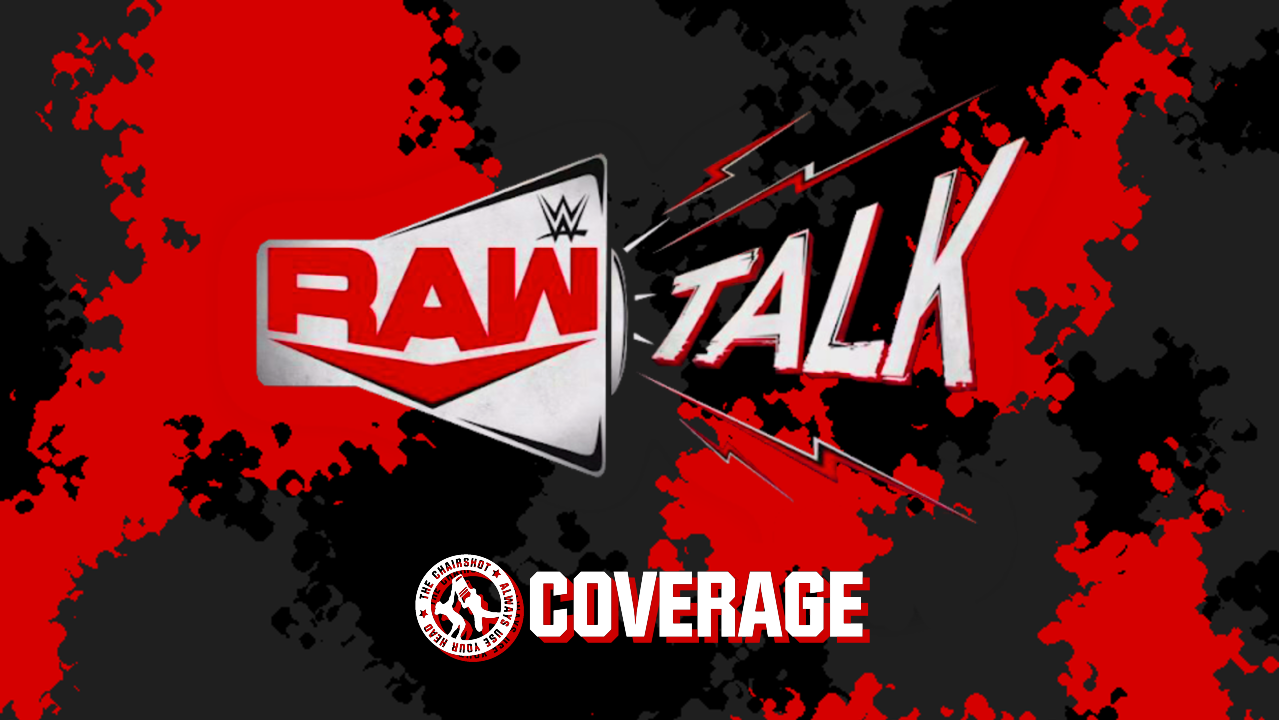 It's a very positive Raw Talk, bro!
Ahead of major title opportunities on next week's Monday Night Raw, Matt Riddle and the New Day are here to talk about their victories this week! What will the Bro, Kofi Kingston and Xavier Woods have to say?
R-Truth and Kevin Patrick welcome us back to the show!
Charly Caruso is out again, but newest Raw correspondent, Kevin, is excited to be here alongside the legendary Truth! Truth says he's doing great for his first day, but he wants to come up with a catchy nickname first. Kevin asks Truth if he's wearing green for Kevin because Kevin's Irish. Turns out now, sure. But they go for the handshake. Kevin wants a warning. You miss on purpose, come back to get it, then hit it to finish. Boom! Little flick at the end? Sure, why not. Well, they're probably delayed and off because of how Raw ended.
Alexa Bliss keeps messing with Randy Orton, and now Kevin can't get her out of his head! Kevin would hate to know what Orton's feeling. Congrats to AJ Styles, but Alexa had a role to play. Truth tells #KP that Alexa is scary! Kevin says it's sadistic. Truth likes that word! What does it mean, though? Well she's ruthless, cold-blooded. When Alexa is out for you, you're done. Yeah look what she did to Orton! Does this mean The Fiend is coming back? Truth isn't so sure. Kevin says Truth is sitting on the fence there. Yeah, but if he sits on the fence, he can't be burned down. Truth doesn't want to have Fiend come around, he's not about that, but that was why Orton lost. But why did Alexa do it?
Well that's why Kevin is asking. Well Truth doesn't talk about them. Truth may have problems, but Alexa has problems. Then may Kevin ask about Bobby Lashley? Truth said last week that he got "lost in the moment" when Lashley won and finally became WWE World Champion after 16 years. Lashley beat Miz in a rematch but Miz should've just stayed away. Truth loves that Kevin did the homework. They do the handshake again, but if you snap the fingers, snap the fingers. Right, sorry. Truth says Lashley's moment was a good moment. But everyone's after Lashley now.
Then what did the win tonight mean? Showcasing his strength and agility, and his determination, he isn't letting the title go any time soon. Truth says the title finally brought out what was in Lashley all along. And that entrance goes hard! Can Kevin say that? "It was hard!" Truth and Kevin compare accents, they're like accent cousins. But the match was epic for Lashley as he put Miz in the Hurt Lock. Lashley is heading to Fastlane and WrestleMania, Kevin is excited to see what's in store for him, and the former champion, Drew McIntyre. That match with Sheamus did not end well. No winner! Truth says those stairs are heavy, and they don't feel good.
Kevin wants Truth to explain more for the WWE Universe. What else goes through your mind when it comes to those stairs? Besides the stairs themselves, perhaps. Well, Truth's soul probably goes through him when he gets hit with those. They hurt, leave scars inside and out. Just look how hard McIntyre and Sheamus went! They're not wrestling, they're beating each other up! Kevin asks a serious question. Would Truth ever do that to a former friend? No, not necessarily, but Truth doesn't come from where these two are coming from. That's deep rooted stuff, gotta stay out of that business, KP. Just saying, McIntyre and Sheamus have problems that Truth won't get in between. 20 YEARS, and they're beating each other up!
McIntyre wants the world title back, but Kevin is plumped to have the TEN-TIME W, W, E, World, Tag, Team CHAMPIONS~ here!
The New Day join Raw Talk!
Kofi Kingston and Truth are hyped for what Xavier Woods did tonight! But who the heck is this? Kevin Patrick?! Woods hasn't met someone new in over a year so this is great! Truth says Kevin is his. This is KP, K-Peezy! Kevin likes that. Truth is alright with that, but it's time to sit down and stuff. Right, sorry, they just wanted to get to know K-Peezy! Wait are they asking Kevin stuff now? Truth says Kevin is the host right now, this is his show, he should try and take charge. Kevin admits that's true. But Woods asks where Kevin is from. Dublin, Ireland. he's Dublin up on you! HAH! Is he a fan of Sheamus? Yeah. FELLA~!
Truth asks if that's where Sheamus is from, too. He is. Where is McIntyre from? Scotland. Woods is impressed, Kevin did his homework. Well done, K-Peezy. Fist bumps! But Kevin says Woods and Kofi got the scooter and made it a pogo stick. Well it's the nomenclature: that was the bunny hop. Shout out to R-Willy the scooter enthusiast. The New Day are bros with the Bro, and if you know, you know. Kofi did like he did back in the day, but the footage cuts away? Aw. Truth says he's a bit annoyed by bunnies right now. Namely Bugs Bunny and Bad Bunny. They're tripping. Is he Elmer Fudding? Sorta, kinda. Is it hunting season for that wascally wabbit? Well the wabbit has his baby!
But moving on to the win for New Day was that they're getting a championship match to get ack their, W, W, E, Raw, Tag, Team, CHAMPIONSHIPS~! K-Peezy, show them hips! KP gets up and he starts gyrating and riding! Go, cowboy! HR did well! Kevin wants to talk about net week about that great match, though. Yeah, the title match was put in even before tonight's match, so tonight was all about momentum. Kofi says that was a team-up. Kevin asks how crucial it is this close to Mania. ELEVEN time, are we getting it? Yes, and then at Raymond James Stadium, they walk in champions.
Woods says the Hurt Business has kept things warm for them but the oven is preheated and the New Day puts the turkey in it. And then when they put the turkey in, they will once again be W. W. E. World. Tag. Team. Champions. This is a good table. But the New Day turned the tables on K-Peezy! The world needs to know who Kevin is! Round of applause for K-Peezy on his first night! CLAP IT UP!! The studio was clapping, real claps! Not machines, real human clapping! Welcome to the family, Kevin. Kevin is excited for next week, Woods is excited to sending Ol' Man Benjamin to Shady Pines! But Kevin says it's time to move on. Oh he's laying down the law, huh? Kevin makes sure to plug the NEW~ DAY~! Sweet. But abuse your power and throw them out! Okay, then, get out! OOF!
But from 10-time men's tag team champions to someone who won the Women's Tag Team Championships at WrestleMania, it is the Venus Flytrap!
Peyton Royce joins Raw Talk!
Peyton says hello, and makes sure she has Kevin's name right. Truth says she can call him K-Peezy if she wants. Well alright, K-Peezy. But Peyton will make his first day real easy. Just sit there and look nice. Same for you, Truth. Okay. Because Peyton is setting this straight once and for all! Peyton has been quiet for too long, "because closed mouths don't get paid." Peyton isn't here to hide her talents, her talents are being hidden behind the opinions of others. She wants management to just let her loose and see what she can do! The Raw Women's Champion, Asuka, is hurt and that sucks for Asuka. But when a talent goes down, a spot opens up. That spot is massive. So why not Peyton? Why is it always the same old same old?!
Peyton says she packed up her life, moved across the world and set up in a different country with barely a support system, all to chase this dream. To what? Get stuck in the back watching others do what she does better than, say, 98% of them? As for the remaining 2%, she'd still give them a run for their money! Peyton says it hurts when you know deep down you are destined to be where you are, striving for what you feel you deserve. Her potential haunts her. She takes a moment to compose herself before finishing her thought. "This is where I'm meant to be. And my patience has been running thin for quite some time. So stop wasting my time and give me Asuka!"
Mic drop and Peyton is out! Truth and Kevin are in awe of that right there. Peyton is determined and hungry and feels bypassed. Truth says that's on K-Peezy. What? No! Hey, Truth is the sidekick here. But did Peyton have a point? Yes, a lot of them. And that fire is fitting because today is International Women's Day! Watch the WWE Network exclusive, "Heaven," about Heaven Fitch, a young woman from North Carolina. But from Heaven to the Bro, it's the United States Champion!
Matt Riddle joins Raw Talk!
The energy turns back up as Kevin says hey and meets Riddle for the first time. But Kevin asks about New Day kinda taking advantage of Riddle there. What does he mean? Well, Riddle had them watch his scooter and then they made it kinda their scooter. Well, a scooter isn't just for riding. You can do tricks. Has Riddle seen his scooter since? No, but he did see that bunny hop. Pogo sticks are very different, Riddle has one at home. But it's great to have all kinds of tools and toys and be a stallion.
Kevin says Riddle is always all smiles, does he feel great tonight? Yeah, Riddle beat Slapjack, has Travito on his arm. But next week, Riddle VS Mustafa ALi for this title, Riddle's first defense. Bro, Riddle can't wait. Ali is the perfect first opponent, because… Why? Well, because Ali is a stud. He brings it, is a contender, and no one can lead a group of hosses like that. Slapjack hits hard, too, almost bent Riddle backwards. They don't play games, and Ali is the leader! But is Riddle worried about the numbers. Not in the Bro's favor, but Air Bud inspired Riddle because no one thought he could do it. Riddle did the impossible by getting the belt off Bobby Lashley. It could be all of Retribution, Riddle will put the beating on them all and retain the title!
Truth is pumped and so is Kevin! It feels like Riddle is the perfect guy to get in Ali's head. Riddle's UFC career and high school wrestling, his smile made them think he's all cocky, but he's just having the time of his life. Yeah there's rules and regulations and they get to unleash, and there's nothing greater than that. And the belt looks great on Riddle. But when you're out there, Mama Riddle says if you give 100%, you don't leave unhappy. As long as Riddle gives 110%, 120% or more, he'll be good. Truth likes that, too! No need for these notes, either! HAH!
Riddle wants Truth and him to do something because of their chemistry. Kevin sees it, too. So their auras are all in sync, and if they combine, it's like… BOOOOMF! Mind-blowing. Just imagine! US Champion, Truth gets back the 24/7 Championship, and then they win… tag team championships! And then they're double champion bros! Riddle is planting a seed, it could grow! Put some water on that, take some time to grow it, it could happen! Truth used to be a gardener! They're ready to grow something! Double champion bros! Kevin likes that idea, too. The music is playing, quick fist bumps, #TopBros here, mate! YEAH!
Kevin and Truth do their handshake again, the show is over and it was a lot of fun as Mania grows closer! Thoughts and prayers, see you next Raw Talk!
---
My Thoughts:
A really fun episode here, though I am a little worried about Charly. Is she just on top secret COVID concern quarantine? It has been two weeks. But Kevin Patrick makes a great debut here to continue his small parts on tonight's Raw. Kevin had great energy with Truth and the guests, I kinda hope K-Peezy gets to do more of these, as good as Charly is when she hosts. New Day had a lot of energy as usual, and we got some more for the coming title match. Peyton Royce was strong in her promo here. I said for the Raw article that Peyton should get in on the contender's chase, I have a feeling she could end up swooping in for Fastlane, but I still see Mania being Charlotte VS Asuka.
Riddle also had good energy, but he always does, too. I think it's very interesting that he teased a team with Truth and then going on a Two Man Power Trip, if you will. bRo-Truth, True Bros, whatever they come up with, would be a very entertaining duo but I don't know if they'd end up getting near the tag titles. Granted, WWE does need to bolster up their tag division for both men and women, but I think that should be through more getting established teams like Ever-Rise, the Bollywood Boyz, etc. from NXT and 205 Live going on the other brands.
News From Cook's Corner 3.8.21: Explosions R Us
Cook brings us all the explosive news! Big, small, literal, figurative…an explosion is an explosion…right?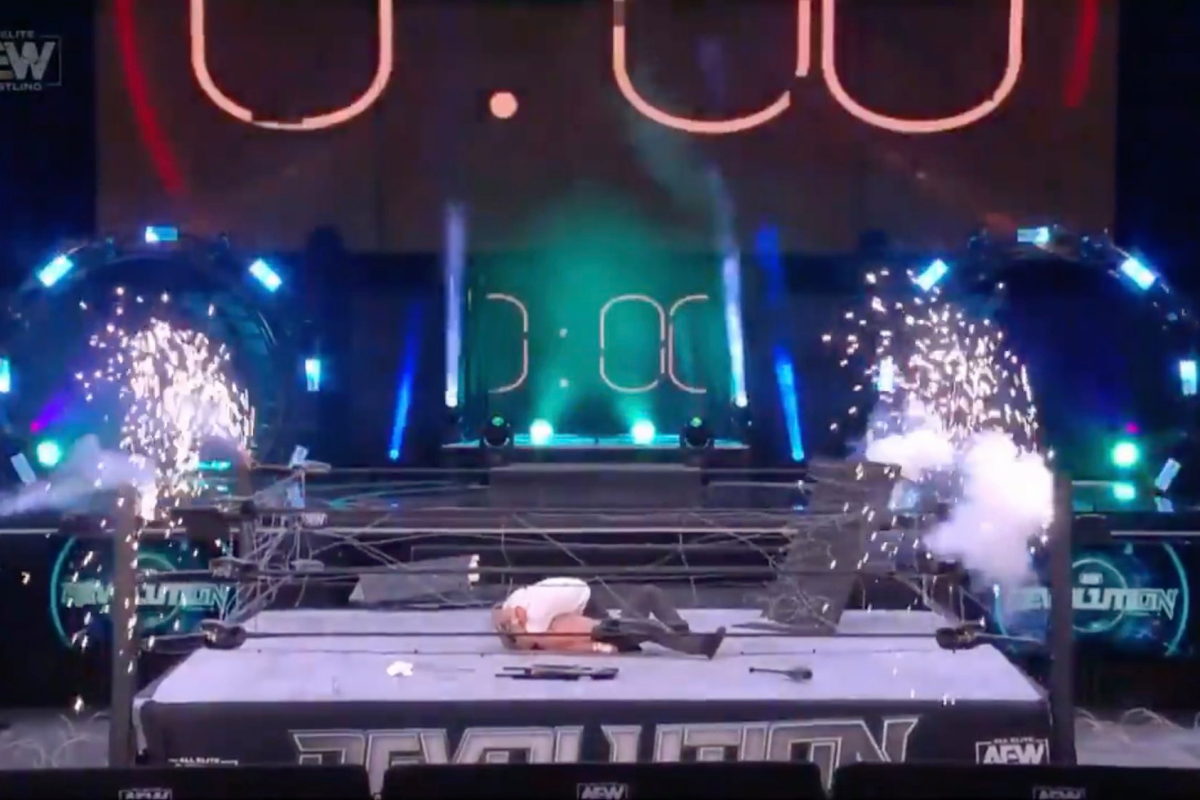 Hi, hello & welcome to News From Cook's Corner! So much going on in the world of wrestling this week that it's tough to keep track of it all. We do our best here, and pretty much anything I don't cover here is covered in a column or podcast here at the Chairshot.
I would say that the rest of March might be a bit busy for me due to college basketball, but the Louisville Cardinals men's team probably has two games left at most. One ACC Tournament game, then one game in whatever other tournament they make. Fun! At least the women should be able to make a pretty good run, and that won't affect things too much. Especially since I'm cutting back on the drinking and also not watching games out of the house anymore.
I might actually be productive this March! That'd be nice. Let's be productive and go through the news!
Was There A Revolution?
Yes there was! I was working during the first part of it, but we definitely need to talk about some of the major happenings of this show…
Hall of Fame Worthy Signing = Christian Cage
I'm never really a fan of hyping up surprise signings for major shows. Everybody gets their hopes up to the point where unless it's Ric Flair somehow in his prime again it ends up being a disappointment to most people. Pretty much every WWE Hall of Fame level talent not doing anything right now tried to make us think it was them on social media. It ends up being Christian Cage, complete with TNA theme song.
Definitely two schools of thought on this one. Christian has a lot of admirers that were happy to see him return at the Royal Rumble. They then wondered where he went afterwards. It makes sense. Christian had to leave WWE in the mid-2000s to get a real chance to shine as a main event level star. Now, he has to leave WWE again to get a real chance to end his career on his terms.
Then there are those out there making the TNA comparisons. It's a lazy talking point, but you're not going to get people off of it once it starts. As long as Christian adds to the shows and doesn't detract from them, I don't see the issue. I also think he's worthy of being in the WWE Hall of Fame, so I can't accuse AEW of false advertising here.
It has to be asked, though. How did WWE let this happen? How did they not make sure Christian was locked up after the Royal Rumble? Booking Edge & Christian against Roman Reigns & Jey Uso, or Jey & a returning Jimmy Uso, seemed like an obvious & logical way to keep the Edge/Reigns story moving. Seems like a missed opportunity for them, but I'm guessing that Vince McMahon doesn't see it that way.
Ethan Page Returns From The Dead
It's happened before. Allie died in Impact's Undead Realm, then re-appeared in AEW. Now it's Ethan Page. Maybe it's a Canadian thing? Page appeared in the Face of the Revolution ladder match, having a good performance but coming up short to Scorpio Sky. Page is a good talker and a solid in-ring talent, hopefully he won't get lost in the shuffle here.
Maybe he could form a team with his brother Adam Page. I just hope John Silver doesn't get confused now that there are two Pages. Actually, three when DDP is around.
Double or Nothing announced for Sunday, May 30
It'll be AEW's second straight Sunday PPV event, which Tony Khan says he'll only try to do on three-day weekends going forward. To which I say "What in the blue hell is a three-day weekend?" Must be nice! DoN will be going head to head with the Coca Cola 600, but apparently NASCAR has fewer crossover fans with AEW than boxing or UFC.
One bad exploding ring ruins the night
It's a shame, too. The inner blood mark in me was enjoying seeing the various clips of explosions & barbed wire & blood and all that stuff that "smart" fans are supposed to act like is garbage. What can I say, I'm a sick fuck. I don't need to see the blood & guts every week, but there's definitely a time & place for it. Kenny Omega & Jon Moxley's time & place was on Sunday night, and it seemed like a pretty exciting time for all involved…up until the finish.
According to AEW, this is the ring being "blown up".

You can recreate this with a few sparklers in the safety of your living room #AEWRevolution pic.twitter.com/CUbVuknBb7

— Wrestle Critic (@WrestleCritic) March 8, 2021
We all know how these things work. Opinions on wrestling matches & shows are largely based around the finish. A good finish can make us forget a match sucked. A good main event can turn a thumbs down show to a thumbs up. On the other side of the spectrum, a bad finish can turn us against a match, or against an entire show.
AEW Revolution would have been more well received had the closing explosion not been a dud. They should have just started firing off the explosives used for Cody's entrance again, that could have covered the ring stuff up. All it takes is one bad explosion to make people forget three & a half hours.
Maybe the moral of the story is to not have your show end with an explosion, but I don't want to entirely dissuade future pyromaniac wrestling promoters.
Is the "Wednesday Night War" Over?
Speculation is rife that NXT will be moving to Tuesdays in April, with the first Tuesday episode coming two days after WrestleMania. The idea of NXT switching nights has been talked about for the past several months now, and the rumors really picked up when it was announced that NBCSN would be closing up shop and some of their main properties would be moving to USA.
So Wednesday Night Hockey is a bigger deal than I thought it was. Who knew? That's what I get for sticking with Fox Sports Tennessee coverage of Nashville Predators games.
Nothing has been officially announced yet, but apparently William Regal has a "landscape changing announcement" scheduled for this week's NXT episode. Could be it. Could also be an announcement that they're going to put security guards in the NXT parking lot so people don't get beat up. Ya never know.
I'd like to wait until everything's official until we start speculating on the fallout, but I do get the feeling that AEW won't see as big an increase in viewers as you might think. I tend to think that wrestling fans that wanted to watch AEW on Wednesday night were already doing so. Maybe there's some NXT viewers that haven't checked out AEW yet, and maybe some of the holdouts in that older demo are swayed by AEW bringing in more people in their age group, but I'd pump the brakes on any idea of Dynamite getting those Raw ratings numbers.
NWA Update
Last week we knew that the NWA was holding tapings from March 21-21. We now know that the March 21 show will air on FITE, is called "Back For The Attack", and will cost viewers $19.99. We also know that NWA Powerrr will be back airing regularly on Tuesdays at 6:05 starting on March 23, and will be available on FITE "via a low-cost subscription bundle".
It's obviously risky putting all of your content behind a paywall. You can't even find the old episodes of Powerrr for free anymore. The idea seems to be that there are enough people that enjoyed what the NWA was doing pre-pandemic that a pretty good number will be willing to fork out whatever price it is per month to keep taking the ride. FITE has been a reliable streaming platform in my experience, so if you're going to try something like this they're probably the best bet. It definitely helps increase FITE's presence to add "exclusive home of the NWA" to their portfolio.
In other NWA-related news, Serena Deeb, AEW roster member & current NWA Women's Champion, recently had her left knee scoped. The Internet tells me that recovery from such a procedure takes approximately six weeks, so Deeb might not be available to work the coming TV tapings. They could use those tapings to build up a challenger for her, which I figure they will since taking the title off of her in the boardroom wouldn't make too many people happy.
Then again, Serena said she'd be back "before you know it". Theoretically she could return on an episode taped in advance and we wouldn't know it if there were no spoilers!
Joey Ryan Almost Got Back In The Business!
It was close! There was a show scheduled to run in Knoxville, Tennessee on March 20 called "Wrestling For Women's Charity". Sounds innocent enough, right? They posted their info on the social media with the venue address, ticket prices, streaming details, covid protocols (which, by the way, some of you Southern promoters seem to be doing a pretty poor job with your protocols from the clips I've seen. Not naming any names, but pretty much any show south of Kentucky with a recognizable star looks like a virus pit.), and the usual stuff. Of course there was a show poster, and one of the wrestlers on it just happened to be one Joseph Cornelius Meehan-Ryan.
This obviously got some attention, and the Internet started doing some digging around. What they found out was that the event was being run by Bar Wrestling, which is the fed that Meehan was running in Southern California prior to #SpeakingOut. Apparently the wrestlers involved didn't know about this, and started pulling out of the show. FITE, who was mentioned by the show as their streaming partner, said they wouldn't be airing the show. Tony Khan said that the AEW wrestlers wouldn't be participating, but offered to donate to the chairty. Then, Khan wondered if there was actually a charity, considering who was involved.
There was a charity! Since Joseph Meehan-Ryan claims to have found God since the fallout of #SpeakingOut (who apparently has commanded him to sue his fellow wrestlers), he was going to divert money to Project GRL, part of Joyce Meyer Minstries' missions arm. In case you're like me & wondering who Meyer is, she's one of those televangelists that flies around in private jets & owns several homes funded by the people sending her money for Jesus. It seems like a pretty lucrative deal if you can make it work.
The show was cancelled, but whoever was running the Twitter account had to get in one last shot:
"We apologize for riling everyone up. It is clear that we're in over our heads. We'll say that everybody booked was fully aware of all details including going through AEW's 3rd party booking system for talent. Rather than put talent in a tough situation, we've canceled the show."
Throwing everybody under the bus, which is 100% on brand for Meehan. People wonder if he'll use this as more evidence that he can't make a living and file some more lawsuits. Me, I'd prefer that he find another way to make a living, but I know that we'll be dealing with this guy trying to do things and suing people for years to come. Wrestlers will just have to be more careful about who they accept bookings from, which is probably a good idea anyway.
Another Week, Another Lawsuit
Last week, we talked about Kelly Klein filing a lawsuit against Ring of Honor, Sinclair Broadcasting Group & others concerning her alleged mistreatment by the wrestling promotion. This week, it's her partner in crime (are they still partners in areas other than crime? No idea.) Joey Mercury. We mentioned how one of the interesting parts of Klein's lawsuit involved challenging ROH's classification of her as an independent contractor, and Mercury's lawsuit addresses that as well.
Mercury claims that he was forced to resign, ROH refused to respond to his claims of an unsafe work environment, and that he was paid less than others with his job positions. He also says that he was misclassified as an independent contractor rather than an employee, which he figures he was since he was a producer.
I look forward to discussing another ROH lawsuit next week. Has Joseph Meehan-Ryan sued them yet? Surely he's got some beef with how he was used there way back in the day.
No More Thigh Slaps!
Vince McMahon has had enough. He has stands all he can stand until he can't stands no more. All these young kids slapping their thighs and legs when they kick somebody. No more! There are signs backstage now telling the wrestlers not to slap their leg when kicking.
Many people will be happy with this, as they feel that thigh/leg slapping is one of the things killing the business. It's never really bothered me, but I might just be used to it. I will say that leg slapping got Yoshihiro Tajiri over with me way back in the day. Did anybody ever time it better?
Welp, that's all the damage I can do here this week. Make sure to keep coming back to The Chairshot for your best show coverage, wrestling opinions and NFL quarterback top 5 lists! Thanks for reading, and keep your stick on the ice.