Mitchell's Talking Smack Report! (1/16/21)
Kevin Owens is back!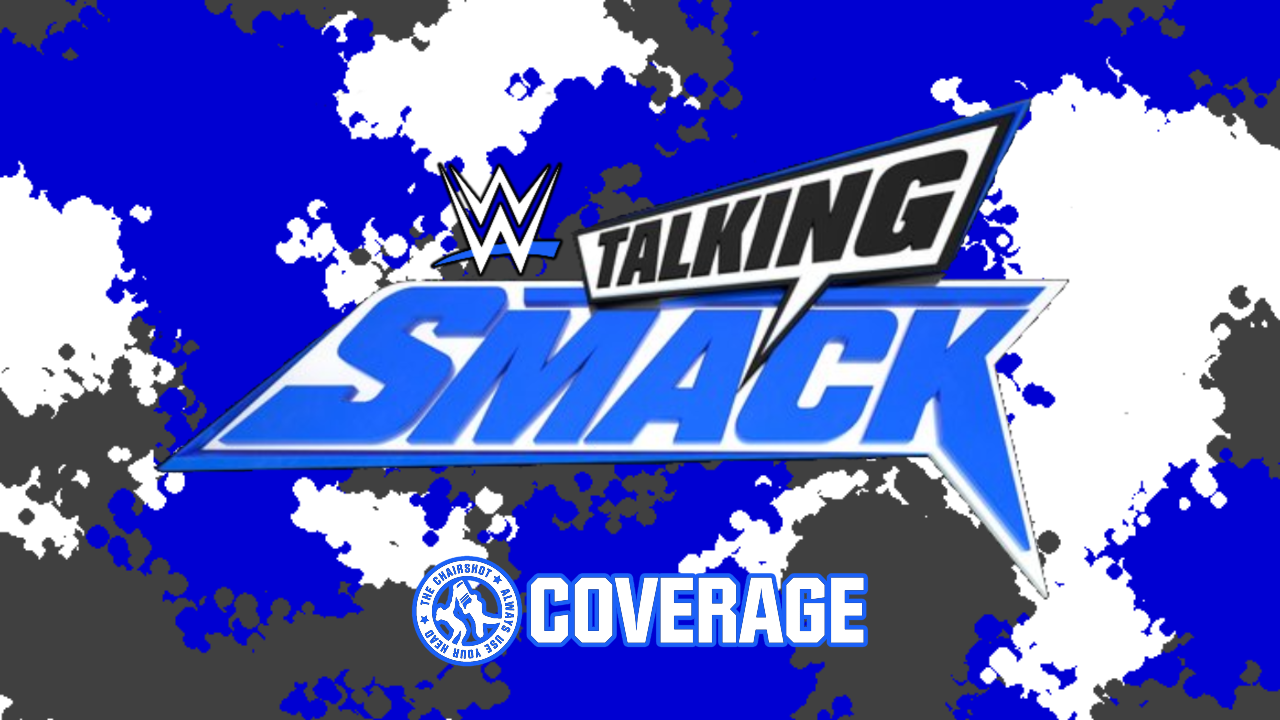 The Prizefight is ready to #StunTheWorld!
After the bait 'n' switch on Friday night, Kevin Owens is back not only to talk smack, but to speak on becoming Roman Reigns' challenger once again!
Kayla Braxton welcomes us back to the show!
We're just two weeks away from the first PPV of 2021, the Royal Rumble! We have more entries making themselves known, such as Jey Uso! What does Paul Heyman think about that? Heyman just smiles. Kayla says Jey plans on winning the Rumble and going to WrestleMania to face the WWE World Champion! Has this been the plan all along? Heyman says Kayla's enthusiasm is contagious. Well, okay… Heyman isn't being himself but she knows he loves ranting. She wants to hear his rant on the "questionable injury" Adam Pearce cited as to why he has to back out of the title match. And then the man we thought was done came out, it was KEVIN OWENS! Kevin has another shot at Roman Reigns and the Universal Championship!
Heyman tries to start up a rant, but he says anything he has to say, he will say to Kevin's face. They've advertised a "debate" on this show, so let's get to that. Kayla knows what he means by that. It is the two men who will once again face off for the WWE Intercontinental Championship next Friday, Big E and Apollo Crews!
Big E and Apollo Crews join Talking Smack!
Big E points out that his music gets played, not Apollo's. Kayla wants to say congratulations on SmackDown over former Intercontinental Champion, Sami Zayn. But she will say what she is sure everyone was feeling on SmackDown. Watching these two, who have been friendly, it was so hard to watch them at each other like that. She doesn't like it. Is this awkward sitting next to each other right now? Big E says it's fine. They're here for competition. Big E will say he's known of Apollo doing extra work in 2011, then later on. Big E had never seen anything like Apollo, with his strength, build and athleticism that Apollo has proven over and over.
But Big E has not worked over 8 years to get this singles run for Apollo to just slide in here, fun 'n' games. Big E is here to make money and win titles. Big E likes Apollo, but this is not Apollo's time. Apollo is deserving of the opportunity, but if he thinks he'll just come and beat Big E when 2021 is his year, no. All that friendship is still here as Big E beats him up. But what happened last week? Doesn't Big E think that was closer than it should've been? Did Apollo win? This isn't horseshoes. Apollo says he respects Big E, and even looks up to him. Apollo admires everything Big E has done. But Apollo is coming for the title because he has to have it. He needs it!
Well maybe get it from someone else, but this isn't the time. Apollo will stand there and shake Big E's hand as he tells him he told Big E so. Big E says Apollo is great but he's not Big E. Not to be rude, but Apollo can't do what Big E can do. Big E is Big E, Apollo is Apollo. They shake hands and Heyman is disappointed. What, he wanted them to brawl here? YES! Kayla says Heyman plays side but Heyman says he plays the side of the winner. All this respect and admiration means squat when they get in the ring. They don't really like each other that much, that's just the sportsmanship talking.
Heyman puts it this way: New Day was on top for YEARS, and deservedly so. All that merchandising. But did Big E ever turn to his "buddy" here, and tell him, "Let me get you in on this." Apollo's kids' college funds would've been taken care of just like that. But no, Big E wanted it all to himself. And when or if Apollo wins that title, do you really think Apollo will just hand Big E the belt and say, "I want your children to see you as a champion." They're both going to learn that sportsmanship is for LOSERS. The winners believe that hatred is a far better emotion in the ring than love and respect. Big E says that's a "lovely" speech, but nice try. But Apollo seems to think Heyman has a point. Apollo leaves and Big E has a lot to think about now. Kayla wishes both men good luck and Big E heads out.
Kayla turns to Heyman and wonders why he's been giving pep talks to both men. Heyman just tells the staff to pick up the mic that Big E rudely left behind. Apollo is fine because the emotions are understandable, but Heyman apologizes for what Big E did. Kayla has no idea how to handle this kind of Heyman. Heyman then points out how we can call this "Talking Smack" but Kayla doesn't encourage the smack talk. Why not just call this "Talking Nicely" then? Moving on, Kayla welcomes the new duo of second generation superstars in the Queen of Harts and the Daughter of Superfly!
Natalya and Tamina join Talking Smack!
Kayla loves Natty's outfit, it's very race car driver. But congratulations on the win over Liv Morgan of the Riott Squad. Natty is the #BOAT, and that victory felt great. Natty's career has torn her between the girl next door and the killer wrestler inside, and SmackDown gave her that chance to be the latter. She really wanted to break Liv's legs. Kayla brings up the surprise team up of Natty and Tamina, but it's working. What is it that brought them together? They're veterans in the division, locker room leaders, have been here for over a decade, but why do they feel this pairing is going to shake things up?
Natty says that Tamina will agree that their combined experience makes them very dangerous. Being from the greatest bloodlines, the Hart Dynasty has so many hall of famers, from grandfather Stu to her late, great father Jim the Anvil, to her uncle Bret and uncle Davey Boy the British Bulldog. Then there's Jimmy Snuka, another hall of famer. It's just natural this greatness comes together. Tamina can't even understand why Kayla would ask that. Natty says Kayla means well. Kayla asks about their time here in the WWE, how Tamina has yet to hold a title. Wow, straight to the point! If that's what makes someone up here, well…
Natty says Tamina has been held down and that is going to change. When Tamina aligns with the #BOAT, Best Of All Time, the perspective changes. Tamina is destined for greatness and Natty is proud to have someone like her watching her back! "She is a 6′ 1″ Samoan princess that will KICK YOUR ASS! Any more questions, Kayla?" Kayla knows there are six women so far who have declared for the Women's Rumble, not these two yet, but it is every woman for herself in that match. There is only one SmackDown Women's Championship, will that get in the way of this new partnership?
Natty says that is actually a good question. Tamina isn't so sure, but Natty says Kayla is unfocused. They're both going to be excited to be in the Rumble on the road to WrestleMania. But they're missing the fact that Natty and Tamina are the best of the best, no one is better, and their track records back that up. Natty is the BOAT, and she would not have someone in her corner that isn't great. Kayla apologizes for any disrespect they perceived and wishes them luck. Natty and Tamina think Heyman looks great. Natty says Kayla looks good and Tamina thinks not so much. Heyman says if Natty's the #BOAT, this team should be the #YACHT: You Are Crazy, Hot and Terrorizing! Let's get that on paper. Natty even gives Heyman a kiss on the cheek before she and Tamina leave.
Kayla has no good way to segue but we all know the guest that is left: The Prizefighter!
Kevin Owens joins Talking Smack!
Kevin sits right down by Heyman and says we don't need to play his music or applaud. Kayla is just happy to see him back. Kevin insists Heyman start. Heyman looks to Kayla and she waits on him. Heyman looks back to Kevin, prepares himself, and says, "You outsmarted us." Heyman has to hand it to Kevin and Pearce. After 30 plus years, not a lot of people have pulled over something on him. Heyman's pulled stuff over on others, but Kevin got a good one there. This is basically checkmate. Well played. So devious yet straightforward.
"Card subject to change" and finding suitable replacements are at the sole discretion of WWE management, Kevin hid in plain sight yet they didn't see it coming. "It's brilliant in its simplicity!" Heyman admires the hell out of that move, maybe even envies it. "But not comes the consequences. And the consequences are the Last Man Standing match at the Royal Rumble against Roman Reigns." Heyman is the Special Counsel, and in that role, when Roman plucked Heyman from obscurity, Heyman's contribution to Roman's greatness is civility on the surface, and the explosiveness of aggression when Roman gets in the ring and has the title that seats him at the head of the table.
Heyman cannot control Roman's rage. "There is no civility. He's going to explode." Now, "shooting from the hip," when Heyman was in charge of Raw, he got Kevin out of a lot of jams that he got himself in, but Heyman liked that about him. Heyman says another time, another place, another situation, Kevin would be a first-round draft pick Paul Heyman Guy. Kevin signed the contract to fight in the Last Man Standing match, and that must scare him because we know Roman will hurt him, "beat you fugly," and put Kevin in an ambulance after a match that ends because Kevin cannot stand after the beating received "from a Samoan who is not that manage generations removed from savage."
Heyman predicts that Kevin will say to himself in that ambulance, "Well, I know I'm not in Heaven, because God doesn't love me. Not after the sins that I besmirched upon the Tribal Chief. This must be Hell." Kevin is going to Hell. And then Kevin will think that Hell looks like Florida. Kevin chuckles as Heyman continues. Heyman is trying to find the silver lining in this. Heyman wants Kevin to be on SmackDown, SmackDown needs his star power, but then Kevin stood up to Roman. And everyone will talk about that for a long time to come. "You made it. You're a hero. But that heroism comes with a price, Kevin." And that will be paid at the Rumble as Roman makes sure Kevin will not stand up again.
Kevin laughs a bit more, and that confuses Heyman. Kevin says the "card subject to change" thing always pissed him off. Does Heyman know how badly Kevin wanted to see Razor Ramon VS Jeff Jarrett? But nope, card subject to change, Goldust VS Henry Godwinn! It was a great match but it wasn't Ramon VS Jarrett! But then over 20 years later, "card subject to change" helps Kevin, that's poetic justice. And Kevin heard what Heyman said and he wouldn't disrespect Heyman by ignoring him. But the only Hell is listening to the (BEEP) Heyman spews!
Heyman saved Kevin from jams on Raw? Kevin doesn't remember it that way. Kevin was saving Heyman from jams when the show wasn't going how they wanted, and how it wasn't compelling, and someone needed to make some magic. Who did Heyman run to and beg? KEVIN. And how many times did Kevin let Heyman down? NEVER! Kevin's been a Paul Heyman Guy since 1998 after discovering ECW. Just because they never worked in those "parameters," Heyman has helped Kevin more than he knows. And for that, Kevin will be grateful.
But all this stuff about what will happen at the Rumble and about Roman's anger, all of that is as sincere when Kevin would go to Heyman these last five years and ask to fight The Beast and Heyman would just go, "I'll talk to him about it." It never happened. Heyman didn't care, just like he doesn't really care here. But that's fine. Because at the Rumble, it IS Last Man Standing. Look to the ThunderDome screens. Kevin wants to show us but the cameras don't move. But that spot over there just a couple weeks ago, Kevin was thrown off. Roughly 13 feet up. Kevin wasn't here last week, not because he didn't get back up but because he did, and management wouldn't let him. Kevin listened that time because an extra night home is always nice.
But Kevin doesn't want to be a hero, he just wants to be Universal Champion. So here is what's going to happen. After the show, Heyman will leave this table, call Roman, because Roman surely got out here because Roman doesn't wait around. Kevin says that just as Heyman likes him, he likes Heyman, so he won't make Heyman a messenger. Kevin will deliver this message face to face next Friday on SmackDown. And now they're done. Kevin puts his mic down and gives Heyman a hard smack on the shoulder before leaving. Talking Smack ends with that, will Kevin be Universal Champion the next time he's on?
---
My Thoughts:
A very good Talking Smack! I find it interesting that Big E would say he's here for the money and titles but is still willing to have friendly competition. Those seem like contrary sentiments, but then Heyman gives another great promo to them, and Apollo is the one agreeing. I said for the SmackDown article that it'd work out for Apollo to go Heel, and this made it seem very likely that that's happening. Natty and Tamina had a good segment, though Natty did most of the talking for the two of them. Though what speaking Tamina did worked for her. I know we're heading for the Rumble, but I feel like Kayla should've suggested a shot at the Women's Tag Titles first, because they're trying to be a tag team. WWE main roster really doesn't know what they're doing with the Women's Tag Division, do they?
But the best segment, because of how it relates to the Roman Reigns story and has Kevin Owens, was the Kevin Owens segment. Heyman gave another great promo and Kevin had a great response. And honestly, it is a brilliant idea to use "card subject to change" in story, when normally it's a shoot disclaimer that someone can't make the trip. Kevin setting up a segment for next week, it's meant to sound like things might turn into a brawl, but I feel like they'll find a way to keep things from turning into that. Pearce is still a WWE official so maybe he uses his authority to thwart Roman's rage and influence.
Mitchell's Talking Smack Report! (3/6/21)
Ding Dong, HELLO~! Talking Smack!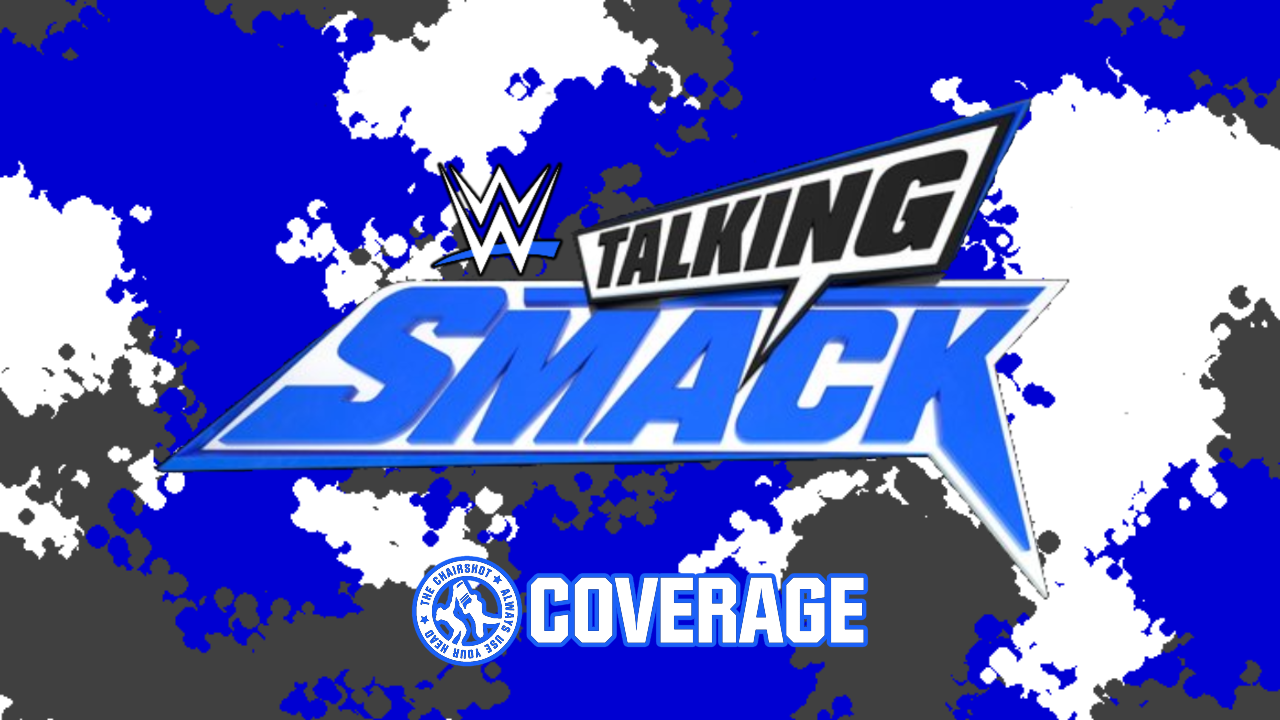 Talking Smack has the Role Model and royalty!
WWE is heading for the Fastlane, but DING DONG, HELLO~? There's Talking Smack first, with Bayley, the Mysterios and APOLLOOO~!
Kayla Braxton welcomes us back to the show!
We're on the Road to WrestleMania but we're going to stop at Fastlane first! And speaking of Fastlane, we saw Daniel Bryan celebrating atop the Steel Cage after defeating Jey Uso! That's because we will now get Bryan VS Roman at Fastlane for the Universal Championship! Does Paul Heyman have any comments? Kayla is for one proud of Bryan. Kayla congratulates her on her bias. He does have a bias, too, but that doesn't make him wrong.
"Daniel Bryan is a very interesting human being. He has everything a man could want: he has a wonderful wife who loves him; he has healthy children who adore him; he has the WWE Universe which appreciates his unique worth ethic; and now, he has a path to the main event of WrestleMania. Everything a man could want. Except what Daniel Bryan doesn't have is a strategy to beat Roman Reigns! That's where Daniel Bryan comes up short." Heyman assures us, as unique of a human and as much momentum Bryan has right now, Bryan is NOT man enough to beat Roman Reigns. He is not capable of taking Roman out of the main event of WrestleMania. All Bryan has now is "an ass-kicking at Fastlane that Roman Reigns will bestow upon him as a message to Edge."
Ladies and gentlemen, that is not a prediction, that is a spoiler. The Tribal Chief, the sun around which the WWE Universe shall continue to orbit is the Reigns-ing, Defending, Undisputed, Uncontroverted, WWE Universal Heavyweight Champion and T H E main event of WrestleMania, Roman… Reigns…! Kayla says we'll on the Talking Smack after Fastlane. Heyman says that shouldn't be her comment. She asked a question, he answered it, that's it. Stop flirting with him, he's married! But Kayla ignores Heyman and says we have our first guest, who has her own hit talk show, DING DONG, HELLO~! It's the longest reigning SmackDown Women's Champion ever!
Bayley joins Talking Smack!
Heyman greets Bayley with a kiss to her hand and she swoons?! Bayley says she'll show Kayla has it was, and kisses Kayla's hand. Kayla just says thanks, and Bayley can't believe it! This is why Bayley is here! She needs to improve this show! Heyman thanks Bayley for the honor of kissing her hand. Bayley thanks him for the honor of having her hand kissed. But Bayley is here because she'd love to take over. What? Well Bayley is the host of the newest and the best WWE talk show right now, and Heyman agrees. It is T H E E Best! Bayley feels she could add more flavor and entertainment, and viewership, to this show. If Kayla would like, she could be competition in the ring while Bayley joins Heyman here.
Heyman says Kayla did great on Raw Talk. From what he heard, he doesn't watch. Bayley takes a seat and complains about the chairs. Kayla says she did like Raw Talk because at least she had a cohost who understood what it was to be a cohost. Seriously? Bayley says she went on Raw Talk when this is her show? Bayley would never do that as THE host. Heyman says, "Ding dong, Hello!" Kayla is a ding dong, and he says hi to Bayley! Kayla brings up the Sweet Tweets and how the last one was apparently sour. What was it? Well depends, was Kayla "WWESuperfan?" But Bayley is wearing her host sweater, glasses and watch, so maybe she'll ask the questions here. Oh really? Well fine. Ask Kayla whatever you want. She can't say she'll answer but she'll try. Well that doesn't seem fair.
Bayley takes her glasses off to get serious, and she asks if Kayla was WWESuperfan, who tweeted that Ding Dong Hello is "an abomination, the worst thing you've ever seen in your life," because that's what that person said! Kayla can get in the cage and meet Bayley right here and now. Kayla confirms she is NOT WWESuperfan, but whoever they are, she applauds them. Kayla will retweet it. Oh, okay, fine then. Bayley breaks her glasses! Is she upset? No. Then will Bayley ask more questions? No, Kayla can ask. Kayla asks who Bayley would have as a guest, in the whole world, for Ding Dong Hello. The whole world? A line is forming from Jerry Seinfeld to Ellen to Wendy Williams to Ricki. Remember her? Ricki Lake! Bayley was trying to spark Kayla's brain there. Does Kayla do homework?
Heyman says Kayla is too busy going to Raw Talk on Mondays. Well, Kayla wants to make sure Bayley knows that Twitter account, EllenDegeneres1, is not the REAL Ellen. Yes, she is aware, because THE Ellen could just text Bayley. DING DONG, Bayley's a STAR! Kayla agrees, Bayley is a star, and Ding Dong Hello is a show. Wow, how rude. Kayla invited Bayley here! Well Bayley said she wants to take over so… Well now Bayley broke her glasses because of Kayla. Heyman apologizes on behalf of Kayla because she has no conscience. She cheats on Talking Smack with Raw Talk. He is protecting Bayley from Kayla, the "wanton pseudo-journalist who is besmirching" Bayley's reputation.
Bayley agrees, there should be brand loyalty. That is why Bayley is the Role Model and gets the Sweet Tweets, and still runs the show! So Kayla should get off the show so Bayley can run things with Heyman! Well Kayla says not anyone can do this job, it's not that easy. Bayley breaks what's left of her glasses and then takes her leave. Heyman asks what's going on with Kayla today. Kayla was just giving Bayley a chance to step up and prove she is a good host. Heyman agrees, Kayla should test Bayley in all aspects, and that includes getting into the ring.
Heyman claims that before the show started, Kayla got all snotty about Bayley and said she'd slap Bayley around in the ring. Lying is never good, Paul. Then Kayla needs to stop lying. Well this isn't a lie, our next guests are Nigerian royalty and his royal guard!
Apollo Crews (and the Elite Guard) join Talking Smack!
Heyman asks if it is okay to shake Apollo's hand. Apollo tells his guards it is okay, he is engaging. He and Heyman are okay. How is Heyman? He is doing great, now that he is in Apollo's presence. Apollo thanks Heyman and asks if Kayla is happy to be in his presence, too. She is! She is very impressed with seeing Apollo's change. How did it feel to finally introduce "the real" Apollo? It felt fantastic. This is who Apollo is and who he has been, but he's hidden it for so long. As he said on SmackDown, Apollo was embarrassed to embrace his roots because of how he'd be made fun of by the other children. They'd call him names, not embrace him, so he couldn't embrace his heritage.
But now, it feels good to be who he is. He loves it! He loves dominating people like he did Big E. Big E is home, and if he were smart, he'd stay home. But at the same time, Big E has something Apollo wants and that is the WWE Intercontinental Championship. Big E must come back and Apollo will hurt him again. Apollo's birthright is to be a warrior, like the Tiiv people. Apollo will live up to his family's greatness by taking the championship. Heyman says question asked and question answered, so next question. Kayla brings up how Apollo had chances to take the title and failed, so how- Apollo laughs and says he never failed. That loss was not a failure.
The difference is now, look at who Apollo is. Big E doesn't want to face Apollo after seeing what Apollo is capable of. The world knows what Apollo is capable of! And Big E will learn that again. Apollo wants Heyman to relax, they are fine. Heyman says he is very impressed by everything Apollo is doing physically, strategically, and in action. Apollo says Heyman understands. Big E will understand. Does Kayla understand? Is she really hearing what he is saying? We're just a week away from Big E's return, and Apollo will be waiting. Then Apollo will show the world just who good, how GREAT, Apollo really is. Apollo shakes Heyman's hand again and Heyman says he is in awe.
Kayla thanks Apollo for his time, and Apollo leaves with his guard in toe. Kayla will say that the last few times we've seen Apollo on Talking Smack, and Heyman's motivational speeches have perhaps helped light that fire in Apollo. Well like most women in Heyman's life, they don't give him credit when it is due. But Heyman has been right about great talent for over 34 YEARS. With that credibility, Heyman assures all of us that Apollo Crews is a main-event talent. "He's going straight to the top. Apollo Crews, 2021, will be a top tier WWE superstar, and that's also not a prediction. That's a spoiler." Kayla doesn't agree with the tactics, but she knows Apollo is someone to watch out for. But finally, a duo to watch for, it is the Mysterios!
Rey & Dominik Mysterio join Talking Smack!
Kayla thanks them for being here. Rey and Dom have found themselves in an "interesting" situation with Alpha Academy, Chad Gable & Otis. They have a target on the Mysterios, but do they know why? Heyman speaks up as someone who has known Rey for a long time. It is apparent there is a lot going on. All respect to Kayla, they don't need to be fielding questions. Rey has something he needs to say. So with that, Heyman lets Rey take the floor. Rey says that as we all know, he has been working very hard to teach his son how to be a man. They've been training so hard day in and day out, in the ring, to make Dom the best version of himself.
But on the other hand, Chad Gable is "puppeteering" Otis into doing his dirty work. Chad is making Otis his BITCH! Sorry for the language, but that is the heat within Rey. Rey says it's okay that for the past two weeks, Otis has dropped Rey and used that 300+ pounds to crush Rey's ribs. But that fires Rey up like they wouldn't believe. They have underestimated the Mysterios because Rey has been in the ring with some of the baddest men in the wrestling world! No matter how big, how heavy, how badass, Rey has found a way to take them down! "Chad, Otis, you have no idea the magnitude of the hurricane that's coming your way!"
Rey says it in Spanish, too, that they have no idea what it is to face a Mysterio. But they will feel the power of the 619. With that, Talking Smack closes. Will Rey & Dom have Alpha Academy's number?
---
My Thoughts:
A pretty good episode this week, though I don't remember any of this being advertised last night on SmackDown. Bayley trying to expand as a talk show host was a funny way for her to get on Kayla's nerves. I feel like Bayley should've read some of that supposed mean Tweet on SmackDown to set this up, as she could've said anything today and it would've been what it was. Maybe "WWESuperfan" continues to mean Tweet her and there's some big reveal of who it is, but at the same time, I don't know how that would go. Apollo had a good segment, partially reworking what he said on SmackDown, but maybe a little clumsily. Point is, Heyman got to comment that Apollo is going places, and I don't doubt it.
The Mysterios had a good closing segment, and I like that Heyman helped set it up because of that ECW connection. Rey Mysterio here adds a great bit of heat and depth to the story that had only been told in the ring so far. As I said for the SmackDown article, I am sensing a big stakes rematch of the Mysterios VS Alpha Academy, winners go to Fastlane to face the tag team champions, which might also annoy the Street Profits.
Mitchell's Raw Talk Report! (3/1/21)
Who wants to Talk With Elias?!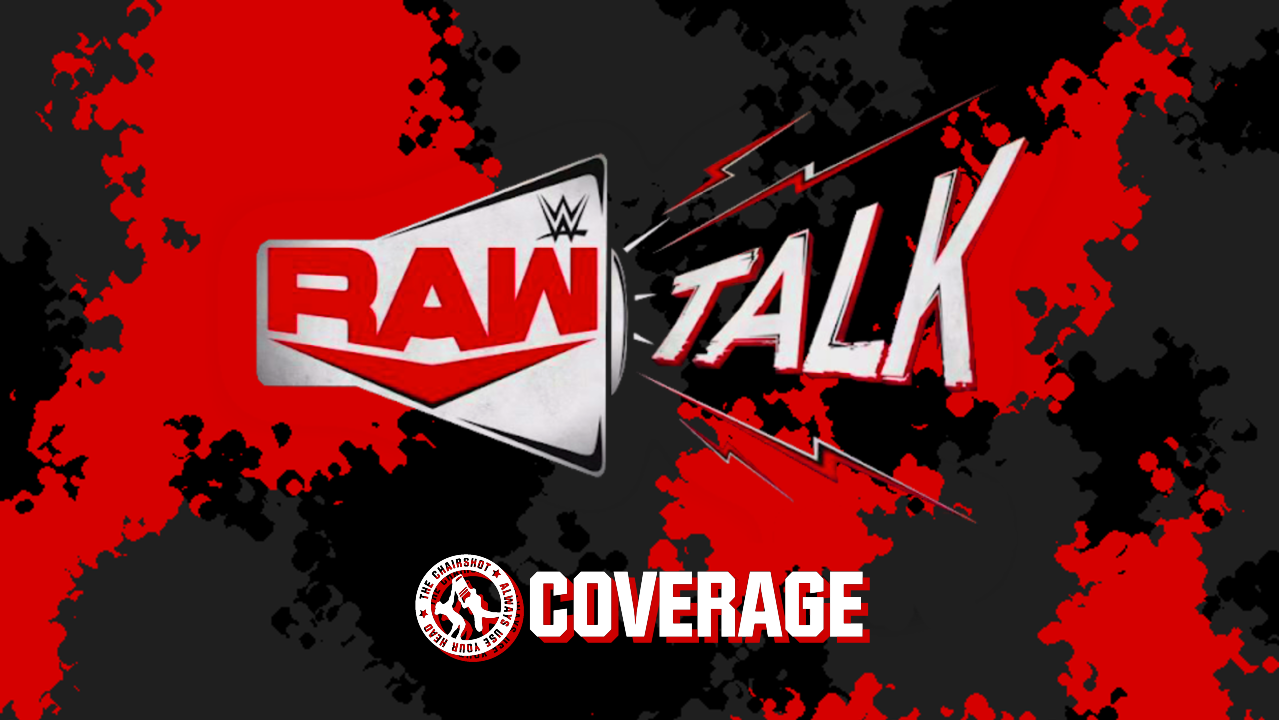 Ladies and gentlemen: Raw Talk.
After a wild Monday Night Raw, things are only speeding up towards Fastlane! What will Drew McIntyre have to say about his triumphant return?
Charly- Wait, Kayla Braxton welcomes us back!
Charly Caruso has taken time off this week but Talking Smack's usual hostess is here! And she'll leave it up to the WWE Universe to figure out a good nickname for her and R-Truth. Truth tries to figure out some for himself, though. Kay-Truth? R-Braxton? Maybe their names just don't go together. But either way, Kayla is happy to be here with Truth and wants to talk the highlight of Monday Night Raw: The NEW WWE World Champion a long time coming, it is Bobby Lashley! Truth was a lumberjack and he was lost in the moment. There has been tension between Truth and Lashley but Truth was definitely proud of Lashley in that moment.
Truth confirms, because Lashley has clawed and scratched and finally got his due. Of course Truth got lost in the moment. Lashley did what he had to do and got it done! Miz kept us wondering all night, faking this and that, not that anyone bought it. But Miz tried to okie-doke, only to get got. Then Kayla wants to talk about that moment with Randy Orton and Alexa Bliss' strange message. Orton choked and had more black gunk coming out of his mouth! Alexa is being creepy. Truth is creeped out, yes. Truth knows Alexa is weirder than him, that is some left field, over the fence, in the street stuff. Just look at it! What was it Orton spitting up!? And how often is Orton "shook" like that? Truth's also known Orton a long time, and Orton doesn't get shook, but he was here.
But moving on, their first guests are a duo that had mixed luck tonight on their way to a title defense, it's the WWE Women's Tag Team Champions!
Nia Jax & Shayna Baszler join Raw Talk!
Truth is happy but the champs aren't. And Shayna doesn't even know who Kayla is! Nia asks if Kayla even goes here. Truth says they should be nice. They've been on The Bump, they know who she is! They'll even be on The Bump again. Not by choice. Kayla says Nia should be in a good mood, she won tonight! Truth says that's a compliment! But Kayla admits Shayna lost. But that all aside, they have their title defense on NXT against Raquel Gonzalez & Dakota Kai! The momentum must make Nia confident but Shayna might have doubt. Shayna asks if Kayla remembers the TWO YEAR reign Shayna had! Or what she did to Dakota! But a different day, a different Dakota. Not really!
Kayla admits Shayna's one of the best in NXT, her name is synonymous with the brand. Does that make this match even more important? Is there any concerns? Nia says this isn't comedy hour. Kayla is more the guest than they are! Nia doesn't even really know her. But are they excited to dominate and wreck shop? Yes! They're going to stomp respect into two girls who don't have any! Nia and Shayna are the top of this division! Not just as tag champions, but they're the TOP champions! They've spent enough time showing everyone, even on SmackDown, so they'll do it again to the "NXT Universe." Being dominant in NXT is like being Freshman JV. They're VARSITY!
Kayla hopes so because they're going to be embarrassed if things get turned around on them. Nia asks if they can get a replacement for the replacement host. Shayna feels like this must be Kayla's "tryout." And she's failing! Truth is saying they need to show respect! Kayla is just pointing out that they went 50-50 on Raw tonight. Nia says the ones that should be respected are THEM, because THEY are the champions! Where is Truth's title, huh!? Mr. Bugs Bunny has it! Shayna says there are 40 days left before they are the longest reigning Women's Tag Champions ever! Did Kayla do the research to get her job here?
Kayla says that yes, they are the best champions of this division, but they might not be come WrestleMania. There is another title they're both after and that is Asuka's Raw Women's Championship. Oh the same Asuka Shayna kicked to the curb? These two and Charlotte want a shot at the Raw Women's Championship. So between these two, who deserves that opportunity more? Don't try to drive a wedge in! Truth says Kayla's not doing anything. Nia tells Truth to shut up! If anyone is getting the shot, it's Nia. Shayna gets upset but Nia says Nia is on a streak. Shayna says she's been doing so much more for the team! She's why they have the titles! Nia is letting Kayla win here!
Truth says these two are making good points as pointiologists. That's not a real word! Kayla says it is, Truth says it's just obscure. Fist bump! Seriously? Shayna asks why they keep being forced to do this. Kayla wishes Nia and Shayna luck for NXT. Shayna and Nia don't like Truth no more. They leave, but Truth says it was time for them to go anyway! So disrespectful. Truth will cheer Dakota & Raquel on now. But now, it's time to #DriftAway!
Elias & Jaxson Ryker join Raw Talk!
Elias is happy that his chair isn't sinking on him this time. Ryker is happy to have a chair at all this time. Truth wants an autograph because he follows Elias. Truth bought the album, too! From a friend, though. But Universal Truth is legit, because it's about Truth! Well, sure it is. Hidden lyrics, maybe. Kayla wants to bring up the "outlandish" proposal from Elias to Bad Bunny for a musical collaboration. What's so outlandish about it? Universal Truth was at the top of the charts on iTunes! But Bad Bunny is multi-platinum. So is she saying Bunny is above Elias? No, the numbers are! Universal Truth is up there, but Bunny is way, WAY up there! And the fact Truth is willing to say that even though Bunny still has the 24/7 Championship, that's some truth. Wait, does that ruin Kayla's argument?
Elias says he'll get Truth his autograph real quick. Truth asks which is Elias' favorite song on the album. Elias' favorite song of his own album? Yes. Well it has to be Amen, which is now his entrance song. Ryker's favorite is Changes, because that's what Elias is about. Elias tried to offer something to Bugs- No, wait, Bad Bunny. Sorry. But Elias says a real music star in the WWE, and then Bad Bunny comes in and shoves Elias aside! Elisa is a generous man, but Bunny goes and rejects "the offer of a lifetime." Wouldn't Truth take that offer? Elias says he would. But Priest is speaking for Bunny, there's the match, it's all aggravating for Elias.
Kayla says Elias and Ryker were trying to cheat. Ryker wasn't cheating, he was just keeping Priest from using the ropebreak for too long. Anything else is coincidence. But while Ryker admires and is inspired by Elias, why is he inspired? Elias gives Ryker a different way of seeing life! It just speaks to something. it electrifies Ryker and shows that there are better things in this world. IS there a better way to say that? The Universal Truth touches souls. Truth says he wanted a carrot after for some reason. Carrots are good, though. And Kayla admits Elias is a good musician.
But what is the ultimate goal? Change more lives with more music! Elias has Ryker now, they are unstoppable with their track record. They run track? Sometimes. But Bad Bunny saw Elias beat up Priest, was probably impressed, and if he still wants to take Elias up on the offer, Elias is fine with that. Bunny has Truth's title, but Elias will take that, too, if he has to. Kayla keeps Truth calm from hearing that. And on that note, no pun intended, nice to see them. Elias and Ryker head out, and now the final guest of the night is here! It's the Scottish Warrior!
Drew McIntyre joins Raw Talk!
Truth is pumped to see McIntyre but was hoping to see the sword. Kayla says she's interviewed McIntyre many times, and it pains her to say that for the first time in awhile, he's not champion. Is it weird to not hear that title in front of his name? Yes, and while it might be odd for him, a man who wears only a kilt and no shirt most of the time, he feels naked without the world title. Note to cameramen, don't shoot below the waist. There's some skin showing. But being without the title is weird. McIntyre spent a year as champion. He was hoping to return to WrestleMania as champion, Miz and Lashley messed that up, but McIntyre vows to make is his way back.
Kayla brings up tonight's match with Sheamus, but also the fact Lashley is the NEW world champion. McIntyre says he would've bet on Lashley, of course. Lashley has worked hard, is an animal in the gym and in the ring. They've faced off, so McIntyre knows Lashley has earned this moment. And now, the match of Lashley VS McIntyre is going to be big for Raw, especially if it's at WrestleMania. It is a lot of pressure to be a champion. Miz must've felt it every night this week. You surround yourself with friends, those friends might get jealous and want what you want. Sheamus did it to McIntyre, the Hurt Business might do it to Lashley. Consider that free advice.
Kayla wants Truth to see if he has any advice for McIntyre. Truth had a title that is very near and dear and he doesn't hold it right now. McIntyre had the WWE World Championship in the same regard. What can McIntyre do to get through these times without it? "It's your baby, man. You gotta remember the good times, but you also got to get your baby back." McIntyre knows that. Having the baby by your heart is what you want. But Truth getting the title from Bugsy means getting past Priest. McIntyre needs to get past Lashley. But McIntyre is a fighter! Look what he and Shamus did tonight!
McIntyre admits, they beat the hell out of each other. He has a bruise, it looks like the Scottish flag! McIntyre knows he went to war with Sheamus, but that is what this is about! You go to war, put it all on the line, and the best man wins. McIntyre was the better tonight, but he knows this is how Lashley fights. Maybe Sheamus will let his grudge go. They hadn't faced each other in a significant singles match since FCW. It didn't have to go this way but it did. Sheamus turned on McIntyre but the match was awesome and hopefully the fans loved it. Now it's on to Lashley. Maybe we'll again call McIntyre the WWE Champion.
Kayla wishes him all the luck. McIntyre says things just got real interesting on the Road to WrestleMania! McIntyre heads out, Kayla thanks Truth for letting her cohost, and it's onward to Fastlane! See you again next week!
---
My Thoughts:
A pretty good episode here, with the surprise substitute of Kayla adding just a little different touch to the show. Shayna and Nia being hard on her for being the substitute was a good touch, and Kayla trying to bring up their 50-50 math was good stuff. The Raw Women's Championship story will definitely bring back that dysfunction from when Nia and Shayna first started teaming together, and though it surely won't cost them the titles on NXT, it could be what costs them against Naomi and Lana. Elias and Ryker had a good segment, though only so much was really said. McIntyre had a good segment, and it does seem he's moving on from Sheamus to go right at Lashley, but I'm thinking someone steps up to get the title shot instead.