News From Cook's Corner 1.11.21: Where Are We Going?
Cook lays out his thoughts about the early wrestling headlines and the big event in the capitol that put a hell of a spotlight on Americans…again.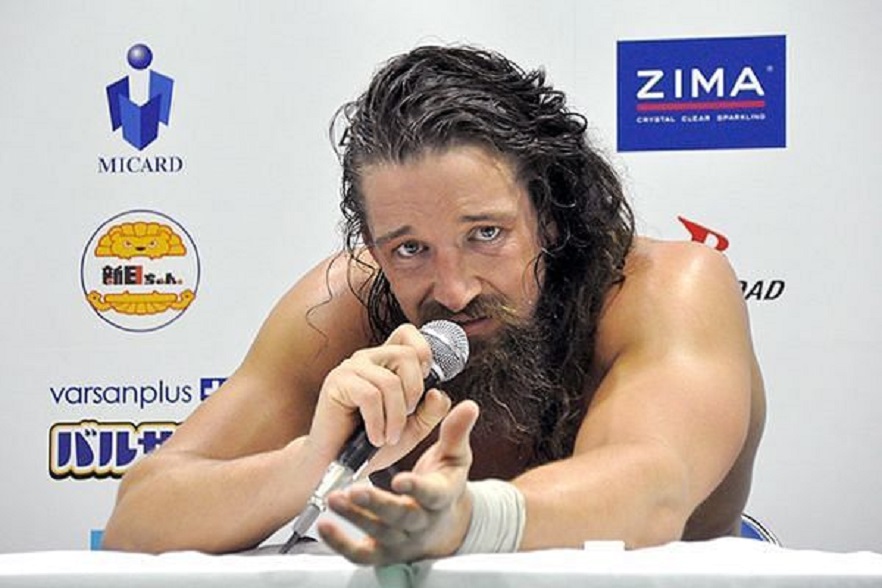 Hi, hello & welcome to News From Cook's Corner! I'll be honest with you folks, it's a little tougher than usual to keep my thoughts confined within the pro wrestling bubble. You don't need me to tell you what happened in Washington D.C. last week, and you didn't come here to read my opinions about it. We try to serve as something of a safe space for people trying to take their minds off of the things bothering them.
This is the part where the space becomes a little unsafe for those that think attacking the United States Capitol doesn't automatically make you an accessory to insurrection, or think that violence is the answer when your candidate loses an election. I try to be nice, but, well, you know. You can go ahead and scroll down to the next bold text if you'd like to skip the discussion. Or, you can read.
The tough part with sticking to wrestling, or anything else that can take our minds off the situation our country finds itself in is this: When I think of wrestling, I'm immediately reminded of that situation. WWE is run by a family with a member that served in the President's administration before stepping aside to raise money for the campaign, and who actively took part in the misinformation campaign after the election. ROH is run by a company that has been amplifying the message sent by the President and the people that either support or enable him for decades. AEW is run by a man whose father donated to the President's campaign. Impact is run by a bunch of Canadians, so you know they're into some shady stuff.
(Sorry, Canada. You know I gotta sneak a joke in here somewhere.)
We're not even getting to the wrestlers and other employees of these promotions. Some are raging Trumpsters who are convinced the election was stolen because reasons. Some are baffled by the whole thing and wonder how the other side has such a tough time counting. My workplace is the same way, yours probably is too.
Nowadays, it's tempting to just go ahead and cancel everybody you disagree with. Media companies have made fortunes off of giving people news they want to hear, and only news they want to hear. They've also made fortunes off of making it easy for us to only interact with people we agree with. Hell, some of us never have to leave the house anymore, and I wish less of us left the house as long as everybody's getting sick. The downside: it perpetuates an environment where we only interact with those that agree with us on everything.
This is very problematic when it comes to politics, and when that's the only thing that brings people together. Whether it be a political party, or an affinity for one man with less than a firm grip on his sanity and doesn't care about anybody that doesn't look, think or act like him. When people will only associate with people that share their political opinions, we cease to evolve as a society.
I, for one, would rather live in a world where people can also be brought together by interests other than political issues that have very real effects on everyone. You readers of this column & I have been brought together by a love of pro wrestling. Do we agree on every single issue in pro wrestling? Probably not! But we're not going to stop interacting because some of us watch NXT on Wednesday night & some of us watch Dynamite. Granted, watching either show isn't on the same level as committing an act of terrorism. We need to learn from our mistakes, set a standard for decent behavior within the parameters of society, and then we can move forward together. Don't skip steps like some would prefer, do them in full.
That's why I didn't join the brigade of people asking to be unfollowed on social media the other day. Just because I disagree with you doesn't mean the conversation needs to stop. Continuing that conversation, and reaching out to different people, is the only way we can evolve as a people. Maybe a lot of those who somehow support that nonsense don't want to evolve, and can't be reached out to. It's still worth a try.
And if you just want to talk about Rhea Ripley's push, or lack thereof, that's cool too. We'll be getting to that pretty soon.
Another issue affecting the column this week: I planned on doing most of it Sunday night, forgetting that I had a fantasy hockey draft. Remember when I used to write about hockey? Yeah, nobody else does either, kind of the problem there.
I don't even get to watch much hockey anymore, between shoot job and writing gigs. Wish I could do more of that and less of some other stuff.
Now that we've talked about everything else in the world, here's some rasslin news!
Where is Rhea Ripley Going?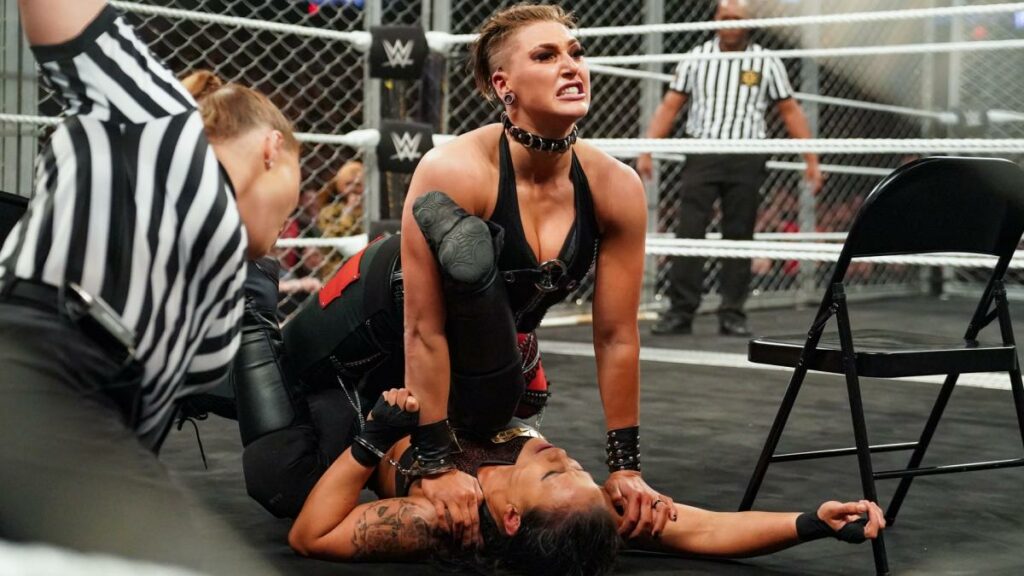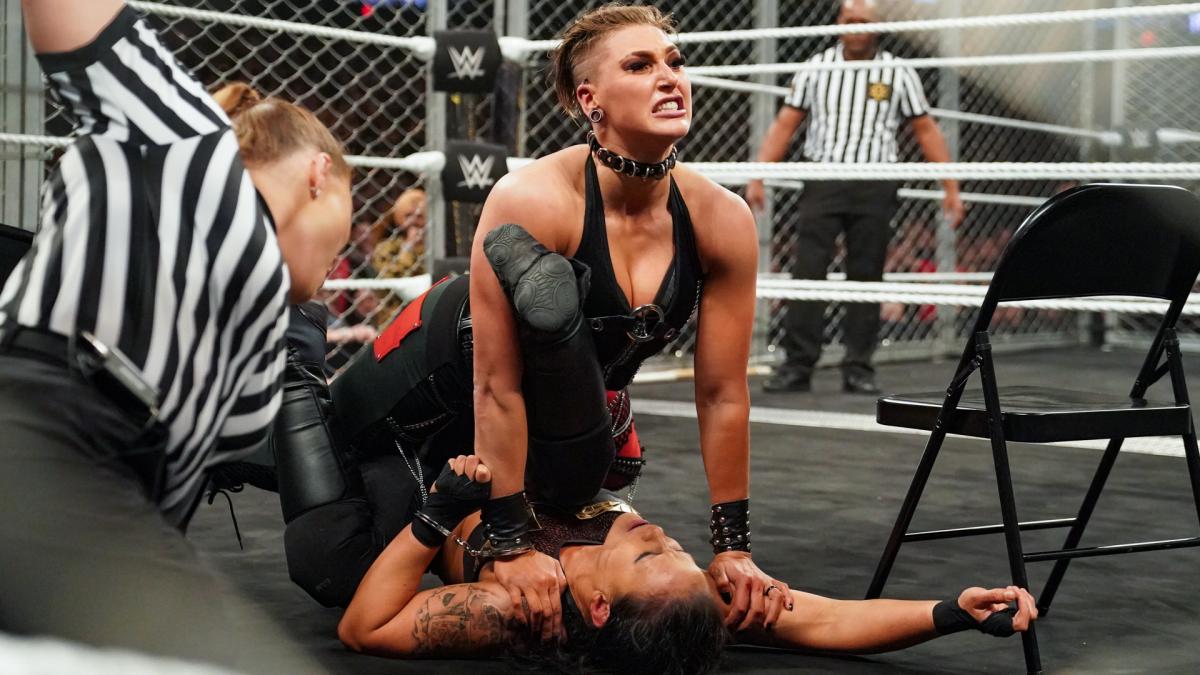 PWInsider & the Wrestling Observer both report that Rhea Ripley is heading off of NXT & moving to Raw or SmackDown. Dave Meltzer wrote that her loss to Raquel Gonzalez in a Last Woman Standing match was intended to write her off of NXT television. I think this is a great idea that should have taken place several months ago, but I've never been accused of being a patient man.
As I've said in previous columns, even though Ripley's 2020 was largely wasted, she's still got plenty of time to rebound. I wouldn't be shocked if she appeared on a couple of more NXT shows just to prove the dirt sheets wrong, but Ripley really needs to be one of the top women on Raw or SmackDown.
You know, as a Australian into punk music, she'd fit right in with the hodgepodge of the Riott Squad & Billie Kay. Have Billie manage Rhea to the SmackDown Women's Championship & Liv/Ruby to the Tag Team Championship. Boom.
Where is Jay White Going?

Most of the wrestling discussion last week surrounded the Wrestle Kingdom shows in Tokyo. As usual, most of the matches impressed & set a new standard. One of the best performers of the two day event was Jay White, who came up short in Day 2's main event in his quest for the IWGP Championship. Not only was the match well-received, but he cut a promo afterwards that had fans everywhere buzzing. He spoke of quitting the promotion and how his time would be better spent somewhere else. Shortly afterwards, Super J-Cast reported that White's contract is rumored to be up at the end of the month, and WWE is interested in bringing him into the fold.
Foreign talent leaving early in a calendar year has been something of a trend for New Japan in recent years. We remember when WWE signed away AJ Styles, Karl Anderson & Doc Gallows shortly after Wrestle Kingdom in 2016. Kenny Omega left New Japan along with the Young Bucks & Cody Rhodes to help found AEW in 2019. It would probably be a good thing for them to keep somebody at some point, losing White would hurt them from a perception standpoint. (They'd find somebody to replace him, they always do.)
White's at a highpoint right now, so it would be a good time for him to go on the market. Even if WWE's not offering some people as much money as before, they're still going to go after talent they want. White would slot in best with NXT, where they could use him as a "name" to try & draw New Japan fan eyeballs from AEW. I'm not sure how well that would work, but White is the trendy name these days. It'd be worth a shot.
Of course, this could be much ado about nothing, especially since White is being advertised for NJPW shows in March. Might be just like the first time people thought Kenny Omega was leaving New Japan, then he didn't. Gedo's not afraid to go back to the classics. Regardless of where Jay White's working in the coming months, he'll get his fair share of attention.
(Can you tell I didn't erase all that rumor & innuendo before the last paragraph only because I wanted to fill some space? The struggle is real this week, friends.)
ROH Comings & Goings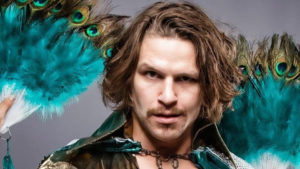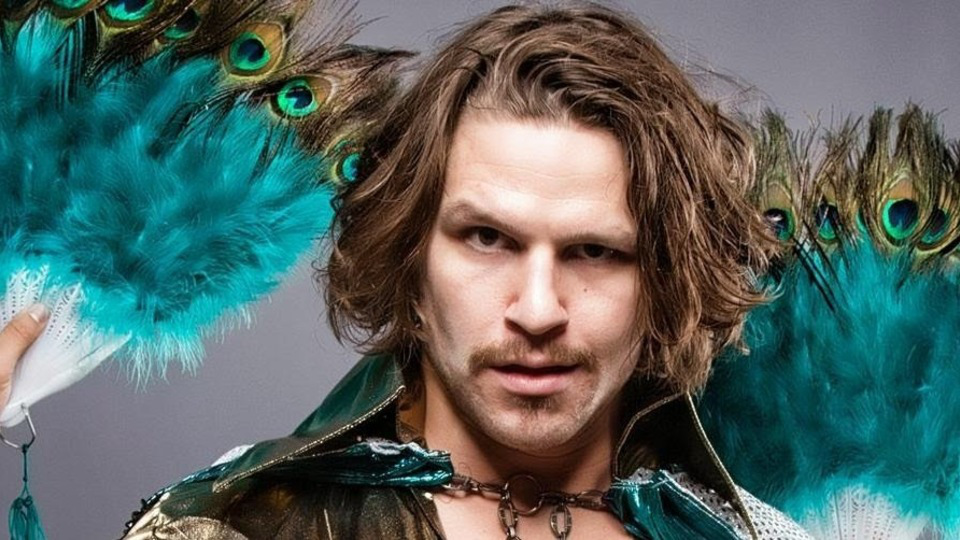 After a lengthy period of time where Ring of Honor wasn't adding on new talent because they weren't running shows, the company locked up some key talent over the past week. Bandido, Amy Rose, Bateman, Brian Johnson, Sumie Sakai & Tracy Williams all signed new contracts over the past week. Bandido became one of my favorite wrestlers while watching the Best of shows they did during the summer, he's a talented kid worth checking out if you're unfamiliar with him. (Most of you are.) Williams impressed during the Pure Tournament, and ROH is where he fits in best.
There were two notable people not among the recent signings. ROH officially parted ways with Marty Scrull after he'd been gone for months while ROH conducted an investigation into accusations against Scrull during the Speaking Out Movement. ROH's "investigations" into bad behavior have been mocked in the past, but the two main ones I can think of involve people no longer with the company now, Bully Ray being the other one. Tough to say where Scrull goes from here, his name's still a turnoff to many wrestling fans right now. He has friends in AEW & New Japan, and Dave Meltzer pointed out that WWE was interested some time ago, but its hard to see those companies wanting to take a chance on him right now. Maybe I'll be wrong and he'll pop up somewhere next week.
Then there's Dalton Castle, who is officially a free agent after being with ROH for the past several years. ROH has made what's being called by Wrestling Inc a "good offer", but Castle's going to explore his options before signing. Dalton's time since being ROH Champion has been plagued with injury issues, he notably broke his back while still champion and worked for months with the injury. He wasn't quite the same for awhile after that, but has shown signs of improvement since ROH's return from the pandemic. I've always been a big fan of Dalton's character, and it'd be interesting to see him get a shot somewhere else after years with ROH. That being said, ROH would be well-served to keep him around, they can always use interesting characters.
Well, that's all we have time for this week. Hopefully we'll have a bit more fun wrestling stuff to talk about next week! Until then, keep your stick on the ice.