News From Cook's Corner 1.4.21: NDCQ
Cook kicks off the New Year with some observations and speculation! Also end of 2020 did have a few topics bleed into 2021 to clean up. Check it out!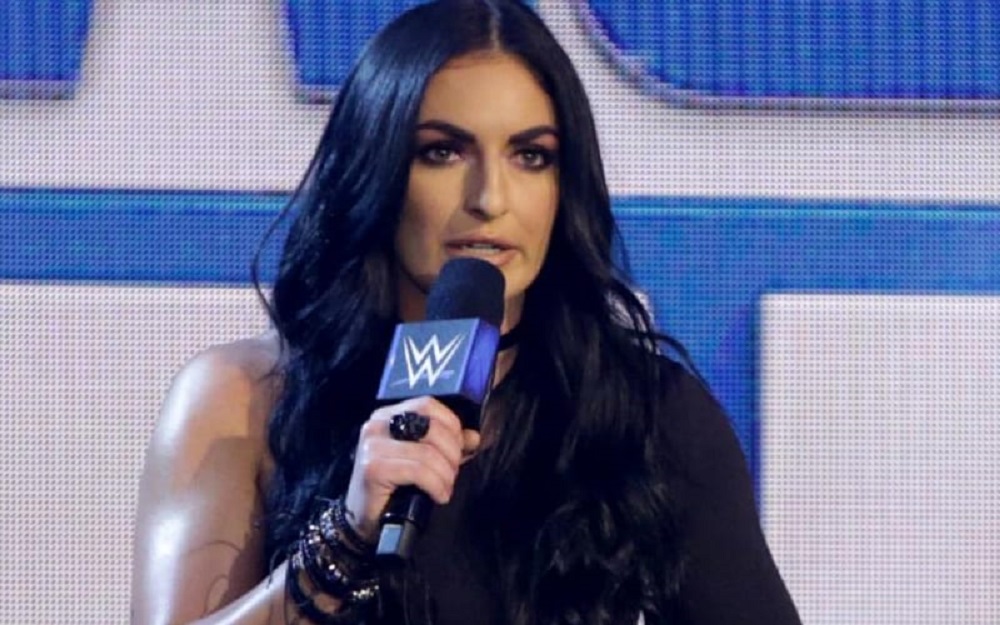 Hi, hello & welcome to News From Cook's Corner! It was a highly emotional week in the world of pro wrestling, as the death of Jon Huber and the tributes to that followed touched us all deeply. AEW's celebration of Brodie Lee's life on Wednesday night couldn't have been a better tribute to the man. The love shown by so many across the business for this man & his family was something to behold. It serves as a reminder that this "wrestling war" stuff is way overblown. Maybe offices and fans care about that sort of thing, but the loyalty of most wrestlers lies with their good brothers & sisters.
Seeing Brodie Jr whack MJF with a kendo stick on Dynamite and abuse other members of the AEW roster & even Adam Cole Bay Bay at a New Year's party was just the chicken soup for the soul everybody needed. He seems to be getting a lot of enjoyment out of beating these people up during a time the likes of which I can't imagine since I didn't lose a parent at a young age. As cynical as I can be towards people in general, my hat is off to everybody involved in helping the Huber family through this time. Classy all the way around.
Not everybody has handled this with class, and we'll talk about that a little bit later. First, we'll go through some of the news items people are talking about.
WWE Contracts Aren't What They Used To Be
Remember 2019? WWE was signing all sorts of wrestlers to big-money deals in order to hoard talent for various ventures they were considering, and to keep other companies from signing them. That isn't such a big concern these days. Fightful Select reports that several wrestlers have either turned down new contracts, or have requested to wait to discuss their deals until later.
It's certainly not the best time to be a free agent. Just ask baseball players, or people in other sports. Companies & franchises are crying poor due to lack of certain revenues coming in, and the best way for them to keep their bottom line moving upwards is to pay their talent less. WWE has certainly been making moves in this direction, which is their right as a corporation. It's also the talents' right to seek the best deal for themselves. So we'll see where all this goes, it may end up being much ado about nothing by the time these contracts actually come up and people need to make decisions.
SmackDown Ratings Largely Dependent on Football
Ratings analysis isn't as difficult as people want to make it.
See, back on Christmas Day, SmackDown had its biggest viewership & key demo ratings since its debut on Fox. Some wanted to credit this to Roman Reigns' cage match with Kevin Owens holding the audience after the NFL game, and some even thought things would carry over into the next week. The only problem with that theory? College football had their semi-final playoff games on New Year's Day.
So, of course the ratings went back to where they were before. A little down, but that's the power of football. I pointed out a couple of weeks ago that Raw ratings will rebound after the Monday Night Football season ends, and we'll likely see a bigger number for Raw than usual this week that the Legends can take credit for. Pretty nice of WWE to let Hulk Hogan & Ric Flair get that rub.
By the way, it's a pretty big next few days of wrestling!
New Japan is holding their annual Wrestle Kingdom event today & tomorrow in the Tokyo Dome. Night One will have already happened by the time you read this, so you'll know whether it'll be Tetsuya Naito or Kota Ibushi defending the IWGP Heavyweight & Intercontinental Championships against Jay White. You'll also know whether it'll be Hiromu Takahashi or El Phantsmo taking on Taiji Ishimori for the IWGP Junior Heavyweight Championship. We'll also know if Kazuchika Okada & Will Ospreay already had the match of the year or not. I'm sure a lot of people will be itching to give it to them.
Raw will feature Drew McIntyre defending the WWE Championship against Keith Lee. We'll see if Keith's continued efforts to learn the WWE big man style have endeared himself enough to WWE brass to keep him in the title picture or not. Also, there will be a ton of Legends appearing. There's also been rumors surrounding the return of one of my favorite people, and should that happen you'll definitely see a column about it on The Chairshot this week.
Tuesday's Impact will feature Kenny Omega & the Good Brothers appearing. Also of note: Sami Callihan & Eddie Edwards will probably try to kill each other. Could be fun!
Wednesday's a loaded night. AEW moved their New Year's Smash Night One card to this week, which is highlighted by Kenny Omega defending the AEW World Championship against Rey Fenix. Yes please. Jon Moxley will make his big return, and there's also a special appearance by Snoop Dogg that has certain people all hot and bothered. NXT is presenting New Year's Evil, which looks like a TakeOver-worthy card on paper. Finn Balor & Kyle O'Reilly have their big re-match, they nearly put each other out of action for good last time they faced off, so let's hope this one goes a little better for their physical well-being.
It's been awhile since we've had this much potentially big stuff packed into one timeframe. The only problem: By the time I'm required to vote on 2021 year-end awards, I'll have forgotten that any of these shows ever happened. I've noticed this recently while trying to vote on 411's year-end awards. Also, I've noticed that I really have no desire to remember much of what happened in 2020. Being the Outstanding Performer of 2020 is kinda like being the most effective offensive player in a 0-0 soccer match.
Pillman Jr. Vacates OVW Heavyweight Championship
Brian Pillman Jr. won the OVW Heavyweight Championship back on December 5 in Louisville. Just twenty-eight days later, he had to vacate the championship. This is due to what OVW describes as a "growing relationship" Pillman has with All Elite Wrestling. Pillman worked wherever he could during 2020, but seems to have found a home with AEW & wishes to focus on that, limiting his possible exposure elsewhere.
Most times, having to vacate your title is a bad thing for a promotion. On this occasion, I see it as a good thing for OVW. Let's be honest, most of us probably weren't going to talk about Pillman losing it too much. Vacating it to advance his AEW career gives it a certain newsworthy appeal, as now we can speculate on Pillman's AEW future, while noticing that OVW is still very much a thing in the Kentuckiana area, and featuring talent that AEW is interested in bringing in. Nothing wrong with that.
It should be pointed out that Pillman Jr. held the championship twenty-seven days longer than a young kid by the name of Cody Runnels did. I'm not saying…I'm just saying.
Bruce Mitchell Gets Torched After Ill-Conceived Column
After over thirty of years of writing for the Pro Wrestling Torch, columnist Bruce Mitchell was relieved of his duties after posting a column insinuating that AEW & Jon Huber's wife were covering up the cause of his death. Mitchell figured that since Brodie Lee looked fine the last time he saw him, dude must have had the covid. Which would be a pretty bad thing for a wrestling company, having one of their top guys die to a virus they likely caught while wrestling or traveling for a show or something like that. He didn't have much in the way of fact, but a ton in the way of questions & speculation. Which, in itself, is nothing new for a wrestling column, believe me!
Considering the subject of Mitchell's article involved a serious situation involving a beloved wrestler, was always going to receive quite a backlash. Which was undoubtedly Mitchell's aim in pumping the article out as soon as he could. Gotta get them clicks. How many times have we seen this happen in the last few years? Somebody puts some ridiculous hot take out there to get clicks & attention, people are outraged, then the person with the opinion either apologizes & stays quiet for a little while until the heat dies down, or they double down on their nonsense.
Mitchell decided to double down. He repeatedly tweeted about how he stood behind everything he wrote, and once the Torch got around to pulling his column, maintained his stance & thumbed his nose at his employers. They had no choice but to let him go, but the Torch isn't completely blameless here. Wade Keller admitted that the column "did not go through the normal vetting and editing process for Mitchell's columns in general, and especially for such a sensitive topic". Which tells me that the Torch was looking for a Brodie Lee article to get some clicks, and let whatever Mitchell wrote get posted to get those clicks, without reading whatever he wrote. Not a good look.
Listen, I've been around.
I can't believe some of the stuff I put out there that my various site editors don't ask any questions about. I know that one of these days, my number's going to come up and I'm going to get myself drummed out of this genre for writing something I shouldn't write. It's bound to happen, especially considering how late at night I write columns these days.
Hopefully, it won't be something as tasteless and tacky as demanding answers from a widow for why her husband died, out of some delusion that I really need to know for the sake of all mankind. I also hope I don't accuse said widow and her husband's employer are lying, in order to push a talking point about covid and how people shouldn't be wrestling or playing other sports during it that I've had for months. That would really be dumb of me.
Things like this are really none of our business, and we know what people allow us to know. Chadwick Boseman passed away in 2020 due to complications from colon cancer. Very few people knew anything was even wrong with him until after his passing. MF Doom, a well-regarded rapper, passed away on Halloween, and nobody outside of his inner circle knew until his wide announced it publicly on New Years' Eve. Keeping medical issues out of the public eye is nothing new. Some of us are happy to share, some of us aren't. There's nothing wrong with either side of the fence here.
Huber's wishes were to keep his condition out of the public sphere. Everybody who did know respected his wishes. As Jim Cornette said, it was the first time he could recall something of this magnitude in the wrestling business being kept a secret. You would have thought somebody would have spilled the beans.
The one downside is that keeping things secret leads to speculation. People are going to be curious. I don't fault people for wondering what happened here. I don't even fault most people for making their baseless accusations public, because most of us don't sway opinion one way or another. If you're a guy like Bruce Mitchell, who's been writing about wrestling in one of the major newsletters for twice as long as a goober like me's been writing about it for websites, you ought to know better.
Heck, if he'd waited until we found out some more information, his whole covid premise might have been a conversation worth having. Unfortunately, his premise was based on nothing more than a gut feeling, and the desire to be "right". Because there's no better feeling than being right about how somebody died.
Gross, isn't it?
Let's end on a better note…
Sonya Returns!
Friday's SmackDown saw the return of Sonya Deville to WWE. She casually walked backstage in a suit while surrounding Superstars took notice. I thought it was great to see her back after being gone for a bit over four months following that creepy business with her stalker. Interested to see what she'll be doing going forward, as Sasha Banks could use a challenger besides Bayley & Carmella.
Other fans…well, some of them weren't as happy. One sentiment I saw pretty often was "WHY DIDN'T THEY WAIT UNTIL THE ROYAL RUMBLE?!", which I might have understood ten years ago when I was younger and PPV buyrates meant more. I imagine the Rumble won't be lacking for "surprises" anyway. Then some were wondering why she was back after losing a Loser Leaves WWE Match, which…I mean, how many times have we seen people come back from that in less than four months' time? That's actually a pretty long time for the stipulation to stick in this day & age.
I mean, I kinda get some of the complaints, but those types of things don't mean as much to me as they once did. I was just happy to see Sonya Deville back on my television, as I take it to mean things are going well for her. That's a good thing, the creative aspects are far less important.
Thanks for reading, and shout out to Greg DeMarco, who I know is going to do exactly what Roman Reigns did. I've always thought of Greg as the Roman Reigns of this genre of writing, and maybe some people think of that as an insult because they don't like Roman for some weird reason, but he knows I mean it as a compliment. Greg has always been The Big Dog, and he's always sat at the Head of the Table. That won't change.