NXT Minus 6: Quarantine Matches of the Year
NXT spend most of 2020 in a quarantine, but provided some great action in the process. Which 5 stood out most to Bradley Jay?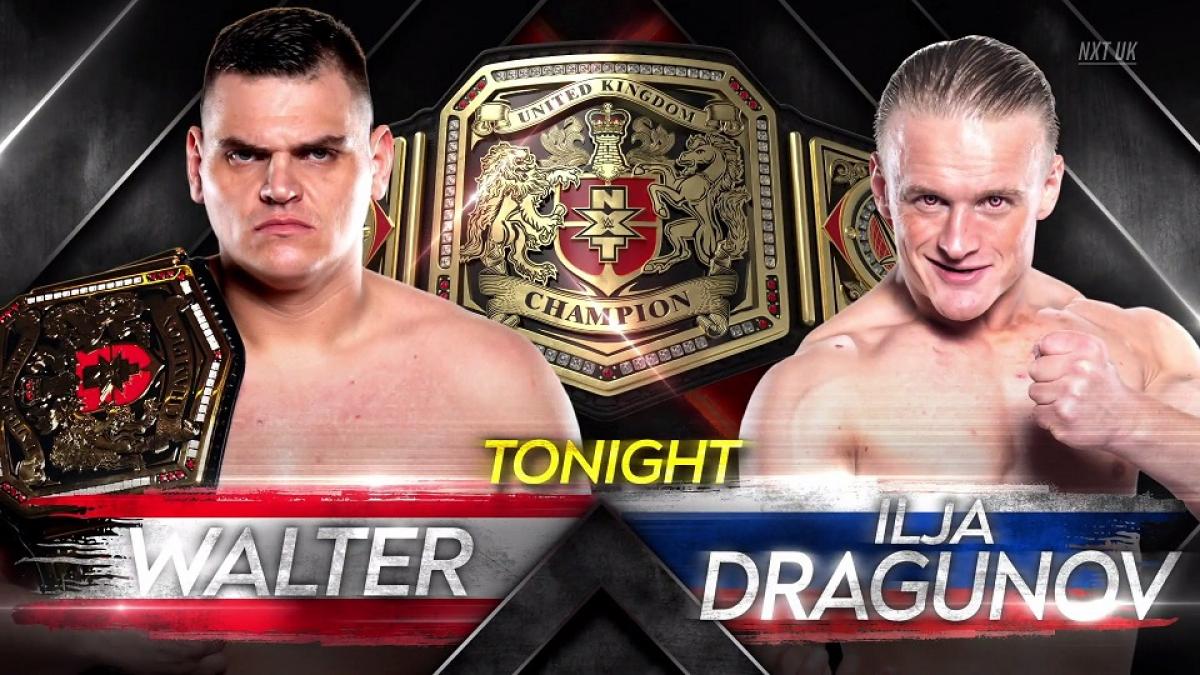 NXT spend most of 2020 in a quarantine, but provided some great action in the process. Which 5 stood out most to Bradley Jay?
This is my fourth and final Best Of list for 2020. These are the 6 best matches that happened during quarantine. Had they occurred during normal times, I'm confident many would have reached 5 stars.
 Honorable Mentions, all 4.5 stars
Timothy Thatcher versus Oney Lorcan, Great American Bash 

Timothy Thatcher versus Matt Riddle, Fight Pit, NXT TV, May 27

Finn Balor versus Damian Priest, In Your House

Johnny Gargano versus Swerve Scott, Great American Bash

Kushida versus Velveteen Dream, Takeover 31

Finn Balor versus Kyle O'Reilly, Takeover 31
6. North American Title ladder match, Takeover 30, 4.6 stars
After the MITB ppv, I suggested putting the ladder match on hiatus because it was stale & predictable. Glad they weren't listening to me. Bronson Bigelow pays homage to my favorite big man ever AND turns in the Mama Mia of the Year with a huge splash off the ladder, with Candace Lerae on his back. Johnny Gargano played this in a way I've never seen in a ladder match. Damian Priest went from a guy I spent a year bashing to the guy I hoped would win. Great performances and innovative action from all involved.  
5. Triple threat match, Johnny Gargano versus Bronson Reed versus Roderick Strong
NXT TV July 22, 4.6 stars
At the time, I said this was the best match of the coronavirus era. I love triple threats & this is one of the best I've seen in a long time. So many stories. Gargano & Strong team up to overcome Reed's size. Reed wanted to prove he could hang with two of the best in-ring workers in the world. Give me best-of-5 Gargano versus Strong & I'll be a happy camper. The surprise ending was a feelgood moment and proof that NXT was serious about elevating new talent. Overall, a great piece of business (R.I.P. Larry C).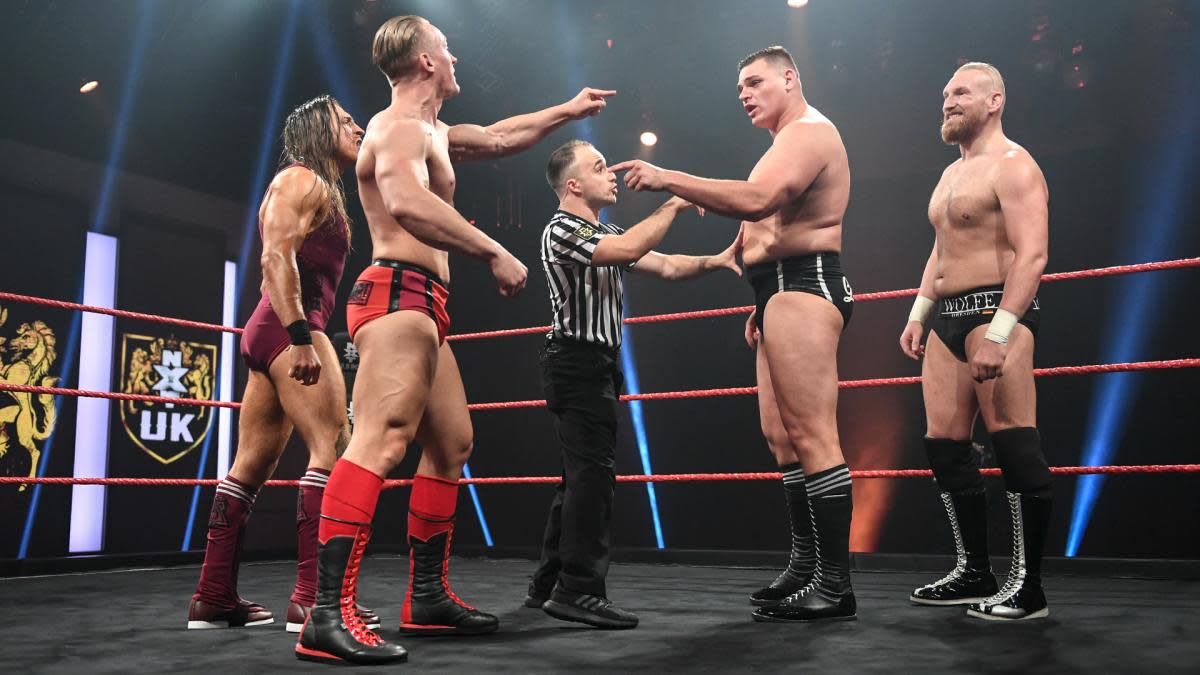 4. WALTER & Alexander Wolfe versus Pete Dunne & Ilya Dragunov, NXT UK TV, October 16, 4.6 stars
This was the perfect precursor to Dragunov versus WALTER. They gave us a taste of the brutality to come without giving away too much. Plus, we had the added goodness of the Bruiserweight and the Dresden Hatchet Man. This is a quintessential NXT match. WALTER isn't a tag team guy. There was no real reason for Dragunov and Dunne to be a team. Yet here we are, on the MOTY list. Good things happen when you let wrestlers wrestle.       
3. Pete Dunne versus Kyle O'Reilly, ladder match NXT TV, November 25, 4.7 stars
This is the kind of match that simultaneously amazes and baffles me. I'm amazed at how far wrestlers go to entertain us. There were at least five spots that should have legit crippled someone. And that's what baffles me. I'm not sure what motivates someone to put themselves through that kind of pain just for our entertainment. Some wrestlers are forever tied together. Flair-Steamboat. Hart-Michaels. Cena-Orton. I hope one day Dunne-O'Reilly join the club. 
2. Women's War Games match: 4.8 stars
This is Women's Revolution 3.0. Lita and Trish laid the foundation. The Four Horsewomen pulled women's wrestling into the main event. The current roster can do whatever they want and it's no surprise when they steal the show. Greatness is the new norm. 2020 was a banner year for women's wrestling and this match is the exclamation point it deserves. And just for shits and giggles, Io Shirai jumps off the top of the cage in a garbage can. MAMA MIA!!! 
And the 2020 NXT Match of the quarantine year is…
1. WALTER versus Ilya Dragunov NXT UK 10-29-20 4.9 stars
I've been a wrestling fan for four decades. This is the most brutal match I've ever seen that didn't involve weapons. If it happened in front of a rabid British audience, it would have shattered the scale and hit 6 stars. How good was it? It had no audience, truly horrific announcing, and it's still on every MOTY list. Dragunov reminds me of Daniel Bryan. He's undersized but packed with so much intensity he hits like a man twice his size. As for WALTER, this is two years in a row he's topped the MOTY list. If you say he's the best in the world, I won't argue with you.  
I'm confident NXT will continue to be the Black & Gold Standard of professional wrestling. As always, I hope you enjoy reading this as much as I enjoy writing it. May 2021 be full of peace and love and 5-star bangers for all of us.