NXT Minus 6: Quarantine Matches of the Year
NXT spend most of 2020 in a quarantine, but provided some great action in the process. Which 5 stood out most to Bradley Jay?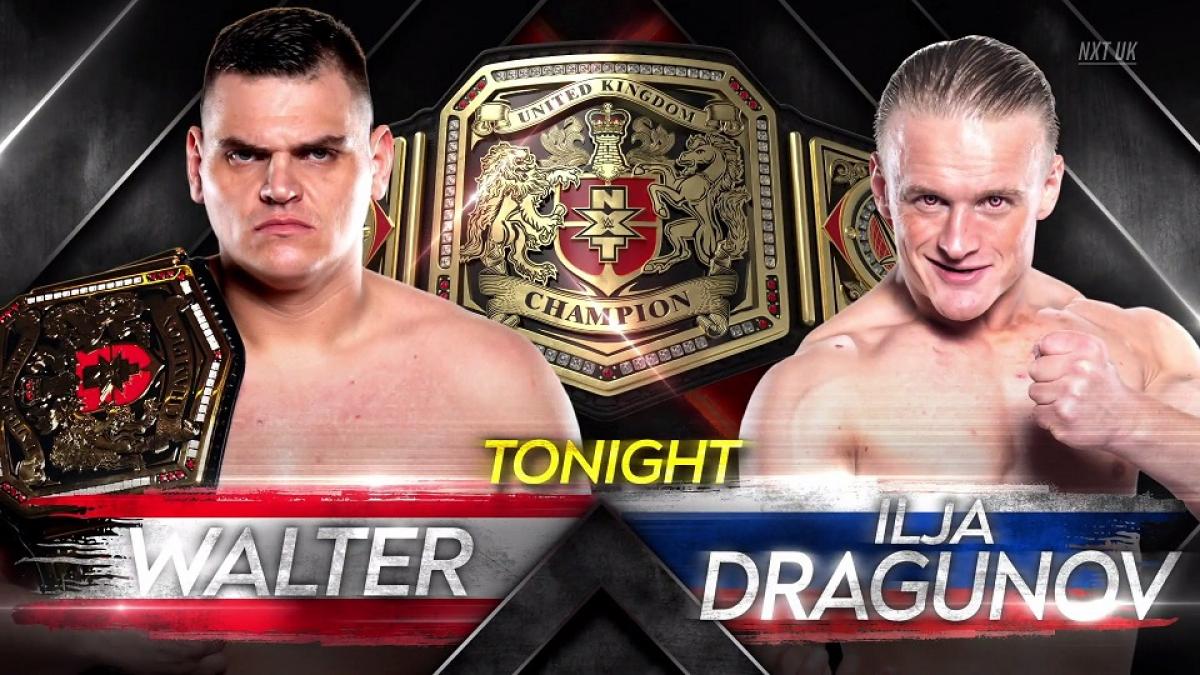 NXT spend most of 2020 in a quarantine, but provided some great action in the process. Which 5 stood out most to Bradley Jay?
This is my fourth and final Best Of list for 2020. These are the 6 best matches that happened during quarantine. Had they occurred during normal times, I'm confident many would have reached 5 stars.
 Honorable Mentions, all 4.5 stars
Timothy Thatcher versus Oney Lorcan, Great American Bash 

Timothy Thatcher versus Matt Riddle, Fight Pit, NXT TV, May 27

Finn Balor versus Damian Priest, In Your House

Johnny Gargano versus Swerve Scott, Great American Bash

Kushida versus Velveteen Dream, Takeover 31

Finn Balor versus Kyle O'Reilly, Takeover 31
6. North American Title ladder match, Takeover 30, 4.6 stars
After the MITB ppv, I suggested putting the ladder match on hiatus because it was stale & predictable. Glad they weren't listening to me. Bronson Bigelow pays homage to my favorite big man ever AND turns in the Mama Mia of the Year with a huge splash off the ladder, with Candace Lerae on his back. Johnny Gargano played this in a way I've never seen in a ladder match. Damian Priest went from a guy I spent a year bashing to the guy I hoped would win. Great performances and innovative action from all involved.  
5. Triple threat match, Johnny Gargano versus Bronson Reed versus Roderick Strong
NXT TV July 22, 4.6 stars
At the time, I said this was the best match of the coronavirus era. I love triple threats & this is one of the best I've seen in a long time. So many stories. Gargano & Strong team up to overcome Reed's size. Reed wanted to prove he could hang with two of the best in-ring workers in the world. Give me best-of-5 Gargano versus Strong & I'll be a happy camper. The surprise ending was a feelgood moment and proof that NXT was serious about elevating new talent. Overall, a great piece of business (R.I.P. Larry C).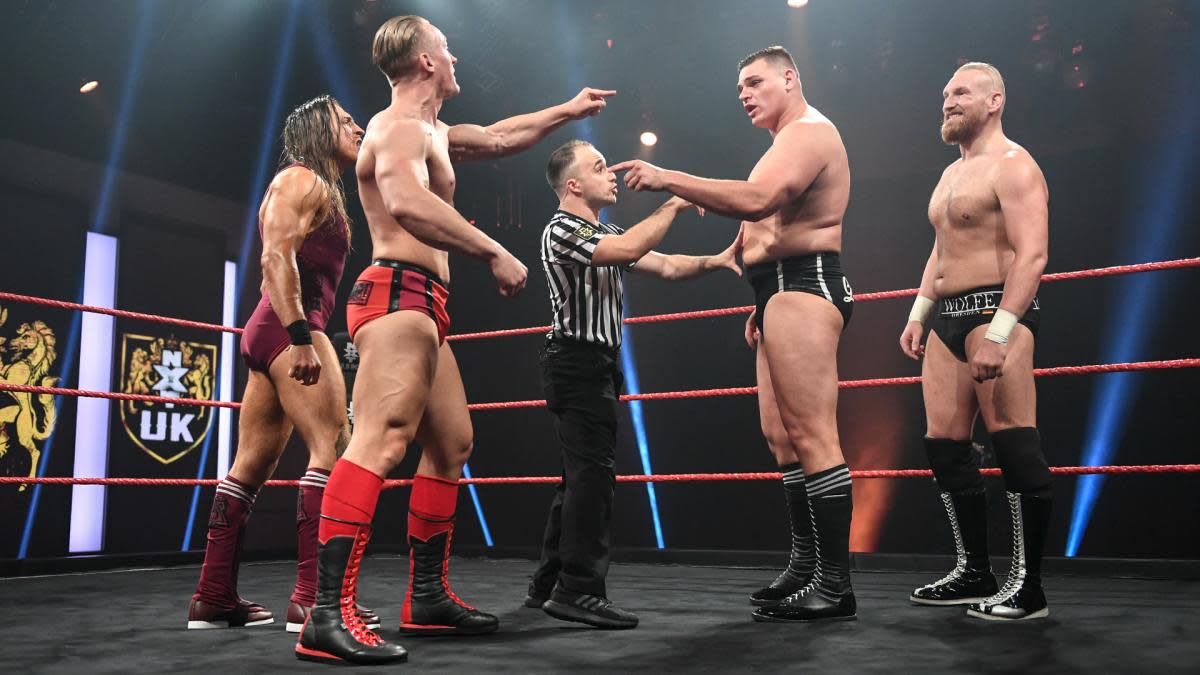 4. WALTER & Alexander Wolfe versus Pete Dunne & Ilya Dragunov, NXT UK TV, October 16, 4.6 stars
This was the perfect precursor to Dragunov versus WALTER. They gave us a taste of the brutality to come without giving away too much. Plus, we had the added goodness of the Bruiserweight and the Dresden Hatchet Man. This is a quintessential NXT match. WALTER isn't a tag team guy. There was no real reason for Dragunov and Dunne to be a team. Yet here we are, on the MOTY list. Good things happen when you let wrestlers wrestle.       
3. Pete Dunne versus Kyle O'Reilly, ladder match NXT TV, November 25, 4.7 stars
This is the kind of match that simultaneously amazes and baffles me. I'm amazed at how far wrestlers go to entertain us. There were at least five spots that should have legit crippled someone. And that's what baffles me. I'm not sure what motivates someone to put themselves through that kind of pain just for our entertainment. Some wrestlers are forever tied together. Flair-Steamboat. Hart-Michaels. Cena-Orton. I hope one day Dunne-O'Reilly join the club. 
2. Women's War Games match: 4.8 stars
This is Women's Revolution 3.0. Lita and Trish laid the foundation. The Four Horsewomen pulled women's wrestling into the main event. The current roster can do whatever they want and it's no surprise when they steal the show. Greatness is the new norm. 2020 was a banner year for women's wrestling and this match is the exclamation point it deserves. And just for shits and giggles, Io Shirai jumps off the top of the cage in a garbage can. MAMA MIA!!! 
And the 2020 NXT Match of the quarantine year is…
1. WALTER versus Ilya Dragunov NXT UK 10-29-20 4.9 stars
I've been a wrestling fan for four decades. This is the most brutal match I've ever seen that didn't involve weapons. If it happened in front of a rabid British audience, it would have shattered the scale and hit 6 stars. How good was it? It had no audience, truly horrific announcing, and it's still on every MOTY list. Dragunov reminds me of Daniel Bryan. He's undersized but packed with so much intensity he hits like a man twice his size. As for WALTER, this is two years in a row he's topped the MOTY list. If you say he's the best in the world, I won't argue with you.  
I'm confident NXT will continue to be the Black & Gold Standard of professional wrestling. As always, I hope you enjoy reading this as much as I enjoy writing it. May 2021 be full of peace and love and 5-star bangers for all of us.
News From Cook's Corner 9.27.21: Held Under Extreme Rules
New gimmicks, no gimmicks, bad gimmicks…show gimmicks. Cook breaks out the gimmick bag and funnily enough, it's all News worthy! Check it out!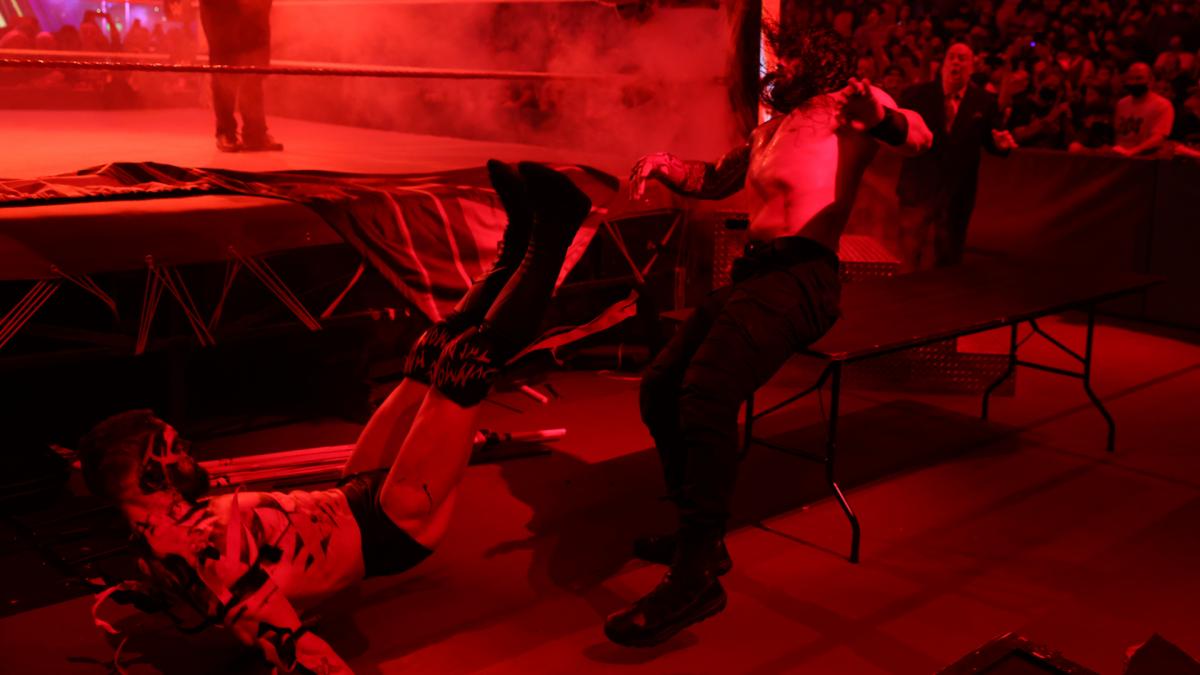 Hi, hello & welcome to News From Cook's Corner! I'm Steve Cook, and frankly I'm not sure what's going on around here. The Bengals beating the Steelers by double digits surely qualifies as one of those signs of the apocalypse. Though, I've seen so many signs of the apocalypse by now that it should have already happened.
(Wouldn't it be hilarious if it came sometime between my typing this and getting it posted? Nobody would be around to notice that I called it, but I could at least take some satisfaction in it.)
Quick Programming Note: There will be no News From Cook's Corner next Monday, as I'll be out of town for work this Friday, Saturday & Sunday. The Week 4 NFL Gambling Picks will drop on Thursday, then you probably won't read me on here until the Week 5 NFL Gambling Picks. Or if something tremendously important comes up. I never rule anything out, but I am looking forward to a few days away from staring at my computer and hoping words appear eventually.
Owen Hart's Legacy Honored By AEW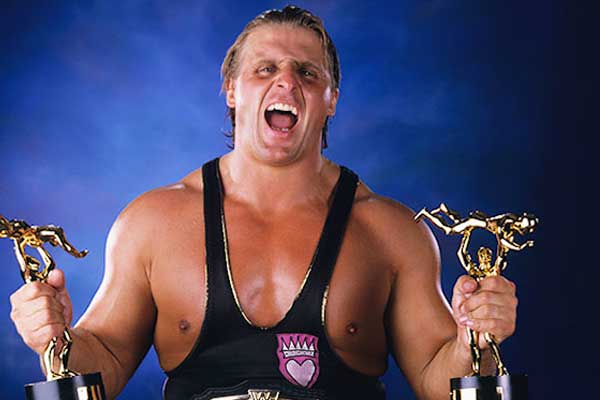 This news broke just after last week's News column was submitted, and I want to talk about it here because it's pretty great. AEW & the Owen Hart Foundation reached an agreement where AEW would honor Owen's legacy a number of different ways. One will be an annual tournament known as the Owen Hart Cup. Hart will also be featured in AEW's upcoming video game, along with action figures, apparel, posters & other items.
Last week we talked about some of the fallout of the Dark Side of the Ring episode about the Plane Ride From Hell & the negative effect its had on some folks. On the flip side of that, the episode on Owen Hart featuring his family has largely had a positive effect. Doing the show and seeing the feedback from Owen's fans helped Dr. Martha Hart realize that her late husband still had many fans that cared deeply for him. She also discovered there was a way for those fans to honor Owen that wouldn't allow World Wrestling Entertainment, the company that set up the events leading to Owen's passing, to make money off of his name.
I would comment on some of the negative opinion circulating online about this, but it's not like anybody with an ounce of credibility expressed such things. I know it's 2021 and the in vogue thing is to pick a side and spend all day telling you how the other side is wrong, but I'd still like to think there are some things we should be able to agree on. Honoring Owen Hart is one of those things, as should be honoring the wishes of his family. We hope AEW proves as up to the task as they appear to be.
Rampage No Longer Moving
It's official that AEW Dynamite will be moving to TBS on January 5. TNT released their NHL schedule last week, which revealed that double headers will take place the first two weeks of the season, then 10 PM games will air from October 27 until December 29 with Dynamite as the presumptive lead-in. None of those games feature the Nashville Predators, because TNT doesn't want to make things easy for me.
AEW Rampage was originally scheduled to move to TBS at the same time, but will be staying at its current slot on TNT. Rampage's ratings in a time slot where people allegedly go out and do things have been impressive, and there won't be NHL or NBA games on the station except during the playoffs. Tony Khan is happy with the idea of having shows on both channels, and it's won't be like WWE's Fox/USA relationship where people get mad because Roman Reigns isn't on their show or because they don't want to promote a streaming service they don't own. TBS/TNT heat is mostly limited to arguments over who has to clean the office microwave.
TBS Championship?
Speaking of TBS, Andrew Zarian reported that AEW will be establishing a secondary championship for their women's roster, & will call it the TBS Championship. See, I'd been wondering if they would change the TNT Championship's name when Dynamite moved to TBS, but with Rampage staying there we won't have to worry about that confusion.
One definitely wonders if AEW's women's roster can support two championships, but they already kind of did that for a minute when Thunder Rosa & Serena Deeb were making defenses of the NWA World Women's Championship. That title hasn't been mentioned on TV since Kamille won it, with the exception of a segment building up Leyla Hirsch challenging for it at NWA Empowerrr.
The best argument for a second women's championship in AEW? Simple: Dr. Britt Baker shouldn't be losing their Women's Championship any time soon. Gotta give the other women something to fight for.
Shane Thorne Wants Us To Know His New Gimmick Is His Idea
So word came out this week that Shane Thorne is doing an Outback Jack/Aussie gimmick in his dark matches. I hadn't really had time to form an opinion on a gimmick I hadn't seen yet when Thorne took to the Interweb to let us know not to blame WWE for it:
Just to let yous know what I'm trying now is all me and my ideas 🤠
A huge inspiration for me is @WWENikkiASH and you can't deny that she is doing incredible!
Wrestling can be fun!
So relax mate and let's have a good one 👍 pic.twitter.com/Rsmu9VOxX2

— Shane Thorne (@WWEThorne) September 25, 2021
We've said it before, but the whole trend of workers taking to the Interweb to let us know that WWE writers aren't to blame for whatever they're doing now & it's Actually Good is rather odd. That being said, a stereotypical Aussie gimmick at least has to be better than being part of Retribution.
Joe Gacy's New Gimmick Is Already His Old Gimmick
Thorne can only hope his Crocodile Dundee character has a longer shelf-life than that of Joe Gacy's recent contribution to NXT 2.0. Gacy appeared on last Tuesday's episode to wrestle Cameron Grimes and introduce his new persona, that of a man that doesn't need male privilege talking about conflict resolution & safe spaces and hugging his opponents after their match ends. This seems to have lasted all of one match, as the clips were pulled from WWE's YouTube page and all references to it were removed from other social media outlets.
It seems that this was one of those things that certain audiences liked a lot, as Fox News & the New York Post were all about WWE taking a shot at the woke left. The assumption is that this media attention led to WWE pulling the character, as WWE really doesn't want politics to seep into their presentation for a litany of reasons. For what it's worth, I don't think any left-wing outlets even noticed whatever was happening on NXT 2.0, so Joe Gacy's cancellation was definitely thanks to the right-wingers.
I do wonder if the character had much of a long term future. It's tough to challenge for championships and be in favor of conflict resolution over conflict.
Let's Get Extreme!
Extreme Rules went down Sunday night. I have to be honest with you folks. I made it through two matches of this show and tapped out. Now, some of my peeps at offtheteam.com frequently comment about how the LED lighting & camera cuts and all that stuff that have become trademarks of WWE television. It doesn't typically bother me as much, but for whatever reason, the neon green & yellow all over the screen had quite the negative effect on my old man eyes and I had to turn the darn thing off.
That isn't really a knock, to be honest. I know that kids love bright lights & special effects and all of these things that old people like me with declining vision can't take. Better to market to them, as they have many more years of WWE viewing in their future than I do. Here's what happened on the show in case you were wondering:
Liv Morgan beat Carmella on the Kickoff Show: Liv is over with the WWE Universe and has more upside than Carmella at this point. Nothing against Carmella, she seems like a friendly gal, but it seems like we've already seen her best while Liv still has room to improve.
The New Day defeated Bobby Lashley, AJ Styles & Omos: This match is one of those things that's a sign of the difference between pro wrestling then & pro wrestling now. Back in my day, PPV matches were supposed to be built to for a certain period of time. Wrestling groups that threw stuff together the day of the show were mocked, because who was going to put their money down if there wasn't anything announced? Here in 2021, nobody cares. They've either already subscribed to Peacock or they haven't. So what if nobody knew this was happening before it happened?
-It was a good match, which is what the Internet crowd cares about.
-The New Day was there, which is what the live crowd cared about.
-Lashley, Styles & Omos got to do something instead of nothing, so we feel good for them.
It's completely against anything the experts would describe as "good booking", but that isn't what WWE is about, and their fans aren't bothered by it. I've already spent too much time on something that was fun, but was just something to fill time until Lashley challenged Big E to a title match on Raw.
The Usos defended the SmackDown Tag Team Championships against the Street Profits: I felt bad for my buddy that bet on the Street Profits based off my tip. In my defense, my idea was that this would be a hot opener that would feature a happy ending to get the crowd excited. I wasn't aware they were going to book something with the main event acts on Raw to fill that spot. Once I saw it going on second, I knew my goose was cooked. Well, not mine since I can't legally gamble on these things.
Match was good, but those darn lights were too distracting, and when I saw what was coming up next…well…
Charlotte Flair retained the Raw Women's Championship against Alexa Bliss: There was actually a finish to this one. The spooky nonsense would be saved for later. I still dislike Alexa's current act, but people keep telling me it's Actually Good for Reasons, and I don't care enough to argue with them since the whole thing is easy enough to ignore. Shockingly, Alexa lost in her hometown. Who would have guessed?
Damian Priest defended the US Championship against Jeff Hardy & Sheamus: We went over how this was the obvious outcome, and the right outcome. Not much else to say here, other than the fans getting behind Jeff Hardy speaks well for a guy that's been booked into a state worse than oblivion for most of the past few months. People gonna like who they like. Well, not me. I'm pretty fickle.
Bianca Belair beat Becky Lynch by disqualification when Sasha Banks interfered: I suspect these three won't be on the same show for too long, so expect a triple threat match on this week's SmackDown. Should be a good one.
Roman Reigns retained the Universal Championship against Demon King Finn Balor: Reigns put on a mask to brawl through the crowd. On one hand, it's smart, but on the other hand it establishes masking up as a heel move. And here I thought WWE wanted to stay out of politics. The Demon demoned up with red lighting like he was the Fiend or something, and was on the verge of winning with a double stomp when…the top rope broke. Certainly a different choice. People will tell you that this keeps Demon Finn Balor strong, but does it really? Dude lost because of a broken ring rope. He'd be stronger if he lost because it was Roman Freaking Reigns.
So that was Extreme Rules. Raw comes to downtown Cincinnati tomorrow, which means I have to deal with WWE semi trucks along with anti-vaxx truckers trying to shut down interstates. Fun!
Well, that's all we have time for this week. Thanks for reading, and until whenever we come back with more news, keep your stick on the ice.
Random NXT Stuff 2.0: Worlds Collide
Brad gives his 2.0 cents about some Worlds Collide fantasy booking! So the NXT opinion isn't over…just…different. Check it out!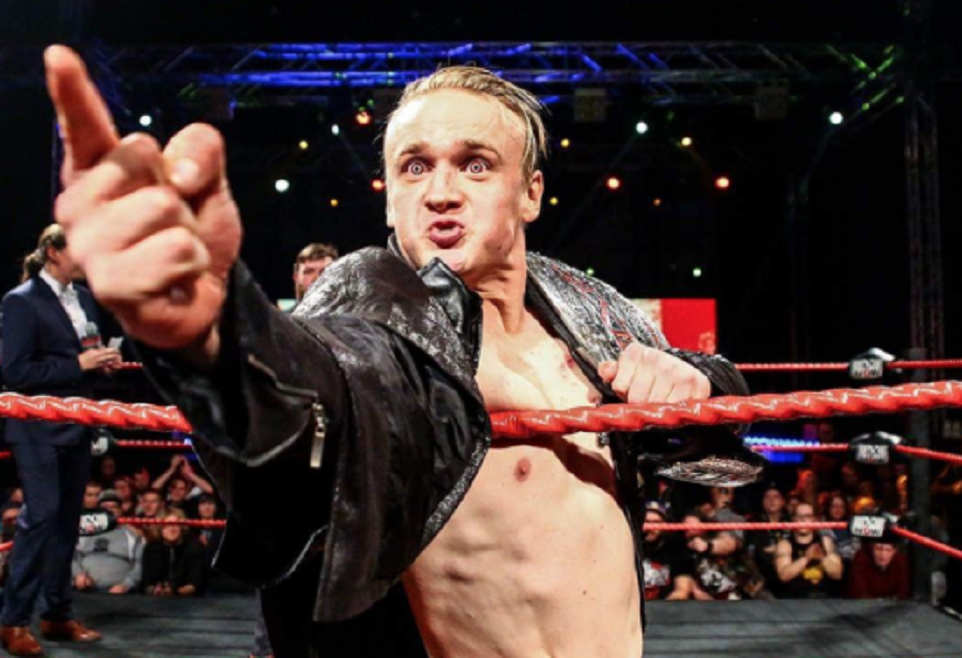 It's time to fantasy book NXT Worlds Collide, the mashup special that always produces top quality matches. And I renamed my column. Catchy, right?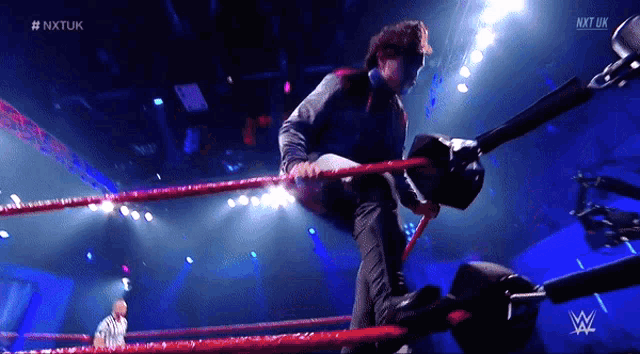 6. Noam Dar versus Swerve Scott for the North American Championship – Dar deserves a bigger platform so the entire world can experience his greatness. It might as well be for a title. The personality clash between these two would produce more fireworks than any bloated, overproduced WrestleMania opener. 
5. Meiko Satomura versus Dakota Kai for the NXT UK Women's Championship – Champion versus champion is too easy and lacks drama. Kai can hold her own against Satomura, and it is entirely believable that she could win and move to NXT UK. That is the extra level of storytelling and drama we wouldn't get with Satomura versus Raquel Gonzalez. And I'm still a Dakota Guy.
4. Johnny Gargano versus Kenny Williams versus Jordan Devlin – I love triple threat matches. I love all three of these guys. I love that the winner of this match gets a title shot of his choosing on either NXT brand. 
3. Tyler Bate versus Pete Dunne for the Heritage Cup – So much history between two of the founding fathers of British Strong Style. This rivalry should be Flair/Steamboat of British wrestling. Let's add another chapter to what I hope is a very long story between two of the best wrestlers on the planet.
2. Tommaso Ciampa versus Ijla Dragunov – Remember when I said champ versus champ would lack drama? Forget that. I want to see these two stiff shot the stuffing out of each other to see who is the roughest, toughest, most violent champion in the company. And in the spirit of NXT 2.0, they are also fighting for control of Cameron Grimes' estate, because he's currently MIA after his one-man space flight goes horribly wrong.     

1. MSK versus Pretty Deadly – The main event. Yes, the main event. I want to headline a show with the two best tag teams in a place where tag team wrestling still gets the respect it deserves. For now. Both teams have been absolutely crushing it in 2021. It really is too close to say who has been better, so we might as well settle it in the ring. And it might as well be for the first time ever winner takes both titles.