Cook: Breaking Down The Super Bowl LV Game & Prop Bets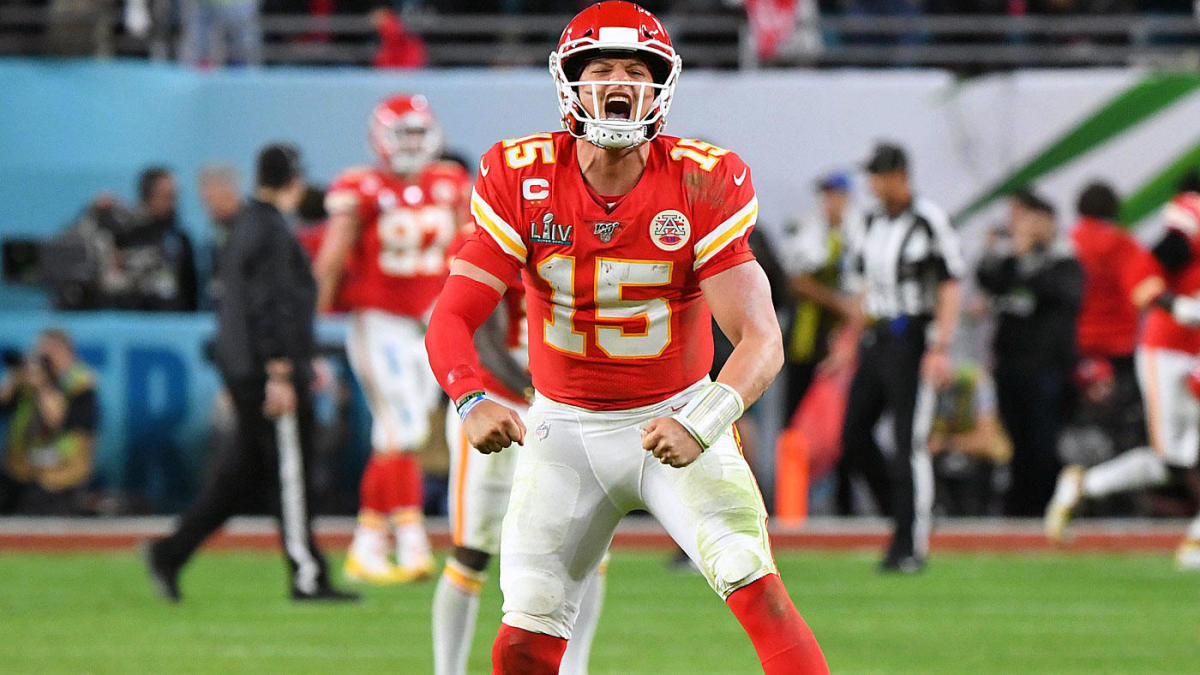 In years past, there have been Super Bowls that we've tried to pass off as big important deals that really weren't. Some of them got way too much hype. This year, we have a game that looks like history in the making. The consensus greatest quarterback of all time versus the consensus future greatest quarterback of all time.
You really don't need any other storylines, and maybe that's why none have really caught on. Part of it is the fact we don't have the whole world in Tampa all week. The Chiefs didn't come in early. Media presence isn't what it usually would be. But I do think that Brady & Mahomes have sucked up all the oxygen and there really isn't an appetite for other stories. Antonio Brown trying to sell himself as a victim was met with a collective shrug. Not much else going on except for Andy Reid's kid getting in trouble and proving why you don't give your children jobs. Ask my dad how that worked out for him!
This game needs no hype. You'll all be watching on Sunday night. Odds are you'll have some money on the line. Fortunately, the Super Bowl has a wider array of prop bets than any other sporting event. There isn't an aspect of the game that you can't bet on. We'll take a look at some of the prop bets via DraftKings Sportsbook, then we'll look at the game.
Gatorade color dumped on winning coach: Orange (+125) Red (+200) Yellow/Green/Lime (+300) Clear/Water (+350) Blue (+700) Purple (+800)
For the record, I'm a Lemon Lime guy. I won't be on the sidelines though, so we can't use that. Here's a look at what colors teams have used during this century thanks to our friends at DraftKings Sportsbook
2020: Chiefs, Orange
2019: Patriots, Blue
2018: Eagles, Yellow
2017: Patriots, None
2016: Broncos, Orange
2015: Patriots, Blue
2014: Seahawks, Orange
2013: Ravens, None
2012: Giants, Purple
2011: Packers, Orange
2010: Saints, Orange
2009: Steelers, Yellow
2008: Giants, Clear
2007: Colts, Clear
2006: Steelers, Clear
2005: Patriots, Clear
2004: Patriots, None
2003: Buccaneers, Purple
2002: Patriots, None
2001: Ravens, Yellow
Orange has been the most popular choice in the 21st century, and considering that's what the Chiefs used last year, one would expect that to be their color of choice this year as well. As for the Buccaneers, you'll note that when the Patriots were able to get Bill Belichick with Gatorade, they had Blue. Tom Brady has enough stroke to have plenty of blue Gatorade on the sideline, so that +700 line looks real good to me.
Any scoring drive to take less time than the singing of the National Anthem: Yes (-335) No (+250)
We got a duet this year! Eric Church & Jazmine Sullivan will be singing the anthem together, so you can count on a longer performance than usual. Two people gotta get their stuff in instead of one. However, Sullivan's anthems tend to slide in well under the two minute mark. The over/under for the anthem is at 2:01, I think they can get it under.
Doesn't really matter though, you know one of these teams is going to get a drive under a minute at some point. Especially if it's a close game and Tom Brady needs some points. Unless Mike Ditka is singing, Yes is the bet here.
Any Field Goal or Extra Point Attempt to hit uprights or crossbar: Yes (+375) No (-590)
We got two really good field goal kickers in this game. Harrison Butker hit 25 of 27 field goals for the Chiefs in 2020, while Ryan Succop was 28 for 31. A potential weakness might be on the extra point…Butker hit 48 of 54 while Succop was 52 for 57. Butker was next to last in the NFL in that category while Succop was sixth from worst. Add in the fact it should be windy, and we might see some foolishness going on here. I might throw some money on Yes.
Jersey Number of Last Touchdown Scorer – Including Overtime: Over 24.5 (-121) Under 24.5 (-103)
Let's take a look at the candidates:
Kansas City
Tyreek Hill (10)
Demarcus Robinson (11)
Byron Pringle (13)
Sammy Watkins (14)
Patrick Mahomes (15)
Mecole Hardman (17)
Tampa Bay
Scotty Miller (10)
Tom Brady (12)
Mike Evans (13)
Chris Godwin (14)
Justin Watson (17)
Tyler Johnson (18)
You've got some pretty good wide receivers with jersey numbers in the teens. Hill definitely wouldn't be a shock, and there's three targets there that Brady throws to fairly regularly. You have to watch out for the running backs and tight ends here but I think the Under looks good. Not to mention the QBs could always run the ball in themselves if need be. Brady likes that QB sneak.
Over/Under: 56
Not surprised to see a high number here considering who's involved. The last two Super Bowls have gone under, but the five prior saw four of them going over. I'm thinking Under is the play. We'll be talking more about this in a minute.
Super Bowl LV
Kansas City Chiefs (-3) vs. Tampa Bay Buccaneers
All the hype before games always goes towards the offenses, and that's especially true heading into this game. Have you heard any other names mentioned by the media besides that of Tom Brady & Patrick Mahomes? Not often. Understandable since we're talking about the GOAT & the Future GOAT. The coaches, Andy Reid & Bruce Arians, are offensive geniuses. It's all about the offense.
That being said, this game's coming down to which defense makes plays. As much as we love to hype up offense, and as easy as the rules make things for offenses, it's still defense that wins championships.
Tampa's D looks better on paper, but when you break things down you see where the Chiefs could be a bad matchup for them. The Bucs have the best rushing defense in the league, but their secondary isn't on the same level. You know Patrick Mahomes is going to throw early & often, rendering that Bucs rush defense moot.
Will home field advantage matter? We've never seen it play into a Super Bowl before, except for the year where Jerome Bettis played in Detroit. The attendance will be limited, but it could also be more local than usual since fewer people are coming into town. Something to keep an eye on.
The numbers tell me that Kansas City is the right pick. The numbers never lie, but there's something pushing me towards Tampa…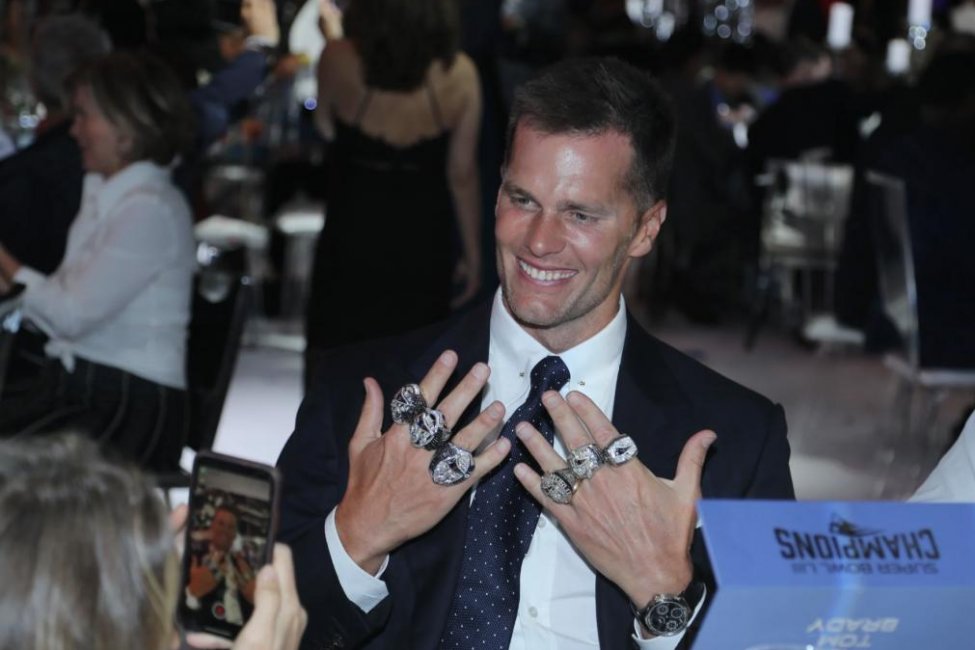 Yeah, there's that.
Give me Brady & the Bucs as a 3 point dog in their building every time regardless of the numbers.
Cook's 2022 NFL Gambling Picks: Week 3
Week 3 is upon us! Are Cook's picks going better so far this year?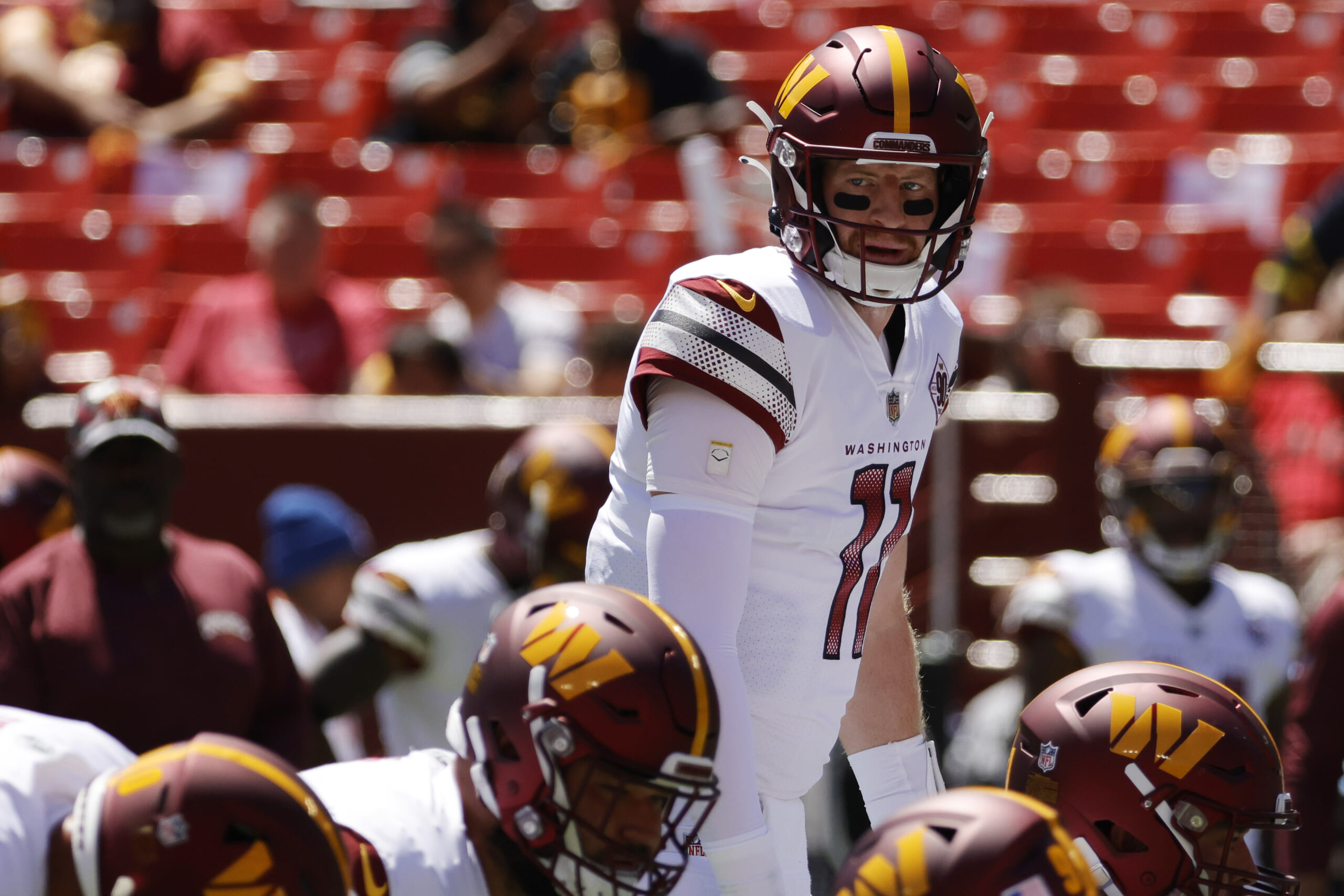 Hi, hello & welcome to Week 3 of the National Football League! I'm Steve Cook, and one thing stood out to me more than anything else while watching games this past Sunday. That one thing: It's amazing just how close all of these teams are.
There were two games in the 1 PM window that appeared to have turned into routs. The Ravens seemed to have things well in hand against the Dolphins. The Browns were up big on the Jets. You kinda stopped paying attention to these games, except for the idea that maybe Lamar Jackson could break the record for quarterback fantasy points in a game. As it ended up, he only ended up with four more points than Tua Tagovailoa. Then in the 4 PM window we had the Raiders taking care of the Cardinals until late, and another game that featured a team making a comeback that was a little too short.
Not that I'm bitter about that.
The parity in the National Football League is amazing. Look at the standings and you'll see a ton of teams at 1-1. Which is good news for all of those teams, since the odds of teams at 0-2 making the playoffs aren't great.
400 teams have started the NFL season with an 0-2 record since the merger in 1970 and 38/400 have reached the playoffs.
Will Joe Burrow's Bengals be the exception to the rule?

— Elise Jesse (@EliseJesseTV) September 19, 2022
Along with them Bengals, we've got the Raiders, Titans, Panthers & Falcons at 0-2. I don't think many people expected the Panthers or Falcons to get into the playoffs this season considering their opposition in their division, but those AFC teams had some talk boosting them up. Three potential AFC contenders looking at less than a 10% chance of making the playoffs now. Can they possibly make it through?
Tough to say. I should point out that an important exception to the parity in the NFL is the Buffalo Bills. The media told us in the offseason that the Bills would win the next five Super Bowls. I was tempted to disagree with this, as people here in Kentucky tell me the media is wrong all the time and that's why they keep voting for horrendous public officials that haven't done anything for the Commonwealth or the people that voted for them in the decades since they've been elected. Well, maybe the Bills will prove that dreaded media right and win the next five Super Bowls! Can't argue against that after what they did to the Rams & Titans, right?
The shame about the Bills' performance is that I had a whole bit planned on how the NFL is so much better than every other sport because of their selection of teams that could win the title. Baseball has about three teams that one could realistically pick, and we know most of their teams aren't sniffing the playoffs. College football also has three potential title-winners, realstically two since we know Ohio State isn't beating an SEC team. The NBA has a couple I guess, it's tough to keep track of who's on what team there. The NHL is usually more competitive, but this season we all knew the Colorado Avalanche was walking away with the Stanley Cup about halfway through.
I was going to sell this parity thing, but the darn Bills killed it on Monday night. Bloody hell. Now we roll into the picks, and talk about two teams I have zero interest in talking about. Lovely! Our lines are the Vega Insider Consensus as of Wednesday night when this column was finished.
Thursday, September 22
Pittsburgh at Cleveland (-4.5)
Browns are gonna get to 2-0. Next up: the Steelers and Falcons. So 4-0's not out of the question.

— Albert Breer (@AlbertBreer) September 18, 2022
Had the Browns held on for that victory over the Jets, they'd be sitting on top of a division with some questionable looking teams and talking themselves into having a pretty decent record when their disgraced quarterback returns later in the season. That's the thing about the NFL though, all it takes is 1:55 where everything goes wrong to completely flip the script. Plenty of blame to go around too, whether it's Nick Chubb not taking too much time to score, the rookie kicker missing the extra point, or the defense folding like a tent in the face of Joe Flacco.
I would say there's still reason for hope in Cleveland. After all, the Steelers' offense has looked downright hapless the first two weeks. Mitchell Trubisky shockingly isn't the answer at quarterback. The defense was fine, but not quite the same with the absence of TJ Watt creating a pass rush on pretty much every play. I see the Steelers as more of a threat in coming seasons than in 2022. I don't usually like teams on quick turnarounds, but I think that's exactly what the Browns need this week. The sooner they can make people forget about their collapse against the Jets, the better.
Sunday, September 25
New Orleans (-3) at Carolina
Worst teams against the spread this season:

Rams 0-2 ATS
Bengals 0-2 ATS
Broncos 0-2 ATS
Colts 0-2 ATS
Raiders 0-2 ATS
Panthers 0-2 ATS
Saints 0-2 ATS
Titans 0-2 ATS

— John Ewing 🦁 (@johnewing) September 20, 2022
That's right, somebody's 'O' must go! The Panthers have a bigger zero to worry about in their win column, and it's kind of tough to see when they'll get rid of it if not this week. It isn't like the Saints have exactly lit the world on fire in their first two games against NFC South competition. Mayyybe the Cardinals next week, but then Carolina gets the 49ers, Rams & Bucs. It's a dire stretch for a team that's gone 2-15 since starting out the 2021 season 3-0.
As difficult as things look in Carolina, I can't say that I've been impressed with the Saints so far. They had to come from behind to pull off a win over the Falcons, then got pretty well handled by the Bucs. Alvin Kamara's return this week should boost the offense, and Michael Thomas is showing flashes of what he used to be. I think the Saints win this game, but can see the Panthers keeping it tight like they have in both of their games so far.
Houston at Chicago (-3)
Best UNDER teams this season:

Vikings 2-0
Packers 2-0
Giants 2-0
Bucs 2-0
Bengals 2-0
Cowboys 2-0
Raiders 2-0
Patriots 2-0
Bears 2-0
Steelers 2-0
49ers 2-0
Broncos 2-0
Texans 2-0
Colts 2-0
Seahawks 2-0
Chargers 2-0

Unders are 22-10 (69%) this years.

— John Ewing 🦁 (@johnewing) September 20, 2022
Definitely feels like one of those games to bet the under. Neither of these offenses have looked fantastic during the first two weeks of the season, and it's not like people were touting Davis Mills or Justin Fields for the passing title during preseason predictions. So watch these teams go over and make us look silly.
The Texans have played teams tough early on, including a game in Denver that most people expected to be a blowout. I think they can stay somewhat close to Da Bears.
Kansas City (-6.5) at Indianapolis
Colts are such a classic Chiefs trap game. Long rest week, with a big game in week 4. Gonna be real easy to overlook this Colts team who has looked like JV. They are going to be hungry after an embarrassing loss to the Jags, gotta stay on our toes or it could go awry.

— Arrowhead Live (@ArrowheadLive) September 19, 2022
Maybe the Colts just aren't going to win in Jacksonville ever again. Not only did Indianapolis lose last week, they were the first team to get shut out in 2022. By the Jaguars! Colts fans have to hope that's merely the team hitting rock bottom and not a sign of things to come. Vegas & the bettors don't seem to have optimistic thoughts, as the line's jumped four points in favor of the Chiefs since Sunday. Quite the turn.
As bad as the Colts looked in Week 2, it's tempting to buy into them now that the line's flipped. The Chiefs' offense didn't look like its usual juggernaut self during Week 2…but then you remember that they played on Thursday night against a team that usually gives them trouble. I find it tough to have any doubt in Patrick Mahomes based off of a spot where offenses tend to struggle. KC's defense can create some turnovers & the Chiefs should be able to take care of business in Indy by a TD or more.
Buffalo (-5.5) at Miami
Dolphins fans as their high starts to wear off, watching this Bills game pic.twitter.com/JTJQ4LDsaW

— Ken Tremendous (@KenTremendous) September 20, 2022
We all know the Bills have looked incredible in the first two weeks, but the Dolphins also deserve some love for their early showing. That comeback victory over the Ravens in Week 2 was an absolute thing of beauty, and the Dolphin offense looked every bit of what Miami fans were hoping for when Tyreek Hill arrived. The whole Tyreek, Tua & Jaylen Waddle thing looks pretty good in the early returns.
This will be their acid test. The Bills defense has been every bit as good as advertised. Josh Allen has been doing Josh Allen things. Buffalo easily handled two of last year's division winners, and it's tough for me to tell you to pick against the Bills right now. Even if the Dolphins are becoming a sexy pick to do some things. I have to see Tua and company keep up with Josh Allen in a shootout before I believe it.
Detroit at Minnesota (-6)
#Vikings opened as 6.5 point favorites over the Lions

The number has already reduced to 6, I expect it to go further:
1) Lions are lovable nationally due to Campbell/Hard Knocks
2) Public overreaction to MNF
3) People love taking pts in division gms

Might be MIN -3 by kickoff.

— Purple FTW! Podcast (@PurpleForTheWin) September 21, 2022
We tend to overreact most to games that are televised nationally. Teams & players that don't do well on Monday Night Football get more criticism while those that excel get raised to new heights in the court of public opinion. Brett Favre's MNF record was so stellar that there's still people that think he's a decent human being. Kirk Cousins's MNF record has been so poor that later generations will think he's the one that sent co-workers pictures of his penis and stole welfare money from Mississippi. Wild times.
I'm leaning towards the Vikings, but I would definitely wait until closer to game time before making the bet. The factors of MNF overreaction, Lion love & Kirk Cousins hate will drive this number down. Dunno if it'll get to three, but it'll be closer than six. Since it's at six for the purposes of this column, I will take the Lions and all those points even if I'm not as enamored with them as everybody else is. Maybe if I got HBO Max I'd be singing a different tune, tough to say.
Baltimore (-3) at New England
AFC East owns the poverty AFC North😂 https://t.co/0ViD5kIVNX

— Sachiko幸子💛❌ (@716sachi) September 19, 2022
The AFC East went 3-0 against the AFC North last week. The North would have had a 2-1 edge had the Browns & Ravens been able to hold double-digit leads. Baltimore's meltdown was even more damning than Cleveland's, as they led the Dolphins 35-14 early in the fourth quarter. Miami outscored Baltimore 28-3 in the final thirteen minutes, changing the Ravens' narrative from "we good, Lamar Jackson looks like an MVP candidate" to "holy crap our defense sucks".
Fortunately for the Ravens, the Patriots' offense doesn't quite look like the Dolphins' offense. People are talking them up this week because it's a Bill Belichick team and we have to give them the benefit of the doubt, but I still think the Ravens are quite a bit better.
Cincinnati (-5) at NY Jets
Teams that have started 0-2 & won the Super Bowl:

1993 Cowboys
2001 Patriots
2007 Giants
2022 Bengals

— Gold Star (@goldstarchili) September 18, 2022
One of the lazier takes out there (believe me, I've always been the master of lazy takes) is the idea that the Bengals organization hasn't tried to fix their offensive line. They'll tell you that ownership has ignored the problem for years, and that's the reason Joe Burrow is constantly running for his life. It's not that simple. The fact is that the Bengals have been trying to beef up their offensive line long before Burrow fell into their laps in the 2020 NFL Draft. We can go back to 2015 when they drafted tackles Cedric Ogbuehi & Jake Fisher with their first two picks. They drafted one lineman each in 2016 & 17, then took center Billy Price & tackle Jonah Williams with their first picks in the 2018 & 19 Drafts. This past off-season saw the addition of La'el Collins, and other offensive linemen that found success in other places have come through over the years.
So it's not like the Bengals aren't trying to protect Joe Burrow. They're just failing miserably. Draft picks haven't panned out, free agents have come in a year or two too late, coaching & game planning has come up short, and now Burrow's on pace to get sacked approximately 350 times this season. Not ideal, and as long as it remains a problem it's tough to put a lot of faith into Cincinnati making another playoff run.
As far as this game goes, it reminds me a lot of last year's Bengals/Jets game in New Jersey. Jets have a backup QB going. Bengals are the favorites. I won't be watching since I'll be at work. I'm expecting a similar result to last season, a Jets victory and lots of questions about the future in Cincinnati.
Las Vegas (-2) at Tennessee
One of these teams will be 0-3 to start the season the #Raiders or #Titans who play each other.

Since the current division alignment went into effect in 2002, only one 0-3 team has rallied to make the postseason: the 2018 #Texans.

— NFL Rumors (@nflrums) September 20, 2022
Two different experiences for these teams in Week 2. The Raiders held a lead for a long time until the Cardinals made the big comeback. The Titans never had a chance in Buffalo. Losses that hurt for different reasons. One of these teams will be 0-3 after this game, unless they end up in a tie. We've already had one this season, so we can't rule that out!
There hasn't been much going right for the Titans in these games. The Raiders at least have the Carr-Adams connection going pretty well, so we'll roll with them.
Philadelphia (-6.5) at Washington
Prior to kickoff, Jalen Hurts was 14-1 at @CaesarsSports to win MVP.

At halftime, his odds have moved to 8-1.

— ESPN Stats & Info (@ESPNStatsInfo) September 20, 2022
I blame myself. Sometimes you just get a funny feeling about a team and decide to roll with it. The Commanders gave me a funny feeling last week and I started wondering whether or not they could be a playoff team. Then they went out there and got their butts kicked by the Lions. On the flip side of that, I expressed some doubt in the Eagles. Then Jalen Hurts became the greatest quarterback of all time against the Vikings. These things happen.
Momentum seems to be riding with the Eagles, but the Commanders have homefield and all those points. Gotta go with homefield & points when you can get them.
Jacksonville at LA Chargers (-7)
ESPN basically just said the Chargers might be okay sitting Herbert for a week because it's only Jacksonville next week 😂😂😂

— Stevie (@IrishJaguar) September 17, 2022
It's a rarity for the Jaguars to win a game in blowout fashion, but that's exactly what happened against the Colts. Meanwhile, the Chargers went to Kansas City on a short week and came within a field goal against one of the top Super Bowl favorites. No such thing as moral victories, but Chargers fans can't be feeling too bad.
The Chargers also got a little extra rest time, which makes a difference. They have the better offense & defense here, and should be able to handle the Jags.
LA Rams (-3.5) at Arizona
Cardinals winning not the worst thing for the Rams in Week 3. Rather get a team coming in on an emotional high than a desperate 0-2 team ready to throw the entire kitchen sink at you to save their season.

— Blaine Grisak (@bgrisakDTR) September 18, 2022
Things weren't looking too good for the Cardinals after one half in Las Vegas. Down 20-0 coming off of a whooping in Week 1…not the best of times. Times got better as the second half ensued, and the defense ended up getting a fumble recovery for a touchdown and the win in overtime. Kyler Murray stepped things up a notch or ten, and the First Half of the Season Arizona Cardinals seem to be back. The Rams did get the win over the Falcons as expected, but they still don't seem to be the team they were last season. Still time to get there.
I think this will either be a close Rams victory or the Cardinals making a statement. Either way, take the Cardinals as the home doggs.
Atlanta at Seattle (-2)
Seahawks and Falcons about to have the weirdest football game in NFL history next week and I cannot wait.

— Steve (@YinzerHawks) September 18, 2022
I know the Seahawks aren't the Seahawks anymore and the Falcons did show signs of life in LA last week. That being said, Seattle ain't LA. The 12th Man is a thing, and enough to keep the Seahawks on top by at least 3 points.
Green Bay at Tampa Bay (-2)
#Bucs WR Mike Evans WILL appeal his suspension. Derrick Brooks & James Thrash handle appeals. Brooks, a former Buc, may have to recuse himself over a conflict of interest.

Yet Jon Runyan's son plays for the Packers. Runyan suspended Evans.

Isn't THAT a conflict of interest? https://t.co/uUb7LbRKJC

— PewterReport (@PewterReport) September 19, 2022
Maybe the teams aren't quite the juggernauts they were a couple of years ago. Its still Aaron Rodgers vs. Tom Brady, so you know it'll get our undivided attention. The GOAT against the man that many experts say is the most gifted passer of all time. Both have aged like fine wines, and maybe a chardonnay would be a fine beverage to consume during this one.
We told you Packers fans to R-E-L-A-X last week, and we were right. The team was just fine in Lambeau Field against those hated Bears, and I'm liking them this week against a Bucs team with Mike Evans suspended and the rest of the WR corps banged up to the point where Cole Beasley had to be called up. It is a perfect fit in some ways, as Beasley seems to be the epitome of Florida Man.
San Francisco (-1.5) at Denver
The #49ers opened as 2.5-point underdogs, per @DKSportsbook.

They're now 1-point favorites in a matter of 12 hours.

3.5-point swing after the 49ers' win, Broncos' ugly win. Road favorites heading into SNF.

— Akash Anavarathan (@akashanav) September 19, 2022
I don't really have a good read on either of these teams yet. Theoretically, Russell Wilson at home is a safe pick over the 49ers, but Denver doesn't really look like Russell Wilson's home yet. The 49ers seem to have things figured out, and it's not like Jimmy G is a step down from Trey Lance, even though some want that to be so.
No, I wasn't one of the people losing their minds over the idea of the 49ers re-signing Garoppolo. What's wrong with having two good quarterbacks? Especially when one is on that rookie contract, All the wringing of hands over this felt dumb at the time, and now that Lance is out indefinitely the 49ers look like geniuses.
Monday, September 26
Dallas at NY Giants (-2.5)
Cowboys/Giants Monday night game is the Titans/Jags Thursday night game of Monday night games.

— Trevor Risk (@SunshineSucks) September 20, 2022
Maybe us football purists get annoyed sometimes with the hype. But when you're talking Cowboys vs Giants, its America's Team against the biggest team in the biggest city. Lotta eyes on that game, so it's no surprise that it's always featured in prime time or that 4 PM window. Its a bonus when the two teams seem competitive.
Feels like the Giants are a team that could sneak up on people. They've been decent on defense, and if Saquon Barkley can stay healthy, the offense might cook even if Daniel Jones doesn't live up to that Duke hype. The Cowboys never sneak up on anybody due to their hype, but they're not giving up just because Dak Prescott's missing a few weeks. Their run game is stout, Micah Parsons is a beast rushing passers, one can see a road to playoff contention if they can hold the fort while Dak is gone.
Listen, I'm not a fan of either of these teams and I don't see them going too far if they make it to the playoffs. I am a fan of competitive football games, and I see two evenly matched teams here. That's why I'm taking the Cowboys and the points. It would be so Dallas for the team to get on a good streak and get the fans exited about what will happen when Dak returns.
Then when the team doesn't get better…well, that'll keep the talking heads talking until at least June, if not longer.
Week 2 Results: 7-9
Overall Results: 15-17
Chairshot NFL: Which 2-0 Teams To Believe In
PC Tunney is back to take you through his picks for week 3 of the NFL season. Which 2-0 teams can you believe in and which 0-2 teams are much better than their woeful start?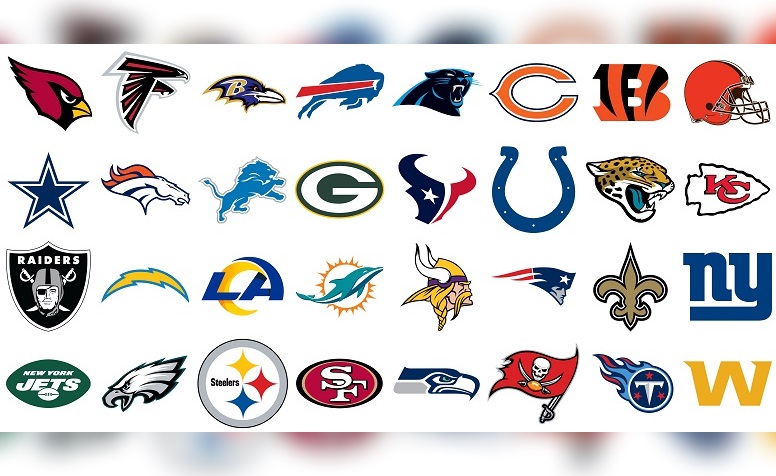 PC Tunney is back to take you through his picks for week 3 of the NFL season. Which 2-0 teams can you believe in and which 0-2 teams are much better than their woeful start? Tune in and find out on this edition of Chairshot NFL!
Powered by RedCircle
About the Chairshot Radio Network
Created in 2017, the Chairshot Radio Network presents you with the best in wrestling and wrestling crossover podcasts, including POD is WAR, Women's Wrestling Talk, The #Miranda Show, Badlands' Wrestling Mount Rushmores, The Outsider's Edge, DWI Podcast, Bandwagon Nerds, the Greg DeMarco Show, 3 Man Weave, Five Rounds, Turnbuckle Talk, The Reaction and more! You can find these great shows each week at theChairshot.com and through our distribution partners, including podcasting's most popular platforms.
---
The Chairshot Radio Network


Your home for the hardest hitting podcasts and radio shows!
Listen on your favorite platform!
iTunes  |  iHeart Radio  |  Google Play  |  Spotify
Listen, like, subscribe, and share, and share!