Cook: Breaking Down The Super Bowl LV Game & Prop Bets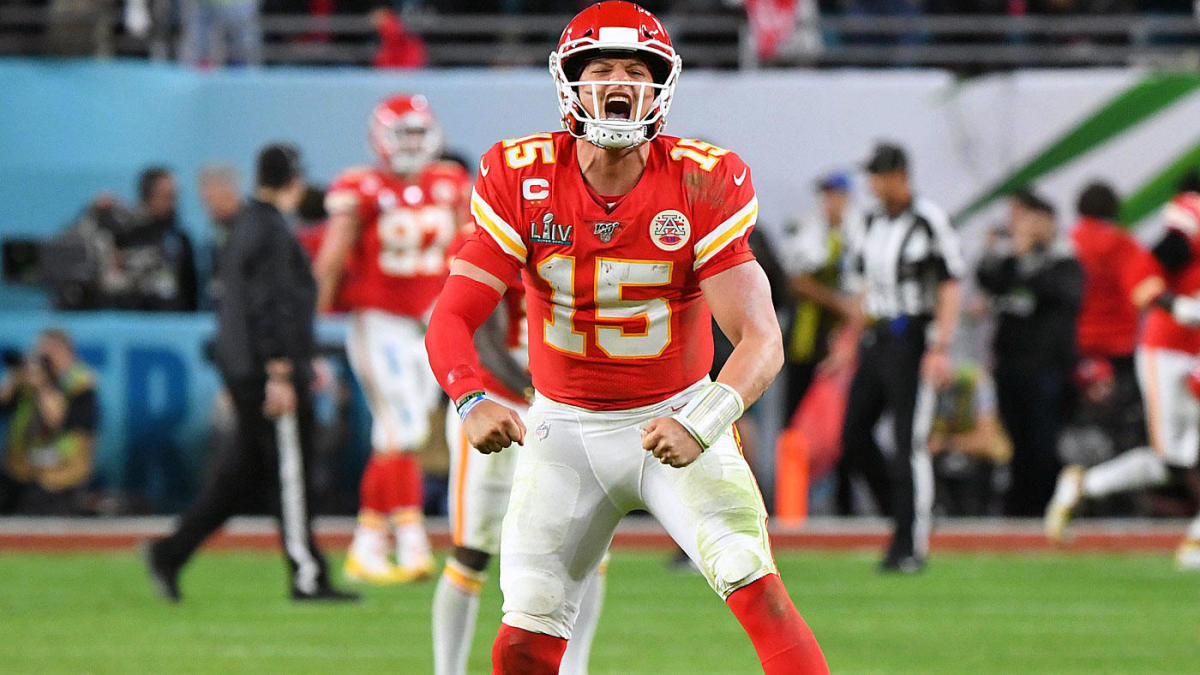 In years past, there have been Super Bowls that we've tried to pass off as big important deals that really weren't. Some of them got way too much hype. This year, we have a game that looks like history in the making. The consensus greatest quarterback of all time versus the consensus future greatest quarterback of all time.
You really don't need any other storylines, and maybe that's why none have really caught on. Part of it is the fact we don't have the whole world in Tampa all week. The Chiefs didn't come in early. Media presence isn't what it usually would be. But I do think that Brady & Mahomes have sucked up all the oxygen and there really isn't an appetite for other stories. Antonio Brown trying to sell himself as a victim was met with a collective shrug. Not much else going on except for Andy Reid's kid getting in trouble and proving why you don't give your children jobs. Ask my dad how that worked out for him!
This game needs no hype. You'll all be watching on Sunday night. Odds are you'll have some money on the line. Fortunately, the Super Bowl has a wider array of prop bets than any other sporting event. There isn't an aspect of the game that you can't bet on. We'll take a look at some of the prop bets via DraftKings Sportsbook, then we'll look at the game.
Gatorade color dumped on winning coach: Orange (+125) Red (+200) Yellow/Green/Lime (+300) Clear/Water (+350) Blue (+700) Purple (+800)
For the record, I'm a Lemon Lime guy. I won't be on the sidelines though, so we can't use that. Here's a look at what colors teams have used during this century thanks to our friends at DraftKings Sportsbook
2020: Chiefs, Orange
2019: Patriots, Blue
2018: Eagles, Yellow
2017: Patriots, None
2016: Broncos, Orange
2015: Patriots, Blue
2014: Seahawks, Orange
2013: Ravens, None
2012: Giants, Purple
2011: Packers, Orange
2010: Saints, Orange
2009: Steelers, Yellow
2008: Giants, Clear
2007: Colts, Clear
2006: Steelers, Clear
2005: Patriots, Clear
2004: Patriots, None
2003: Buccaneers, Purple
2002: Patriots, None
2001: Ravens, Yellow
Orange has been the most popular choice in the 21st century, and considering that's what the Chiefs used last year, one would expect that to be their color of choice this year as well. As for the Buccaneers, you'll note that when the Patriots were able to get Bill Belichick with Gatorade, they had Blue. Tom Brady has enough stroke to have plenty of blue Gatorade on the sideline, so that +700 line looks real good to me.
Any scoring drive to take less time than the singing of the National Anthem: Yes (-335) No (+250)
We got a duet this year! Eric Church & Jazmine Sullivan will be singing the anthem together, so you can count on a longer performance than usual. Two people gotta get their stuff in instead of one. However, Sullivan's anthems tend to slide in well under the two minute mark. The over/under for the anthem is at 2:01, I think they can get it under.
Doesn't really matter though, you know one of these teams is going to get a drive under a minute at some point. Especially if it's a close game and Tom Brady needs some points. Unless Mike Ditka is singing, Yes is the bet here.
Any Field Goal or Extra Point Attempt to hit uprights or crossbar: Yes (+375) No (-590)
We got two really good field goal kickers in this game. Harrison Butker hit 25 of 27 field goals for the Chiefs in 2020, while Ryan Succop was 28 for 31. A potential weakness might be on the extra point…Butker hit 48 of 54 while Succop was 52 for 57. Butker was next to last in the NFL in that category while Succop was sixth from worst. Add in the fact it should be windy, and we might see some foolishness going on here. I might throw some money on Yes.
Jersey Number of Last Touchdown Scorer – Including Overtime: Over 24.5 (-121) Under 24.5 (-103)
Let's take a look at the candidates:
Kansas City
Tyreek Hill (10)
Demarcus Robinson (11)
Byron Pringle (13)
Sammy Watkins (14)
Patrick Mahomes (15)
Mecole Hardman (17)
Tampa Bay
Scotty Miller (10)
Tom Brady (12)
Mike Evans (13)
Chris Godwin (14)
Justin Watson (17)
Tyler Johnson (18)
You've got some pretty good wide receivers with jersey numbers in the teens. Hill definitely wouldn't be a shock, and there's three targets there that Brady throws to fairly regularly. You have to watch out for the running backs and tight ends here but I think the Under looks good. Not to mention the QBs could always run the ball in themselves if need be. Brady likes that QB sneak.
Over/Under: 56
Not surprised to see a high number here considering who's involved. The last two Super Bowls have gone under, but the five prior saw four of them going over. I'm thinking Under is the play. We'll be talking more about this in a minute.
Super Bowl LV
Kansas City Chiefs (-3) vs. Tampa Bay Buccaneers
All the hype before games always goes towards the offenses, and that's especially true heading into this game. Have you heard any other names mentioned by the media besides that of Tom Brady & Patrick Mahomes? Not often. Understandable since we're talking about the GOAT & the Future GOAT. The coaches, Andy Reid & Bruce Arians, are offensive geniuses. It's all about the offense.
That being said, this game's coming down to which defense makes plays. As much as we love to hype up offense, and as easy as the rules make things for offenses, it's still defense that wins championships.
Tampa's D looks better on paper, but when you break things down you see where the Chiefs could be a bad matchup for them. The Bucs have the best rushing defense in the league, but their secondary isn't on the same level. You know Patrick Mahomes is going to throw early & often, rendering that Bucs rush defense moot.
Will home field advantage matter? We've never seen it play into a Super Bowl before, except for the year where Jerome Bettis played in Detroit. The attendance will be limited, but it could also be more local than usual since fewer people are coming into town. Something to keep an eye on.
The numbers tell me that Kansas City is the right pick. The numbers never lie, but there's something pushing me towards Tampa…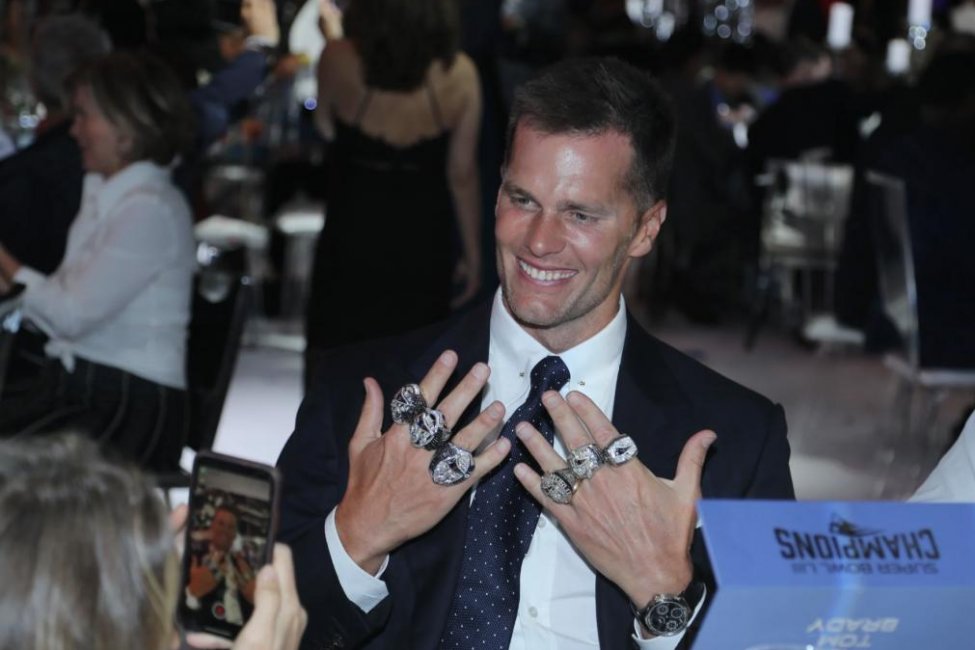 Yeah, there's that.
Give me Brady & the Bucs as a 3 point dog in their building every time regardless of the numbers.
Cook's Top 5: Dallas Cowboys Quarterbacks
Steve Cook graces you with more NFL QB talk, and this time it revolves around the best signal callers for America's team. Not the Browns–the Dallas Cowboys!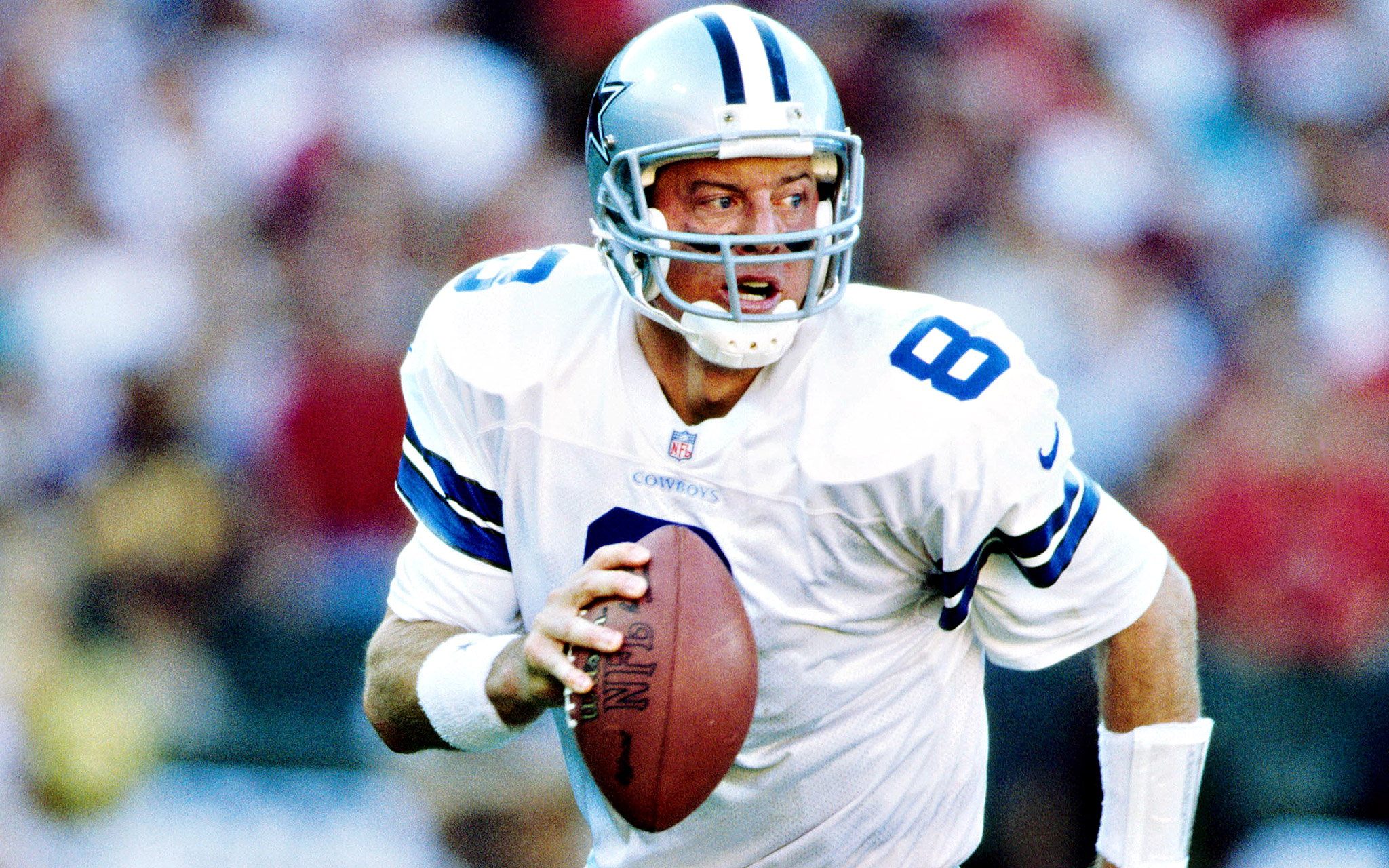 Steve Cook graces you with more NFL QB talk, and this time it revolves around the best signal callers for America's team. Not the Browns–the Dallas Cowboys!
HOW BOUT DEM COWBOYS?
There are few more high profile position in sports than that of the Dallas Cowboys' quarterback. Something about "America's Team" makes the Cowboys one of the most discussed teams in the NFL every season, whether they deserve to be or not. Whether people love or hate them, everybody has an opinion.
Today, we look at the five greatest Dallas Cowboy quarterbacks of all time. It wasn't hard filling this list.
5. Don Meredith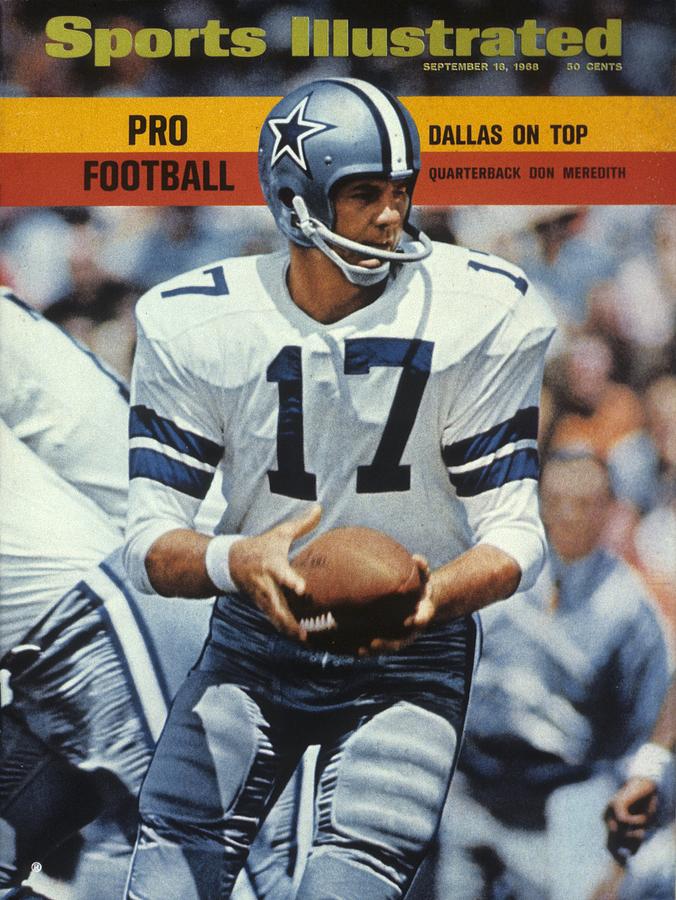 "Dandy" Don was beloved during his high school & college football career in the Dallas area, so it only made sense for the expansion Cowboys to have him on their roster. Sure enough, Meredith was one of the first Cowboys, and after a couple years serving as a backup he became the full-time starter in 1962. He had a couple of rough seasons, but broke out in the late 1960s and was selected to the Pro Bowl each of his last three seasons in the NFL. His laid-back style made him popular with his teammates, if not with his coaches.
1966 was his finest season, with 2,805 yards, 24 touchdowns & 12 interceptions. He won the Bert Bell Award, becoming the first Cowboy to win a player of the year award. His retirement after the 1968 season at the age of 30 came as a surprise, as he'd led the Cowboys to an 11-2 record that season and seemed to have a few good seasons left. He had gotten tired of playing though, and found new things to do in television. As it turned out, Meredith would start a long-running tradition of Cowboys quarterbacks announcing games on television after their retirement.
4. Danny White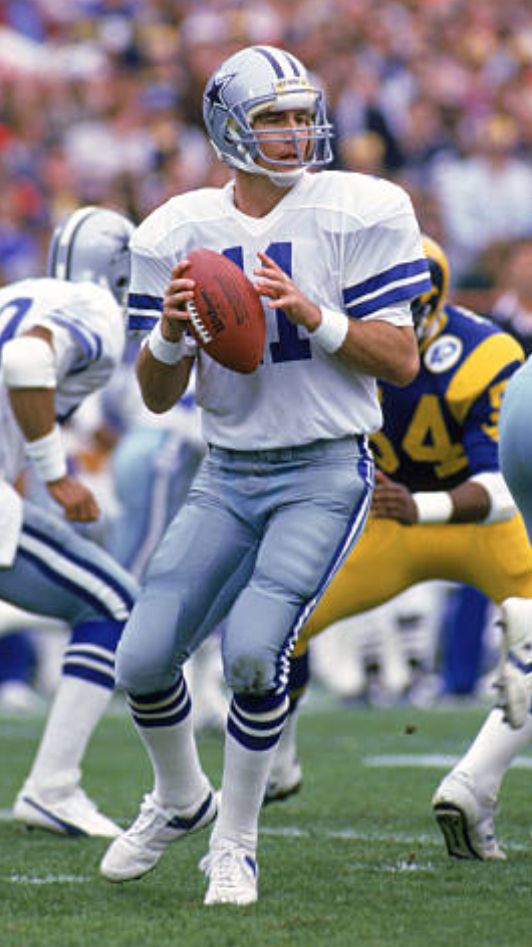 Being the quarterback of the Dallas Cowboys isn't as easy as some people make it look. There's a lot of pressure involved with leading America's Team out there every week. Take Danny White, for instance. By most standards, White had a good, solid career. He led the Cowboys to three straight NFC Championship Games from 1980-82, went to the Pro Bowl in 1982 & had his best season in 1983 with 3,980 passing yards & 29 touchdowns. That wasn't good enough for Cowboys fans, who had become spoiled by the performance of Roger Staubach during the 1970s.
White's inability to get over the hump & make a Super Bowl got the fans upset with his performance, and eager to see new faces like Gary Hogeboom get a chance. It didn't help that White's teammates were irritated by his siding with the owners during the players' strike in 1982. White did have a 62-30 quarterback record, and still holds the record for most games played by a Cowboys quarterback, largely due to his stint as punter while he was backing up Staubach.
3. Tony Romo
I have to admit that I was surprised to find out that Romo was the all-time passing yardage (34,183) & touchdown (248) leader for the Cowboys. He was a four-time Pro Bowler, and as people have found out during his time on CBS, a fine spokesperson for the league. Romo went from an undrafted quarterback out of Eastern Illinois to one of the league's biggest stars.
Much like White, Romo's career with the Cowboys had one major flaw: He never made a Super Bowl, in fact, he never got past the Divisional round. There are high standards in Dallas, set by a couple of eras of dominance that they haven't been able to replicate since. During his career, Romo's playoff shortcomings & love life were the main topics of conversation. I think hindsight will be kinder to his actual play on the field.
2. Troy Aikman
The Cowboys had reached a low point when they took Aikman with the first overall pick in the 1989 NFL Draft. They had lower to go, as they went 1-15 during Troy's first season with the team. Jimmy Johnson & Jerry Jones had plans though, and they had a lot of draft picks, many of which became focal points of an early 1990s run where the Cowboys won three Super Bowls in four seasons. Aikman was selected to six straight Pro Bowls & was MVP of Super Bowl XXVII.
Aikman's career numbers are comparable to the likes of Mark Brunell, Alex Smith, Ken Stabler, Carson Palmer & Jay Cutler. Yet, Aikman was a first ballot Hall of Famer while none of these men would be considered in that class. Winning the biggest games in the biggest moments is what separated Aikman's perception from that of other men that might compare to him in statistical categories. Aikman also had better players around him, but he wasn't in control of all that. What he could control, he handled very well. He played more games than any other Cowboys quarterback, won more games and is second in career passing yards and touchdowns for the franchise.
Honorable Mention: Dak Prescott
Dak is well on his way to joining this list, and with his recent contract extension will have plenty of time to do so. He's on a pace that would give him most of the franchise records should he stick around and stay healthy. The question Cowboys fans have: Will he be able to win the big one like the top two on this list, or will he come up short like the two behind them? He's 1-2 so far in playoff games.
1. Roger Staubach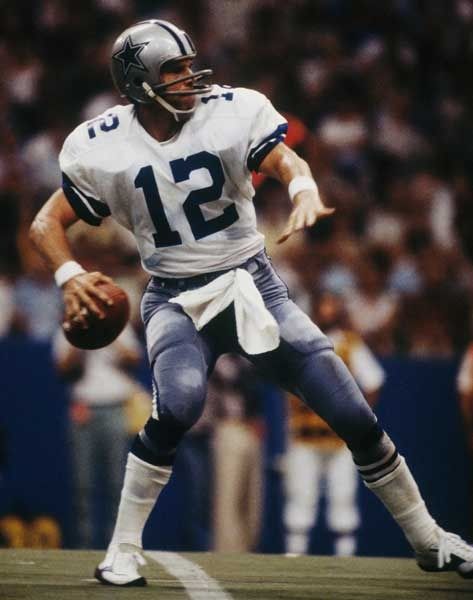 The man that became known as Captain Comeback first gained attention as the quarterback for the Naval Academy, where he won the 1963 Heisman Trophy. After serving in Vietnam, Staubach joined the Cowboys & was the quarterback throughout most of the 1970s. He led the Cowboys to a 10-0 record and a victory in Super Bowl VI in his first season as starting quarterback, also winning the game's MVP award. He missed most of 1972 due to a separated shoulder, but won his job back in a playoff game and never gave it up for the rest of his career.
He added a victory in Super Bowl XII & led the team to a 85-29 record before retiring after the 1979 season. 1979 was his best statistical season, with 3,586 passing yards & 27 touchdowns as career highs. The Cowboys won less than ten games one season during his time as quarterback. Staubach is the yardstick against which all Cowboys quarterbacks are measured on & off the field.
Thanks for reading! Join me next time when we look at the Denver Broncos!
Chairshot Radio: The NFL Adds Game 17 [040221]
After forty plus years the NFL has voted to add a 17th game to the regular season schedule. Join Rey, Chris, AJ and PC as we divulge our opinions.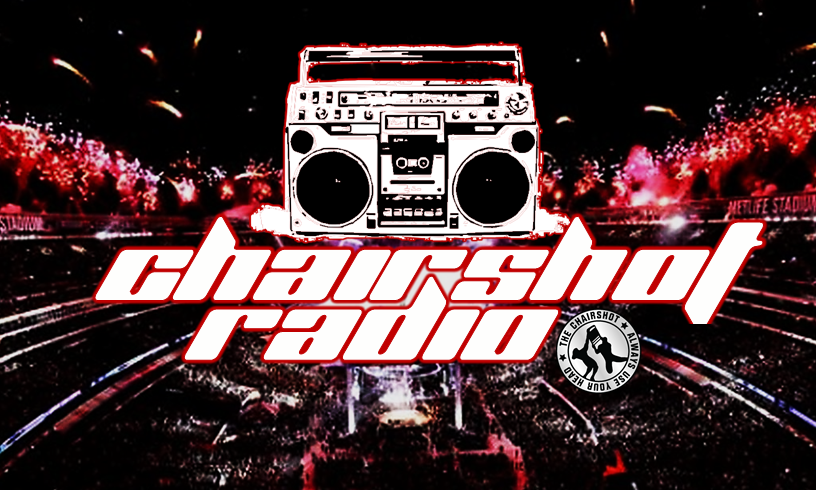 After forty plus years the NFL has voted to add a 17th game to the regular season schedule. Join Rey, Chris, AJ and PC as we divulge our opinions.
Today's Hosts: PC Tunney (@PCTunney) Chris Platt(@therealcplatt) Rey Cash (@itsreycash) & AJ Balaz (@PhenomenalAJB)
The NFL Votes to Add a 17th Game
About Chairshot Radio
The rebirth of Chairshot Radio will see a rotating cast of hosts delivering you a new show EVERY day. Sports, Entertainment and Sports Entertainment is the umbrella under which we seek to invade your earballs. So sit back, relax and LET US IN…
Your Weekly Chairshot Radio Schedule:
Monday – PC Tunney
Tuesday – Greg DeMarco
Wednesday – Greg DeMarco
Thursday – Rey Cash & Mags Kirkby
Friday – PC Tunney
Saturday – Andrew Balaz & Chris Platt
Sunday – Patrick O'Dowd & Big Dave Ungar
For the latest, greatest and up to datest in everything pro wrestling, sports and entertainment head to TheChairshot.com and remember to ALWAYS #UseYourHead.
About the Chairshot Radio Network
Created in 2017, the Chairshot Radio Network presents you with the best in wrestling and wrestling crossover podcasts, including POD is WAR, Women's Wrestling Talk, Chairshot Radio daily editions, The #Miranda Show, Badlands' Wrestling Mount Rushmores, The Outsider's Edge, DWI Podcast, Bandwagon Nerds, the Greg DeMarco Show, 3 Man Weave, Five Rounds, Turnbuckle Talk, The Reaction and more! You can find these great shows each week at theChairshot.com and through our distribution partners, including podcasting's most popular platforms.
---
The Chairshot Radio Network


Your home for the hardest hitting podcasts and radio shows!
Listen on your favorite platform!
iTunes  |  iHeart Radio  |  Google Play  |  Spotify
Listen, like, subscribe, and share!