Cook's Top 5: Arizona Cardinals Quarterbacks
Steve Cook kicks off his Top 5 NFL Quarterbacks for each NFL team with a look at the Arizona Cardinals!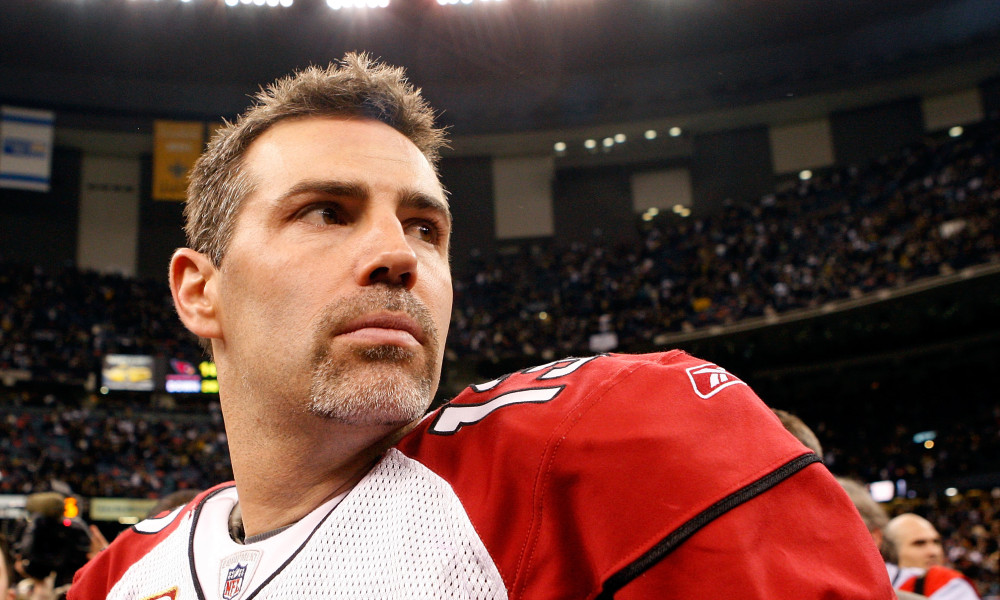 Steve Cook kicks off his Top 5 NFL Quarterbacks for each NFL team with a look at the Arizona Cardinals!
Is there anything more fun than debating who's the Greatest Of All Time?
Doesn't matter what the subject is. There's nothing that gets people more worked up than a discussion of who did something better than anybody else ever did it. Everybody has an opinion.
These days, public opinion is focusing on the idea that Tom Brady is the Greatest NFL Quarterback of All Time. Which is all well and good, but that singular question gets a little tired. I'd like to make it more fun by breaking things down franchise by franchise.
That's right. For the next thirty-two weeks, we're going to decide the Greatest Quarterback Of All Time for each NFL franchise. Some of these will be easy. Some of these will be hard. We're also going to see a pretty big range in the quality of choices for each franchise.
The Arizona Cardinals come first in the alphabet.
Let's be honest. Few would argue that they're known for stellar quarterback play. With all due respect, the Cardinals don't exactly have the storied tradition one would expect from a franchise founded in 1920. They haven't won an NFL Championship since 1947. That's nearly two decades before the first Super Bowl was held!
For the first twenty years or so of my lifetime, these Cardinals were an afterthought to me. For most of their first couple of decades in Arizona, it seemed like there were more Dallas Cowboys fans in the team's geographic area. That's begun to change…thanks in part to improved quarterback play. And Larry Fitzgerald, who helped some of those guys out a bit. While the Cardinals' history might not be the greatest, there's reason to have hope for their future.
Let's take a look at the 5 Greatest Chicago/St. Louis/Phoenix/Arizona Cardinals Quarterbacks of All Time.
(shoutout to Pro Football Reference, who I will be stealing copious amounts of information from for this project.)
5. Charley Johnson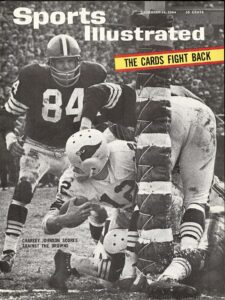 Only two quarterbacks that have started at last sixty games for the Cardinals have a winning quarterback record. One is Carson Palmer, the other is Johnson, who was the St. Louis Cardinals' starting quarterback for most of the 1960s. Johnson's peak came in 1963 &1964. He was selected to the Pro Bowl in 1963, and led the league in passing yards in 1964, with the Cardinals winning nine games both seasons. Johnson was phased out in favor of youngster Jim Hart, and went on to have brief stints with Houston & Denver before moving into the chemical engineering field.
4. Neil Lomax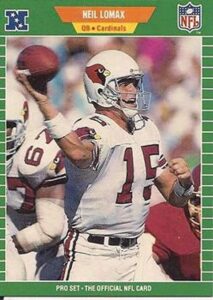 Lomax established himself in the college ranks in the late 1970s as part of Portland State coach Mouse Davis's run and shoot offense that multiple NFL teams would run in the 1980s. He was drafted in the second round of the 1981 NFL Draft and groomed to be longtime QB Jim Hart's replacement. Lomax would QB the Cardinals through most of the 1980s, including their first season in Phoenix.
It wasn't one of the Cardinals' most successful decades, but had some highlights on the field. Lomax had two standout seasons, one in 1984 & the other in 1987. Lomax's 4671 passing yards in 1984 would stand as a franchise record until 2015, and his 28 touchdowns tied Charly Johnson's total in 1963 & would stand as a record until 2008. Lomax's career was cut short by hip issues and he had to retire after missing the entire 1989 season.
3. Jim Hart
Hart was one of those "local boy does right" stories for the St. Louis Cardinals back in the late 1960s. He went undrafted in the 1966 NFL Draft after playing at Southern Illinois, then got invited to a tryout for the Cardinals. He had a good showing, got signed, then spent the next eighteen seasons with the franchise. Hart still holds the franchise records for most passing yards, passing touchdowns, interceptions & quarterback wins & losses by pretty wide margins.
Hart's peak came in the mid-1970s, when he made the Pro Bowl four years in a row. This was largely due to the coaching of Don Coryell, whose genius-level strategy on the offensive side of the ball got the most out of Hart. Coryell would move on to the San Diego Chargers after 1977 and take things to another level with Dan Fouts as his quarterback. Hart & the Cardinals would struggle after Coryell's departure, and the offense wouldn't really recover until the 2000s.
Hart still holds a ton of Cardinals passing records, but I can't put him ahead of the top two. They were more skilled, had better overall careers, and their teams were more successful.
2. Carson Palmer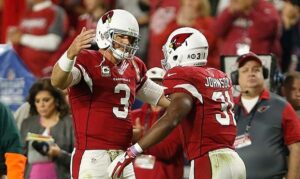 Palmer was the overall #1 pick in the 2003 NFL Draft, going to the Cincinnati Bengals. Like most people that spent eight years employed by the organization, he grew frustrated. Things came to a head & Palmer was sent to Oakland, at the time possibly the only NFL organization more disorganized than Cincinnati. After two years of that, Carson finally wound up in a situation he felt good about: Arizona with Bruce Arians.
When Palmer was healthy, he was exactly what people hoped he would be when he was drafted. 2015 saw him set franchise records for most passing yards & passing touchdowns in a single season. 2015 was the year where it looked like the Cardinals could finally get over the hump and win a championship, with Carson's performance a key part of it. That didn't happen…if it had, Palmer would be on top of this list.
Honorable Mention: Jake Plummer
Plummer had played for Arizona State University, who at the time shared Sun Devil Stadium with the Cardinals. It made all the sense in the world for the Cardinals to draft him in the 1997 NFL Draft as a local hero if nothing else. Plummer started off on the bench, but would wind up starting nine games in his rookie season. Plummer had an up & down tenure during his time with the Cardinals. The team didn't find much success, but did have some exciting moments. Plummer saw through twenty game winning drives while QBing the Cardinals, which ranks as second in franchise history.
Honorable Mention: Paddy Driscoll
The 1920s version of the National Football League is worlds different from the game we know today, especially when it comes to the quarterback position. Most teams back then had multiple people playing the position, and those players would play multiple positions as well. Driscoll was all over the field, regularly playing hafback & quarterback & utilizing the drop kick in the Cardinals' kicking game. He also coached the team for a couple of seasons. Driscoll was the first All-Pro quarterback in NFL history, and led the Cardinals to the NFL Championship in 1925.
Honorable Mention: Kyler Murray
Murray's first two seasons were among the best by a QB in team history. There's a real good chance he'll top this list in 10-15 years. I'm not putting him in the top 5 right now, and Cardinals fans should thank me for it. I don't want to jinx this for him or them. Just keep what you're doing, young man.
1. Kurt Warner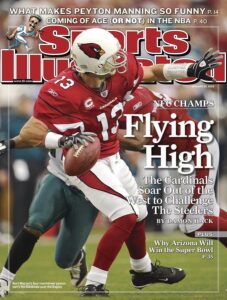 Warner was considered to be past his prime when he arrived in Arizona in 2005. He had flamed out of St. Louis after two MVP seasons, then spent a season in New York grooming Eli Manning for future success. A similar role was what Arizona had in mind for Warner, hoping he could bridge the gap to a younger quarterback, who ended up being USC Heisman Trophy winner Matt Leinart. Leinart got chance after chance to take the job from Warner, but could never quite cement himself in the position.
Warner kept coming back. There was another Super Bowl run left in him, which we saw in 2008. Unfortunately, Warner & the Cardinals came up short, but it still ranks as the franchise's greatest moment since their days in Chicago. It was a second act that put Warner in the Pro Football Hall of Fame, and established him as the greatest quarterback in at least one franchise's history.
Thanks for reading! Next time we'll be looking at the Atlanta Falcons. Hit me up on Twitter with any thoughts, concerns, suggestions or real estate deals.
Cook's 2022 NFL Gambling Picks: Week 12
NFL Week 12 kicks off with a trio of Thanksgiving Day games! Steve Cook has all of your picks for the week, click and see who will win!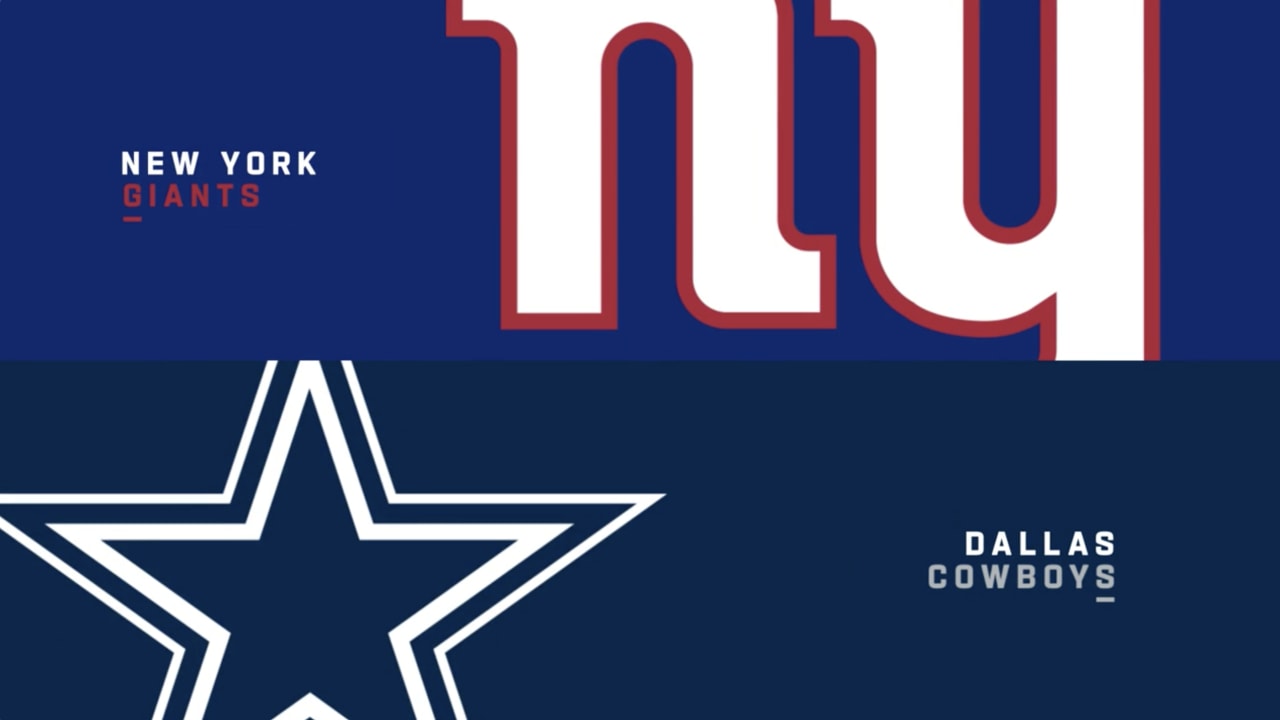 NFL Week 12 kicks off with a trio of Thanksgiving Day games! Steve Cook has all of your picks for the week, click and see who will win!
Hi, hello & welcome to Week 12 of the National Football League! I'm Steve Cook, and I'd like to wish a Happy Thanksgiving to all of you that have chosen to spend part of your day checking out some NFL picks on the Chairshot. It's one of the most glorious days on the NFL calendar, with three games to watch while we eat turkey and endure our families.
We went over .500 again last week, but only by one game. The push to an overall .500 record continues, but let's hope that next week we're thankful for some outstanding picks. Odds are via Vegas Insider Consensus as of Wednesday morning.
Thursday, November 24
Buffalo (-9.5) at Detroit
If the Bills win their next two games, they'll have as many wins at Ford Field as the Lions do this season

— YardsPerPass (@YardsPerPass) November 17, 2022
The Bills got a chance to get accustomed to Ford Field this week, as they ended up playing their Week 11 game with Cleveland there due to their homefield being covered with several feet of snow. It's been a good chance to see what the Bills' offense could do in an indoor environment. (Remember when we thought Josh Allen might be seriously injured? That was funny.) I expect this to be a high-scoring game and a good way to start off Thanksgiving, which is more than we can say for most Lions games that have been featured in this timeslot since 1934.
I think the Bills will win, but I also think that spread is at a high number and the Lions can put up some points on a Bills' defense that hasn't quite lived up to preseason billing.
NY Giants at Dallas (-9.5)
I don't see no Giants players crying and begging for Odell like cowboys players. I find it interesting.

— Mace (@realmaceblack) November 22, 2022
Two teams with opposite experiences during Week 11. The Cowboys had their best showing of the season, laying waste to the Vikings in Minneapolis. Meanwhile, the Giants got humbled in East Rutherford by the Lions. You can see why the spread is a bit higher than one would expect here, and even if the roles were reversed one would expect the Cowboys to be a heavy favorite anyway. Vegas has been high on Dallas all season, while waiting for the bottom to drop out on the Giants. Maybe we've finally reached that point? If nothing else, injuries definitely seem to be catchup up with the G-Men.
Again, I look at the number and think it's a bit too larger. Sure, the Cowboys won by 37 points last week against a team that's probably better than the Giants, but I don't see them stringing together two games in a row like that. I'll roll with the Giants and the points.
New England at Minnesota (-2.5)
The Patriots drafted current Vikings head coach Kevin O'Connell in the third round in 2008. Bill Belichick said he was a "smart kid" who's now "done a heck of a job" as a coach. Said he's followed O'Connell's coaching career.,

— Zack Cox (@ZackCoxNESN) November 21, 2022
Folks who have been waiting all year for the Vikings to put together a stinker & reveal themselves as frauds were quite happy with Sunday's result. The Vikings had no answers for the Cowboys on offense or defense. One would hope for a better effort on Thursday night against the Patriots, but we know all about the Kirk Cousins prime time narrative. Whether it's his fault or not, and the statistics show that it usually hasn't been Cousins' fault, his teams haven't gotten it done when the lights are on bright.
He'll also be facing a defense that's been absolutely on point lately. The Vikings' defense has been a bit of a disaster lately, so I'm liking the Patriots to at least keep things close if not score the upset. That's right, we're rolling with three doggs on Thanksgiving! Gobble gobble!
Sunday, November 27
Houston at Miami (-13)
The Texans are 32nd in total offense and 31st in total defense.

The Dolphins are up to 13-point favorites Sunday.

— Joe Schad (@schadjoe) November 22, 2022
On one hand, that's a lot of points. On the other hand, Tua & the Dolphins' offense can put up some points and are coming off of a bye. The Texans look to be in good shape to get the #1 overall draft pick and a chance at a franchise quarterback, which is something they could definitely use. I see the Dolphins taking care of business here.
Baltimore (-4) at Jacksonville
The Ravens are favored by 4 points at the Jaguars, per @CaesarsSports.

Lamar Jackson is 15-5 straight-up in his career when he's been a road favorite.

This season, Ravens have covered in three of four games when being a favorite on the road.

— Jamison Hensley (@jamisonhensley) November 22, 2022
It was a bit of a slog, but the Ravens were eventually able to dismiss the lowly Panthers. Lamar Jackson wasn't looking quite like himself due to an illness, but the defense stepped up and kept Baker Mayfield from doing much of anything. The Jaguar offense isn't a large step up from Carolina's, and I see the Ravens holding them in check to get the victory in Jacksonville.
Tampa Bay (-3.5) at Cleveland
Tom Brady is undefeated since getting divorced 😭

— FIELDS (@EDCburner) November 21, 2022
Oh look, the Bucs are starting to hit their stride in the second half of the season. We've never seen a Tom Brady-led team do that before, right? Seems downright impossible to believe. They head up to Cleveland this week to face a Browns team that's trying not to fall off the map before Deshaun Watson comes in and becomes the franchise quarterback that Cleveland hasn't had since Bernie Kosar. They've managed to keep things close in their recent defeats, and could really use a win here to start a late-season push.
I see the Buccaneers winning by a touchdown or so, probably in the last minutes of the game just to stick the knife into Cleveland fans a little bit more.
Chicago at NY Jets (-5.5)
Judging by the constant back & forth I've seen between Jets & Bears fans over Zach Wilson & Justin Fields… Next week is going to be an absolute shit show on here.

— Aaron Leming (@AaronLemingNFL) November 18, 2022
After Justin Fields & Zach Wilson got all of the hype early this season, there's actually a chance that the quarterbacks in this game could be Trevor Siemian & Mike White. Fields injured his shoulder last week while carrying the offense on his back against the Falcons, while Wilson was wildly ineffective against the Patriots and refused to take any of the blame for his team's failures on offense. Wilson hasn't lived up to the preseason hype since debuting in Week 4, and it seems like the Jets are strong enough at other positions to make the playoffs with any level of production at quarterback. The report as of press time is that Wilson will be benched this game.
This is one of those games that I don't have a really good read on. Fields being healthy or not has a dramatic impact on the Bears offense against a really good Jets defense. The Bears defense isn't any good, but who's going to score on them in this game? It's a pickle, but I'll take the Jets to rebound from last week in a low-scoring affair.
Cincinnati (-1.5) at Tennessee
"This is not a revenge game."

– Mike Vrabel on #Titans and Bengals this Sunday.

— Sam Phalen (@Sam_Phalen) November 22, 2022
I'm pretty sure we've discussed this before. There's no such thing as a "revenge game" for losing in last year's playoffs during the regular season. The Titans who were part of the 2021 team that had the #1 seed in the AFC and had the best chance of any Titans team during the 21st century to go to the Super Bowl aren't going to feel any better about their loss to tbe Bengals in the Divisional Round by defeating them in Week 12 of the 2022 regular season. These games are not equal in importance. Maybe, if the game was in Week 18 and could keep the Bengals from making the playoffs, that could be a "revenge game". Not in Week 12.
The Bengals' defense uncharacteristically struggled against the Steelers on Sunday, but Joe Burrow, Samaje Perine & company were effective enough on offense to get the team to 2-0 when wearing white helmets. They'll be back in the orange helmets this week for their trip to Nashville, which I'd expect to be a fun place during Thanksgiving Weekend. I also expect this to be a tight game, and I still think people are sleeping on the Titans a bit. They looked good in Lambeau Field on Thursday night, and will be rested up & ready to go here.
Denver (-2.5) at Carolina
Panthers Broncos on Sunday might actually be a 0-0 tie.

— Luke Gray (@LukeGray1997) November 22, 2022
Sam Darnold is back! Will it matter for the Panthers? Probably not in the long run. It's tough to tell much difference between the Panthers quarterbacked by Darnold, Baker Mayfield, P.J. Walker, Todd Bergman or Jeremy Lambert. You get the same result either way. Fortunately, D'Onta Foreman has kept the Panther running game going and the defense has been pretty effective. That's enough for me to pick the Panthers against a Broncos team that reaches new lows with each week.
Atlanta at Washington (-4)
I don't think the Falcons can beat the #Commanders this week but I do think the Commanders can beat the Commanders this week#HTTC

— Mark Phillips (@GoingCommander) November 22, 2022
Both the Falcons & Commanders have found most of their success on offense running the ball, so expect a ton of that in this game. I think it'll come down to which team does better at defending the run, and so far this season it's been the Commanders. The Falcons have been weak overall on defense, which leads me to believe that Taylor Henicke & the Commanders will defend serve at home.
Las Vegas at Seattle (-3.5)
Last time the Raiders beat the Seahawks was 2010.

Jason Campbell threw 2 touchdowns and 310 yards for a 33-3 Raiders win. pic.twitter.com/Z9hPk96UJZ

— Łunaticø (@LakeShow4Life9) November 22, 2022
The Raiders got a cute little overtime win against the Broncos last week, but should return to Earth this week. The Seahawks are a big step up in offense from what they saw last week, and their passing defense should get the job done against Derek Carr. I see the Seahawks continuing their push to the playoffs with a big win here.
LA Chargers (-4) at Arizona
Budda Baker be giving all them heartfelt speeches on Hard Knocks and his teammates be looking at him like "man hurry up, we trying to go home"

— The Anonymous Nobody (@el_budget) November 19, 2022
Both teams came up short last week in prime time against division rivals. The Chargers' effort against the Chiefs was far superior to the Cardinals against the 49ers, but the end result was the same. Except I don't think any of the Chargers' coaches got fired for groping women. LA needs a win here to stay in playoff contention, and I like their chances of doing it with Justin Herbert doing his thing with some comptent wide receivers. Take the Chargers as the road favorites, it's not like the Cardinals win very often in Glendale anyway.
New Orleans at San Francisco (-9.5)
Jameis Winston opened up on losing the starting QB job in New Orleans. pic.twitter.com/HgZdes1pFB

— ESPN (@espn) November 21, 2022
The 49ers have been on an absolute roll since integrating Christian McCaffrey into the offense. They now have the look of a team that should contend to represent the NFC in the Super Bowl. The Saints do not have that sort of a look about them, even if they took care of last year's Super Bowl Champions last week. Ride with the 49ers here.
LA Rams at Kansas City (-14.5)
Imagine preseason telling someone the Chiefs would be 14.5 point favorites vs the Rams this week

— Sam Monson (@PFF_Sam) November 22, 2022
Here's the thing: The Rams have been on quite the losing streak, but they're keeping things close in these games. The issue is that they haven't been playing teams anywhere near the Chiefs' level. The last time they did, the 49ers blew them out by 17 points. And that was before they lost Cooper Kupp and cut the running back that they insisted was the best back they had and used to try & drive Cam Akers out of town. Lots of problems in LA when you don't have Andrew Whitworth's leadership on offense or Von Miller holding things down on defense, and when you have Matthew Stafford spending ton of time in concussion protocol.
I trust the Chiefs to score a ton of points. The Rams, not so much.
Green Bay at Philadelphia (-7)
The Eagles will be respectfully wearing all black this Sunday, a week after the death of the 2022 Packers Season. https://t.co/7OCmy1iCCx

— Cody Roadcap (@CheeseheadCody) November 22, 2022
To say things aren't going well for the Packers in 2022 would be an understatement. They followed up a big comeback win over the Cowboys with a listless effort against the Titans on Thursday night. The bright side of that is they've had plenty of time to think on things and get healthy before going to Philadelphia & playing the top team in the NFC. A win here could change the narrative for Aaron Rodgers & company.
I don't see the Packers winning, but I can see them keeping things close against an Eagles team that hasn't been looking unbeatable lately. Packers & points seems the way to go here.
Monday, November 28
Pittsburgh at Indianapolis (-2.5)
Steelers/Colts next Monday Night might get flexed to Comedy Central.

— Colin Dunlap (@colin_dunlap) November 21, 2022
Even though the Steelers came up short against the Bengals, they still look much improved from their efforts early on in the season. As I've said previously, I expect Pittsburgh to be a much stronger team in the years ahead, and they'll be back in playoff contention sooner rather than later. Not a fan of it myself, but that's what's going to happen. The Colts have also looked better lately, as the coaching change seems to have brought life into a team that really isn't that bad. I have higher hopes for this game than the Tweeter does.
This should be a tight game, but I think the Steelers' defense will have a better showing this week against Matt Ryan than they did against Joe Burrow. Tell you what though, Jeff Saturday fans would certainly have reasons to beat their chest if their boy can get a win over Mike Tomlin.
Week 11 Results: 7-6-1
Overall Results: 78-82-5
Down The Wire: NFL No Cap Recap Week 11
Tom and Dave are back, with no cap, to break down all the action from week 11 in the NFL.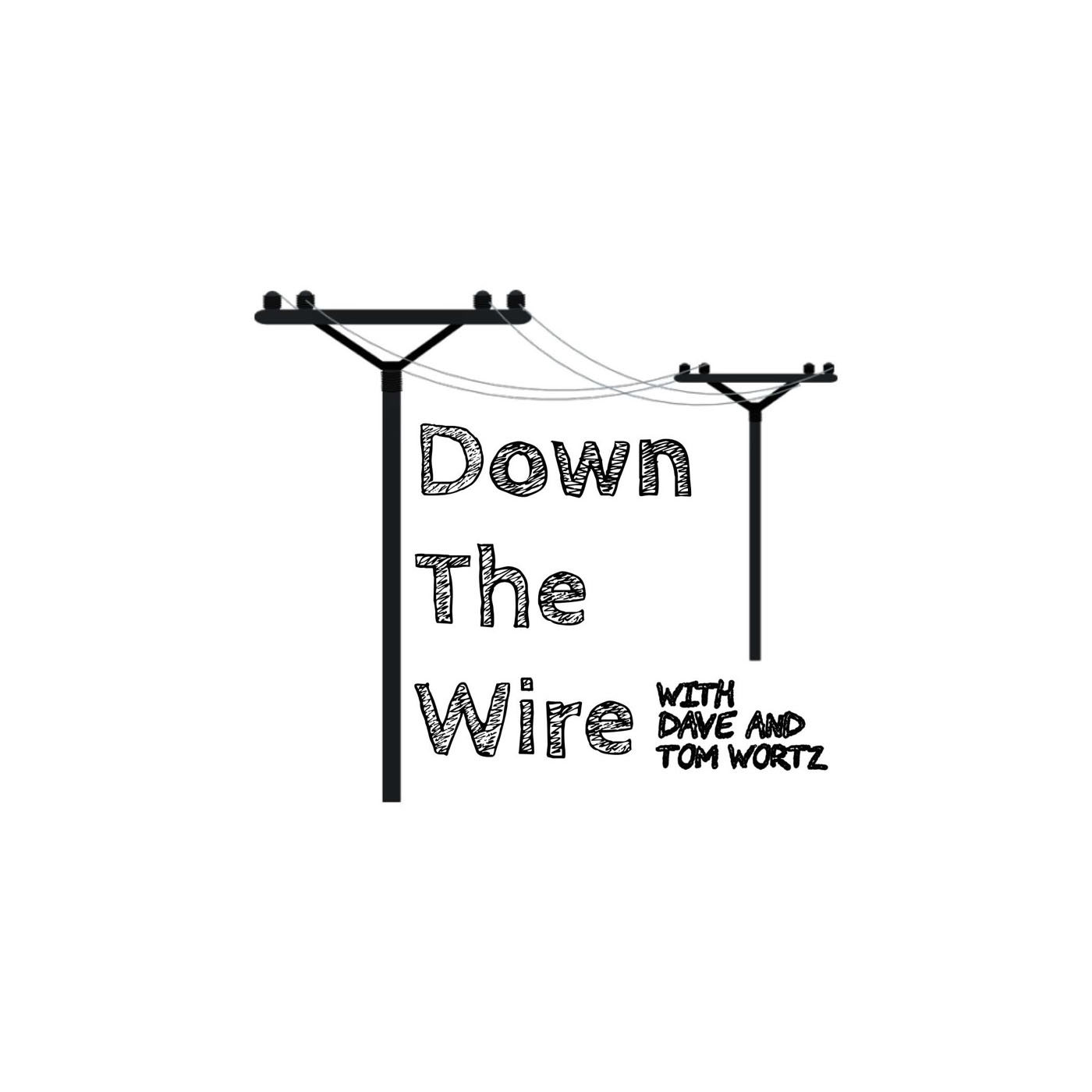 Tom and Dave are back, with no cap, to break down all the action from week 11 in the NFL.
Powered by RedCircle
About the Chairshot Radio Network
Created in 2017, the Chairshot Radio Network presents you with the best in wrestling and wrestling crossover podcasts, including POD is WAR, Women's Wrestling Talk, The #Miranda Show, Badlands' Wrestling Mount Rushmores, The Outsider's Edge, DWI Podcast, Bandwagon Nerds, the Greg DeMarco Show, 3 Man Weave, Five Rounds, Turnbuckle Talk, The Reaction and more! You can find these great shows each week at theChairshot.com and through our distribution partners, including podcasting's most popular platforms.
---
The Chairshot Radio Network


Your home for the hardest hitting podcasts and radio shows!
Listen on your favorite platform!
iTunes  |  iHeart Radio  |  Google Play  |  Spotify
Listen, like, subscribe, and share, and share!