News From Cook's Corner 2.22.21: Miz Happens
Cook delivers a smorgasbord of topics this week! Miz, Muta, Impact and more!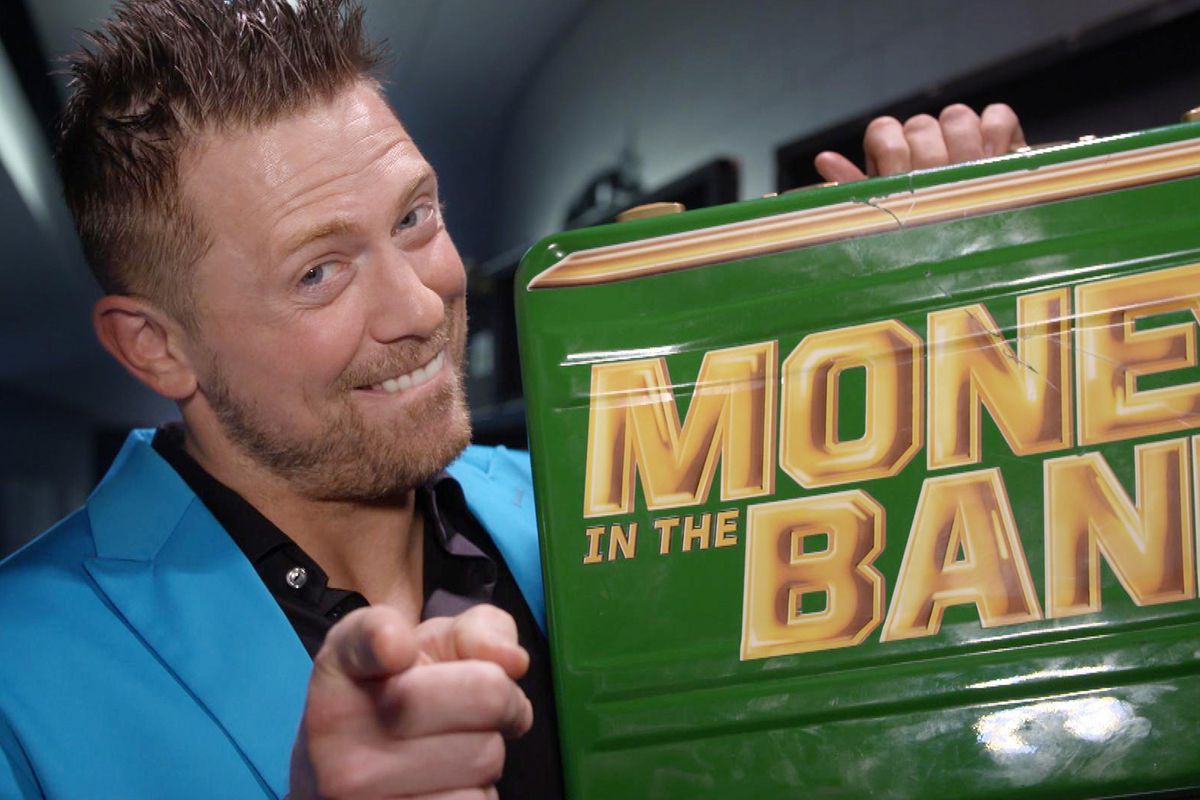 Hi, hello & welcome to News From Cook's Corner! Last week was kind of weird for me. I had more time to write than usual, yet I got less done than usual. Life is strange like that sometimes. I'm hoping that since I have less time this week, I can get more done. Seems to make sense.
Speaking of getting things done, let's hit the news! WWE had a show last night.
What happened in the Chamber?
I actually watched this one after getting home from work! You guys know that's  a rarity at this point.
Daniel Bryan won the SmackDown Men's Elimination Chamber
This match showcased one of the main ways my fandom has changed over the years. Back in the day, I would have been outraged that Daniel Bryan & Cesaro had to start the match, as it lessened the chances of one of them winning. Now, I'm like "Cool, they get to carry most of the match, so it'll be good". Also, the first people in these matches tend to do very well. Bryan outlasted everybody, but tweaked his left knee while delivering a flying right knee off the turnbuckle on the padding. It was a main story of the match, but didn't help him much afterward.
Roman Reigns made short work of Daniel Bryan
Rough break for Reigns' challenger to not even get some time between matches, but that's how Roman does things. Edge speared him afterwards, pointed at the WrestleMania sign and set off some pyro. Guess that makes it official!
Bad Bunny slapping Miz around was entertaining enough.
Riddle beat Bobby Lashley & John Morrison for the US Championship
I seem to remember somebody calling Riddle winning here since he'd done little else but get beat up by Lashley for weeks at a time. I wonder who that was? Morrison won a 4-way on the Kickoff Show to get in this match, but he has no excuse because he had an hour more prep time than Daniel Bryan got for his second match.
Nia Jax & Shayna Baszler defended the Women's Tag Team Championship against Sasha Banks & Bianca Belair
We didn't get Asuka defending the Raw Women's Championship against anybody, but we did get this match, featuring Reginald wandering down to the ring with some champagne and distracting Sasha. One wouldn't think that Banks would be so easily distracted, but here we are. Not a bad match, not great, kinda there.
MVP gave Miz some advice!
Drew McIntyre retained the WWE Championship in the Elimination Chamber
The announcers made a big deal of Randy Orton having history with everybody in this match, which makes me wonder if there's somebody that's been on the roster over the past several years that doesn't have history with Randy Orton. Pretty solid match, quickly forgotten after…
The Miz cashed in his briefcase & won the WWE Championship
Somewhere, #AngryMizGirl pouts again. #WWEChamber @mikethemiz pic.twitter.com/0BOPl8pcpR

— WWE Universe (@WWEUniverse) February 22, 2021
With some help from Bobby Lashley! Lashley beat the crap out of McIntyre, who had just been through an Elimination Chamber. Not much of a chance there. I know some of you might be looking to blame me for all this, but I don't tell WWE which of my ideas to use. There are plenty of great ideas I have that don't involve Miz as WWE Champion that they don't use. Should I mention my idea of having Bad Bunny beat Miz for the title here or not? Nah, I think it's more likely Lashley gets involved.
Here's the thing: If Miz as WWE Champion heading into WrestleMania is an every ten year thing, he'll only be fifty years old the next time around. So we definitely can't rule it out!
Show was just kinda there, to be honest. Not worth going out of your way to see unless you're an Elimination Chamber or WWE Championship title change completionist.
Old Guys Are Big In Japan Too
We here on the Interweb have been giving WWE a lot of guff lately for pushing older wrestlers on top, middle & bottom of their cards. 54 year old Bill Goldberg & 47 year old Edge as top championship contenders…little did we know that'd pale in comparison to what other wrestling companies could offer!
Name value is a very important thing in pro wrestling, not just here in the United States, but all over the world. Pro Wrestling NOAH is looking to expand globally. It's been a rocky road for the promotion since the death of its founder Mitsuharu Misawa. It's been sold to various companies, and is now under the umbrella of a company called CyberAgent, along with DDT Pro-Wrestling & Tokyo Joshi Pro Wrestling. There's big plans for the group to go global, run domes and become the biggest thing in Japan.
In order to do that, they need stars. And there isn't a much bigger star in Japan, globally, than Keiji Muto. People still fondly remember the Great Muta from his WCW days, not to mention his time with pretty much every group in Japan. The man has an incredible staying power with his fan base.
NOAH is looking to use that to their advantage. Muto defeated Go Shiozaki for the GHC Championship last week, completing his goal of holding the major championship of each of Japan's three biggest promotions. Apparently the match went near 30 minutes too, and Muto held up his end of things. Didn't do much, but what he did worked.
Keiji Mutoh signing a two year contract with Pro Wrestling Noah today. pic.twitter.com/1pKAeA8bzw

— Pro-Wrestling Noah Eng (Hisame, 冰雨) (@Hi5ame) February 15, 2021
See? No reason to dump on WWE for pushing the old guys. Its been proven as a good way to get attention, which NOAH needs. The show drew a pretty good house too, given the Covid limitations. There's an audience out there for Old Man Muta.
Doesn't seem like my cup of tea, but at this point I can't knock them for trying. One could point out I've gone softer on the idea of pushing old folks as I've gotten older, but that's more self-reflection than I care to do right now.
In case you were wondering, Lou Thesz holds the record for oldest heavyweight champion of a major wrestling promotion, as he was 62 when he held the UWA championship in Mexico. I expect this record to fall some time in the not so distant future. At least in 11 years or so, as Triple H is currently 51.
Kyle O'Reilly worked people into a shoot
Some interesting doings at the end of last week's NXT got a lot of people on the Internet worried. Adam Cole is being Adam Cole again, a bit of a dickhead, and he's reestablishing this personality trait by beating up his buddy, Kyle O'Reilly. Cole delivered a brainbuster to O'Reilly on the ring steps, which back in my day would have resulted in somebody riding out on a stretcher.
Come to think of it, that's what happened here too. O'Reilly rode off on a stretcher afterwards. It probably wouldn't have drawn much more attention than usual goings on at the end of an NXT show…except that some fans there really freaked out.
Apparently Kyle selling with a seizure a la D-Von Dudley back in the day made them worried. Which made online fans worried. I saw more people complaining about posted pictures of O'Reilly being carried out than I saw actual pictures. Which is funny…because the whole thing was storyline. NXT wrestlers playing into it were either in on it or being worked too.
Heck, Kyle probably would have appreciated more pictures & video of his selling being posted. The guy did a good job! I'm sure he appreciated the positive thoughts though, as it's nice to know that the fans care.
I was impressed that the angle made that kind of impression on people. We'll see if it leads to anything down the road.
Update on Sammy vs. Impact
We wrote a bit on the rumored issues surrounding Sammy Guevara's aborted trip to Impact Wrestling last week. Since then, representatives of both sides have spoken to Internet journalists to give their take. Gotta love it when that happens! I might be a little more interested than you here since I'm a Sammy fan and dig a lot of what Impact does these days.
Dave Meltzer got the Impact side of things. Whoever the source was didn't think much of the idea, pointing out that Sammy shouldn't have liked the idea, which came from Chris Jericho & Don Callis. Sammy apparently suggested alternate ideas, including his winning the X Division Championship. Allegedly, this didn't include Sammy dropping the title, as he'd return to AEW with the title and Impact would have a tournament to crown a new champion. Whatever the plan was apparently involved Sammy winning three matches.
Bryan Alvarez got the response to the Dave report from a source friendly to Sammy, who claims that Sammy never suggested winning the X title and not dropping it. Apparently, a large source of Sammy's issue with the creative concerned the fact he was doing a bunch of tag team matches after leaving the Inner Circle to go out on his own. Going somewhere else to just do more tag team matches didn't seem to make much sense.
The truth probably lies somewhere in the middle, and apparently things between AEW & Impact are fine for now. We shall see. It's not like Impact has a whole lot of leverage, and their main hope here is that they can be the middlemen between AEW & New Japan. Gonna be interesting to keep an eye on for sure.
Buddy & Alliyah Dropped
Remember when everybody was complaining about the angle featuring Rey Mysterio's daughter Alliyah having feelings for Murphy? Everybody got their wish, as the story has been dropped with no hint of an explanation. I mean, relationships end all the time and they don't always need to be played out in public. Maybe Alliyah needed to go back to school. Nevertheless, this doesn't strike me as a good sign for the career of one Buddrick W. Murphy.
Murphy was off of TV until he was part of the nameless mob walking out on a Seth Rollins speech. Poor guy, there was a time where Murphy would have been the subject of such a speech! Now he's back to being the Best Kept Secret in WWE, which isn't the worst role but doesn't seem like it would pay much.
We can only hope that the next time WWE gets around to giving Murphy something to do on TV, it'll be something that the Internet approves of. Its the only chance he has, obviously.
Big Week for Bo Dallas News
Y'all, I haven't even thought about Bo Dallas since whenever he last appeared on television. Which, according to the Internet Wrestling Database, is September 2019. So it's been awhile. Anyway, Bo's name came up this week during an interview Sami Zayn did with Sportskeeda. Zayn mentioned how Dallas is one of the most talented people WWE has that isn't even being used at all.
Some people might have felt tempted to feel sorry for Bo not even getting invited to catering during the pandemic…until they found out via the Wrestling Observer that he's living on a farm with Liv Morgan. Hmm, let's see. Go to TV and get beat up all the time, or sit at home, study some real estate and wait for Liv to get home?
Sounds like Bo's made the best of the pandemic to me.
Bow Wow training with Rikishi
As we all know, the combination of music with pro wrestling has proven to be a success here in 2021. Many of you just saw WWE's 24/7 Champion doing a musical performance on Saturday Night Live. While it feels like we've been talking about the decline of SNL since at least the 2000s, it's still a pretty big deal.
Bow Wow is looking to follow in Bad Bunny's footsteps. Well, he wouldn't say that, but that's pretty much what's happening here. Mr. Wow is currently training with Rikishi's school and making some noise about working for WWE. Which, honestly, would be a good career move for him. He "retired" from rapping some years back and was most recently seen on The Masked Singer. Pretty big show, I'm told.
Personally, I have zero desire to see more singers get involved with pro wrestling. But that's me. There's obviously an audience for it, and WWE will milk as much out of it as they can. So don't be shocked if you see Bunny vs. Wow headlining WrestleMania in the future.
I kinda wanna see it happen because I'll be able to get some jokes out of Bunny vs. Wow for whatever Greg's calling his site at that point. Hopefully it's still The Chairshot, I love the brand name!
That's all we have time for this week! Thanks for reading, and keep your stick on the ice.
News From Cook's Corner 12.6.21: The Kids Are All Right
Cook's news has a grab bag of interesting topics! New faces in weird places, an NXT major event and more!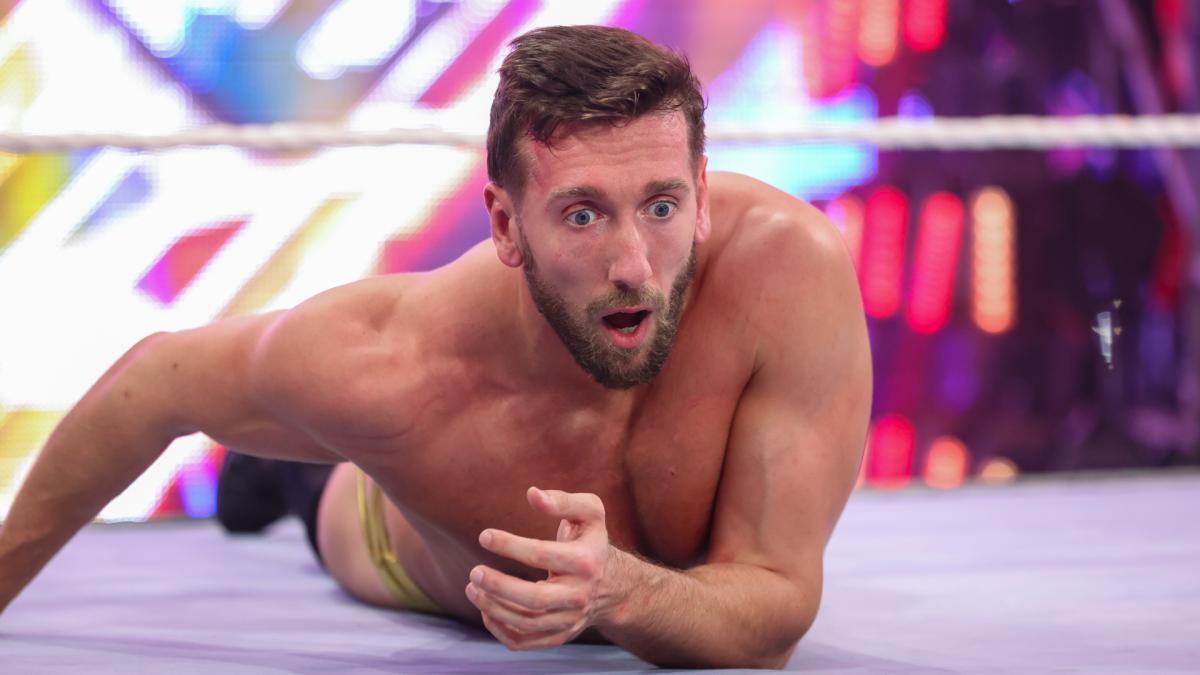 Hi, hello & welcome to News From Cook's Corner! I'm Steve Cook, and I can't believe we're approaching the end of 2021. It just seems like yesterday we were talking about how 2020 was the worst year ever and were excited to see it coming to an end. I haven't seen that sentiment as much about 2021, but I think that's because time moves so quickly that we don't have the opportunity to take these things into account.
Has 2021 been good or bad? I have no idea! It's been a year, as far as I can tell.
As for this past week in the world of wrestling…it was a week! Just glancing over the week's news gives me the feeling that nothing happens when people aren't getting released. Uncle Dave spent most of his time talking about who should make his hall of fame. Heck, the main thing to rock Wrestling Twitter last week was a casting decision for the NXT WarGames pre-show panel. I had no idea people still watched those things, especially on an NFL Sunday where there were a number of exciting finishes. I did catch the last bit of it though, and from what I saw I don't think we have to worry about the future of wrestling journalism being corrupted.
I'm trying to work up some kind of take on the whole thing, because I know people love it when I go off on other Internet wrestling journalists/personalities for perceived grievances or for being hypocritical sycophants. Unfortunately, I don't really know any of these people, and as far as I know they haven't said any shit about me or my friends. So I've got nothing, other than my opinion that Denise Salcedo is more visually appealing than David Bixenspan. I know! It's a hot take, but I went there!
Let's look at what happened at NXT WarGames, a show I was interested in more than Broncos vs. Chiefs. Looks like I was right on that one.
Raquel Gonzalez, Io Shirai, Cora Jade & Kay Lee Ray beat Toxic Attraction & Dakota Kai in the Women's War Games Match
First of all, credit to all the women involved, because they put it all out there and did the best they could. The only issue was a little bit of booking getting in the way. There's a reason why War Games is almost always worked with the heels having the advantage. Unless Toxic Attraction & Dakota Kai aren't heels, which I thought they were, but the match layout had the effect of having them get sympathy for most of it. Also some awkward moments where the heels got the advantage even whilst outnumbered. However, there was more than enough to make up for the weird psychology. Lots of weapons, Cora Jade losing her mind and doing a swanton off the top of a cage through a table, good times.
And I'll probably get some crap for it, but I still don't like the whole "pinfalls in WarGames" thing. I know it's been a thing here in NXT, but give me "Submit or Surrender" any day of the week. In any event, it was nice to see the young girls do a good job here and shove it in the face of those that didn't think they could pull off a WarGames match. Give the kids a chance, I say.
Imperium defended the NXT Tag Team Championship against Kyle O'Reilly & Von Wagner
Fabian Aichner likes to jump around, doesn't he? I thought this was a pretty solid match, which did one thing much better than most of the NXT Tag Team Championship matches I've seen over the years. Imperium eventually hit their finisher after everybody did a bunch of stuff. One finisher ended it. Didn't need to do five Imperial Bombs to get it done on one of these shows. I can dig that.
Then in a shocking surprise, KOR actually got the better of Von in the attempted post-match beatdown. We expected Wagner to drum the poor boy out, but that'll have to wait for another day. O'Reilly also threw up some Undisputed Era sign language, just the thing to get people talking.
Cameron Grimes beat Duke Hudson in a hair vs. hair match
NXT's crowds certainly have their rough moments, but I do appreciate their knowledge of mid-90s WWF Superstars leading to a "Duke the Dumpster" chant. The more I noticed the tell-tale signs of male pattern baldness on Hudson, I had a feeling where this was going. He got the ol' weedwhacker haircut too, which is much worse than the clean shave. Match was ok, just killing time until the haircut.
Roderick Strong retained the Cruiserweight Championship against Joe Gacy
Roderick did the best he could with this one. Frankly, I would have been ok with Gacy becoming an All Inclusive champion, but that would have been a division-killing move more than anything else. 205 Live does seem to still be a thing for some reason, so that doesn't seem imminent. I'm sure Gacy will find something to do, as we liberal scum always have some hopeless cause to fight for.
Kyle challenged Von to a cage match on Tuesday, because cage matches are the thing in WWE these days. Big E vs. Kevin Owens on Monday, this on Tuesday, all kinds of house show ones apparently. Not sure what the deal is there.
Team 2.0 defeated Team Black & Gold in the Men's War Games Match
The young boys pretty much had to win this one in order to be taken seriously, and that's exactly what they did. Proper WarGames psychology with the heels continually getting the advantage. You got Gargano & Ciampa doing their old tag team spots one last time. LA Knight showed more fire than usual. The youngsters were fine, but Bron Breakker easily stood out amongst the pack. We thought that Bron might get the win over Gargano, but Bron getting the win over Ciampa was the smarter move, to further set up the eventual title change. Lots of crazy spots, weapons randomly brought into the ring. I'd say it stood up well against previous iterations of the WarGames match.
I know that my general opinions on NXT fly in the face of most folks' on the Internet. They're upset that the super indy is no more. At some point, however, one must move on. Or at least try to give the new thing a chance. I will say that the wrestlers on this particular show put on a good effort, and I was especially impressed with the folks that people told me weren't ready for a WarGames match.
The one downside of NXT 2.0 that I can't deny? You'll get some dumb shit like this:
Ikemen Jiro likes to eat food, or something.
Thanks Vince. #NXTWarGames pic.twitter.com/hRyvnjib5F

— X (@KnowTheX) December 6, 2021
Fortunately I was in the bathroom when this happened live. So my best advice to you would be to drink a lot of water so you'll be in the restroom during commercials.
Who Was Where?
With all these companies releasing people lately, it's only natural to expect names to show up different places than you might expect. When possible, I'll try to update you on these matters so you know who to expect in what places.
AEW: Matt Taven & Jonathan Gresham were backstage at the AEW tapings in Duluth, GA this week. Both men are under ROH contract until the end of the year and currently have other things going on, but it wouldn't be shocking if Tony Khan was interested in bringing either in based off of their working ability. Gresham is from the Atlanta area, while Taven was in town for the NWA's Hard Times 2 event, which featured some other interesting names in a different place than usual.
NWA: The aforementioned Hard Times 2 saw a couple of interesting debuts for the company. Dirty Dango, formerly known as Fandango, appeared after the tag team championship match, forming a team with none other than JTG. Seems like an awfully random teaming, but I'm sure they worked together at some point during their tenure with WWE. It seemed like they were both there forever.
Matt Cardona also made his debut with the company, he'll be targeting the NWA World Championship. I said the other night that Impact Wrestling should put their title on Cardona to try & make themselves more relevant, and the same definitely holds true for the NWA. Cardona easily has more buzz than anybody else working NWA shows right now. Heck, his positive buzz might cancel out some of the negative buzz surrounding other people on that roster.
AAA: A couple of familiar names returned to AAA at their TripleMania Regia event, neither coming as much of a surprise. Taya Valkyrie sent in a video declaring her intention to challenge Deonna Purrazzo, current holder of the Reina de Reinas Championship. Makes sense, as Deonna was the last woman to wrestle Taya before her ill-fated stint with WWE NXT. Taya has spent most of her career working for AAA and didn't leave on bad terms, so her return was always just a matter of time.
A name less familiar to most of you but one I remember from back in the day also returned, as Cibernetico made his first appearance with AAA since 2015. He was one of the company's top stars during the 1990s & 2000s, and has had several stints with the company. He usually seems to leave due to some sort of an issue with Konnan, and has returned to re-establish his issue with Konnan. Lots of people have issues with Konnan, what can I say? If you're old like me, you might remember Cibernetico's brief stint with the WWF as part of an AAA invasion deal that helped fill out the card for the 1997 Royal Rumble in San Antonio.
Jeff Hardy Sent Home
PWInsider reported that Jeff Hardy was sent home by WWE after Saturday's live event in Edinburg, TX. He was working a six-man tag team match with Drew McIntyre & Xavier Woods against The Bloodline. Apparently Hardy spent most of the match selling in a more sluggish way than usual, and after tagging out he went into the crowd, not returning for the post-match celebration.
Naturally, given Jeff's history people are going to be alarmed whenever reports like this come out. Hopefully things will end up all right.
AEW Had A Release
I almost forgot, we had another AEW release made public this week. Big Swole's contract expired at the end of November, and she asked not to renew it. Swole hadn't wrestled for AEW since a Dark taping on September 11, and hadn't been on TNT since October 14, 2020. Her highest-profile feud was with Dr. Britt Baker D.M.D, and Swole even defeated Dr. Baker in the infamous Tooth & Nail match.
Swole is married to Cedric Alexander, who's still under WWE contract. That used to be a pretty good way to get hired over there, but not so much these days.
Welp, that's all we have time for this week! Thanks for reading, and until next time, keep your stick on the ice.
(NOAH) NOAH WEEKLY NEWSLETTER VOL.151 ~ 1ST DECEMBER 2021
With the hype of Budokan and the NJPW crossover show…someone will be coming back to NOAH before the 8th of January!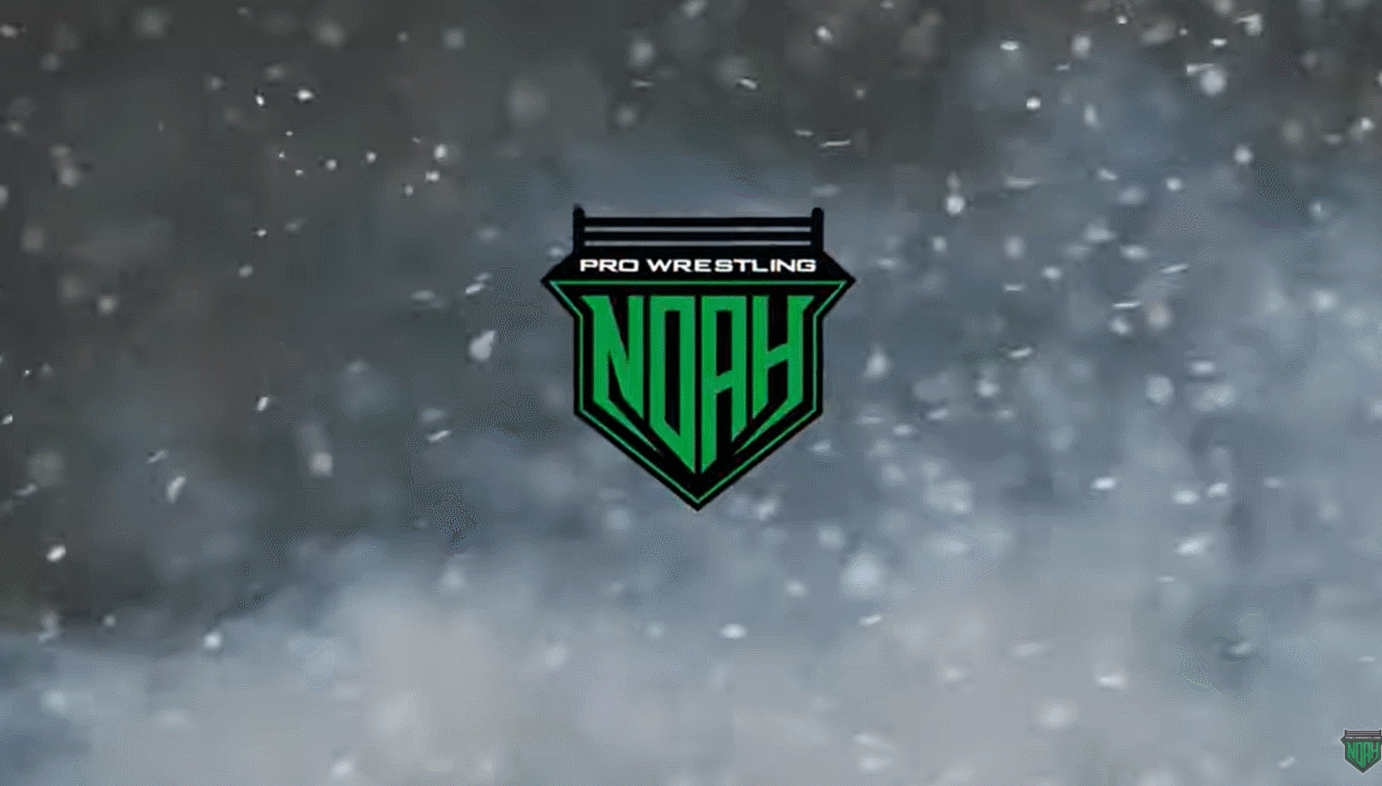 With the hype of Budokan and the NJPW crossover show…someone will be coming back to NOAH before the 8th of January!
NEWS
KENTA comes home
NOAH announced that the Nippon Budokan announcement that they would be making on the 28th November in Yoyogi would be "the biggest in history". Fans were all wondering what it would be, but I don't think anyone foresaw this. NOAH ran a video which started with a familiar looking figure walking to where the old site of Differ Ariake used to be. He reminisced about how he had left seven years ago, and when he had no luck in America, he returned but he couldn't go in…there was only one person who it could be. KENTA was coming home for the Nippon Budokan. Not as he was the last time when he came back for "FLIGHT", but as himself. He would remain a freelancer of course and continue appearing in New Japan, but as now New Japan and NOAH have mended their bridges, it was going to be easier. People wept in the arena, and they wept at home. KENTA even trended on Twitter.
No opponent has been announced for KENTA as of yet, and fans are hoping that as Kenoh has always wanted to face him in a singles match and that title needs to be challenged for, he and Kenoh will face off at The Budokan. Don't get too much of your hopes up though, Kaito Kiyomiya has hinted that he may challenge.
Nakajima retains, Go Shiozaki returns
Kenoh's dream of entering the Nippon Budokan on his birthday as double champion (GHC National and GHC Heavyweight, and therefore being the first in history to have held the two belts at the same time), ended in the same way his first attempt did; a time out draw. After the grueling sixty minute match where they both beat the living hell out of each other, an exhausted Katsuhiko Nakajima got on the microphone and said, "Kenoh…" only for the lights to go off, the arena light up green and music that no one had heard since March start playing. With blonde hair and looking what Naomichi Marufuji described as (or can perhaps best be translated as) trim, Go Shiozaki came to the ring.
Kenoh (who would later complain that Shiozaki stole all the glory) left immediately, meaning that Nakajima was having to confront alone the person he hadn't spoken about, changed the subject regarding or else completely ignored anything to do with. After screaming "I am NOAH! Has returned!" Shiozaki turned to Nakajima and said that the belt didn't suit him, and he was challenging him for it. Nakajima dragged himself to his feet and holding the belt up to Shiozaki accepted his challenge, finishing with "I AM NOAH!"
Title match will take place on the 1st January at The Nippon Budokan, with Go Shiozaki making his return at NOAH's next event on Sunday December 5th in Nagoya when their first pre match starts. Nakajima has vowed that he will destroy Shiozaki.
STINGER regain the GHC Junior Tag Belts, two challengers come forward
In a suitably chaotic tag title match, STINGER succeeded in taking back the championship from NOSAWA Rongai and Eita. Yoshinari Ogawa played them at their own game and got Eita counted out when he had him hung up on the ropes. Afterwards two teams appeared almost immediately (and at the same time) to make their bid to be challengers; Perros Del Mal De Japon's Kotaro Suzuki and YO-HEY, and Momo No Seishun (Daisuke Harada and Atsushi Kotoge). After some shoving, finger pointing and then STINGER leaving the ring for them to fight it out between them, Daisuke Harada suggested a number one contenders match. This will be held on the 25th December in Yokohama. Backstage, Ogawa said he didn't think either team were worthy; Kotoge's current situation of losing didn't inspire confidence in him as a challenger, and he thought that Momo had other issues which didn't make them a cohesive team. Kotaro Ogawa called a "lackey" as he was forever walking behind Eita and NOSAWA. Ogawa had nothing to say about YO-HEY, only that he would prefer Eita as his partner, and not Kotaro. Personally, I think Momo no Seishun are probably the team that Ogawa and HAYATA would prefer, as they don't come with the emotions that YO-HEY and Kotaro do. Despite his feud with Ogawa, Kotaro did have a hard time watching while Ogawa had water dumped on him by Eita, and we all saw how YO-HEY came very close to doing an old tandem move with HAYATA…
Masato Tanaka challenges Takashi Sugiura for the ZERO1 World Heavyweight
With his defeat in a tag match over Takashi Sugiura in Yoyogi, Masato Tanaka challenged for the ZERO1 World Heavyweight title. Tanaka said that he wanted it to be at ZERO1's first show of the year (1st January 2022), he understood that it would be the day when NOAH was at The Budokan but this is a special date for them, as much as Fire Festival later in the year is. The match will take place in ZERO1 at Korakuen Hall.
Daisuke Harada and Atsushi Kotoge announce the launch of a new NOAH Junior brand, "N Innovation"
At the press conference on the 26th November, a new NOAH Junior brand was launched. The ideal of the event will be to showcase the NOAH Juniors (and other juniors from outside promotions who wish to take part and some heavyweights if they want to join in) in different innovative ways. It will also serve to showcase the younger wrestlers who are having dojo matches. Harada says there is room for it to grow and change as it goes along, but he would like for it to happen three times a month with the first shows taking place in late December when he and Kotoge take on Perros Del Mal De Japon in a number one contenders match for the junior tag titles. Yoshinari Ogawa probably won't take part as he objects to anything Harada does, and Tadasuke says it's of no interest to anyone except the boring NOAH Junior regulars.
EVENT RECAPS AND POST MATCH INTERVIEWS
Premium Prelude 2021 (Tuesday 23rd November, Niigata/Bandaijima Multipurpose Plaza Large Kama)
Event recap Post match interviews
LEC CLEANUP! Presents NOAH The Best 2021 (Sunday November 28th,  Yoyogi National Stadium Second Gymnasium)
Event recap Post match interviews
ELSEWHERE IN NOAH
– YO-HEY is becoming stronger and developing a nasty streak, not on sadistic HAYATA levels, but a more malicious one than he had before.
– The strongman gym that Yoshiki Inamura attends hinted that they want to see him compete in strong man contests as well as wrestling.
– Mohammed Yone hinted that Funky Express may be challenging for the GHC Heavyweight Tag Titles. Akitoshi Saito said it didn't matter what team they used, but make a custom belt to go round his waist.
– Naomichi Marufuji fought fountains in a variety show on TBS. One fan parodied it by putting a figure of Marufuji on top of a shower, which Marufuji thought was very funny.
– Most people would flick a bug off of a banana they were eating. Yoshiki Inamura photographed it.
– HAYATA didn't turn up to the GHC Junior match signing (or for that matter the GHC Junior Heavyweight tag title signing which NO ONE turned up for). Tadasuke said they should just have got a blonde haired mannequin.
– Yasutaka Yano pinned NOSAWA for the second time during a handicap match. After the match, Yoshinari Ogawa was held back by Perros Del Mal as NOSAWA cut chunks out of Yano's hair. He was eventually chased off by HAYATA who was wielding a chair. Yano (with a new Sugiura type hairstyle) has challenged NOSAWA to a singles match. NOSAWA is yet to respond.
– The winning team of Daiki Inaba, Kaito Kiyomiya, Yoshiki Inamura and Masa Kitamiya were presented with a bale of rice from the heartland of Japan's rice production, Niigata, after winning the main event there. Yoshiki Inamura hoisted it on to his shoulders and walked around the ring with it, and then walked with it effortlessly to the back.
CURRENT CHAMPIONS
THIS WEEK IN NOAH
THE WARROAD 2021 in NAGOYA
Sunday December 5th 2021 – Nagoya Congress Centre Event Hall, Aichi
Start time: 3pm JST
Broadcast: WrestleUniverse, ABEMA
Tuesday December 7th: Kinya Okada debut anniversary (3 years)
NOAH's event on the 5th December will have English commentary on WrestlesUniverse, but you must be a subscriber to view. If you sign up now you will get December free and not be charged until January 2022. You should be able to watch the event through ABEMA, but please note the commentary will be in Japanese only. You will also not be able to watch any replays. I would strongly advise anyone outside of Japan to not sign up to ABEMA due to the issues with a working VPN, a subscription to WrestleUniverse is the far better option.
LINKS
Kenoh's advance notice of "The Best Kick Fight In The Universe", Nakajima speaks of commitment to "New Years Day Budokan"
Tadasuke declares "Fight with instincts" to defeat HAYATA, "N Innovation" and advance notice of taking the leading role (GHC Junior Match signing ceremony)
"Didn't you get kicked out?" Naomichi Marufuji, heading towards the rivalry with New Japan, provoked by Yuji Nagata on Twitter
"New Japan, Eat Shit" Naomichi Marufuji interview
GIF taken from WrestleUniverse and NOAH Official Twitter