Best Boxing Cameos In WWE
A look at the best cameos from the world of boxing into the world of WWE! Did your favorite make the list?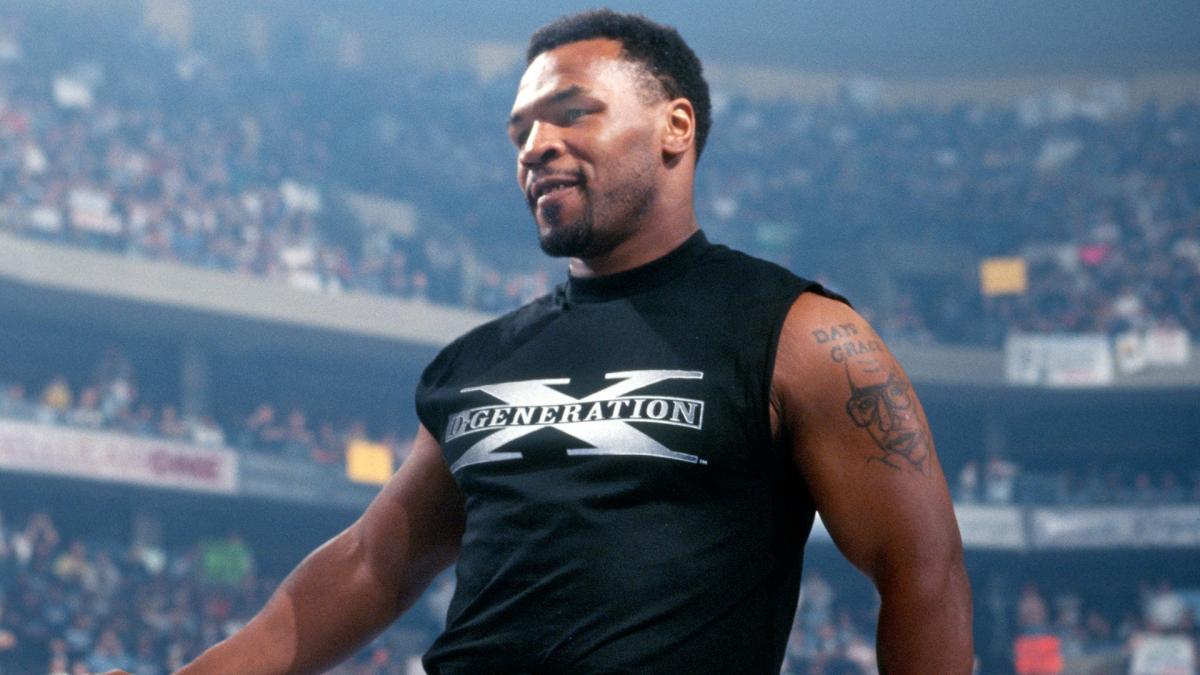 A look at the best cameos from the world of boxing into the world of WWE! Did your favorite make the list?
To some degree, the disciplines of boxing and wrestling are very different indeed.
One is billed as sports entertainment, a show of athleticism and skills mixed with scripts, storylines and predetermined outcomes. The other is more authentic, with genuine competition at its very heart. Whilst those differences ensure the two sports appeal to very different markets, they also come together effectively, too.
Boxers have crossed into the World Wrestling Federation since the very earliest days of WrestleMania. Boxers do have an element of showmanship about them, selling a fight with press conferences and trash-talking, but the WWE take it one stage further. For the very best showmen in boxing, it is a natural progression.
So, which boxers made the biggest splash in the WWE? We have selected four whose appearances added incredible value to the shows and storylines they were involved in.
Tyson Fury
The most recent example of a high-profile boxer coming into the WWE saw current WBC Heavyweight Champions Tyson Fury brawling with Braun Strowman. It began, as is almost customary, with Fury being ringside at a bout, and Strowman taunting him, eventually launching Dolph Ziggler into the Gypsy King's direction. Fury jumped the rail and that began a feud that culminated in a showdown at WWE Crown Jewel in Saudi Arabia. Whilst Fury's presence helped the WWE viewing figures, it was also clever marketing by his team ahead of his pay-per-view title bout with Deontay Wilder, which he won.
Mike Tyson
The self-styled 'Baddest Man on the Planet' was a natural fit for the WWE, but he was made to wait despite being scheduled to appear at WWE Main Event III in 1990. Instead, he surprisingly lost to Buster Douglas in the boxing ring, which saw him replaced in the WWE, too. His profile remained high and he still drew fans in the boxing ring, which set him on a collision course with the WWE. A post on the biggest PPV fights of all time by Bwin explains how Tyson's bout with Evander Holyfield was a huge pay-per-view draw, and his rivalries with Frank Bruno and Lennox Lewis kept him in the public eye globally. In 1998, with his infamy at its height, he cost the WWE around $3.5m for a handful of appearances. It helped boost the flagging promotion and his most prominent appearance came at WrestleMania 14 where he helped get Stone Cold Steve Austin over as a babyface against Shawn Michaels, whom he knocked out with a right hook.
Evander Holyfield
Holyfield's rivalry with Tyson was one of the biggest stories of the nineties in terms of boxing, and after winning twice, he was an obvious choice for a WWE appearance. Another key driver was his admiration for wrestlers, with Dusty Rhodes and Ric Flair cited as two of his favorites. He arrived in the promotion in 2007, replacing MVP to go head-to-head with Matt Hardy in a boxing match, which he won, but not before also knocking out MVP.
Floyd Mayweather
Mayweather first appeared ringside at No Way Out in 2008, when he leapt to the defense of Ray Mysterio as the Big Show prepared to slam him in an unprovoked assault. Mayweather leapt the hoardings and entered the ring, before legitimately breaking Big Show's nose before departing. It led to a showdown between the two at WrestleMania 24, where The Money knocked The Giant out with the help of some brass knuckles from his entourage. It was classic WWE scripting and storytelling using some of the biggest characters in the world, literally and metaphorically.
Cook's 2021 NFL Gambling Picks: Week 12
Cook had a better week last week, but still not great. Thanksgiving seems to be similar; but a few winning picks can change rough games! Give the spread a look!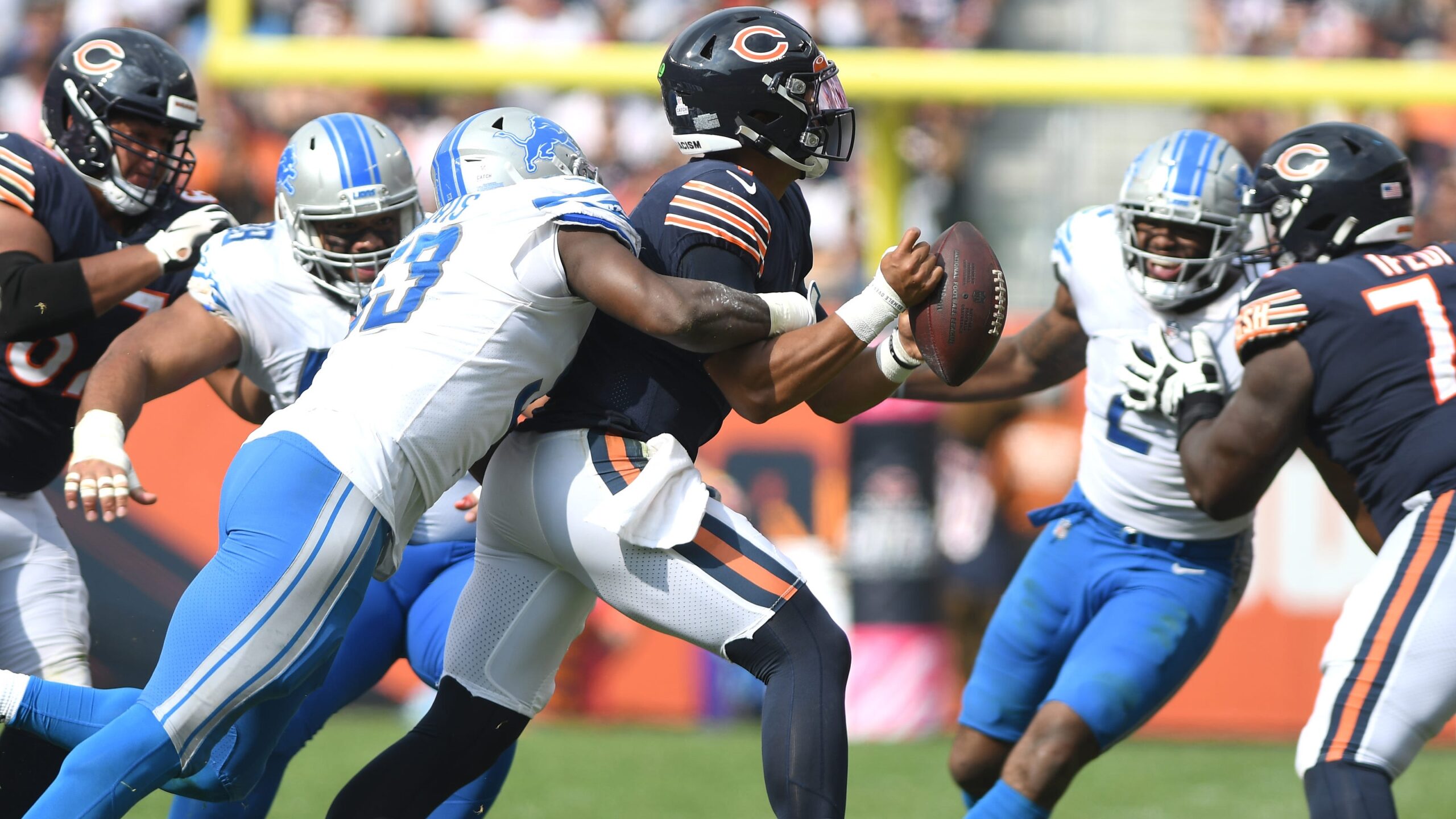 Hi, hello & welcome to Week 12 of the National Football League! It's Thanksgiving, so we're getting three big games on Thursday along with the usual Sunday/Monday fare. It's also a very interesting week schedule-wise, as the slate is littered with games featuring teams in playoff contention. The flip side of that: there's also a ton of games with bad teams going against each other. These games either look awesome or terrible, there's no middle ground.
Before we get started, I must wish the people a Happy Thanksgiving. One of the main things I'm thankful for: the people that have stuck with me through what hasn't been one of my best overall years content-wise. One look at my picks record at the bottom of the column will tell you how this particular experiment is going. I appreciate you all for hanging on this ride, even though jumping off might be the easier thing to do.
Lines provided by Vegas Insider
Thursday, November 25
Chicago (-3) at Detroit
How bad is this Thanksgiving day Matchup between The Lions and The Bears? Their combined record is 3-16-1. The Bears enter on a 5 game losing streak… and are actually favored. They've combined to throw 15 TD passes all season. Tom Brady has 29 by himself pic.twitter.com/ihav38Wtcz

— trey wingo (@wingoz) November 24, 2021
Ah yes, it's that time again. Every single year, NFL fans join together at Thanksgiving in a display of unity that's rarely seen in this day & age. We disagree on pretty much everything, but there are a few things that most Americans can still agree on. One of them is our annual dismay over being forced to sit through a Detroit Lions game on Thanksgiving. Nothing against the Lions personally, it's just that they're almost never good. It's more often that they're awful, and this is one of those awful years for the Lions. Their opponent, the Bears, seem on the verge of firing their head coach no matter what happens in this game. Smell the excitement!
If you must gamble on this thing, go ahead and pick the Lions. The Lions are the worse team here, but at least we know they'll be trying. The Bears have a lame duck coach and winning by a large amount of points would just make things complicated.
Las Vegas at Dallas (-7.5)
Cowboys/Raiders…my favorite part is Gene Steratore knowing he was about pull off some shenanigans…😂😂😂 pic.twitter.com/VlB0xdGtcf

— Kevin Gray Jr. (@KevinGraySports) November 24, 2021
The Raiders are heading down the tubes, which doesn't come as a surprise considering everything that's happened in Las Vegas this season. There's only so much a team can handle before going off the rails, and the Raiders have gone through much more than their limit. Dallas needs a win since the Eagles & Washingtons are starting to look like they might contend for that division title. If the Cowboys keep messing around like they've been doing, they won't like the results.
Buffalo (-6.5) at New Orleans
Mike Tirico and Drew Brees will be on the call for NBC's Thanksgiving game between the #Bills and #Saints. The Saints will honor Brees at halftime with a special presentation. Brees never got a proper sendoff due to COVID, so should be a special night in New Orleans.

— Ari Meirov (@MySportsUpdate) November 17, 2021
Gonna be an emotional night for Saints fans as they get to honor their franchise's GOAT. If they're not crying over that, they might be crying over the state of their team. Alvin Kamara won't be playing, Mark Ingram is questionable, Trevor Siemian is still the quarterback…we're going with the Bills here due to the Saints' myriad of issues.
Sunday, November 28
Tennessee at New England (-7)
The Titans vs last season's playoff teams: 7-0

The Titans vs the Jets and Texans: 0-2 pic.twitter.com/Qn7v2gH9ls

— NFL UK (@NFLUK) November 21, 2021
The Titans are near the top of everybody's NFL Power Rankings, yet they're rolling into Foxboro as the decided underdogs. It's easy to see why: The Patriots are looking like the Patriots again. We all knew it was coming, there was no chance in hell that Bill Belichick's guys were going to be mediocre forever. Now they're great again, and we figure they will beat everybody.
It's also tempting to pick against the Titans because they somehow lost to the Texans last week. I think they rebound this week, and at least beat the spread.
NY Jets at Houston (-2.5)
Between Zach Wilson and Mike White the Jets have gotta have the most douchebaggy QB room in the league. pic.twitter.com/ZfleAk6vuH

— Ryan (@BootsMcGavin) November 14, 2021
The sad thing is this isn't even the worst game of the week. The Texans might be able to pull something together for at least one more week.
Philadelphia (-3.5) at NY Giants
I asked Michael Strahan about #Eagles fans possibly booing during #Giants jersey retirement: if they boo,I'm honored. I loved playing against the Eagles. They were always good for a couple sacks.

— Ryan Dunleavy (@rydunleavy) November 24, 2021
Two teams headed in opposite directions here. The Eagles seem to be making a run towards playoff contention, and will keep that going against a Giants team that seems headed towards big changes this off-season. What they've been doing hasn't been cutting it.
Tampa Bay (-3) at Indianapolis
Interesting observation from Colts coach Frank Reich about the Buccaneers: "They have the highest percentage of heavy boxes in the NFL, but they've still mixed in a bunch of zone coverages."

Obviously with Jonathan Taylor's exploits, this is notable.

— Stephen Holder (@HolderStephen) November 24, 2021
I was concerned about Jonathan Taylor's matchup against a stout Bills rushing defense last week. I'm not concerned about Jonathan Taylor's matchup against anybody now. I still like the Buccaneers here because Tom Brady does pretty well in Indianapolis.
Atlanta (-2.5) at Jacksonville
I know people are bitching about Bears-Lions on Thanksgiving, but at least the nightcap isn't the Falcons-Jaguars tilt. Maybe the worst fantasy game of the entire year.

— Joe Dolan (@FG_Dolan) November 23, 2021
I told you we had some rough games on the docket this weekend. I guess take the Jaguars at home as a dog? Maybe? I dunno man, both these teams stink out loud.
Carolina (-2) at Miami
Dolphins are hosting Grateful Dead Day on Sunday during the Dolphins vs. Panthers.

The first 200 fans to purchase tickets through the FEVO link below will receive a commemorative limited edition Miami Dolphins x Grateful Dead t-shirt.

— Omar Kelly (@OmarKelly) November 23, 2021
Cam Newton looked good in his comeback, but not good enough to lead the Panthers over the Washington Football Team. I think the Dolphins win here and continue sneaking their way into playoff contention by virtue of defeating miserable teams. Not their fault, they didn't make the schedule.
Pittsburgh at Cincinnati (-4.5)
If the Bengals beat the Steelers on Week 12, Cincinnati will sweep Pittsburgh for the first time since 2009.

— Ben Baby (@Ben_Baby) November 22, 2021
I know how this movie ends. A dominant showing for the Steelers that sends them up the rankings & the Bengals back to their customary spot at the bottom. I've seen this play out too many times, and as much as I'd like to think things could change with a new cast of characters, I doubt it.
LA Chargers (-2.5) at Denver
.@dmac1043 asked Teddy Bridgewater if there had been any conversations with the Broncos about a new contract after the Sutton/Patrick extensions. Says he's focused on the Chargers, and adds, "I really never get caught up in that type of stuff." pic.twitter.com/ncYdCRwQoz

— Andrew Mason (@MaseDenver) November 24, 2021
I don't know how the Broncos are still in the playoff hunt, but it's a thing that's going on. They got a couple of tough weeks coming up, and this is part one. Justin Herbert & Austin Ekeler should be able to get things done for the Chargers in Denver.
Minnesota at San Francisco (-3)
It's #NFL week 12 #Vikings vs #49ers pic.twitter.com/vf7kxvKG0J

— Footballzone (@UReady4Football) November 24, 2021
You know we have to pick the Vikings as an underdog no matter what the number is. They always keep it close, and this week will be no exception even if Jimmy G is revitalizing his career with his recent play.
LA Rams (-1) at Green Bay
Under Matt LaFleur, the Packers have never lost back-to-back games — the only NFL team that can say that over the last 3 seasons.

Coming off a loss under LaFleur — as the Packers will be doing this Sunday vs. Rams — they're 8-0 with a 14.9 average margin of victory.

— Rob Demovsky (@RobDemovsky) November 24, 2021
I'm supposed to pick a an LA team on the Frozen Tundra of Lambeau Field in late November? What am I, insane? Have I been taking some of that medicine Aaron Rodgers recommends? I have not, so I'm picking the Packers. A loss in Minnesota is just what that team needs to get their heads right for the last part of the regular season.
Cleveland at Baltimore (-3.5)
Browns fans trying to push the agenda that Baker Mayfield is anywhere near Lamar Jackson's level is becoming comical https://t.co/I8OBCEAnHq

— The Ravens Realm (@RealmRavens) November 24, 2021
Lamar Jackson is over his illness, and Hollywood Brown seems to be on his way back too. On the Browns side of things, Kareem Hunt might be back this week. That would help a great deal, but Baker Mayfield is still held together by duct tape & spit. The Ravens defend their home turf.
Monday, November 29
Seattle at Washington (-1.5)
ManningCast is on for tonight's Giants-Bucs game, but Peyton and Eli will NOT do their broadcast for next week's Monday night game (Nov. 29) between the Washington Football Team and Seattle Seahawks, according to a person with knowledge of the situation.

— Nicki Jhabvala (@NickiJhabvala) November 22, 2021
It's probably time for all of us to admit that the Seattle Seahawks just aren't any good. You guys probably realized that before me, to be fair. I kept buying in because of the whole Russell Wilson thing and the fact that they usually end up figuring things out, but it's time to face facts. Seattle isn't good. The Football Team is at least feisty, and should be able to take care of business at home.
Week 11 Results: 6-9
Overall Results: 69-93-3
3 Man Weave: Dream Pie
Tune in for an hour of holiday fun!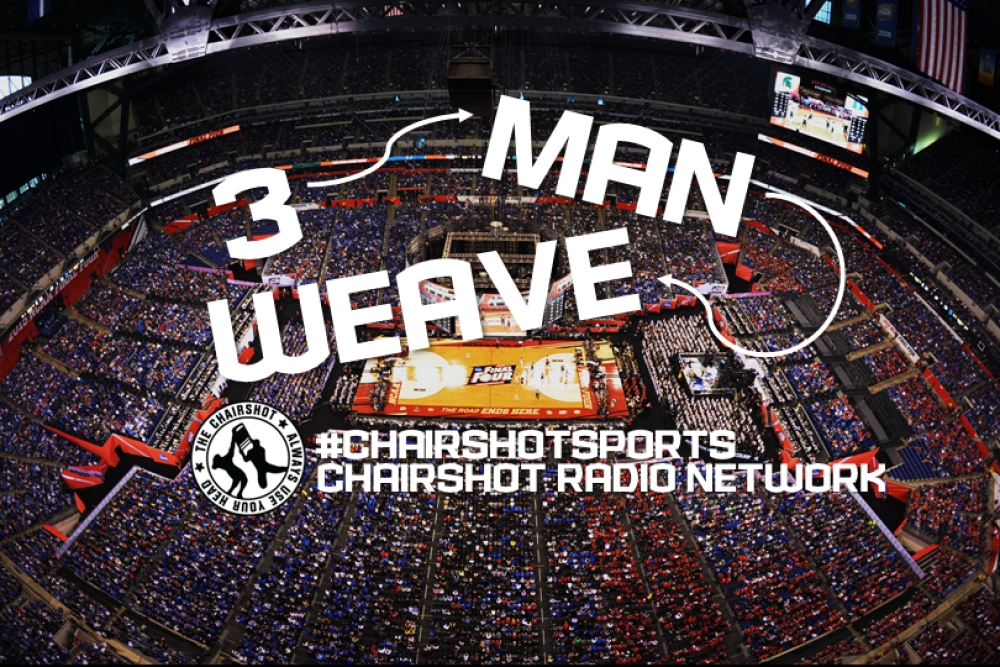 Tune in for an hour of holiday fun!

Powered by RedCircle
#ChairshotRadioNetwork presents 3 Man Weave. Join Rey Cash @itsreycash PC Tunney @PCTunney and Christopher Platt @therealcplatt as they give their unique perspectives into the American and global sporting landscapes. This week on @3_ManWeave…
For the latest, greatest and up to datest in everything pro wrestling, sports and entertainment head to TheChairshot.com ALWAYS #UseYourHead
About the Chairshot Radio Network
Created in 2017, the Chairshot Radio Network presents you with the best in wrestling and wrestling crossover podcasts, including POD is WAR, Women's Wrestling Talk, The #Miranda Show, Badlands' Wrestling Mount Rushmores, The Outsider's Edge, DWI Podcast, Bandwagon Nerds, the Greg DeMarco Show, 3 Man Weave, Five Rounds, Turnbuckle Talk, The Reaction and more! You can find these great shows each week at theChairshot.com and through our distribution partners, including podcasting's most popular platforms.
---
The Chairshot Radio Network


Your home for the hardest hitting podcasts and radio shows!
Listen on your favorite platform!
iTunes  |  iHeart Radio  |  Google Play  |  Spotify
Listen, like, subscribe, and share!