Bodeen's Top 5 Moments: WWE NXT (3/3/21)
Bodeen breaks out his Top 5 moments of NXT this week. Did he miss anything that made your list?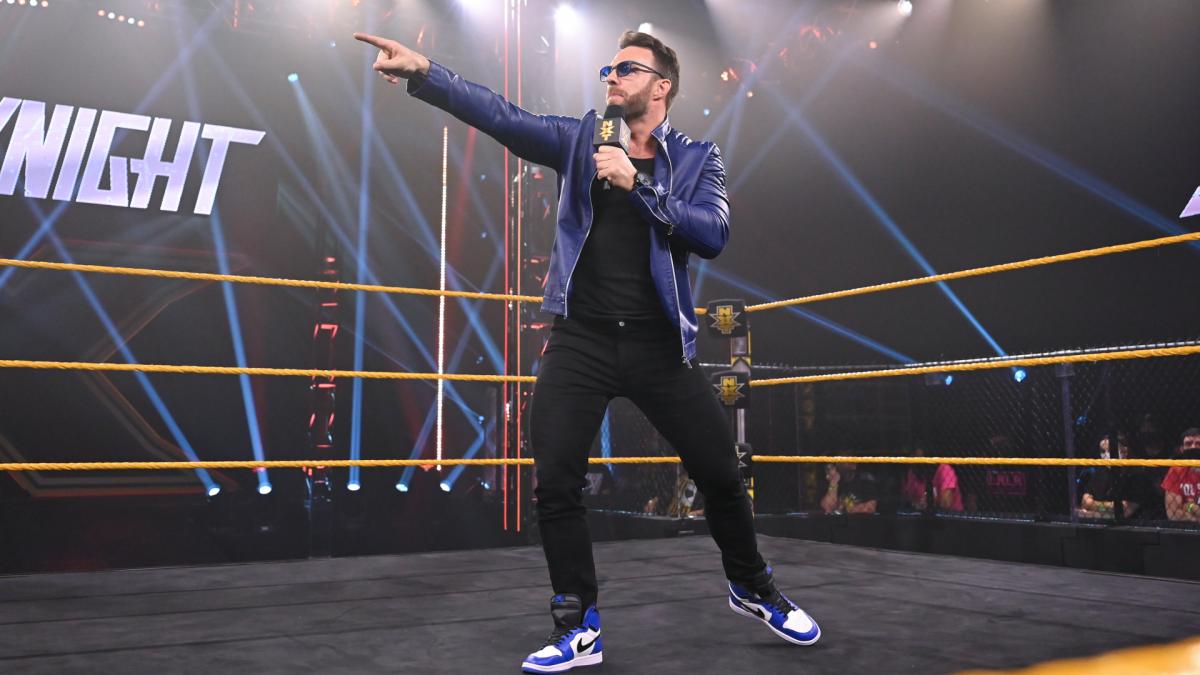 After Adam Cole put the nail in the coffin in the Undisputed Era last week, many eyes were on NXT this week to see what the reaction from Roderick Strong would be as well as the Tag title matches after the Dusty Rhodes Classic. With all these factors it's no surprise that NXT put on another amazing night of action that was entertaining from start to finish. So without further ado, it's time to look at the top 5 moments from NXT this week.
5. Nia Jax and Shayna Baszler beat Dakota Kai and Raquel Gonzalez
It feels like so long ago we saw Shayna Baszler on NXT. Just a few years ago Baszler was dominating the NXT women's division as she beats the likes of Kari Sane, Mia Yim, Bianca Belair and Io Shirai. After she lost the title to Rhea Ripley and moved to RAW, over time she lost credibility and she was slowly removed from the title picture. That's why it was so great to see the submission magician back to her former self on NXT as she and Nia Jax beat Dakota Kai and Requel Gonzalas in a great match that ended in controversial circumstances
This was another great match for the team of Dakota Kai and Raquel Gonzalez, with Raquel Gonzalez once again being the MVP of this match as she took a hot tag from Dakota Kai to dominate Shayna Baszler and Nia Jax. The match would end under controversial circumstances after Adam Pearce called for a referee to ring the bell after Kai was trapped in a submission despite the fact Gonzales was legal.
This finish made Kai and Gonzales look strong in defeat as they did not lose cleanly. It also sets up a storyline in the future, especially after NXT General Manager, William Regal stated he had an announcement to make that would change the NXT landscape.
4. The Way go to therapy 
The Christmas with the Gargano's vignettes were one of my favorite moments from NXT in 2020. The jokes catered to everyone and ranged from inside jokes to die-hard wrestling fans to silly, cheesy jokes that you would see in a Monty Python or Adam Sandler movie. While the Way going to therapy wasn't near the level of Christmas with the Gargano's it was still a fun segment that continued to highlight how good Johnny Gargano is at being a goofy heel.
Gargano's reactions were priceless to watch as he could not believe that Austin Theory enjoyed his time with Dexter Lumis. Indi Hartwell's innuendoes were also hilarious to watch, as this series of segments did a great job in giving all members of The Way enough lines so that no member felt pointless being there.
With Dexter Lumis most likely the next in line for Johnny Gargano's North American Championship, it will be interesting to see the involvement of Austin Theory in what is sure to be a highly entertaining feud to watch.
3. Oney Lorcan and Danny Burch beat Tommaso Ciampa and Timothy Thatcher  
While it was originally meant to be Dusty Rhodes Classic winners, MSK facing Oney Lorcan and Danny Burch we instead got the makeshift team of Tommaso Ciampa and Timothy Thatcher facing the NXT Tag Team champions in a brutal, hard-hitting match that was intense from start to finish, with Lorcan and Burch getting the win after Imperium distracted Thatcher and Ciampa.
This match did a good job at bringing together Thatcher and Ciampa as they smiled at each other, sharing their joy for inflicting pain on their opponents. Despite sharing a moment with each other, the relationship between the two men would be tense as Ciampa seemed annoyed at Thatcher's history with Imperium costing them the match.
2. Roderick Strong faces off against Finn Balor  
After Adam Cole put the nail in the coffin of the Undisputed Era by superkicking Roderick Strong last week, Strong would open the show this week and would waste no time in calling Adam Cole out to the ring. Despite Strong calling Cole out, Finn Balor would come out, with Roderick blaming Balor for Cole's actions. Balor would reply by saying that Roderick does not have the killer instinct that Balor has causing Roderick to attack the NXT Champion, leading to a match between the two men later in the night.
This was my favorite match of the night as Roderick Strong, pushed the NXT Champion to his limit, with Balor once again doing an amazing job of selling, as he sold the back which, Strong attacked throughout the match. The match would end after Balor hit the Coup De Grace and 1916 on Strong to win, with Adam Cole coming out to stare off at Balor ahead of their title match next week.
With Finn Balor and Adam Cole ready to face each other in a TakeOver worthy match, it will be interesting to see who will win, in what is sure to be an amazing match.
1. LA Knight makes his intentions known 
While his name change has led to disagreement between fans LA Knight's short time in NXT has been entertaining to watch. His promo skills and style remind me of a 1980s movie star as he is always the center of attention when he is on the mic. This week would be no different as LA Knight cut his first in-ring promo on NXT TV as he called out the entire roster as well as sewing the seeds for a feud with Bronson Reed.
LA Knight's promo this week was absolute gold, as he blended cockiness, arrogance, pride and emotion brilliantly, stating that he is not in NXT to do flips and dives, but rather win regardless of style. LA Knight would make his big move against Bronson Reed, as he cost Bronson Reed a match against Cameron Grimes.
Bronson Reed is a great first feud for LA Knight, as it can perfectly show off LA Knight's style well against a bigger man like Bronson Reed.
These were my top 5 moments from NXT this week. What were your top 5 moments and who do you think will win the NXT Championship Title match next week? Let us know in the comments below.
King's WrestleMania Rewind: Stone Cold VS. Scott Hall (WrestleMania X8)
Chris King is back with another WrestleMania Rewind, looking at the NWO's Scott Hall battling Stone Cold Steve Austin at WWE WrestleMania X8 from Toronto!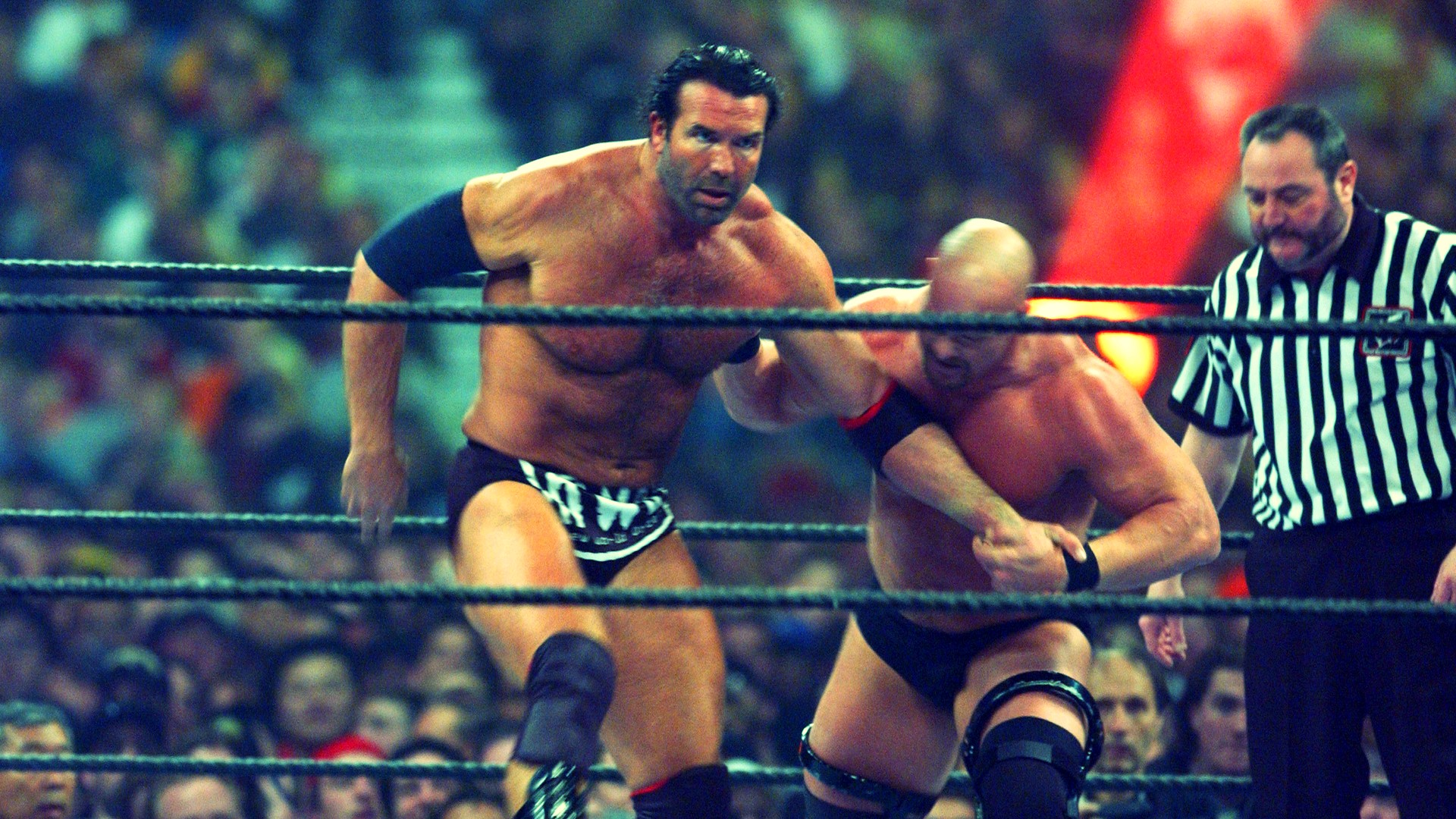 Chris King is back with another WrestleMania Rewind, looking at the NWO's Scott Hall battling Stone Cold Steve Austin at WWE WrestleMania X8 from Toronto!
Chris King is back this week with another edition of WrestleMania Rewind, where he is rewatching all the past Mania matches and feuds. This week you're in for a treat as we look back at 'Stone Cold' Steve Austin vs. Scott Hall at WrestleMania X8.
In late 2001, Vince McMahon bought out his competition WCW and acquired the rights to a plethora of talent including Booker T, Eddie Guerrero, Chris Benoit, and the iconic trio known as NWO. Hulk Hogan; Kevin Nash, and Scott Hall were hell raisers, and what better way to make a name for yourself than take out the two top superstars in the WWE The Rock, and Stone Cold?
The NWO cost Austin his chance at becoming the Undisputed Champion at No Way Out during his match with Chris Jericho. Adding insult to injury, the NWO spray-painted 'The Texas Rattlesnake' with their brand logo just like they did in WCW. As you can imagine, Austin was pissed and out for revenge against the group and primarily Scott Hall.
Hall would challenge Stone Cold to a match at WrestleMania 18. Both superstars beat the living hell out of each other leading up to this highly-anticipated match for who runs the WWE.
The glass broke and Stone Cold made his iconic entrance, and black and white NWO covered Halls' entrance alongside Kevin Nash. With the odds stacked against 'The Toughest S.O.B' could Austin or NWO prove their dominance? Sadly the NWO  broke up that very night when Hulk Hogan came to the aid of his adversary The Rock after their 'iconic' dream match. Stone Cold would ensure the victory with the Stunner. Hall would perform an Oscar-worthy sell over the finisher.
What a time to be a wrestling fan in the 2000s when nothing was impossible for WWE. Who would've thought WCW would go out of business and Hogan would make his long-awaited return to WWE?
King's WrestleMania Rewind: Seth Rollins vs. Kevin Owens (WWE WrestleMania 36)
Chris King takes a look at the most underrated WWE WrestleMania matches, and starts off with Seth Rollins battling Kevin Owens at WrestleMania 36!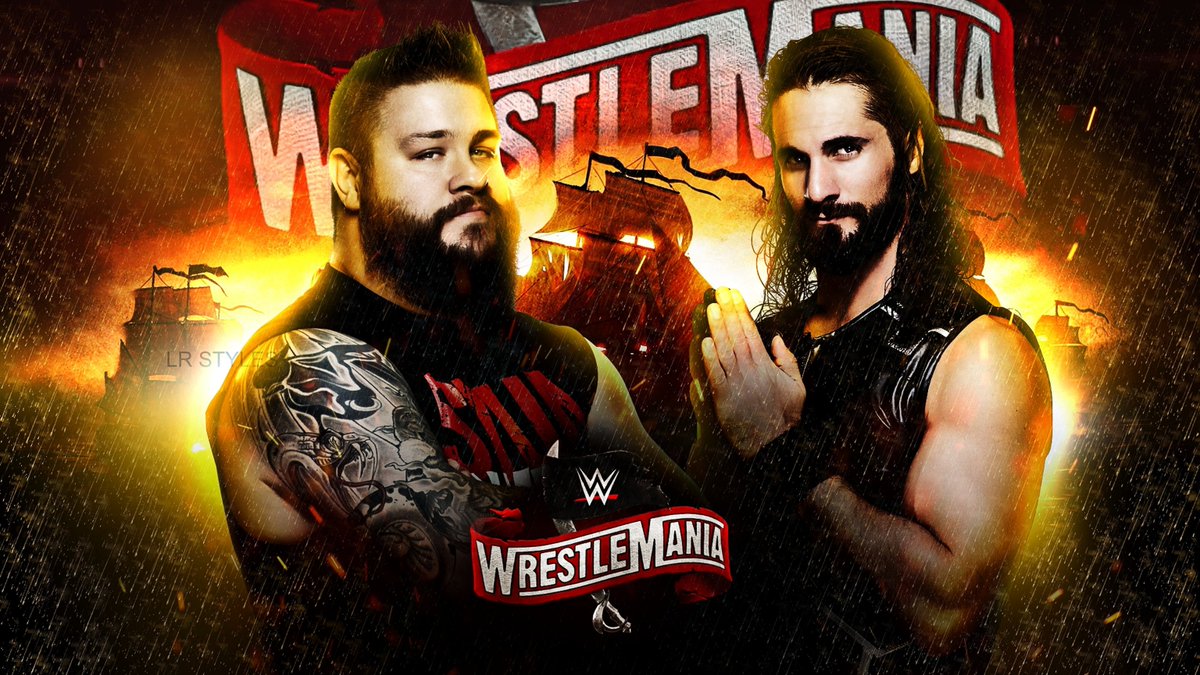 Chris King takes a look at the most underrated WWE WrestleMania matches, and starts off with Seth Rollins battling Kevin Owens in the WWE Performance Center at WrestleMania 36!
Chris King is starting a new series heading into WrestleMania season dubbed WrestleMania Rewind. Each week he'll be going back and sharing his insight over underrated matches at the Show of Shows. First up, is Kevin Owens vs. "The Monday Night Messiah" Seth Rollins at WrestleMania 36.
At the 2019 edition of Survivor Series, Rollins sacrificed himself during the men's traditional match allowing SmackDown to ultimately gain the victory. The following night the self-proclaimed Messiah, berated the whole roster but KO was not having any part of it. Owens quickly became a huge barrier in Rollins' cause for the greater good. The Authors of Pain attacked Owens with Rollins' character in question.
Owens finally had enough of his rival's mind games and torment and challenged Rollins to a match on the Grandest Stage Of Them All. Rollins mockingly accepted his challenge and the match was made official for night one of WrestleMania. Owens came out of the gate beating the holy hell out of the Monday Night Messiah trying to achieve his long-awaited moment at Mania but, Rollins tried to steal a disqualification victory by using the ring bell.
Owens hellbent on revenge provoked Rollins into turning their encounter into a no-disqualification contest where the fight could be taken all over the empty arena. The highlight of the match, was when KO used the WrestleMania sign to deliver a thunderous senton bomb through the announce table. Owens would secure the victory with a Stunner in an incredible match. Despite having no crowd during the pandemic era, both KO and Rollins put on an intense performance under the brightest lights.
In my personal opinion, this was a great feud that helped both superstars in their transformation as compelling characters for years to come.