Cook's Top 5: Cincinnati Bengals Quarterbacks
Steve Cook's QB deep dive takes him home to his personal favorite team: The Cincinnati Bengals! Who does he see as their Top 5 Quarterbacks of all time?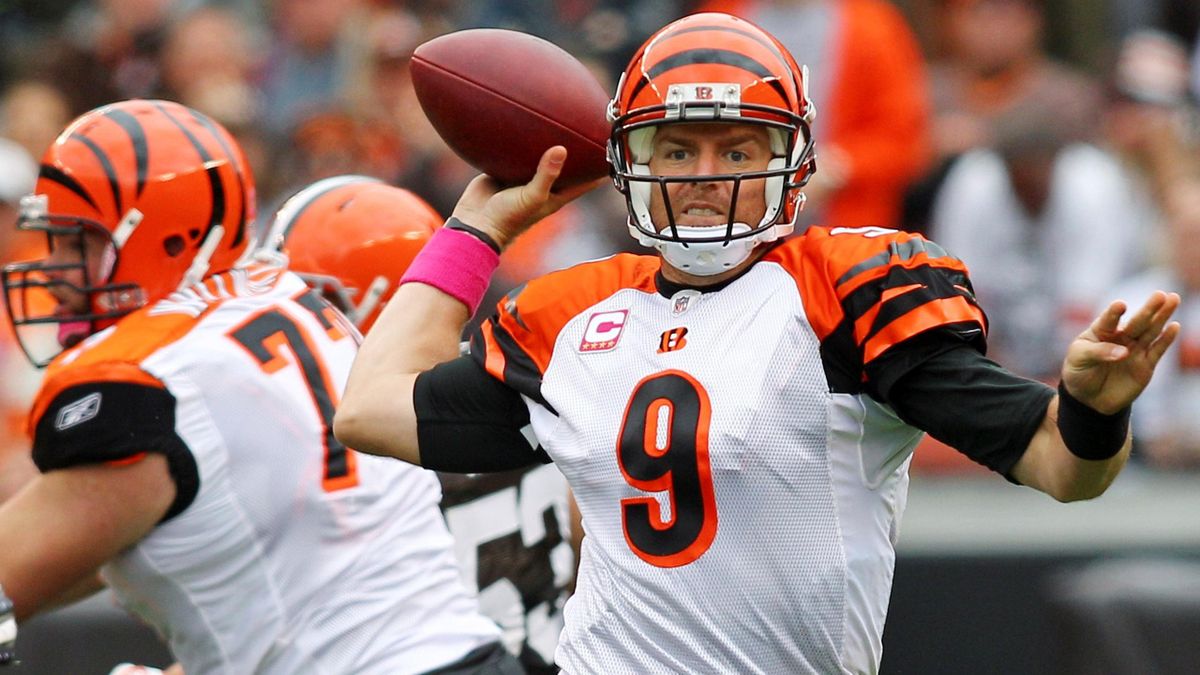 Steve Cook's QB deep dive takes him home to his personal favorite team: The Cincinnati Bengals! Who does he see as their Top 5 Quarterbacks of all time?
We all know that most of the Cincinnati Bengals' existence has been a bit of a struggle. After fifty-four seasons, they have zero Super Bowl Championships to their credit, are nearly ninety games below .500 & are more thought of as a punchline than a legitimate football team. I can't deny any of these things.
However, it has to be said that the Bengals have done a good job of filling the quarterback position. With a few notable draft busts like David Klingler & Akili Smith, the Bengals have mostly had competent men playing quarterback that have been overshadowed in their division by men on more successful teams.
Cincinnati hopes that Joe Burrow will play as well as the people on this list while getting more attention than they did.
5. Jeff Blake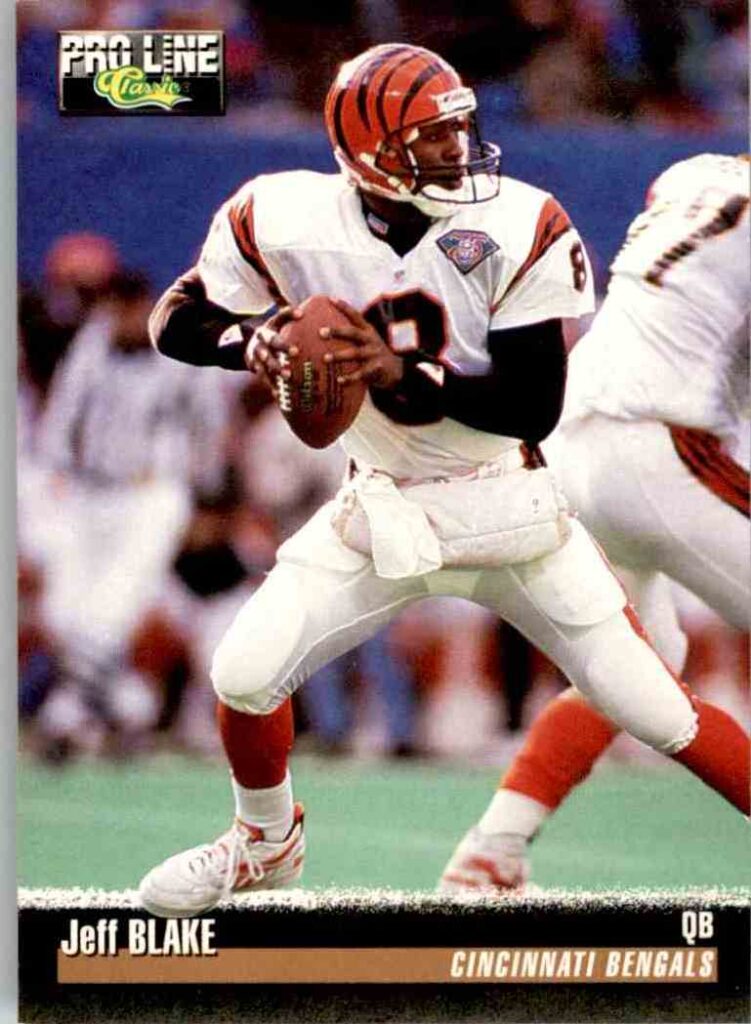 Shake n' Blake was a popular trend in Cincinnati during the mid 1990s, a time where people had gotten annoyed with watching the likes of David Klingler quarterbacking the Bengals. The team had sunk to the bottom of the NFL standings. The QB play was terrible. Anything was welcomed as an improvement, and here came Jeff Blake after an injury to Klingler.
Blake came up a little short against the Cowboys, which would mean nothing now, but this was back when the Cowboys were constantly winning Super Bowls. Blake getting the Bengals within 3 points of the Cowboys was a pretty monumental feat.This was pretty much the high point. Blake, along with Corey Dillon, made a pretty bad era of Bengals football somewhat easier to stomach.
4. Carson Palmer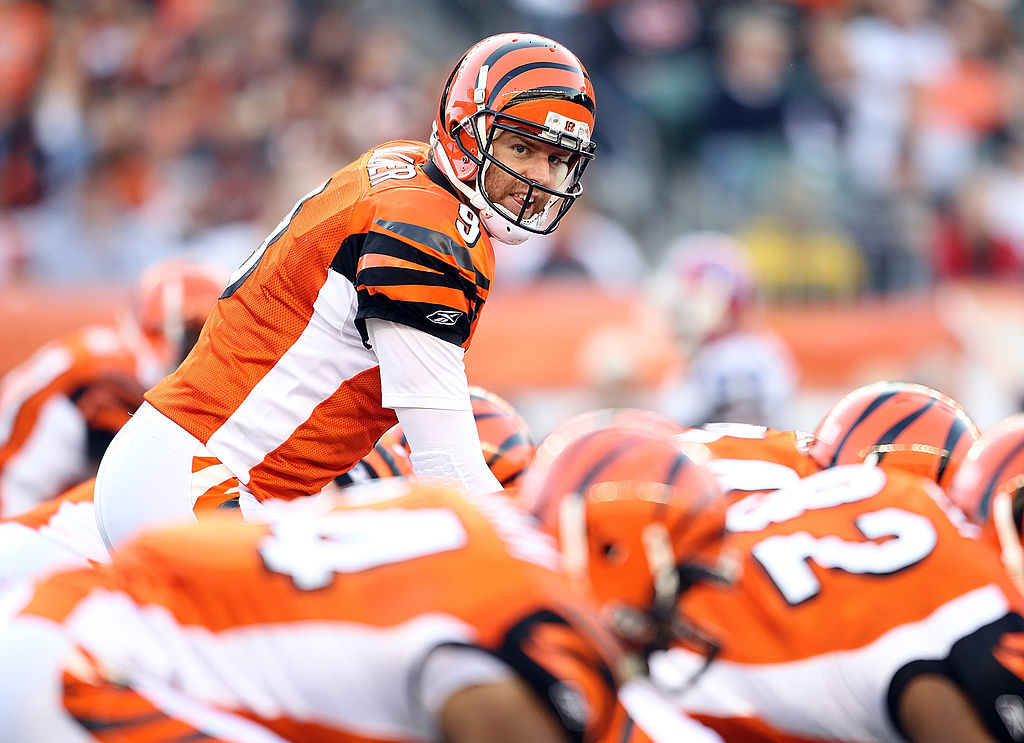 I don't think I've ever seen a more prototypical NFL quarterback than Carson Palmer. When the Bengals got the chance to draft him with the #1 pick, it was easy to be excited. He looked like the perfect NFL quarterback, and he delivered on that promise when he got the chance. Bengals fans remember what happened in that 2005 playoff game, and things were never really the same afterward. Even if Palmer's best statistical season with the Bengals was in 2007, it's easy to disconnect Carson's best years from his team's best years.
It's also easy to disconnect from Carson for Bengals fans like me since he tapped out on the team. As much as it's tough to blame him, he also gave up on accumulating stats that could have made him the best Bengals quarterback of all time.
3. Andy Dalton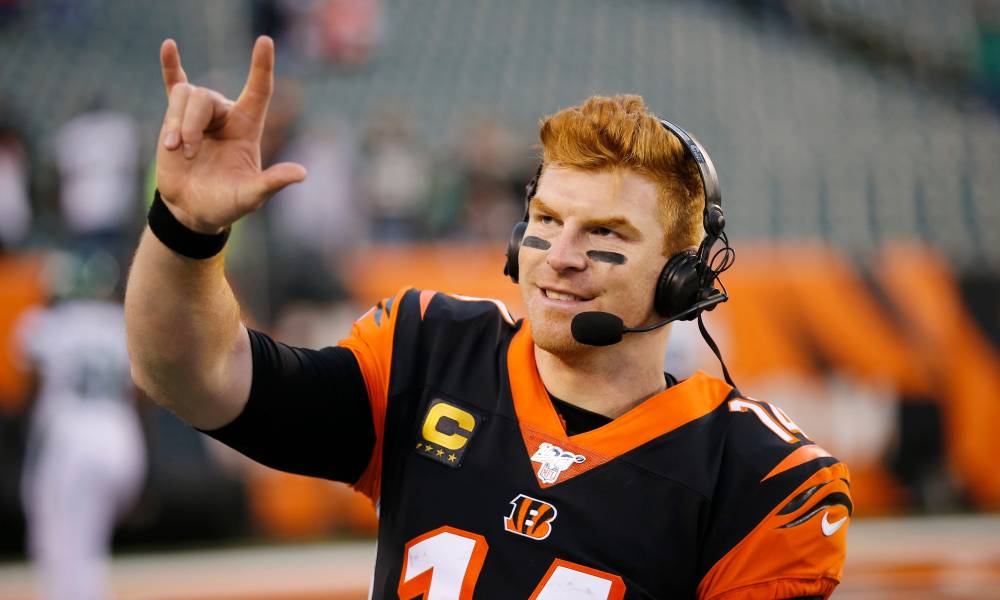 The Red Rifle holds the record for the highest passing yards and most touchdowns in a single season for the Bengals. 4,293 yards & 33 touchdowns in 2013. How far did the Bengals go in the playoffs in that season? Well, they got their butts kicked by the San Diego Chargers in the Wild Card round. That's the knock against Andy, and it's a fair one. Dalton's teams went to the playoffs for most of his tenure with the Bengals, and they never won a single game. It's nice to go to the playoffs, but when you're not winning any games it's a waste of time & resources.
Andy was in the right place at the right time. Carson Palmer was sick & tired of the Bengals experience and was ready to go somewhere else. Dalton filled that void. He didn't really improve on it, as the Marvin Lewis era continued on without a single playoff victory, but he did keep the Bengals in the mix. Dalton has the most touchdowns in franchise history, was selected to three Pro Bowls & lived up to wearing the number 14 for the Bengals.
2. Boomer Esiason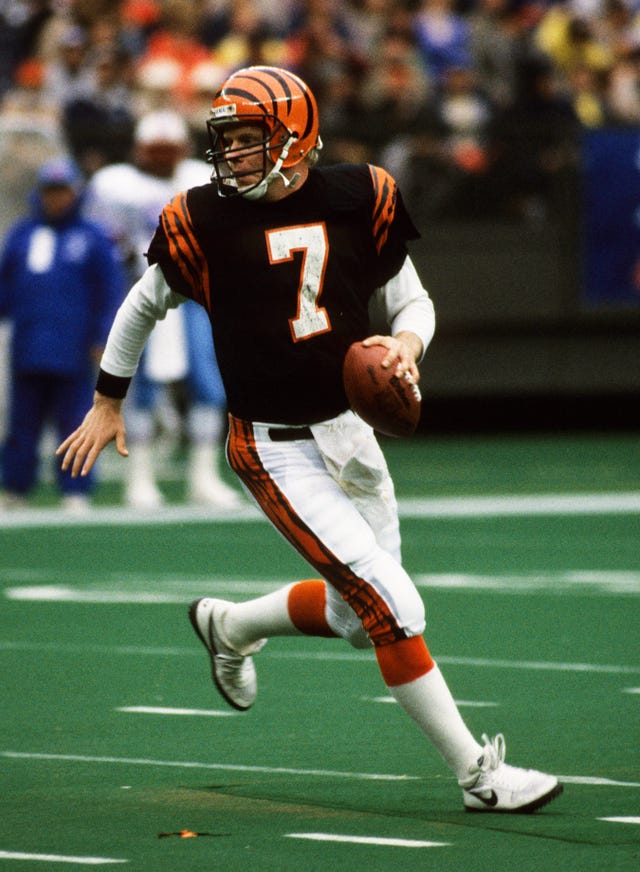 Boomer was my first favorite NFL player, which shouldn't come as a surprise since my first football memories involve the Cincinnati Bengals of the late 1980s & early 1990s. Since I was a blond haired youngster, people wanted to compare my look to that of Boomer's. Nobody would do that in 2021, but I did get an autograph back in the day, I did have a kid's NFL kit to match Boomer's, and I will never have anything bad to say about the man, no matter what take he gives on sports radio or NFL kickoff shows that you might disagree with. Or even if he was the only guy that Al Michaels completely buried in his autobiography, which seemed pretty random.
I can tell you that Boomer was a four-time Pro Bowler, and that he was the 1988 MVP that led the Bengals to their second Super Bowl loss at the hands of the 49ers. I can also tell you that he ended up back with the Bengals in 1997 after four seasons bouncing around with the Jets & Cardinals, and had a renaissance with a 4-1 record, & 13 touchdowns versus only 2 interceptions that made us all wonder if he had a lot left in the tank. You know, like Mark Henry in that immortal segment with John Cena. This was Boomer Esiason in 1997.
Whatever the offer Mike Brown made wasn't enough for Boomer, who chose to embrace a sports media career instead. He's done pretty well there, so it's tough to knock that choice.
1. Ken Anderson
If you want to get an old school Bengals fan all hot & bothered, mention how Ken Anderson isn't in the Pro Football Hall of Fame. His stats definitely indicate that he deserves consideration. All these years later, he still leads the franchise in passing yards & wins. He led the NFL in passing yards in 1974 & 1975, in passer rating in 1974, 75, 81 & 82, and was the first Bengal to win the MVP award, doing so in 1981. That season saw the Bengals' first run to the Super Bowl, where Anderson ran into a fellow by the name of Joe Montana.
Pro Football Reference compares Anderson's career to legends like Joe Montana, Terry Bradshaw, Bob Griese & Dan Fouts. The main difference between Anderson & the likes of Montana & Bradshaw? They won four Super Bowls, while Anderson only made it to one. Sports writers embracing the RINGZ culture is nothing new.
Had Ken Anderson won that one game in Pontiac, he'd be in the Hall of Fame. As things stand, he has to settle for being the greatest quarterback in Bengals history.
Thanks for reading! Join us next time when we look at the…Cleveland Browns? That should be interesting.
Down The Wire: No Cap Recap NFL Conference Championship
Tom and Dave are back, with no cap, to give you their thoughts on an exciting NFL Championship Sunday!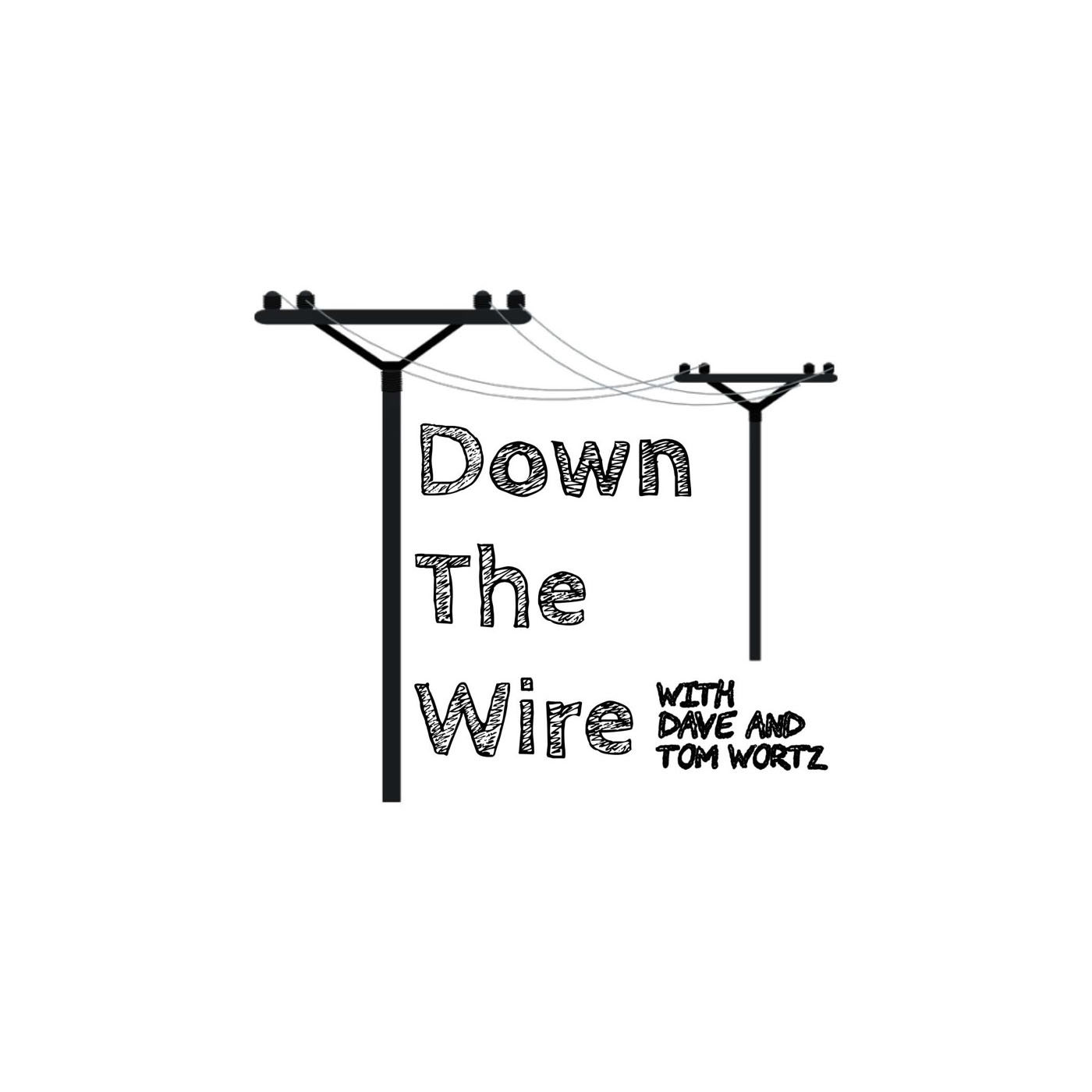 Tom and Dave are back, with no cap, to give you their thoughts on an exciting NFL Championship Sunday!

Powered by RedCircle
About the Chairshot Radio Network
Created in 2017, the Chairshot Radio Network presents you with the best in wrestling and wrestling crossover podcasts, including POD is WAR, Women's Wrestling Talk, The #Miranda Show, Badlands' Wrestling Mount Rushmores, The Outsider's Edge, DWI Podcast, Bandwagon Nerds, the Greg DeMarco Show, 3 Man Weave, Five Rounds, Turnbuckle Talk, The Reaction and more! You can find these great shows each week at theChairshot.com and through our distribution partners, including podcasting's most popular platforms.
---
The Chairshot Radio Network


Your home for the hardest hitting podcasts and radio shows!
Listen on your favorite platform!
iTunes  |  iHeart Radio  |  Google Play  |  Spotify
Listen, like, subscribe, and share, and share!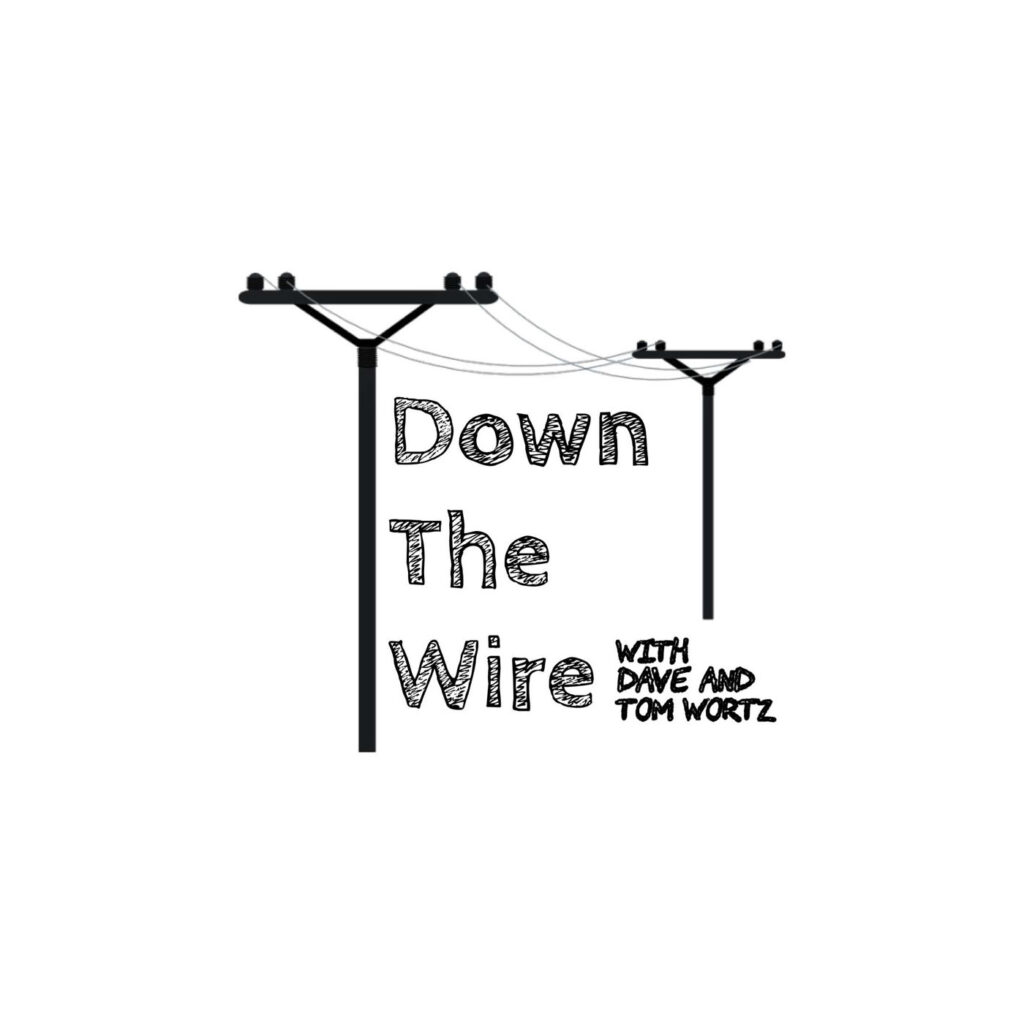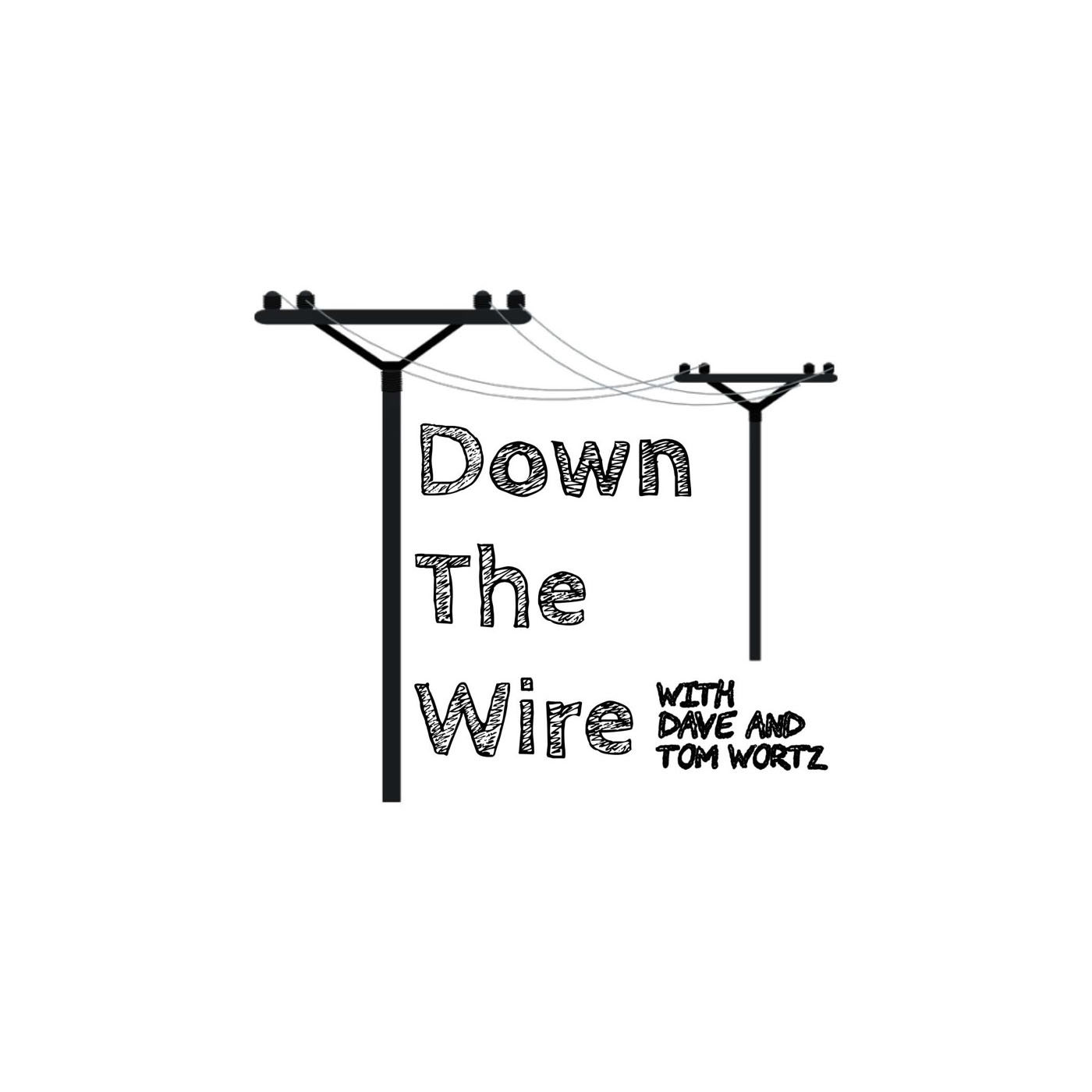 Cook's 2022 NFL Gambling Picks: Championship Weekend
This Sunday, two teams will advance to the NFL Super Bowl! Who will they be? Steve Cook brings his 6-2 playoff record to Championship Weekend!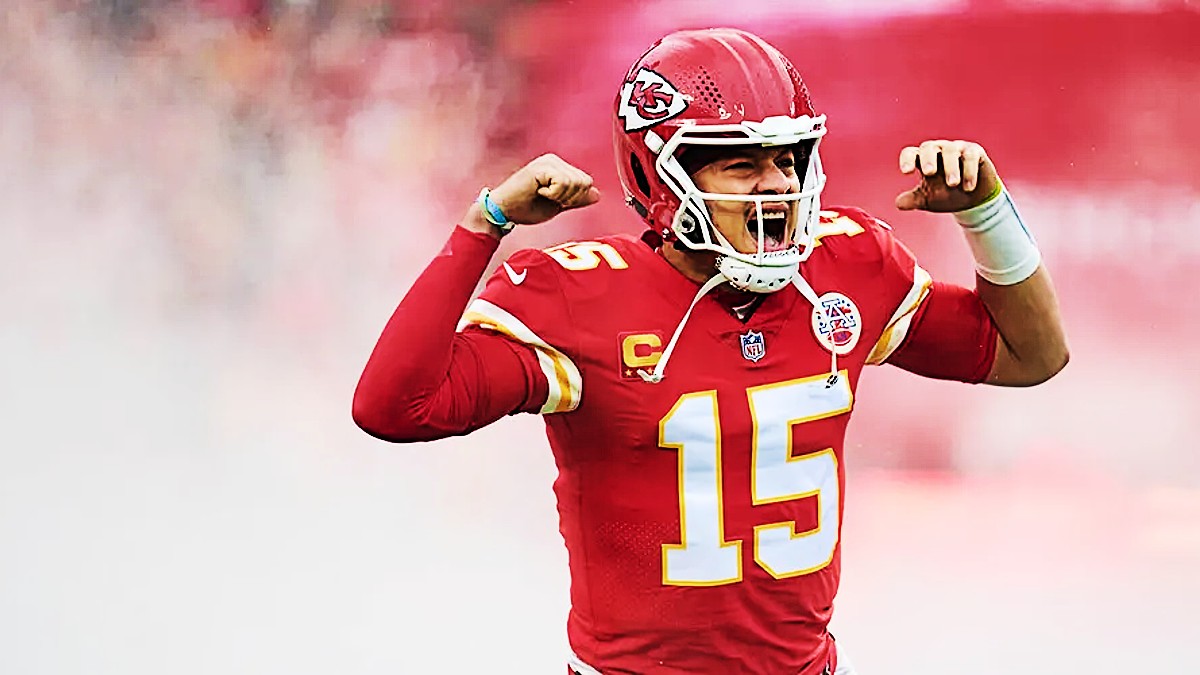 This Sunday, two teams will advance to the NFL Super Bowl! Who will they be? Steve Cook brings his 6-2 playoff record to Championship Weekend!
Hi, hello & welcome to Championship Weekend! I'm Steve Cook, and I hate to say it, but last week's Divisional Round didn't live up to the billing. The Chiefs only beat the Jags by seven, but it never really felt all that close, and was likely only that close due to Patrick Mahomes getting injured early in the contest. The Eagles blew out the Giants in a snoozefest. The Bengals blew out the Bills in another surprising snoozefest. Then the 49ers & Cowboys messed around and somebody had to win.
Is Championship Sunday going to live up to the hype?
Sunday, January 29
San Francisco vs. Philadelphia (-2.5)
NFC ranks this season

49ers Defense Eagles Offense
PPG 1st 1st
YPG 1st 1st pic.twitter.com/C0v702DiAZ

— NFL on CBS 🏈 (@NFLonCBS) January 24, 2023
There was a point in this season where some of us wondered if the Philadelphia Eagles were going to lose a game. I always figured they would, because going undefeated is a long row to hoe, but some folks out there thought the Eagles could get it done. They didn't. Nothing wrong with that, but then the Eagles looked quite pedestrian during the last month of the regular season, largely due to Jalen Hurts getting hurt and missing some games. Even though Micah Parsons and other top NFL experts tried to tell us that Jalen Hurts was a system quarterback, Hurts going out was a serious detriment to the Eagles. That missed stretch of games became his best argument for 2022 MVP. He looked healthy against the Giants, and the Eagles looked like the Eagles we saw early in the season.
The 49ers road was slightly more bumpy. They stumbled out of the gate, losing their first game to the hapless Bears & were 4-4 heading into their Week 9 bye. They went through Trey Lance & Jimmy Garopplo at quarterback, both got hurt and they ended up with Brock Purdy starting. During this process, they finangled a trade with Carolina for Christian McCaffrey, which added a whole new dynamic to their offense. They haven't lost a game since October 23, and have rarely looked vulnerable.
It's going to be a close one, so I have to side with the underdog. Roll with those 49ers.
Cincinnati vs. Kansas City (-1)
AFC Championship Game spread movement @BetMGM

-1.5 Chiefs: Open

-1.5 Bengals: Monday

-2.5 Bengals: Tuesday

-1.5 Bengals: Wednesday

-1 Chiefs: Today pic.twitter.com/76JmTTZjYS

— Pickswise (@Pickswise) January 26, 2023
I haven't seen line movement like this on a big time game since I started doing this column. It seems pretty strange on the surface, but when you think about it for a minute it all makes sense. See, this game's result hinges on the status & performance of one player. Sure, the Bengals have a number of solid players. Guys like Joe Burrow, Ja'Marr Chase, Tee Higgins, Joe Mixon, Logan Wilson, they're all halfway decent. The Chiefs have a good amount of weapons on offense & defense. But there's only one player in this game that really matters.
Patrick Lavon Mahomes II.
I'm not telling you anything you don't already know. You already know that Patrick Mahomes is the best quarterback in the NFL. Some might say that Mahomes is merely the best current quarterback in the league, but we all know that he's the greatest of all time. Tom Brady? Pfft, he could never do half of what Mahomes does on a field. Peyton Manning? Get outta here with that stuff. Joe Montana? Are you serious, bro? Mahomes has only spent six seasons on an NFL roster, and he's already surpassed them all. The question is just how high this guy's gonna set the bar for everybody else that follows.
OK, I know that the Bengals have somehow won three straight games against the Chiefs. We have a word that describes each of those games. It's the same word that my fellow media members used to describe the team making it to last year's Super Bowl. In fact, it's the same word they used to describe the Bengals somehow defeating the greatest team in the history of football last week. Seriously, how are the Buffalo Bills not in this game? I can only assume they're playing the winner of this in the Super Bowl.
Indeed, the Bengals are a fluke. That's what the media has been telling me for over a year now, and I know the media would never lie to me. They have no business being in this game, and there's no doubt that everybody reading this should throw their money on the Chiefs. The games aren't usually this easy to predict this late in the season.
NFL Playoffs Record: 6-2