News From Cook's Corner 3.29.21: Approved By Peacock S & P
A slightly quieter week lends to an interesting assortment of topics from Steve Cook! Come check out his newsstand!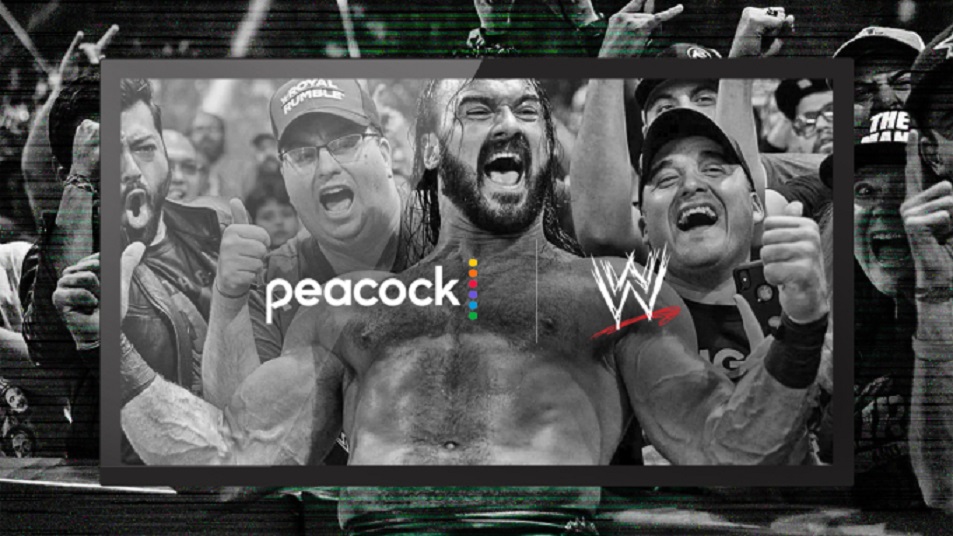 Hi, hello & welcome to News From Cook's Corner! I'm Steve Cook, and it just feels like the days are getting busier and busier. Baseball starts back up this week, and I'll be back working at the ballpark with a smaller clientele. Business is picking way up at my other job because people are leaving the house now, and I still have to somehow find time to do everything I do here on the Interweb.
It's getting tougher, but I press on because you the people demand it. If it wasn't for me, where would you get your witty weekly wrestling news report? Nobody does them anymore. Now it's all about the YouTubing & Twitching and other stuff that I'll probably start doing after y'all move on to the next thing.
Yeah, I'm a little behind the times. Works for wrestling, doesn't it?
Peacock removing content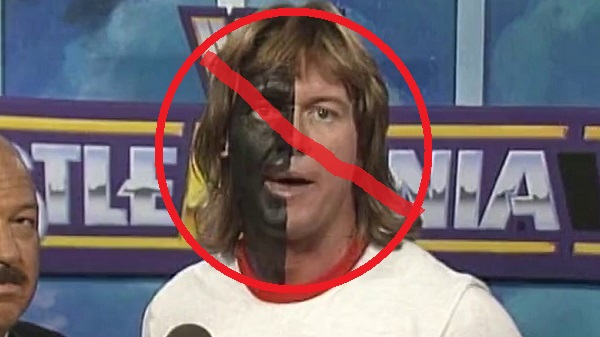 In news that shouldn't exactly be shocking to anyone, Peacock is actually going through WWE Network content and taking out certain things that won't pass standards & practices. Two instances noted by various news outlets were Roddy Piper's half-blackface gimmick at WrestleMania VI & Vince McMahon using the N word at the 2005 Survivor Series. There's also some episodes of Raw that haven't been uploaded as of yet, but I can imagine those late 90s Raws are going to have a ton of things taken off.
I can see the issues some will have with this. There will be those that whine & cry about censorship. You know who those people are, or you are in fact those people. Then there are those who are anal completionists. I fall into this category.
(Should I use the phrase "anal completionists"? Probably not, it sounds a little funny, but it's the best phrase I can think of to describe people that feel the need to watch everything once they get into a show or genre.)
From a historical perspective, it'd be best to have these shows complete so we know what was going on at the time. A full picture is the best way to look at these things. But if you're Peacock, or any multimedia company trying to bring in the widest net of people to your service, why wouldn't you get rid of stuff that's obviously offensive? In the case of the two confirmed instances, they were bad ideas back when they took place & would be bad ideas now. I've never bought into the idea that racism was ok "back in the day", and 1990 & 2005 were well past the time of Amos n' Andy.
Could the scrubbing of history go to far? Sure, that's definitely possible. But that's the risk you run when you sell your video library to a corporation. As long as Vince McMahon has that money, he won't give a hoot about what Peacock uploads or doesn't upload. And neither would most of us, to be honest.
Last Week's Hall of Fame Announcements
The 2020-21 WWE Hall of Fame class keeps getting bigger, and last week saw two rather large men get the nod. Neither are much of a surprise, though I'm sure they'd be pretty far from induction in any Hall of Fame that writers of these columns or readers of these columns would vote for.
Kane: Certainly deserving from a kayfabe perspective, and from the idea that most people that have worked for WWE are big fans of the Big Red Machine. Kane was never really my cup of tea, but the dude was around for a long time and had a pretty sizeable fan following. Can't really knock it, though if I was WWE I would try to keep from honoring politicians while they're still in office. Seems a bit shady to me.
The Great Khali: This one got a reaction. Khali doesn't exactly have a lengthy list of WWE accomplishments & probably has never had a match that was any higher than two snowflakes. Easy to overlook these things when you consider that Khali is from India, and it's an important market to WWE. Seems like a good dude too. I know Jeff Small was smiling when he heard the news, and isn't that what matters?
Rob Van Dam: This one's not official via WWE yet, but has been confirmed by the holy trinity of Fightful, Dave Meltzer & Paul Heyman. RVD was one of the coolest characters of the late 1990s & 2000s, and was arguably the most over performer during the infamous WCW-ECW Invasion of 2001. He won a collection of championships during his time with WWE, and is still one of the most well-remembered wrestlers of that era. Quite ahead of his time too, as his wrestling style & his feelings towards certain substances would indicate.
There had been a report that Daniel Bryan was listed as a 2021 Hall of Famer on Peacock's WWE Network, but that seems to have been an error. It would be a bit strange to induct the man into the Hall of Fame just before he challenged for the Universal Championship at WrestleMania.
New ThunderDome Home
As expected, WWE announced that their ThunderDome would be moving to the Yuengling Center in Tampa this Thursday. The venue's website revealed that this would be going through August 3. I'm sure WWE hopes that provides enough time for things to get close enough to normal that a touring schedule can be made, and arenas will be filled with starved wrestling fans.
Who will all be super excited for the first match, then will get bored within an hour or so while us fans at home bitch & moan about the crowd not being loud enough. I'd like to think that annoying topic will go away, but I know it won't because fans love telling fans how to fan.
I don't really have much to add about the Yuengling Center other than Yuengling is a quality beverage. I liked it even more before they jacked the price up around here.
Logan Paul at WrestleMania
I'm going to be that guy y'all make fun of. The guy that doesn't have any idea who a major celebrity is that everybody else apparently knows about for some reason or another. Those that were barely familiar with Bad Bunny were met with ridicule, and not knowing who this guy is will garner me even more mockery than those people got.
Especially since Logan Paul is apparently a world famous boxer, as well as a YouTube star. As a fight fan that watches a lot of things on YouTube, I should probably know who he is. Nope, don't have the slightest idea. I'm just not big into "YouTube stars"…the stuff I watch on the service largely involves people that were famous for something else. Is that so weird?
In any event, Logan Paul is a huge superstar, and he will be appearing on this week's SmackDown as part of a Sami Zayn segment. Sami & Logan have been interacting on the Twitter, and this will apparently lead to something at WrestleMania. Even if I don't know anything about Logan Paul, and am not looking him up for the purposes of this column because that would kill the bit, I can tell you that this is a good thing for WWE.
Why?
Because people younger than me know who Logan Paul is. His boxing PPVs have done huge business. Heck, Money Mayweather's looking into getting into business with the guy because he sees the dollar signs. We also know that WWE needs to do whatever they can to appeal to the younger audience, and not worry about the old people like me. Us olds will scratch our heads for a few minutes and move on to the next thing.
The youngsters just might actually turn on SmackDown to see this guy. Whether it works or not, you can't fault WWE for actually trying to draw a younger demographic with their usage of Logan Paul & the Bad Bunny. And you can't knock WWE if they decide to put a title on Logan Paul, as he does have combat experience.
ROH talk? Sure, why not.
Last weekend was a little light on the major event front, but Ring of Honor presented an Anniversary Show on Friday night. Did it present anything that interests us?
(Listen, I know that this promotion isn't getting much buzz these days. Work with me here, I review the weekly TV for 411 and need to keep myself interested.)
Tracy Williams won two titles! 
Quinn McKay backstage interview with the NEW ROH World Television Champion Tracy Williams! 🎉#ROH19 pic.twitter.com/gw71j1ckvj

— ROH Wrestling (@ringofhonor) March 27, 2021
Big night for Hot Sauce. Tracy won the Television Championship in a match against Kenny King, and teamed with Rhett Titus to win the Tag Team Championship from King & Bestia del Ring. Dedicated ROH fans will notice that Dragon Lee wasn't in either match, so there's the excuse for La Faccion Ignoberable.
They apparently blamed Amy Rose for their shortcomings, as she was superkicked out of her managerial role. Probably because the booker watched the New Japan Cup and saw the Bea Priestly angle. Not all was lost for LFI, as Rush retained his title against Jay Lethal.
New faction?
The Anniversary build was all about the Foundation and LFI, but they have a new group of folks to worry about now. Brody King led Homicide, Tony Deppen & Chris Dickinson in a beat down on both groups at the end of the show. I have no idea what any of these people have in common, but that might be part of the idea. Probably a common cause of bringing violence back to ROH, which was hinted at in a random vignette on TV.
The women are back!
The Allüre is here… 👀#ROH19 pic.twitter.com/i2Vd9aKfg7

— ROH Wrestling (@ringofhonor) March 27, 2021
Maria Kanellis-Bennett announced that the ROH Women's Championship Tournament would be happening in Summer 2021. This set up an angle with The Allure & Quinn McKay, which will set up a match with Angelina Love & McKay for qualification into the tournament.
I know a number of ROH viewers will be excited to see Quinn in action. Something about that bowtie really does it for people. I dunno, reminds me too much of Mr. Bob Backlund. However, I can't help but be skeptical of ROH attempting to do a women's division based on all of the previous attempts leading to nothing. It's tough not to think it's largely happening because of Kelly Klein's lawsuit.
It's definitely something we have to wait & see about before buying into. Hey, I'd like to buy whatever Mandy Leon is selling. We've just been bitten too many times.
And unfortunately not by Mandy Le-oh hold on this is 2021 I can't end these things with sexual come-ons. Get it together, man!
Blade Braxton
We close with some sad news about a long time IWC mainstay. Blade Braxton, one of the fine folks behind the WrestleCrap website, passed away over the weekend. He did a long-running podcast with RD Reynolds & brought a lot of laughs to thousands of followers & listeners. Braxton also wrestled in the indies as The Midnight Rose & was in a number of horror films.
I haven't really kept up to date with WrestleCrap in recent years, but it was one of my favorite websites way back in the day when I was discovering the whole Internet wrestling scene. It definitely paved the way for things like Botchamania and the goofy Botched column I do for 411mania. I certainly want to send my condolences to RD, Jed Shaffer and the rest of the WrestleCrap family.
That's all I got this week, thanks for reading & keep your stick on the ice.
Mitchell's Talking Smack Report! (4/10/21)
A WrestleMania edition Talking Smack!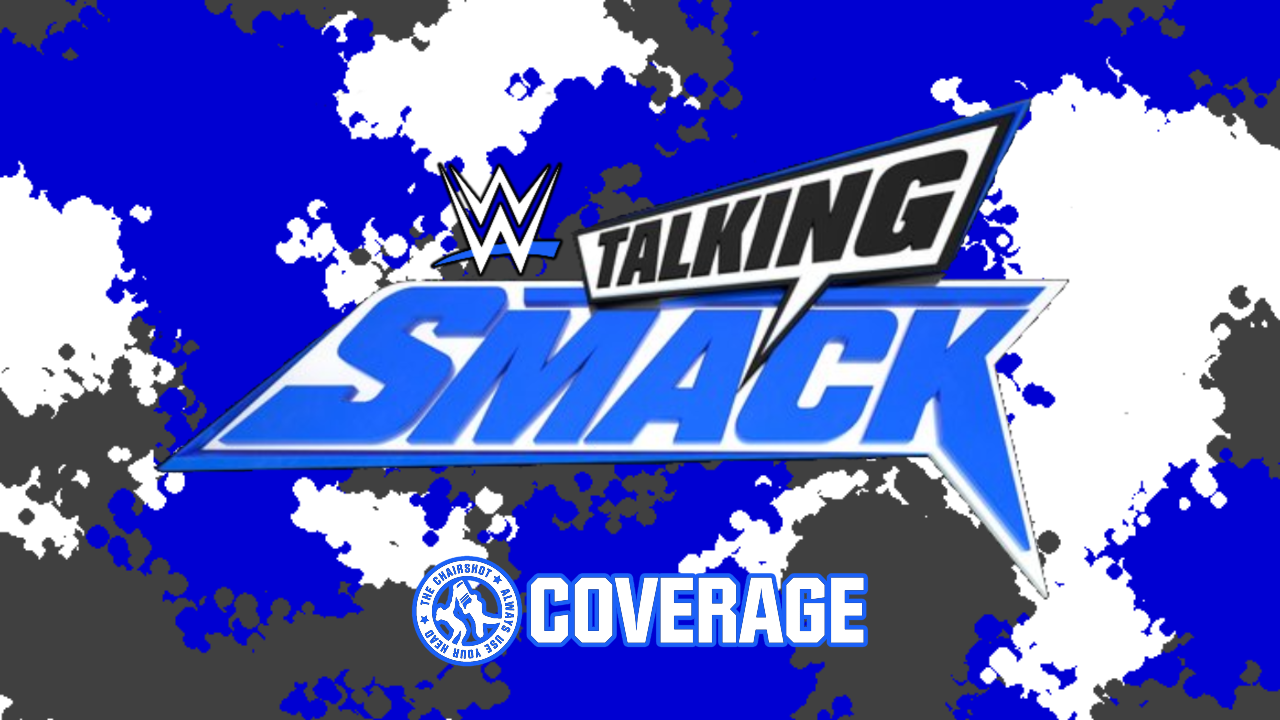 The Grandest Talking Smack of Them All!
Just hours before WrestleMania 37 starts its two night adventure, we have one last round of Talking Smack, and it's RATED R with EDGE!
Kayla Braxton welcomes us back to the show!
It is the morning of WrestleMania 37, night one! Kayla's so excited, and before we talk about tomorrow night's Universal Championship Triple Threat, what are Paul Heyman's thoughts about Jey Uso winning the Andre the Giant Memorial Battle Royal? Heyman is extremely proud of #MainEventJeyUso, "the rightful winner." Jey is a giant of talent and he proved it by winning the most prestigious annual battle royal that happens on WrestleMania Weekend. True, and yes, it is Mania Weekend. Kayla knows the real focus is on night two and the Triple Threat match, Roman Reigns VS Edge VS Daniel Bryan.
And after last night, where is Roman's head at? Is he at his most confident? Is he worried after hearing from Edge and Bryan? Heyman seems confused by her line of questioning. He will say this, little disrespect as possible. Heyman is ready for Edge, but let's get to it! The Rated R Superstar is tonight's guest! Kayla says the cohost doesn't get to do that, only she, the main host, gets to do that. Plus, Edge isn't the first guest, he'll be here later on. For now, we go to commercial.
Talking Smack returns, and Heyman speaks to us.
"It's WrestleMania Weekend. I get a little carried away sometimes. My apologies." Kayla makes a snide remark about the "sometimes." But Heyman tries again. "Ladies and gentlemen, the Rated R Superstar, EDGE!" No! He's not here yet! Maybe they should mute Heyman just in case. Kayla wants Heyman to relax, we've got a weekend of action to get to. Let's talk tonight, WrestleMania Night One's Women's Tag Team Turmoil! Friday was extremely heated, but what does Heyman think? The Riott Squad, Mandy Rose & Dana Brooke, Tamina & Natalya, Billie Kay & Carmella, Naomi & Lana.
Heyman says you could choose anyone from this match, where they all want to be Women's Tag Team Champions. Do any of THEM think Daniel Bryan legitimately tapped out Roman Reigns? Can we please talk about their match, not Roman's? Heyman rants on, but Kayla says people are very excited for Tag Team Turmoil. Look at the chaos from last night! The winners of tonight's match face Nia Jax & Shayna Baszler tomorrow night for the titles! Heyman says Kayla made a great point! Thank you, Kayla, he is now HOOKED. But with that out of the way, the RATED R SUPERSTAR-
NO. Kayla will make a deal with him. She'll bring out Edge if he talks about one other match. They shake hands, and she brings up Cesaro VS Seth Rollins! Rollins' return brought up issues and Cesaro was the one that voiced it. How would Heyman handle someone like Cesaro? Someone who, in Rollins' opinion, disrespected him and his "positive" message. What would Heyman do if he were in Rollins' shoes?
Heyman isn't in Rollins' shoes. He's in Heyman shoes, as the Special Counsel to the Reigns-ing, Defending, Undisputed, Uncontroverted WWE Universal Heavyweight Champion, THE main event of WrestleMania, Roman Reigns, who will defend his title in a Triple Threat against both Edge and Daniel Bryan, where Roman has to beat either Edge or Bryan, but doesn't have to lose to lose the title. And Heyman is supposed to talk about the King of Swing, Cesaro, and the Visionary, Rollins? They shook on it. Who will win? Can he at least say that?
The winner will be the winner. And that winner might be in line for a match with the Universal Heavyweight Champion, the winner of THE main event of WrestleMania, Roman Reigns. Kayla says it is up to her when Edge shows up. If Heyman won't cooperate, they can drag this out all episode. Aw, is Heyman being a bad boy? Will Kayla spank him for misbehaving? Kayla wonders what else there is to talk about. Kayla is going to move things along, and Heyman is sarcastic about putting viewers first for once. They WILL have the Rated R Superstar on Talking Smack, after the break.
Talking Smack returns and this is the moment we've been waiting for.
Kayla welcomes to Talking Smack, the Rated R Superstar, one third of the main event of WrestleMania, EDGE! Edge walks right up and takes his seat, and he says hi to Kayla. Edge looks at Heyman, Heyman sits up and looks at Edge. Heyman smirks, and congratulates Edge. He offers a handshake, Edge takes it, and Heyman says he means it. This is Edge's dream. THE main event of WrestleMania. Of course, Edge had this dream in 2020 when he shocked everyone and returned in the Royal Rumble. But who took him out of that dream? Roman Reigns. Roman eliminated Edge from the Rumble, stopped his dream dead in its track.
But to Edge's massive credit, he spent another year working towards the dream again. And this year, with all the odds against him, Edge started the Royal Rumble, outlasted 29 other hungry participants, and his dream prevailed. Here he is, when no one ever thought he would be. WrestleMania Weekend, THE main event. Heyman offers his respect and admiration to a degree that no words can convey. Edge smiles and says "Paul E," living dangerously out here. For weeks, Heyman has talked such an immense pile of crap about Edge, but Edge gets it. Edge is here, so it's a different story. Edge appreciates that. Roman cuts Heyman's checks as his hype man. Heyman's gotta feed his kids, and Roman is the meal ticket as "Head of the Table."
But does Heyman know what Edge does to tables? Edge is the godfather of the TLC match. He puts people through tables and obliterates them. Heyman is talking about Christians but Heyman is Jewish and Edge is Agnostic so what the hell was that about? And then he said Edge would crap his pants out of fear? But Edge can look past all of that because oddly, these two have a lot in common and a lot of people wouldn't realize that. Edge and Heyman didn't have a path carved for them, open to them into the industry. No, Edge and Heyman are of the same cloth. They fought to get into this industry.
Heyman faked his credentials! He snuck into Madison Square Garden so he could pick the brains "of the grand wizard, Captain Lou Albano," and took some of the best wrestling photos in the history of this industry! Edge went to Maple Leaf Gardens, stood at the back door and waited for Demolition, Tito Santana, George "The Animal" Steele, just so he could brush up against their greatness and understand what it took to get this, his dream! Then Edge would sneak in and ask to set up chairs, just to get that close to the ring and touch the canvas and feel it! So he could feel the ropes! Any indie show that came to town, Edge set the ring up and the chairs, just to give himself two minutes in there. Just so he could feel what it was like. Edge knows Heyman understands that!
And Heyman of all people knows what Edge is about. Heyman was one of the first to give Edge a chance. Heyman knows what Edge can do "when the governor has taken off." The SmackDown Six happened because Heyman had faith in Edge! Heyman knew Edge could have a match with Eddie Guerrero that lives on today in people's minds! That Edge could team with Rey Mysterio and set the world on fire with possibly the greatest tag team match of all time! Heyman agrees, that is true. Edge then asks Heyman, that knowing all of this, and having such an understanding, does Heyman truly feel like Edge should have fear in him? That Roman tells Heyman the truth?
Roman came out and talked about holding it down for 30 weeks. Edge has been holding it down for 30 YEARS! Those were taken away from him for nine, and he fought with every ounce of his being, of his soul, to get back here! Edge cools off to say he appreciates Heyman, and he understands what Heyman is doing. But Edge is never, ever going to agree with him. Heyman deep down doesn't, either. Edge sets his mic down to let that sink in, and we go to break.
Talking Smack returns, and Edge is still at the table.
Heyman pats Edge on the shoulder, and says Edge's theme song has this line, "You think you know me?" Heyman does know Edge. Heyman knows he knows Edge. Heyman knows nothing is going to stop Edge, and that is what scares Heyman. That's why now that we're here at WrestleMania Weekend, Heyman might crap his pants. Heyman's father taught him the story of the carrot and the stick. You dangle the carrot in front of the horse because that's what it wants. That is the lure. Nine years, 364 days ago, Edge was forced into retirement. "My GOD, no one can write this story!" Ten years to the DAY, Edge main events WrestleMania in a Universal Championship match, the spiritual successor to the title he never lost.
And if Edge wanted to go public and show the world all the messages he received that very night, how many of his contemporaries wrote to him, "I'm so sorry. Oh my God, this is a tragedy! How awful this is! How terrible this is! I'm sorry, I wish this wasn't happening to you." How many? Not Heyman. Heyman can't help but chuckle when he thinks back, because he wrote, "Great promo, kid. First day of your miraculous comeback to live out your dreams." And Heyman didn't hear from Edge for about two days and thought he upset Edge. Edge finally wrote back, "Paul, my dream is to main event WrestleMania. And I will live out my dream, I promise you."
Heyman does know Edge. Heyman knew nothing would ever stop Edge from living that dream. Not a fused neck, not a number of surgeries, not the advice of doctors, not even his wife's pleas to stay out of the ring. Heyman knew nothing could stop Edge from living out his dream. "You know what happens tomorrow night? You live out your dream. You do. And the best part of it is, everyone gets to share that moment with you. Because in front of a LIVE crowd, you will stand in the ring, in the main event of WrestleMania, and the ring announcer will say, 'Ladies and gentlemen, one of the contenders. In this corner, the winner of the 2021 Royal Rumble, Edge!'"
And what happens next? Ding ding ding, because Edge has lived his dream. He made it to the main event, but reality will BITCH SLAP him across the face, because in another of those corners, it isn't the carrot. That is when the horse realizes the carrot is soured. Across the ring is the stick, ROMAN REIGNS. Roman is the reality that Edge will witness when he wakes up from his dream. Here's the problem: Heyman does know Edge. And Heyman knows that if there is a breath left in Edge's body, nothing will stop him from becoming Universal Champion tomorrow night.
But Heyman also knows Roman Reigns, and what being Tribal Chief means to him, and what being Head of the Table means to him, and what being the End All Be All means to him, and what being WWE Universal Champion means to him. Heyman knows that if Roman has to take that last breath from Edge's body, that's what he'll do. Heyman knows it'll be a massacre. It'll be a beating so bad, Edge needs to understand what Roman is capable of. Roman's in his prime, at his best, and that he is merciless! It's to the point to where when Edge gets home and tells his children what it means to go for their dreams, and then hugs them tight, he won't be able to feel it! Roman will take that from Edge! That is how bad it'll be.
Heyman does know Edge, and likes him, respects him, admires him, and wishes his children aspired to be like him and live out their dreams at all costs. But the price Edge is going to pay to live a dream, Heyman says that is not worth it. Heyman gives Edge a hug, and says, "I am so sorry for what Roman Reigns will do to you tomorrow night. I'm sorry." Heyman pats Edge on the back and says he is sorry it has to end this way for Edge. Heyman wishes he could stop this, but he can't. There's no counsel Heyman can offer Roman that will stop him from doing what he has to do to stop Edge. Heyman takes a deep breath and sits down, but Edge gets his mic back.
Edge pats Heyman on the back and head, and is forehead to forehead as he says, "Paul. I once crawled over to make the cover in a match while my arm was turning gray and smoking and bubbling from second degree burns, with barbed wire punctures in my stomach, and thumbtacks lodged into every part of my body, AFTER diving face first into a flaming table, just to mark my territory and to show that I belong in the main event of WrestleMania. I did all of that just to show that I deserve to be in the main event of WrestleMania. So what do you think I will do, and what depths do you think I will find, when I am in the main event of WrestleMania?"
Thanks for the warning, Edge appreciates it, but Heyman knows what Edge is capable of because he sees it in Heyman's eyes and smells it coming off of him. Edge is not normal, Heyman, and you know that. See you tomorrow, see your Tribal Chief and Bryan, and Edge will take back what is HIS. Edge backs away to storm off the set. Heyman is stunned silent, and Kayla has no idea what to say. Will there be no words come THE main event of WrestleMania Weekend?
---
My Thoughts:
WOW, this was an awesome episode. Only one guest in Edge, but both he and Heyman just put on a masterclass of promos. It does help that there's a lot of history here but the passion was great, too. Heyman was great with how impatient he was, and how he kept trying to redirect to the Triple Threat, and then both he and Edge had even great emotional looks as they went through their interaction. I just knew Heyman was going to turn things from putting Edge over to burying him as he put Roman over.
They did forget Bryan is in the mix, but something makes me think that's the point. This was "meant" to be Roman VS Edge, they still see it as such, Bryan could still be the fall guy so there's a winner without weakening Roman or Edge. Bryan can respond just by firing off first and tearing into both guys early in the match. But Edge bringing up that insane Hardcore match with Mick Foley, and a Triple Threat being No Disqualifications by default, I almost hope things escalate to where tables, chairs, and whatever else shows up and adds to this match, as it is the biggest match and it'd fit how big they've been hyping it up.
Mitchell's Raw Talk Resport! (4/5/21)
Raw Talk, GET THESE HANDS!!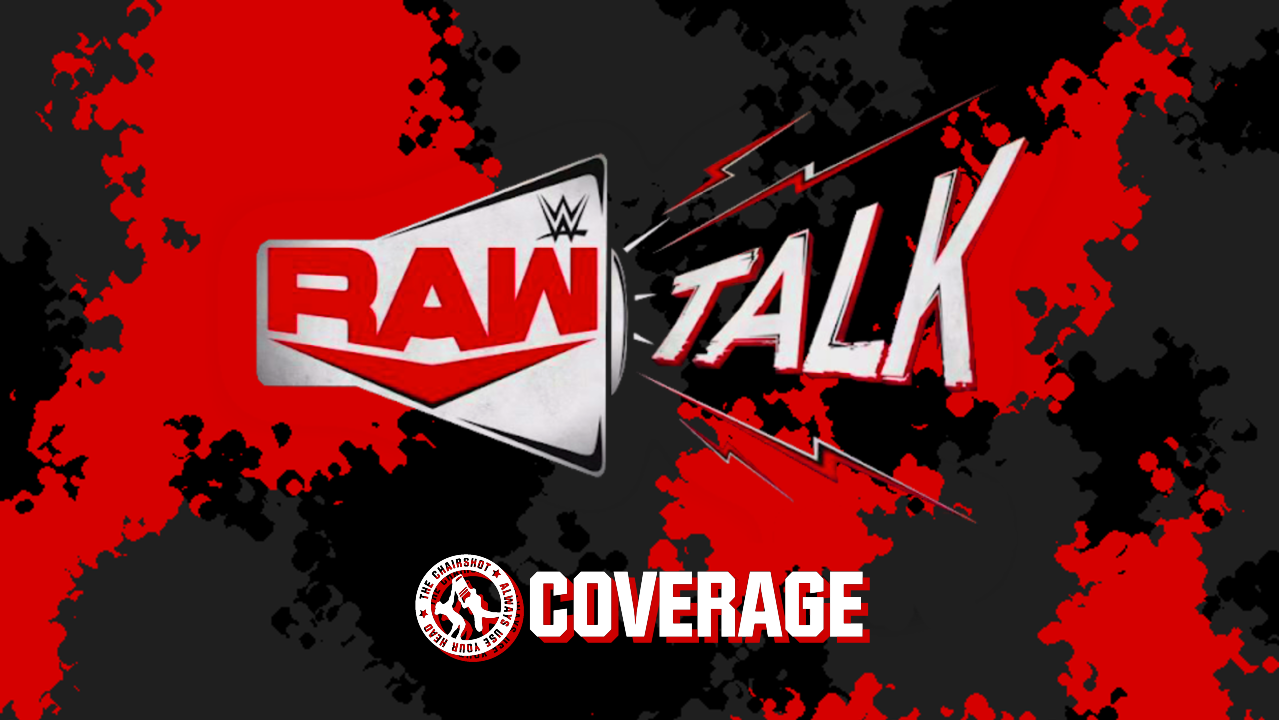 It's a WrestleMania Week edition of Raw Talk!
Before everything that happens at WrestleMania, Drew McIntyre, Braun Strowman and the WWE Women's Tag Team Champions sit down for some Raw Talk!
Kevin Patrick welcomes us back to the show!
He and Xavier Woods are excited to be discussing the last Monday Night Raw before WrestleMania, and Woods starts with good news: he got another win over the PHENOMENAL AJ Styles! And now, all that's left is for Woods and Kofi Kingston to defeat Styles & Omos at WrestleMania to retain the W, W, E, World, Tag, Team, CHAMPIONSHIPS~! Kevin says he's making it sound too easy. Well no fight is ever easy, but if you don't go with confidence, you're bound to lose. A life lesson right there.
Kevin asks if Woods saw Bad Bunny and Damian Priest in the ring. That was wild. Footage replays and Woods says that he's gotten two "sneaky pins" on Styles in a month. Woods is certain that is how and why he and Kofi will win. Then they got into the "crowd" of the ThunderDome screens to feel that energy. We'll get that again this year, since fans are back. Kevin asks if he and Kofi are being a bit too certain accepting the match, but Woods says no one does tag team better than them as the eleven time tag team champions! They accepted because who haven't they beat? The New Day beats you, you break up or get drafted elsewhere. So Woods & Kofi were chomping at the bit for fresh competition. Omos & Styles better have registered so we can have this match. And Woods likes to show that you don't need to have everything to be a great sports entertainer.
Woods says if you're not nervous before you compete in the ring, especially on a stage like WrestleMania, and especially now that fans are back, then you're not trying. Of course there are butterflies, but the New Day have been here before. Omos hasn't. Then what is having fans back going to be like? Clearly Woods is buzzing. He can't wait. Wrestling is built upon the energy of the fans. You pace your breathing off the breathing of the crowd, the energy flows through everyone and you become one in a philosophical way. It was weird to not have fans. The ThunderDome is great, the closest thing to having fans. But having fans there, that will be the sweetest feeling.
Kevin brings it back to Bad Bunny. Woods talks with such great amount of respect. The respect of Bunny, Priest, Miz and Morrison, it's nasty. A $3.6 MILLION Bugatti got defaced! WHAT?! Woods can't believe it! That's so bad. For Woods, if he had a $3.6 MILLION anything, and you mess it up, you're done! Woods would end you. But Bunny says he has respect, so now he is going to knock someone's teeth out. And as a tag match, Priest is there with Bunny, this could go either way. The Archer of Infamy long-shotting Miz & Morrison to Bunny's music is going to be awesome.
And then, all we saw with Lashley and McIntyre tonight, talk about whetting the appetite for Saturday. Those two standing tall, Lashley's challenge to take out McIntyre didn't go well. Kevin called MVP out a bit on it but MVP said it wasn't cowardly, it was business. Corbin tried to cash in but no go. Woods says that's how it is with McIntyre, he overcomes insurmountable odds. But Lashley, this new immovable force, but now he has to put up or shut up. No Hurt Business, no one put a dent in McIntyre, this is final boss stuff. Can McIntyre overcome a man as dominant as Lashley?
We've seen this power from Lashley, but not on this level. Lashley is in a different zone as champion, and will be in that zone at Mania. Woods can't be sure McIntyre can handle it. But Lashley is just spot on! Well we can ask McIntyre as one of tonight's guests! The Scottish Warrior, the Monster Among Men and the WWE Women's Tag Team Champions, all after a quick break!
BRAAAUN~ Strowman joins Raw Talk!
The Monster Among Men is here, Kevin says he disposed of Elias and Ryker, and the steel cage awaits. This has played out just as Braun has wanted, right? Absolutely. Shane's thrown speedbumps at Braun, even back in November. Shane was the reason Braun got suspended for headbutting Adam Pearce, and then has dangled false opportunities over his head. Shane is just a bully. Braun's dealt with that, he talked about that earlier. When Braun locks the cage and is in there with Shane, it's not just Braun he's in there with. Shane's in there with the millions upon millions who get verbally abused for no reason. Braun didn't deserve anything Shane's done.
Maybe it's because Braun's a hard worker and deep down, Shane knows he's lived a "posh" life and has a chip on his shoulder. Maybe Shane's hollow inside. IT could be why he's targeted Braun over this stuff. But Braun will do as he said, slam Shane down in the middle of the ring, and not just for his satisfaction but for everyone out there that knows you can overcome your limitations. It's okay to be different. Braun's been different his whole life, wanting to be normal, until he realized he never will be normal and shouldn't have to be. He embraced what he was given, and after that, well we've seen what he's done. "When you believe in yourself, other people believe in you, as well."
Millions of fans support Braun and live, breathe and feel with Braun. The pain, the heartache. Braun is doing this for them, the ones told they're not good enough. Braun will show the world that you can overcome the bullies and the fears in your life, and wake up that they're on this Earth for a reason. This world wants you here, so leave your footprint on it. Woods says he noticed this transformation. He saw Braun when he debuted, he's fought for different things over his career. So now, he's fighting for people and their hardships, that is a different Braun.
Woods remembers destruction for the sake of destruction Braun, or for a title. But now Braun is focused on fighting for a group of people. Does Braun feel that change? How important is this to him? Is this new motivation the secret? Braun says it is. It is the outreach from his fans around the world, as well as his friends and family who have seen what he's gone through. Braun is so big he's breaking his chair. But Braun "isn't supposed to be here." In 2015, Braun ruptured discs, those cut his nerves, and he couldn't fee his left leg. He needed emergency surgery, but the amazing medical staff here in the WWE, better than any other group anywhere, they got him to the NUMBER ONE neurosurgeon.
An hour after the surgery, Braun got up and he was walking around just fine. There was a 45% chance it wasn't going to work, and he still only has about 80% usage of his left leg, but knowing what he's gone through, knowing that his family has had similar situations. His aunt is a paraplegic but got the high school team to their first state championships, and these last 35 years, in a wheelchair, has taught students to be that much better. Braun's own mother was almost killed in a car accident. Braun's seen hard times people go through just to live their lives, and that is what has made Braun the man he is today. Braun's own mind made him think he wasn't going to amount to anything, but he had those pillars to lean on.
When his family could've given up in the harsher times they're going through, he had to keep going. He got into the best shape in his entire life, and is inspiring more people to change their eating habits, get in shape. Braun has so many messages from people's personal transformations. All of you give him the energy to go out there and break his body, miss moments in life, from weddings to funerals to birthdays, for YOU! If he can do it, anyone can do it!
Kevin wants to talk tactics real quick. This is still a steel cage, and Shane is brave and experience. Why a steel cage? For weeks and weeks, Braun's tried to #GetTheseHands on Shane, but he was always out of reach. Braun is sick of chasing him down, so now the door closes and there's nowhere to run or hide. Shane is stuck inside one of the most devastating structures in the WWE, and with the Monster Among Men. Woods is pumped up! "Two men enters! One man SURVIVES!!" Woods wants Braun to tear Shane up! Kevin wishes Braun luck, and Braun hopes Shane sleeps well because he'll see him soon. Kevin isn't sure he'll sleep well, but that steel cage match happens this Saturday.
Nia Jax, Shayna Baszler & Reginald join Raw Talk!
The WWE Women's Tag Team Champions and Nia's "boo" are here, and Kevin is sure they're all buzzing for WrestleMania. Nia says they are, because they handled Asuka & Rhea Ripley. Well, with a little help from the self-destruction of that team. Well, debatable, because they were probably going to win anyway. Nia is offended by "the new guy" Patrick. DO you know how long they've been champions? Probably the longest reigning Women's Tag Team Champions ever, across all brands! Respect to New Day, of course. But respect from Kevin, please!
Woods brings up that there will be a Tag Team Turmoil, with a lot of teams in it, but the champs are fully confident they'll rip the heads off of whoever. Is there a certain pair they'd rather face over the others? Or is it all equal? Well what does Shayna do best? She breaks people and brings their limbs home. Everyone in that Turmoil has the same limbs that work the same way. As far as Shayna's concerned, it doesn't matter. Nia is on the same page. There is a team that they have their eyes on from SmackDown. Natty & Tamina might've jumped Shayna while Nia wasn't looking, but- Shayna says Nia was actually- No, shush.
Natty & Tamina have looked strong and fierce, when no one's looking, but Tamina is also blood. Nia will not forget that Tamina is fierce, just like Natty, and is one of the veterans. Isn't she like the #BOAT? Shayna doesn't pay attention so she has no idea. Well out of all those teams… The Riott Squad? The longest partnered team there, and they gave Nia & Shayna good matches. Naomi & Lana? How many times will they keep getting up? Team TikTok right there, that's all they do now. Triple T, TTT. Kevin doesn't know what TikTok is. That might be a good thing, but shush, Patrick. And then Mandy & Dana. All teams have their little slice of whatever it is, but in the end, Nia & Shayna will walk in and walk out champs. Maybe flip out, a la Reggie. He's not Nia's tag partner, Shayna is!
Woods asks if Reggie will be there. Shayna doesn't want to talk about him. He has nothing to do with this. Does he at least have wine picked out? Nia is intrigued. Just for Nia, yes. Oh, in French, even. Woods only knows omelette du fromage. Kevin asks Shayna in a singles capacity, Rhea walks in and just asks Asuka for a match for the title. What about Shayna? Yeah, Shayna's been asking that, too! Everyone saw that Shayna can just easily kick Asuka's teeth out. She feels disrespected? Absolutely! But to be fair, if it had been Shayna who stepped up to Asuka, Asuka would NOT have accepted because she knows what'll happen. Rhea's the unknown here, it's fine. It's the safer bet for Asuka. Shayna put Asuka out for how long? A bit. But Asuka beat Shayna back. Shayna says that doesn't count.
Nia says that whenever THE Shayna Baszler is ready to go for the Raw Women's Championship, she'll go right to the source and challenge them, whoever it is, and then beat them. Shayna hopes Kevin has better questions than this. Woods asks one. When these two first became a team, it was like butting heads. Now there's this chemistry. Why do they think this has happened? Are they getting used to each other? Or are they agreeing that no one can stop them in the tag division? What is this friendship built on?
Nia agrees they did clash before, but they're similar that they know how dangerous they can be, and that they want gold. Once they realized that being together benefitted them more than being against each other, that brought them together as a team. And then Reggie is helping. Shayna says Reginald has nothing to do it. But it was quid pro quo. They may not like each other, but they decided to get the titles, and they have, so it worked out. Do they like each other then? They get along. Reggie confirms. They'll surely get along on Sunday, right? Nia still wasn't there when Shayna got jumped.
Ugh, get over it! They're gonna walk in as champs, walk out as champs, and that's the end of this because Kevin has crap questions! Nia storms off, Reggie follows, and Shayna says Kevin needs to work on his questions. Woods wishes them good luck at Mania as one tag team champ to another. And after the break, the Scottish Warrior will be here!
Drew McIntyre joins Raw Talk!
Kevin and Woods are excited to have McIntyre here, and Woods wants to say first, he isn't sure if he's ever seen McIntyre with a shirt on. What is this? It looks great! McIntyre says it does feel odd to be fully clothed. But he enjoys this shirt so much, thanks WWE Shop, and he models it. It is a soccer, or rather football, jersey style shirt, with "McIntyre 321" on the back. Y'know, football? As in you hit the ball with your feet. Not "egg chase" or whatever America does. Well what about Rugby?
Kevin is pleased to see McIntyre in good spirits after Raw. Corbin stepped up, tried to take up Lashley on his offer by taking McIntyre out, but McIntyre took care of him. The path is clear and McIntyre can win back the world title. Starting with Corbin, McIntyre says if he's checking his jaw, that's because an elbow from Corbin really messed up the inside of his mouth. Maybe people have forgotten, but not too long ago, McIntyre, Corbin and Lashley were rolling together and took out all sorts, like Braun. McIntyre knows Corbin well, and he's not the kind to be messed with. You can make jokes, and there are a lot, but Corbin is big, bad and does whatever it takes. That was a physical match this close to Mania. McIntyre had to be on his game, and the Claymore always wins.
Woods adds to that by saying one of the biggest matches in McIntyre's career, he again goes into Mania to fight for that title. Last year was Brock Lesnar, that must've felt incredible to climb that mountain. Now he has another mountain to climb in Lashley, a man who had three extra people at his disposal to help him in this endeavor but got rid of two because he's that bad. Tried to get the rest of the locker room to get McIntyre but that didn't work, either. McIntyre is at the final boss, and Woods asks if he has what it takes to win. McIntyre thinks, and says, "Yes, 100%." Mania last year, that was the ultimate test in Brock Lesnar, "an absolute animal." McIntyre took that opportunity to show he could beat absolutely anyone and be the top star. That was validation.
This entire year, main-eventing PPV after PPV, big matches, WWE Championship matches from Extreme Rules to Hell in a Cell, growing his confidence. McIntyre kept his eye on everything else. While McIntyre did all that, Lashley was doing the same, rising up. Lashley thought he was being clever, going under the radar, but McIntyre knew it was only a matter of time. Lashley attacked after the Elimination Chamber match, set Miz up to take the title from McIntyre, all so Lashley could take the title from Miz. McIntyre knew the logic behind that, Lashley knows he's badass but can take Miz. Work smarter, not harder.
Lashley could get hurt facing McIntyre, so he let someone else try to take him out for him. If someone had taken McIntyre out, at least get him to 20% and injured, then Lashley could take McIntyre down that much faster and get paid the same. Didn't work out, and now McIntyre is going into Mania at 100% against a 100% Lashley. This is a throwback match as two "elite heavyweights" go around, not just holding onto each other but throwing down and moving around. This will be entertaining and physical as hell. But it'll be the same as tonight, BOOM! Claymore to the face, McIntyre again WWE Champion.
Kevin wants to pretend no one is watching and asks if McIntyre has any potential advantages. McIntyre says that has to be a joke, everyone's watching Raw Talk! True. But talking about laying into each other, what does McIntyre see in Lashley that he'll go after? MVP is in Lashley' sear. Every time McIntyre taunts Lashley, MVP is there to keep Lashley calm. Lashley is a fighter, a warrior, has the experience. Last week, McIntyre dared Lashley to go after him, offered a free shot, and Lashley wanted to. There are few people, if any, with the combination Lashley has except for McIntyre. And this isn't new, this isn't the first-time-ever. They've fought before, they've paralleled each other, in and out of the company in other big matches.
But now, in this time, they're both firing on all cylinders, they've both reached the top, and they're both in the main event for the WWE Championship. It'll be one hell of a match, but again, McIntyre got his moment last year and it wasn't what he expected with no fans around. But 25 thousand will sound like 400 thousand at Raymond James. Woods asks about those travels, fighting in and out of the WWE and now he's here. What does it mean for McIntyre to go through that journey and see someone across the way with that parallel? And then to meet that person on the Grandest Stage of Them All, for the greatest prize of them all, what does that feel like? "It's indescribable."
McIntyre's talked a lot about Lashley and everything else, the cheap tactics and all that. But McIntyre's seen that journey, has supported Lashley for a long time, and just wishes Lashley didn't take the route he take to the finish line, but nonetheless, this is really cool. Two guys who have put in the work, inside and out of the ring, seeing each other in the gym, working on the mic, they know who they are now, it's cool. To see where Lashley is, to know where McIntyre is, it's time to show the world that they are the top of the game. Kevin is ready to see this on Saturday! Save your money on Godzilla VS King Kong, you're getting that right here at WrestleMania!
Kevin thanks McIntyre for his time, Woods wishes him luck, and McIntyre hopes to see everyone at Mania! And with that, Raw Talk ends and hopes to see you on the episode after Mania!
---
My Thoughts:
A very good episode, a bit longer than normal because this is the WrestleMania go-home edition of Raw Talk, so it clocked in at 34 minutes. Braun had good passion but he also got a bit fumbly like he did on tonight's Raw. I do like that the banner he is waving going into Mania is about persevering through hard times, especially physically. Braun continues to be this rare breed that Vince should be all in for making anything and everything to get fans onboard, but Vince just keeps missing the mark every time. But this promo here should be all the more reason Braun wins over Shane at Mania.
Nia & Shayna had good stuff, and I do like that they're both reluctant to admit they've got good chemistry and banter and all this other stuff that's very "buddy movie," where at first they clash but they learn to respect the other and work together. Who knows if they stop being that with WrestleMania, but I do like that Nia praised Natty & Tamina for stepping up. Maybe we get Nia & Shayna VS Natty & Tamina, maybe we get the Riott Squad again, but I feel like one of the SmackDown teams really need to get these titles to freshen things up.
McIntyre also had a great segment, naturally, and it was great for him to reference continuity where yes, he, Corbin and Lashley were these three giants who for whatever reason were teaming together over and over. That never went anywhere, but it shows the familiarity of McIntyre with both those guys and why he respects them enough not to take them lightly. McIntyre VS Lashley is perhaps an example of a lot of great story they could've been using, but Vince just again missed the mark because he doesn't get it or thinks fans won't get it or something. This could've been a build that fit the history and the hype but has so far not. The match will still deliver, though, I'm sure of that.