Steve Cook's Fave Five: March 2021
Cook gives us his quick snapshot of early storylines that might be the important things through the month of March!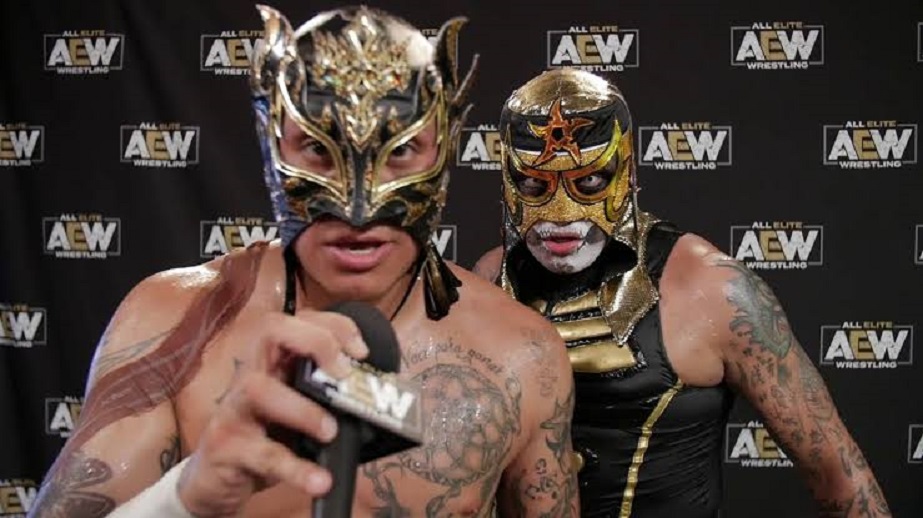 It's March! You know what that means.
It's time for me to channel my inner Booker T and list my Fave Five in the world of wrestling! This list could very well change tomorrow, or whenever this ends up getting posted, but I only type it out once each calendar month. Consider it a snapshot in time.
5. Cameron Grimes
People have been telling me about Grimes for years, going back to his stint with Impact Wrestling. I never really saw it. Decent enough competitor, sure, but he always seemed like Just A Guy to me. Now that he hit it rich on the stock market, he's the most entertaining part of NXT.
Get rid of Finn Balor & Adam Cole and put the strap on Grimes! TO THE MOON!
4. Shane Taylor
One of my criticisms of ROH television over the past several months has been a lack of defined characters. As fun as Pure Wrestling is, everybody involved in the tournament & the division tend to sound the same. Then, with a lot of the main guys, it's tough to tell whether they're good guys, bad guys, or shades of grey. There's a place for shades of grey, but it's tough to be interested in a TV show where you don't know who to root for.
Shane Taylor's presentation suffered from this for me for awhile. I wasn't too familiar with his work pre-pandemic, so I've been getting to know him along with the rest of the ROH talent. From what I can gather, he was working one of those deals where the promotion didn't really want to promote him, which can either make one very popular or largely ignored. The promotion tended to treat him like a heel. Either way, Shane looked pretty darn good in his matches, working a physical style that appeals to fans like me. Apparently it appeals to other people as well, since Taylor was the #1 choice of the fans to get a shot at Rush. Taylor was screwed this time around, but now has a story to sink his teeth into. Nothing wrong with that.
3. Tully Blanchard
2021 is quickly becoming the year of the olds. WWE has seen Goldberg & Edge emerge as top championship contenders. Keiji Muto won the GHC Heavyweight Championship. Tommy Dreamer celebrated his birthday by challenging for the Impact Championship. Sting will be taking part in a street fight this weekend.
Age is only a number, and Tully's number is a little higher than these other men. He also spent more time out of the ring. Nearly fourteen years since he had any kind of match, but he went into Wednesday night with all guns blazing. J.J. Dillion was in the corner. Tully was wearing his classic robe & the silver US Heavyweight Championship, while FTR donned the classic NWA World Tag Team Championships. All the old school feels were being had before the match, and after the match as well, when Arn Anderson looked on from the entrance and flashed that familiar hand signal.
From one generation to another… Top Guys do Top Guy things. ✌️ #AEWDynamite #AEWonTNT pic.twitter.com/Qr0mOy5InG

— TDE Wrestling (@tde_gif) March 4, 2021
Tully had plenty of talent around him to make the match work, but he hit his spots well. Marko Stunt's good to have around so he can take a slingshot suplex. JJ got to give his shoe to somebody to use. It ended up being a fitting tribute on the night of Jim Crockett Jr.'s passing, and maybe a sign that Tully's got a little more left in the tank. (Multi-man would probably be for the best though, I'm not as confident that he can hang with Kenny.)
2. Bobby Lashley
As expected, The Miz joined the likes of Ivan Koloff, Stan Stasiak, the Iron Sheik and other men whose world championship reigns merely existed to get the title from one person to the other without having them face off. In the case of Bobby Lashley, it's because they didn't want him to beat Drew McIntyre for the title, so their eventual match will be a first-time (in this particular WWE run) meeting. It makese sense, and Miz played his part well, as you'd expect.
Now is Lashley's time, and one can wonder why it took so long. The guy looks like what'd you'd expect a WWE Champion to look like. Huge. Powerful. Dominant. He fits the prototype of what Vince McMahon would have seen as an appropriate champion back in the day. Is there anything there that Vince wouldn't like?
Bob seems to be on a collision course with Drew at WrestleMania, and that should be a pretty solid piece of business.
1. Rey Fenix
Every match Rey Fenix is in, it can easily be match of the night 🔥 pic.twitter.com/wVyauFh9iV

— The Real One (@WWEREALONE) February 18, 2021
I don't know who the "best in the world" is, but Rey Fenix is the most exciting wrestler currently gracing televisions & other viewing devices. All he does is go out there and deliver every time he's out there, if you see him listed on a card you know it's going to be a good match.
AEW seemed a bit slow to capitalize on Fenix's abilities, but since 2021 began we've seen the masked man getting bigger matches. His win-loss record hasn't been the best, as he's come up short against Kenny Omega & Lance Archer and eaten the pin in some multi-man matches. He's still making people take notice, and I'd be surprised if Fenix doesn't jump up to the next level sometime this year.
My favorite wrestler to watch right now, which is how one tops a list like this one.
King's WrestleMania Rewind: Stone Cold VS. Scott Hall (WrestleMania X8)
Chris King is back with another WrestleMania Rewind, looking at the NWO's Scott Hall battling Stone Cold Steve Austin at WWE WrestleMania X8 from Toronto!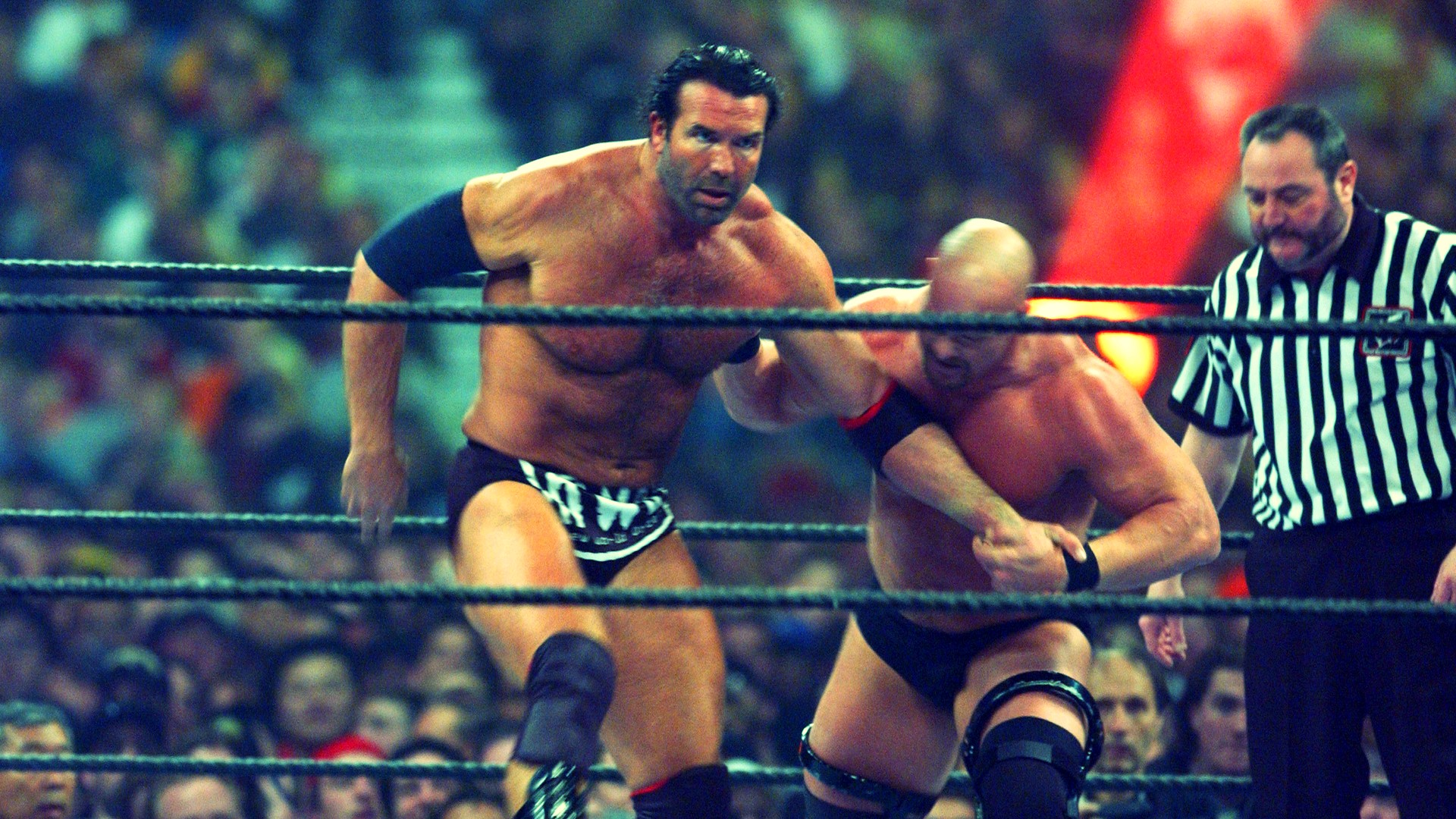 Chris King is back with another WrestleMania Rewind, looking at the NWO's Scott Hall battling Stone Cold Steve Austin at WWE WrestleMania X8 from Toronto!
Chris King is back this week with another edition of WrestleMania Rewind, where he is rewatching all the past Mania matches and feuds. This week you're in for a treat as we look back at 'Stone Cold' Steve Austin vs. Scott Hall at WrestleMania X8.
In late 2001, Vince McMahon bought out his competition WCW and acquired the rights to a plethora of talent including Booker T, Eddie Guerrero, Chris Benoit, and the iconic trio known as NWO. Hulk Hogan; Kevin Nash, and Scott Hall were hell raisers, and what better way to make a name for yourself than take out the two top superstars in the WWE The Rock, and Stone Cold?
The NWO cost Austin his chance at becoming the Undisputed Champion at No Way Out during his match with Chris Jericho. Adding insult to injury, the NWO spray-painted 'The Texas Rattlesnake' with their brand logo just like they did in WCW. As you can imagine, Austin was pissed and out for revenge against the group and primarily Scott Hall.
Hall would challenge Stone Cold to a match at WrestleMania 18. Both superstars beat the living hell out of each other leading up to this highly-anticipated match for who runs the WWE.
The glass broke and Stone Cold made his iconic entrance, and black and white NWO covered Halls' entrance alongside Kevin Nash. With the odds stacked against 'The Toughest S.O.B' could Austin or NWO prove their dominance? Sadly the NWO  broke up that very night when Hulk Hogan came to the aid of his adversary The Rock after their 'iconic' dream match. Stone Cold would ensure the victory with the Stunner. Hall would perform an Oscar-worthy sell over the finisher.
What a time to be a wrestling fan in the 2000s when nothing was impossible for WWE. Who would've thought WCW would go out of business and Hogan would make his long-awaited return to WWE?
King's WrestleMania Rewind: Seth Rollins vs. Kevin Owens (WWE WrestleMania 36)
Chris King takes a look at the most underrated WWE WrestleMania matches, and starts off with Seth Rollins battling Kevin Owens at WrestleMania 36!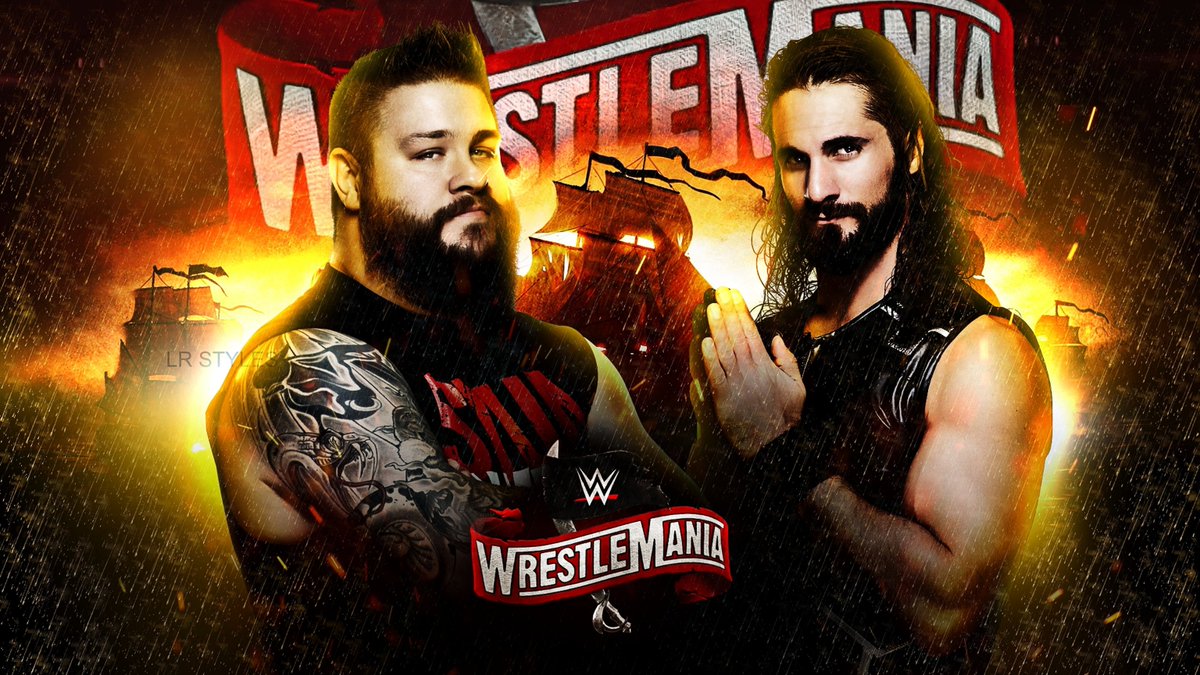 Chris King takes a look at the most underrated WWE WrestleMania matches, and starts off with Seth Rollins battling Kevin Owens in the WWE Performance Center at WrestleMania 36!
Chris King is starting a new series heading into WrestleMania season dubbed WrestleMania Rewind. Each week he'll be going back and sharing his insight over underrated matches at the Show of Shows. First up, is Kevin Owens vs. "The Monday Night Messiah" Seth Rollins at WrestleMania 36.
At the 2019 edition of Survivor Series, Rollins sacrificed himself during the men's traditional match allowing SmackDown to ultimately gain the victory. The following night the self-proclaimed Messiah, berated the whole roster but KO was not having any part of it. Owens quickly became a huge barrier in Rollins' cause for the greater good. The Authors of Pain attacked Owens with Rollins' character in question.
Owens finally had enough of his rival's mind games and torment and challenged Rollins to a match on the Grandest Stage Of Them All. Rollins mockingly accepted his challenge and the match was made official for night one of WrestleMania. Owens came out of the gate beating the holy hell out of the Monday Night Messiah trying to achieve his long-awaited moment at Mania but, Rollins tried to steal a disqualification victory by using the ring bell.
Owens hellbent on revenge provoked Rollins into turning their encounter into a no-disqualification contest where the fight could be taken all over the empty arena. The highlight of the match, was when KO used the WrestleMania sign to deliver a thunderous senton bomb through the announce table. Owens would secure the victory with a Stunner in an incredible match. Despite having no crowd during the pandemic era, both KO and Rollins put on an intense performance under the brightest lights.
In my personal opinion, this was a great feud that helped both superstars in their transformation as compelling characters for years to come.