Mitchell's Raw Talk Report! (5/10/21)
Raw Talk's gonna GET THESE HANDS!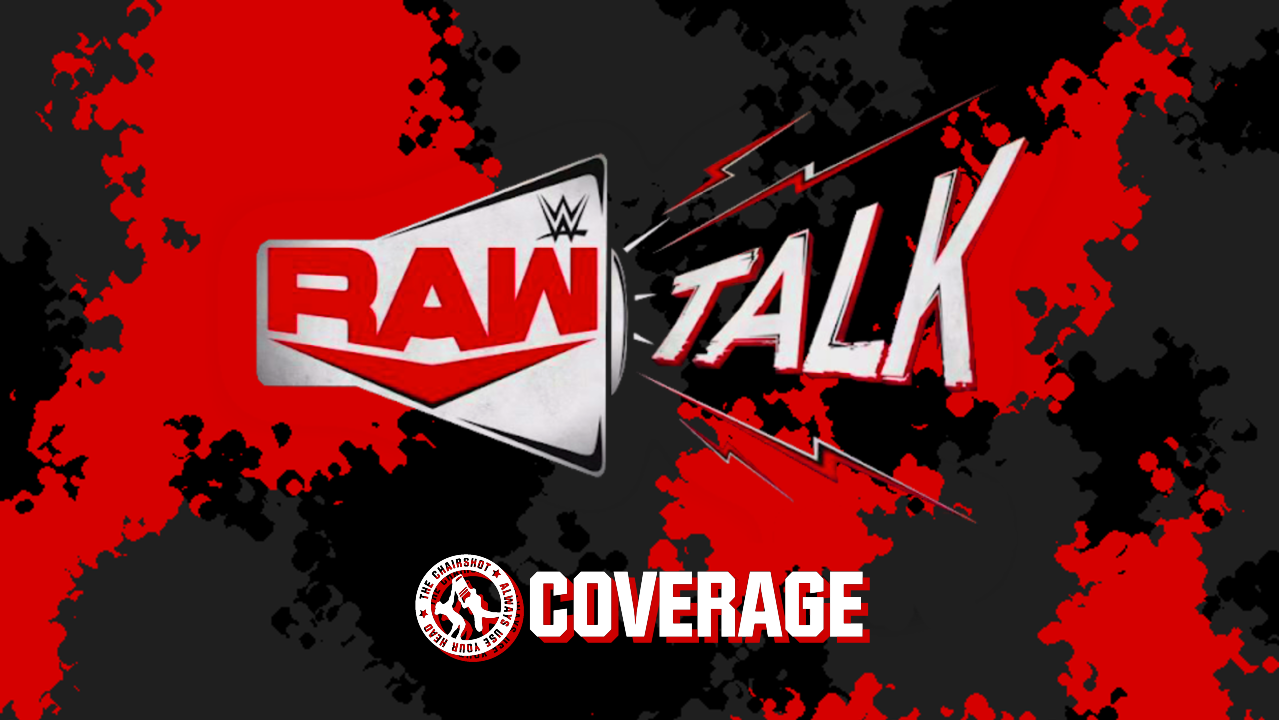 Raw Talk, #BeFairToFlair!
With just days left before WrestleMania Backlash, the Monster Among Men AND Queen Charlotte have some Raw Talk about their coming title matches!
(FIND THIS EPISODE BY USING PEACOCK TV'S SELF SEARCH)
Kevin Patrick welcomes us back to the show!
Kevin notes that R-Truth said he wanted to be godfather to Kevin's newborn baby girl, and Kevin is here to ask if Truth really does want to be a godfather! Truth is surprised Kevin is asking, and so of course he will! Congratulations to Kevin and Truth! Kevin will get Truth a checklist to him but it's a long one thanks to Mrs. Kevin Patrick. But this is still not as big as how Raw ended! Braun Strowman got super pissed- er, mad, and he destroyed Bobby Lashley AND Drew McIntyre! Truth is pretty sure Braun will go through Lashley, MVP and McIntyre to get that title. Braun's never been THE WWE Champion, this could be the time.
Kevin got creeped out by Lily and Alexa and them messing around with the Six Woman Tag all because of someone they're keeping their eyes on. Reggie was a bit pesky, too, swirling around where he doesn't belong. But Alexa was the main concern. Lily needs a dentist. Creepy stuff either way. But Truth liked watching Damian Priest VS John Morrison, winner decided the stipulation for Priest VS The Miz at #WrestleManiaBacklash. Kevin's a bit surprised Priest went with a Lumberjack match. What did Truth expect? He isn't sure, but he gives kudos to DP for keeping it secret. Miz got his cheap shots in, of course, because that's what Miz does.
But what a HUGE show tonight! Braun, the returning Jinder Mahal, and the 13-time Women's Champion, Charlotte Flair! Stick around after this quick little break for the Monster Among Men!
Braun Strowman joins Raw Talk!
We're back, Braun is at the table with his shirt off and very sweaty after what he did. Kevin thought he'd be smiling a bit more after what he did to Lashley and McIntyre this close to Backlash and their Triple Threat match. How is Braun feeling? How do you think he's feeling? Look at what he did tonight. He did what he said he was gonna do, and finally, "the powers that be" woke up and realized that Braun is back at top of the food chain. Sunday, Braun knows he's up against not normal men, and there is nowhere else in the world you're going to see a Triple Threat like this. Time and again, Braun has said it, but this is King Kong VS Godzilla VS The Incredible Hulk.
This is three titans that are going to prove who is the alpha being of Raw, and Braun is so fired up that he is trying not to curse, but he will lay down for nobody! Tonight was just a sample! Lashley and McIntyre have NO idea what is coming down the line when the Strowman Express rolls into Backlash. Braun vows to walk out THE WWE World Champion. Kevin says he must feel disrespected, we've seen Lashley and McIntyre have their time in the sun, and they've been leaving Braun out. Braun says it isn't about disappointment or disrespect but paying dues. Sometimes you lose, but you learn from that.
Braun has felt Lashley's Hurt Lock and Spear, those are devastating. The Claymore, Lord knows Braun's taken more of those than he wants to admit. Double black eyes on multiple occasions, so Braun knows to avoid all of those moves as best he can. In the end, whoever he scoops onto his shoulder and hits with the powerslam, shoulders on the mat, 1-2-3, new champion! Thanks for cutting into his time, he knows there are more guests, he has to go shower anyway, see you later. Truth says Braun might be Truth's favorite next time! Truth likes that fire! Kevin admits it's hard to vote against that right now. Truth feels amped right now.
But Kevin is curious, he wants Truth to get off the fence for once. Truth says nothing's wrong with being on the fence. Alright but just once. Truth might go with Braun. Is that a yes or no? Truth says he'll go with Drew, Braun, then Lashley. It is hard to pick this Clash of the Titans! Kevin is intrigued by the strategy of a Triple Threat. You could lose without being involved, so there has to be strategy. Truth agrees. Who does Kevin pick? Kevin says he's an impartial analyst by default. Impartial, huh? Like delivering mail? Um, that's parcel, but anyway, the Modern Day Maharaja is back on Raw! He'll be on Raw Talk, after the break!
Jinder Mahal, with Veer & Shanky, joins Raw Talk!
Kevin says he is honored to have Mahal here, and Mahal says he is happy to be here with Veer and Shanky. Mahal is so happy to be back, he can't stop smiling. He knows that he will once again be WWE World Champion, and if he so feels like it, when a referee is near, he could become WWE 24/7 Champion again. Truth says Mahal has high hopes there. Mahal says Truth is champion for today, but… Truth wants Mahal to take it easy. Let's talk about what they have on the horizon. Mahal's got V and "Shanky-Shank" here with him now, let's just- Mahal tells Truth not to do nicknames. It is Veer and Shanky. Alright, putting some pop on it, some swagger.
Mahal tells Truth to show some respect. Veer is a man who grew up in a small village and became a national track star. And not only that, but such an impressive baseball player, he was the first Indian born player in the MLB, and the inspiration for Million Dollar Arm the movie. Shanky is not only 7 foot tall, he is an accountant so he is a smart giant, and a protégé of the Great Khali. And now with the Modern Day Maharaja, they will all rise so that Mahal may become WWE World Champion again. Truth interrupts Kevin to point out that Mahal is the one not showing respect. Truth was just giving them a chance to have the floor. That jacket Mahal is wearing looks like furniture.
Veer gets mad but Mahal has him stand down. Their story will be told in due time. Now it's about the Modern Day Maharaja. Right, Truth won't give spoilers. Mahal came back from a knee surgery, was rebuilding himself, and was looking for someone to watch his back. He found not just one but two of the finest to represent the 1.4 BILLION of India! Kevin asks what the 1.4 billion fans can expect then. Mahal physically looked great defeating Jeff Hardy, so what's next for him? Custom suits, Rolex watches and the greatest conditioning in the world! And then, WWE World Champion, maybe WWE United States Champion, and Veer and Shanky can even be tag team champions. Or maybe… 24/7 Champion.
Truth likes that, that's a good joke. Kevin warns Truth, there are still refs around. But what are Mahal's thoughts to Backlash and the Triple Threat? Mahal has history with McIntyre, he's come across Lashley and Braun in the past, but they're at the mountaintop Mahal wants to get to. How does he feel about that match? Mahal's thoughts are, that it doesn't really matter. Coming out of Backlash, whoever is champion, whether it be Mahal's good friend McIntyre, the All Mighty Lashley, or Braun, "their days are numbered as champion." And he'll have V and Shanky-Shank by his side, right? Mahal says he doesn't need them for that match, because they are united as they represent India.
That is something that a lot of cultures don't do. These three stick together. They're always together backstage, and when one is in the ring, they all show up together. Kevin thanks Mahal for his time, and Mahal thanks Kevin. The Maharaja is excited to be back, he and his new allies head out, and we see The Queen making her way back to gorilla!
Charlotte Flair joins Raw Talk!
Kevin welcomes her to the show, and then asks where her head is at. She sees Rhea Ripley get the title opportunity at WrestleMania 37, beat Asuka for the Raw Women's Championship, and Charlotte comes back to then get herself suspended and fined. How is Charlotte feeling about that? She feels great! She's back on top! And Charlotte is going to be on a PPV that still has the name "WrestleMania" in it, which is funny in a way. Kevin is trying to buy this. After everything that happened, how can she feel good? Charlotte says people are trying to hold her back. The suspension, the fine, the bias, all of it.
Do you know what it feels like to be jealous? Because Charlotte doesn't, she's never been jealous of anyone. That's just the thing. But then with what happened in the Six Woman Tag, Charlotte going after Asuka after the match, why? Because Asuka deserved it! But then later on, Charlotte obviously had something to do with Asuka VS Rhea Ripley becoming a match, and then she was there to watch it. Truth, stop siding with Charlotte! It's the North Carolina connection. Charlotte isn't cocky, she's confident, and people admire that. Truth agrees, there is a difference. Like cousins or something.
Kevin asks if Charlotte is manipulating Sonya, or in cahoots with her. Manipulating? Kevin, please be polite as you ask things. That's what she did when she asked if Asuka and Rhea could have a match. So she's admitting that she suggested making that match? Well she wanted to see that. You can never get enough Rhea VS Asuka. Truth agrees again. Kevin notes that Charlotte has beaten both Asuka and Rhea, each on a WrestleMania, so what is her strategy now? Walking in, feeling confident, walking out champion. That's all? Well, taking every opportunity in the match, since it's a Triple Threat.
Then what is the mindset shift going from 1v1 to 1v1v1? Again, seizing opportunities. Maybe Rhea and Asuka are going after each other, she can get in and do something. As a 13-time champion, which she lost count on so she says, what goes through her mind seeing Rhea with the title? Truth says Rhea looks good with it. Charlotte admits, Rhea does look good with the belt. "But I'd look better." That's the Queen for you. Kevin looks forward to this match, wishes her luck and thanks her for her time. Charlotte and Truth do a little dance and Charlotte heads out. Kevin says this is it for Raw Talk, and he says we'll all see them Sunday for Backlash!
---
My Thoughts:
Can we all agree Peacock TV sucks? It sucks, right? Right. I couldn't find this episode under the Raw Talk tab or Recently Added. I had to use the SEARCH function, which maybe should've been obvious, but if in a span of 24 HOURS, the official tab didn't have the episode, that is still bad form. Still a good episode, with Braun having a lot of energy despite literally just having come off a strong and physical finish to Monday Night Raw and with Mahal keeping Truth on his toes about the 24/7 title. I do like that we got quick introductions to Veer (Rinku Singh) and Shanky, and that Mahal is spinning this not as a leader and his henchmen, but three equals with Mahal simply as the one speaking for them. Chances are it'll end up the usual leader and henchmen, but time will tell.
Charlotte's segment was good, too. She was her usual self, didn't really add too much more than what we could understand from Raw itself. She pretended to innocently suggest this, want to see that, but then admits to becoming an opportunist so of course she is pulling the strings. I kinda wish Asuka or Rhea was on this one so they could give us their feelings about Charlotte doing all that, maybe Asuka could share thoughts on what happened with Shayna in the Six Woman Tag and how Alexa was ringside. Honestly, Charlotte should've been asked about that, herself, just to plant seeds of Alexa VS Charlotte. Guess it'll just have to "come as a surprise" this Sunday or next Monday.
NOAH WEEKLY NEWSLETTER VOL.181 ~ 29TH JULY 2022
With only a few weeks before the N-1 Victory tournament kicks off, NOAH is setting the stage and the Juniors are forever causing trouble!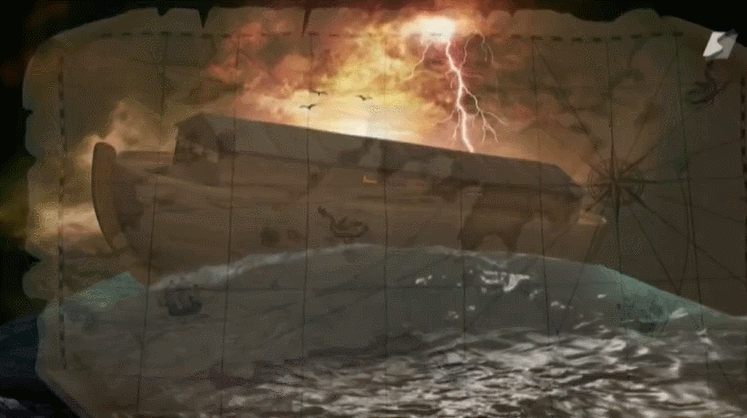 NEWS
Seiki Yoshioka joins the NOAH Junior Regulars
Following a singles match with Daisuke Harada at "STAR NAVIGATION 2022" (July 21st, Korakuen Hall), Seiki Yoshioka took Harada up on his offer to join the NOAH Junior Regulars. Yoshioka explained his decision as he had tried to get the GHC Junior Heavyweight belt by himself and had failed, so now he was going to try getting it working in tandem with people he had never teamed with before.
When it came to meet his new teammates, not everyone was initially happy with Daisuke Harada's decision. Alejandro had no issue with it, Atsushi Kotoge put the past behind them and shook hands, but YO-HEY was a little more cautious, and naturally the same went for Seiki Yoshioka.
To set the scene for newer fans, Yoshioka and YO-HEY were in a unit called FULL THROTTLE together, which fell apart when Yoshioka kicked YO-HEY in the head and turned on the unit saying that expressions such as "Perron" (YO-HEY) and "Mui Bien" (Hajime Ohara) weren't going to get him to the top of the NOAH Juniors and after kicking Hajime Ohara down, he joined with his old friends in STINGER. Since then, he and YO-HEY have been enemies. YO-HEY later said that Harada had made a decision, and basically he would abide by it and see how it went. The ice was broken a little at the NOAH Junior Twitter Space, and again the next day at their second one (NOAH seemed intent on replaying the first interview), but being in the ring and tagging together is the real show your true intentions as far as the NOAH Juniors go, and this is precisely what is going to happen on the 29th July when YO-HEY, Seiki Yoshioka and Daisuke Harada team together against STINGER. Yuya Susumu is not impressed by Yoshioka's decision, asking if this is the path he chose on leaving them?
STINGER vs Perros Del Mal; A Tale of Two Tag Belts
Since Eita stole Yoshinari Ogawa's tag belt, Ogawa has been on a long and fruitless quest to get it back. He almost succeeded at Korakuen Hall on the 22nd July, when he snatched the belt and went backstage during the match (leading to an unintentional but typical slightly funny moment of Yuya Susumu having to be the responsible one and sort things out), but PERROS chased him and grabbed the belt back. In the ring, Yoshinari Ogawa was taped to the ropes and forced to watch young Kai Fujimura forced to submit. HAYATA saved Ogawa from being beaten down by running into the ring and making PERROS scatter. Backstage, another fight broke out when Ogawa threw a plastic water bottle at PERROS and attempted to get the belt back. Eita declared it was his, and ran off with NOSAWA, as he clutched the belt to him. In fury, Ogawa threw a steel barrier. Fortunately, the other tag belt is safely in Chris Ridgeway's possession. Eita warned him not to come back too quickly, he's having too much fun beating up Ogawa.
"Not Misawa or Mutoh"
Kaito Kiyomiya says that despite the "Three Sacred Treasures" (as the Japanese sports press have named Keiji Mutoh's gifts of The Shining Wizard. The Figure Four and The Dragon Screw), Kiyomiya at the moment has no intention of using them. He is grateful to Mutoh, but during the N-1 he wants to win as himself and find a move that is uniquely his. Kiyomiya believes that this final task from Keiji Mutoh, is Mutoh's final gift to him.
Shuji Kondo's mind games
Shuji Kondo declared that he would defeat HAYATA by using mind games. However, after their last pre match at Korakuen Hall on the 22nd July where Kondo had basically side stepped HAYATA, no sold him and then was not where HAYATA had anticipated he would be, HAYATA played his own mind games by offering Kondo a handshake and then attacking him, dodging Kondo he slid out of the ring and growled on the mic, "To be continued, August 8th, Korakuen Hall".
N-1 VICTORY battlelines drawn up
The heavyweights are gearing up for the N-1 VICTORY, which means they go slightly wild like their junior counterparts.
Katsuhiko Nakajima says this will be his summer, and has already sparked with Kaito Kiyomiya, defeating him and throwing him from the ring at the last Korakuen.
Kenoh says he is aiming for Kazuyuki Fujita to avenge his GHC National loss, and of course to rid NOAH of what he terms "the old men". Kenoh has also renamed the N-1, the K-1 as he believes it will come down to Masakatsu Funaki (GHC National Champion), Katsuhiko Nakajima (the winner of the league the past two years) and himself (the GHC Heavyweight Champion). Kenoh says he will win.
Go Shiozaki is aiming for Satoshi Kojima
Satoshi Kojima is looking to create his own record and be the first person to win a Grand Slam in league matches in New Japan, NOAH and All Japan.
OPEN THE TRIANGLEGATE Update
Perros Del Mal De Japon retained the titles against HIGH END on July 21st, and have been challenged by M3K. This match will take place in Dragon Gate. However, NOSAWA Rongai has challenged YAMATO to a singles match which will take place in NOAH.
ELSEWHERE IN NOAH
– Mohammed Yone said in a recent interview that before matches, he pumps up his 'fro by about 10cm
– Pec flexing seems to have become a competition in NOAH as Satoshi Kojima does it with Kenoh and Katsuhiko Nakajima doing it in matches, and Kaito Kiyomiya demonstrating it to the crowd at one of the recent fan events.
– Katsuhiko Nakajima was asked if he where to have a girlfriend among the NOAH roster, who would it be? He said it would be himself.
– NOAH will go back to selling full seating for venues in September
– Fans are wondering when HAYATA is going to start talking like Kenoh!
– NOSAWA asked Masaaki Mochizuki (52), who was dressed in the baggy pants, t-shirts, shades and varsity jackets and floppy blonde hair reminiscent of 90s college boys, if he was a little old to be dressing that way? He added that Ryoto (Mochizuki's son) didn't really want to be dressing that way either.
– KENTA wrote in his biography a funny/embarrassing incident that took place in Hakodate when he and Kenta Kobashi were eating with some locals. Kobashi asked KENTA who was his favorite in a local band called "Judy and Mary", did he like "Judy" or did he like "Mary". While the locals suppressed their giggles as the band is a four piece and not a duo like Kobashi thought, KENTA (who himself was turning red at Kobashi trying to be hip) saved him further embarrassment and said "Judy". It is probably better that Kobashi did not ask Jun Akiyama…
Another KENTA story was when he was injured during training for his debut due to an elbow to face by Makoto Hashi. Concerned, Mitsuharu Misawa came over and tilted KENTA'S head up to look. KENTA said he forgot the pain in his nose, as he was more worried about Misawa kissing him.
EVENT RECAPS AND POST MATCH INTERVIEWS
STAR NAVIGATION 2022 (Thursday July 21st, Korakuen Hall)
STAR NAVIGATION 2022 (Friday July 22nd, Korakuen Hall)
CURRENT CHAMPIONS
THIS WEEK IN NOAH
Saturday, July 30th
Venue: Act City Hamamatsu, Shizuoka
Start: 18:00 JST
Broadcast: WrestleUniverse (broadcast on Tuesday 2nd August from 18:00 JST)
Sunday, July 31st
Venue: Ishikawa Industrial Exhibition Hall No. 3, Ishikawa
Start: 16:00
Broadcast: WrestleUniverse (broadcast on Wednesday 3rd August from 18:00 JST)
Friday, August 5th
Start time: 18:30 JST
Venue: Korakuen Hall
Broadcast: WrestleUniverse (Live)
DEPARTURE celebrates NOAH's birthday, which means that this year, NOAH will turn twenty two. Each year NOAH reaches this point is a miracle given the turbulent history of the promotion. Mitsuharu Misawa gave NOAH's first ever show this name as a way of sticking up two fingers to All Japan as he had walked out with three of The Four Pillars, half of the roster, and most of their young talent, referees, office staff and eventually NOAH would even take All Japan's TV spot.
LINKS
"Why did you start using "Kinniku Buster" in Pro Wrestling?" Mohammed Yone, "I wanted a special move to say "This is who I am"
Satoshi Kojima swears an early comeback for the N-1, will he exceed Mutoh in The Grand Slam & Three Promotions League Championship? 
Kenoh plans a N-1 Veteran "Spring Clean", the number one target is Kazuyuki Fujita, the symbol of the old men
Neither Misawa or a copy of Mutoh! Kaito Kiyomiya talks about his N-1 Resolution
Fan Meeting 2022 – Saturday 23rd July
Fan Meeting 2022 – Sunday 24th July
Kaito Kiyomiya, who has inherited Keiji Mutoh's special moves, will display a "New Kiyomiya at N-1"
From Cirque Du Soleil..the hidden "Real Face" of super unique wrestler Ninja Mack
AKITOSHI SAITO'S N-1 EVALUATION
BOOK CORNER
"DONMAI, DONMAI" – Mitsuharu Misawa's diary
With thanks to: Metal NOAH
GIF taken from WrestleUniverse
NOAH WEEKLY NEWSLETTER VOL.180~ 19TH JULY 2022
NOAH had a busy week-ish! News champions! Vacated belts! Gifts being passed along. It's a fresh voyage for NOAH!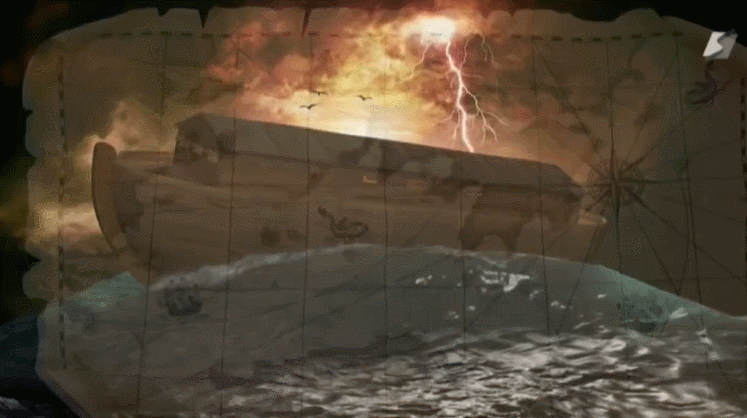 NEWS
Kenoh becomes the 40th GHC Heavyweight Champion, second reign to usher in a NOAH for the younger wrestlers. 
Following a feud which involved arguments over squats, Lion push ups, push ups and then Kenoh doing karaoke (which he said he wouldn't when Kojima mentioned it), Kenoh won the GHC Heavyweight Championship in 28 minutes and 17 seconds following the Moonsault Double Knee Attack. Kojima took so many PFS during the match, that the next day when taking a bath he wondered if he had broken ribs.
Kenoh's first title reign was about taking NOAH back to The Budokan, his second title reign is about changing the dynamics in NOAH. Kenoh had stated throughout the build to the title match that he was going to create a new NOAH, and one where reliance was not put on the veterans, but rather the young people in NOAH (even Kaito Kiyomiya) who would finally get their say.
HAYATA defends, dangerous new challenger emerges
Despite matches ending in a kick to the head by Seiki Yoshioka (even in matches that Yoshioka wasn't in), HAYATA defended the GHC Junior Heavyweight. Yoshioka had said an interview that he would end the match by "Critical Strike", but ironically it was HAYATA who ended the match that way with The Headache. No reconciliation with STINGER in sight, Yoshioka slunk off backstage, vowing to get stronger and climb up again. HAYATA'S next challenger came to the ring when HAYATA was still lying on the mat.
It was Shuji Kondo, who fans said was HAYATA'S "most dangerous challenger so far". Kondo is far more heavily built than any of HAYATA'S other challengers, and stronger too. They are not total strangers, having met before at Naomichi Marufuji's "Flight". Kondo did not mince his words, asking HAYATA if he knew the significance of his coming to stand in the ring, but then again, HAYATA didn't speak, did he? He reminded HAYATA of the fact that he was once a GHC Junior Heavyweight Champion (September 2012) and he wanted that belt back.
HAYATA snatched the mic from Kondo and swore he would defeat him and raise the value of the belt. Backstage, Kondo said he was surprised that HAYATA could and did speak, while HAYATA (not looking into the camera but from side to side) said that he was happy that others had come from other promotions for the belt, but it would be himself who would defend and raise the value. Title match has been set for 5th August at Korakuen Hall.
GHC Heavyweight Tag Titles vacated and won by The Sugiura Army's Hideki Suzuki and "eccentric partner" Timothy Thatcher
Due to what NOAH called "various circumstances" surrounding Michael Elgin, NOAH announced that the GHC Heavyweight Tag Titles would be vacated, and Yoshiki Inamura would join Masa Kitamiya to fight for them. THE TOUGH were back together, but it was to be an unhappy reunion as Yoshiki Inamura was choked out by Hideki Suzuki leading to a match stop and the titles going to The Sugiura Army. Masa Kitamiya was furious and left screaming in rage, backstage he walked off angrily telling Inamura to "Get the hell out of my way!". They will be teaming together again (albeit with the presence of Shuhei Taniguchi) on the 22nd July. It's going to be interesting to see how it goes.
In the winners interview afterwards, Hideki Suzuki said he was not looking to the future, he was looking like he had always done, at the present. But regarding the future, the GHC Heavyweight and the GHC National beckoned.
STINGER & PERROS, Eita tells Chris Ridgeway to stay away for longer
Perros Del Mal De Japon got their revenge on Yoshinari Ogawa, for Ogawa abusing the "gift" that NOSAWA Rongai had tried to barter the GHC Junior Heavyweight tags in Shizuoka with, and throwing the white powder in the bag in Kotaro's face. STINGER (and Kaito Kiyomiya) teamed up to beat on Kotaro, with Ogawa throwing so much powder that Kotaro was caked in it and looked like an elderly Geisha. Perros Del Mal De Japon got their revenge at The Nippon Budokan by keeping Yuya Susumu out of the ring, and torturing Yoshinari Ogawa. Backstage, Eita told Chris Ridgeway (whose surname he claimed not to remember until Kotaro reminded him) to stay in England for a while and not to rush back. It gave them more time to beat up Ogawa. Nothing has been announced regarding Ridgeway's return as of yet.
"Three Treasures" from Keiji Mutoh
After weeks of preparation (which included reading every book he could, playing computer games with Keiji Mutoh in them, and practicing his moves) Kaito Kiyomiya faced Keiji Mutoh at The Nippon Budokan on the 16th July. This was to be their final singles match, and Kiyomiya knew this was his last chance. Mutoh had said he didn't want Kiyomiya to put the old man out of his misery, but neither did he want him to be haunted by his ghost, and during the match both gave it their all, Mutoh even pulling out a clunky top rope Hurracanrunna. Kiyomiya worked throughout the match on Mutoh's knees, and eventually did the unthinkable, he scored his one and only win by submission.
Backstage, Mutoh reflected that since Kiyomiya had defeated him, he was going to give him three gifts (ABEMA called these the "Three Treasures") which were The Shining Wizard, The Dragon Screw and the The Figure Four. He wanted Kiyomiya to inherit them and take them forward and make them his own. Kiyomiya said that he had learned a lot from Mutoh, far more than he realized, and was seen after The Budokan was over practicing the moves that were now his for the N-1 VICTORY.
Masashi Aoyagi passes away
Masashi Aoyagi, who had been a big part of NOAH for the first fifteen years, passed away in early July. NOAH were affected by the loss, with Kotaro Suzuki and Akitoshi Saito remembering him in particular. Kotaro remembered him as a kind man when he was a trainee, who always had a smile, while Akitoshi Saito, who was Aoyagi's student, remembered him as a strict but fair teacher. NOAH held the traditional ten bell salute on July 10th in Fujisan Messe, and Akitoshi Saito wore Aoyagi's obi belt to the ring.
N-1 Victory 2022 announcement
The following were announced for the N-1 VICTORY 2022
A BLOCK
Kenoh
Kazuyuki Fujita
Go Shiozaki
Masato Tanaka
Masaaki Mochizuki
Hideki Suzuki
El Hijo Del Dr Wagner Jnr
Anthony Greene
B BLOCK
Masakatsu Funaki
Kaito Kiyomiya
Katsuhiko Nakajima
Takashi Sugiura
Masa Kitamiya
Satoshi Kojima
Timothy Thatcher
Jack Morris
Kenoh as the reigning champion will be taking part this year. It has not been common in past years for champions to take part, as neither Kaito Kiyomiya or Naomichi Marufuji did. Kenoh says his biggest rival is Kazuyuki Fujita, who he has never forgiven for taking the GHC National from him.
Jack Morris, a Scottish wrestler, who competes for ICW, will be making his NOAH and N-1 VICTORY 2022 debut.
Yoshiki Inamura's Fire Festival 2022
Yoshiki Inamura has made up for last years disappointment caused by a leg injury by blazing his way through the Fire Festival. He drew with Masato Tanaka and defeating Hide Kubota, Takafumi and Nagao Sasaki, which puts him at the top of the block. Now only Fuminori Abe remains on Wednesday 27th July. One fan said that Inamura was emotional at the NOAH fans calling his name.
ECW Reunion, NOSAWA wants Sabu
NOAH at the Nippon Budokan was an unlikely place for Masato Tanaka, Rob Van Dam and Super Crazy to reunite in a hardcore match, but that is exactly what happened. NOSAWA Rongai was part of the match, although he was the only one who had never been in ECW (although he probably would have liked to have been). The match, which was as RVD had commented structured like ECW wrestlers knew how, was won by RVD on NOSAWA. After the match NOSAWA (who had come to the ring clutching a Sabu autographed chair) planned to bring in Sabu for another ECW reunion hardcore match. RVD warned him to be careful what he wished for.
YouTube Wars
Kaito Kiyomiya announced on the 18th July, that he was starting his own YouTube channel. He acknowledged that he was not as skilled talker as Kenoh was, but he was planning to do things that he could do with his body. Kenoh naturally started grumbling that Kiyomiya was only starting a YouTube channel as Kiyomiya was jealous of his, (but could he sing what he did on karaoke?), while Naomichi Marufuji wondered if he should start his own. Even Katsuhiko Nakajima got in on the trend by saying that YouTube certainly was popular among NOAH wrestlers.
Naomichi Marufuji's return
Naomichi Marufuji will return to NOAH on the 5th August, which is NOAH's birthday. He will return at "Departure 2022" and team with Go Shiozaki and Takashi Sugiura against Satoshi Kojima, Masato Tanaka and Daiki Inaba.
ELSEWHERE IN NOAH
– Haoh still has not made an appearance. I am wondering if he will come back on the technicality that Tadasuke expelled Haoh, he is Yuki Sato.
– Daisuke Harada used sign language to talk to a child with hearing impairment at the NOAH autograph session by signing "Thank you" to them.
– In typical Sugiura Army chaos, they came out and stood in the wrong corner when seconding Hideki Suzuki, which meant they were supporting THE TOUGH. Hideki Suzuki asked them if they were enemies now.
– Naomichi Marufuji was offered a pen where if you tip it, the clothes on the woman fade away. He decided he did not need it.
– Tadasuke debuted a new costume at The Nippon Budokan, revealing his long pants could be torn off like stripper pants. It's apt he did it when he was in the ring with YO-HEY, which is probably his revenge for having to sit and wait for The GinGin Boys to finish their entry.
– New Japan's Kazuchika Okada used Mitsuharu Misawa's Emerald Flowsion against Jeff Cobb in their G1 match.
– Chris Ridgeway and HAYATA will have a singles match at WrestleCarnival in Nottingham, United Kingdom, on August 7th. Chris Ridgeway is the current Pure Champion, and Yoshinari Ogawa has always wanted a title match with Chris in the UK. HAYATA will later face Dean Allmark when he appears later in the week for PROGRESS wrestling in the north of England.
– Dante Leon made his NOAH debut at the NOAH Budokan. An exciting wrestler who combines both mat and aerial wrestling, fans cannot wait to see him against the NOAH Juniors.
– Kaito Kiyomiya came to the press conference dressed so formally to announce his YouTube channel, that fans thought that he was going to announce his marriage.
EVENT RECAPS AND POST MATCH INTERVIEWS
SUNNY VOYAGE 2022
YAMAGATA BIG WING, YAMAGATA – SUNDAY, JULY 3RD
FUJISAN MESSE, SHIZUOKA – SUNDAY, JULY 10TH
ABEMA PRESENTS DESTIONATION 2022 – NIPPON BUDOKAN, TOKYO
CURRENT CHAMPIONS
THIS WEEK IN NOAH
STAR NAVIGATION 2022
Venue: Korakuen Hall, Tokyo
Time: 18:30 JST
Broadcast: ABEMA
– The event will be put on WrestleUniverse after it finishes.
Venue: Korakuen Hall, Tokyo
Time: 18:30 JST
Broadcast: WrestleUniverse (Live)
*Note about broadcasts
Unless you are living in Japan or have a VPN you know is compatible with ABEMA, please do not subscribe to the service. For fans living outside of Japan, a subscription to WrestleUniverse would be better as they show more NOAH shows than ABEMA, and usually the events get uploaded very quickly. ABEMA broadcasts are only in Japanese, you can only watch them live, and this is the only NOAH they show. They do not broadcast old shows as these belong to Samurai TV.
OTHER EVENTS
July 9th: Road to Nippon Budokan special autograph session
July 23rd & July 24th: Fan Meeting 2022 
Sunday, July 24th: Hajime Ohara (38)
Sunday, July 24th: Go Shiozaki debut anniversary (18)
LINKS
"One And The Same" Kaito Kiyomiya releases a devilish flash elbow to defeat Mutoh
Professional wrestler Kaito Kiyomiya talks about his thoughts on the battle with Keiji Mutoh, who will retire next spring
Fan Event Recap: Road to Nippon Budokan special autograph session
Yoshiki Inamura's Injury Story (Part 1) 
Yoshiki Inamura's Injury Story (Part 2)
"The future cannot really been seen, unless we create a new shine by ourselves". Kojima, the impact of "Waiting", the past…interview with Kenoh ahead of The Nippon Budokan
"NOAH's Great Talent" Yoshiki Inamura to shoot to the top by taking the title at the ZERO-1 Fire Festival
GHC Junior Challenge – Interview with Seiki Yoshioka, keyword is "Critical Strike", the ultimate finish for The Budokan semi
Reasons for Kaito Kiyomiya's "Perfect Imitation" facing Keiji Mutoh on Retirement Road
Budokan GHC Junior Championship Match signing: Yoshioka openly announces KO, HAYATA "Can See How To Win"
NOAH's Budokan GHC Pre Match Press Conference: Kenoh's "Green Tie" declaration of recapture of treasure, "NOAH Now Is Me", Kojima's rivalry with the G1 opening round
The sudden change to the tag champion decisive match, Suzuki burns "Only the results matter", explosive stand off with THE TOUGH
Ninja Mack, who has come to Japan for the first time in two months, is looking to challenge for a title. Press conference with Dante Leon for the first time
RVD "Show True Hardcore Fight", Tanaka "Budokan like ECW Arena", magnificent former ECW duo meet
"Toward a NOAH for young wrestlers to speak" Kenoh declares his statement of belief, N-1 VICTORY and Fujita humiliation
Kiyomiya announces opening of a YouTube channel, the press conference itself becomes a "Hidden Camera"
BOOK CORNER/OLD ARTICLE TRANSLATIONS
Donmai-Donmai (Mitsuharu Misawa's diary)
GIF taken from WrestleUniverse, NOAH Official YouTube & Pro Wrestling NOAH Official Twitter