Cook's Top 5: Los Angeles Rams Quarterbacks
So most of us feel like the Greatest Show on Turf put the Rams on the map; but there's more history than that. Which QBs fill out this list over the franchise history and moves?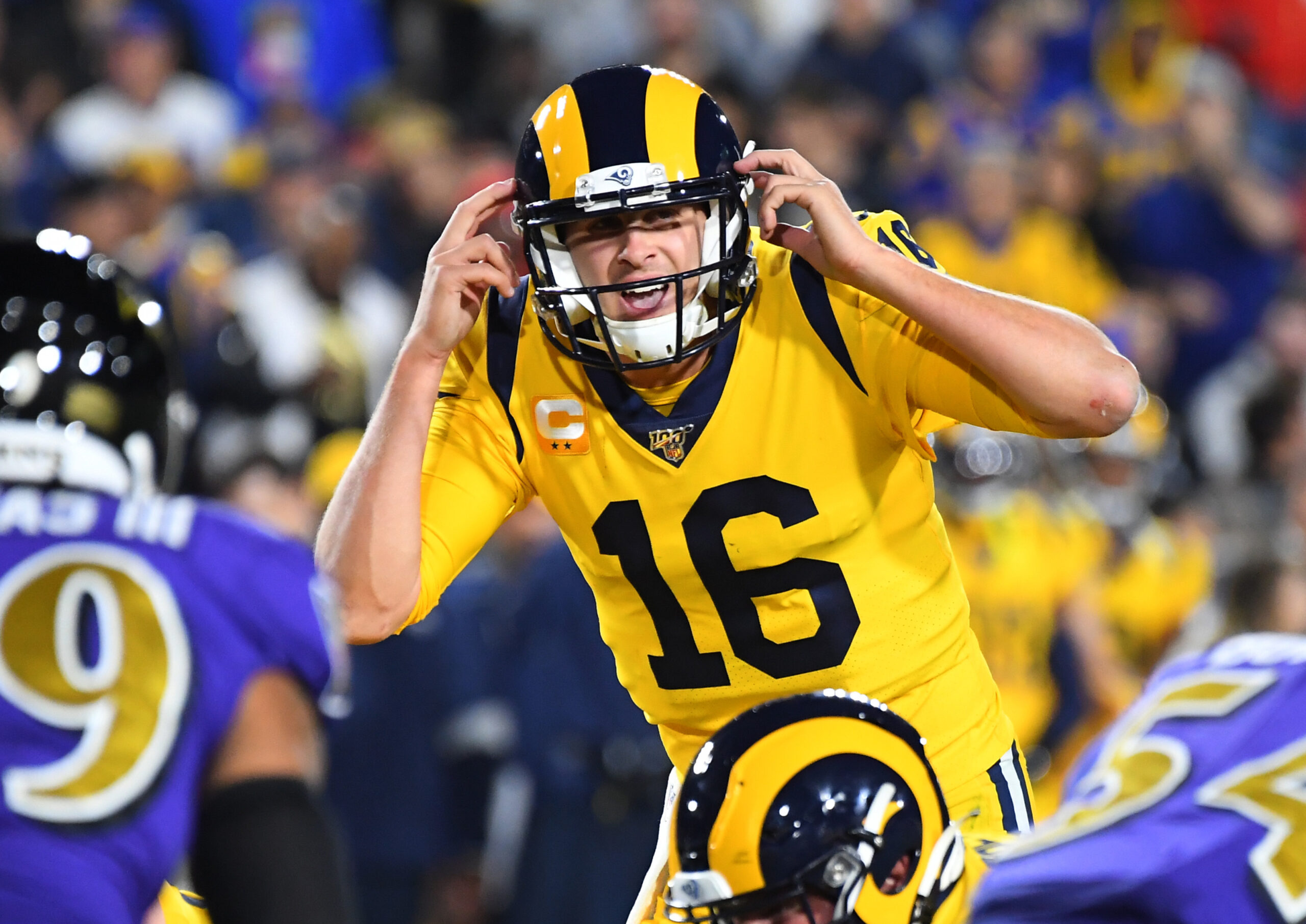 The Rams have been all over the place. Started in Cleveland, moved to Los Angeles, moved to St. Louis, and are now back in Los Angeles. This latest LA move might be permanent, time will tell. They've only won three championships in eighty-five seasons, but could be a threat to add to that number in the coming years. Again, time will tell.
So what are we telling now? The top five quarterbacks, duh.
5. Jim Everett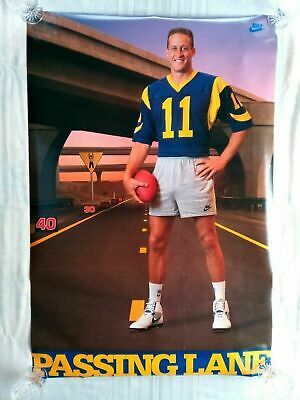 Everett was the third overall pick in the 1986 NFL Draft out of Purdue University. The Oilers took him, but were unable to agree on a signing so they traded him to the Rams. Statistically speaking, Everett was a very good QB for most of his career. He led the Rams to three playoff appearances in 1986, 88 & 89, and made the Pro Bowl in 1990. Everett led the NFL in touchdown passes during the 88 & 89 seasons. He's still thrown for more passing yards than any QB in Rams history.
Unfortunately, Everett's teams weren't able to find much success after the 1980s ended. His last four seasons saw the Rams finish with six or fewer wins, and three seasons in New Orleans afterward only saw the Saints make it to seven wins. He's most well-known today for an altercation he had with Jim Rome, who had taken to calling Everett "Chris" due to his inability to take multiple sacks from opponents. All due respect to Rome, he was quite the talker back in the day, but that take sucked and hasn't aged well.
4. Bob Waterfield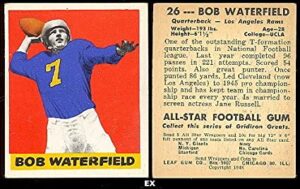 The fact that Waterfield was married to Jane Russell tells you what kind of man he was, amirite? #heynowwww We're talking about the first QB to lead the Rams to an NFL Championship, and he did it in his rookie season while being named the MVP. The 1945 NFL Championship Game was reportedly won by Waterfield singlehandedly. He had a couple of touchdown passes, and also served as the team's punter and kept his opponent deep in their own territory that way. Oh, and he was also a defensive back. Naturally, you could only go down from that point.
The Rams moved out of Cleveland a month after that game, and it took a couple of years to get back to that level. 1949 would see them get back to the Championship Game. Waterfield shared the starting QB duties with Norm Van Brocklin for the last three years of his career, and made the Pro Bowl in two of them. 1951 would see them win another title, Waterfield started more games but Van Brocklin got more stats. I would speculate that maybe more football teams should look into playing multiple quarterbacks, but I'm still recovering from the time I suggested that a hockey team could start more than one goalie during the playoffs. A guy suggests that Pekka Rinne could use a night off, and everybody assumes the guy wants Rinne run out of town. Completely ridiculous, but that's sports fans for you.
3. Roman Gabriel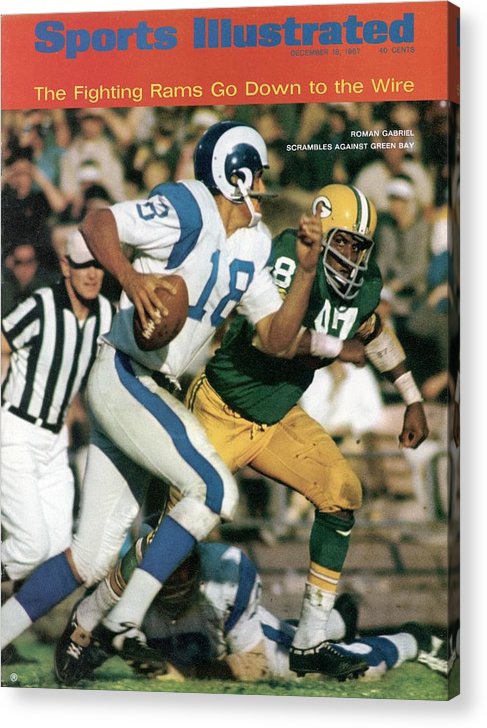 Gabriel made waves at NC State and was selected with the second overall pick in the 1962 NFL Draft by the Rams. He spent three seasons in a backup role before new head coach George Allen made him the starter in 1966. It was one of the key factors for the success Allen found in his five seasons with the Rams, as Gabriel earned a Pro Bowl selection in three of them.
1969 was Gabriel's finest season with the Rams. He won the MVP award while leading the league with twenty-four touchdown passes to only seven interceptions. Gabriel helped lead the Rams to six straight winning seasons before a bit of a dip in 1972. He moved on to the Eagles in 1973 and had a Pro Bowl season for them while winning the Comeback Player of the Year award. He still leads the Rams in touchdown passes with 154 & wins with 74.
2. Norm Van Brocklin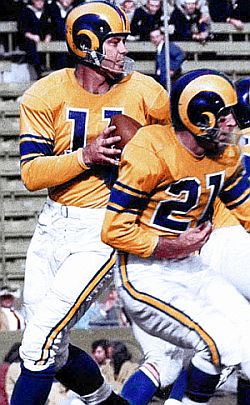 Nicknamed "The Dutchman" because apparently that's what people from South Dakota were called, Van Brocklin came to LA in 1949 while Bob Waterfield was already one of the top stars in the NFL. Coach Jon Stydahar came up with the idea of "why not use both of my star quarterbacks" and it worked out pretty well for the Rams. They made the championship game in 1950 & won it in 51 with Van Brocklin & Waterfield sharing the job. Van Brocklin made six straight Pro Bowls from 1950-55, led the league in passing yards in 1954, and led the league in yards per passing attempt four out of five seasons.
Van Brocklin had one of the best single game performances by any quarterback in Week 1 of the 1951 season. He threw for an incredible 554 yards against the New York Yanks, a record that still stands today even with passing being what it's become the past couple of decades.
Honorable Mention: Marc Bulger
Bulger took over for our number one, and was also overlooked by the experts prior to becoming the Rams QB1. He became the starter for the rest of the 2000s, making two Pro Bowls and leading the team to the playoffs in 2003 & 04. His best season was 2006, where he threw for 4,301 yards & 24 touchdowns versus eight interceptions. Bulger's performance fell off the next three seasons though, along with the Rams' fortunes.
1. Kurt Warner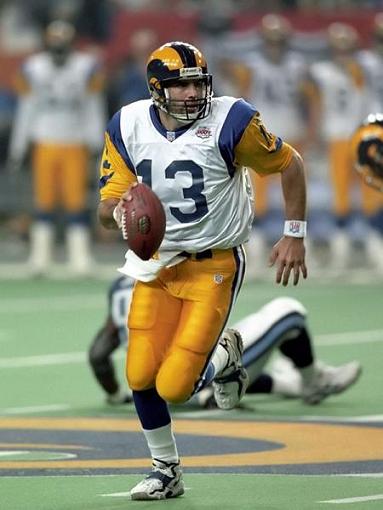 The further we get from Kurt Warner's career, the better his story becomes. I can't say I fully appreciated it at the time, as it felt like too much hype. Looking back, it might not have been enough, especially compared to the alleged "underdogs" that the media gets behind now. After his college career at Northern Iowa, Warner went undrafted in 1994 & got a tryout with the Green Bay Packers. He didn't make the team & wound up in the Arena Football League, where he led the Iowa Barnstormers to two ArenaBowls.
Warner signed with the St. Louis Rams at the end of 1997, was sent to NFL Europe where he led the league in touchdowns & passing yards, and returned to be buried on the depth chart behind Tony Banks & Steve Bono. He was even unprotected during the Cleveland Browns' expansion draft. One thing led to another, Warner became the main backup behind Trent Green, and when Green got hurt the rest was history. Warner had an incredible season as the Greatest Show on Turf was formed with him, Marshall Faulk, Torry Holt & others. He helped take the Rams from a 3-13 afterthought to Super Bowl Champions. 2000 was a bit of a setback, but Warner returned to form in 2001, leading the league in passing yards & touchdowns & taking the Rams back to the Super Bowl. They lost to some team called the Patriots, if memory serves.
Thing is, Warner didn't have the longevity of some of his Rams peers. He started far fewer games than anybody else on this list. He only lasted three seasons with the Rams before he became ineffective. So why is he first on this list? Because we'll take three seasons of greatness over more seasons of "good". He won the MVP in 1999 & 2001, was Super Bowl XXXIV MVP, and became one of the better feel good stories in NFL history. He also became the first man to make the top of two of these lists, which I'm sure ranks among his personal career highlights.
Thanks for reading! Next time we'll look at the Miami Dolphins!
Down The Wire: No Cap Recap NFL Conference Championship
Tom and Dave are back, with no cap, to give you their thoughts on an exciting NFL Championship Sunday!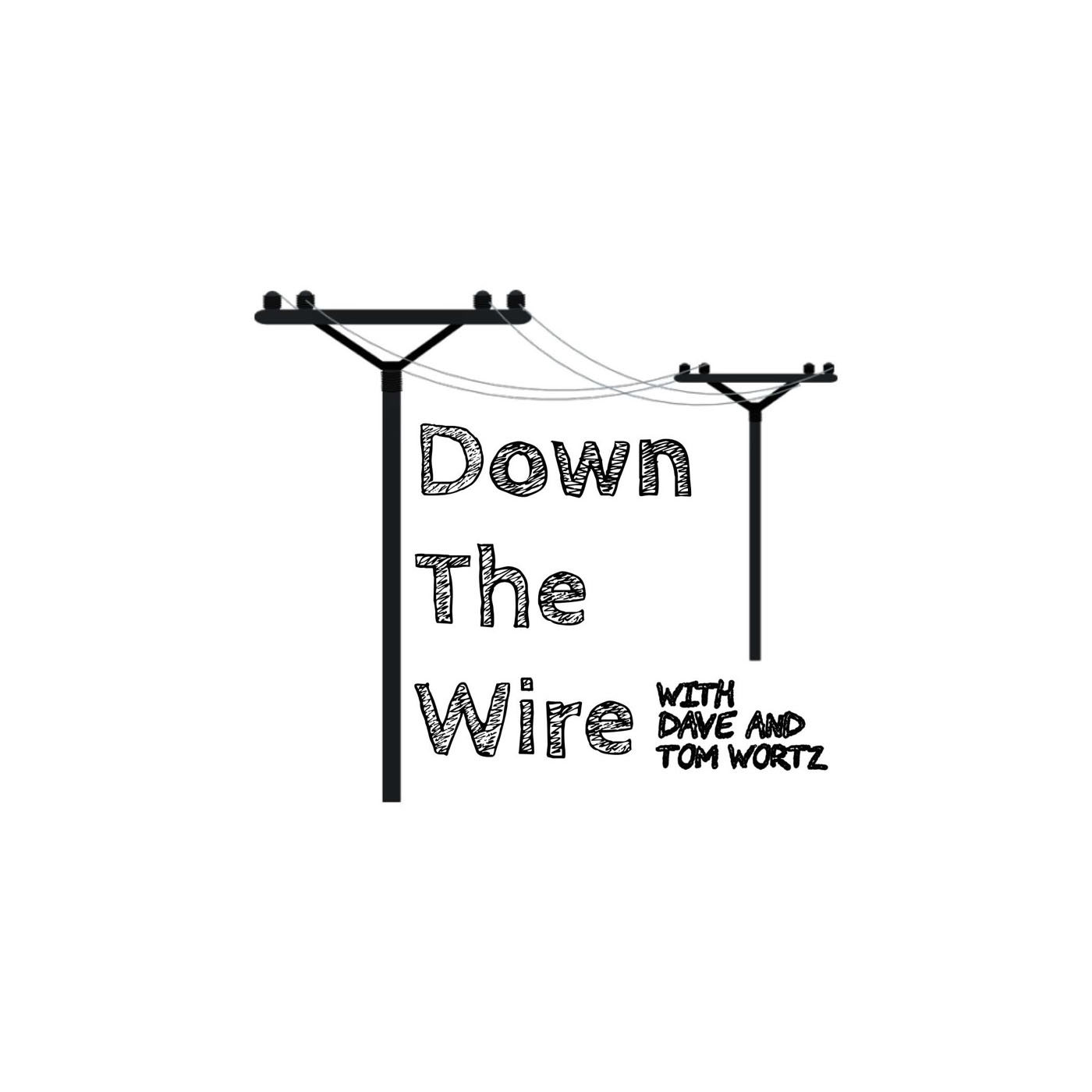 Tom and Dave are back, with no cap, to give you their thoughts on an exciting NFL Championship Sunday!

Powered by RedCircle
About the Chairshot Radio Network
Created in 2017, the Chairshot Radio Network presents you with the best in wrestling and wrestling crossover podcasts, including POD is WAR, Women's Wrestling Talk, The #Miranda Show, Badlands' Wrestling Mount Rushmores, The Outsider's Edge, DWI Podcast, Bandwagon Nerds, the Greg DeMarco Show, 3 Man Weave, Five Rounds, Turnbuckle Talk, The Reaction and more! You can find these great shows each week at theChairshot.com and through our distribution partners, including podcasting's most popular platforms.
---
The Chairshot Radio Network


Your home for the hardest hitting podcasts and radio shows!
Listen on your favorite platform!
iTunes  |  iHeart Radio  |  Google Play  |  Spotify
Listen, like, subscribe, and share, and share!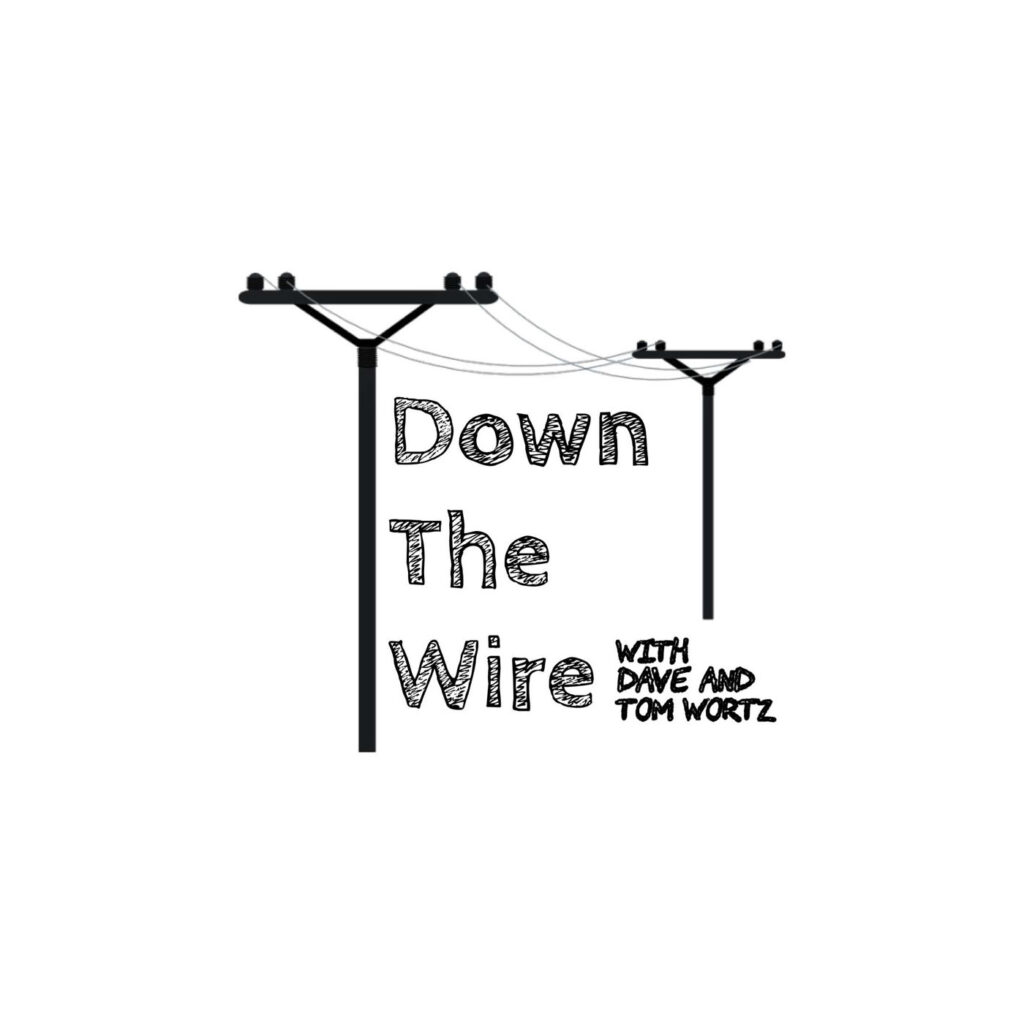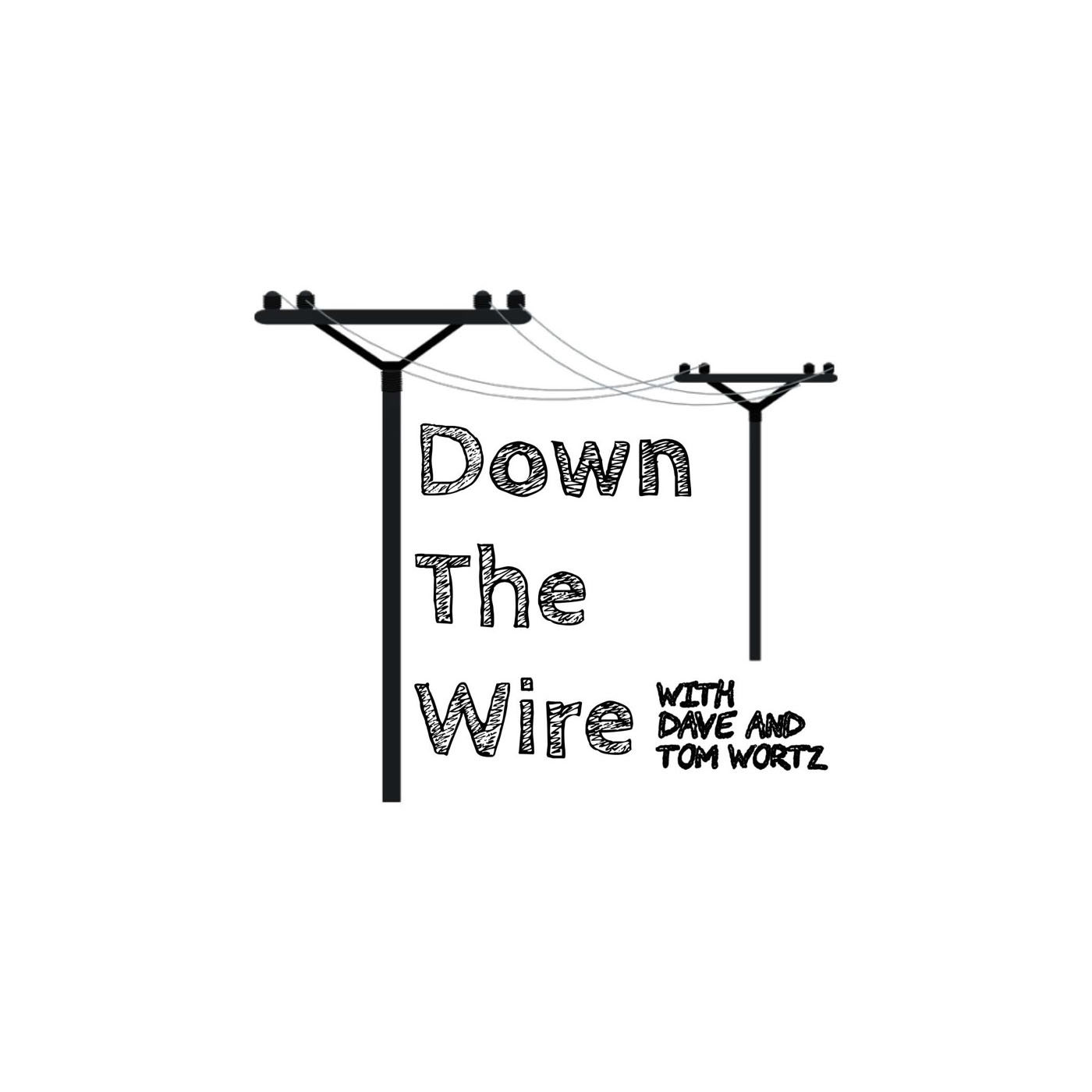 Cook's 2022 NFL Gambling Picks: Championship Weekend
This Sunday, two teams will advance to the NFL Super Bowl! Who will they be? Steve Cook brings his 6-2 playoff record to Championship Weekend!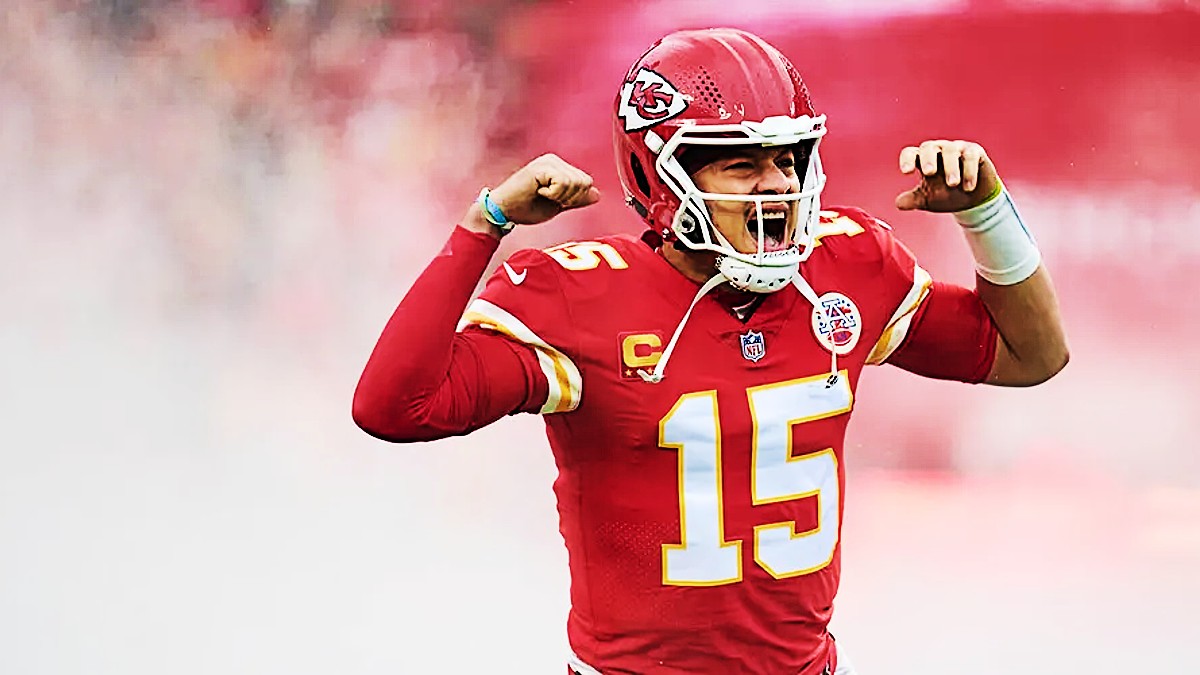 This Sunday, two teams will advance to the NFL Super Bowl! Who will they be? Steve Cook brings his 6-2 playoff record to Championship Weekend!
Hi, hello & welcome to Championship Weekend! I'm Steve Cook, and I hate to say it, but last week's Divisional Round didn't live up to the billing. The Chiefs only beat the Jags by seven, but it never really felt all that close, and was likely only that close due to Patrick Mahomes getting injured early in the contest. The Eagles blew out the Giants in a snoozefest. The Bengals blew out the Bills in another surprising snoozefest. Then the 49ers & Cowboys messed around and somebody had to win.
Is Championship Sunday going to live up to the hype?
Sunday, January 29
San Francisco vs. Philadelphia (-2.5)
NFC ranks this season

49ers Defense Eagles Offense
PPG 1st 1st
YPG 1st 1st pic.twitter.com/C0v702DiAZ

— NFL on CBS 🏈 (@NFLonCBS) January 24, 2023
There was a point in this season where some of us wondered if the Philadelphia Eagles were going to lose a game. I always figured they would, because going undefeated is a long row to hoe, but some folks out there thought the Eagles could get it done. They didn't. Nothing wrong with that, but then the Eagles looked quite pedestrian during the last month of the regular season, largely due to Jalen Hurts getting hurt and missing some games. Even though Micah Parsons and other top NFL experts tried to tell us that Jalen Hurts was a system quarterback, Hurts going out was a serious detriment to the Eagles. That missed stretch of games became his best argument for 2022 MVP. He looked healthy against the Giants, and the Eagles looked like the Eagles we saw early in the season.
The 49ers road was slightly more bumpy. They stumbled out of the gate, losing their first game to the hapless Bears & were 4-4 heading into their Week 9 bye. They went through Trey Lance & Jimmy Garopplo at quarterback, both got hurt and they ended up with Brock Purdy starting. During this process, they finangled a trade with Carolina for Christian McCaffrey, which added a whole new dynamic to their offense. They haven't lost a game since October 23, and have rarely looked vulnerable.
It's going to be a close one, so I have to side with the underdog. Roll with those 49ers.
Cincinnati vs. Kansas City (-1)
AFC Championship Game spread movement @BetMGM

-1.5 Chiefs: Open

-1.5 Bengals: Monday

-2.5 Bengals: Tuesday

-1.5 Bengals: Wednesday

-1 Chiefs: Today pic.twitter.com/76JmTTZjYS

— Pickswise (@Pickswise) January 26, 2023
I haven't seen line movement like this on a big time game since I started doing this column. It seems pretty strange on the surface, but when you think about it for a minute it all makes sense. See, this game's result hinges on the status & performance of one player. Sure, the Bengals have a number of solid players. Guys like Joe Burrow, Ja'Marr Chase, Tee Higgins, Joe Mixon, Logan Wilson, they're all halfway decent. The Chiefs have a good amount of weapons on offense & defense. But there's only one player in this game that really matters.
Patrick Lavon Mahomes II.
I'm not telling you anything you don't already know. You already know that Patrick Mahomes is the best quarterback in the NFL. Some might say that Mahomes is merely the best current quarterback in the league, but we all know that he's the greatest of all time. Tom Brady? Pfft, he could never do half of what Mahomes does on a field. Peyton Manning? Get outta here with that stuff. Joe Montana? Are you serious, bro? Mahomes has only spent six seasons on an NFL roster, and he's already surpassed them all. The question is just how high this guy's gonna set the bar for everybody else that follows.
OK, I know that the Bengals have somehow won three straight games against the Chiefs. We have a word that describes each of those games. It's the same word that my fellow media members used to describe the team making it to last year's Super Bowl. In fact, it's the same word they used to describe the Bengals somehow defeating the greatest team in the history of football last week. Seriously, how are the Buffalo Bills not in this game? I can only assume they're playing the winner of this in the Super Bowl.
Indeed, the Bengals are a fluke. That's what the media has been telling me for over a year now, and I know the media would never lie to me. They have no business being in this game, and there's no doubt that everybody reading this should throw their money on the Chiefs. The games aren't usually this easy to predict this late in the season.
NFL Playoffs Record: 6-2