Mitchell's Raw Talk Report! (6/14/21)
Will Raw Talk get twisted?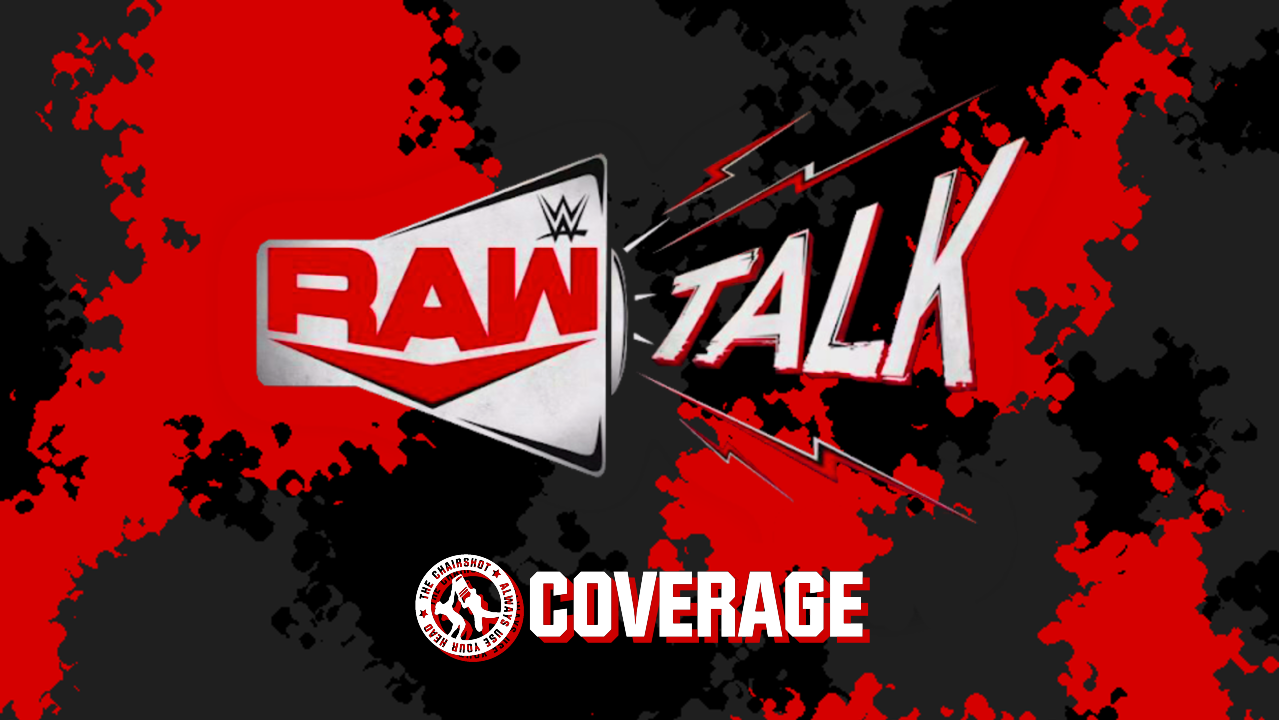 One last Raw Talk before going to Hell (in a Cell)!
It was a manic Monday, but somehow the ThunderDome survived for Raw Talk! Will things only get wilder for Charlotte Flair, Drew McIntyre and Alexa Bliss?
Kevin Patrick welcomes us back to the show!
Things are boiling over just days away from Hell in a Cell! "Get in here and join us," as K-Peezy and the very busy R-Truth are here again. Truth drawing pictures again? Yes, he drew 24/7 backwards so it shows right ways on TV. How is Kevin feeling? Did he forget about how he cost Truth the title? Anyway, Hell in a Cell. Yes, there's a lot going on. McIntyre VS Lashley is happening one more time, then there's Rhea VS Charlotte. That pull-apart brawl! Wow! Some blood was spilled, that's getting personal. The Queen is joining us later, by the way. Then there will be Shayna Baszler VS "Creepy" Alexa Bliss. Truth doesn't call her that, people call her that.
Who calls her that? Truth doesn't know, he just hears things. He keeps his ears to the streets. Kevin should do that to figure out where the 24/7 title is. It's with Akira Tozawa. Pesky Akira Tozawa. They'll get it off him, though! Kevin promises. But how about that ending? McIntyre & Viking Raiders worked together, and they took down Lashley, Styles & Omos! Styles tagged in Lashley when Lashley wasn't expecting it, CLAYMORE! Truth is happy for McIntyre, but Lashley got served up on a platter. It whets the appetite, though. McIntyre has one last chance! Can he do it? Truth is asking Kevin. Okay, okay. Kevin says, "Here's the ting." What? Sorry, "the thing." Irish accent, "th," all that.
Kevin doesn't want to upset anyone, but he's choosing Lashley. Is this because of problems with Truth? No, it's because that's Lashley. Well when McIntyre gets here, Truth will tell him. That's Drewski, dawg. Truth won't say a word, he'll say full sentences. But then New Day VS RKBRO for the first time! Orton & Riddle beat the 11 time tag champs! What a brilliant win. Truth won't ever look down on Orton. Orton is not just a 14 time world champion, he's damn good. New Day Rocks, but sometimes even they lose. And given Orton's experience, him putting up with Riddle is quite the feat. Riddle isn't Orton's "cup of tea," his shrimp on the barbie. Truth, that's Australian.
Y-Yeah, that's a test! Good work, Kevin. Well speaking of Aussie, Rhea was in another great match with Asuka and she won! But the real talk of tonight was the battle with Charlotte after that match! Charlotte's nose got busted open! Truth's known Charlotte a long time, this has gotten personal fast, and he isn't sure why. Well guess what? Charlotte will be here to talk all about it! Maybe Truth will help Kevin and not leave him hanging with Charlotte. Truth knows when to give people their space. K-Peezy, be easy. Alright, that's true. But Charlotte, McIntyre and Alexa are all here tonight! Kevin's getting scared already. Truth didn't know that! Warn him next time, Kevin!
Charlotte Flair joins Raw Talk!
The Queen has graced the show with her presence again, and Truth wants to start. He would not have let Charlotte go home tonight, K-Peezy is the one who insisted. Can they talk about what happened tonight? Charlotte says this isn't personal like Kevin says. She is teaching Rhea to be a champion. Rhea is thinking, "Oh my God, I have to face the Queen at Hell in a Cell." See Charlotte now? She had a bloody nose, but she cleaned it up and is all pretty like the Queen she is. She is teaching Rhea how to be a champion in CHARLOTTE'S Division. Charlotte IS Women's Wrestling! Truth and Kevin won't argue that. It definitely felt like a lesson.
And given HIAC is Sunday, the timing is there for all to see. Next time they meet, it will be at the PPV. That's what she said, right? Yeah, Kevin. Ask a different question. How about, "Yes, I will be the 14 time women's champion," which means she's that much closer to the magic number of 16. Truth leaves Kevin to ask the questions. Can Charlotte handle her emotions when it comes to HIAC? It takes emotion and passion to be as good as she is! Yeah! Tell him, Charlotte. Charlotte says that wasn't just emotion, that was passion. That was Charlotte telling Rhea that she won't just have the title, she has to EARN the title. She has to go through Charlotte on Sunday.
But what if she gets disqualified? Oh, wHaT iF? Do you really think Charlotte needs a title to be Charlotte? Oh, mic drop! BURN! Kevin just disrespected the Queen! Kevin did not! Truth says Charlotte is trying to teach Rhea. But what was that with Charlotte storming off? That wasn't emotional stability. Because Kevin was picking at her! Well if it takes just a few questions, imagine when Rhea is after her. Truth still defends Charlotte's side of the argument. Rhea has to earn the title because that is Charlotte Flair, WOO~! Charlotte got Kevin and mic dropped. What does Truth think about Charlotte, really?
To Kevin, Charlotte hasn't been doing well ever since missing out on WrestleMania, seeing the 24-year-old Rhea beat Asuka, and then there was the suspension and $100,000 fine. Is that someone in charge of their emotions? No, that was all something else. We're all human. Things happen in life. But does Rhea live inside Charlotte's head rent free? Good point… But speaking of getting inside someone else's head… Alexa Bliss left her Playground earlier tonight, and she'll come here to join Kevin and Truth next. Truth isn't feeling good and Kevin says Truth has to try and make it through.
Alexa Bliss joins Raw Talk!
Kevin takes a deep breath and says it's time. Alexa sits by Truth and thanks them for having her. Kevin brings up Alexa's match with Nia and Reginald getting involved. Can she explain what went on there? Well, Reggie probably needs to go into timeout with Lily. Reggie shouldn't have done that. They used to like Reggie, but now they don't. So Lily is still in timeout? Alexa giggles, and then says that when you do something wrong, you get punished. Lily did something, so she's in timeout. How does she feel about it? To be honest, you can't really hurt Lily. Alexa loves Lily. Even stomping doesn't hurt? Well, some people make mistakes and, well, Lily never liked Shayna anyway.
Lily used to like Reggie, cuz of Cirque de Soleil and the elephants and the peanuts, but there are those she doesn't like. Lily likes Truth, though. She invites him to the Playground! Oh no… See, Creep- er, uh, Lexi. There are those saying she's a wackjob, but not him! Alexa then starts laughing… Truth isn't sure if he should laugh, too. "Me? A wackjob?" then she suddenly gets serious and says, "I'm not a wackjob." But then what will Alexa do to Shayna this Sunday? If you thought what happened last week was bad, just wait until HIAC. Alexa puts the mic down and waves bye. Truth tells Kevin to never bring her back.
Kevin thinks Truth did something wrong but Truth says Alexa's the one talking to a doll! Well what did he dod to make Lily like him?! Hell if he knows! Lily is a DOLL! That's what Shayna said and we saw what happened there. This is all Kevin's fault! No, Kevin will take the blame on the 24/7 title but not for this. Truth called Alexa "creepy!" No, he was explaining others say that! Well there's no going back now, Truth. The damage was done. No, he can apologize. He will. Well, good luck, Truth. Kevin knows Truth is a great- Oh no the lights! What has Truth done?! Kevin, do not bring Alexa back! Oh no what was that?! Truth kicks at the air!
This is Truth's fault! And don't use the 24/7 title on Kevin again! Lily and Lexi are in a different realm than Truth's "baby" and all that. Quick, go to break and maybe things will be better with McIntyre here.
Drew McIntyre joins Raw Talk!
The Scottish Warrior has helped exorcise things and Truth is fired up for him. The way Raw ended, Claymore to Lashley's face, how does McIntyre feel? McIntyre feels great! Week after week, month after month, it feels like years, McIntyre has told Lashley that all he has to do is hit the Claymore's and pin. This might get Lashley to get serious before HIAC. Did McIntyre hear how Lashley responded to McIntyre's William Wallace comparison? No, McIntyre was too busy preparing for the match. Well, Lashley said that if McIntyre is Wallace, then Lashley will execute him just like what happened to Big Willy. Lashley was drinking champagne with the ladies but he got serious tonight.
Yeah, but that Claymore will give him some Hershey squirts tonight. Yeah, McIntyre is surprised Lashley is threatening decapitation and what not, but fine! Whatever it takes to get him serious about this. McIntyre was worried because he's been in the Cell and Lashley isn't taking this serious. McIntyre was watching the documentary about Iron Mike Tyson. Tyson was unbeatable, but he had this promoter building him up and swelling up his head while milking the cash cow. Tyson started enjoying the, how to put it? The accoutrement or whatever? Well Tyson got his arse knocked out, and McIntyre "isn't sure," but that's probably happening to Lashley this Sunday!
Truth sells Kevin out about choosing Lashley! Oh did he? How dare he! That's right! Truth snitched! Kevin should've known better. McIntyre wanted to join Erik & Ivar for the party of a lifetime, and yet he had business to attend to, and Kevin pulls this. No honor between fellow Celts, is there? Right before the biggest match where if McIntyre loses, he won't get another shot while Lashley is champion. That adds more pressure, of course. If somehow, someway, McIntyre loses, he has to wait for another to be champion. And if McIntyre can't, then who can beat Lashley?
McIntyre's beaten Brock Lesnar, AJ Styles, Randy Orton, the who's who of Raw. If McIntyre can't beat Lashley, who could? McIntyre HAS to win here. This is a must-win. Kevin mentions the experience McIntyre has versus Lashley's lack of. What's it like being inside? Oh it's horrible. McIntyre was on the other side of this with Randy Orton just last year. Orton told him of how it changes you, and McIntyre tried to prepare. It didn't matter. Once inside, the cage is around you, it was like Foley VS Taker, Taker VS HBK, Foley VS HHH. You get carried away inside and outside and even on top! McIntyre fell off the side, it was whiplash and a bit tongue and a major loss. But McIntyre learned.
Lashley better do what he can to prepare because McIntyre will do everything he has to in order to take the title back. Then how will Sunday end? Three, two, one, CLAYMORE. Period. Kevin and Truth thank McIntyre for his time and wishes him luck. Well if Kevin changes his prediction, he can join them for the party! Can Truth go? Of course! So two weeks in a row, Kevin is kept out of parties. Well Kevin has to change how he behaves. He upset Lashley last week, he upset Charlotte, he upset Alexa and made the lights flicker, and now he's upset McIntyre. Change your wicked ways, K-Peezy.
Kevin warns Truth if he starts hearing things while heading home, Kevin won't be there to help him. Lily… That's right! Truth was the one who upset Alexa tonight. That wasn't Truth's fault! Truth is apologizing, though. WWE Universe, wish Truth well. Truth tells Lexi 'n' Lily he wishes them the best. Well HIAC is coming, get ready for it, and come back next Raw Talk!
---
My Thoughts:
A very good episode right here! Made up for a lot of the flaws in the go-home Raw tonight. Truth and Kevin keep getting better as a duo, even with the dysfunction tonight. All the guests were solid from top to bottom. I like that Charlotte spun things to "I'm teaching Rhea!" rather than admitting the genuine anger she has. Alexa is nailing her character, and I love how Truth and Kevin sell how spooky she can be. It was a great detail for the lighting and logo to change for Alexa. I almost want the 24/7 Championship to crossover into Alexa's story so that Alexa and/or Lily can be 24/7 Champion. What is more comedy wrestling title than a spooky doll to be on the list of champions?
McIntyre had a very good segment, especially with Truth selling Kevin out for choosing Lashley. I'm pretty sure Kevin is right, because McIntyre winning just means Lashley will come back for a fourth singles match. I hope the plan is Lashley VS Kofi at MITB for fans being back and getting to react to whatever happens. But Lashley VS McIntyre is going to be great stuff, maybe they'll bust part of the Cell off with a Lashley spear. Unless they want to save that for Roman spearing Rey through the Cell. I kinda hope we get Lashley and Roman starting to one-up each other right here, with the HIAC match itself being the perfect place to destroy and dominate.
Badlands: What If The Undisputed Era went to Main Roster?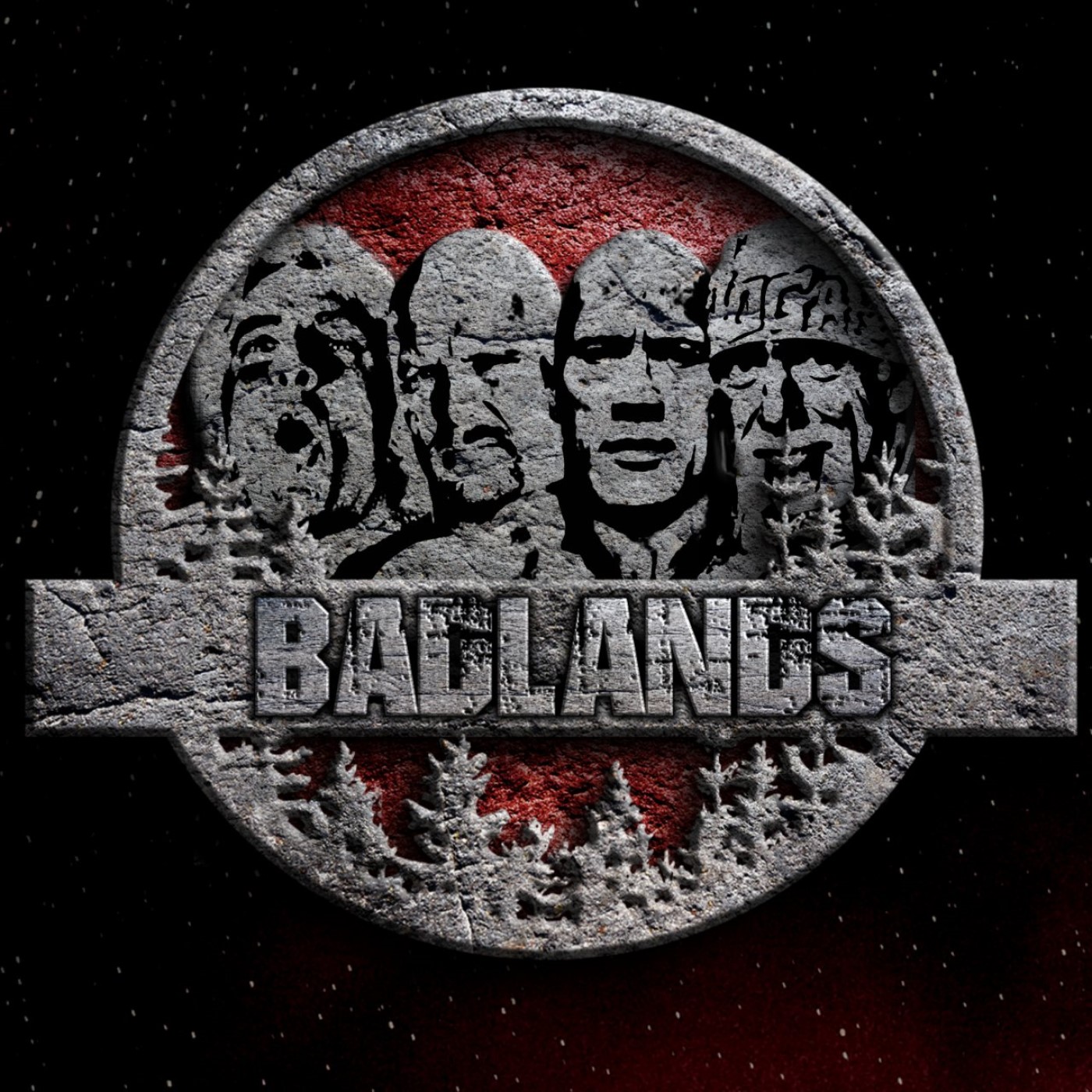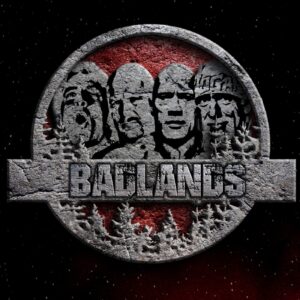 Mags and Tolley return with another episode of Badlands.
Firstly, they discuss Dan Griffin's (follow him on Twitter @DanGriffin21) Owen Hart fantasy booking, before going over Mags's vision for the Undisputed Era on the main roster of WWE. Tolley didn't do his homework, so got off scot free. Typical!
For the latest, greatest and up to datest in everything pro wrestling, sports and entertainment head to TheChairshot.com and remember to ALWAYS #UseYourHead.
About the Chairshot Radio Network
Created in 2017, the Chairshot Radio Network presents you with the best in wrestling and wrestling crossover podcasts, including POD is WAR, Women's Wrestling Talk, Chairshot Radio daily editions, The #Miranda Show, Badlands' Wrestling What If's, The Outsider's Edge, DWI Podcast, Bandwagon Nerds, the Greg DeMarco Show, 3 Man Weave, Five Rounds, Turnbuckle Talk, The Reaction and more! You can find these great shows each week at theChairshot.com and through our distribution partners, including podcasting's most popular platforms.
---
The Chairshot Radio Network


Your home for the hardest hitting podcasts and radio shows!
Listen on your favorite platform!
iTunes  |  iHeart Radio  |  Google Play  |  Spotify
Listen, like, subscribe, and share!
A Change In Attitude #43 Thursday Raw Thursday!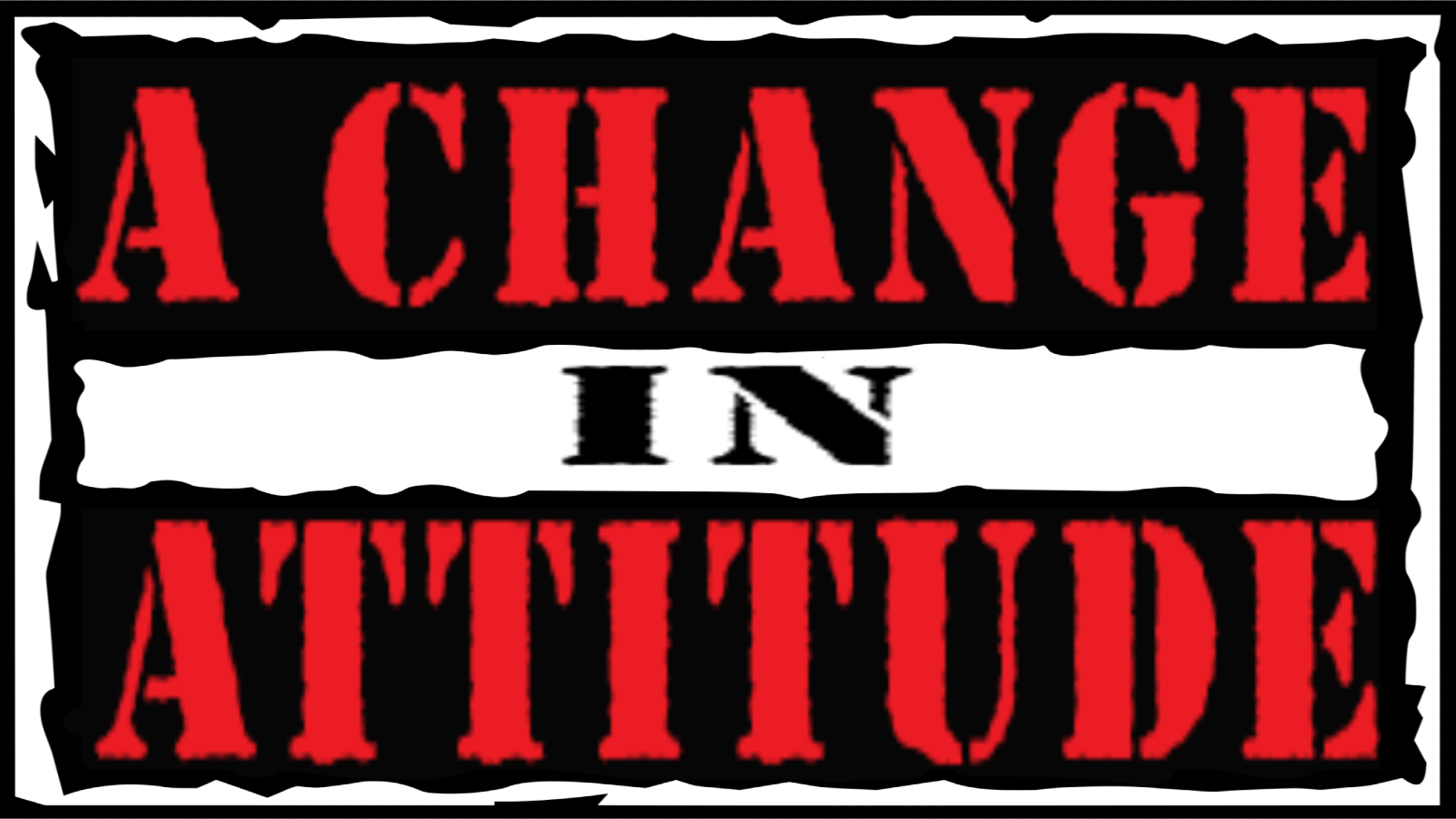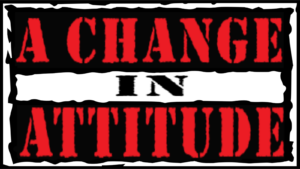 One of the most significant episodes of Raw so far, in which a certain Heart Break Kid "loses his smile" and it's on a day so nice, they named it twice!.
The ACIA team revisit Thursday Raw Thursday from February 1997