Mitchell's Talking Smack Report! (6/26/21)
It's Talking Pat SmackAfee this week!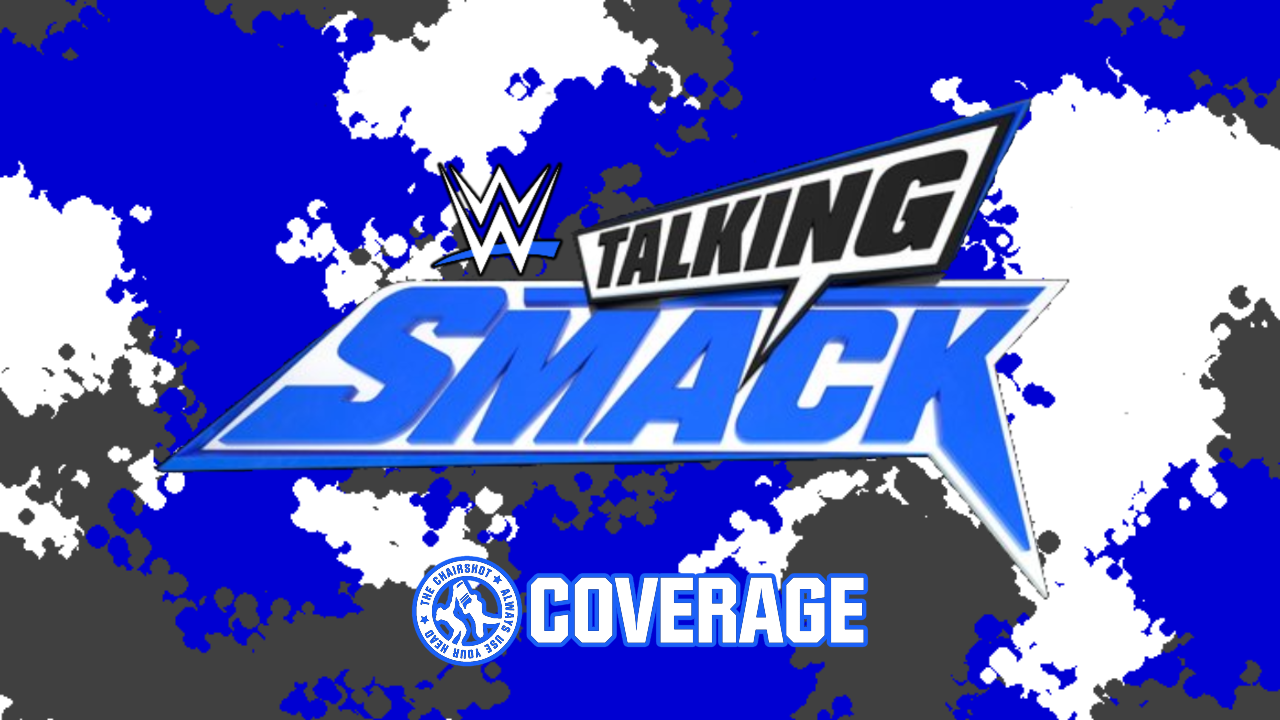 Talking Smack is in the money!
After one hell of a week, WWE is moving on to the big money! And speaking of which, Talking Smack has Big E, Carmella, and The Architect, Seth Rollins!
Kayla Braxton welcomes us back to the show!
We're just a few weeks away from Money in the Bank. Friday already set the stage, and in the biggest surprise, Kayla's guest cohost is Pat McAfee! Pat says this is an absolute honor. He is on Talking Smack, the biggest weekly talk show on the Peacock, but he is borrowing the throne of the maestro of the microphone, Paul Heyman. He is thankful to be here, and what stories to tell for today! Kayla agrees, and notes that yes, that is Heyman's usual seat. But after last night, Heyman is putting out some fires and dealing with business. Heyman will be back next week for sure, but this is a breath of fresh air.
Pat hears that often. And while there's a drone overhead and maybe a fan blowing, but the electricity here is building. Not just because we're about to end the ThunderDome Era, which has been wild and amazing. Oh hi, drone. So impressive. But there's also the things they get to talk about here. This is a dream come true for him. Kayla notes that yes, this is going to be one of the final SmackDowns and Talking Smacks inside the ThunderDome, because we're going back on the road! Let's go! The fans are coming back! How nice is that? There are those who sit around on Saturday and watch Talking Smack religiously. Whatever they do on Fridays and Sundays, they watch this.
And soon, the fans can be part of this! Are you serious?! The ThunderDome has been good, though. It does not get enough respect. But Pat hasn't been doing commentary in front of fans so this is going to be fun. Kayla just realizes that for herself, and Pat says he was "birthed in the ThunderDome." It will be great for everyone, especially the superstars. Speaking of which, Kayla wants to talk the end of SmackDown, to which Pat had a front seat. The Rated R Superstar, Edge, returned and is after a certain Roman Reigns! What is Pat's opinion? Well it was madness. As soon as he heard, "You think you know me," he lost his mind.
Edge returns outta nowhere after Paul Heyman was talking about stuff. Heyman was talking about "Who's left?" and here was Edge! Kayla loved it, too. Edge looks ready, even after what happened at WrestleMania 37. Edge sent a message, and that message is, "I ain't done with you yet!" Roman did turn the tide once with a Superman Punch, but Edge has had sleepless nights about being stacked and pinned. That beard looks great, too. Something more that happened was "King Shinsuke Nakamura" being coronated, and then Pat's own reaction to it was great. Pat says he and King- er, basic Baron Corbin, go back a long ways when Corbin was just a peasant.
And as soon as Rick Boogs and Nakamura teamed, it was too much magic and majesty. Pat couldn't stay loyal to Corbin, he had to jump ship. No one would blame him. This is a once in a century situation. Pat definitely hailed this moment. How could you not? Nakamura looks great, long may #Kingsuke live. Nakamura has the crown and Boogs, we're all blessed. But we've got big guests, from Big E to Carmella to Seth Freakin' Rollins!
Carmella joins Talking Smack!
Mella has some last minute make-up done, but the lighting is not to her liking anyway. Pat introduces the two-time Ms. MITB, the first entrant to this year's match on the SmackDown side, as decided and announced by Sonya Deville. But then Liv Morgan beat her. Mella ignores that to compliment Kayla's hair. Is the make-up work to cover the slaps Liv gave her? Mella laughs that off and says, "Are you the Most Beautiful Woman in All the WWE? No, I don't think so." Well that's subjective but… Mella says it is a fact. Pat asks if it was a vote or a survey. No, it's just a fact. Michael Cole said it because he's smart. Well, yeah, but… Pat has to be unbiased. For professionalism of the table, he has to.
Well Mella is going to celebrate. She's in MITB. Pat cheers with her and Mella takes a Talking Smack selfie. How did that decision get made? Uh, hello, she's Mella! She can show you and remind you! Look. At. Her! See? Does someone need a closer look? Is Kayla intimidated? It makes sense. Sonya said the same about Kayla's hair. At least she did something with it. Back handed compliments, how nice. But anyway, how about Liv? Mella doesn't care about Liv. But Liv won twice- Is she in the MITB match? NO! How many has she been in? NONE. How many has Mella been in? Four! And how many did she win? Two! 50%! Yes, but there was some payback in the ring-
Why does Kayla hate her? Is it cuz she's beautiful? Well if we're talking facts- Well it is a fact Mella is beautiful and people are jealous. But then let's go with the other participants. From Raw, it will be Alexa Bliss, Nikki Cross, Naomi and Asuka. Is there any strategy…? Mella is just watching herself in her phone. Pat wonders if she's even paying attention. Mella says it's cuz they're boring! Boring? Pat was just cheering and dancing with her! He thought this was a good time out here. Mella's back in the MITB match! But what if Liv DOES get in? Why are they obsessed with Liv? Because Liv beat her tonight. You only Liv once. And the last two times, Liv's winning.
Mella says Liv got lucky. And Mella beat Liv once. Look how good Mella looks in her new gear! Best dressed woman, too! Yeah but you still lose. Wins and losses don't matter! Well it will at MITB. Well Mella's won before, so she'll do it again. Liv can win now, she won't win later. Mella did Liv a favor by making her relevant. Bugt everyone loves Mella because Mella is money, honey. Okay, well, thank you for your time. No, you don't get to say Mella's time is up, she says it's up. Talking Smack is boring so she's leaving. Oh, well, alright. Pat sees the spin Mella is putting on this. What tension between Mella and Kayla. This is getting real!
Big E joins Talking Smack!
The Powerhouse of Positivity is in this year's MITB Ladder Match! Big E sneaks in between the screens as Pat does the shoulder shimmies with him. Pat likes the theme song, Wale goes hard. Shout outs to our boy! Wait, what happened to the chair? Big E looks little next to Pat. Pat defends his own innocence, he had nothing to do with that. Big E knows he's not tall but c'mon. Kayla is laughing a little too hard. Big E feels like someone is teasing him. He and Pat trade chairs just to save time. Pat welcomes Big E, and figures this is his first time hosting so he'll defer to Big E. Big E thanks him for that.
Kayla says there is a lot to celebrate. A big win over the Intercontinental Champion thorn in his side, and now Big E is going to MITB. That feels real good. This is his first time, too. You never forget your first. Just in general, too. Sometimes it goes by quicker than you think. But Big E is sure this will be fun. Big E looks forward to what he can do in that match. They'll be talking about this when he's Old E lifting 700 pounds. First MITB, here we go! Yeah, yeah, that's true. Big E isn't sure about 700 pounds but… Pat says Big E is the most powerful man he's ever met. Well thanks for that. Google 575 bench press. Roman wasn't impressed, but Big E's done things. Look this up for the kids, they need to know this stuff.
Big E knows beating Apollo was special. Them having matches is almost weekly. But Kayla is sure the history these past couple months must've made it feel extra special, extra sweet. Real sweet, yeah. Big E says the beautiful thing is about the briefcase is that it is like a restart. Big E has had some lulls post-Mania after losing "my lady," the Intercontinental Championship. Big E would even buckle her in for the drive up north to his house. Pat asks if he ever did the arm to brace for a stop and Big E says yes, the whole thing. Like Seinfeld, you stop short. Any excuse to grab. But the briefcase is his goal.
Then as Mr. MITB, he can walk around, interrupt matches, tease the champion. Forever worried about Big E. If and when Big E has the briefcase. Be positive! Speak it into existence! WHEN Big E reaches up to the heavens and pulls down the briefcase from on high and puts it in his arms and the bell has rung… TELL 'EM! AND NEW Mr. Money in the What? THE BANK! The what? BANK!! Money in the What? BANK! TELL 'EM! And then, beautiful things will happen. Pat says that was magical. That's how the positivity works. Big E is winning that thing. When is Pat getting back in the ring? Oh no no no. Oh yeah! Big E saw that. Pat blew people's minds!
The doubters said, "He's a goof ball! He can't do nothing! He was a kicker in the NFL!" Punter! Oh, right! But he kicks balls far and strong. The doubters thought Pat was just running his mouth. But Pat showed those people! Yes, he did! He showed what kinda specimen he is! Minds were blown, Big E got hyped, and shouted, "That boy Pat's got it!" He was inspired! Really? Yes! AMEN! Pat thanks Big E for all that, and Kayla wishes Big E luck. Go get that contract, baby! Big E and Pat dance their way off to break, but there's still more to come.
Seth Rollins joins Talking Smack!
Rollins is in a good mood, because he is gracing the set with his leopard print suit and matching jacket. The Drip God, as it were, has arrived, and this isn't Heyman next to him. Pat introduces himself, he compliments the jacket, and Rollins says Pat is doing an incredible job on SmackDown commentary. Pat says he isn't as good as Rollins. Well some advice from an old headbanger, careful rocking out to Nakamura's music. That will hurt your neck. Pat admits he was getting really hyped, he started seeing stars and almost collapsed. He was just rocking out.
Rollins gets that. Rollins has been rocking hard. Hell in a Cell, he dominated Cesaro! Then just last night, that Mixed Tag, dominant again! Rollins helped beat a SmackDown champion in Bianca Belair. That's how much Rollins is rolling. Rollins makes it a chant and Pat does a dance with him. Kayla likes to see he's in a great mood but she has a question everyone wants to know the answer to: SmackDown, the return of EDGE! Edge made it known he's not done with Roman. But Rollins talked with Adam Pearce about facing Roman. With Edge back, is Rollins worried he's not going to get his shot? Pat adds that Pearce kinda shrugged Rollins off, too.
Rollins says that Pearce didn't do that, he promised to do this. Well, he and Sonya agreed they'd discuss things. No, Rollins is pretty sure they said they were "inclined to agree," and so, if you've ever had a human conversation, that usually means they're going to say yes. Therefore, it's a promise. Plus, it's Rollins. Kayla may not know anything about being important, but Seth Freakin' Rollins is important so that was implied "yes." Kayla gets word from the back real quick. She isn't sure how someone found this, but it seems cameras were still rolling after the show went off the air. Talking Smack has the exclusive on this footage!
It was Edge going backstage, and then Pearce talking with Sonya in their office. Edge barged in, and told them he wants the match that should've happened at Mania. Roman VS Edge, 1v1 for the Universal Championship! And at MITB! This isn't asking, this is demanding. Pearce and Sonya looked to each other, and then told Edge he's got his match! Rollins claims he can't hear that. What was that? Pat and Kayla both tell him that they heard it, it is confirmed! Roman VS Edge for MITB! What a mega match! Rollins is stunned as the graphic comes up. This can't be. But it is. No, this has to be someone mishearing things. No, it was what they heard, everyone else is confirming it.
No, no, no! This was a promise to Rollins! They don't understand! No! This is what Rollins has worked for! Rollins has never been more ready in his entire life! Physically, mentally, spiritually! Rollins is ready to be the next Universal Champion! He deserves this opportunity! Not Edge! Not Edge! Where has he even been since Mania? So what if he didn't get his 1v1?! He got his match! This isn't Rollins' fault! The management put Daniel Bryan in that match! Is there nothing they can do? Well, Edge gets his 1v1 for the first time. "I DON'T CARE WHAT EDGE WANTS!! I'M SETH FREAKIN' ROLLINS!! This! Place! Revolves around ME!"
Rollins has been here every day, busting his ass! He deserves his shot! He deserves the title shot! Rollins hurries to go talk to management, and Kayla says that Rollins is clearly not happy. But we know now that Roman VS Edge will happen at MITB! Kayla thanks Pat for being here and he is welcomed back any time. Pat says it was an honor to be here, even though he isn't sure what to make of Rollins right there. Kayla thanks us for watching and hopes to see us again next week.
---
My Thoughts:
A really good episode this week, even without Heyman. It all makes sense in kayfabe, and Pat McAfee has such great charisma that he had really good chemistry with everyone. Mella had a good segment, properly being in character by focusing everything on herself. She said Liv wasn't in but that probably changes next week, which will likely upset her. Big E had a very good segment, and it's always great when he flips the switch. As I said for the SmackDown article, Big E is a strong choice for Mr. MITB, but even if he loses, he won't be hurt. Big E's got the pacing to be a challenger for the Universal Championship at just about any point, but especially if he's Mr. MITB.
Rollins had the best segment, and on multiple levels. He himself really did have a great jacket and suit, and his way of seeing his own booking lately has been hilarious. But then it was a great turnaround for there to be the last bit after SmackDown with Edge going to Pearce and Sonya. Edge outright getting his match and Rollins being furious was a great detail in this story. I am positive Rollins throws a huge fit and something happens where we get Rollins VS Edge.
(NOAH) NOAH WEEKLY NEWSLETTER VOL.186 ~ 18TH SEPTEMBER 2022
Hisame sorts through some of the larger points as NOAH slowly comes into the Fall season!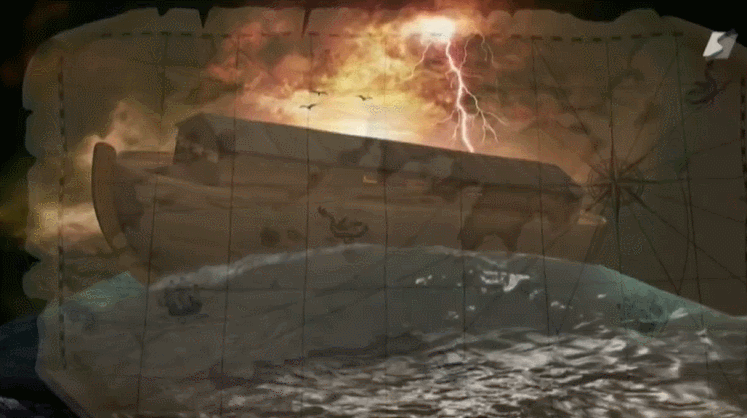 NEWS
Kenoh, Kiyomiya & The Shining Wizard
At the time of writing, the two pre matches between Kenoh and Kaito Kiyomiya are even, both has one win over the other. Kiyomiya defeated Kenoh at Korakuen Hall on the 15th using a variation of The Shining Wizard, with Kenoh (who swore he would never lose to that move again), using Keiji Mutoh's version of The Shining Wizard to defeat Kiyomiya. Prior to doing it, Kenoh had even gone as far to pull Mutoh's pose and he did it again while leaning over Kiyomiya. Kenoh stated backstage that he didn't believe that after Mutoh had retired that Kiyomiya would continue using the move, so therefore he, Kenoh, would use it and cherish both the technique and Keiji Mutoh. If you thought Kiyomiya was made mad enough by Kenoh patting him on the head, wait until they clash again at Yokohama Radiant Hall on the 19th.
YO-HEY & HAYATA
In the past you got the impression that HAYATA didn't really care about his opponents, they were just there to be beaten and for him to move on after beating, this time the feeling is very different. Compared to all of HAYATA'S other title defenses so far, this has been the most personal (anything involving YO-HEY is always more personal than anyone else), the most bitter and the most savage. Whilst HAYATA seems to want to keep YO-HEY in mint condition for the title match, as neither Yoshinari Ogawa, Chris Ridgeway or himself seem to want to concentrate on breaking down his knees or damaging his arm (unlike poor Seiki Yoshioka, who is getting the brunt of all three, Ridgeway even tearing off his bandages and attacking the bone), YO-HEY has taken to attacking HAYATA after matches. Both matches so far have been inconclusive and neither has the win over the other, but at Korakuen on the first night YO-HEY dropkicked HAYATA in the face, at the second he gave him the GAMEN-G. YO-HEY has described this as a "switch being turned on" in him, and says he has a strategy for the title match. HAYATA naturally has said nothing, which is odd considering how vocal he has been in the title challenges before.
Taka & Satoshi
Satoshi Kojima and Takashi Sugiura have made a functional dysfunctional tag team. Their first pre match against Hideki Suzuki and Timothy Thatcher contained a misfire when Sugiura caught Kojima by accident and they had a spat. The second time, Sugiura was made to tap out by Timothy Thatcher in a match that reminded me of the Galleria fight between the T-800 and T-1000 in Terminator 2. Kojima came to the ring, Suzuki got in it and then Kojima took everyone out and closed the show on the microphone. Sugi started complaining that not only had Kojima arrived too late to help, but his theme music had started playing. Kojima said it wasn't deliberate, Sugi didn't believe him. The handshake where Kojima offers his palm and Sugi his finger (not the finger) seems to have become their thing, and Kojima will face off against Timothy Thatcher in a singles match on the 19th in Yokohama. Thatcher has sworn revenge for what happened at Korakuen.
NOAH's New Debut
NOAH's 16th NOAH Born, Taishi Ozawa, made his debut at Korakuen Hall on the 15th September. Weighing in at 87kg and with a height of 181cm (which is marginally smaller than Yoshiki Inamura and Shuhei Taniguchi at 182cm), he has naturally gone into the heavyweight division. His first match lasted 6 minutes and 31 seconds, and got him praise from the fans and wrestlers alike. After the match, Yoshiki Inamura praised him and said he wants him to grow stronger and make his body bigger. Personally, I can see Ozawa becoming one of NOAH's ultra-heavyweights, but this may mean he has to give up doing dropkicks, which you don't see too much of amongst NOAH's heavyweights. NOAH celebrated this debut by broadcasting messages from support from fans on the screen, the President of The Leave presented him with flowers and special commemorative face masks were given at the door.
NOAH & Dragon Gate Joint Event
NOAH held a press conference on the 9th September to discuss the NOAH and DragonGate joint event which will be held on the 11th November at Korakuen Hall. Sadly Daisuke Harada does not think his neck will be in good enough condition for him to take part, so he has nominated himself as "Event Ambassador". Cards announced so far are Seiki Yoshioka vs YAMATO (who said that local idiot Kzy agreed to this nonsense, and that if he liked festivals so much he should do a solo strip show, but getting back to Yoshioka, he was going to pay) and Mochizuki Junior, Ryu Fuda & Madoka Kikuta vs Kai Fujimura, Yasutaka Yano & Yoshiki Inamura. This latter match sets two sets of rookies against each other, and NOAH and DragonGate's resident hosses.
GLOBAL2Days
In addition to the NOAH & DragonGate joint event, the day before NOAH will hold the first day of the two days at Korakuen Hall they have called "GLOBAL2Days". Night 1 will be a NOAH show only, with all the titles put on the line. No cards yet have been announced for this.
NOSAWA vs Katsuhiko Nakajima?
NOSAWA Rongai declared that he wanted a singles match with "little bitch" Katsuhiko Nakajima, after Nakajima (tongue stuck out at the side of his mouth) gave him a round of soccer ball kicks. Hideki Suzuki said something along the lines of that while he thought NOSAWA was dead following this, NOSAWA probably was going to be dead after this. At the time of writing nothing has been announced yet, and Nakajima said it was "fun".
Yuya Susumu
Due to cervical neck sprain, Yuya Susumu will miss about four events (which includes the past two Korakuen Hall events and probably the N-Innovation and one more event after that)
ELSEWHERE IN NOAH
– Kenoh apparently has a sense of humor similar to Mitsuharu Misawa's i.e. blue. His column was once him yelling about his enemies, now he is making innuendos about how anatomy reacts to gravure models.
– Chris Ridgeway says that he has plans to not only get the GHC Junior Heavyweight, he also wants to bring the GHC National to the juniors.
– Katsuhiko Nakajima has likened the Nagoya Keiji Mutoh Retirement Road match as being like a reunion as it involves Mutoh's classmate Masakatsu Funaki and their junior, Kazuyuki Fujita, and says he is going to destroy that atmosphere. He has also warned Mutoh to be careful in Nagoya, as he may not reach the Tokyo Dome.
– The children at NOAH's most recent fan event (Tokyo Verdy) were fascinated by Kaito Kiyomiya and Masa Kitamiya's muscles, despite the fact that they got pulled over by them at the tug of war. They let the children win the first time, but were pretty merciless the next time.
– Hideki Suzuki burst in wielding a pipe chair when Satoshi Kojima and Takashi Sugiura were talking backstage and threatened to throw it at someone. Sugi suggested he throw it at Kojima, Kojima, (had he been a New Yorker), basically said, "Hey, I'm talkin' here!"
– Junta Miyawaki will challenge Tromba for the ASPW Openweight Championship on Saturday November 5th in Guadalajara.
– Jack Morris interrupted The Shutter Chance…I don't think anyone in NOAH has ever done that before.
– Yoshiki Inamura's reaction to Disco was to stand with his arms crossed and glare at Mohammed Yone. Yone did not forget this insult.
– NOAH have taken part in a team gaming event, which sees Kongoh (who sat apart from everyone else) join in. YO-HEY and Yoshiki Inamura seem to have formed a guild. STINGER, naturally, are not taking part.
EVENT RECAPS AND POST MATCH PROMOS
– STAR NAVIGATION 2022 (THURSDAY SEPTEMBER 15TH, KORAKUEN HALL)
– STAR NAVIGATION 2022 (FRIDAY SEPTEMBER 16TH, KORAKUEN HALL)
CURRENT CHAMPIONS
*This event will not be broadcast live, but hopefully this match will be shown via Instagram
THIS WEEK IN NOAH
SUNNY VOYAGE 2022 – Yokohama Radiant Hall, Yokohama
Time: 17:30 JST
Broadcast: WrestleUniverse (Live)
Title match signing (GHC Heavyweight Tag, GHC Junior Heavyweight)
Live on NOAH's Official YouTube at 17:00 JST
Wednesday, September 21st
N INNOVATION – Shinjuku FACE, Tokyo
Time: 18:30 JST
Broadcast: WrestleUniverse (Live)
GRAND SHIP 2022 in NAGOYA/PRO WRESTLING LOVE FOREVER IN NAGOYA – OUTBREAK (Keiji Mutoh Retirement Road)
Start: 16:00 JST
Broadcast: WrestleUniverse (Live)
LINKS
Keiji Mutoh talks freely, "PPV at Retirement Match", "Cut Ties" for O-Khan
Long awaited one on one fight with Katsuhiko Nakajima. Will Daiki Inaba's obsession with Katsuhiko Nakajima be fulfilled?
"I don't have the sense for a name! (laughs") The secret story of the birth of the Shining Wizard variation & recruitment of technique name!
"Finish it all at once" GHC Junior Tag Team Champion Chris Ridgeway Interview, complete belt and league domination, ambition of GHC National Challenge
Kaito Kiyomiya receives reinforcement from the kick world, if he fails to take the GHC in the Kenoh match, "I can't go to the top anymore"
"After the N-1!, the 15th & 16th Korakuen are two consecutive events, the next big match is 25th September Nagoya (Aichi Prefectural Gymnasium). Focusing on developments for the four major GHC fights, a new battle begins
NOAH collaborates with Tokyo Verdy! Naomichi Marufuji, "I want to put up a ring at Ajinomoto Stadium and have a match"
"I'll let you challenge my GHC Heavyweight" GHC Champion Kenoh nominates himself for Keiji Mutoh's Retirement Match, Next Year on 21st February At Tokyo Dome
Junior Brand Event: YO-HEY and Kotoge introduce the highlights of the 21st September Shinjuku N-Innovation Competition
GHC Heavyweight signing ceremony: Kenoh "A beautiful story, I'm gonna break it down and I'm gonna draw it", Kiyomiya prepares for "Last Chance"
"I want to become white ash" Keiji Mutoh's retirement stage will be 21st February at The Tokyo Dome, "Pubic Persuasion" Chono will also go to his retirement match
Funky Kato is dazed about Keiji Mutoh's retirement, the final opponent is "Not Okada"
"I'm using it, so it's my technique!" with Mutoh finisher at full power, Kaito Kiyomiya defeats Kenoh towards the culmination of their five year story
Katsuhiko Nakajima and the 25th September Nagoya match with Keiji Mutoh, who will retire at The Dome next year
OLD INTERVIEWS
"Dandyism?", it's not like that"
Interesting interview with Mitsuharu Misawa from circa February 2002, in which he discusses Kodo Fuyuki's retirement, friendship, NOAH, All Japan, his childhood and his juniors.
BOOK CORNER
"Donmai, Donmai" – Mitsuharu Misawa's diary
GIF taken from WrestleUniverse & NOAH Official YouTube
(NOAH) NOAH WEEKLY NEWSLETTER VOL.185 ~ 7TH SEPTEMBER 2022
N-1 Victory gives us a new challenger for the GHC Heavyweight title! A New Tag Team forms! Injuries and Junior division craziness! Hisame brings you all the NOAH nuggies!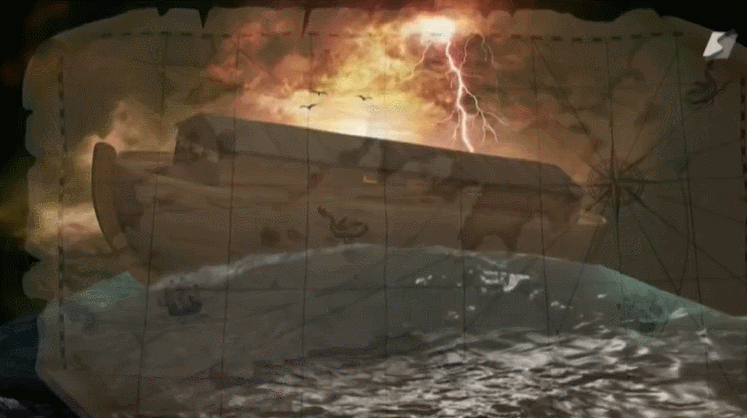 NEWS



Kaito Kiyomiya wins N-1 VICTORY
Kaito Kiyomiya overcame Hideki Suzuki to win his first N-1 VICTORY. Hideki Suzuki had terrified him, as he remembered how it was the last time they fought soon after Kiyomiya had returned from excursion. Kiyomiya had said in the press conference in response to Suzuki's "he's obsessed with Mutoh" that he wouldn't use any of Mutoh's moves in the match, but this was indeed how he won it. With his win, Kiyomiya could now challenge Kenoh for the GHC Heavyweight title.
Kenoh (looking half amused and a bit proud of Kiyomiya), came to the ring and silently raised the GHC Heavyweight. Backstage, he was not as quiet, saying that Kiyomiya was "a handsome wrestler with a cool face", but he wasn't happy with Kiyomiya's somewhat dazed promo and branding him the "Useless N-1 Champion".
HAYATA nominates his next challenger, YO-HEY
YO-HEY had been saying for the past few weeks that he was going to be aiming at HAYATA. The expected title challenge didn't happen earlier as the last time YO-HEY and HAYATA were in the ring together, Perros Del Mal De Japon ruined any chances. HAYATA took matters into his own hands following the match in Osaka on the September 3rd. The way YO-HEY was nominated was done in a way that could only be done between the two of them, with HAYATA walking in on the NOAH Junior Regulars while they were in the comments booth, and nominating YO-HEY then and there.
STINGER victorious, new challengers emerge
STINGER ground Perros Del Mal De Japon practically into the ground in the title match in Osaka, Eita getting the brunt of the attack. Chris Ridgeway at one point taking off Eita's kneepad and grinding his knuckles into the bone. It was no wonder that by the end of the match, Eita was walking with a noticeable limp. As Perros Del Mal slunk away to lick their wounds, STINGER were faced with their new challengers, Atsushi Kotoge and Seiki Yoshioka of The NOAH Junior Regulars. Kotoge got about half of a sentence out about challenging for the belts, taking them back, teaming with Yoshioka, when STINGER had had enough of him/them, and hit them both in the face with their belts and then walked off making dismissive motions. Despite this, their challenge has been accepted.
Satoshi Kojima and Takashi Sugiura
Understandably subdued at the moment and not himself, Takashi Sugiura came out of his shell a bit when he and Satoshi Kojima teamed together in Osaka on 3rd September. At first their partnership was stormy, a missed spot which involved an opponent ducking and a mistimed spot resulted in an argument and Sugiura deliberately breaking a pin, which meant that fans suspected a rivalry. However, backstage Satoshi Kojima had a different idea, how about the two of them team up? Sugi wasn't too sure, but Kojima persuaded him saying that they were both the same age (Sugiura is four months older) and it was hard to find someone as contemporary as Sugiura now. Sugiura said he would give it a go, and much to fans surprise, the two have challenged for the GHC Heavyweight Tag Titles.
Masa Kitamiya
With the N-1 over and Masakatsu Funaki saying that he wanted to put the belt up against the three people he lost against, Masa Kitamiya, Kaito Kiyomiya & Satoshi Kojima, fans were the most interested in seeing Kitamiya challenge. Following a tag match in Osaka, Kitamiya and Funaki got into a rare melee brawl after the match, which involved Kitamiya slamming him and Katsuhiko Nakajima having to throw Kitamiya from the ring. Backstage, Kitamiya announced his challenge and the title match has been set a little later the others (I think due to Funaki's schedule) for the 30th September.
Kenoh vs The Makai Alliance
The short lived Makai Alliance of NOSAWA Rongai, The-Great-O-Khan and The Great Muta (I say short as Muta turned on O-Khan and gave him the Green Mist at the end) took on the might of Kongoh. Tadasuke was the target for the three demons, while Kenoh battered O-Khan with his bamboo sword (O-Khan posted pictures of the welts later) and while attempting a fireball, got a lick of flame from Great Muta. Sadly, Kenoh did not set himself on fire in the match and do any flaming kicks. Manabu Soya was given the red mist. Following Muta's betrayal, O-Khan has vowed revenge and while he was crawling backstage and then rolling around on the floor, Muta hinted that perhaps he might be turning up in New Japan, or perhaps America?
DragonGate
Following NOAH's Osaka event, The NOAH Junior Regulars (YO-HEY, Atsushi Kotoge, Alejandro and Seiki Yoshioka) turned up at DragonGate's event and saved Natural Vibes from Z-BRATS. Kzy couldn't quite believe it and asked what they were doing there, to which a joint performance (or "festival") was suggested. Seiki Yoshioka wanted to fight YAMATO, while Alejandro wanted to team with "the skillful, crazy and cool" DragonKid. Nothing more has been said about the date, the venue or the card, but expect announcements in the coming weeks.
NOAH's new debut
NOAH have announced that a trainee will graduate from the dojo on the 15th September. Taishi Ozawa is twenty-five years old, has a background in gymnastics, and comes from Shizuoka. He will be the first debut since Yasutaka Yano in about two years. His first NOAH match will be against Yoshiki Inamura, following this he is expected to join the heavyweight division.
Go Shiozaki injured
Go Shiozaki was injured in the match in Osaka, and was helped backstage by the trainees and officials, an ice pack on his arm. NOAH have not announced the extent of the injury yet or for how long Shiozaki will be absent only that he is pending further investigations.
ELSEWHERE IN NOAH
– Seiki Yoshioka has done a weight challenge which involved other wrestlers sitting on him while he does push ups; Alejandro was the easiest because he's the smallest and lightest, Daiki Inaba was doable, Go Shiozaki giggled and fell off and Yoshiki Inamura squashed him flat.
– Stallion Rogers and Anthony Greene left NOAH to return to the USA. Anthony Greene was very emotional, stating how much he was going to miss Japan and how he looked upon The Ark, as home.
– Kenoh says he doesn't care about O-Khan, his goal is another New Japan wrestler. He doesn't say who though.
– Daiki Inaba has a singles match with Katsuhiko Nakajima coming up, this will be his chance to avenge himself for the W-1 championship belt.
– We mercifully never found out just where Kendo Kashin had vanished to after the match.
– Kaito Kiyomiya has taken up surfing in his new channel videos, while Kenoh informed us all that "The Beast" is not simply a name for Kazuyuki Fujita to scare his opponents with, which Kenoh found out when kicking him in the thigh.
EVENT RECAPS AND POST MATCH PROMOS
– N-1 VICTORY 2022 GRAND FINAL & GREAT MUTA OSAKA FINAL (Edion Arena Osaka First Stadium, Saturday September 3rd)
CURRENT CHAMPIONS
* This event will not be broadcast live, but hopefully this match will be shown via Instagram
 THIS WEEK IN NOAH
– Wednesday 15th September
NOAH will hold a press conference/match signing live on their official YouTube at 5pm JST. Keiji Mutoh will give further details about his retirement road plans, while the title matches are expected to be signed for.
LINKS
Muta & O-Khan make a shocking agreement, with the offering of "Makai Cake" at the historic alliance talks
Dragon Bane and Alpha Wolf both declare victory in Osaka for the Lucha Brothers showdown
Ahead of The Muta & O-Khan battle, holding a bamboo sword Kenoh does a furious interview, not giving up on GHC Heavyweight counter-attack
Suzuki "Best fight in the world", "Win or die", "No more chances" – Kiyomiya also has his back to the wall, press conference just before the N-1 championship match
GHC Champion Kenoh Makai Empire Alliance "Purification", declares "Compulsory Elementary School Education For O-Khan"
Moving away from mentor Keiji Mutoh as champion! Kaito Kiyomiya submits "Graduation Thesis" by swearing to win the N-1 for the first time
ALL JAPAN YOSHINARI OGAWA ARTICLES FROM 1986
BOOK CORNER
"Donmai, Donmai" – Mitsuharu Misawa's diary
With thanks to: Metal-NOAH
GIF taken from WrestleUniverse & Seiki Yoshioka's TikTok