(NOAH) NOAH WEEKLY NEWSLETTER VOL.135 ~ 10TH JUNE 2021
Hisame covers NOAH headlines from the CyberFight Festival, a little bit of the future events and Misawa Memorials coupled with Great Muta negotiations!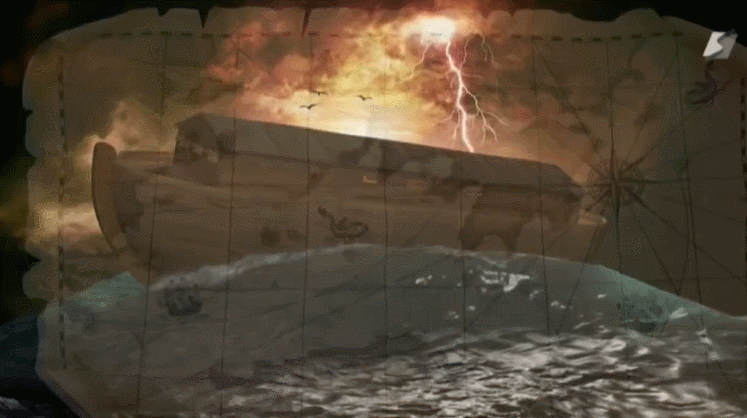 Hisame covers NOAH headlines from the CyberFight Festival, a little bit of the future events and Misawa Memorials coupled with Great Muta negotiations!
NEWS
Naomichi Marufuji, new GHC Heavyweight Champion
Green lights where shining as Naomichi Marufuji walked out to the ring on the 6th June in Saitama. There was a slight stare off with between himself and Keiji Mutoh, and it looked as if the ref had to take it off of him to stop him from shoving it in his face.
The match was technical. Mutoh knew he had to keep Marufuji down and worked on his knees and elbows. Mutoh's psychology in the title match was not to play the old man as he had done with Go Shiozaki, frustrate into mistake (Kaito Kiyomiya) or wear down (Masa Kitamiya), but to attack the weapons. There was also an element of nostalgia as this was the closest Mutoh was ever going to get to a singles match with Mitsuharu Misawa. Each time Marufuji got up, Mutoh pulled him back down. Each submission and hold sapped something from Marufuji, but as Kenta Kobashi on commentary had put it, he had come to the ring with "the weight of NOAH on his back", and he refused to submit. Marufuji even took three Shining Wizards, he kicked out of these and remained with his shoulder raised.
Mutoh's damage had done its work, slow to pin after high impact moves such as the Shiranui, but it wasn't enough and while he didn't grow frustrated, Mutoh did. He even bought out The Moonsault, but Marufuji stubbornly kicked out. It was Marufuji who was playing Mutoh at his own game, and he beat him to usher in his fourth championship reign, which now ties him with Takashi Sugiura and Go Shiozaki.
Staring across the mat at each other, after a few seconds they did the M's alliance pose, and Mutoh rolled out of the ring. Jun Akiyama (DDT Champion) and Miyu (Tokyo Joshi Princess Champion) came down to celebrate with Marufuji. On the microphone, they all thanked everyone for coming, and Marufuji thanked Mutoh for joining NOAH. Backstage he said that he could never surpass him and wanted to keep working hard with him. As for his next challengers, he had only two requirements; that they be NOAH's premier heavyweights and they be in NOAH. So far no one has come forward to challenge.
At the end of CyberFestival, Marufuji posed in the ring with Jun Akiyama (DDT champion) and Miyu Yamashita (Tokyo Joshi Pro champion). Akiyama showed how much of a class act he is, by holding the ropes open like a gentleman for Yamashita. To Marufuji this moment was very special, as it bought both himself and Akiyama back together after everything that had passed between them. He also later admitted that while women had asked for matches against him, he was thinking of asking for a match against Yamashita.
Daisuke Harada & Hajime Ohara crowned new GHC Junior Tag Champs
The match could only start with Daisuke Harada vs Yoshinari Ogawa, Ogawa even shoved the ref aside to start with Harada as the bitterness between the two runs very deep. Harada fought with gritted teeth, and he was going to need grit as was not only Ogawa playing very clever mind games with him, making him believe that he was going to do something but not actually do it, STINGER also attacked his knee. This was something Harada expected from Ogawa, but not something he had ever seen in the HAYATA he had known, especially when HAYATA would give him his head into getting to the ropes and then drag him back at the last moment. Each time Harada fell outside of the ring, Ogawa was waiting. No matter how much they attacked his knee, no matter how close to fainting he was when Ogawa used the Figure 4, quitting would mean that Ogawa had finally won. It was not an option.
As much as HAYATA had changed some things remained the same, and it was because of this that Harada was able to turn the tide and tag in Ohara. With Harada on the outside, his knee damaged, it left Ohara alone with STINGER who he was at the mercy of. Ohara had his own plan for such a situation, and it was to make Ogawa angry, and so when Harada was able to tag in and take over, Ogawa was not in a position to be anything other than worn down by the attacks to the head and then the Katayama German Suplex for the win.  If you like technical wrestling, then this match is for you.
No challengers have emerged yet, and in any case the juniors are preparing for something else (see below), but after defeating STINGER at CyberFight Festival (once again Daisuke Harada got the win, but over Seiki Yoshioka this time, not Ogawa), we may soon see a shift in the NOAH Juniors which will disrupt the already fragile balance. After the match, Yoshinari Ogawa got up on the apron, faced Momo No Seishun who stared him down, and then stood with his hands on his hips at ringside with a thoughtful look on his face… 
Atsushi Kotoge retains the GHC Junior Heavyweight, three contenders and a classic NOAH Junior way of settling issues
After Kotoge had defeated old friend\old rival Yuya Susumu in 12 minutes and 31 seconds and retaining the GHC Junior Heavyweight title, the NOAH Juniors swarmed the ring each eager to be the first challenger. Wild eyed dark Seiki Yoshioka butted heads with Kotoge, Ikuto Hidaka started to make a challenge only to have the mic snatched from him by Tadasuke who made a quacking noise (i.e. he said "blah, blah, blah"). Kotoge, who knew that he had to solve this in a delicate manner that wouldn't cause fights to break out in a notoriously unstable division, suggested they resolve this issue in one way that all NOAH Juniors understood and respected. A mass rumble that will take place on the 26th June. The winner will face Atsushi Kotoge on the 27th.
However, not all of the NOAH Juniors are willing to participate in this. STINGER have (naturally) said nothing but they will probably be in it, but NOSAWA Rongai saying that "NOAH Junior titles are currently monopolized by three idiots who only think of themselves (the half assed cool guy, the run of the mill younger brother of a butcher and Mui Bien who can't see what is around him)", says that he will not. Atsushi Kotoge had also invited Momo No Seishun to participate, and Junta Miyawaki says he will win and challenge, Hajime Ohara that this is a chance to concentrate on the singles, and Daisuke Harada claiming that he is the only one who can win and face Kotoge.
THE AGGRESSION split (kind of)
With Masa Kitamiya turning his attention from the GHC Heavyweight to the GHC Heavyweight Tag, THE AGGRESSION made a successful defense against Funky Express (Shuhei Taniguchi and Mohammed Yone) at the Misawa Memorial on the 31st May. During the match, Katsuhiko Nakajima had accidentally caught Masa Kitamiya square in the face with a kick, and this triggered Kitamiya to attack him afterwards. As Kenoh stormed the ring to demand in shock what Kitamiya thought he was doing, Kitamiya spoke on the microphone and standing over the fallen Nakajima stated that he couldn't stand teaming with Nakajima anymore, and that he had hated him since he entered Kensuke Office. Thanking Kenoh for everything, he then left Kongoh. Backstage Kitamiya said he couldn't stand pretending anymore that everything was fine between them, when in reality they were "bitter enemies in the same boat".
Attempting to resolve the issues between them, NOAH bought them together for a title defense interview the next day. If experience has told us anything, it's the heavyweights who fight at press conferences, and today's chaos was to be spectacular. Kitamiya started by saying how much he had always hated Nakajima, and he proposed a cage match (a first in NOAH) to keep all outside influences out and to let them fight it out without interference. Nakajima, laughing at him for saying he hated him, agreed to the match but said that when Kitamiya lost, he had to shave his head in order to "go back to the beginning". Kitamiya agreed to it in his usual foul mouthed manner, and then the issue of what was going to happen to the belts came up.
KITAMIYA: I have a belt. I am holding it, and I won't give it back. This is Masa Kitamiya's GHC tag belt. 
NAKAJIMA: Like I said earlier, I was the one who won it and I was the one who defended it, so it's mine, right?   
Deciding there were no more questions and that they should finish early, Nakajima got up to pose for pictures with Kitamiya. He kicked him and a brawl broke out, both rolling on the floor and Nakajima losing a shoe. When they eventually broke free of each other, they glared, snatched their belts up and left. NOAH have had a loser gets his head shaved match before (KENTA and Naomichi Marufuji cheated so that Tsuyochi Kikuchi was the loser), but this will be the first time ever there will be a cage. Event will take place at "Cage War" on the 26th June.
 Sugi, Saku & Sasadango
Takashi Sugiura successfully defended the GHC National against Kazushi Sakuraba at the Misawa Memorial show on the 31st May. The match itself combined both MMA and wrestling, which is something that has come to define the GHC National, and had its silly moments at the start. Sugi and Saku made up with a handshake and a playful lunge from Takashi Sugiura, and then Deino and Super Sasadango Machine made their way to ringside. Sasadango had evidently worked out how to invade a promotion properly. Making their pitch via a PowerPoint presentation, Sasadango proposed either match whereby you spun around on the hilt of a baseball bat, or the "Sugi & Saku" belts were put on the line. Sakuraba had completely lost it by now, and so it was up to Sugi to decide, so he went with the title match…for belts that are not officially sanctioned. The match would take place at CyberFight Festival. No one has come forward to challenge for the GHC National yet, but Sugi said he wants either a gaijin (none in NOAH at the moment) or someone outside of NOAH to come forward.
CyberFight Festival 2021
The inaugural CyberFight Festival was a complete success, and while Sanshiro Takagi didn't exactly confirm that it would take place in 2022, he didn't deny it either.
Highlights
Shuhei Taniguchi and Yuji Hino (old teammates in The Hooligans), faced each other down in the opening Battle Royale and sparks flew between them. Masao Inoue (who had worn a pink hardhat to the ring), got beaten up by a Joshi wrestler, and Mohammed Yone came down to the last man but was eliminated.
Junta Miyawaki got his first big win outside of NOAH by using an Inverted Cross armbar on Toui Kojima.
In a match in which Deino somehow controlled himself, Takashi Sugiura and Kazushi Sakuraba came to the match wearing masks, Sugi hit Sasadango with a baseball bat and ended the match with pantyhose over his head (which he kept on), Sugi and Saku managed to retain their titles. Sakuraba spent the latter stages of the match in hysterics with his head buried in the turnbuckle, afterwards he couldn't stop laughing at Sugi wearing the tights.
Kenoh's rage towards Sanshiro Takagi and DDT as a whole started the moment Takagi stepped out with his team and he wasted no time attacking him. Fans were given a little taser of Manabu Soya vs Kazusada Higuchi, but sadly this was interrupted by Kenoh screaming at Takagi at ringside. When stiff slaps and kicks were over, the match (much to Kenoh's public horror but private enjoyment) became very DDT with the referee being trapped in a mantrap and his face covered by a bunny mask, a giant fist fired at Kenoh to biff him, Takagi diving from the top turnbuckle with giant moth wings and a bucket, and then most famous of all and with a hashtag that trended, Kenoh on a bike. The match was won when Sanshiro Takagi pinned Haoh, and Kenoh stalked off to lick his wounds (throwing down a iron barrier on the way out), and borrowing a line from Kaito Kiyomiya to say "I don't understand wrestling". Takagi later called him a "dumbass" and said he felt like his jaw was broken.
Kaito Kiyomiya failed to win the tag match against DDT'S Konosuke Takeshita and Yuki Ueno, and he was the one pinned. After this Kiyomiya seemed to adopt an air of instability and madness, an eerie wild grin on his face as he walked to the back and gave a rambling promo which culminated in his walking off and saying "It's just a passing point. Just a passing point. Just a passing point".
Minus STINGER, Kaito Kiyomiya and Yoshiki Inamura, the rosters of NOAH, DDT, Ganbare and Tokyo Joshi Pro came out to stand together at the top of the ramp after the event.
Mitsuharu Misawa Memorial
With the event in Ota being cancelled short notice and the replacement event held at Korakuen Hall on the 30th May in a rush, NOAH will hold a second memorial to Mitsuharu Misawa. This will take place on the 13th June, the twelve year anniversary of his passing, and although it will be empty arena will have the usual traditions – the bell salute, the music, the streamers and the picture. Matches will all be a surprise and  will be announced by entry theme.
According to his agent, Keiji Mutoh, The Great Muta is jealous of Mutoh's success and in order to sell copies of his new book, will be descending from the underworld on the 27th June to face an unknown opponent. Muta has chosen his who this is going to be, but unfortunately communications between the overworld and the underworld are not that good as Mutoh said there was interference when Muta named him. The Great Muta is rather pleased that the match will be empty arena as it means he can blow poison fog at his opponent.
EVENT RECAPS & POST MATCH PROMOS
EVENT RECAP: Mitsuharu Misawa Memorial 2021 ~ Forever in Our Hearts (Monday May 31st, Korakuen Hall, Tokyo) ~ Post match interviews 
EVENT RECAP: CyberFight Festival 2021 (Sunday 6th June, Saitama Super Arena) ~ Post match interviews.
ELSEWHERE IN NOAH
~ YO-HEY, Yasutaka Yano and Kai Fujimura have shown no symptoms during their two week isolation and will return to the ring. All three have returned to training. Kotaro Suzuki doesn't seem to have had symptoms or been hospitalized.
~ Kenta Kobashi will be the special guest commentator at the Mitsuharu Misawa memorial, and Bull Nakano will be a special guest commentator at Cage War.
~ Yoshiki Inamura has new ring wear which has a tire track on the sides, a tire track hairstyle and he carries a tire to the ring.
~ Someone got the title cards wrong at CyberFight, apparently "Daisuke Harada, HAYATA & Seiki Yoshioka" are in Momo No Seishun! When did that happen? NOSAWA must be a genius booker as according to this logic, Harada beat one of his teammates to win the match.
~ Katsuhiko Nakajima tried to pin Sanshiro Takagi with the cocky pin. The referee refused to count it. ~ Kenoh posted this candid picture in "Weekly Pro". He was talking about Masa Kitamiya passing through Kongoh in his column….
CURRENT CHAMPIONS
THIS WEEK IN NOAH
Sunday 13th June: Memoriam: Mitsuharu Misawa (2009)
Sunday 13th June: Mitsuharu Misawa Memorial (19:00 JST)
*The Misawa memorial will be broadcast live both on ABEMA and on WrestleUniverse. WrestleUniverse will have English commentary. ABEMA has been advertised as a free broadcast, but I don't know if this will mean that it is only free to view in Japan. ABEMA can only be viewed live so you won't be able to watch the show if you miss it as the replays are now only available to subscribers, therefore it would be better for you to subscribe to WrestleUniverse.
LINKS
Takashi Sugiura's measures against ground fighting & fails in rock-paper-scissors "special training" to stop the negative chain of the fight with Sakuraba
Nakajima vs Kitamiya, grudge battle decision "Cage match loser gets head shaved", both refuse to give up the belts, big fight at press conference.
"Doesn't think of NOAH at all" ~ Kenoh criticizes President Sanshiro Takagi
"Unique Musou", Yoshiki Inamura proves a different dimension monster in the team battle against DDT'S Takeshita & Ueno
Fourteen wrestler press conference: Marufuji's "inspirational confrontation" hypothesis of Mutoh battle, Sugiura acts recklessly with shocking confession at NOAH's CyberFight Festival
Yoshiki Inamura's Pork Chankonabe
Picture credit: NOAH, Weekly Pro
GIF credits: NOAH Official YouTube, WrestleUniverse
Mitchell's WWE Raw Results & Report! (9/20/21)
Will Raw ACKNOWLEDGE the Tribal Chief?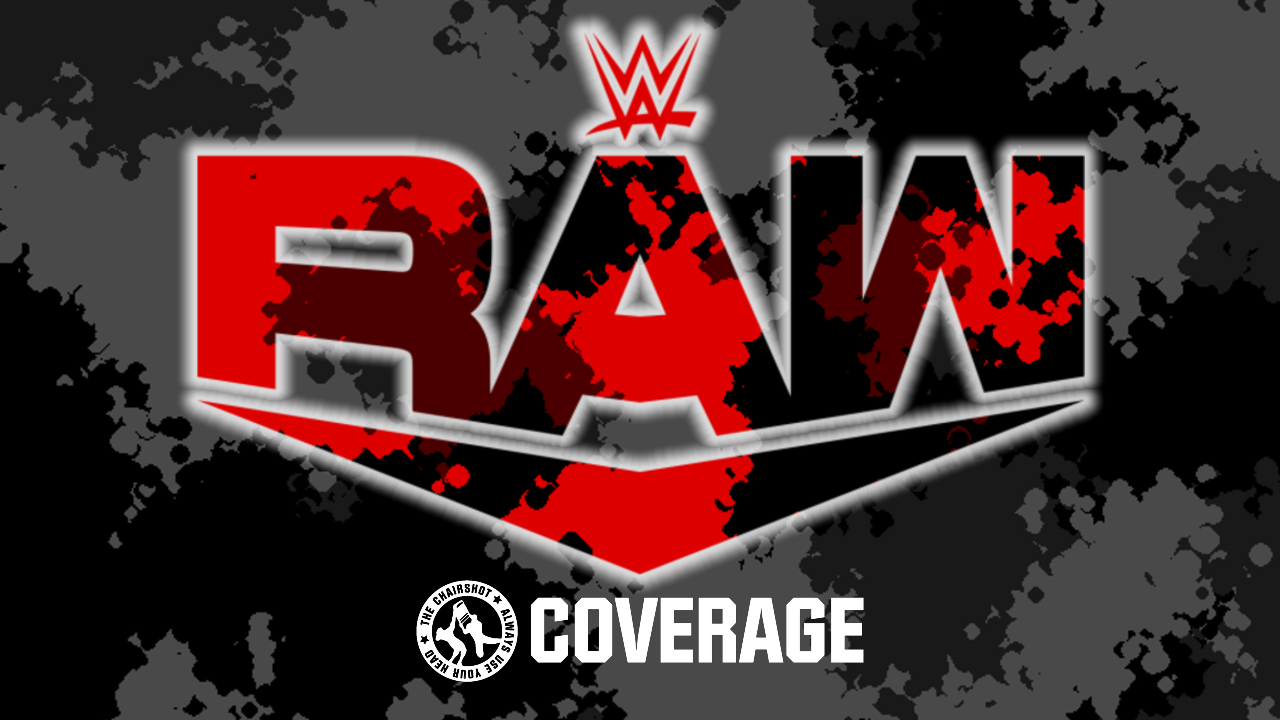 The New Day takes on the Bloodline for a massive Monday Night Raw!
It's a powerful Six Man Tag as WWE World Champion, Big E, reunites with Kofi Kingston & Xavier Woods in the ring against the champions of SmackDown! Will the Power of Positivity stop the Tribal Chief & The Usos from asserting their dominance?
OFFICIAL RESULTS
Six Man Tag: The New Day VS The Bloodline; The Bloodline wins.
Eva Marie VS "Doudrop" Piper Niven; Niven wins.
Randy Orton w/ Matt Riddle VS AJ Styles w/ Omos; Orton wins.
Shayna Bazler VS Nia Jax; Baszler wins.
Mansoor & Mustafa Ali VS Angel Garza & Humberto Carrillo; Garza & Carrillo win.
WWE Women's Tag Team Championships: Natalya & Tamina VS Rhea Ripley & Nikki A.S.H; Rhea & Nikki win and become the new WWE Women's Tag Team Champions.
WWE 24/7 Championship Best Laid Plans: Reggie retains the title.
WWE United States Championship Opportunity: Jeff Hardy VS Sheamus; Hardy wins and joins the title match at Extreme Rules.
Triple Threat: Bobby Lashley VS Big E VS Roman Reigns w/ Paul Heyman; Reigns wins.
PLAY BY PLAY
Awww~ NC State!
Don't you dare be sour! Clap for your REUNITED New Day, from Kofi Kingston to Xavier Woods to the NEW WWE World Champiooon~, and FEEL~ the POWAAAH~! That's right, it's time to celebrate! Woods, Kofi and Big E head to the ring together once again and everyone is fired up for that! Big E soaks in the moment as fans chant his name, and then move to "You Deserve It!" Big E says they're the best for that, and then says that today isn't November 25th, but he is still going to give thanks. Thanks to the fans who chanted "New Day Rocks," and even those who once said, "New Day Sucks." Big E forgives them.
Big E is also thankful to those who supported him as he climbed the ladder to grab the Money in the Bank briefcase, and he is beyond grateful to all those who lost their minds when Big E became the NEW WWE Champion. Big E is grateful tot hem below the Heavens, and one incredible friend above. Fans chant for Brodie, but Big E says the celebration is going to be cut a little short, because there's some town business! That business is with the SmackDown Tag Team Champions, the Usos, and of course "their little friend, their cousin, the Tribal Chief, the Head of the Table, Roman Reigns."
But Raw is the NEW DAY's show! Tonight, they shall send the Bloodline packing! And do you know why? Fans are excited to hear, "BECAAUSE!" "New! Day Rocks! New! Day Rocks!" But speak his name and he shall appear, ROMAN REIGNS makes his entrance. He and the Usos hold up their belts for the pyro while fans are torn on how they feel seeing them. Roman has Heyman holding the belt as he leads the way down the ramp, and that golden glove has been replaced with a red one. The Bloodline then stands face to face with the New Day, holding up the belts for another round of pyro. But Big E holds up his belt in response as he stares Roman down. The battle is about to begin, after the break!
Six Man Tag: The New Day VS The Bloodline!
Raw returns and Kofi starts with Jimmy at the bell. They tie up, Jimmy headlocks but Kofi powers out, only for Jimmy to run him over. Jimmy gets on the corner to boast, "Bloodline!" Roman talks trash but Kofi gets up and shrugs it off. Kofi waistlocks Jimmy, headlocks then hammerlocks then headlocks again. Kofi wrenches, whips but Jimmy reverses. Jimmy runs in to monkey flip but Kofi lands on his feet! Kofi dropkicks Jimmy down, cover, TWO! Kofi keeps Jimmy from the corner and snapmares him to tag in Woods. Speed combo of Penalty Kick and SLIDING LARIAT, to Kofi's rebound SPLASH, and Woods' second rope ELBOW DROP! Cover, TWO!
Woods keeps on Jimmy and bumps him off the buckle. Tag to Big E and fans fire up as Big E runs in to CLOBBER Jimmy! Cover, TWO! Tag to Woods, Woods climbs up as Big E wrenches, Woods drops double ax handles. Woods wrenches but Jimmy headbutts and uppercuts! Jimmy RAMS into Woods, Jey tags in and he DECKS Woods with an uppercut! Jey talks trash to Woods, gets him up and scoop SLAMS him! Heyman talks trash, "I bet that hurt!" Jey pushes Woods around, talks more trash, then whips Woods to ropes. Woods ducks and Kofi tags in. Woods shoves Jey into Kofi's shoulder! Schoolboy to CROSSBODY! Cover, TWO!
Kofi keeps on Jey with an armlock, wrench but Jey ROCKS Kofi with a right! Jey brings Kofi over, tags to Jimmy and they mug Kofi. Jimmy tags Jey back in, the Usos mug Kofi again, then Jimmy shoves Kofi down. Jey brings Kofi back up in a facelock to whip to the Bloodline corner, but Kofi DECKS Jimmy! Kofi dodges Jey and he hits buckles, but Roman tags in! Kofi fires off kicks on Jey and whips, but Jey reverses. Kofi dodges but Roman trips him up, drags him out and bounces him off the announce desk! Then POSTS him! Roman gets Kofi up and TOSSES him over the desk! The Bloodline is fired up and dares the New Day to do something as Raw goes to break.
Raw returns and Jey has Kofi down. Jey brings Kofi up, throws a heavy uppercut, and Kofi ends up in the corner. Jey runs corner to corner, but Kofi pops him up and over! Jey can't hold on and he falls to the floor, clutching an arm! Kofi crawls, Jimmy calls to his brother, and Jey gets in to tag Jimmy! Jimmy SUPERKICKS Woods down! Jimmy says it's done, then he grabs at Kofi. Kofi slides underneath, reaches out but Jimmy keeps him away! Jimmy reels Kofi into a knee, whips him to a corner but Kofi goes up and up and DOUBLE STOMPS Jimmy down! Fans are thunderous as they rally for "NEW! DAY ROCKS!" Kofi and Jimmy crawl, hot tags to Roman and Big E!
Roman slows his roll as Big E steps in the ring with him. Fans go nuts as we get world champion against universal champion, and the hands start flying! Back and forth, forearm for forearm, but then Big E ducks one to OVERHEAD Belly2Belly! And then ANOTHER! Roman is sputtering, but getting pissed, too! But he still runs into the Belly2Belly! Big E runs but has to clothesline Jey out first! Roman gets Big E for a BIG Urenage! Cover, TWO! Roman is surprised but he focuses as he goes to the corner. Roman locks 'n' loads, runs in but into a clinch! ANOTHER Belly2Belly, then the BIG SPLASH! Big E claps and fans join in again, "NEW! DAY ROCKS!"
Big E watches Roman, scoops him up, but Roman slips off. Jimmy runs in but is thrown out! Woods tags in, Big E gives Kofi a boost to FLY! Kofi takes out the Usos! Big E sees Roman but gets a SUPERMAN PUNCH! Woods dares Roman to bring it, and Roman runs into a GAMANGIRI! GET OVER- NO! Roman throws the DDT away to UPPERCUT! Woods SUPERKICKS! Cover, TWO!! Roman survives, and here comes BOBBY LASHLEY! He SPEARS Big E, then hoists Kofi up to fireman's carry! Lashley POSTS Kofi! Then Lashley CLOBBERS Jimmy, and he RAMS Jey into steel steps! The Rocky Mountain Machine has made his wrath felt, but Woods still has to watch for Roman! SPEAR!! Cover, The Bloodline wins!
Winners: The Bloodline, by pinfall
The Tribal Chief survives because the All Mighty gave him an assist. But then Lashley SPEARS Roman!! Lashley did all this for Lashley and no one else! And then Lashley aims at Big E again, to SPEAR him through the timekeeper's area! After decimating the top of both brands, will Lashley look to tear everything apart until HE is back on top of the WWE?
Bobby Lashley storms into management's office.
He tells Adam Pearce and Sonya Deville that if Roman isn't done with Big E, neither is he! Lashley says Big E comes out after Lashley had one of the biggest matches of his career against Randy Orton, cashing in when Lashley was obviously hurt! Look at his knee! It's hurt! "Oh, big guy!" Then Big E goes to SmackDown, and there's this New Day reunion, all this other stuff! Raw is about LASHLEY, the REAL WWE Champion! Give him a match with Big E 1v1, he'd win every time. Give him a match with Roman Reigns 1v1, he'd beat him every time! Both of them together, no problem! This is the All Mighty Era and it never stops!
Adam and Sonya are speechless, so Lashley leaves. What decision will management have to address the statement Lashley made?
WWE has a medical update on MVP.
After the RKO he took last week, Montel Vontavius Porter is nursing an injured rib and will be out for an indefinite time. What devastation will Lashley unleash without his advisor by his side?
Matt Riddle talks with Randy Orton backstage.
Riddle saved up to get match headsets so they can listen to the same Spotify playlists. You never know what'll happen with the WWE Draft coming, after all. And Riddle also made a special playlist for Randy to prepare for his match with AJ Styles. Orton takes his headset off and Riddle says that's fine, they can jam out later. But maybe Orton needs some of Riddle's world famous motivational speaking. Riddle knows Orton is hurting on the outside, as well as deep in his heart, from losing to Bobby Lashley. "But bro, you're a Viper, you're an Apex Predator! You're a Legend Killer! You're Randy Orton, bro! Skipper doesn't stand a chance against you!"
Riddle starts wondering what his spirit animal be. Orton's a viper, Styles is a Pitbull and Omos is a lion. Maybe Riddle's a mongoose. Riddle remembers going on safari and he saw a lion get trampled by wildebeest! Orton asks if Riddle is confusing his real-life with the movie, The Lion King. No, this was a true story! It was all outta nowhere, just like Orton with that RKO to MVP. But Riddle saw it, the lion was shoved off a cliff- Orton wants Riddle to keep Omos busy with the safari story. Sure! Okay, and while he's doing that, Orton will do his best to break Styles' ribs, just like to MVP. Sound like a plan? Yeah!
And after thinking about it, Orton says the headphones are cool, so he thanks Riddle. Riddle says "You're welcome," and then jams out to Orton's theme song.
Eva Marie VS "Doudrop" Piper Niven!
First, the #EvaLution gets pummeled without the bell ever ringing. Then, Eva legitimately loses, after getting pummeled again. Is Eva ever going to learn that she's been #Doudropped like a bad habit? Or will the third time be the charm for Piper?
Raw returns as Doudrop makes her entrance. The bell rings and Eva gets a mic. "So, I have to say, I am not one for shaming or any negativity but… Look at me, look at me again, and look at you." Fans cheer because Piper's just fine! Eva says she's put together and Piper's a mess. "Girls like you can never beat women like me." Piper doesn't care about any of that, and she chases Eva out of the ring! Eva dares Piper to chase her, Piper chases Eva, but it's all cat 'n' mouse as Eva is trolling Piper. Piper says Eva will get it soon enough, but the chase continues. Piper promises she has a punch waiting for Eva, and then she lets Eva have space to get in, only to pounce!
Piper thrashes Eva around but Eva rakes eyes! Eva throws forearms but Piper just gets pissed! Eva runs, but leaps into Piper's arms! POWERSLAM, then a BACK SENTON! Piper runs to BASEMENT SPLASH! Cover, Piper wins again!
Winner: Piper Niven, by pinfall
Three weeks in a row, twice on record, Piper stands tall over Eva and dances the night away! Will Eva finally Doudrop the issue? Or will Piper gladly crush her a fourth time?
Management makes calls but Big E barges in.
Big E wants Bobby AND Roman tonight! "Make it happen!!" The demands keep on coming, will management give in?
Management is making more calls.
They're trying to reassure the higher ups that things are going fine, but then Paul Heyman walks in and mocks their chatter. But he wants them to indulge him: Lashley gets up in the face of those who run the show, bitches and moans and then Big E does the same, stripping them of all their authority. Heyman won't do such a thing. He won't bitch 'n' moan because he doesn't have to. Heyman carries an order from the Tribal Chief! Pearce stops Heyman there but Sonya has them calm down. This is coming from all sides, so here's what's happening: A TRIPLE THREAT match, Lashley VS Big E VS Roman. And so Heyman can tell Roman that it is official. Heyman says he'll do just that, and wishes them a great Monday night.
Randy Orton w/ Matt Riddle VS AJ Styles w/ Omos!
RKBRO may not even have a Raw Tag Team Championship match at Extreme Rules now that MVP is out and Lashley's attention is on the top titles. But will the Viper make sure the Phenomenal One doesn't fill that vacancy with a win here tonight?
Raw returns and AJ Styles makes his entrance, his towering tag partner right behind him. The bell rings and Riddle fires the fans up for "Randy! Randy!" as he circles with Styles. They tie up, Orton headlocks and he grinds Styles down to the mat. Styles makes it a cover, ONE! Orton grinds the hold harder and pushes Styles down to a lateral press, ONE! Styles gets away and Orton watches him closely. Styles tells Riddle to shut it before even starting or he'll get smacked. Orton and Styles tie up again, Styles wrenches to wristlock and pulls on the fingers. Orton rolls, wrenches through and wristlocks in return.
Orton grinds Styles' elbow now and then twists the wrist to a hammerlock. Styles reaches, gets a ropebreak, but Orton lets go at the ref's count of 4. Orton backs away and fans cheer while Styles shakes out the arm. Styles and Orton circle, Styles kicks low and CHOPS! And CHOPS! Styles whips corner to corner, runs in but Orton dodges! No RKO just yet as Styles shoves Orton away! Orton wants Omos to confirm how close that was but Omos says that was nothing. Orton and Styles circle, Orton kicks low and suplexes! Cover, ONE! Orton stomps Styles' hand, then his foot. Orton keeps stomping Styles piece by piece, then strikes the pose. Riddle joins in and fans cheer.
Orton scrapes his laces on Styles' face, then stomps him right on the head! Cover, TWO! Orton looms over Styles and lines up a shot. But Omos trips Styles up to prevent the punt! Orton points that out to the ref but Omos defends his own innocence. The ref knows better and he EJECTS Omos! Styles is shocked and Riddle sings, "Nana na na" with the fans. But Omos CLOBBERS Riddle with a European Uppercut! Then Styles KNEES Omos out of the ring to get even! Styles then slingshots to FOREARM Orton down! Styles and Omos fire up, and Styles assures Omos he can handle this. Omos leaves as Raw goes to break.
Raw returns and Orton throws hands on Styles! Orton kicks but Styles blocks to spin him around and CHOP BLOCK! Styles then toeholds and drops knees on the knee! Orton clutches his leg, drags himself to a corner but Styles is after him. Styles digs his heel in but lets off as the ref counts. Fans rally for Orton but Styles gets Orton's leg. Orton throws hands then boots Styles away! Styles dodges Orton's clothesline but runs right into buckles! The ref checks on Styles but he's alright. Orton comes back and rallies with big clotheslines! Styles staggers into a corner, Orton hits another clothesline! Orton climbs up and rains down fists! Fans count to 4 but Styles trips Orton up!
Styles fireman's carries but Orton slips off to ROCK him with more haymakers! Orton EuroUppers Styles to a corner, then fans fire up as Orton gets his bad leg moving. But Styles KICKS that leg! Styles runs but into a POWERSLAM! Cover, TWO! Orton seethes but Riddle says he's that close! Orton puts Styles in a corner, hoists him up top and then throws more haymakers. Orton then climbs up to join Styles, but Styles slips to the outside, only for Orton to CLOBBER him down! Styles is in a daze, Orton drags him up through ropes! But Styles HOTSHOTS Orton first! Orton gasps and sputters while Styles takes aim from the apron! PHENOMENAL-
NO! Orton catches Styles in the cravat, but Styles hurries to turn RKO into SLEEPER! Styles is a backpack on Orton but Orton grits his teeth as he stays up. Orton RAMS Styles into buckles and is free! Orton gasps for air gain as he gets away, but he returns to get a BOOT! Styles hops up, reels Orton in, but Orton denies the DDT with a shove! Styles staggers up into a clinch, and Orton shows some power with an EXPLODER! Riddle likes that one, that was like his Brosploder! Cover, TWO! Orton has a bloody scratch on his eyebrow but he's still feeling good as he looms over Styles. Fans rally behind "Randy! Randy!" and Riddle coaches Orton on.
Orton gets Styles up, but Styles throat chops! Styles fires off the Phenomenal Blitz, PELE included! Orton goes down, Styles covers, TWO! Styles grows a bit frustrated but he gets Orton back up. Styles reels Orton in and calls for it, but Orton back drops! Styles sunset flips, Orton sits on it, TWO! Styles SLIDING FOREARMS Orton down! Styles goes to the ropes, LIONSAULT! Cover, TWO! Orton survives because Styles ain't the Ayatollah of Rock 'n' Rolla! Styles goes to the apron and takes aim again. Orton stands, Styles sees Riddle and takes a swing! Riddle avoids the kick, Orton storms over but into a forearm! Styles springboards but he fakes Orton out! They each point at each other with that one!
Styles slingshots in but into a kick! Orton has Styles in the ropes, DRAPING DDT! Orton hears the voices, RKO!! Cover, Orton wins!
Winner: Randy Orton, by pinfall
Riddle is fired up for his bro as Orton strikes Styles down! With the Phenomenal One cleared out of the way, who steps up in the Raw Tag Division to go after RKBRO?
Shayna Bazler VS Nia Jax!
The Queen of Spades and Irresistible Force were always a dysfunctional duo united by their success, but now they're each only concerned about their own success. The former women's tag team champions do battle, but who comes out the better half?
Raw returns and Shayna makes her entrance. The bell rings and the two stare down. Shayna paces but Nia is like a statue. Then they start talking trash, and Nia says, "I hate you! You were nothing without me!" Shayna tells Nia to shut up and says that SHE was always the one! They start shoving, but then Nia fireman's carries! But then she lets Shayna down to make a point of how easy it was! Nia says she's the winner here, but Shayna fires off kicks! Nia ROCKS Shayna, scoops her, then hits a SHOULDER BREAKER! Cover, ONE, and Shayna gets to a corner. Nia runs in and SPLASHES! Nia pie faces, Shayna pie faces back! The hands start flying, Nia RAMS into Shayna!
Shayna comes back with muay thai knees! And a ROUNDHOUSE! Nia wobbles, Shayna KNEES her again, then ROUNDHOUSES her down! Nia sits up in a daze but Shayna KNEES her again! Then a KIRAFUDA KLUTCH!! Shayna is a backpack as Nia gets up but Shayna shifts to kick away on an arm! Shayna puts the clutch back on but Nia powers up, only to fall back! Shayna squeezes tight, Nia shouts and sputters, she is OUT!! Shayna wins!
Winner: Shayna Baszler, by submission
Shayna seems to show a hint of remorse having to do that to a former tag partner. But then she PUNTS Nia off the apron! The Queen of Spades considers what to do next, and she gets Nia up to kick away on the arm again. Shayna pulls steel steps apart, gives Nia a KICK to the face, then has her down on the steps. Shayna isolates Nia's arm, puts it through one of the hand holds, and despite the ref saying no, Shayna STOMPS the arm!! Nia writhes and cries in pain as she clutches her wrist, but Shayna gets the arm and isolates it on the steps! Nia begs for mercy and Shayna is conflicted again. But Shayna STOMPS the arm anyway!!
Nia is screaming in agony and referees hurry out with medics. Fans are stunned as Shayna is unsure how to feel about this herself. But is this how the Queen of Spades is going to play the game in order to reach the Raw Women's Championship?
Mansoor & Mustafa Ali VS Angel Garza & Humberto Carrillo!
While the Star of Saudi Arabia and The Beacon are still trying to get on the same page, it seems the cousins of the Garza lucha familia are finally seeing things eye to eye! Will the dysfunction fix itself tonight? Or will nothing defeat this handsome and debonair duo now that they're united?
The teams sort out and Garza starts with Ali. They tie up, Ali waistlocks but Garza headlocks. Ali powers out, things speed up and Ali hurdles into Garza's dropkick! Garza tears away the pants and throws them at Ali! Tag to Carrillo, they double whip and double hip toss to a rebound FACEBUSTER! Cover, TWO! Carrillo keeps cool as he looms over Ali. Carrillo stands Ali up to CHOP, snapmare and clam on a chinlock. Ali endures the knee in his back and Mansoor coaches him up. Ali fights up, throws body shots but Carrillo throws him down hard! Carrillo SLAPS Ali, brings him around and suplexes. Ali slips out, waistlocks, but Carrillo switches.
Ali goes to the corner to buck Carrillo, then leaps for the TORNADO DDT! Both men are down, hot tags to Garza and Mansoor! Mansoor rallies, whips but Garza reverses, only for Mansoor to BOOT and ENZIGURI! Fans fire up with Mansoor as he runs in to clothesline Garza! Tag to Ali and he goes up, DOUBLE STOMP BACK SUPLEX! Cover, but Carrillo breaks it! Mansoor throws Carillo out and slides, but Carrillo gets under to RAM Mansoor into barriers! Ali slides out to RAM Carrillo into barriers! But Garza goes out to POST Ali! Garza tells Ali that nothing beats familia, and he puts Ali in the ring.
Tag to Carrillo, he fires up as he stretches Ali in a LAST CHANCERY! Garza runs and adds a basement dropkick to it!! Carrillo covers, the familia wins!
Winners: Humberto Carrillo & Angel Garza, by pinfall
The lucha libre bloodline get a powerful first victory! Will they surge up the rankings towards those Raw Tag Team Championships soon enough?
WWE Women's Tag Team Championships: Natalya & Tamina VS Rhea Ripley & Nikki A.S.H!
The challengers walk out first and have mics to address the crowd. Before they face the champions tonight with the titles on the line, they wanted to talk to the WWE Universe about Conner's Cure. Fans cheer for that one and Rhea says young Conner inspired us all to join the fight against pediatric cancer. Over the years, the WWE and Conner's Cure have raised millions of dollars to fight that fight. Rhea gets a bit emotional as she says the charity has worked with the V Foundation to invest and fundraise all this money to help find the answer to pediatric cancer. And there's still so much work to be done.
They have the honor and privilege of competing in the ring, but they wanted to do two things with the fans. Firstly, they're dedicating this match to the kids, to everyone that's been affected by pediatric cancer, and to Conner's Cure. And secondly, when they count to three, everyone put your arms together in a V and shout, "Victory!" One, two, three, VICTORY over pediatric cancer! Fans cheer the inspirational moment as the challengers go to the ring. But will the eclectic duo be able to dedicate a championship victory to the fight? We find out, after the break.
Raw returns and the champions make their entrance. Tamina starts with Nikki and TOSSES her to the corner, then sucker punches Rhea! Nikki fights back but Natty tags in. Tamina whips, scoops Nikki and Natty runs to HART ATTACK! Cover, Rhea breaks it! Tamina gets back in, headbutts Rhea then throws her out of the ring hard! Natty throws Nikki into the corner, throws knees and haymakers but lets off as the ref counts. Tag to Tamina, she stomps a mudhole into Nikki. Tag to Natty, she drags Nikki up to throw more hands. Natty and Tamina are a little off synch but Natty tags Tamina back in. Feed to a SAMOAN DROP!
But Tamina isn't done here! She goes up top and takes aim, SUPERFLY onto knees! Nikki crawls but Rhea is still down! Tamina tags in Natty and she CLOBBERS Nikki from behind! Natty rebounds Nikki for the sit-down! Natty steps on Nikki and basement dropkicks! Tamina sees Rhea getting up and goes after her, but Rhea boots her to then CANNONBALL! Fans fire up with Rhea as she gets Tamina up and pump handles! RIPTIDE to the apron!! Natty is shocked, Nikki drags her down to a cradle! NIKKI & RHEA WIN!!
Winners: Rhea Ripley & Nikki A.S.H, by pinfall (NEW WWE Women's Tag Team Champions)
They did it for Conner!! Rhea & Nikki are champions together, but is this only the beginning?
Alexa Bliss heads to the ring.
She and Lily are ready to make NC State into Alexa's Playground! But will the Queen still be willing to come out and play after the Charlie fiasco last week? We find out, after the break.
Raw returns and Alexa sits on the swing. "Hello, friends! And welcome to my playground!" Now her "friend" is a real doozy, but she holds a place near and dear to Alexa's heart. Welcome soon to be former Raw Women's Champion and The Queen, Charlotte Flair! The music plays and Charlotte actually walks out to the ring. Fans cheer and "WOO~" for Charlotte as she enters the ring and gets a mic. Alexa says hey and wants Charlotte to make herself comfy on the rocking horse. No, that's okay, Charlotte would rather stand and remind us that once upon a time, Alexa was a competitor. But please, continue with the hocus pocus and magic tricks.
Yes, the fun police is here. But c'mon, Charlotte! There's no tricks up Alexa's sleeves, her sleeves are too short. But why is there always an ulterior motive here? Alexa just wants to have fun. Girls' night, Alexa, Charlotte & Lily! But where's Charlie? Fans boo Charlotte being a party pooper and chant, "We Want Charlie!" but Alexa says it's fine! SHE has Charlie! Fans chant for "Charlie! Charlie!" as Alexa sits again but Charlotte says Alexa is embarrassing herself. Charlotte doesn't want Charlie. Charlotte wants Alexa! The old Alexa, the Five Feet of Fury, the Mean Girl, the once upon a time champion material!
Alexa can fool the fans but she can't fool Charlotte. All this is "a pathetic attempt to hide how fragile, how delicate you really are." Charlotte wants Lexi to admit she's broken, and that's why she hides behind the playground, the dolls, the dress and the pigtails, as well as that nasty black lipstick. Alexa used to walk to the ring with a title on her arm, but now she walks with a doll. "How does it feel that the doll is more popular than you?" But now that we're talking about the old Alexa, the only reason she was champion at all was because she and Charlotte were on separate brands. But now that they're both on Raw, Charlotte finds these games to be a joke.
But the one game she can't comprehend is, how did Charlotte go from main-eventing WrestleMania 35 to a Monday Night Raw where she's playing with dolls? Charlotte doesn't play dress up nor play pretend, she is the real deal. Charlotte has beaten an Almost Super Hero, a Nightmare, and now she's about to beat a "grown ass woman that dresses up like a little kid." Alexa is bored as Charlotte says she gets it. "This is all a desperate cry for help." So Charlotte will make it her job to beat some sense back into Alexa. Does Alexa want that to be tonight or this Sunday at Extreme Rules?
Alexa says, "Oh my gosh, Charlotte! We get it! You're the best, you're the champ, you're in your own league, no one can reach you." Does Charlotte ever get sick of hearing that like the rest of us do? We get it! Yes, Charlotte's won more titles than any other woman. But that also means she's lost more titles than any other woman. And since we're getting personal, which Alexa loves on Girls' Night, she asks this: "Without a title, who is Charlotte Flair? Nobody knows because even you don't know." If Charlotte isn't a champion, she isn't anything. Nothing at all. And let's be honest, Alexa doesn't need to play games to expose Charlotte's insecurities. "They're stamped right on your forehead."
Charlotte is just so terrified of the Raw Women's Championship moving on without her and leaving her with nothing. What would Charlotte do if she didn't have a title? What would she say to the fans? Fans go "WOO~!" but Alexa says that's not even originally hers! Well let's not talk about originality, Lexi. Alexa didn't give Charlotte Charlie to play a game. Alexa gave her Charlie as a pity gift. Alexa pities Charlotte. "Because even a narcissistic, self-centered bitch like you deserves happiness." Charlotte pretends to cry but Alexa says Charlotte can call her whatever she wants. Alexa doesn't care, because at least Alexa knows who she is!
And she doesn't need to grasp at titles to stay relevant. So yes, tonight, call Alexa crazy. But at Extreme Rules, we WILL call her champion! "Now doesn't that sound like fun?" Charlotte pretends to laugh and mocks Alexa's points. Good for Alexa, but you'll never find out who she is without the title. Then Charlotte pie faces Alexa. Alexa jumps on Charlotte and throws hands! Charlotte throws her off, throws off her shoes and then BOOTS Alexa down! Charlotte dusts off her hands and then finds Charlie. But Alexa jumps on again! Charlotte throws her down, grabs up Charlie, and looks at it closely as she RIPS OFF ITS HEAD! Charlotte drops the pieces and then looks for Lily!
Alexa jumps on Charlotte again! Charlotte rams Alexa into buckles, runs in but Alexa sends her into buckles! Alexa reels Charlotte in for a DDT! Charlotte falls out of the ring and Alexa picks up Lily. Will Alexa do everything she can to drop Charlotte again and tear that title away from her?
Drake Maverick brainstorms with his fellow conspirators.
Rockstar Spud has R-Truth, Drew Gulak and Akira Tozawa going over his newest master plan. Operation: 24/7 is simple: drop a net on Reggie and get the title off him. But wait. Reggie is two, three, four times bigger than that. Truth, c'mon… Gulak, you'll be the distraction. Tozawa, do your ninja stuff. Truth, when Maverick signals you, drop the net. Okay, but what's the word? Just "now, dog!" Who cares! Reggie's walking over! Hurry! The others hide and Gulak gets Reggie's attention. Reggie is already worried but Gulak says there is no ref around so it's safe. Gulak talks to Reggie about Chinese holistic medicine and the 361 pressure points!
Gulak guides Reggie to the spot and Maverick shouts to Truth! Truth drops the net but Reggie turns things around and Gulak is caught! Reggie goes up and around the pallets, over pipes and onto trunks! The others give chase but Reggie LEAPS down to the photoshoot area! He even gets some snapshots before running off! Maverick is disappointed with Truth, since he gave the word. Truth corrects Maverick, the signal was "Now dog." Gulak says he's really stuck right now. Maverick is furious, but will he be able to craft a foolproof plan that not even these fools can foil?
WWE United States Championship Opportunity: Jeff Hardy VS Sheamus!
The Charismatic Enigma has had his battles with the Celtic Warrior before, and came very close to defeating Damian Priest last week. With there still being time before Extreme Rules, can the extreme risk taker beat Sheamus again and get in on the title match?
Raw returns and Sheamus makes his entrance. Damian Priest joins commentary to watch this closely, saying this is all his idea to give Hardy this opportunity. The bell rings, fans rally behind Hardy but Sheamus powers him to the corner. The ref counts, Sheamus lets off as he shoves Hardy down. Hardy gets up, ties up with Sheamus but Sheamus hits a headlock takeover. Hardy headscissors, Sheamus kips free and hits another headlock takeover. Hardy headscissors again, Sheamus gets free again, but Hardy headlocks. Sheamus powers out, runs Hardy over, then fixes his mask. Sheamus stands Hardy up to throw heavy EuroUppers.
Hardy dodges, dropkicks Sheamus' leg out then basement dropkicks. Hardy puts Sheamus in a corner, rams his shoulder in then headlocks again. Sheamus powers Hardy into the corner and throws body shots. Sheamus whips, hardy holds ropes and puts Sheamus on the apron. Sheamus CLUBS Hardy in the back, but Hardy fights off the Bodhrain! Hardy hotshots Sheamus down then goes out. Fans fire up as Hardy runs and leaps off the steps! Sheamus catches Hardy to SLAM him on the apron! Sheamus takes off his face mask to CLOBBER Hardy again! The Fella soaks up the heat as Raw goes to break.
Raw returns again and Sheamus has Hardy in a chinlock. Hardy fights up, throws body shots but Sheamus back suplexes. Hardy lands on his feet, ends up in a corner, and Sheamus runs in. Hardy POSTS Sheamus, then fires haymakers! Hardy whips, Sheamus reverses but Hardy runs him over! Hardy trips Sheamus up, leg splitting leg drop and basement dropkick! Sheamus gets up, Hardy runs in but Sheamus scoops. Hardy slips off to RUSSIAN LEG SWEEP! Hardy has Sheamus in a drop zone and he hops up the corner, second rope SPLASH! Cover, TWO! Hardy is frustrated but Sheamus gets up. Hardy kicks but no Twist as Sheamus shoves!
Sheamus runs but into a kick! Hardy drop toeholds Sheamus into buckles! Hardy goes up and swings but into a BOOT from below! Sheamus goes up, bloody nose only motivating him! Sheamus leaps to FLYING CLOTHESLINE Hardy down! Cover, TWO! Priest likes the fight from these two as Sheamus fireman's carries. Hardy elbows free, kicks low and TWIST- NO! Sheamus pushes free to KNEE Hardy down! Cover, TWO!! Hardy survives but Sheamus staggers up to his feet. Sheamus gets the legs, ties them up, but Hardy throws hands to fight the hold! Hardy pushes, dodges the Brogue to TWIST OF FATE!
Hardy hurries to a corner, heads up top, and NC is fired up for their hero, SWANTON BOMB onto knees! Sheamus fireman's carries but Hardy sunset flips! HARDY WINS!
Winner: Jeff Hardy, by pinfall (joins the WWE United States Championship match at Extreme Rules)
Priest gave Hardy the opening and Hardy capitalized! Sheamus blames Priest for all this and shoves Priest! Priest RAMS Sheamus into the apron! Hand start flying but the ref hurries to stop it! More refs come out but Sheamus and Priest knock into cameramen! Priest CLUBS away on Sheamus but the refs back him down. Sheamus staggers up, Priest uses the apron to LEAP and CLOBBER Sheamus! Priest hammers away, the refs pull him off Sheamus, but Sheamus POSTS Priest! Sheamus puts Priest in the ring, CLUBS away on him in return, but Priest ROCKS him with a right! Then Priest clotheslines Sheamus and himself out of the ring! The scrapping continues, will it only end on Sunday?
Triple Threat: Bobby Lashley VS Big E VS Roman Reigns w/ Paul Heyman!
The wrath of the All Mighty has only stirred up the anger of the Powerhouse of Positivity and the rage of the Tribal Chief! Three titans are set to battle at once, but who proves themselves the biggest and the baddest in the WWE today?
The bell rings and Lashley is right after Big E! Big E throws hands back, Lashley kicks low but Roman just watches and waits. Lashley glances over at him but Big E CLOBBERS Lashley! Now Roman makes a move, but Big E ROCKS him with a forearm! Big E drags Lashley out to the apron and he CLUBS away! Big E says, "You wanna play, Bobby? Let's play!" APRON SPLASH! Big E shoves Lashley in but Roman hits a DRIVE BY! Universal Champion knocks down World Champion and raises up his finger. Roman knows the Bloodline are the ones, but this match continues after the break.
Raw returns again and Lashley RAMS Big E in the corner. Lashley tells Heyman to scram but he's just checking on Roman. Lashley whips Big E but Big E reverses, only to run into an elbow. Things speed up, Big E HURDLES then CLOBBERS Lashley! Cover, TWO! Big E gets Lashley up, "This is what you want, huh?!" Big E wraps Lashley up in the cobra twist! Big E clubs to the rhythm, "NEW! DAY ROCKS!" Lashley endures but Roman gets in to UPPERCUT Big E down! Roman then runs at Lashley to clothesline him out of the ring! Big E staggers and Roman goes after him with a whip. Big E reverses but Roman LEAPING LARIATS! Cover, TWO!
Roman is annoyed but he goes out and sees Lashley on the apron. Roman runs around the way but Lashley CLOBBERS him out of the Drive By! Lashley snarls, pushes Roman into the ring and covers, TWO! Lashley bumps Roman off buckles, throws haymakers, then runs corner to corner to RAM into Big E! Then he goes back to RAM into Roman! Lashley runs into an Urenag-E! Cover, TWO!! Big E runs in at Roman and RAMS into him! Big E keeps moving, but runs into a SAMOAN DROP! Cover, TWO! Roman is further annoyed, but Big E flops out of the ring. Roman runs at Lashley in a corner to clothesline! Roman fires point-blank lariats again and again, all the way to 10!
Lashley flounders and Roman hoists him up top. Roman throws hands then climbs up to join Lashley. Lashley hits back with haymakers, but Roman ROCKS Lashley with an uppercut! Lashley wobbles and sways on the top rope, Roman climbs up to join him again. Roman gets Lashley up, but Lashley resists the superplex! Big E joins in, TOWER OF DOOM!! The powerbomb superplex shakes the ring and fans are thunderous as Raw goes to break!
Raw returns once again and Lashley is down while Big E and Roman are in the ring. Roman clotheslines Big E in the corner, then says, "I run the show." Fans boo and Roman eggs them on, then he throws hands on Big E. Roman whips corner to corner, runs in but Big E catches the clothesline for an OVERHEAD Belly2Belly! Big E's throwing things back to earlier tonight as he OVERHEAD Belly2Belly suplexes again! Big E baits Roman in and gets the third Belly2Belly! Big E fires up, runs, but Lashley trips Big E up and drags him out to RAM him into barriers! Lashley roars and goes back into the ring, and he gets Roman for the COMPLETE SHOT!
Lashley shouts, "Whose house?!" Lashley gets Roman up, suplexes and stalls to show his strength, then SLAMS Roman down! Cover, TWO! Roman survives but Big E is back so Lashley goes after him. Gut wrench but Big E slips out to Belly2Belly! Roman returns but Big E CLOBBERS him! Big E sets the two side by side and fans fire up as he runs for a DOUBLE BIG SPLASH!! Cover on Lashley, TWO!! Big E sees Roman rolling away but fans rally behind Big E as he runs. Roman knees Big E away, Lashley hits a MILE HIGH SPINEBUSTER! Cover but Roman drags Lashley off to throw him out! Roman covers, TWO!!
"This is Awesome!" as Roman watches Big E go to a corner. Roman locks 'n' loads, runs in but Big E dodges! Scoop and BIG ENDING!! Cover, but Lashley drags Big E out! Lashley RAMS Big E into barriers again, then brings him to the desk! Just like last week, MILE HIGH SPINEBUSTER through the table!! But this time, Lashley's knee is just fine and he goes back to Roman in the ring. Roman slowly gets up, Lashley takes aim from a corner, Lashley runs into a SUPERMAN PUNCH! Cover, TWO! Roman seethes but is too tired to be any angrier. Roman stands and he goes to the corner as Lashley slowly rises. Roman lets out the battle cry, runs but into LASHLEY'S SPEAR!! Cover, Big E breaks it!!
Lashley is furious again and he snarls as Big E gets up! Lashley puts on the full nelson but Big E fights it from locking in! They struggle, half is in, Roman SUPERMAN PUNCHES Lashley down! Roman and Big E lock eyes but Big E throws Lashley out! Big E runs to SPEAR Roman off the apron!! Big E puts Roman in, fans are thunderous and Big E scoops Roman again! BIG ENDING AGAIN!! Cover, but Lashley SMACKS Big E with a chair! No Disqualifications finally comes into play as Lashley SMACKS Big E again, and again, and again! Lashley doesn't stop until Big E's on the mat! Lashley snarls and then he throws MORE chair shots on Big E!
Fans boo, Lashley turns around into Roman's SPEAR!! Cover, Roman wins!!
Winner: Roman Reigns, by pinfall
The WWE Universal Champion found another opening, just like earlier tonight, and he takes victory from the jaws of defeat! But will the Head of the Table be able to do the same when The Demon waits for him at Extreme Rules?
---
My Thoughts:
A pretty stuffed episode, but the go-home syndrome was pretty strong in the middle there with the recap packages and extra commercial breaks. And did we really need Piper VS Eva a third time? Hopefully this is the end of it and Piper can move on to someone new. And I'm thinking that someone is Shayna after how she brutalized Nia. That was a very powerful moment, and I'm thinking that not only will Nia be kept off TV for a time, maybe the WWE Draft moves her to SmackDown so she can be with the Bloodline. Same goes for Tamina now that she's lost the tag titles. They can even have Tamina turn on Natty to side with Nia and the family as things move into the Fall.
Speaking of which, of course Rhea & Nikki win with them getting to do the Conner's Cure moment. Both things were still great separately, and it was very endearing to see Rhea get choked up with talking about the cause. Rhea & Nikki freshen things up by being the new champions, and they better show up on SmackDown this Friday to start building towards Shotzi & Tegan finally getting their long overdue title opportunity. Alexa and Charlotte had a pretty good promo segment together, and having Alexa's Playground back in the ring was a nice change of pace. The shots fired were pretty decent but the main thing is, Alexa stood tall here so of course Charlotte retains at Extreme Rules per WWE math.
Orton VS Styles may seem repetitive, because in a way it is, but they always put on great matches so that's what we got tonight. Orton wins and there's no Raw Tag Team Championship match set for the PPV, maybe something builds on the way to Crown Jewel. Mansoor & Ali losing was a bit of surprise but I am glad we're finally seeing Garza & Carrillo as a tag team. Too bad there was no build to it. There was a lot of "corporate synergy" tonight with them plugging American Ninja Warrior Jr. for Peacock, and then Reggie actually doing some Ninja Warrior stuff again. The comedy of these bits is kinda drying up because they're a little too focused on setting Reggie up for these stunts, but maybe they figure out how to be creative even in that.
Hardy VS Sheamus was a really good match but I feel like this was all spurred on by someone *cough* Vince */cough* thinking there needed to be more to the US Championship match. Granted, without Hardy winning his way in, it would've just been Priest VS Sheamus in a rematch from SummerSlam, but oh, I dunno, how about spicing up the match with stipulations? Yes, a Triple Threat will make this No Disqualifications, but I feel like Hardy is in just to take the pin. Why didn't they just greenlight McIntyre winning the contender's match so he could reach for the Grand Slam? WWE can't just isolate big things to the Big Four (and apparently now Crown Jewel, too) and ask why we aren't excited for the other shows.
The big story of tonight was of course having the world champion and the Universal Champion here at the same time. The Six Man Tag was great but I didn't think they'd have Lashley show up to decimate everyone like that. Big points for Lashley while Roman again gets a win as the physically strongest opportunistic Heel in a long time. Then the Triple Threat at the end was awesome stuff, definitely upping the quality of tonight. All three guys looked great but Roman winning makes a lot of sense for a lot of reasons. For one, #RomanWinsLOL. For another, he's got to go strong into Extreme Rules against The Demon because of course he's going to win that and go into Crown Jewel strong to face The Beast.
My Score: 8.3/10
Mitchell's AEW Dark: Elevation Results & Report! (9/20/21)
It's a Dark Order Civil War!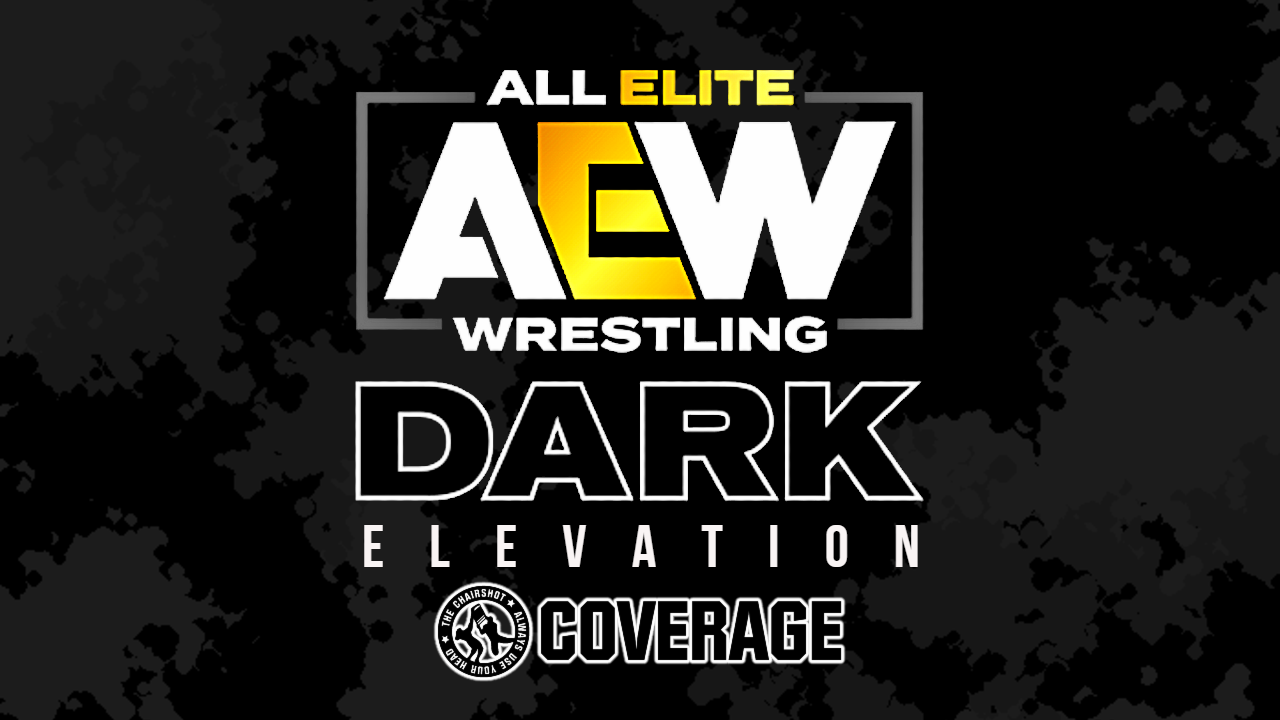 Things are escalating in the Dark Order dysfunction!
New Jersey gets elevated as the Bad Boy and Concrete Rose return home, but it isn't a happy homecoming! Will AEW's former odd couple finally get even?
OFFICIAL RESULTS
Hikaru Shida VS Masha Slamovich; wins.
Santana & Ortiz VS JT Dunn & Avery Good; win.
Orange Cassidy VS Mike Verna; wins.
Alan Angels & Preston Vance VS Evil Uno & Colt Cabana; win.
Dustin Rhodes VS QT Marshall w/ The Factory; wins.
Six Man Tag: Gunn Club VS Anthony Bennett, Ray Jaz & LSG; win(s).
Thunder Rosa VS Kaia McKenna; wins.
Private Party VS Teddy Goodz & Jorge Santi; wins.
Joey Janela VS Sonny Kiss; wins.
QUICK NOTES
Orange Cassidy's match might be one to watch, to see if the Hardy Family Office goes after him or not. The Dark Order VS Dark Order match is of course on the must-see, that story is growing into something really good. Janela VS Kiss is going to be one to watch, too, because of the heat in the story. I'm rather surprised we're getting Dustin VS QT Marshall, but after QT lost to Paul Wight, he doesn't really have a direction so maybe something comes of this.