(NOAH) NOAH WEEKLY NEWSLETTER VOL.135 ~ 10TH JUNE 2021
Hisame covers NOAH headlines from the CyberFight Festival, a little bit of the future events and Misawa Memorials coupled with Great Muta negotiations!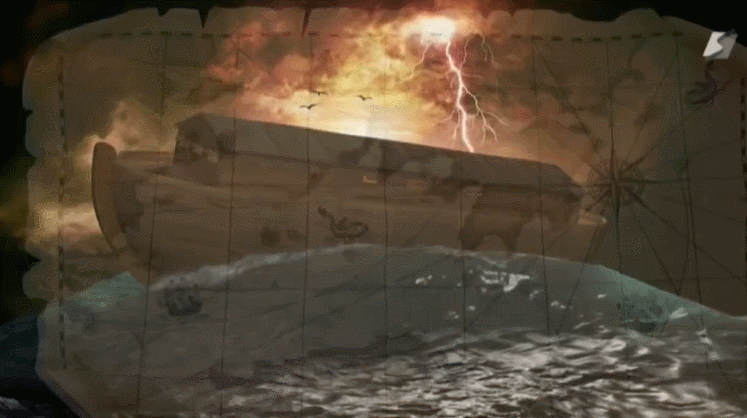 Hisame covers NOAH headlines from the CyberFight Festival, a little bit of the future events and Misawa Memorials coupled with Great Muta negotiations!
NEWS
Naomichi Marufuji, new GHC Heavyweight Champion
Green lights where shining as Naomichi Marufuji walked out to the ring on the 6th June in Saitama. There was a slight stare off with between himself and Keiji Mutoh, and it looked as if the ref had to take it off of him to stop him from shoving it in his face.
The match was technical. Mutoh knew he had to keep Marufuji down and worked on his knees and elbows. Mutoh's psychology in the title match was not to play the old man as he had done with Go Shiozaki, frustrate into mistake (Kaito Kiyomiya) or wear down (Masa Kitamiya), but to attack the weapons. There was also an element of nostalgia as this was the closest Mutoh was ever going to get to a singles match with Mitsuharu Misawa. Each time Marufuji got up, Mutoh pulled him back down. Each submission and hold sapped something from Marufuji, but as Kenta Kobashi on commentary had put it, he had come to the ring with "the weight of NOAH on his back", and he refused to submit. Marufuji even took three Shining Wizards, he kicked out of these and remained with his shoulder raised.
Mutoh's damage had done its work, slow to pin after high impact moves such as the Shiranui, but it wasn't enough and while he didn't grow frustrated, Mutoh did. He even bought out The Moonsault, but Marufuji stubbornly kicked out. It was Marufuji who was playing Mutoh at his own game, and he beat him to usher in his fourth championship reign, which now ties him with Takashi Sugiura and Go Shiozaki.
Staring across the mat at each other, after a few seconds they did the M's alliance pose, and Mutoh rolled out of the ring. Jun Akiyama (DDT Champion) and Miyu (Tokyo Joshi Princess Champion) came down to celebrate with Marufuji. On the microphone, they all thanked everyone for coming, and Marufuji thanked Mutoh for joining NOAH. Backstage he said that he could never surpass him and wanted to keep working hard with him. As for his next challengers, he had only two requirements; that they be NOAH's premier heavyweights and they be in NOAH. So far no one has come forward to challenge.
At the end of CyberFestival, Marufuji posed in the ring with Jun Akiyama (DDT champion) and Miyu Yamashita (Tokyo Joshi Pro champion). Akiyama showed how much of a class act he is, by holding the ropes open like a gentleman for Yamashita. To Marufuji this moment was very special, as it bought both himself and Akiyama back together after everything that had passed between them. He also later admitted that while women had asked for matches against him, he was thinking of asking for a match against Yamashita.
Daisuke Harada & Hajime Ohara crowned new GHC Junior Tag Champs
The match could only start with Daisuke Harada vs Yoshinari Ogawa, Ogawa even shoved the ref aside to start with Harada as the bitterness between the two runs very deep. Harada fought with gritted teeth, and he was going to need grit as was not only Ogawa playing very clever mind games with him, making him believe that he was going to do something but not actually do it, STINGER also attacked his knee. This was something Harada expected from Ogawa, but not something he had ever seen in the HAYATA he had known, especially when HAYATA would give him his head into getting to the ropes and then drag him back at the last moment. Each time Harada fell outside of the ring, Ogawa was waiting. No matter how much they attacked his knee, no matter how close to fainting he was when Ogawa used the Figure 4, quitting would mean that Ogawa had finally won. It was not an option.
As much as HAYATA had changed some things remained the same, and it was because of this that Harada was able to turn the tide and tag in Ohara. With Harada on the outside, his knee damaged, it left Ohara alone with STINGER who he was at the mercy of. Ohara had his own plan for such a situation, and it was to make Ogawa angry, and so when Harada was able to tag in and take over, Ogawa was not in a position to be anything other than worn down by the attacks to the head and then the Katayama German Suplex for the win.  If you like technical wrestling, then this match is for you.
No challengers have emerged yet, and in any case the juniors are preparing for something else (see below), but after defeating STINGER at CyberFight Festival (once again Daisuke Harada got the win, but over Seiki Yoshioka this time, not Ogawa), we may soon see a shift in the NOAH Juniors which will disrupt the already fragile balance. After the match, Yoshinari Ogawa got up on the apron, faced Momo No Seishun who stared him down, and then stood with his hands on his hips at ringside with a thoughtful look on his face… 
Atsushi Kotoge retains the GHC Junior Heavyweight, three contenders and a classic NOAH Junior way of settling issues
After Kotoge had defeated old friend\old rival Yuya Susumu in 12 minutes and 31 seconds and retaining the GHC Junior Heavyweight title, the NOAH Juniors swarmed the ring each eager to be the first challenger. Wild eyed dark Seiki Yoshioka butted heads with Kotoge, Ikuto Hidaka started to make a challenge only to have the mic snatched from him by Tadasuke who made a quacking noise (i.e. he said "blah, blah, blah"). Kotoge, who knew that he had to solve this in a delicate manner that wouldn't cause fights to break out in a notoriously unstable division, suggested they resolve this issue in one way that all NOAH Juniors understood and respected. A mass rumble that will take place on the 26th June. The winner will face Atsushi Kotoge on the 27th.
However, not all of the NOAH Juniors are willing to participate in this. STINGER have (naturally) said nothing but they will probably be in it, but NOSAWA Rongai saying that "NOAH Junior titles are currently monopolized by three idiots who only think of themselves (the half assed cool guy, the run of the mill younger brother of a butcher and Mui Bien who can't see what is around him)", says that he will not. Atsushi Kotoge had also invited Momo No Seishun to participate, and Junta Miyawaki says he will win and challenge, Hajime Ohara that this is a chance to concentrate on the singles, and Daisuke Harada claiming that he is the only one who can win and face Kotoge.
THE AGGRESSION split (kind of)
With Masa Kitamiya turning his attention from the GHC Heavyweight to the GHC Heavyweight Tag, THE AGGRESSION made a successful defense against Funky Express (Shuhei Taniguchi and Mohammed Yone) at the Misawa Memorial on the 31st May. During the match, Katsuhiko Nakajima had accidentally caught Masa Kitamiya square in the face with a kick, and this triggered Kitamiya to attack him afterwards. As Kenoh stormed the ring to demand in shock what Kitamiya thought he was doing, Kitamiya spoke on the microphone and standing over the fallen Nakajima stated that he couldn't stand teaming with Nakajima anymore, and that he had hated him since he entered Kensuke Office. Thanking Kenoh for everything, he then left Kongoh. Backstage Kitamiya said he couldn't stand pretending anymore that everything was fine between them, when in reality they were "bitter enemies in the same boat".
Attempting to resolve the issues between them, NOAH bought them together for a title defense interview the next day. If experience has told us anything, it's the heavyweights who fight at press conferences, and today's chaos was to be spectacular. Kitamiya started by saying how much he had always hated Nakajima, and he proposed a cage match (a first in NOAH) to keep all outside influences out and to let them fight it out without interference. Nakajima, laughing at him for saying he hated him, agreed to the match but said that when Kitamiya lost, he had to shave his head in order to "go back to the beginning". Kitamiya agreed to it in his usual foul mouthed manner, and then the issue of what was going to happen to the belts came up.
KITAMIYA: I have a belt. I am holding it, and I won't give it back. This is Masa Kitamiya's GHC tag belt. 
NAKAJIMA: Like I said earlier, I was the one who won it and I was the one who defended it, so it's mine, right?   
Deciding there were no more questions and that they should finish early, Nakajima got up to pose for pictures with Kitamiya. He kicked him and a brawl broke out, both rolling on the floor and Nakajima losing a shoe. When they eventually broke free of each other, they glared, snatched their belts up and left. NOAH have had a loser gets his head shaved match before (KENTA and Naomichi Marufuji cheated so that Tsuyochi Kikuchi was the loser), but this will be the first time ever there will be a cage. Event will take place at "Cage War" on the 26th June.
 Sugi, Saku & Sasadango
Takashi Sugiura successfully defended the GHC National against Kazushi Sakuraba at the Misawa Memorial show on the 31st May. The match itself combined both MMA and wrestling, which is something that has come to define the GHC National, and had its silly moments at the start. Sugi and Saku made up with a handshake and a playful lunge from Takashi Sugiura, and then Deino and Super Sasadango Machine made their way to ringside. Sasadango had evidently worked out how to invade a promotion properly. Making their pitch via a PowerPoint presentation, Sasadango proposed either match whereby you spun around on the hilt of a baseball bat, or the "Sugi & Saku" belts were put on the line. Sakuraba had completely lost it by now, and so it was up to Sugi to decide, so he went with the title match…for belts that are not officially sanctioned. The match would take place at CyberFight Festival. No one has come forward to challenge for the GHC National yet, but Sugi said he wants either a gaijin (none in NOAH at the moment) or someone outside of NOAH to come forward.
CyberFight Festival 2021
The inaugural CyberFight Festival was a complete success, and while Sanshiro Takagi didn't exactly confirm that it would take place in 2022, he didn't deny it either.
Highlights
Shuhei Taniguchi and Yuji Hino (old teammates in The Hooligans), faced each other down in the opening Battle Royale and sparks flew between them. Masao Inoue (who had worn a pink hardhat to the ring), got beaten up by a Joshi wrestler, and Mohammed Yone came down to the last man but was eliminated.
Junta Miyawaki got his first big win outside of NOAH by using an Inverted Cross armbar on Toui Kojima.
In a match in which Deino somehow controlled himself, Takashi Sugiura and Kazushi Sakuraba came to the match wearing masks, Sugi hit Sasadango with a baseball bat and ended the match with pantyhose over his head (which he kept on), Sugi and Saku managed to retain their titles. Sakuraba spent the latter stages of the match in hysterics with his head buried in the turnbuckle, afterwards he couldn't stop laughing at Sugi wearing the tights.
Kenoh's rage towards Sanshiro Takagi and DDT as a whole started the moment Takagi stepped out with his team and he wasted no time attacking him. Fans were given a little taser of Manabu Soya vs Kazusada Higuchi, but sadly this was interrupted by Kenoh screaming at Takagi at ringside. When stiff slaps and kicks were over, the match (much to Kenoh's public horror but private enjoyment) became very DDT with the referee being trapped in a mantrap and his face covered by a bunny mask, a giant fist fired at Kenoh to biff him, Takagi diving from the top turnbuckle with giant moth wings and a bucket, and then most famous of all and with a hashtag that trended, Kenoh on a bike. The match was won when Sanshiro Takagi pinned Haoh, and Kenoh stalked off to lick his wounds (throwing down a iron barrier on the way out), and borrowing a line from Kaito Kiyomiya to say "I don't understand wrestling". Takagi later called him a "dumbass" and said he felt like his jaw was broken.
Kaito Kiyomiya failed to win the tag match against DDT'S Konosuke Takeshita and Yuki Ueno, and he was the one pinned. After this Kiyomiya seemed to adopt an air of instability and madness, an eerie wild grin on his face as he walked to the back and gave a rambling promo which culminated in his walking off and saying "It's just a passing point. Just a passing point. Just a passing point".
Minus STINGER, Kaito Kiyomiya and Yoshiki Inamura, the rosters of NOAH, DDT, Ganbare and Tokyo Joshi Pro came out to stand together at the top of the ramp after the event.
Mitsuharu Misawa Memorial
With the event in Ota being cancelled short notice and the replacement event held at Korakuen Hall on the 30th May in a rush, NOAH will hold a second memorial to Mitsuharu Misawa. This will take place on the 13th June, the twelve year anniversary of his passing, and although it will be empty arena will have the usual traditions – the bell salute, the music, the streamers and the picture. Matches will all be a surprise and  will be announced by entry theme.
According to his agent, Keiji Mutoh, The Great Muta is jealous of Mutoh's success and in order to sell copies of his new book, will be descending from the underworld on the 27th June to face an unknown opponent. Muta has chosen his who this is going to be, but unfortunately communications between the overworld and the underworld are not that good as Mutoh said there was interference when Muta named him. The Great Muta is rather pleased that the match will be empty arena as it means he can blow poison fog at his opponent.
EVENT RECAPS & POST MATCH PROMOS
EVENT RECAP: Mitsuharu Misawa Memorial 2021 ~ Forever in Our Hearts (Monday May 31st, Korakuen Hall, Tokyo) ~ Post match interviews 
EVENT RECAP: CyberFight Festival 2021 (Sunday 6th June, Saitama Super Arena) ~ Post match interviews.
ELSEWHERE IN NOAH
~ YO-HEY, Yasutaka Yano and Kai Fujimura have shown no symptoms during their two week isolation and will return to the ring. All three have returned to training. Kotaro Suzuki doesn't seem to have had symptoms or been hospitalized.
~ Kenta Kobashi will be the special guest commentator at the Mitsuharu Misawa memorial, and Bull Nakano will be a special guest commentator at Cage War.
~ Yoshiki Inamura has new ring wear which has a tire track on the sides, a tire track hairstyle and he carries a tire to the ring.
~ Someone got the title cards wrong at CyberFight, apparently "Daisuke Harada, HAYATA & Seiki Yoshioka" are in Momo No Seishun! When did that happen? NOSAWA must be a genius booker as according to this logic, Harada beat one of his teammates to win the match.
~ Katsuhiko Nakajima tried to pin Sanshiro Takagi with the cocky pin. The referee refused to count it. ~ Kenoh posted this candid picture in "Weekly Pro". He was talking about Masa Kitamiya passing through Kongoh in his column….
CURRENT CHAMPIONS
THIS WEEK IN NOAH
Sunday 13th June: Memoriam: Mitsuharu Misawa (2009)
Sunday 13th June: Mitsuharu Misawa Memorial (19:00 JST)
*The Misawa memorial will be broadcast live both on ABEMA and on WrestleUniverse. WrestleUniverse will have English commentary. ABEMA has been advertised as a free broadcast, but I don't know if this will mean that it is only free to view in Japan. ABEMA can only be viewed live so you won't be able to watch the show if you miss it as the replays are now only available to subscribers, therefore it would be better for you to subscribe to WrestleUniverse.
LINKS
Takashi Sugiura's measures against ground fighting & fails in rock-paper-scissors "special training" to stop the negative chain of the fight with Sakuraba
Nakajima vs Kitamiya, grudge battle decision "Cage match loser gets head shaved", both refuse to give up the belts, big fight at press conference.
"Doesn't think of NOAH at all" ~ Kenoh criticizes President Sanshiro Takagi
"Unique Musou", Yoshiki Inamura proves a different dimension monster in the team battle against DDT'S Takeshita & Ueno
Fourteen wrestler press conference: Marufuji's "inspirational confrontation" hypothesis of Mutoh battle, Sugiura acts recklessly with shocking confession at NOAH's CyberFight Festival
Yoshiki Inamura's Pork Chankonabe
Picture credit: NOAH, Weekly Pro
GIF credits: NOAH Official YouTube, WrestleUniverse
Mitchell's NXT Battleground Results & Report! (5/28/23)
Will Bron break… HIM?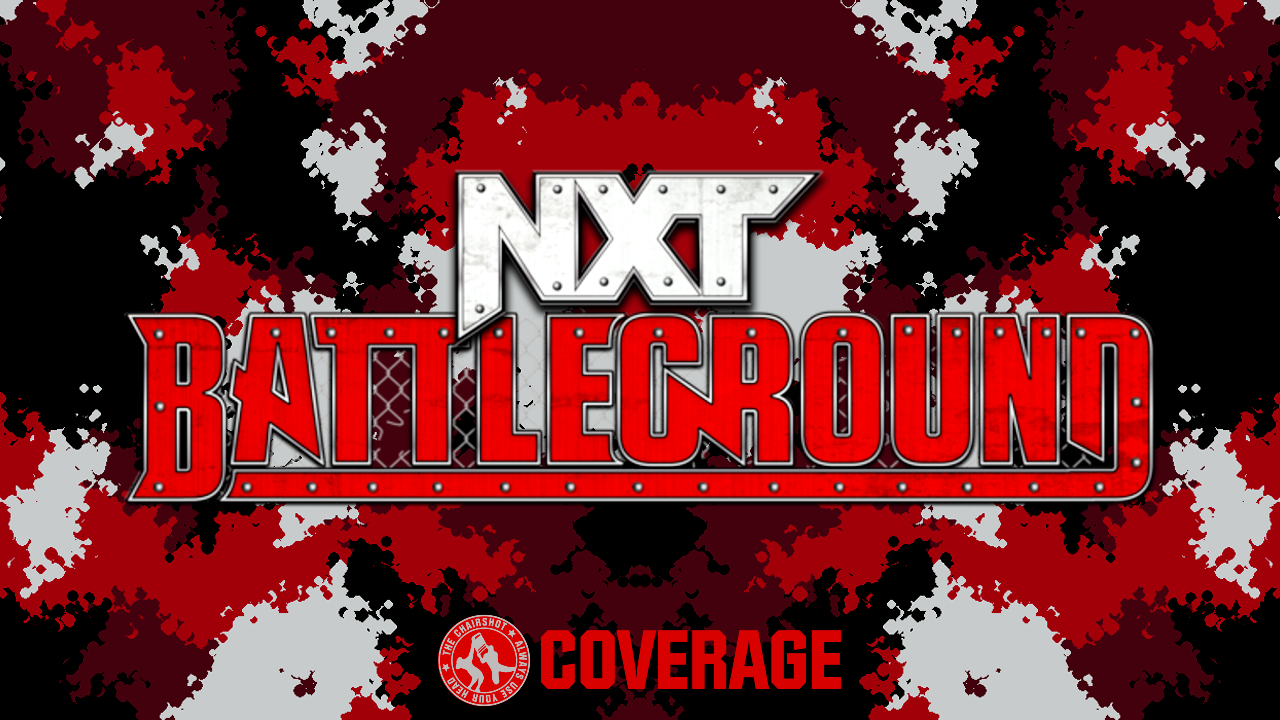 Who is truly the top dog of NXT?
Lowell, Massachusetts becomes a Battleground as hometown hero, Carmelo Hayes, defends his NXT Championship in a rematch against Bron Breakker!
OFFICIAL RESULTS
NXT Tag Team Championships: Gallus VS The Creed Brothers; win(s) and
NXT Heritage Cup Championship: Noam Dar w/ ??? VS Dragon Lee w/ Nathan Frazer; wins and
Last Man Standing: DIJAK VS Ilja Dragunov; wins.
NXT Women's Championship Tournament Finals: Lyra Valkyria VS Tiffany Stratton; wins and is the new NXT Women's Champion.
NXT Championship: Carmelo Hayes w/ Trick Williams VS Bron Breakker; wins and
PLAY BY PLAY
It's the NXT Battleground Kickoff Show!
Join Megan Morant, Matt Camp & Sam Roberts in discussing, analyzing and predicting all the action here tonight!
Noam Dar talks with Oro Mensah backstage.
Will Oro be Dar's cornerman now? He got Oro a first class ticket out here to Lowell, and that 5 star hotel. Oro does like the hotel room with the jacuzzi. Dar says they can live that high life together, if Oro is Dar's second to defend the Heritage Cup in its first match on American soil! Oro says he'll think about it. What? But the match is tonight! There's no time to think! Dar cradles the cup, is the Scottish Supernova gonna lose his baby?
Mitchell's AEW Double or Nothing Results & Report! (5/28/23)
What're the odds?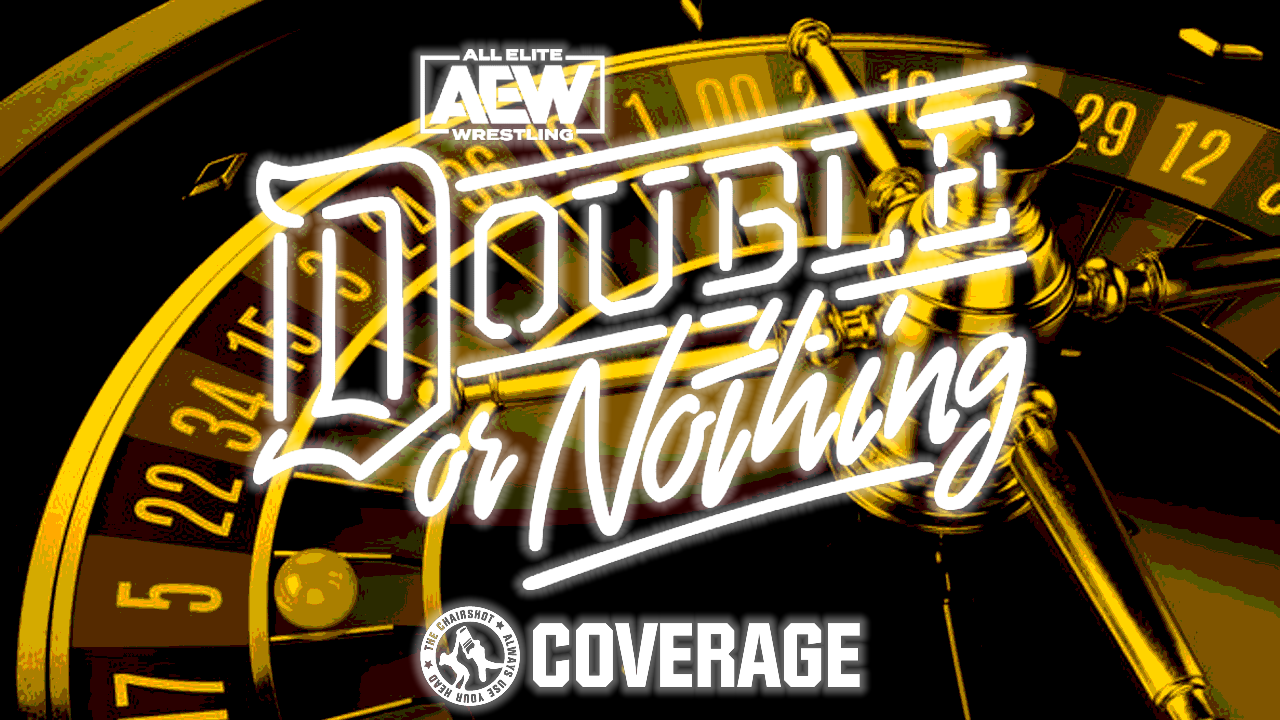 Will the Devil of AEW pay for his sins in Sin City?
Double or Nothing raises the stakes on MJF by putting him in a Fatal 4 Way for the AEW World Championship! Will his reign of terror survive a weekend in Las Vegas?
OFFICIAL RESULTS
Buy-In – High Stakes Six Man Tag: Hook & The Hardy Boyz VS Ethan Page & The Gunns; win and
AEW International Blackjack Battle Royal: ??? wins and
AEW TNT Championship Ladder Match: Wardlow VS Christian Cage w/ Luchasaurus; wins and
AEW TBS Championship: Jade Cargill VS Taya Valkyrie; wins and
AEW Women's World Championship: Jamie Hayter w/ Britt Baker & Hikaru Shida VS Toni Storm w/ The Outcasts; wins and
AEW World Tag Team Championships, Special Referee Mark Briscoe: FTR VS Team Triple J w/ Sonjay Dutt & Satnam Singh; wins and
AEW World Trios Championships Open House Rules Open Challenge: The House of Black VS ???; win(s) and
Anarchy in the Arena II: The Elite VS Blackpool Combat Club; win(s).
Unsanctioned Match, Special Enforcer Sabu: Adam Cole VS Chris Jericho; wins.
AEW World Championship Fatal 4 Way: MJF VS Sammy Guevara VS "Jungle Boy" Jack Perry VS Darby Allin; wins and
PLAY BY PLAY
[Due to scheduling conflicts, coverage of Double or Nothing will begin later tonight]