NXT Minus 6: Takeover In Your House, After
Bradley Jay gives you his post-NXT Takeover In Your House match rankings–what movement did he have after the show?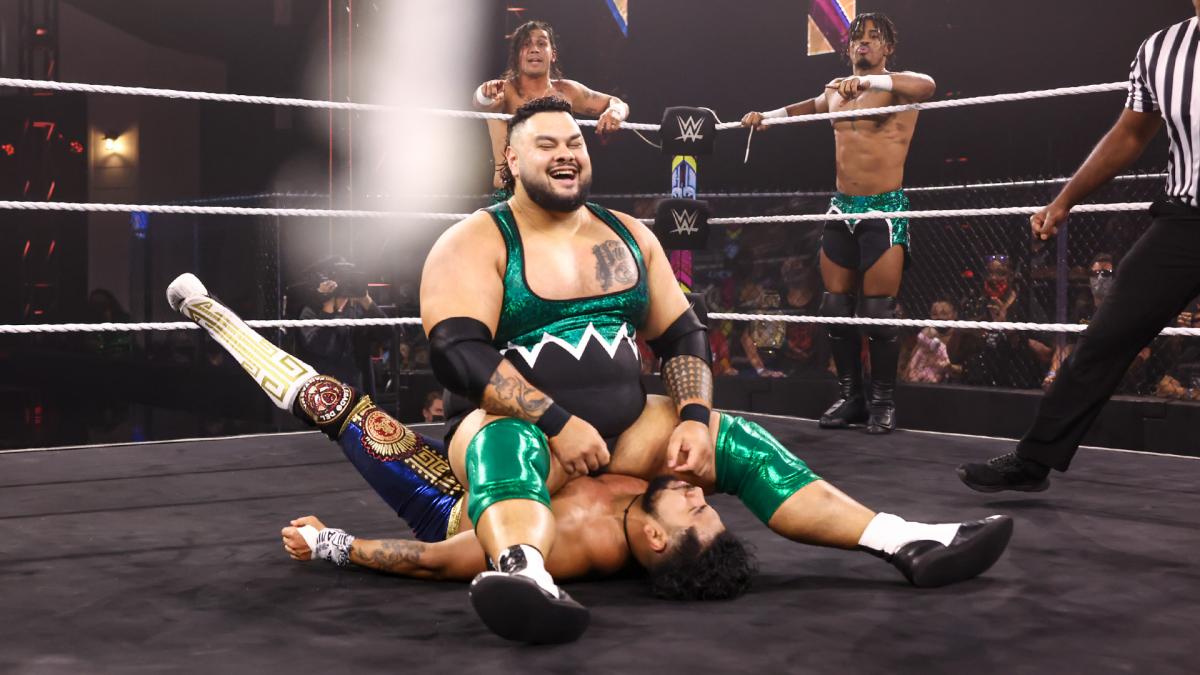 Bradley Jay gives you his post-NXT Takeover In Your House match rankings–what movement did he have after the show?
Before WWE NXT Takeover In Your House 2021, I ranked the matches in order of my excitement to see them. Now I'll rerank them to see who ran the bingo & who was playing Chutes & Ladders.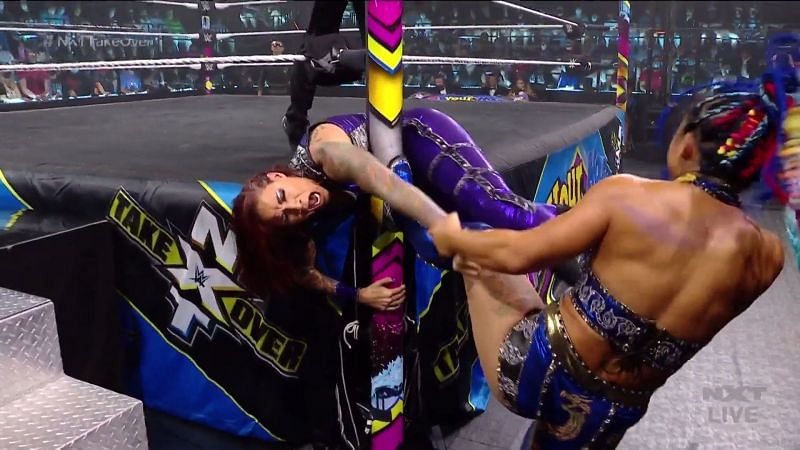 6. Xia Li versus Mercedez Martinez, 3 stars.  This was a good Tuesday night match. Nothing about it said Takeover. Li has a ton of potential, but I don't think she's ever worked a match longer than 7 minutes. She wasn't ready for Takeover. Boa serves no purpose. Tian Sha serves no purpose. Mei Ying serves no purpose. After six months, she needs to do more than choke people out. Stayed at 5.
5. Raquel Gonzalez versus Ember Moon, 3 stars. This was surprisingly choppy. Another good Tuesday night match, but not Takeover worthy. Ember Moon is Adam Cole in the worst way: amazingly talented in the ring but stuck with a garbage finisher. The lack of suspense hurt this more than I thought it would. Moon had no chance to win, and in hindsight should not have challenged Gonzalez so soon. Dropped from 2 to tied at 5.
4. Cameron Grimes versus La Knight, 3 stars. This was the longest ladder match in the history of ladders. It felt like it would never end. Grimes bumped his ass off and created all the action, but I'm not upset he lost. He is far too talented to be carrying a goofy nostalgia belt that means absolutely nothing. Knight is already underwater so it won't drag him down any. Dropped from 4 to tied at 5.
3. Kyle O'Reilly versus Johnny Garagno versus Pete Dunne versus Adam Cole versus RawDown Kross, 3.5 stars. You're married with children. You and your spouse want to enjoy each other's company for the night, if you catch my drift. Just as things start getting good, you hear a noise and freak out that the kids are getting ready to bust through your bedroom door. Kross is your children. Just as things got good, he would ruin it. Thrown through a door? Nothing happened. Double power bombed through a table? Nothing happened. Again and again! The other four busted their asses, but they could not carry Kross's dead weight. On the bright side, HBG's intro was epic. Up from 3 to 2.
2. MSK and Bronson Reed versus Legado Del Fantasma, 4.3 stars. This was the only match that felt Takeover worthy. It was a super fun sprint packed with non-stop action. Reed continues to impress. Watching him bulldoze Santos Escobar through the security wall was easily the spot of the night. It's also the frontrunner for Mamma Mia of the Year.  While we're speculating on end-of-the-year superlatives, most improved is a two-man battle between Escobar and Joaquin Wilde. I'd love to see Wilde answer KUSHIDA's open challenge. Stayed at 1.
1. Overall, this was the most lackluster Takeover I've ever seen. I was bored. I was wondering when it would end. I kept waiting for business to pick up, but it never did. I have never felt that way about Takeover. It's also the only Takeover I can recall where no match cracked 4.5 stars and produced no MOTY contenders. And to top it all off? William Regal is leaving!  
Badlands: What If The Undisputed Era went to Main Roster?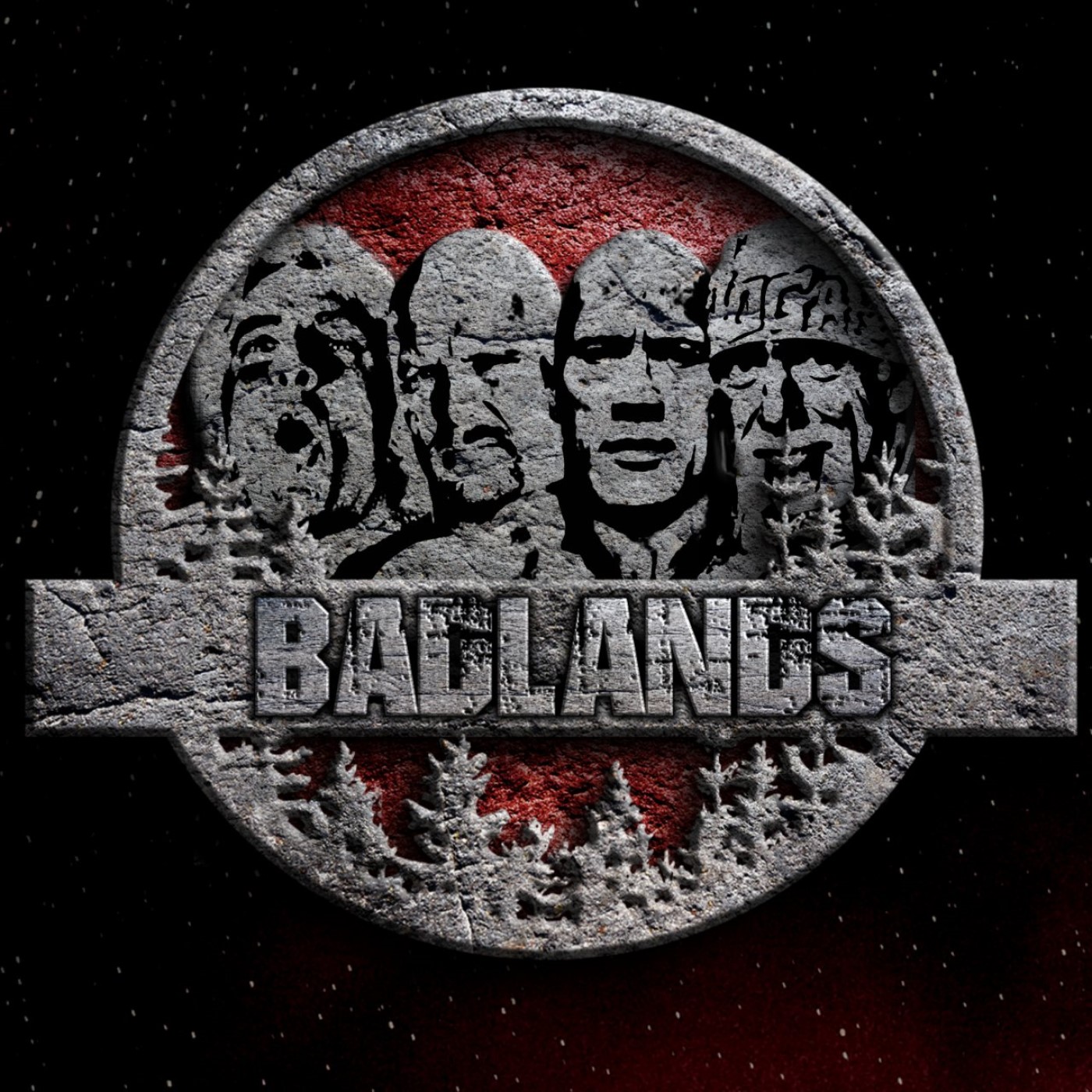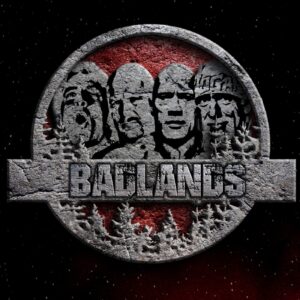 Mags and Tolley return with another episode of Badlands.
Firstly, they discuss Dan Griffin's (follow him on Twitter @DanGriffin21) Owen Hart fantasy booking, before going over Mags's vision for the Undisputed Era on the main roster of WWE. Tolley didn't do his homework, so got off scot free. Typical!
For the latest, greatest and up to datest in everything pro wrestling, sports and entertainment head to TheChairshot.com and remember to ALWAYS #UseYourHead.
About the Chairshot Radio Network
Created in 2017, the Chairshot Radio Network presents you with the best in wrestling and wrestling crossover podcasts, including POD is WAR, Women's Wrestling Talk, Chairshot Radio daily editions, The #Miranda Show, Badlands' Wrestling What If's, The Outsider's Edge, DWI Podcast, Bandwagon Nerds, the Greg DeMarco Show, 3 Man Weave, Five Rounds, Turnbuckle Talk, The Reaction and more! You can find these great shows each week at theChairshot.com and through our distribution partners, including podcasting's most popular platforms.
---
The Chairshot Radio Network


Your home for the hardest hitting podcasts and radio shows!
Listen on your favorite platform!
iTunes  |  iHeart Radio  |  Google Play  |  Spotify
Listen, like, subscribe, and share!
A Change In Attitude #43 Thursday Raw Thursday!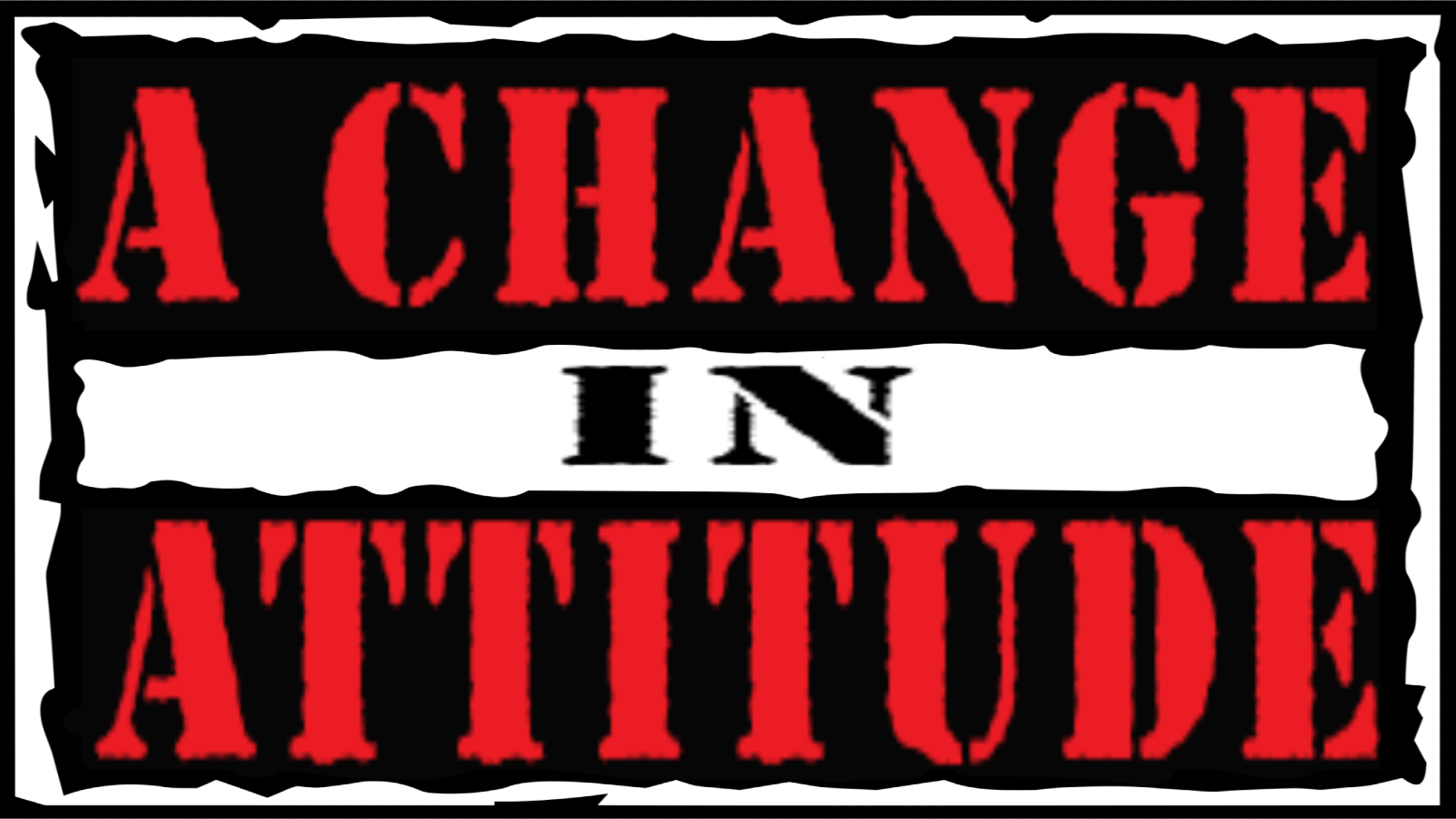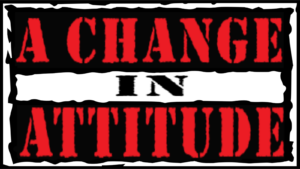 One of the most significant episodes of Raw so far, in which a certain Heart Break Kid "loses his smile" and it's on a day so nice, they named it twice!.
The ACIA team revisit Thursday Raw Thursday from February 1997