Bodeen's Top 5 Moments: Money In The Bank
WWE brings live fans back to PPV with Money In The Bank 2021! You know who won the briefcases, but who shined for Bodeen?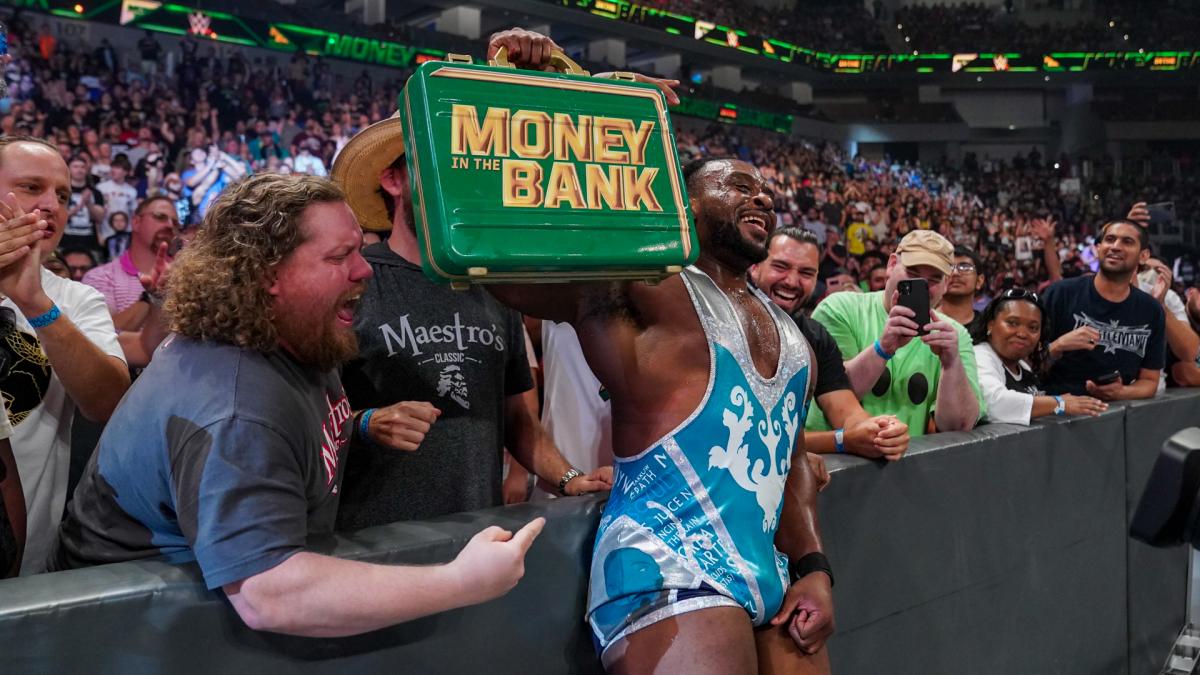 WWE brings live fans back to PPV with Money In The Bank 2021! You know who won the briefcases, but who shined for Bodeen?
With the help of a packed returning crowd, WWE delivered an amazing show as Money In The Bank delivered at every point and had no weak points, being one of the best WWE Pay-Per-Views in recent memory. So on a show that featured a great main event between Roman Reigns and Edge for the Universal Championship as well as two chaotic Money In The Bank matches and more what moments truly stood out? Well, let's waste no time and look at the top 5 moments from Money In The Bank this year.
5. The Usos and the Mysterios battle for the SmackDown Tag Team titles on the preshow  
Despite being on preshow this match felt special and felt like it was on the main card, while it was disappointing to see the Mysterios lose the Tag Team titles so soon and there is the big controversy around Jimmy Uso's DUI and if he should be allowed to be given the Tag Team title so soon, I am still putting this match on the top 5 list regardless on the outside factors, mainly because it was a great match that did a great job in hyping up the live Texas crowd.
The Mysterios would get the upper hand early in the match when Dominik took down Jimmy Usos with a series of arm drags with Rey tagging himself in to hit a double team on Jimmy Uso. The Mysterios controlled the Usos throughout the early section of the match but a cheap shot from Jey Uso on Rey outside the ring changed the momentum in the match and gave Jimmy and Jey Uso the upper hand. Both teams went back and forth it was a great back team match with neither team having the advantage for too long. Late in the match, Rey Mysterio put Jey in position for a 619, only for Jimmy to take the bullet for his brother, allowing Jey to recover and hit the superkick on Rey followed up with a splash only for a close 2 count and a massive pop.
The Usos would then attempt to finish things with a double Uso splash but Dominik would make the save, attacking Jimmy, forcing Jey to attack Dominik. Jimmy would then roll up Rey near the ropes, with Jey coming back in the ring to put extra leverage on the pin, helping Jimmy get the pinfall victory as both men became Tag Team Champions once again.
4. Bobby Lashley dominates Kofi Kingston and retains his WWE Championship 
After Bobby Lashley got rid of the women and the champagne it was time for Bobby Lashley to become the all-mighty once again as he dominated Kofi Kingston, destroying Kingston in just a few minutes to retain his WWE Championship. While a lot of people did not like this match as it was basically a squash match, personally I loved it, Lashley destroying Kofi was a great way for Lashley to look dominant as he heads towards his potential match with Goldberg at Summerslam
Despite Kingston hitting Lashley with an early double stomp, Lashey dominated Kingston throughout the match cutting off Kingston at every corner in a match that gave flashbacks to when Brock Lesnar destroyed John Cena at SummerSlam. The crowd's support for Kofi would do nothing as Lashley hit Kofi with three dominators and then finished things with the Hurt Lock, making Kofi pass out with the crowd being completely shocked as the referee called for the bell.
Not only was this match a great way to make Bobby Lashley look strong ahead of his WWE Championship match against Goldberg at Summerslam it was a great shocking moment and caught the fans off guard, however, but there was also still one big surprise scheduled for later in the night…
3. Charlotte takes on Rhea Ripley for the RAW's Women Championship  
Charlotte and Rhea Ripley would once again get a chance to face each other at Money In The Bank as both women put on a fantastic match for the RAW Women's Championship. Before either woman got a chance to get some offence in, chants of "we want Becky" would be heard all around the arena with Charlotte answering these chants with a "suck it" gesture then flipping off the whole crowd, forcing the Network and Peacock streams to cut to black to censor it, which feel a little strange. Both women put on an amazing match with the strengths of Rhea and Charlotte being showcased as with a spot involving Rhea's raw power being an example of this as she was able to lift Charlotte up in an awkward position, allowing her to hit a vertical suplex on Charlotte.
Late in the match, Charlotte climbed the top rope to get ready for a moonsault, but Rhea was able to recover and started to attack Charlotte on the top rope. Both women trades strikes, forcing Rhea to back down and go back down to the mat, this would allow Charlotte to hit a super Natural Selection from the top rope only to get a close nearfall with the crowd going crazy. Charlotte then tried locking in the figure eight on Ripley, but Ripley was able to reverse sending Charlotte outside the ring. Ripley attempted to follow The Queen outside the ring, but Charlotte used her experience and crafty nature to her advantage and slammed Rhea's head straight into the ring post. Ripley would then trap the legs of Ripley in the gap between the ring post and the stairs with Charlotte then kicking the stairs into Ripley's legs to take out Ripley's legs, allowing her to lock in the figure eight submission to force Rhea to tap out to The Queen once again as Charlotte became Raw Women's Champion once again.
While it does feel a little disappointing that Ripley lost Charlotte once again, she still put up a great fight and pushed The Queen to the limits, hopefully, Rhea can still remain in the main event on RAW and does not end up being dropped to RAW's poorly booked women's mid-card.
2. Big E wins a chaotic Money In The Bank match    
Thankfully, living in Australia I was able to watch Money In The Bank on the original WWE Network, meaning a had no problems with streaming the show. Unfortanly I have seen that those in America who were forced to watch on Peacock had multiple streaming problems during this match. For a multi-million dollar company to still be having issues months after the Peacock and WWE deal is simply terrible and honestly an apology should be given to fans who are forced to watch through Peacock. Now onto the positive side of things, this was an incredible match and was the most stacked Money In The Bank ladder match card in recent memory with all eight men involved having a chance to shine at some point in the match. Early in the match, all eight men would go back and forth as there was chaos everywhere, but Seth Rollins and John Morrison would gain control as the kings of drip teamed up to take out the rest of the competition, with Rollins breaking the alliance after he hit John Morrison with a ladder.
During the match, Drew Mcintyre seemed to have things in hand after he hit a double Claymore kick on Shinsuke Nakamura and Riddle after both men had a great exchange of strikes and counters. Drew then took out Big E with a future shock DDT, with Drew then taking out Ricochet with an Alabama slam on a ladder with Drew finishing things off with a suicide dive outside the ring and then hitting a Glasgow Kiss headbutt on Seth Rollins. As Drew climbed the ladder alone, Veer and Shanky hit the ring to pull Drew off the ladder as Jinder Mahal appeared to take out Drew with a steel chair. After several chair shots, Veer and Shanky dragged Drew to the back, taking The Scottish Warrior out of the match. Riddle tried to use the chaos to his advantage and climbed the ladder only for Ricochet to come out of nowhere, jumping from the top rope onto the ladder. Both men brawled on top of the ladder with Riddle getting the upper hand. Riddle tried tipping the ladder but Ricochet managed to land his feet on the ropes and then dove onto the wrestlers outside the ring for an amazing spot.
All the remaining men in the match came close to grabbing the precious Money In The Bank but one by one that all got taken out. Seth Rollins seemed to be the last man standing after he took out Kevin Owens by powerbombing him outside the ring onto a bridged ladder, but as Rollins made the climb, Big E would come out of nowhere and hit a massive Big Ending off a ladder, allowing Big E to climb the ladder and grab the Money In The Bank Briefcase getting one of the biggest pops in the night. Big E winning was a great choice and having him take the pin on SmackDown in the fatal-4-way match was a great way to make the win more surprising. Big E is sure to have a great feud with either Roman Reigns or Bobby Lashley, especially as a feud with Roman Reigns can lead to The New Day getting involved with the Usos, putting another chapter in their long and amazing rivalry. After the match, Seth Rollins would be asked about his loss in the match, with Seth losing his mind over the simple question. Seth would then calm down, stating that he was done waiting and that he was next in line for a shot at the Universal Championship.
1. Edge and Roman Reigns battle in the main event as Money In The Bank ends in a huge surprise   
After Daniel Bryan made his way into the match between Edge and Roman Reigns at WrestleMania 37, fans would finally get to see the match that was originally planned for WrestleMania as Edge took on Roman Reigns one-on-one for the Universal Championship. Right of the bat, this felt like a big main event with the entrances, the stare down and the hyped crowd, making the match feel important. Edge would try to use his experience and mind games to get in the head of Roman, but Roman proved why he was Universal Champion and begin to regain control and then started controlling.
Roman Reigns would continue to control Edge throughout the match while taunting the crowd, with one hilarious moment occurring when the fans started a "you can't wrestle chant" towards Roman, only for Roman to laugh and tell the crowd "I'm winning." Edge would get back into the match after Roman missed a spear outside the ring, sending him into the barricade in the corner. Edge reset the count and proceeded to spear Roman through another barricade, dragging Roman back into the ring for a close 2 count. Chaos then occurred after a superman punch on Edge forced Edge to collapse on the referee taking down the ref. Roman tried to lock in the crossface with the chair leg, but Edge was one step ahead and managed to lock in the chair leg crossface on Roman, The Usos would try to interfere but the Mysterios took both men out as Edge continued to put the crossface on Roman, only stopping after Seth Rollins came out and superkicked Edge. Despite being superkicked Edge reversed Roman's spear attempt with a spear of his own, but Roman would just manage to kick out at 2 after it took extra time for the replacement referee to run out from the entrance ramp to make the count. As both men recovered Seth Rollins would interfere yet again, appearing on the apron with Edge taking him out with a big boot, allowing Roman to recover and hit a spear on Edge to score the pin for the win, in a chaotic and somewhat overbooked finish to the match.
After the match, Seth Rollins and Edge brawled through the arena, to the back as Roman grabbed the microphone, telling the live crowd it was time for them to acknowledge him. As Roman and Heyman went to leave the ring, John Cena's theme song would hit for the biggest pop of the night. Cena then made his entrance, staring down Roman to finish a great night of wrestling.
These were my top 5 moments from Money In The Bank. What were your top 5 moments and what did you think of Money In The Bank as well as the streaming issues that many people suffered on Peacock? Let us know in the comments below.
News From Cook's Corner 1.17.22: Gory Self-Mutilation
AEW tried to catch lightning in a bottle for the second time. Did it work? What other news struck last week?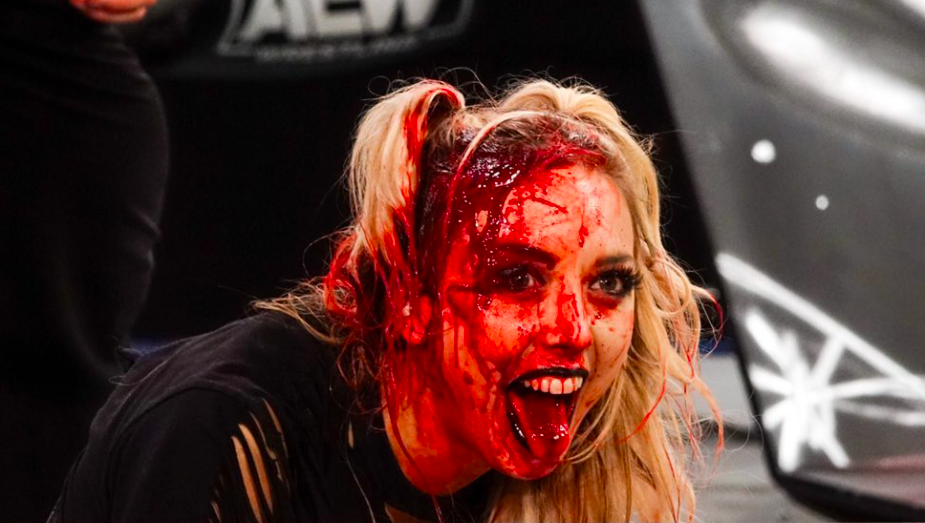 Hi, hello & welcome to News From Cook's Corner! We've got a short column for you this week, which most of you were probably expecting when the Cincinnati Bengals actually on a playoff game. Nah, I didn't party too much, just had an allergic reaction with my eye again. We've done this before. This time I'm pretty sure it had something to do with cleaning my bookshelf and rearranging my books. Hadn't done that in awhile, so there was a ton of duct. Sitting down and looking at a computer screen sucks, so we have to limit it as much as possible.
There's still a couple things that warrant discussion though, so let's get to it.
WWE On The Offensive
Looks like this week's top stories are about WWE trying to do things to undermine wrestling promotions. We start with Major League Wrestling, who has filed a federal anti-trust lawsuit against WWE claiming that WWE has interfered with their ability to make various media rights deals.
Some of the highlights:
-Former WWE executive Susan Levison allegedly warned an executive from VICE that Vince McMahon was "pissed" they were airing MLW programming. MLW claims that WWE had leverage over VICE due to the Dark Side of the Ring series often being focused on WWE subject matter.
-MLW alleges that when WWE found out about their agreement with Tubi, WWE threatened to stop doing business with Fox. The fallout from the Tubi agreement falling through led to a drop in ticket sales & event cancellations & delays.
-As an example of WWE's anticompetitive behavior, MLW cited AEW being held out of two arenas in the Cincinnati market due to pressure from WWE. Jon Moxley wrote in his book that the Heritage Bank Center on Cincy's riverfront refused to book AEW due to WWE influence. I don't know the other, could be the BB&T Arena across the river on the campus of Northern Kentucky University where WWE has held house shows. AEW wound up running the Fifth Third Arena on the campus of the University of Cincinnati, and outdrew the Raw taping held at the HBC just prior.
-Apparently starting in early 2020, WWE started trying to poach MLW wrestlers that were under contract, and aired footage of an MLW wrestler without MLW's consent. (Somebody would have to fill me in on this one, I haven't the slightest idea who this would be.) MLW also claims that WWE sought to prevent wrestlers from working with MLW by refusing to hire wrestlers that had worked there, and that one MLW wrestler demanded to be released early from his contract so he could join WWE.
Do I think that at least some of these allegations are true? Having followed pro wrestling for over thirty years and having read up on the history of WWE…you betcha!
I don't think there's a question that WWE has resorted to any means necessary to drive potential competitors out of their market. They've been doing this since taking most of the territories' top stars back in the mid-1980s. It's been a monopoly for nearly two decades for a reason. The main question I have: Will a judge actually care, or will they throw it out of court because it's silly pro wrestling?
How do you think WWE slips under the radar on things that other media companies & sports leagues actually have to deal with? People have been trained to not take WWE seriously. As much as people like us obsess over the rasslin' business, people that don't "get it" are happy to ignore it. Vince McMahon can do any darn thing he wants, and the reaction from folks outside the wrestling bubble will be non-existent. It's wrestling! To outsiders, the whole damn thing is an outlaw mudshow.
AEW = Gory Self-Mutilation
The Toronto Sun did an article on All Elite Wrestling over the weekend, talking about their status as a competitor to WWE. They asked WWE for comment & got one:
"If you look at the gory self-mutilation that bloodied several women in the December 31 event on TNT, it quickly becomes clear that these are very different businesses. We had an edgier product in the `Attitude' era and in a 2022 world, we don't believe that type of dangerous and brutal display is appealing to network partners, sponsors, venues, children, or the general public as a whole."
A few notes here:
1. I've been doing this stuff longer than I care to admit, and I never thought of asking WWE for comment on something. Should I start asking people for comments on topics I'm writing about? I doubt I'd get any answers, but it might be worth a shot.
2. This has been WWE's strategy when asked about AEW for some time now. We remember Vince McMahon using the phrase "Blood & Guts" to describe the promotion on a conference call. They know that people get squeamish about blood, especially when it comes to blood coming from women. The Fabulous Moolah never busted anybody open on television, and she trained most of the women for years. People aren't used to seeing it, and they often get uncomfortable with things they aren't used to seeing.
3. Most people find other people bleeding pretty gross. There's a reason why deathmatch wrestling is a niche produxct. People that love it really, really love it, but it's a very small percentage of the marketplace.
4. WWE's belief is that advertisers & media companies aren't big on blood, so they make sure to mention AEW's apparent lust for the red stuff whenever the subject comes up. Their hope is that advertisers will shy away from advertising with AEW, and media companies won't give AEW big money when their current deal with WarnerMedia is up.
5. Thus far, whenever Tony Khan is criticized on something, he doubles down on it. So there's a pretty good chance that we're going to see even more matches with female bleeding. AEW's female workers seem happy to do it.
🐇🔪🖤 pic.twitter.com/WswDnqeKQ5

— The Bunny 🐇 (@AllieWrestling) January 15, 2022
6. WWE could be called out as being hypocritical on this front, but there aren't many people that will hold them accountable.
It'll be interesting to see how this goes. All I know for sure is that the smack talk between these two promotions and their fans is just beginning. Think it's tocic now? Wait a couple of years.
Welp, that's all for this week. Thanks for reading! Join me later in the week for some Divisional Round picks. Until then, keep your stick on the ice.
In Memoriam: Pete was a longtime reader from back in the day. From my dealings with him he was a kind person that knew how to use his head. When you've written things on the Internet as long as I have, you learn that's a rare thing. From what I've read from people that knew him in real life, he was the same way off the computer. Sadly he passed away from cancer on Friday night. Pete was always about serving others, as he was a U.S. Air Force veteran & a regular blood donor. He will be missed.
NXT 2021 Year in Review: NXT UK!!!
With the OG NXT rebranding and losing a lot of credibility, at least NXT UK has been consistent! Brad brings his NXT UK awards!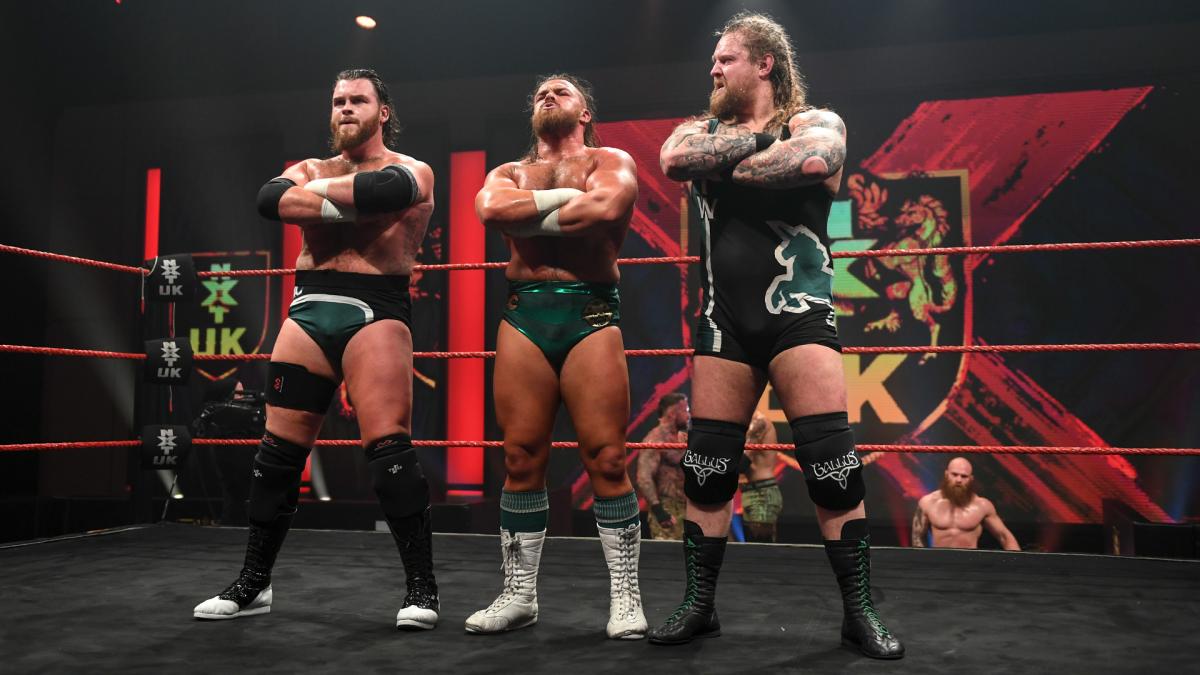 Let's give out some special awards to the very best hour on the entire WWE Network.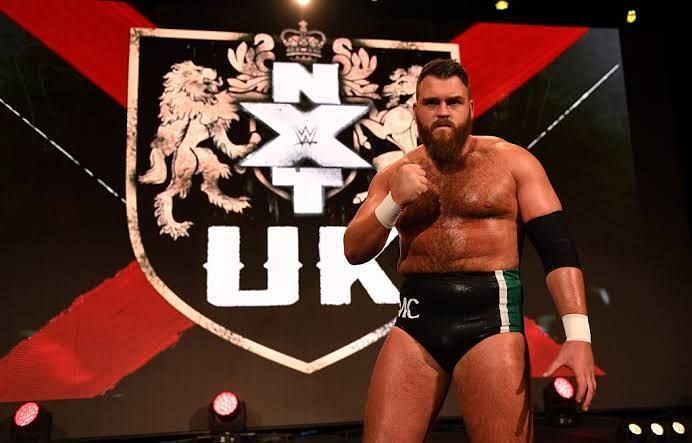 Honorable Mention Most Improved: Mark Coffey
Most Improved is one of my favorite awards. I love watching wrestlers get better. This year, Mark wasn't just decaf Joe. He showed his personality. Playful little bugger seems like the kind of guy you'd want to have a pint with. Even got a short run as a singles guy. Mark's growth was definitely one of the highlights of the best overall year in the history of NXT UK.  
Most Improved Male Wrestler: Oliver Carter
When Carter first showed up, it was obvious why he was in a tag team, eating all the pins. I don't know who the trainers are in NXT UK, but someone put in overtime with Carter. Every week, he's hitting new and exciting moves in the ring. He's showing more fire on the mic. It's only a matter of time before Ashton Smith gets jealous and turns on him.  
Most improved Female Wrestler: Stevie Turner
Her first few matches made me wonder what anyone saw in her. Now I see it. She's a real loony character, a female Dean Ambrose. She gets rambling about the Fourth Dimension and I'm not sure even she knows where that boat is sailing to. Add to that a significantly increased move set and Turner has legit championship aspirations. 
Most Underrated: Kenny Williams
Stop me if you've heard this before. If Williams was built like Drew Mcintyre, he would be on RawDown yesterday. I appreciate a smaller guy who doesn't rely entirely on the flippy dip and acrobatics. Williams is a big bully in a small man's body. The Scum of the Earth is ready to infect 2022.
Best talker: Sam Thunderstorm Gradwell
Gradwell might be the best promo guy in all of NXT. He's solid gold on the mic AND Twitter. He tweeted that WALTER versus Dragunov II is "Unruly Baboon versus Deadly Panda." I still don't know which is which, but it sounds fabulous. Now get on that, you bunch of yogurts!
Best Character: Isla Dawn
I prefer personality over character. I don't want SNL skit rejects. I want to believe there is no separation between who they are in the ring and outside of it. Isla Dawn is the exception. She goes into a trance. She's collecting trophies from her opponents and doesn't even care about wins and losses. I'm inclined to believe she's not a witch in real life, but you never know.    
Best Sidekick: Sha Samuels
With just a dry erase board & marker, the East End Bookie adds so much depth to Noam Dar, an already amazing personality. Unlike the terribly awkward pairing of La Familia, I get the feeling Dar and Samuels really are best buds. They seem to bring out the best in each other. I can't wait for them to go after the tag team titles.       
Best Announcer: Andy Shepherd
He's not just the best in NXT UK, he's the best in NXT. Period. He takes everything Nigel McGuinness throws at him and he throws it right back, but he does it with an understated eloquence not typically found in rasslin. Shepherd earns the highest praise I can give an announcer: he sounds like a fan watching the show, shooting the shit with his buddies.  
Most Improved Division: The Women's Division
NXT still has the best women's division. It's now a little further east. In the past, it was Kay Lee Ray. That's it. Not anymore. The addition of Meiko Satomura and Blair Davenport. The growth of Amale, Stevie Turner and Aoife Valkryie. The Nina Samuels Show. The steady veteran presence of Jinny and Isla Dawn. The division is not deep, but every week they continue to grow and put on quality matches. It started as obligatory, because you have to have a women's division. They have since earned their spot. Much respect to the women of NXT UK. 
Up next, saving the best for last: 2021 NXT Matches of the Year