BWN Nerds' Movie Review: Black Widow (2021)
The Nerds are back to reviewing current movie content! Since it FINALLY released; Black Widow has had its fair share of hate. Do the nerds enjoy this MCU installment, or is it too little too late?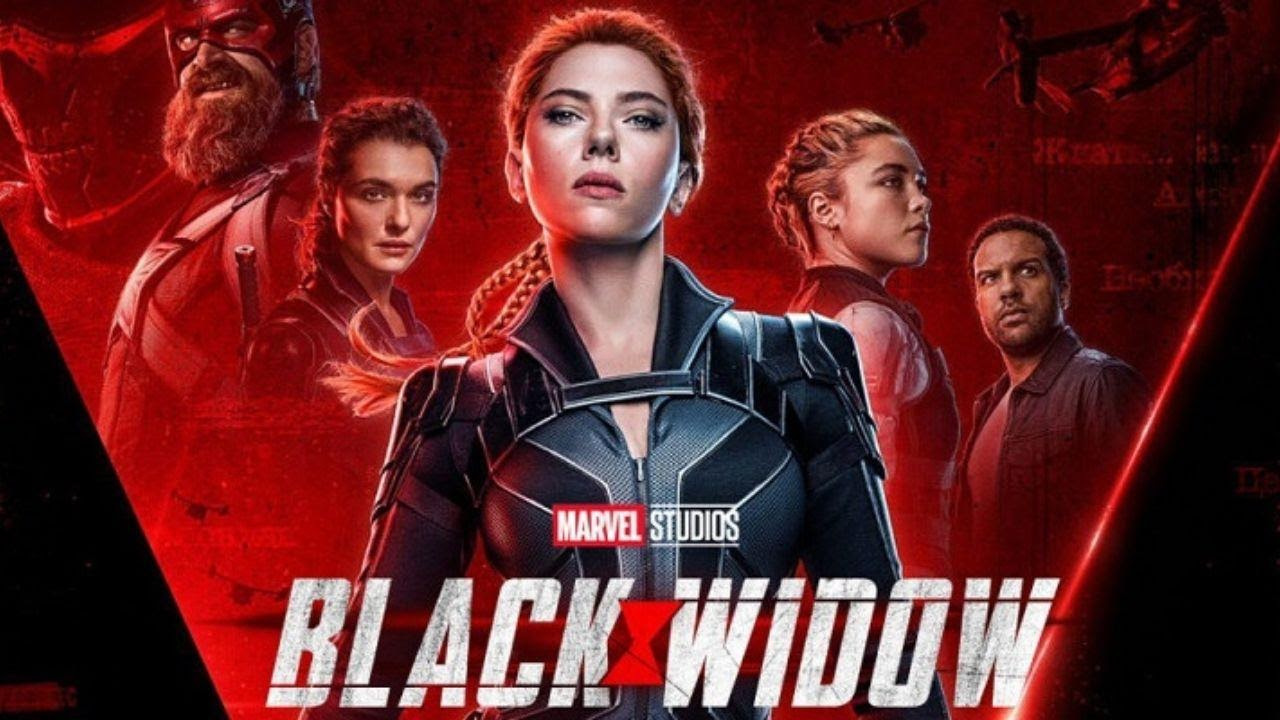 Welcome to this week's edition of the Nerd Review!  Every week the Nerds give you their take on a different movie from the Nerdosphere.  This week, Dave and Patrick cover the highly anticipated first film of Phase 4 in the MCU Black Widow!
*Spoilers from here on out.  Reader, you've been warned!
The Flick:  Black Widow (2021)
What's it About:  In the wake of Captain America: Civil War, Natasha Romanoff is a hero on the run.  While in hiding Natasha, finds a mysterious parcel with a link to her dark past.  The Black Widow joins forces with her adoptive family to bring down the sinister force that created her.
Metacritic Score: 87
The Nerds' Take on Black Widow (2021):
Patrick:  After waiting for over a year, Marvel fans finally are able to see the first film of the MCU's phase 4, Black Widow and this Marvel fan thinks it was worth the wait.  It's not perfect, but Black Widow is an exciting thrill ride that should be a satisfactory close to the story of Natasha Romanoff while setting the stage for the future of the Black Widow character.
The film takes place shortly after the events of Captain America: Civil War.  Natasha is on the run from Secretary of State Thaddeus Ross who is looking to take Romanoff into custody due to her involvement assisting Captain America's escape from Tony Stark.  While hiding out in a safe house in Norway, she finds a mysterious package containing vials of a mysterious substance.  Romanoff realizes the package came from Budapest and was sent by someone from her past.  En route to Budapest, Natasha is attacked by a masked figure she recognizes as the Taskmaster.  Natasha is surprised to learn the Taskmaster is after the package, not her.  Natasha also recognizes the attacker as someone connected to the infamous Red Room.  The program that brainwashed Natasha and made her a stone-cold assassin, but a program Natasha believed to be destroyed.
Upon reaching Budapest, Natasha immediately encounters her adoptive sister Yelena Belova.  Natasha learns Yelena sent the package to her and reveals that the chemicals inside remove the effect of the Red Room's brainwashing.  Yelena and Natasha agree to work together to bring down the Red Room once and for all.  This means finding the Red Room and killing its creator, Dreykov.  To find the room, Natasha and Yelena seek out help from their adoptive father the Red Guardian Alexei Shostakov and their adoptive mother Milena Vostokoff.  The mission forces Natasha to confront her past and reconcile her feelings about a family who nurtured her and at the same time betrayed her.
I'm going to share the one thing that really turned me off in this movie before I get into all of the good.  I really felt Black Widow got a little too jokey at times and it kind of threw off the balance of the middle of the film for me.  Humor quibble aside, this script also was a terrific showcase of Natasha and her past and had some terrific emotional moments that brought closure to the character.  Romanoff is haunted by her past and the events between Civil War and Infinity War force her to become whole and make peace with her trauma.  Additionally, the concept of family is explored thoroughly in the film and adds a layer to Natasha's struggles.  When the film begins in the past, the audience sees that Natasha felt a connection with her adoptive, some would say phony, family.  Yet this family, namely her "father", betrays Natasha and her sister to the Red Room where they will be trained as brainwashed assassins.
This leads me to the piece of Black Widow I appreciated above all others in this film, Natasha's sister Yelena Belova.  The movie may be titled Black Widow, but Yelena is the character who really shines here.  From her introduction as a small child to the brash, tough adult we see for most of the film, Yelena Belove commands the audience's attention when she is on screen.  She is portrayed as Natasha's combative equal when we are introduced her as an adult.  Like, Natasha, she is clearly conflicted in her feelings for her sister as she resents, loves, and respects Natasha seemingly all at once.  Yelena is engaging and I am thoroughly excited to see what her MCU future holds.
The cast is terrific, led by Scarlet Johansson reprising her role as Natasha.  David Harbour and Rachel Weisz are great in their roles as Alexei and Milena, respectively although I can't help be feel their characters were a little underdeveloped.  I would have loved to have seen more screen time for them.  However, it was clear from the outset that the real focus of the film was going to be Yelena and Natasha.  Harbour and Weisz do well with the time they have though.  Ray Winstone is the villainous Dreykov.  He does well as the megalomaniacal puppet master controlling the Widows and the Taskmaster.  Much like Harbour and Weisz, though, he really isn't the focus of the film.  It's Natasha and Yelena.
Which brings me to the actor who steals the film in Florence Pugh.  Pugh takes on the tall task of creating a character who is every bit as compelling as the titular character.  And she has to be great because Yelena Belova is clearly the one to carry Natasha's legacy forward into future MCU projects.  Pugh delivers a performance that is engaging and left me feeling that the next Black Widow role is in great hands.   Pugh shows so much depth of emotion be it anger toward Natash or the playfulness of a sister teasing her counterpart over posing to sharing the hurt she felt when Natasha never came for her.  It's all there and Pugh convinces the audience that through all of that baggage, Yelena still loves Natasha in the end.  Don't be surprised when Pugh is the one audiences are discussing when the credits roll.
I really enjoyed Black Widow.  It is by no means a film that will set the MCU on fire, but it didn't really need to be.  The film delivered a complete tale that brings the audience some closure to Natasha's rather abrupt death in Endgame.  It also set the stage for the journey before what we all hope will be a new Avenger.  Black Widow has heart, strong action pieces and a couple of twists only a Marvel film can deliver.  For me it is on par with Captain America: The Winter Soldier as an upper tier addition to the MCU.  It's worth the watch and in my opinion a second and third watch
Patrick's Rating: 3.72/5.0
Dave:  Phase 4 of the MCU has officially and finally arrived. Black Widow was originally slated for a May 2020 release. COVID, however, made a mockery of those plans and then resulted in three more delays of the movie's release. At long last though, Black Widow has been loosed upon the masses, in theaters and on Disney + though its Premier Access service. The inevitable question now is was it worth the wait?
There are a few different ways to look at this movie. Standing alone and on its own, it is a very, very good movie. Plot wise, we follow the journey of our favorite super spy, Natasha Romanoff, as she grows up in the suburbs of Ohio with her sister, Yelena Belova, along with her "father" Alexei, and mother Melina. The family has to make a hasty escape from Ohio and many years later, Yelena is tracking down her target when she is exposed to a gas that frees her from a level of mind control. Yelena, like her sister, is a product of the fabled Red Room. She and Natasha set out on a mission to eliminate the Red Room once and for all. To accomplish this, they need to bust their father, aka The Red Guardian, out of a maximum-security prison in Russia. Along the way, they are being pursued by The Taskmaster, a unique villain who can mimic any fighting style that he observes. They are all trying to find Dreykov, the brains behind the Red Room. This leads to an incredibly intense and action-packed closing sequence of the movie. Although we have never been spoiler-free here on The Nerd Review or on BWN, I am not going to go into many more details than what I just gave in case you, dear reader, have not yet seen this movie.
This movie has drawn some comparisons to Captain America: Winter Solider and it is easy to see why. It has similar action sequences with the added element of some real espionage type of aspects to it. The action sequences are top notch, some of the best that Marvel has done yet. The special effects are solid, but nothing we have not seen before. There is the very powerful element of family involved in this movie and what, exactly, constitutes family. Though there is no blood relation between Natasha, Yelena, Alexi, and Melina, they develop a very familial bond as the movie progresses. Natasha has to face some demons from her past and we get a lot of information about what happened when she and Clint Barton (Hawkeye) were in Budapest all those years ago. A lot of what Black Widow experiences in this movie deals with the guilt she feels for having been manipulated as a product of the Red Room for so many years and the definite sense that she feels she needs to atone for her past actions. It is the huge motivation behind her unyielding desire to dismantle the Red Room and Dreykov.
Equally important is the development of Yelena as a character who can, in many ways, step into the role of the new Black Widow moving forward. Yelena has a drier sense of humor, at least for now, and definitely feels menacing. But she does reveal her humanity in a few places and her mocking of her "sisters" pose at the beginning of a fight is a bit of quasi-fourth wall breaking and is very entertaining. Yelena is every bit the bad ass that Natasha is and it should give fans a true sense that even with Natasha gone, Yelena Belova can more than amply fill her shoes as a new Black Widow.
Red Guardian is the fun character and the comic relief of the movie. Marvel has always been very good at the comedic aspect of their movies and is fantastic at mixing in comedy with tense drama for maximum effectiveness. They carry on this tradition pretty well here, although in a few places, it feels a bit forced. Still, Red Guardian is one of those characters you cannot help but love, especially when he struggles to still fit into his Red Guardian outfit.
OK….so standing on its own, the movie is damn good, a lot of fun, will keep you on the edge of your seat, and is very enjoyable. But (you knew the but was coming, right?) here is the problem with Black Widow: The timing of it all. This movie takes place sometime between the events of Civil War and Infinity War. There is nothing that really pushes the narrative forward in this movie, at least not until we get to the post-credits scene. Since 2008, when the first Iron Man dropped, the MCU has done one thing better than just about any other movie franchise in history and that is pushing the narrative forward within the context of an over-arching continuity. Black Widow, however, does not really do that. Now it is true that some other MCU movies have dabbled in this, such as Captain Marvel. But there is a huge difference between those two movies. Captain Marvel was all about the introduction of a new character; Black Widow has been an established character since Iron Man 2. And, yes, this movie introduces the important character of Yelena Belova but, make no mistake, this is a Black Widow story. Moreover, it is her backstory released at the beginning of a new Phase in the MCU, coming off the heels of quite possibly the greatest set of movies in history with Infinity War and Endgame. There is little question, fans wanted this movie for many years, but I still question the timing of it now.
Additionally, the movie has to deal with the weight of the fact that we all know Black Widow died in Endgame. Sure, there were pockets of fans who hoped that something would come out of this movie that would somehow bring Natasha back to life. It was obvious to most of us thought that was not going to happen. So, on a much smaller scale, Black Widow gets plagued by the Star Wars prequel trilogy syndrome: We know how it ends; we just don't know how we get there. It is not a huge issue, but I felt myself a tad more concerned with whether they would address Natasha's death, and how they would address it, then whether they prevailed and put an end to the Red Room.
Ultimately though, I was very pleased with how they addressed it, in a post-credit scene that, for the first time, pushed the continuity forward in a different way. In the post-credit scene, Yelena visits her sister's grave site and is met there by Contessa Velentina Allegra de Fontaine who tells Yelena that her next target is the man responsible for her sister's death: Clint Barton. For the first time in the history of the MCU, there is a reference in a movie to a show on Disney +. We knew the Disney + shows were canon and were essential viewing. This post-credit scene means that the upcoming Hawkeye series will be mandatory viewing! It is a huge paradigm shift for the MCU and expands the reach of the franchise greatly. Anyone who complained about having to wait for movies to come out can now relax as with the Disney + shows, any lag time between something to watch, MCU related, will likely be minimal.
Cast wise, the movie is excellent. Scarlett Johannsson reprises her role as Natasha Romanoff and, as expected, knocks it out of the park. Florence Pugh is excellent as Yelena Belova. David Harbour turns in a tremendous performance as The Red Guardian. You have William Hurt reprising his role as former General Ross and Rachel Weisz, who turns in a solid performance as Melina. Not to be lost in all this is the introduction of the Taskmaster character, who gets more than enough time to shine and make a lasting impression moving forward.
In the end, what I can say about Black Widow is this: It is essential viewing for any fan of the MCU. Whether you agree with the timing of the movie, or whether it is a story that needed to be told, or whether it would have been better off having been released 6-12 months ago, none of that matters. It is an excellent story that adds to the Black Widow lore as we bid adieu to one version of the character and welcome a new version into our collective consciousness. There is enough action here to satisfy just about anyone. True fans of the Black Widow character, who may not have been ready to say goodbye to her, may find some welcome closure from this movie. That is a good thing. In fact, there is infinitely more good points about this movie than any sorts of complaints anyone can legitimately make. As far as being the first movie for Phase 4 of the MCU, Black Widow is more than fine. It might not have all the bells and whistles one might have been hoping to get, but it does put the machine back in motion again. From the standpoint of equating Phase 4 to Phase 1 with the introduction of new characters being the central focus, then Black Widow fits in very nicely as we get some new characters to get excited about mixed in with one of the old guard from the prior phases. Whether you see this in the movies or in the comfort of your home, I have a strong feeling you will be very entertained.
Dave's Rating: 4.25/5.0
Overall Nerds' Rating for Black Widow (2021): 3.98/5.0
Bandwagon Nerds #138: Cookouts & Premiere Dates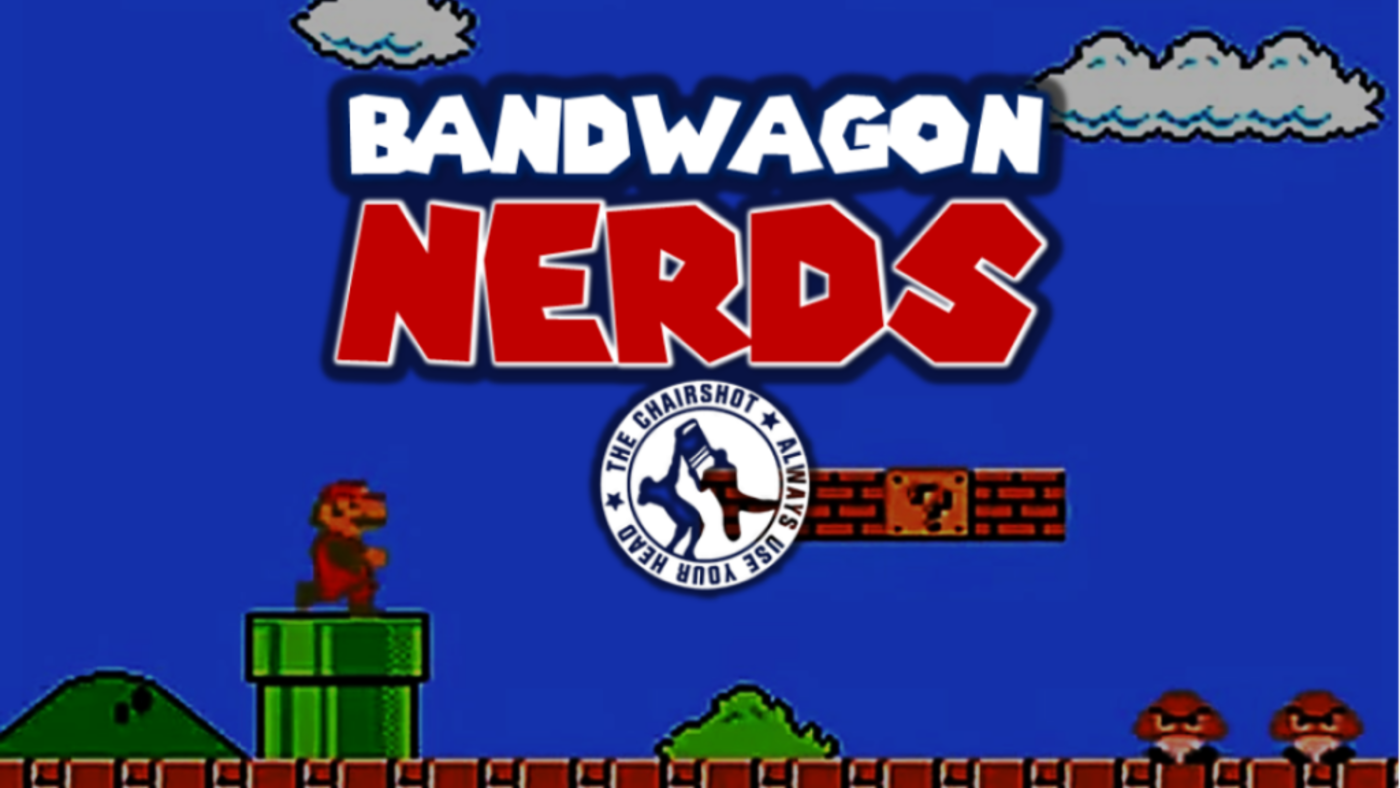 David Ungar returns from vacation and PC Tunney is heading to a cookout this week on the Bandwagon.  Patrick does his best to keep the guys focused with a review of the penultimate episode of The Boys season 3 and News around the Nerdosphere!  This week is dominated by release dates from Lucasfilm, Warner Brothers and NBC.  The guys ponder problems facing the upcoming the Star Wars films and discuss what upcoming shows they will (and won't) watch this fall.  Plus, all kinds of casting rumors are swirling around the MCU, the Nerds tell you which ones are worth buying and which ones are duds.
@WrestlngRealist

@AttitudeAgg
@itsReyCash
@PCTunney
@ViolentAesop
@therealcplatt
@ChairshotMedia
About Bandwagon Nerds
Join Patrick O'Dowd, David Ungar, PC Tunney and Rey Cash as they keep everyone up on all things nerd, and maybe add some new nerds along the way. It's the Bandwagon Nerds Podcast!
About the Chairshot Radio Network
Created in 2017, the Chairshot Radio Network presents you with the best in wrestling and wrestling crossover podcasts, including POD is WAR, Women's Wrestling Talk, The #Miranda Show, Badlands' Wrestling Mount Rushmores, The Outsider's Edge, DWI Podcast, Bandwagon Nerds, the Greg DeMarco Show, 3 Man Weave, Five Rounds, Turnbuckle Talk, Suwama's Station, The Reaction and more! You can find these great shows each week at theChairshot.com and through our distribution partners, including podcasting's most popular platforms.
---
The Chairshot Radio Network
Your home for the hardest hitting podcasts and radio shows!
Listen on your favorite platform!
iTunes  |  iHeart Radio  |  Google Play  |  Spotify
Listen, like, subscribe, and share!
---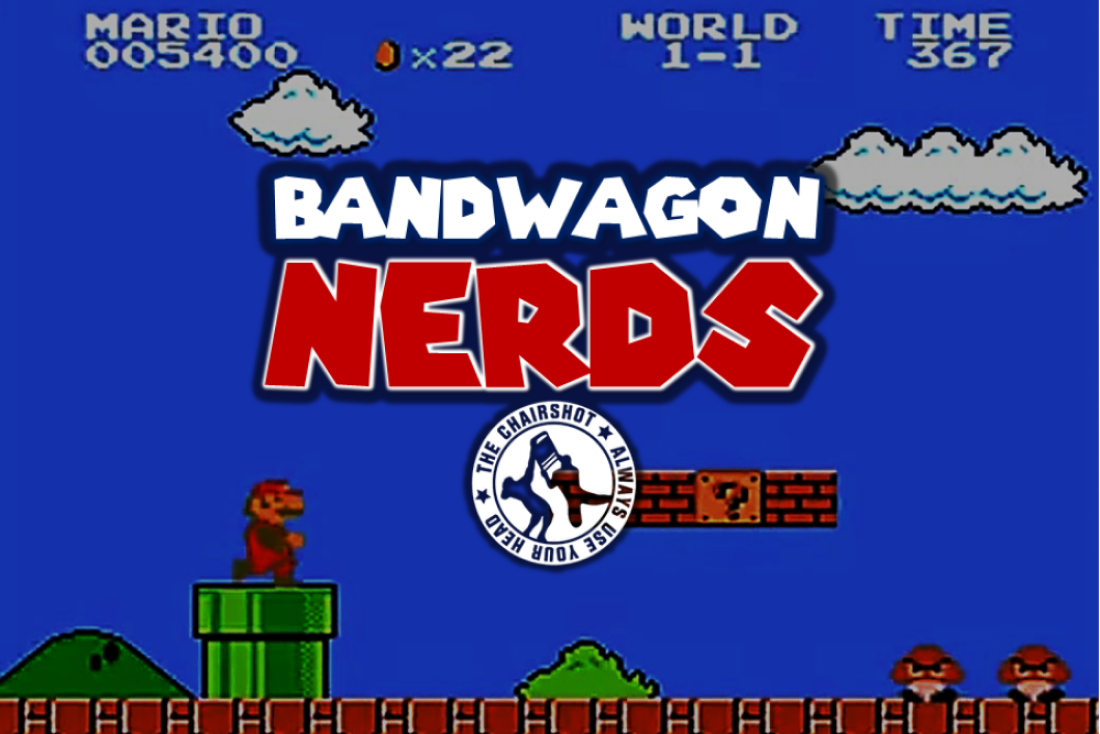 Chairshot Radio 5 by 5: SNL Films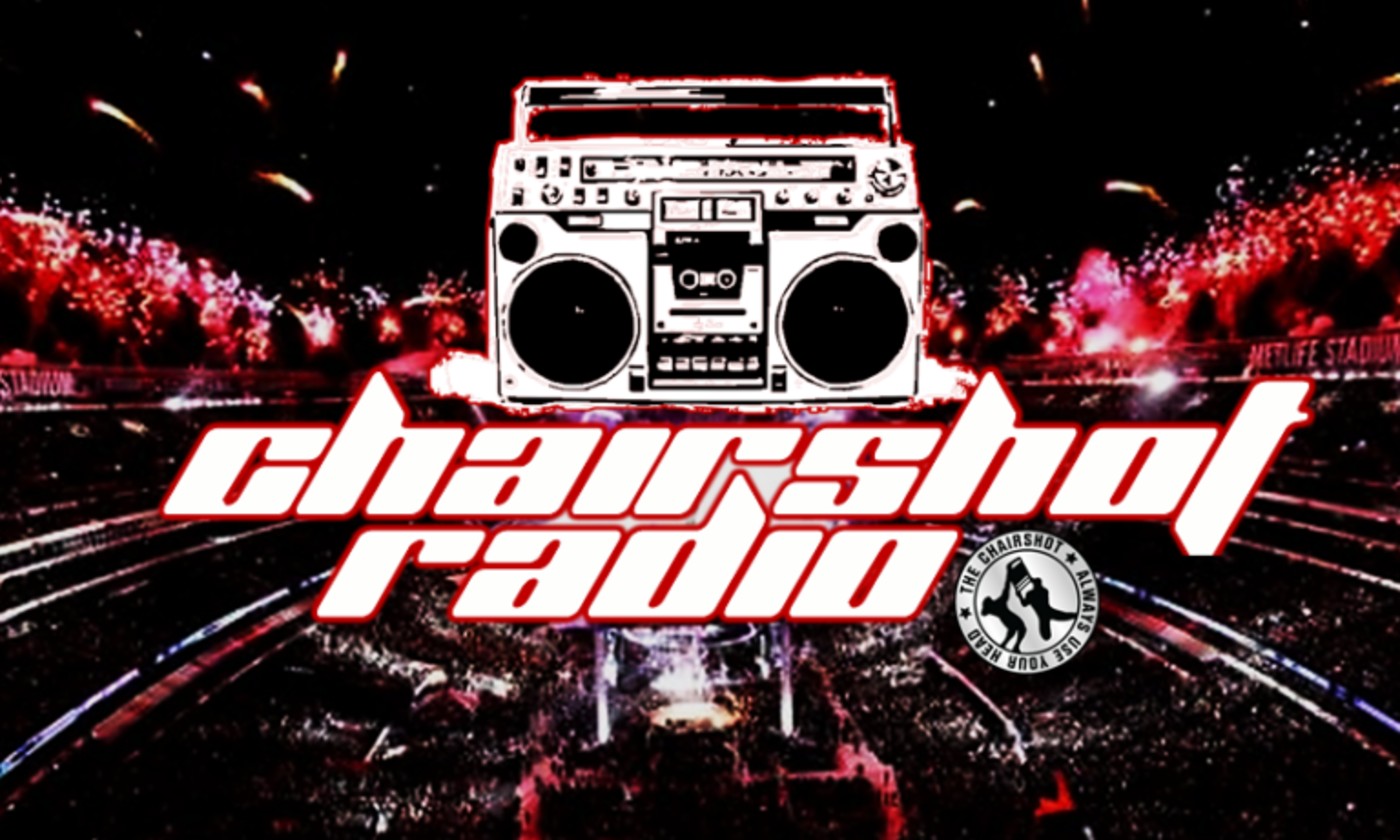 With Dave and Patrick both on vacation this week, Hockey Talk had to take a pause and will be back to reflect on the Stanley Cup Finals next week.  We all knows that means another edition of the Five by Five!  This week, "Mr. Saturday Night" PC Tunney returns to the show with Patrick to give you their list of the Five Best and Five worst SNL movies of all time.
Powered by RedCircle
About Chairshot Radio
The rebirth of Chairshot Radio will see a rotating cast of hosts delivering you new shows and content. Sports, Entertainment, and Sports Entertainment is the umbrella under which we seek to invade your earballs. So sit back, relax and LET US IN…
For the latest, greatest and up to date in everything pro wrestling, sports and entertainment head to TheChairshot.com and remember to ALWAYS #UseYourHead.
About the Chairshot Radio Network
Created in 2017, the Chairshot Radio Network presents you with the best in wrestling and wrestling crossover podcasts, including POD is WAR, Women's Wrestling Talk, Chairshot Radio daily editions, The #Miranda Show, Badlands' Wrestling Mount Rushmores, The Outsider's Edge, DWI Podcast, Bandwagon Nerds, the Greg DeMarco Show, 3 Man Weave, Five Rounds, Turnbuckle Talk, The Reaction and more! You can find these great shows each week at theChairshot.com and through our distribution partners, including podcasting's most popular platforms.
The Chairshot Radio Network
Your home for the hardest hitting podcasts and radio shows!
Listen on your favorite platform!
iTunes  |  iHeart Radio  |  Google Play  |  Spotify
Listen, like, subscribe, and share!
---