Mitchell's Hyrule Puro-Resu News Report! (7/1/21)
Talk about Throwback Thursday!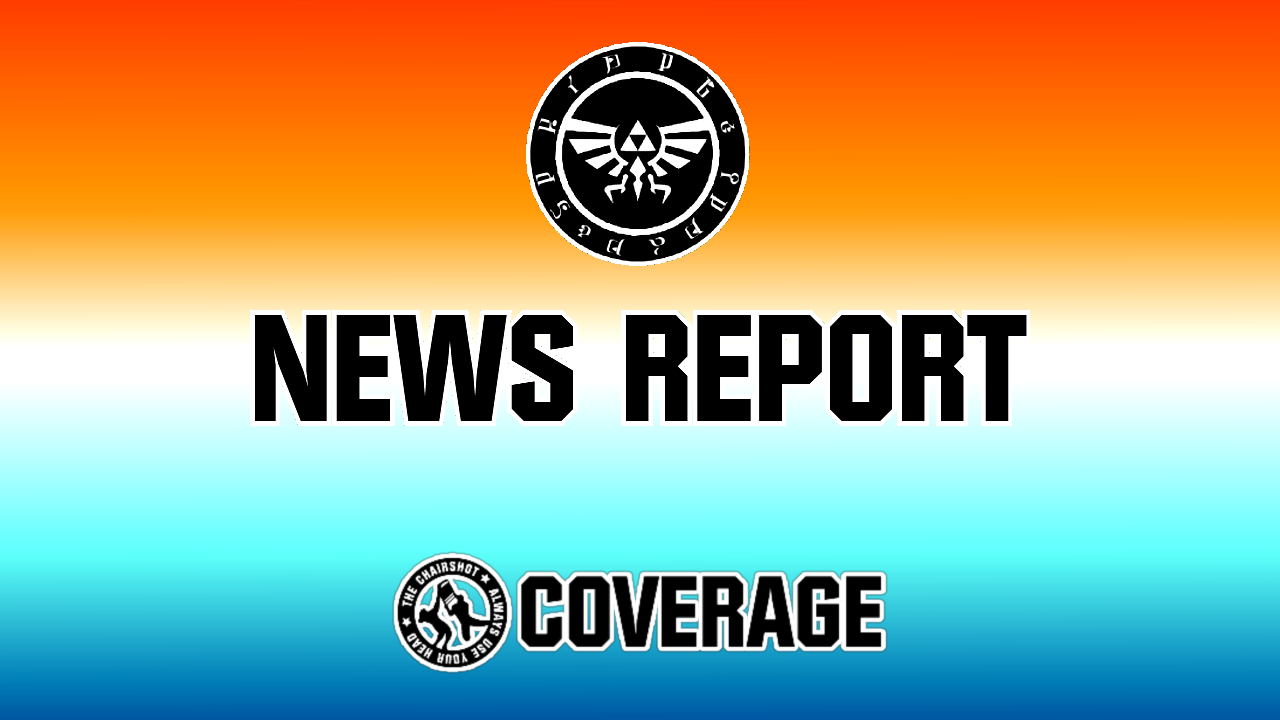 Hyrule Pro-Wrestling social media shares a post from Lana.
The Blue Haired Goddess, preparing for HPW Skull Lake, has a unique way of showing it. But will it prepare Lana for her Skull Lake Street Fight with Cia?
Lana Channel presents: Time Machine Jukebox – Sweat Out Weakness
Lana looks something out of the 80's with the scrunchy, sweatbands, leg warmers and spandex, and it turns out this is a workout montage music video set to Heart Pieces on Fire. In the intro, Lana narrates that she chose this track because the lyrics fit both her and her sister, Cia, and the conflict between them. As for her workout routine, Lana even seems to reference some 80's movies with running up the side of a mountain, reaching the top and angrily shouting, "CIAAAA~!" with her hands to the sky. Lana is fired up, but will she only be extinguished as she and Cia battle in Skull Lake?
---
My Thoughts:
Alright, this was a pretty simple filler I whipped up, but I thought it'd be a fun bit to show Lana getting serious about this match, while also not that serious. Also, referencing Rocky is always good.
Bandwagon Nerds #144: Ezra Miller is Trash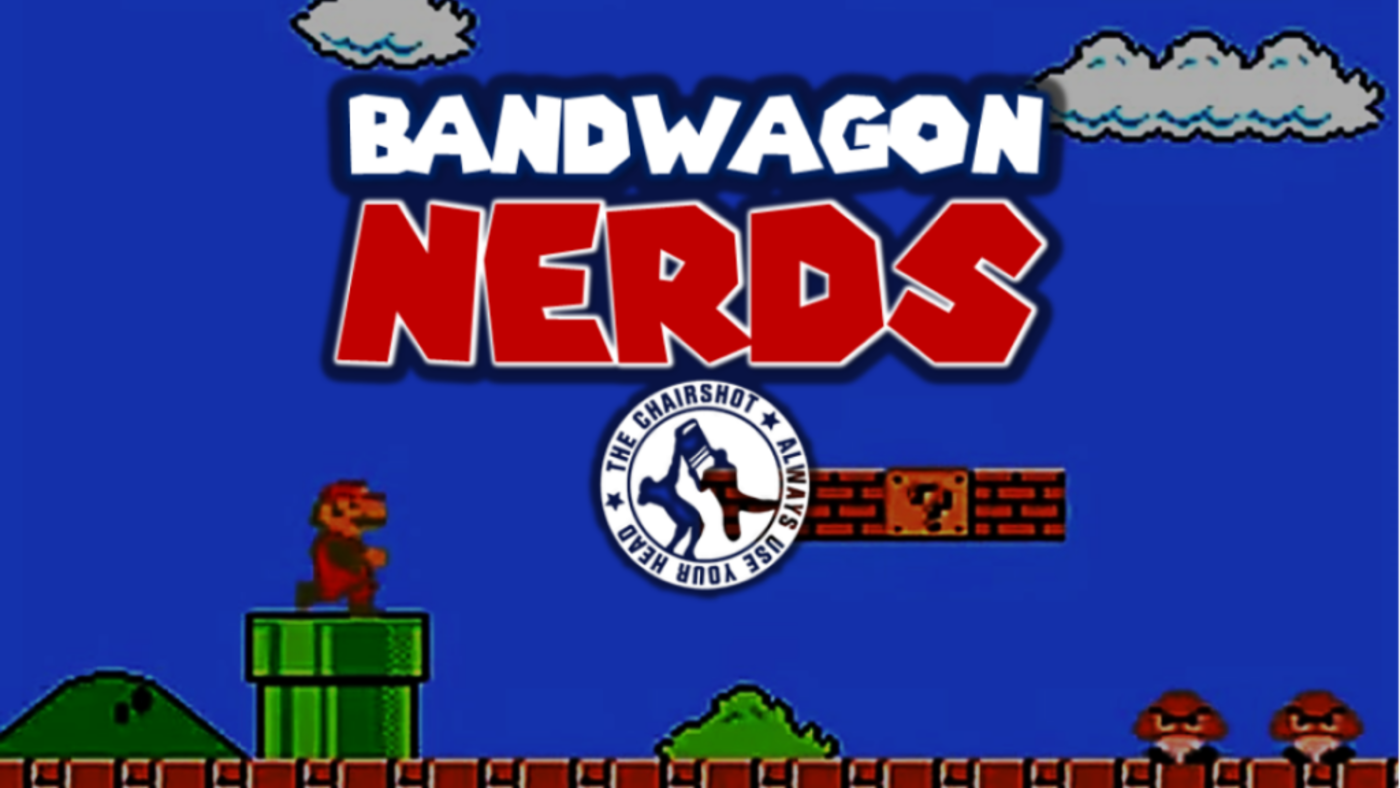 This week on the Bandwagon, Patrick O'Dowd and David Ungar revisit the state of DC film projects discussing the Ezra Miller problems, more rumors surrounding show cancellations and who could be next to lead DC films.  Marvel makes a milestone casting decision.  And they continue the Bandwagon Nerds review of Umbrella Academy Season 3!
@WrestlngRealist

@AttitudeAgg
@itsReyCash
@PCTunney
@ViolentAesop
@therealcplatt
@ChairshotMedia
About Bandwagon Nerds
Join Patrick O'Dowd, David Ungar, PC Tunney and Rey Cash as they keep everyone up on all things nerd, and maybe add some new nerds along the way. It's the Bandwagon Nerds Podcast!
About the Chairshot Radio Network
Created in 2017, the Chairshot Radio Network presents you with the best in wrestling and wrestling crossover podcasts, including POD is WAR, Women's Wrestling Talk, The #Miranda Show, Badlands' Wrestling Mount Rushmores, The Outsider's Edge, DWI Podcast, Bandwagon Nerds, the Greg DeMarco Show, 3 Man Weave, Five Rounds, Turnbuckle Talk, Suwama's Station, The Reaction and more! You can find these great shows each week at theChairshot.com and through our distribution partners, including podcasting's most popular platforms.
---
The Chairshot Radio Network
Your home for the hardest hitting podcasts and radio shows!
Listen on your favorite platform!
iTunes  |  iHeart Radio  |  Google Play  |  Spotify
Listen, like, subscribe, and share!
---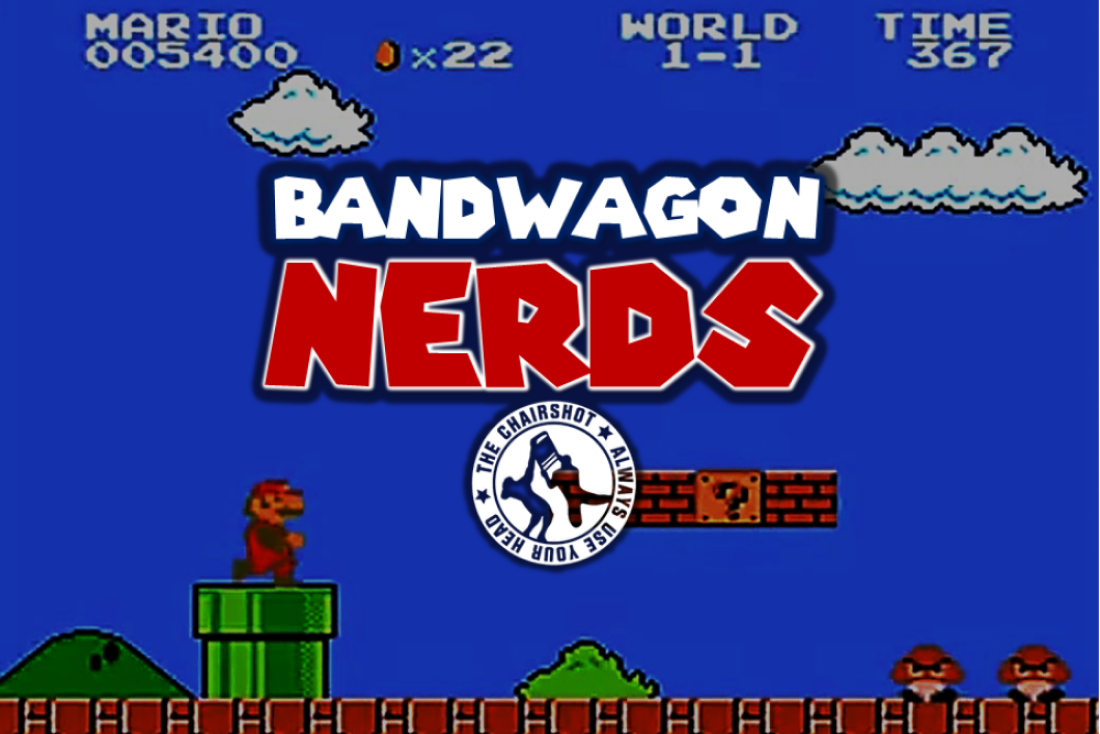 Andrew's Judgmental Album Reviews: Cannons – Fever Dream (2022)
The JAR decides to kick back on a summer day and just vibe to some electro synthwave. How does Cannons album Fever Dream fair against the judgment?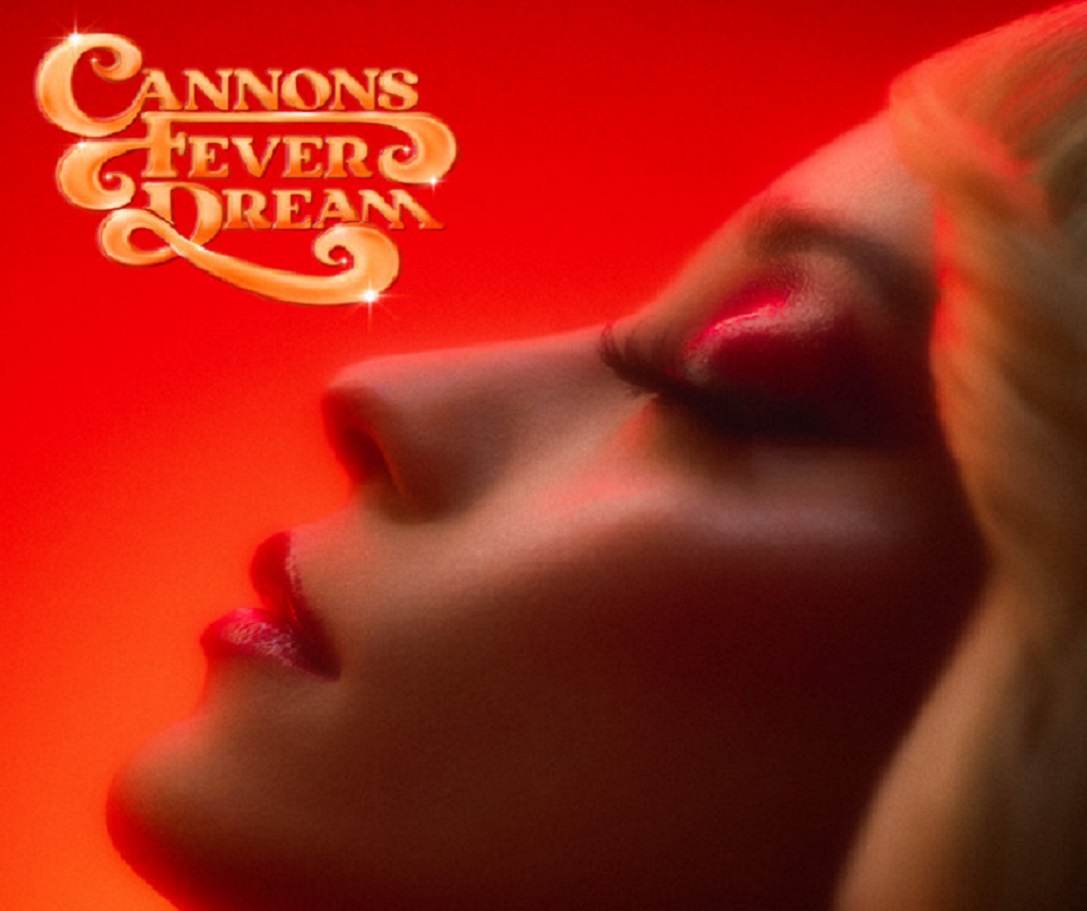 The magic of random YouTube recommendations strikes again! Upon rummaging through many different genres including indigenous folk pop (yes I know what I said), assortments of metal, some country and random soundtracks…it tells me about this little Retro Synthwave group out of California.
Being around for about a decade, they have a very interesting indie sound. So I'm late to the party, as per usual with the random YouTube recommendations. An ethereal retro dream pop sound is definitely how I would describe what I've heard before noticing they had a 2022 album, and it would be an easy thing to cover. So it's time to work away from Heavy Metal for a little and just chill out.
Cannons is: Michelle Joy Lewis (vocals), Ryan Clapham (guitar) & Paul Davis (bass & keyboard)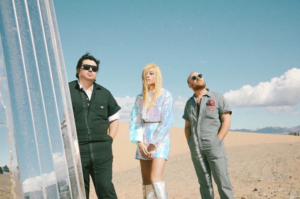 Artist: Cannons
Album: Fever Dream (2022)
Label: Columbia Records
Total Track Time: 38:28
Come Alive very simple and defined bassline with the drum kick keyboard effect. It has a very hypnotizing vibe of like driving down the highway and just getting lulled to sleep by the lights. With the lyrics talking about being alone for a while, and dreaming about the other person, it fits that driving towards a destination vibe. Very chill and groovy. Hurricane was actually the song that YouTube recommended to me. The chorus is catchy; "Coming back like a hurricane, I'm gonna take you higher, On a cloud of silver haze, I wanna take you higher, Away, away, away", and the music sways like the calmest wind in the world. So the concept of taking someone away and wanting to rearrange their surroundings I feel is more of a positive winds of change than the usual violent hurricane analogy. The song is cool, even if the lyrics don't quite fit. Strangers a very 80s synth rhythm section to this song. Like it feels like a Rockwell song. Atmospherically it feels like spiraling down, which seems to work for the sea of strangers gimmick and getting lost in the sound. So it grooves nicely, but at least it's slightly faster than the hypnotic tones they've taken so far.
Tunnel of You immediately had me think Chris Isaak Wicked Game. It's got a distant hollowed guitar tone and starts off very somber and has that same elongated strum that Wicked Game has. It's definitely got that cute yet reflective vibe to the lyrics as well, "Hey, why don't you come around? I miss you, babe, Stay and lift me up, don't let me hit the ground, 'Cause I've been walking past midnight, And I've been talking to the moon about you". A weird, somewhat melancholic portraying of falling in love or still being in love but something has or will cause things to fall apart. Bad Dream definitely has more of that 80s electro bop to it. A simple song about going to a show where you liked a person, but someone got to them before you could, so you're living a bad dream. All of the nice elements to make for a great 80s montage of driving away upset you lost your shot with the person you liked. Ruthless okay this still has the expected echo effect on the vocals and the general feeling of the song, but the bassline, bass drum kicks and clap sections definitely give it more of a Duran Duran kind of vibe. Still well within the wheelhouse, but I'm honestly glad they move into a few different tempos and colors for songs from time to time. Also I will say, the way she says "fuck you" in the chorus has a cuteness to the degree of the Lily Allen song Fuck You. 
Only You is a sweet song. On an album with a few hit or miss love opportunities, some break ups, something done to a Waltz tempo about feeling better with someone special is nice. "Sometimes, I feel dizzy, Sometimes, I'm a mess, Sometimes, I feel stupid, Sometimes, I forget, Sometimes, I feel amazing, But never too often // Unless I'm with you, It could only be you, And when I'm with you, Nothing else will do, 'Cause it could only be you", most of us can relate to this song, and the stripped down, Cloud 9, Beach Boys arrangement is just really nice. Goodbye immediately jumps to the dissolution of a relationship. So we go from sweet, to a song that feels like riding off into the sunset and never looking back; "Come back and work it out with me, It's plain to see, I need you, but do you need me?, Come back and work it out with me, I'm on my knees, I need you, but do you need me". Just kinda vibing to the desert highway red sunset feeling the song gives off. Purple Sun okay so this was the second song I heard, and immediately loved it. Conjures up so many colors and vibes of 311 Amber, that I honestly decided to cover the album, purely because of this song. Lyrically it feels like she's come to terms with just having fun with the other person even if the feelings aren't deep anymore, but it's just a song where you grab a Mojito, lay out and relax.
Afterglow is actually really perfectly titled. It has that nice moonlit after "the romance" vibe. And the lyrics seem to echo that where the narrator is willing to follow the lover into sun and hold them in the afterglow. The album does a really good job at applying similar concepts with enough of a different vibe to get things across. Break ups with venom, heartbreak, first loves, missed opportunities, unrequited love, all while staying in that Retro Synthwave genre comfortably. Lightning has a similar concept to the previous song, but this feels much more positive and less dreamy. "Cause you are the only thing I've ever gotten right, Nothing comes close, you're the only one I'm letting inside, 'Cause you are the only thing I've ever gotten right, Nothing comes close, you're the only one I need in this life", they are such simple lyrics but they work well. The song in general is also acoustic which I wasn't expecting and was devoid of a lot of the synth effects, but that also makes it more vulnerable and sweet. So very well done on capturing the essence of the song instead of just trying to force it into a genre box.
What more can I say, that I didn't already get across in the review? If you like the lofi chill vibe, synthwave or just generally that electro reggae-ish kinda groove, this is your jam. If you need more teeth or triplets or mid bar tempo changes into polyrhythmic syncopations…dude go away I covered Meshuggah months ago.
Legitimately though, it's a cool album, it's evocative, catchy and an easy listen at less than 40 minutes. You know, I'm just gonna be having fun…underneath the Purple Sun.
Final Judgment: 8.25/10