Bodeen's Top 5 Moments: WWE RAW 8/9/2021
WWE RAW saw a return and some interesting twists and turns! Bodeen goes through his Top 5 moments!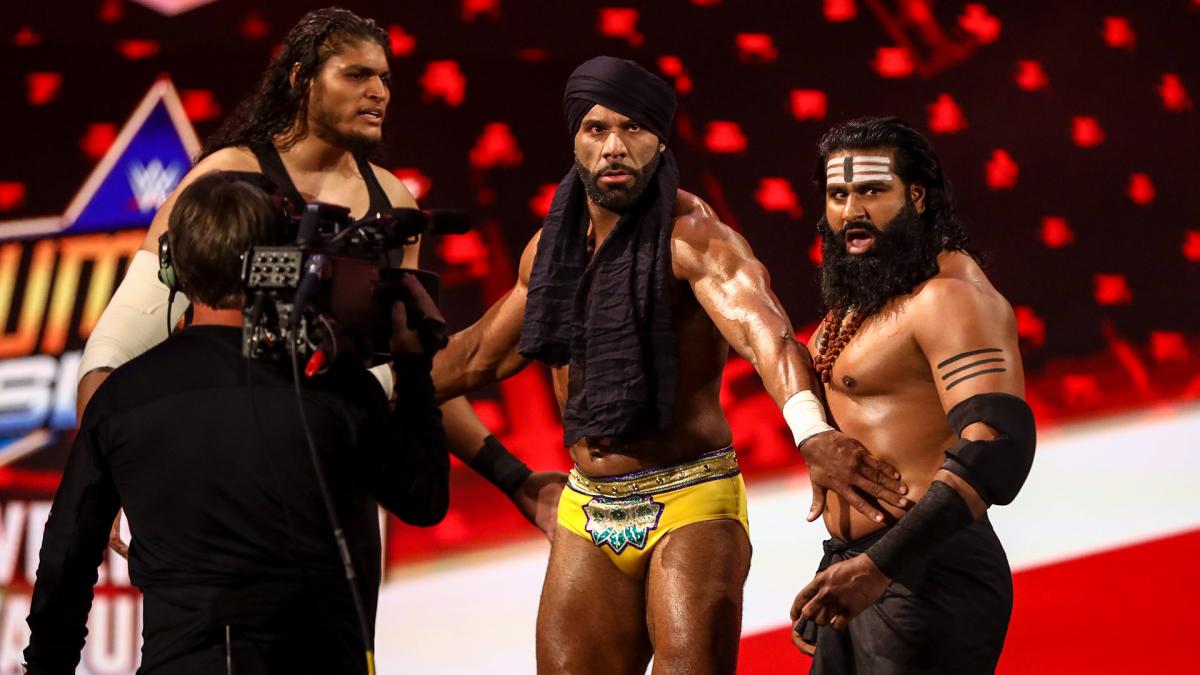 Monday Night RAW once again came to us as we start to get used to the sight and sounds of live crowds being back to WWE. Despite having the advantage of live crowds the red brand still fell prone to its same old problems as it struggled to improve on recent episodes in the past. Despite this, there were still some small saving graces for the show with one of these saving graces being the return of The Viper, Randy Orton as he made his return to Raw after weeks of being missing in action, leaving his tag partner, Riddle by himself.
But where did The Viper's return rank on the top 5 list this week? Well, let's found out as I bring you the top 5 moments from Monday Night RAW this week.
5. Ricochet takes on the United States Champion, Sheamus in a non-title match 
This week's RAW would give Ricochet another chance to send a message to the United States Champion, Sheamus as both men put on a solid match. Early in the match, both men traded strikes with the United States Champion getting the upper hand, using his striking ability to control Ricochet. Ricochet managed to turn the tide later in the match as he avoided a Brogue kick from Sheamus, sending Sheamus outside the ring. As Sheamus tried to recover outside the ring, Ricochet launched himself over the top rope into Sheamus, sending both men over the announce table, putting Ricochet back into the match.
Sheamus was able to regain control shortly after as he hit Ricochet was an Irish Curse Backbreaker to reinforce his dominance over Ricochet however the advantage would not last long for Sheamus as Ricochet hit a series of high-flying moves finishing things off with a Moonsault for a nearfall. Ricochet tried to go up to the top rope once again, but Sheamus caught Ricochet's move from the top rope with his reinforced mask, stunning Ricochet and allowing Sheamus to recover and hit the Brogue kick onto Ricochet for the win. After the match, Damian Priest came out and confronted the United States Champion in the ring. Both men traded words as Sheamus back away only to try and attack Priest when Priest turned his back. Unfortatanly for Sheamus, Priest saw the sneak attack coming and was able to launch Sheamus outside the ring. After beating John Morrison Priest got on the mic and called out the Champion with Priest demanding a match for the United States Championship at SummerSlam with Priest sending one last message to Sheamus by taking out Morrison who tried to attack him from behind.
This was a solid match and helped Ricochet stay in the midcard title picture while the match didn't set the world on fire it still did a great job in passing the time, especially with a 3-hour show. The story with Sheamus and Priest has been solid enough with both men having the ability to put on a great match at SummerSlam. Hopefully, this is a great launching pad for Priest's career on the main roster.
4. Karrion Kross looks to get revenge on Jeff Hardy   
After losing his RAW debut to Jeff Hardy, Karrion Kross would be out for revenge on RAW this week as Jeff Hardy made his RAW return after weeks of being missing in action due to COVID-19. Kross used his raw power to dominate the early part of the match as he manhandled Hardy. Hardy was able to get back in the fight shortly after being manhandled Irish whipping the NXT Champion, into the steel steps and following it up with a dive for a nice spot and a nice pop to get back into the match, however, Kross would quickly cut his momentum and take Hardy down with his power once again.
Both men went back and forth throughout the match with Hardy taking the NXT Champion, to his limit after hitting an inverted atomic drop followed up with a dropkick and a splash, Hardy quickly followed this up with a splash from the top rope for a close nearfall. Hardy continued to push Kross and seemed to have another upset win after he rolled Kross up with a handful of tights for another close 2 count. Hardy tried to go the top rope once again but it would prove to be his undoing as Kross was able to recover and grab Hardy from the top rope, hitting Hardy with a Doomsday Saito Surplex followed up with the Kross Jacket Submission to force Hardy to tap out as Kross got revenge on Hardy from 3 weeks ago. After the match, Kross dropped Hardy with another Doomsday Saito Surplex and locked him in the Kross Jacket again, with the referee being forced to separate Kross.
It was great to see Kross get some momentum back. While his character has been hurt by losing his debut to Hardy and losing clean to Keith Lee in a match that should of never existed due to the status of both men, Kross still has potential on RAW. Hopefully, WWE decides to keep Kross looking strong next week, especially with NXT Takeover: 36 soon as another loss could really hurt the hype for the match between Samoa Joe and Kross.
3. Drew McIntyre destroys a broken Baron Corbin  
Baron Corbin's woes would continue to grow worse this week as he tried to take on Drew McIntyre this week after being offered cash by Jinder Mahal. Before the match Drew cut a promo in gorilla position and talked about his sword, stating that he named his Claymore sword after his late mother, Angela, telling Corbin there would be no sympathy for Corbin. At the start of the match, Corbin tried begging Drew for mercy but Drew had none of it as he dominated Corbin throughout the early part of the match.
Despite, Corbin getting the occasional bit of offence against Drew, Drew dominated the match. After Drew hit Corbin with a Glasgow Kiss. Drew got ready for the Claymore Kick but as Corbin begged, Drew had a change of heart and grabbed a microphone, asking how much money Corbin needed to get back on his feet. Corbin gave the surprising number of 100 grand which Drew laughed at. Drew then raised the amount to $200000 and then $300000 before counting down from that 3 and then hit the Claymore kick. After the match Jinder Mahal, Veer and everyone's favourite chair shot target practice, Shankey came out to attack Drew but Drew was able to pull out his sword, forcing his attackers to stay outside the ring as Drew stood tall.
This was a fun segment to watch. I am personally a massive fan of Baron Corbin's work and his new gimmick is amazing and honestly im hooked to see where it will continue to go from here. The feud between Drew and Jinder has been decent enough although I wish there was more reference to the past of the 2 men and their history in 3MB as well as their personal history, however, it is refreshing to see Drew outside the WWE Championship picture and hopefully, time outside the title picture will help regain Drew's popularity with the fans.
2. Randy Orton returns only to break Riddle's heart   
With Randy Orton being gone for weeks for no reason it was finally time for The Apex Predator to return to RAW as Orton opened RAW with his entrance for a huge pop. Orton welcomed the fans to RAW as Orton's tag team partner, Riddle made his entrance. Riddle grabbed on the mic and talked about how good it was to see Orton again as Riddle then gave fans a funny little moment after talking about how his stepfather once went out but got lost. Unfortunately for Riddle, Orton wanted none of Riddle. Orton told Riddle it was time for both men to go their separate ways. AJ Styles and Omos would them come out and tried to rub salt in the wounds of Riddle. Only for Orton to interrupt as both men traded words with Styles challenging Orton to a match later in the night. Orton quickly accepted Orton's challenge and tried to RKO Styles only for Styles to get out of the ring and escape.
As Omos checked on Styles, Orton thought about an RKO but decided against it and rolled out of the ring. As Omos and Orton traded words, Riddle channelled his inner viper and got ready to RKO Omos. Despite catching the big man by surprise Omos was able to catch Riddle and hit him with a devastating slam. Orton looked to have little sympathy for his former tag team partner as he walked away while Riddle laid in pain outside the ring.
While opening segments on RAW can be tough to watch and can hurt the overall pacing of the show, this was a fun little segment that helped set up Orton's return to RAW as well as RK-BRO breaking up and the main event between Styles and Orton. Later in the night, we were also treated to a fun little video package of the best moments with Orton and Riddle.
1. AJ Styles and Randy Orton face off against each other  
After their face-off in the opening of the show, Orton and Styles would get a chance to renew their rivalry as they went one on one. Both men had a great match as they traded counters and were helped by a hot crowd who could actually see the match unlike at Wrestlemania 35.
Late in the match, Riddle came out, despite Orton's instructions not to come out and attacked Omos, Omos then dropped Riddle as Styles attempted to hit Orton with the Phenomenal Forearm only for Orton to catch Styles with an RKO for the win.
After the match, RK-BRO seemed to be back, but The Viper would show his true colours and would hit Riddle with an RKO to close the show.
These were my top 5 moments from Monday Night RAW this week? What were your top 5 moments from RAW this week and do you think this is really the end of RK-BRO? Let us know in the comment section down below.
King's WrestleMania Rewind: Charlotte Flair vs. Asuka from WrestleMania 34
Chris king is back with one of the most underrated matches in WrestleMania history–Charlotte Flair vs. Asuka!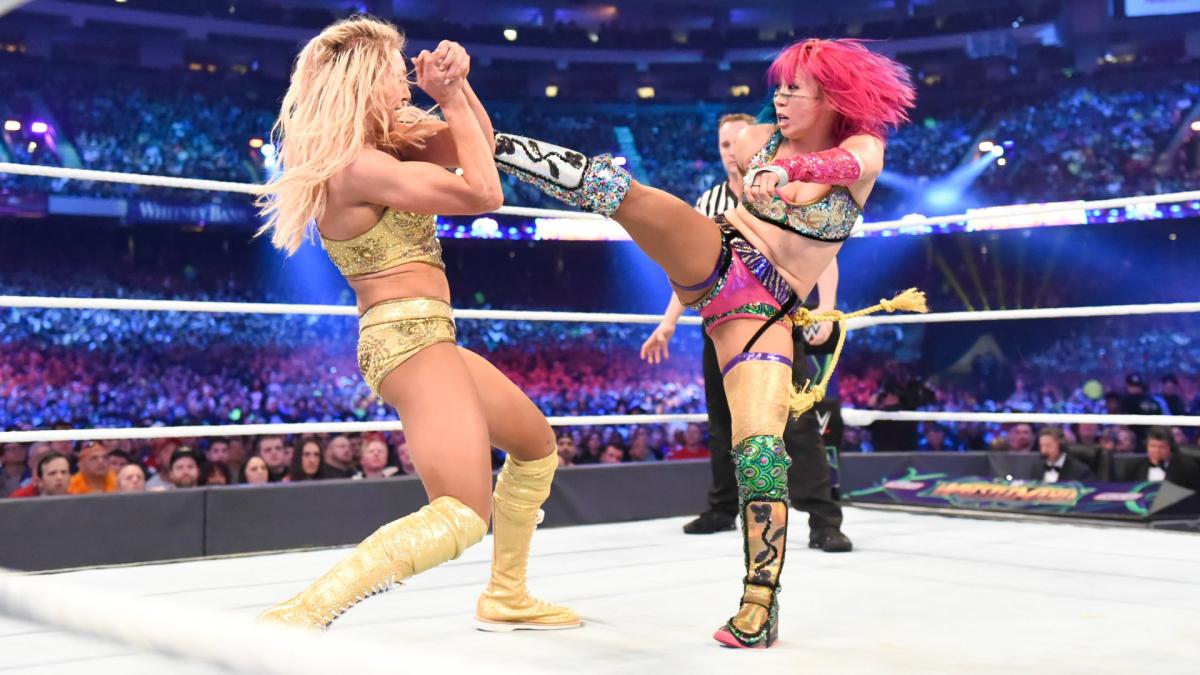 Chris king is back with one of the most underrated matches in WrestleMania history–Charlotte Flair vs. Asuka!
We look back at Charlotte Flair vs. Asuka at WWE WrestleMania 34. 'The Empress of Tomorrow' put her unprecedented and historic undefeated streak of 914 days on the line against 'The Queen's' SmackDown Women's Championship.
For years, this was considered a dream match while Asuka dominated the roster in NXT, while Flair won numerous championships on the main roster on both Raw and SmackDown. The Empress made her long-awaited debut on the September 11th episode of Raw and began to tear through the competition.
Asuka outlasted all twenty-nine other women in the historic first-ever Women's Royal Rumble match to challenge for the title of her choosing. At Fastlane, she made her choice.
The WWE Universe was so excited for this match myself included. Both superstars delivered a fantastic performance on the Grandest Stage of Them All executing counter after counter. Asuka showed off some nasty-looking kicks to her opponent, and Flair hit a thunderous Spanish Fly off the top rope. Flair was seconds away from defeat at the hands of The Empress but she locked in Figure Eight and Asuka was forced to tap out.
I can't even begin to explain how shocked I was at this outcome, as nearly everyone expected The Empress to continue her undefeated streak and walk away with the women's title. This controversial decision was the downfall of Asuka's momentum. She would ultimately win the SmackDown Women's Championship at the 2018 TLC pay-per-view in the triple-threat ladder match.
Fast forward to this year when Asuka has recently returned with her Japanese-inspired persona Kana. Kana is dangerous and ruthless and is heading into a championship with Bianca Belair at WrestleMania 39. The Empress has regained all her momentum and is highly favored to walk away with the Raw Women's Championship. Let's hope that Asuka and Belair can tear the house down and deliver an A+ grade match both women are fully capable of.
King: Dominik Mysterio Needs To Do This At WrestleMania
Chris King is here with what WWE should do with Dominik Mysterio at WrestleMania in his long-awaited match against his father Rey Mysterio Jr.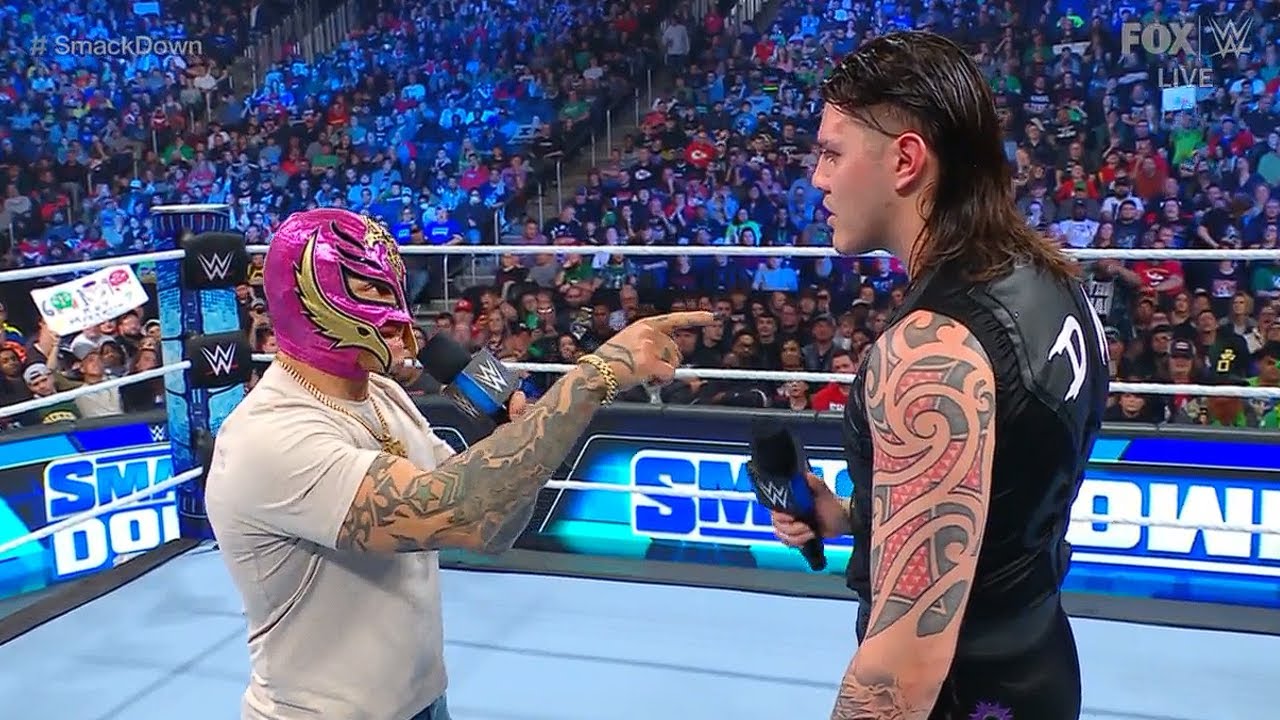 Chris King is here with what WWE should do with Dominik Mysterio at WrestleMania in his long-awaited match against his father Rey Mysterio Jr. 
On this week's episode of Friday Night SmackDown, Rey Mysterio finally snapped and beat some sense into his disrespectful punk-ass kid Dominik. The member of the Judgement Day came out to push his father again for a match on the Grandest Stage of Them All, this time with his mother and sister at ringside. The ungrateful punk told his mom to "Shut Up," as a father even I wanted to jump through the screen and whoop his ass.
Back in October of last year, Mysterio made the emotional decision to possibly quit the company but, instead, Triple H persuaded the Lucha libre superstar to move over to SmackDown to avoid his son. This came after Dominik shockingly turned on his father at Clash at the Castle. Mysterio did everything he could to refuse his despicable son's challenge for Mania but, a man can only be pushed so far. Mysterio will be inducted into the 2023 WWE Hall of Fame and I expect Dominik to embarrass his father during his speech to further this personal feud.
Yes, the WWE Universe hates Dominik and wants to see him get the ever-loving crap kicked out of him but, this feud is missing a special ingredient to capitalize on the biggest heat possible. Throughout this feud, Dominik has made mention of the legendary Eddie Guerrero on several occasions going back to the "iconic" 2005 feud.
I know WWE might not want to go this route but, Dominik MUST come out to Eddie Guerrero's theme at Mania. The disrespectful punk needs to come out in a lowrider to garner nuclear heat. It doesn't matter if The Judgement Day comes out and causes interference for Dominik to get the win, all that matters is that both superstars get the biggest payoff of this nearly year-long feud. Just imagine the Roman Reigns heat after he defeated The Undertaker and multiply that by ten. Dominik portrays the perfect heel and he truly is the missing ingredient that The Judgement Day needed to grow and evolve into a top faction.