Steve Cook's Fave Five: August 2021
The Fave Five missed a month, but Cook is back with some stuff he's really enjoying!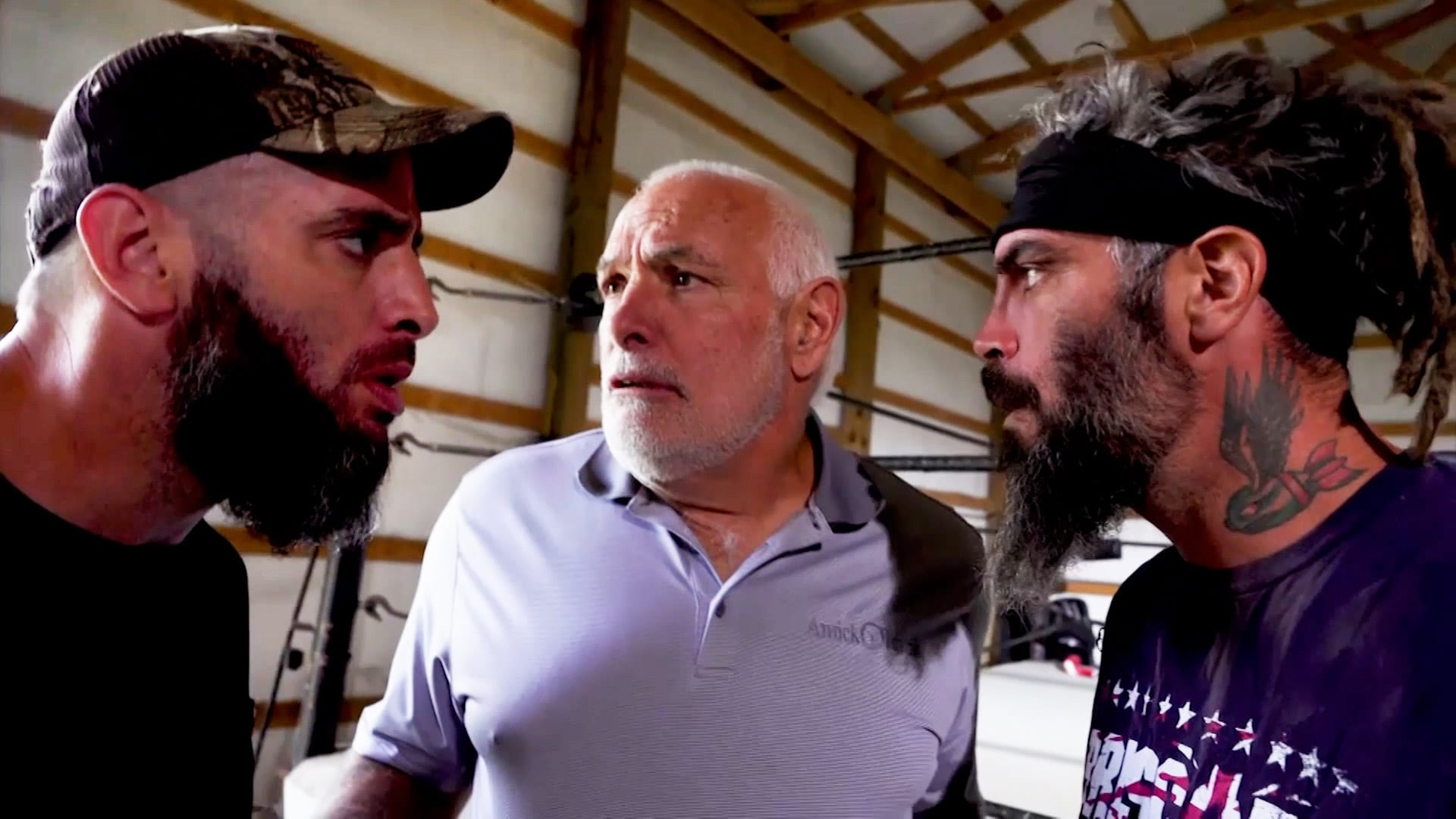 After a month off, it's time to reflect on who we've enjoyed in the world of pro wrestling recently! Booker T made it famous, and we're continuing it here because it's a good time.
That's right, it's time for the Fave Five!
5. Baron Corbin
I know, we don't give ol' Baron much praise around these parts. His recent storyline has been one of the more entertaining things on WWE television recently, and I think we need to explain things a little big since I see a take out there that's completely wrong. See, some people want to tell you that this story is WWE's way of making fun of poor people. I'm not going to tell you that Vince McMahon doesn't hate poor people and doesn't get a kick out of making fun of anybody he can, but there's a key point here that people choose to ignore to make their complaint…
Baron Corbin has been an asshole for the past few years now. He annoys everybody he comes into contact with. He's done horrible things to people that he doesn't like. And as we've found out, the guy has no idea of the concept of money. He spends more than he makes without any thought of what could happen when the money stops coming in. So when the money stops coming in and he ends up out on the street, it's ok for us to laugh at him for being an idiot. He deserves it for the way he's conducted himself on WWE television over the years. Plus, we've all heard about how millionaire athletes eventually fall on hard times because of poor spending habits and lending money to the wrong people.
I don't see the problem here. It's an actual interesting story involving Baron Corbin!
4. Jay & Mark Briscoe
If you haven't seen Jay & Mark's Fight on the Farm, I highly recommend it. What says "pro wrestling" more than two brothers fighting on a farm? Papa Briscoe was there officiating and keeping things in line. Jay & Mark were as crazy as they usually are, and at the end of the day ROH got one of their more memorable segments in recent memory.
It's a bit strange that these two never went to larger promotions, but apparently their family business does really well. Not having to rely on pro wrestling for funding isn't the worst thing in the world. It's a good thing for ROH too, as the Briscoes are one of the main things connecting today's ROH to the company of the 2000s that the Internet fans crowned as the best workrate fed ever.
3. Dr. Britt Baker D.M.D.
The Good Doctor returned home to Pittsburgh this week and was accepted as a conquering hero. Folks online talked about how it was nice how AEW didn't try to make Britt turn heel on her hometown. I wondered why people thought she was a heel. OK, so people interfere in her matches? What AEW matches don't have people interfering? What AEW babyfaces don't have people at ringside getting involved in some form or fashion?
From where I sit, Britt Baker is a good person that deserves your respect. Maybe that makes one a heel in certain circles, but not in mine. From what I see, Britt is the type of character that can be cheered in some situations and booed in others. Some see that as a problem, I see it as a sign of versatility. I just watched SummerSlam 1995 and was reminded of one of the weaknesses of the Diesel WWF Championship run. Since they wanted him to be the smiling good guy, he mainly wrestled the likes of Sid & Mabel. Pretty much anybody of value in 1995 was a good guy. Had Kevin Nash been in his natural state of badass tweener, he could have worked with good talent that would have made him look better more often.
We've talked about how AEW's women's roster isn't as strong as other promotions. We've also noted how AEW hasn't been the best at building up their women's roster. There aren't a ton of established faces for Dr. Baker to go against. Heck, a lot of the women aren't really established faces or heels. The best way to find out what they'd work being? Have them wrestle the champ and see what the crowd thinks. So Britt's like the anti-Kevin Nash, but I think the analogy still makes sense.
2. Hangman Adam Page
People told me that AEW had missed the boat on the Hangman. The fans had given up on Hangman while he spent the last year or so being a sad drunk that hung out with the Dark Order. Turns out the fans hadn't given up on Hangman, as when AEW went on the road again, live audiences went crazy for the guy. Seemed like they were building Hangman vs. Kenny Omega at All Out, and the people were really into it. Turns out, Hangman lost the shot at the title, and the scuttlebutt is he won't be available for All Out anyway. Talk about bad timing. My hope is that we're not sitting here in a few months talking about how AEW missed the opportunity with the Hangman, and it'd actually be true.
Until then, we'll sit here and hope that Hangman doesn't get overshadowed by all the incoming talent. Adam Page shouldn't get overshadowed, he's built a natural connection with the fanbase. But you never know how long those things last.
1. Nick F'n Gage
I'm a big fan of the whole story of Nick Gage. Comes up in the early days of CZW, becomes their first heavyweight champion and one of the promotion's featured wrestlers for the entirety of the 2000s. Falls on hard times & robs a bank. Spends years in jail, during which he reflects on his mistakes, gets clean and leaves prison better than he came in. Returns to independent wrestling and becomes a bigger star than he was before.
Even before the events of the last couple of months, it was a pretty amazing story. Things kicked up a notch once Gage started working with television stars. Who would have thought ten years ago that Zack Ryder & Chris Jericho would work deathmatches with Nick Gage? Certainly not I, but that's exactly what happened. Matt Cardona beat Gage for the GCW Championship in a moment that drew more interest than anything else that company's ever done. Don't get me wrong, there's a long list of crazy stuff that happened in GCW that drew some interest, but nothing on the level of Matt Cardona winning their championship and getting pelted with garbage by the audience.
Then, Nick F'n Gage main events an episode of AEW Dynamite against Chris Jericho. It's one of those things you have to see in order to believe. It drew a good rating and got over well with the audience. We don't know if Gage will be back in AEW or not, but his first appearance there accomplished the goal it set out for.
I enjoy a good comeback story. I also enjoy when that comeback story makes the haters mad. Lots of people out there mad at Nick Gage. Poor souls, they just don't understand the idea of giving people a second chance. Gage has thrived with his, much to the dismay of some. A pity for them.
King's WrestleMania Rewind: Stone Cold VS. Scott Hall (WrestleMania X8)
Chris King is back with another WrestleMania Rewind, looking at the NWO's Scott Hall battling Stone Cold Steve Austin at WWE WrestleMania X8 from Toronto!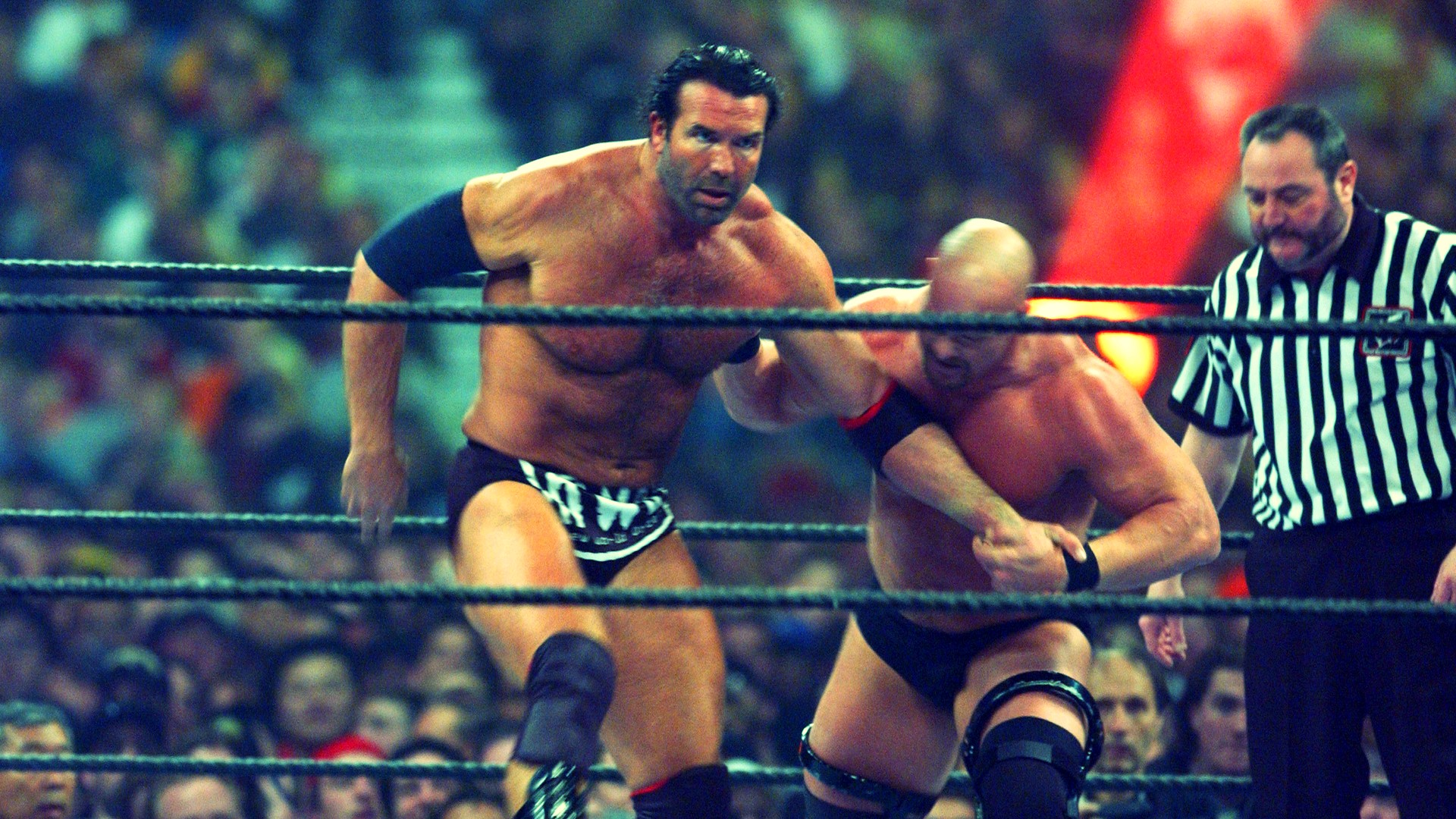 Chris King is back with another WrestleMania Rewind, looking at the NWO's Scott Hall battling Stone Cold Steve Austin at WWE WrestleMania X8 from Toronto!
Chris King is back this week with another edition of WrestleMania Rewind, where he is rewatching all the past Mania matches and feuds. This week you're in for a treat as we look back at 'Stone Cold' Steve Austin vs. Scott Hall at WrestleMania X8.
In late 2001, Vince McMahon bought out his competition WCW and acquired the rights to a plethora of talent including Booker T, Eddie Guerrero, Chris Benoit, and the iconic trio known as NWO. Hulk Hogan; Kevin Nash, and Scott Hall were hell raisers, and what better way to make a name for yourself than take out the two top superstars in the WWE The Rock, and Stone Cold?
The NWO cost Austin his chance at becoming the Undisputed Champion at No Way Out during his match with Chris Jericho. Adding insult to injury, the NWO spray-painted 'The Texas Rattlesnake' with their brand logo just like they did in WCW. As you can imagine, Austin was pissed and out for revenge against the group and primarily Scott Hall.
Hall would challenge Stone Cold to a match at WrestleMania 18. Both superstars beat the living hell out of each other leading up to this highly-anticipated match for who runs the WWE.
The glass broke and Stone Cold made his iconic entrance, and black and white NWO covered Halls' entrance alongside Kevin Nash. With the odds stacked against 'The Toughest S.O.B' could Austin or NWO prove their dominance? Sadly the NWO  broke up that very night when Hulk Hogan came to the aid of his adversary The Rock after their 'iconic' dream match. Stone Cold would ensure the victory with the Stunner. Hall would perform an Oscar-worthy sell over the finisher.
What a time to be a wrestling fan in the 2000s when nothing was impossible for WWE. Who would've thought WCW would go out of business and Hogan would make his long-awaited return to WWE?
King's WrestleMania Rewind: Seth Rollins vs. Kevin Owens (WWE WrestleMania 36)
Chris King takes a look at the most underrated WWE WrestleMania matches, and starts off with Seth Rollins battling Kevin Owens at WrestleMania 36!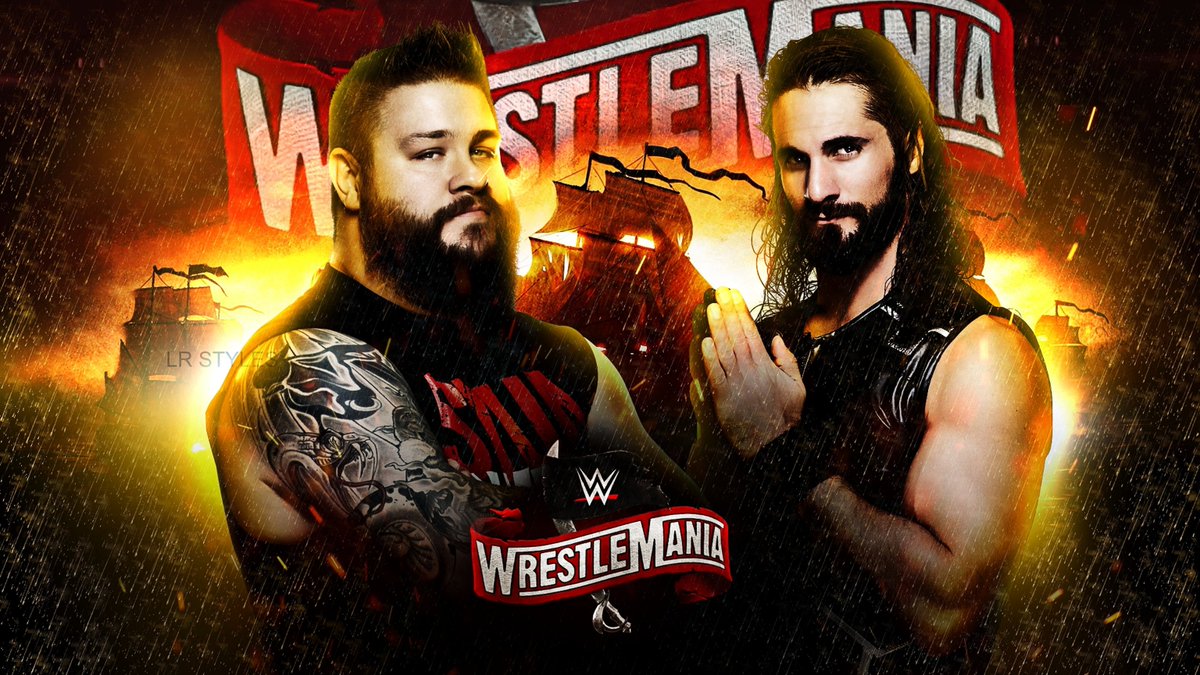 Chris King takes a look at the most underrated WWE WrestleMania matches, and starts off with Seth Rollins battling Kevin Owens in the WWE Performance Center at WrestleMania 36!
Chris King is starting a new series heading into WrestleMania season dubbed WrestleMania Rewind. Each week he'll be going back and sharing his insight over underrated matches at the Show of Shows. First up, is Kevin Owens vs. "The Monday Night Messiah" Seth Rollins at WrestleMania 36.
At the 2019 edition of Survivor Series, Rollins sacrificed himself during the men's traditional match allowing SmackDown to ultimately gain the victory. The following night the self-proclaimed Messiah, berated the whole roster but KO was not having any part of it. Owens quickly became a huge barrier in Rollins' cause for the greater good. The Authors of Pain attacked Owens with Rollins' character in question.
Owens finally had enough of his rival's mind games and torment and challenged Rollins to a match on the Grandest Stage Of Them All. Rollins mockingly accepted his challenge and the match was made official for night one of WrestleMania. Owens came out of the gate beating the holy hell out of the Monday Night Messiah trying to achieve his long-awaited moment at Mania but, Rollins tried to steal a disqualification victory by using the ring bell.
Owens hellbent on revenge provoked Rollins into turning their encounter into a no-disqualification contest where the fight could be taken all over the empty arena. The highlight of the match, was when KO used the WrestleMania sign to deliver a thunderous senton bomb through the announce table. Owens would secure the victory with a Stunner in an incredible match. Despite having no crowd during the pandemic era, both KO and Rollins put on an intense performance under the brightest lights.
In my personal opinion, this was a great feud that helped both superstars in their transformation as compelling characters for years to come.