Andrew's Judgmental Album Reviews: Alien Weaponry – Tangaroa (2021)
The JAR has been in mostly western cabinets so far, now it's time to make like my wrestling tastes and wander around the globe. Our first trip is to New Zealand with Alien Weaponry's new album Tangaroa!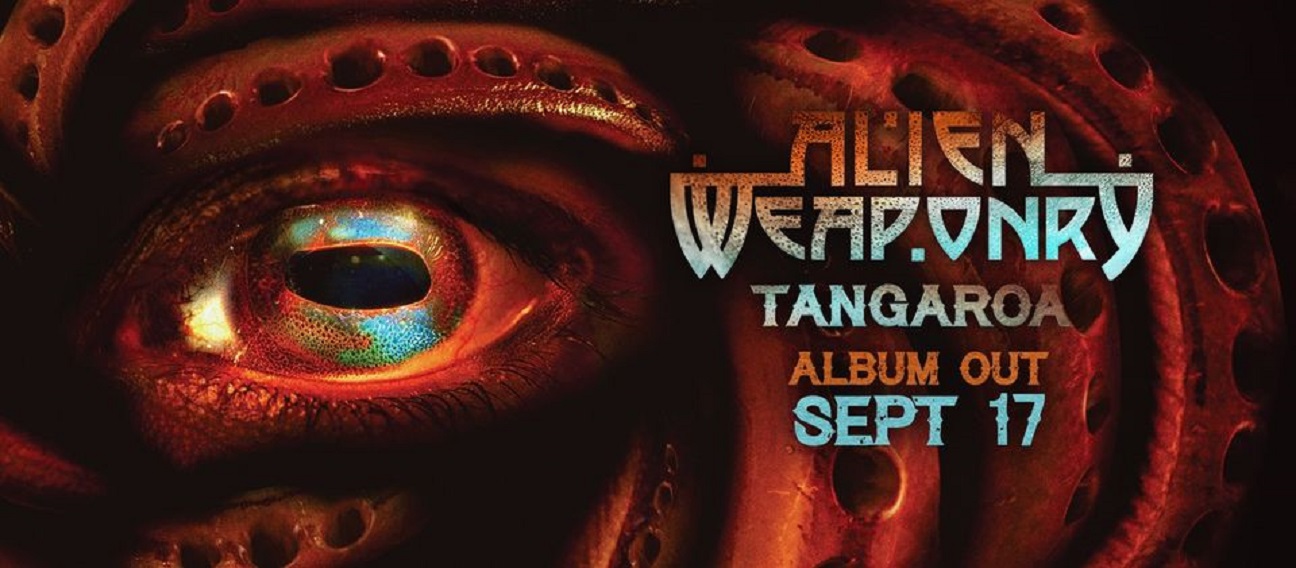 The JAR has been in mostly western cabinets so far, now it's time to make like my wrestling tastes and wander around the globe. Our first trip is to New Zealand with Alien Weaponry's new album Tangaroa!
Alien Weaponry are a band I stumbled across about 2 years ago when bands like The Hu and Shepherd's Reign were getting some traction. Off the strength of Kai Tangata and Ru Ana Te Whenua, I was really excited for their future. They are a young band where the entire 3 piece is either late teens or early 20s. So I could definitely respect that their 2018 album Tu was mostly in the Maori language, but you could hear some odd aspects in the songs. There are thrash metal attacks, some melodic heavy metal, a little nu metal sound at times; and let's just say, I hope this album is a little more focused.
Now it's time to see if the young Maori metalheads can pull off a great sophomore effort!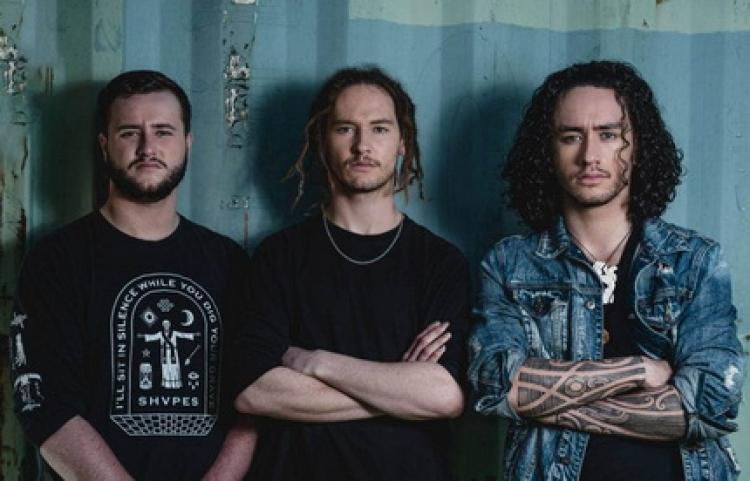 Artist: Alien Weaponry
Album: Tangaroa (2021)
Label: Napalm Records
Titokowaru starts off with pounding drums, and a nice steady guitar attack. Sonically it reminds me a bit of Urotsukidoji from Testament. So that Thrash influence is coming through nicely, but they don't lose the melodic aspect of their song structure. It's also cool to see them continuing to stay true to their heritage and give us a chanting anthemic Maori banger to lead with. The historical reference is apparently Titokowaru was a Maori tribal leader who was one of the most successful to oppose British colonization. Hatupatu has a really great downstroke riffing with the tribal sounding drums to get across the Maori tradition. Since Hatupatu is apparently is from Maori Mythology of being a legendary for chief after a cruel upbringing and outsmarting a deity. The sliding up the frets into the machine gun riffs does a great job at just making this song sound brutal.
Ahi Ka seems to mean something about long term occupation. So the first 3 songs are heavily influenced by the British Colonization and the Maori perspective on it. The interesting thing is this sounds soo much like a Sevendust song instrumentally it confused me for a second. They have this wah pedal affected spiral riff that sounds a lot like the riffing on the Animosity album. Tangaroa the titular song mixes in some English verses. Tangaroa is the God of the Sea in the Maori beliefs, so this is a song depicting humanities destruction of the world. "Undermining our own fate We're trying but we're far too late Look around you'll get an eyeful Stuck inside a vicious cycle Oceans are becoming lifeless You think you care, but you're self-righteous"; is such a great set of lyrics and that's just what's in English to be easily understood. The guitar tone is dark, the drums are heavy and really great at signifying impending doom. Sounds like it could've been very Slayer inspired.
Unforgiving starts off with the sound of a rain storm, really somber picking and the sadness of these first few moments is pretty palpable. When the vocals kick in, they are even strained in a pleading way for effect, I don't mean strained as in poor singing technique. This song is so vulnerable and sad, it encapsulates a feeling of hopelessness, depression and pessimism. The one line of "we are mortal beings that must end" is either coming to terms with the fact everyone dies, or it continues the concept of the last song that we are undermining ourselves as the human race and will be our eventual undoing. Blinded keeps the English coming which helps to connect the last few songs. Because where Unforgiving stayed somber and depressed and only picked up a little toward the end, this starts in that not heavy but guitar driven song and slowly starts to get heavier. A simple song about frustrations with authority and someone not being direct with what they're saying is JUST vague enough to apply to whatever the listener wants. Musically it's frustrated and angry without being balls to wall fury.
Kai Whatu which translates to Eye Eater, is probably a reference to a religious leader who killed and ate people's eyes. After hiding for some time he was captured and tried in a rigged trial so he was hung to death in late 1800s. Apparently he was recently pardoned so this won't be seen as dated praise of a war criminal. The interesting heavy guitar, haunted backing vocal and different drumming really gives an interesting vibe, closest correlation would be like Sepultura, but it's just really unique. Crooked Monsters continues the perspective of just watching the world slowly fall apart. Mostly an instrumental with literally one verse, but it's cool and keeps with the theme of many of these songs. Very proud of their heritage, religion and beliefs.
Now this next song goes back to machine gun riffs and almost sounds like Bullet for My Valentine. Buried Underground, is heavy angry, sparse in the lyrics but the groove is great. I like how we do see a lot of lyrical themes with undermining or feeling undermined, things falling apart, lies and the idea of falling further down a rabbit hole. The lyrical ties (at least in the English songs) are kind of a nice element. Dad is probably the worst song, but also probably relatable for many listeners and given their young age, it makes a level of sense. The way it's sung reminds me of like Suicidal Tendencies or John Bush era Anthrax. So it's heavy but the way it's sung is…hollowed out on the vocals and really whiny. Which given that it's supposed to be about a shitty father, I guess it works and the chorus/bridge aspects are a reinforced bark of anger from everyone. Again, interesting with how they structured it, I just really hate the bulk of how it is sung. Ihenga looks to be our last Maori history lesson. Being a Maori explorer who apparently named the towns and natural edifices of the northern island. It's got a groovy sludge element to it like Iced Earth or Pantera and then when the Maori lyrics kick in it sounds like a tribal hymnal. Chanted along with a really cool choral effect and a lot of pinch harmonics in some of the solo spots. But then we also get some kind of wooden flute sound, very tribal, very cool. The way these guys mix in their Maori heritage, history and what I'm assuming is more of a tribal Maori sound (I assume because it's not like I have the whole of New Zealand consulting me on this). Really groovy song.
We reach the end with Down the Rabbit Hole, and their age shows through lyrically but it is a cool sounding song. It gives off like old Mudvayne vibes with train conductor tone cymbal click, a lot of crashing fills, interesting pinch effects and a distortion on the guitars to make it crunchy and moody. Which since the lyrics are about being disrespected and overlooked until people want something, it works nicely.
The deluxe edition adds in a bunch of radio edit versions of songs on the album, but that would just be redundant to go over. Either way, this album stayed in that vein they started with Tu of being very thrash influenced but have plenty of elements or complete songs that drift towards the Nu Metal sound of 1998-2009ish. I really appreciate how they walk you through Maori history and add in aspects that seem to come off very traditional while also having songs that remind you they are kids of the current generation they just know where they came from. It's a fun balance that is very unique to this band (in my experience at least) and they do it quite well.
From Lewis de Jong's mostly solid vocals, Henry de Jong's mastery of the drum kit and complimenting the songs well and their new bassist Turanga Morgan-Edmonds being in pretty good sync with the drums and crunchier rhythms; this is a damn good effort where I think these kids can only get better!
Captain Planet metal will bring pollution down to zero? Maybe? Prolly not…
Final Judgment: 7.35/10
Bandwagon Nerds #101: DC Fandome 2021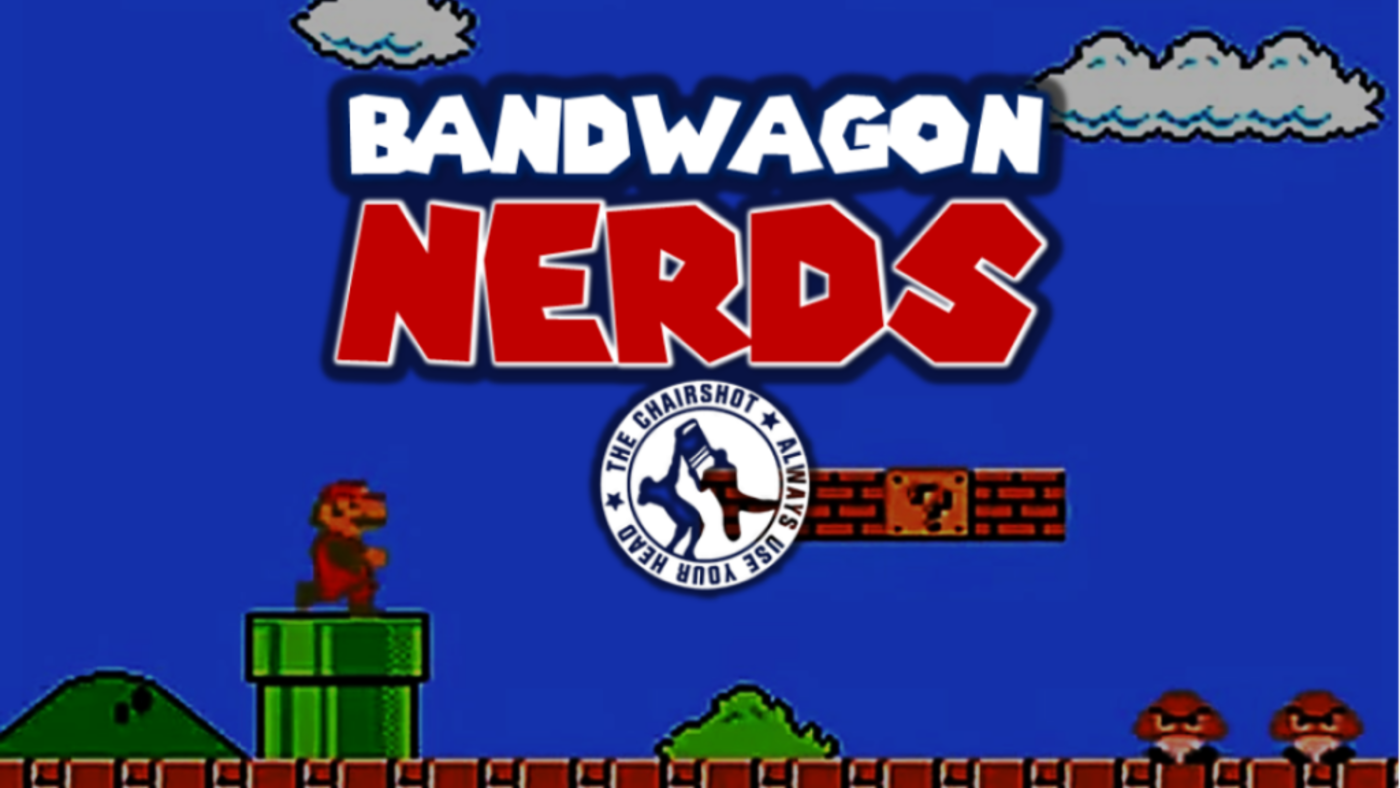 DC takes over the Bandwagon as Patrick, Dave, Rey and PC Tunney break down the day that was DC Fandome 2021!   Listen as the guys geek out over the biggest trailers and their favorite announcements from the DC Universe.  Plus, the Nerds discuss the Dave Chappelle controversy surrounding Netflix as well as possible labor strike in Hollywood.  Finally, the Bandwagon continues its review of Doom Patrol season 3.
@WrestlngRealist

@AttitudeAgg
@itsReyCash
@PCTunney
@therealcplatt
@ChairshotMedia
About Bandwagon Nerds
Join Patrick O'Dowd, David Ungar, PC Tunney and Rey Cash as they keep everyone up on all things nerd, and maybe add some new nerds along the way. It's the Bandwagon Nerds Podcast!
About the Chairshot Radio Network
Created in 2017, the Chairshot Radio Network presents you with the best in wrestling and wrestling crossover podcasts, including POD is WAR, Women's Wrestling Talk, The #Miranda Show, Badlands' Wrestling Mount Rushmores, The Outsider's Edge, DWI Podcast, Bandwagon Nerds, the Greg DeMarco Show, 3 Man Weave, Five Rounds, Turnbuckle Talk, Suwama's Station, The Reaction and more! You can find these great shows each week at theChairshot.com and through our distribution partners, including podcasting's most popular platforms.
---
The Chairshot Radio Network
Your home for the hardest hitting podcasts and radio shows!
Listen on your favorite platform!
iTunes  |  iHeart Radio  |  Google Play  |  Spotify
Listen, like, subscribe, and share!
---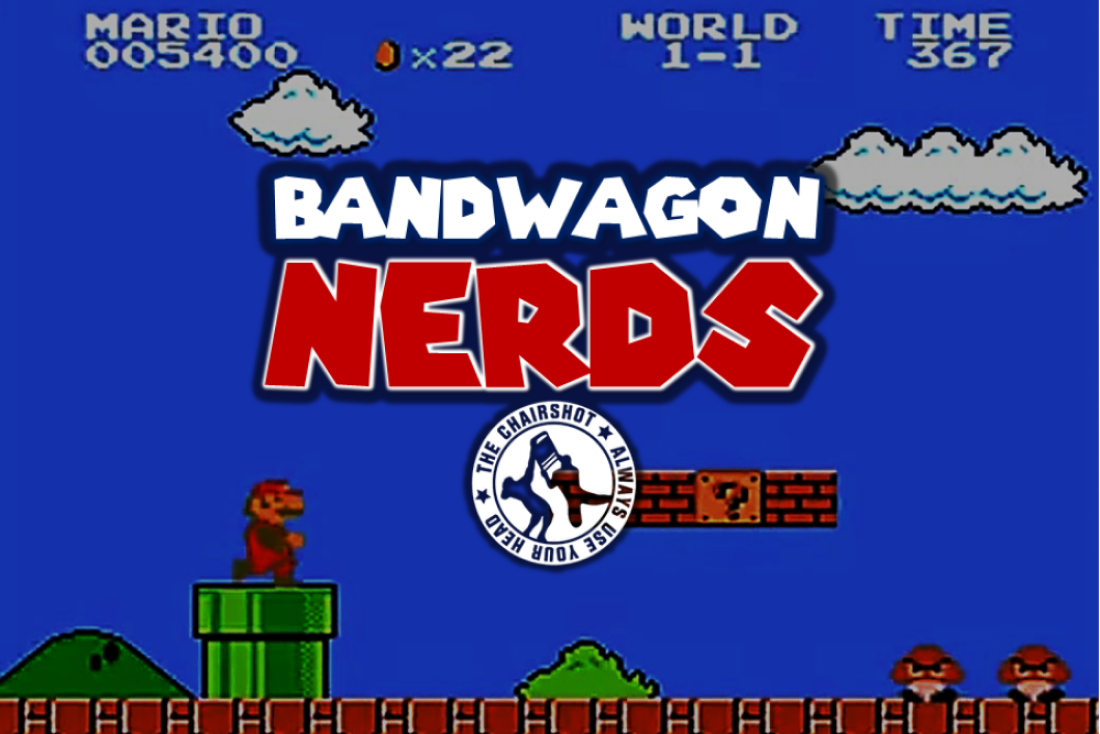 Mitchell's Hyrule Puro-Resu News Report! (10/17/21)
HPW Media questions Link and his family!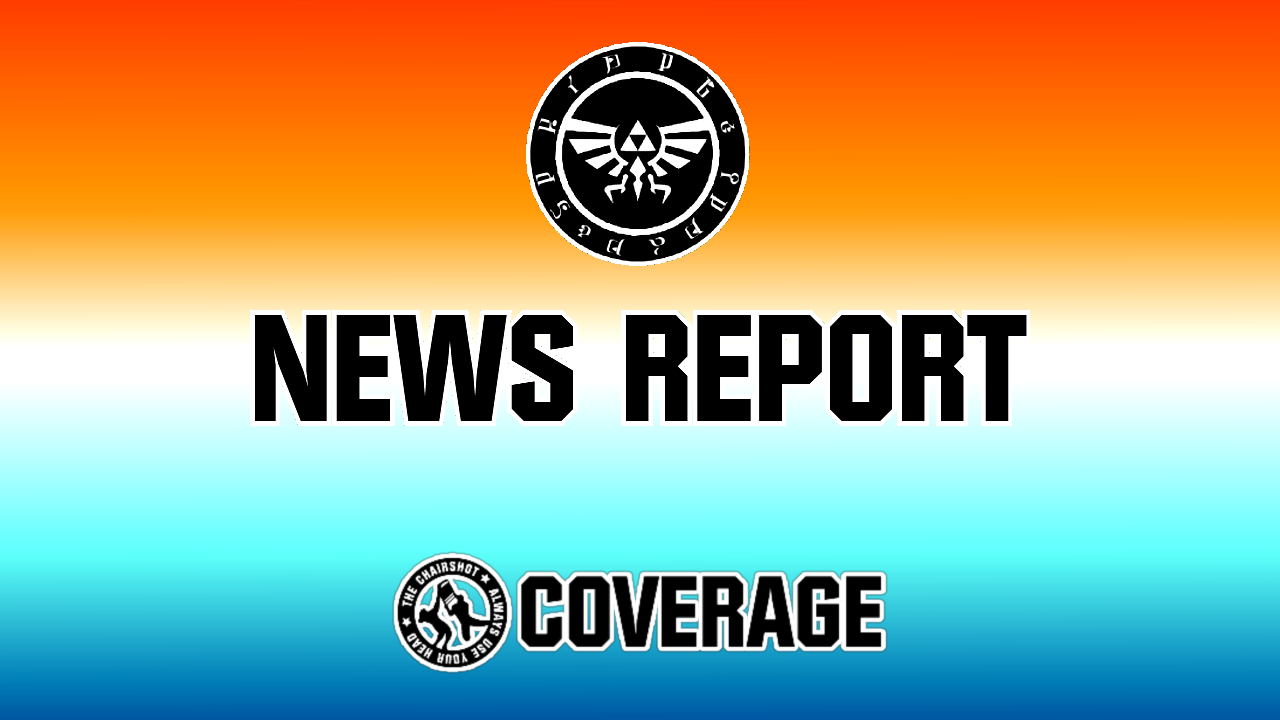 There's a mystery that needs solving!
Kage gave answers, but HPW isn't satisfied. So now, they question Link and his family on how and why the Hero of Hyrule has a lookalike!
HPW sends Seres and a camera crew to Kakariko Village.
And they go right to Link's home, just as his sister, Aryll, and their grandmother walk up with grocery bags. Seres calls to them but Aryll doesn't look in the mood to talk. Aryll has her grandmother unlock the door and go inside as HPW Media walks up. Seres calls to them again but Aryll tells them to go away. Seres says they just want answers.
Aryll knows what they want. They want to parade the family around all because that "Coggy" or whatever his name is looks like her brother. "Isn't having my brother as the face of your company enough? Isn't having massive crowds of fans visiting our town, finding our home, and treating it like a tourist attraction enough? Now you want to dig around because you think there's some kind of scandal involving my parents?" Aryll has no answers for them, because she has no idea what happened to her parents! Maybe they could tell HPW why Kage looks so much like Link but was living with some old man! But as far as her and her grandmother, "LEAVE US ALONE!"
Aryll then steps inside to SLAM the door shut. Seres isn't sure what to say here, but then manages, "We're sorry." Seres has the cameraman shut it down. Will HPW leave the issue at, "just a coincidence?"
---
My Thoughts:
There's definitely something brewing here, like a good old fashioned pro-wrestling reveal. If I say too much here, it might give it away, so I'll leave it at this.