Andrew's Judgmental Album Reviews: Iron Maiden – Senjutsu (2021)
The JAR goes from the youngest artist covered so far, to probably the oldest! Iron Maiden's newest album Senjutsu is up! Are their tactics and strategy good enough for a favorable judgment?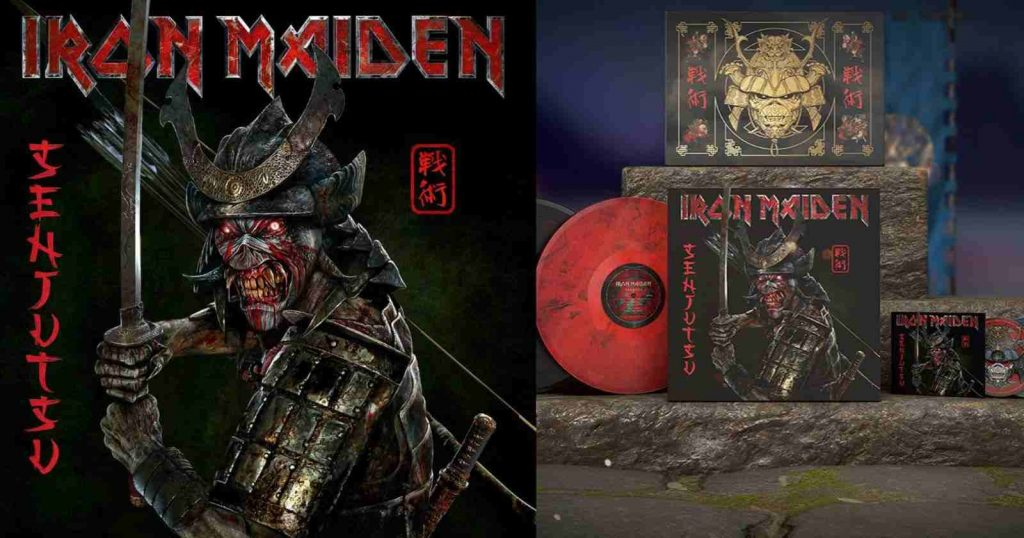 The JAR goes from the youngest artist covered so far, to probably the oldest! Iron Maiden's newest album Senjutsu is up! Are their tactics and strategy good enough for a favorable judgment?
Iron Maiden needs no real introduction, right? Even if you don't like the type of music, Maiden is one of the pioneers of the New Wave of British Heavy Metal sound that erupted in the late 70s and 80s.
While I may not be screaming "Up the Irons" or revering Eddie as a religious icon, I do appreciate a good bit of their music and obviously have had them in the rotation to a degree (Hell, 2 Minutes to Midnight was my go to driving song in GTA: Vice City).  Now last time I really gave them any attention was with Reincarnation of Benjamin Breeg, and the A Matter of Life and Death album. From what I remember, it wasn't bad, a little over indulgent, but so is all progressive/power metal.
Either way, given the fact this album was just released on September 3rd, I figured it would be nice to have another timely review with a band that is pretty much a household name.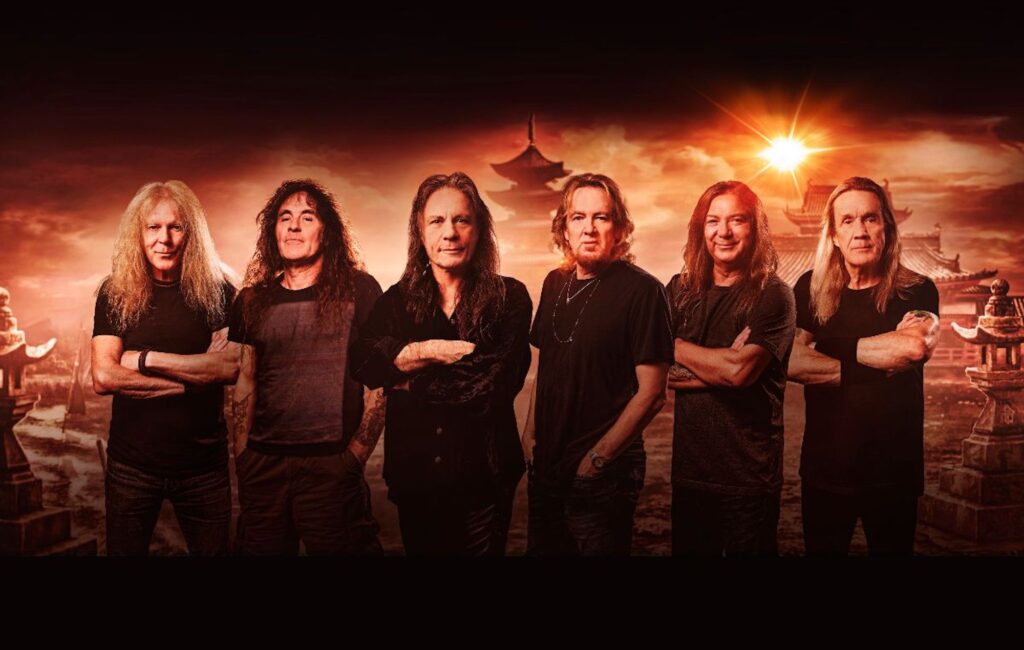 Artist: Iron Maiden
Album: Senjutsu (2021)
Label: Parlophone – Warner
We kick off with Senjutsu, which given Eddie looking like a samurai and the word senjutsu loosely meaning tactics and strategy, the fact that it has a bit of a march works nicely. As an intro song I understand the slow build and the grinding aspect of marching to battle but it's a little too slow. I suppose it sets the general tone fairly well, but on its own merits of a song, it just lingers more than moves. Stratego, is the second track and it does two things well. It applies the signature Iron Maiden galloping guitars and stays in the strategy/war tone that Senjutsu set. The gallop isn't quite where it used to be, and sounds more like dressage practice, but it still SOUNDS like an Iron Maiden song.
The Writing on the Wall umm…did they just get done watching Firefly? Lyrically this ties back to fighting, and the western vibe does work for the overall gimmick so far, but it's a little unexpected. The gallop is a slightly present, but they really turn into the western feel, especially using the line of "can you see the riders on the storm', I mean, damn no subtly there. Lost in a Lost World is very somber, almost haunting. Which is very fitting since lyrically it revolves around death, spirits and holy ground. It uses a lot of Native American or Shinto imagery in the lyrics going on about scared elements and the planet. So the tempo shifts in the songs feel really cool and come off nicely given the war theme. A lot of interesting breakdowns, bass lines and instrumentation as it navigates the different elements of the song. Very cool song with a lot of nice elements, lyrically is moves well with the tone of the guitars and this is just a great song. Too long for radio at nearly 10 minutes, but it's definitely a great song.
Not to be confused with the X-Men movie, Days of Future Past, seems to take a perspective of falling in battle but staying in a battle beyond the grave. It also picks up the tempo to the classic sounding gallop, and it's a solid song. Time Machine continues the odd time talk mixed with death. Lyrically it plays in the realm of someone basically watching their life flash before their eyes and recounting some of their past deeds. Talking about having a time machine and a long life filled with dark deeds. Not sure if one was supposed to be more of a "good outcome" and the other is the "hell perspective", because as the song goes on the tone gets darker and more chaotic. Hits a small run that reminds me of Operation: Mindcrime era Queensryche, which plays nicely into what I'm interpreting as a not so noble person passing to the sword.
Darkest Hour is yet another death song, so yes I think we all know war only leads to death. The lyrically angle here seems to burying children, yet the war is still raging on even after being told it will come to a head soon. The Magic the Gathering nerd in my popped a little on the lyric of "turn the plowshares into swords", if you also play Magic, you'll get it too. If you know, you know. While this song isn't a bad song at all, we have hit this awkwardly somber, dark and billowing section of the album that started off with strategy and war and now it's just 4 straight songs about death. The chorus is beautifully sung starting with the line of "Here I sit, in a serenade of glory" – ending the song with ambient noise of waves crashing the seas and birds is a nice touch given the subject matter.
I lied, 5 straight songs about death since the next song is Death of the Celts. Thankfully, this song dovetails the concept of burying your dead but having a war to finish and this is more of a prayer for victory. Lyrically it's like a rally of fighting for the fallen, the burden of the bloodshed. It definitely has more of a folk tone, which is nicely done with the Celts mention. It reminds me of a Alexander Adams/Heather Alexander March of Cambreadth. This drives well along the lines of emotion with psyching yourself up because you have to and then getting up and going.
The Parchment keeps a nice marching drive again. So coming out of the sullen bleak aspects of the past 5 songs, it seems like something as steeled the nerves and fueled the song of revenge. Using parchment basically as the concept of a royal decree/draft or some object to rally moral and coscripts makes logical sense. It seems to linger a little in the tone of motivating onesself for the fight before finally breaking the tempo and hitting a nice almost shredding run into a classic dual leads harmony with notable bass underneath. The lingering hurts the song; being an 11 minutes song the lull definitely is almost enough to put you to sleep before the crescendo at the end.
Hell on Earth summarizes this album and hits the lyrical notes it was aiming for by denigrating war. The beauty of war, is that these lyrics are both general and pointed since every war is fought between two sides with opposing views; so no one is inherently evil in the midst of battle. Musically its very driving early on, then as we start to reach a peak you get a little more of a battle feeling between the guitars. "Love in anger, life in danger – Lost in anger, life in danger" are simple yet poignant enough to put a bow on what can be considered the concept behind the album. The songs winds down like the last few sparks of a fire, like the fire that burns to fuel battle, and it just fades out.
Now everything I've read doesn't claim this is a pure concept album, just has a lot of interlinking imagery. With that said, this does a solid enough job at still sounding like themselves, if not maybe slowed down to points where the songs feel tedious. That does bring me to a discovery though, if you play the album at 1.25 times speed, it sounds more akin to Powerslave era Iron Maiden. So it's funny just a little quarter tweak in tempo and some of these songs that languish would actually be much more tolerable. So given the quarter discovery and the fact this wasn't bad, if not a little droll at points. I think I'll add a quarter point to what I would give the album on it's normal merits.
It's still not a bad album for a band that's been playing in 5 decades, just definitely shows the age of the musicians. Nothing is terrible, self indulgent as I thought at times, pretty decent all things considered, with Stratego and Days of Future Past being stand out songs; but surprisingly really good at x1.25 speed.
Final Judgment: 6.25/10
Bandwagon Nerds #175: Affleck is DC Done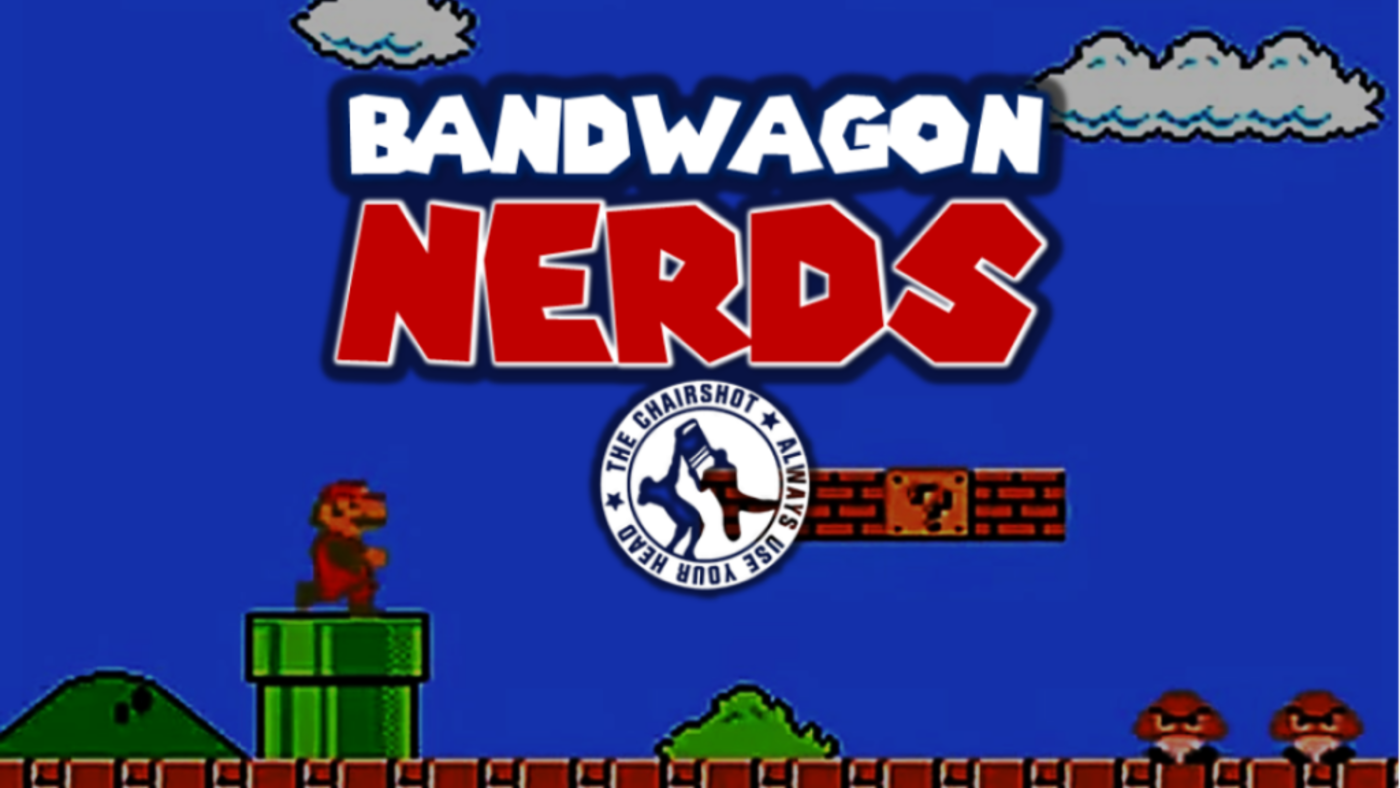 On this week's Bandwagon, Patrick, Tunney and Dave continue their coverage of The Mandalorian.  Why do the nerds think this episode may have been the best of season three so far?  Plus, the guys discuss tons of news around the Nerdosphere including the Oscars, The Last of Us and it's dynamic first season and why Ben Affleck says he is done with DC movies!
@WrestlngRealist

@AttitudeAgg
@itsReyCash
@PCTunney
@ViolentAesop
@therealcplatt
@ChairshotMedia
About Bandwagon Nerds
Join Patrick O'Dowd, David Ungar, PC Tunney and Rey Cash as they keep everyone up on all things nerd, and maybe add some new nerds along the way. It's the Bandwagon Nerds Podcast!
About the Chairshot Radio Network
Created in 2017, the Chairshot Radio Network presents you with the best in wrestling and wrestling crossover podcasts, including POD is WAR, Women's Wrestling Talk, The #Miranda Show, Badlands' Wrestling Mount Rushmores, The Outsider's Edge, DWI Podcast, Bandwagon Nerds, the Greg DeMarco Show, 3 Man Weave, Five Rounds, Turnbuckle Talk, Suwama's Station, The Reaction and more! You can find these great shows each week at theChairshot.com and through our distribution partners, including podcasting's most popular platforms.
---
The Chairshot Radio Network
Your home for the hardest hitting podcasts and radio shows!
Listen on your favorite platform!
iTunes  |  iHeart Radio  |  Google Play  |  Spotify
Listen, like, subscribe, and share!
---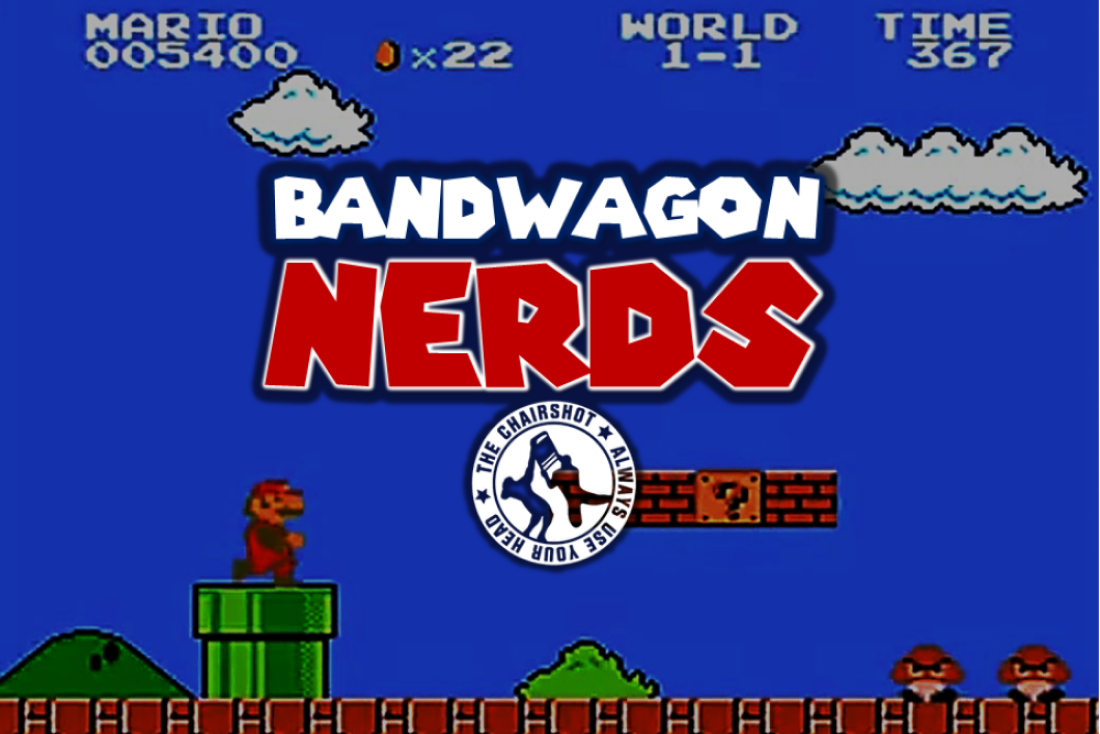 Talk the Kēki: Tokyo Revengers, Kubo Won't Let Me Be Invisible, More!
No breaks for Ethan and Mat this time, as we have another episode of Talk the Kēki!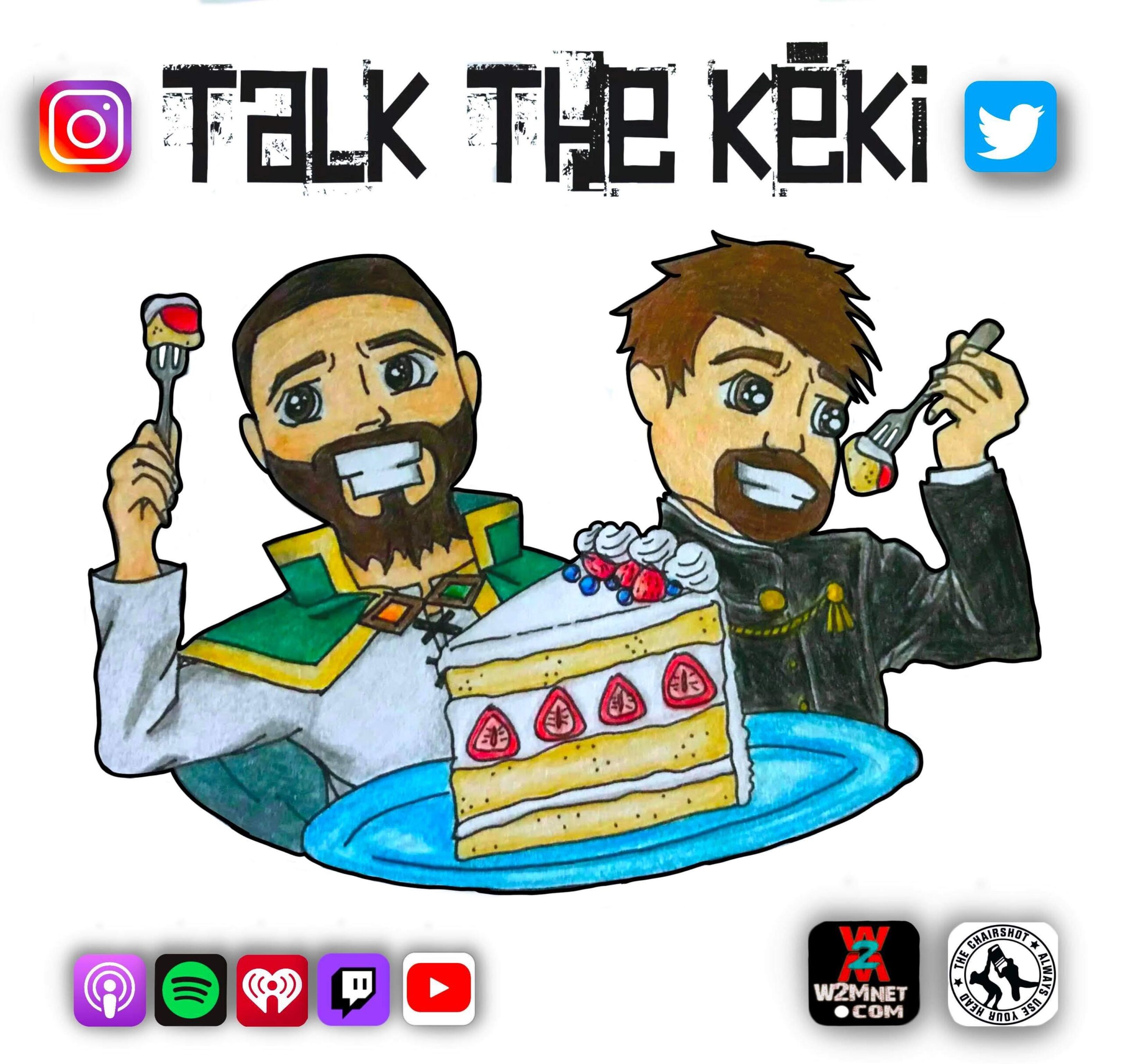 No breaks this time as we have another episode of Talk the Kēki! Join Mat and Ethan as they cover some news like the new season of Bottom-tier Character, Tomozaki-kun and other adaptations! Mat picks up the show, High Card while Ethan drops a show from his watchlist while slowly catching up on his backlog. They will also continue on with their seasonal reviews such as Tokyo Revengers, Kubo Won't Let me be Invisible, Buddy Daddies, Misfit of the Demon King Academy, Don't Toy with me, Miss. Nagatoro, and so much more!

Powered by RedCircle
About the Chairshot Radio Network
Launched in 2017, the Chairshot Radio Network presents you with the best in sports, entertainment, and sports entertainment. Wrestling and wrestling crossover podcasts + the most interesting content + the most engaging hosts = the most entertaining podcasts you'll find!
Featuring shows such as POD is WAR (sports, entertainment & sports entertainment) Bandwagon Nerds (entertainment & popular culture), The DWI Podcast (Drunk Wrestling Intellect), The Greg DeMarco Show (wrestling), The #Miranda Show (wrestling and entertainment), Hockey Talk (sports), THE 5×5 (pop culture), The Outsider's Edge (wrestling), Triple Grit Trivia (sports trivia), Down The Wire (Sports), Talk The Keki (Anime), The Mindless Wrestling Podcast (wrestling), Attitude Of Aggression/The Big Four (wrestling), and more!
---
The Chairshot Radio Network


Your home for the hardest hitting podcasts and radio shows!
Listen on your favorite platform!
iTunes  |  iHeart Radio  |  Google Play  |  Spotify
Listen, like, subscribe, and share!