Andrew's Top 5 Matches: Week Ending 9/5/2021
Big weekend, it shouldn't be too hard to find 5 matches, right? You know…you'd be surprised. Check out the article!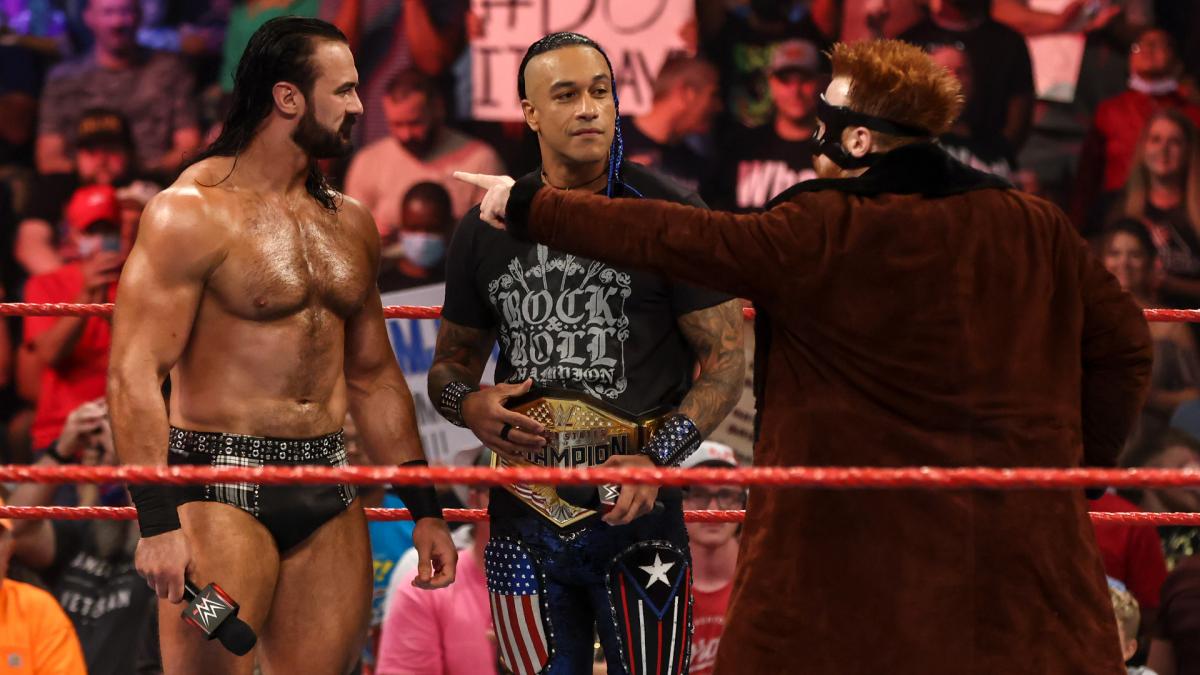 Big weekend, it shouldn't be too hard to find 5 matches, right? You know…you'd be surprised. Check out the article!
Talk about a lot of underwhelming in-ring action for the big weekend shows. All Out was big for who showed up and definitely not for what happened in the ring. NJPW had a few announcements and a faction shift, but they were barely above average shows.
I guess we'll see if business starts to pick up more since it's kind of now or never for AEW and NJPW has the G1 to hopefully right the ship. Sheesh, quarantine has not only stolen smiles but just stolen creative talent as well.
Anyway! On to the Top 5!
Quick Top 5:
WWE Raw: United States Championship: Sheamus vs Damian Priest (c) vs Drew McIntyre
Rating: ****
NJPW Wrestle Grand Slam: IWGP Heavyweight Tags: SANADA & Naito vs Goto & YOSHI-HASHI vs Taichi & ZSJ (c)
Rating: *** ¾
AEW All Out: AEW Tag Team Championship Steel Cage: The Young Bucks (c) vs Lucha Bros
Rating: *** ¾
NJPW Wrestle Grand Slam: IWGP US Heavyweight Championship: Hiroshi Tanahashi (c) vs Kota Ibushi
Rating: *** ¾
NJPW Wrestle Grand Slam: IWGP Junior Heavyweight Championship: Robbie Eagles (c) vs Hiromu Takahashi
Rating: *** ¾
NJPW Wrestle Grand Slam: SHO vs YOH
Rating: *** ¾
Honorable Mentions:
WWE Raw: Nia Jax vs Charlotte Flair
Rating: *** ½
NJPW Wrestle Grand Slam: Jeff Cobb vs Kazuchika Okada
Rating: *** ½
NJPW Wrestle Grand Slam: STARDOM: Lady C & Maika vs Momo Watanabe & Saya Kamitani
Rating: *** ½
AEW All Out: CM Punk vs Darby Allin
Rating: *** ½
NJPW Wrestle Grand Slam: Hiromu & BUSHI vs Tiger Mask IV & Robbie Eagles
Rating: *** ¼
IMPACT!: X Division Championship: Josh Alexander (c) vs Jake Crist
Rating: *** ¼
NJPW Wrestle Grand Slam: IWGP Junior Heavyweight Tags: Taiji Ishimori & ELP (c) vs El Desperado & Yoshinobu Kanemaru
Rating: *** ¼
IMPACT!: Ace Austin vs Tommy Dreamer
Rating: *** ¼
WWE Raw: Raw Tag Team Titles: RKBRO (c) vs MVP & Lashley
Rating: ***
NJPW Wrestle Grand Slam: STARDOM: Giulia & Syuri vs Momo Watanabe & Saya Kamitani
Rating: ***
IMPACT!: Crazzy Steve & Black Taurus vs Fallah Bahh & No Way Jose
Rating: ***
2t. NJPW Wrestle Grand Slam: SHO vs YOH
From Mitchell's Coverage:
Yoh stands Sho up, SNAP DRAGON!! Bridging cover, TWO!! Sho escapes but Yoh has more to give! Yoh stands Sho up again, reels him in and underhooks the arms. But Sho shoves Yoh into the ref, then does it again! The ref is down, Sho SPEARS Yoh down! But with no ref to count, Sho can't finish this! Except Sho doesn't want to finish this as a match! Sho gets a chair from under the ring and brings it into the ring. Yoh flounders to the ropes and drags himself up as Sho takes aim. Yoh dodges the chairshot to SUPERKICK Sho down! Yoh glares at Sho, kicks him from the chair, and then picks up the chair for himself. Yoh smacks the chair off the mat and Sho wants mercy?!
Yoh holds the chair up but he can't bring himself to use it. So he SUPERKICKS Sho again! Yoh gets Sho up, underhooks the arms, DIRECT- NO! Sho blocks the lift and LOW BLOW UPPERCUTS!! Sho gets the chair again, smirks as he aims at Yoh, for a HEAD SHOT!!! Sho tells the ref to get up already, and then Sho covers. But Sho lets off at TWO?!? Sho is a sadist as he reels Yoh into HELL'S GATE!!! Yoh can't get free, he's passing out! Sho wins!!
Winner: SHO via Triangle Arm Choke
2t. NJPW Wrestle Grand Slam: IWGP Junior Heavyweight Championship: Robbie Eagles (c) vs Hiromu Takahashi
From My Results:
We see a lot of quick early strikes, early dives, typical Hiromu break-neck speed. A little bit of the overhand chop exchange that he likes to do, then a lot of dodging and countering. Hiromu keeps stopping the Turbo Backpack, while Robbie is throwing a few different moves at Hiromu. Robbie gets Overhead Release German'd into the corner, Hiromu puts some stuff together, Robbie counters, then Hiromu staggers to the corner, blocks Robbie's move and Death Valley Driver into the corner pads.
Then we see the signature Apron Sunset Bomb that killed Kushida in a matter of seconds when Hiromu came back, and Robbie barely beats the 20 count. Hiromu continues high impact attacks around the neck and shoulders area, but can't seem to keep Robbie down just yet. Dynamite Plunger and a few high impact moves give Hiromu some near falls, but he has to look for some of his bigger moves.
Time Bomb 2 gets countered, Robbie gets perched on the top rope, Hiromu tries for an Avalanche Wheelbarrow Bomb, but Eagles blocks. Eagles gets off the top rope and starts picking at Hiromu's legs. He hits the Turbo Backpack off the top rope and works on the legs some more. Hiromu starts seeing the writing on the wall, tries to block Robbie from executing the leg 450, but Robbie extricates himself from Hiromu's grip, 450 on the leg, Ron Miller Special, then pulls Hiromu back to the middle after some struggle, Ron Miller Special again and Hiromu submits while looking heartbroken.
Winner: Eagles via Ron Miller Special
2t. NJPW Wrestle Grand Slam: IWGP US Heavyweight Championship: Hiroshi Tanahashi (c) vs Kota Ibushi
From Mitchell's Coverage:
Ibushi stands, sits Tanahashi up, KAMI-GOYEEEEE!! But he can't make the cover from being as exhausted as Tanahashi! Fans are electric again as Red Shoes checks on both men. Both men are somehow okay to continue and Ibushi crawls to ropes. Tanahashi stirs but doesn't move from the spot. Ibushi aims from a corner as Tanahashi tries to sit up. Ibushi calls upon the other god of NJPW, "YAO~!" BOMAYE!!! But Ibushi won't let it end with just Shinsuke Nakamura's move! He sits Tanahashi up again but Tanahashi resists the pull in his wrists! Tanahashi stands now, so Ibushi V-TRIGGERS! KENNYYY~!
Ibushi sits Tanahashi up again, but Tanahashi crosses the arms! Ibushi can't hit through that so he has to power the arms apart. Tanahashi powers up to cross the arms again, and fans are volcanic as Tanahashi hits a SLINGBLADE!! Cover, ONE?!?! Ibushi shocks himself, but Tanahashi reels him in for a full nelson! DRAGON SUPLEX!! Bridging cover, TWO!! Ibushi survives and fans cheer but Tanahashi roars again! Tanahashi goes up top, takes aim, HIGH FLY FLOW ATTACK! Direct hit but Tanahashi wants it again! HIGH FLY FLOW!!! Cover, Tanahashi wins!!
Winner: Tanahashi via High Fly Flow
2t. AEW All Out: AEW Tag Team Championship Steel Cage: The Young Bucks (c) vs Lucha Bros
The first move of the match, made no sense. Apparently it was established this match was pin or submission with no escape, and the Young Bucks try to escape the cage immediately. So, that's a bad start. Also there were a lot of stalled moments in the match prepping for the intercept or break up and it was extremely obvious. Plus we had the big spot where Fenix hits a Crossbody off the top of the cage on Penta and the Bucks, but Penta just pops back up. Which reminds me of the Chop/Superkick circle where everyone looked exhausted, but Fenix and Penta can kip up and Superkick a Buck. Lots of bad selling, if you're exhausted quick jolts and then fall down just looks stupid, struggle to get up and fall into something.
You may be wondering why this even made the Top 5 then? It was a spectacle. The moves made little sense aside from the story they picked and chose when to tell of the two teams being very similar. So it was kind of entertaining, but it wasn't a good wrestling match. The entire rating is based purely off of spots and entertainment value, because it was cool at moments, but illogical crap everywhere. It was like watching Jersey Shore, it's trash, but you like pieces of it for unknown reasons.
Winner: Lucha Bros via Tandem Assisted Piledriver
2t. NJPW Wrestle Grand Slam: IWGP Heavyweight Tags: SANADA & Naito vs Goto & YOSHI-HASHI vs Taichi & ZSJ (c)
From My Results:
Now let's be honest, this was a crazy match with a lot of action but it was all really fun and made solid sense. YOSHI-HASHI's offense still looked awkward at times, he's gotten a little better over this past year, but he still looks out of place when the action gets chaotic and quick. There was also a weird delayed period where commentary tried to say that Naito was surveying the situation and making a gameplan, but it really just looked like waiting for people to get in close enough spots so nothing was missed.
So a few missed steps, but the finish was amazing. SANADA had YOSHI-HASHI dead to rights, but he was in the Tekkers corner while the Tekkers were on the floor. SANADA gets greedy, heads up for the Moonsault, Taichi pops up and tags in on SANADA's boot. Moonsault gets hit but the referee calls Taichi the legal wrestler. We get one more "everybody down" moment after signature spams. ZSJ locks up Naito in a grounded octopus and Taichi takes the weakened YOSHI-HASHI and Black Mephistos him back to the 6 man division. Stupid HASHI.
Winner: Taichi via Black Mephisto
1. WWE Raw: United States Championship: Sheamus vs Damian Priest (c) vs Drew McIntyre
Sheamus was a wonderful linchpin in this match. Being the former champion trying to get the US Title back, coupled with all the history that he and McIntyre have; made it very easy to follow the story beats here. Each man got in some great flurries and they did a good job at portraying them as very similar. Priest going for the Step Over Springboard Senton, and McIntyre hits a Tope con Hilo a little later on. Then we get a Superplex spot while McIntyre is in the Tree of Woe, which turns into McIntyre grabbing a Spider German Suplex and we get the big man car crash!
McIntyre was used well and protected fairly well as well. Eating a South of Heaven Chokeslam, then got the Claymore intercepted with a Brogue Kick, Avalanche White Noise and eventually taking The Reckoning to eat the pinfall, but that was after multiple signature and finishing moves.
Well paced and if nothing else, was only hurt a little by two commercial breaks.
Winner: Priest via The Reckoning
Thoughts:
It's a weird week when NJPW has two big shows, AEW has one of their marquee shows, and the best in-ring work was on WWE Raw. 2021 is a trip man. Also, I think I made my feelings pretty obvious on the Steel Cage match on why that didn't rank as high as others. Also, kudos to CM Punk for doing his best impression of a John Cena match. Punk took a few bumps, let Darby do all the work and still got the "welcome back" "you still got it" "this is awesome" chants for effectively sleepwalking through a match he could've practice spots on with AJ Lee since her and Darby are about the same size.
Was All Out fun because of the debuts? Sure. That doesn't make it the best PPV in the history of wrestling just because people debuted. Let's give it time to see if it moves any needles.
Aside from that, you know what, the Raw triple threat will get my vote this week. Why? Because it was actually kinda special instead of floating in this see of pretty good but not quite breaking the barrier like everything this past week.
News From Cook's Corner 12.6.21: The Kids Are All Right
Cook's news has a grab bag of interesting topics! New faces in weird places, an NXT major event and more!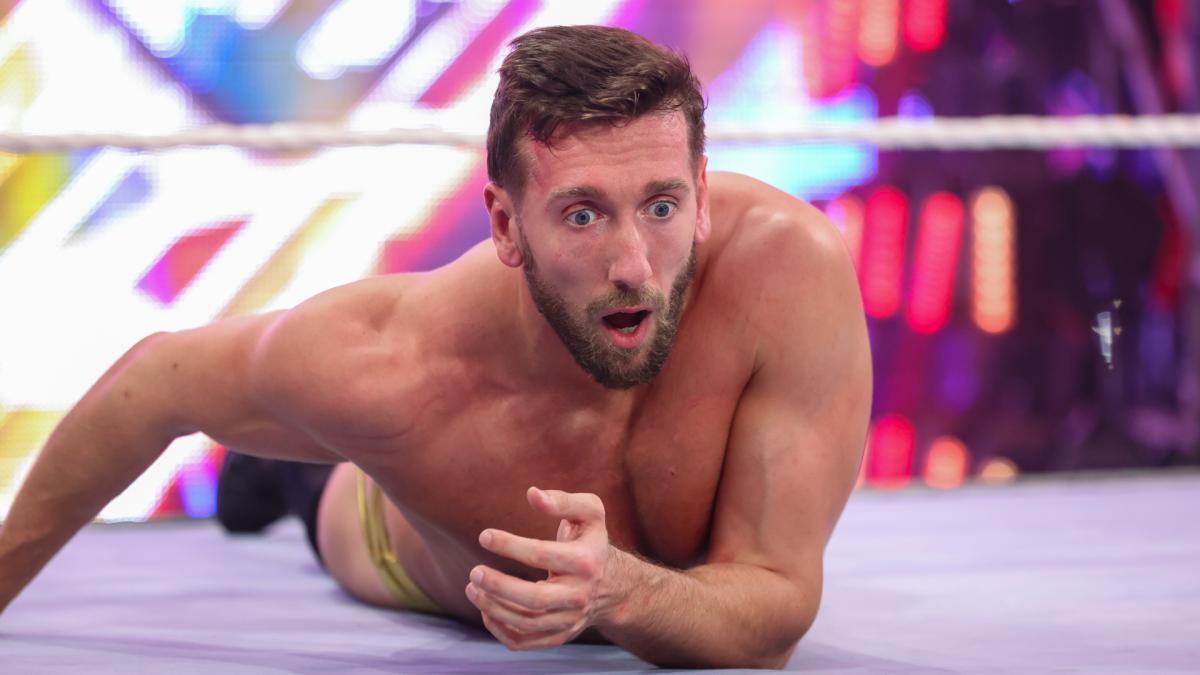 Hi, hello & welcome to News From Cook's Corner! I'm Steve Cook, and I can't believe we're approaching the end of 2021. It just seems like yesterday we were talking about how 2020 was the worst year ever and were excited to see it coming to an end. I haven't seen that sentiment as much about 2021, but I think that's because time moves so quickly that we don't have the opportunity to take these things into account.
Has 2021 been good or bad? I have no idea! It's been a year, as far as I can tell.
As for this past week in the world of wrestling…it was a week! Just glancing over the week's news gives me the feeling that nothing happens when people aren't getting released. Uncle Dave spent most of his time talking about who should make his hall of fame. Heck, the main thing to rock Wrestling Twitter last week was a casting decision for the NXT WarGames pre-show panel. I had no idea people still watched those things, especially on an NFL Sunday where there were a number of exciting finishes. I did catch the last bit of it though, and from what I saw I don't think we have to worry about the future of wrestling journalism being corrupted.
I'm trying to work up some kind of take on the whole thing, because I know people love it when I go off on other Internet wrestling journalists/personalities for perceived grievances or for being hypocritical sycophants. Unfortunately, I don't really know any of these people, and as far as I know they haven't said any shit about me or my friends. So I've got nothing, other than my opinion that Denise Salcedo is more visually appealing than David Bixenspan. I know! It's a hot take, but I went there!
Let's look at what happened at NXT WarGames, a show I was interested in more than Broncos vs. Chiefs. Looks like I was right on that one.
Raquel Gonzalez, Io Shirai, Cora Jade & Kay Lee Ray beat Toxic Attraction & Dakota Kai in the Women's War Games Match
First of all, credit to all the women involved, because they put it all out there and did the best they could. The only issue was a little bit of booking getting in the way. There's a reason why War Games is almost always worked with the heels having the advantage. Unless Toxic Attraction & Dakota Kai aren't heels, which I thought they were, but the match layout had the effect of having them get sympathy for most of it. Also some awkward moments where the heels got the advantage even whilst outnumbered. However, there was more than enough to make up for the weird psychology. Lots of weapons, Cora Jade losing her mind and doing a swanton off the top of a cage through a table, good times.
And I'll probably get some crap for it, but I still don't like the whole "pinfalls in WarGames" thing. I know it's been a thing here in NXT, but give me "Submit or Surrender" any day of the week. In any event, it was nice to see the young girls do a good job here and shove it in the face of those that didn't think they could pull off a WarGames match. Give the kids a chance, I say.
Imperium defended the NXT Tag Team Championship against Kyle O'Reilly & Von Wagner
Fabian Aichner likes to jump around, doesn't he? I thought this was a pretty solid match, which did one thing much better than most of the NXT Tag Team Championship matches I've seen over the years. Imperium eventually hit their finisher after everybody did a bunch of stuff. One finisher ended it. Didn't need to do five Imperial Bombs to get it done on one of these shows. I can dig that.
Then in a shocking surprise, KOR actually got the better of Von in the attempted post-match beatdown. We expected Wagner to drum the poor boy out, but that'll have to wait for another day. O'Reilly also threw up some Undisputed Era sign language, just the thing to get people talking.
Cameron Grimes beat Duke Hudson in a hair vs. hair match
NXT's crowds certainly have their rough moments, but I do appreciate their knowledge of mid-90s WWF Superstars leading to a "Duke the Dumpster" chant. The more I noticed the tell-tale signs of male pattern baldness on Hudson, I had a feeling where this was going. He got the ol' weedwhacker haircut too, which is much worse than the clean shave. Match was ok, just killing time until the haircut.
Roderick Strong retained the Cruiserweight Championship against Joe Gacy
Roderick did the best he could with this one. Frankly, I would have been ok with Gacy becoming an All Inclusive champion, but that would have been a division-killing move more than anything else. 205 Live does seem to still be a thing for some reason, so that doesn't seem imminent. I'm sure Gacy will find something to do, as we liberal scum always have some hopeless cause to fight for.
Kyle challenged Von to a cage match on Tuesday, because cage matches are the thing in WWE these days. Big E vs. Kevin Owens on Monday, this on Tuesday, all kinds of house show ones apparently. Not sure what the deal is there.
Team 2.0 defeated Team Black & Gold in the Men's War Games Match
The young boys pretty much had to win this one in order to be taken seriously, and that's exactly what they did. Proper WarGames psychology with the heels continually getting the advantage. You got Gargano & Ciampa doing their old tag team spots one last time. LA Knight showed more fire than usual. The youngsters were fine, but Bron Breakker easily stood out amongst the pack. We thought that Bron might get the win over Gargano, but Bron getting the win over Ciampa was the smarter move, to further set up the eventual title change. Lots of crazy spots, weapons randomly brought into the ring. I'd say it stood up well against previous iterations of the WarGames match.
I know that my general opinions on NXT fly in the face of most folks' on the Internet. They're upset that the super indy is no more. At some point, however, one must move on. Or at least try to give the new thing a chance. I will say that the wrestlers on this particular show put on a good effort, and I was especially impressed with the folks that people told me weren't ready for a WarGames match.
The one downside of NXT 2.0 that I can't deny? You'll get some dumb shit like this:
Ikemen Jiro likes to eat food, or something.
Thanks Vince. #NXTWarGames pic.twitter.com/hRyvnjib5F

— X (@KnowTheX) December 6, 2021
Fortunately I was in the bathroom when this happened live. So my best advice to you would be to drink a lot of water so you'll be in the restroom during commercials.
Who Was Where?
With all these companies releasing people lately, it's only natural to expect names to show up different places than you might expect. When possible, I'll try to update you on these matters so you know who to expect in what places.
AEW: Matt Taven & Jonathan Gresham were backstage at the AEW tapings in Duluth, GA this week. Both men are under ROH contract until the end of the year and currently have other things going on, but it wouldn't be shocking if Tony Khan was interested in bringing either in based off of their working ability. Gresham is from the Atlanta area, while Taven was in town for the NWA's Hard Times 2 event, which featured some other interesting names in a different place than usual.
NWA: The aforementioned Hard Times 2 saw a couple of interesting debuts for the company. Dirty Dango, formerly known as Fandango, appeared after the tag team championship match, forming a team with none other than JTG. Seems like an awfully random teaming, but I'm sure they worked together at some point during their tenure with WWE. It seemed like they were both there forever.
Matt Cardona also made his debut with the company, he'll be targeting the NWA World Championship. I said the other night that Impact Wrestling should put their title on Cardona to try & make themselves more relevant, and the same definitely holds true for the NWA. Cardona easily has more buzz than anybody else working NWA shows right now. Heck, his positive buzz might cancel out some of the negative buzz surrounding other people on that roster.
AAA: A couple of familiar names returned to AAA at their TripleMania Regia event, neither coming as much of a surprise. Taya Valkyrie sent in a video declaring her intention to challenge Deonna Purrazzo, current holder of the Reina de Reinas Championship. Makes sense, as Deonna was the last woman to wrestle Taya before her ill-fated stint with WWE NXT. Taya has spent most of her career working for AAA and didn't leave on bad terms, so her return was always just a matter of time.
A name less familiar to most of you but one I remember from back in the day also returned, as Cibernetico made his first appearance with AAA since 2015. He was one of the company's top stars during the 1990s & 2000s, and has had several stints with the company. He usually seems to leave due to some sort of an issue with Konnan, and has returned to re-establish his issue with Konnan. Lots of people have issues with Konnan, what can I say? If you're old like me, you might remember Cibernetico's brief stint with the WWF as part of an AAA invasion deal that helped fill out the card for the 1997 Royal Rumble in San Antonio.
Jeff Hardy Sent Home
PWInsider reported that Jeff Hardy was sent home by WWE after Saturday's live event in Edinburg, TX. He was working a six-man tag team match with Drew McIntyre & Xavier Woods against The Bloodline. Apparently Hardy spent most of the match selling in a more sluggish way than usual, and after tagging out he went into the crowd, not returning for the post-match celebration.
Naturally, given Jeff's history people are going to be alarmed whenever reports like this come out. Hopefully things will end up all right.
AEW Had A Release
I almost forgot, we had another AEW release made public this week. Big Swole's contract expired at the end of November, and she asked not to renew it. Swole hadn't wrestled for AEW since a Dark taping on September 11, and hadn't been on TNT since October 14, 2020. Her highest-profile feud was with Dr. Britt Baker D.M.D, and Swole even defeated Dr. Baker in the infamous Tooth & Nail match.
Swole is married to Cedric Alexander, who's still under WWE contract. That used to be a pretty good way to get hired over there, but not so much these days.
Welp, that's all we have time for this week! Thanks for reading, and until next time, keep your stick on the ice.
Cook's NXT War Games 2021 Gambling Picks
Everyone might not love NXT 2.0, but we all love money! Cook brings us the gambling picks for WarGames just in case anyone wants to roll the dice on making some cash.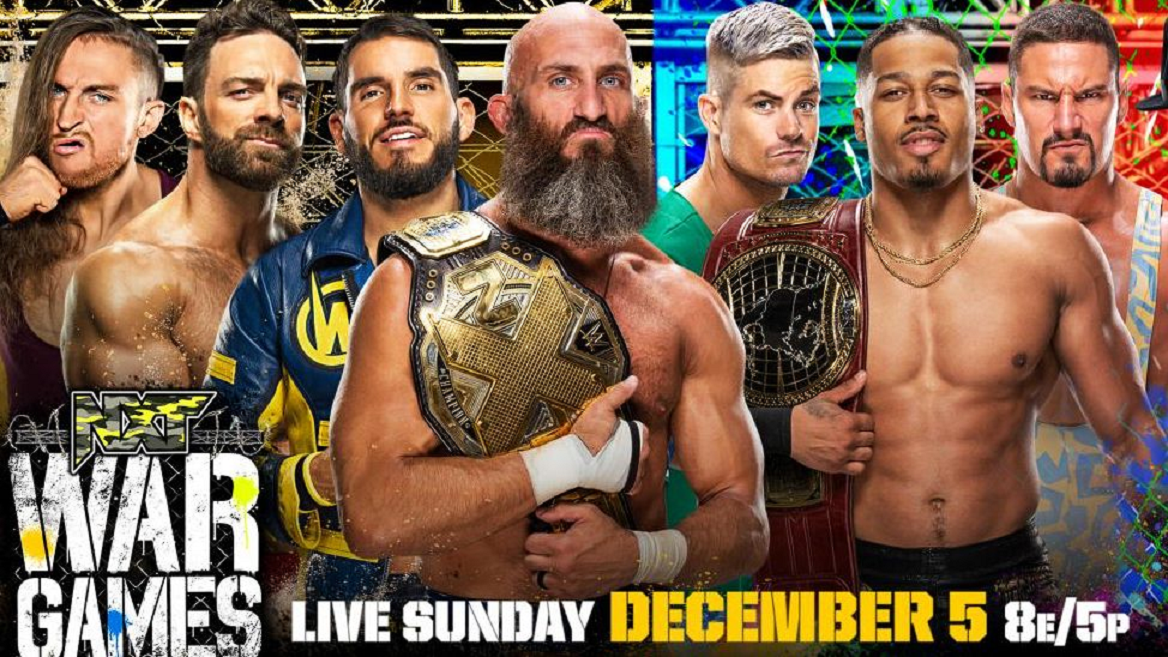 NXT is presenting their first Network special of the 2.0 era today. It's the first non-TakeOver special in quite sometime, as NXT starts a new era with the latest edition of War Games. We'll see lot of experienced talent taking on some not-so-experienced talent. Should be interesting, and it could be even more interesting if you want to put your money where your mouth is!
Odds provided by BetOnline
Hair vs. Hair
Cameron Grimes (-120) vs. Duke Hudson (-120)
Step 1: Shave Duke bald

Step 2:To the moon! @WWENXT @WWE https://t.co/lA8V9Bp5TJ

— Cameron Grimes (@CGrimesWWE) December 1, 2021
Grimes is one of those guys who can excel in most environments you put him in. Whether it's the Old or the New NXT, he fits in quite well doing what he does. I'm honestly not too familiar with Duke Hudson outside of his work here in NXT, but apparently he was a big deal in his native country of Australia. We all know that Australians are taking over the wrestling world, so it's tough to bet against Hudson being a big deal here in America eventually. Especially since he's got the billed height & weight that WWE wants out of its Superstars.
So if you're asking me who has the brighter future with this company, I would say "Duke Hudson". If you're asking me who needs their hair more, I would say "Cameron Grimes". Hudson's look might benefit from a trim, so expect Cameron Grimes to take it to the moon.
Men's War Games Match
Bron Breakker, Carmelo Hayes, Grayson Waller & Tony D'Angelo (-200) vs. Tommaso Ciampa, Johnny Gargano, Pete Dunne & LA Knight (+150)
EXCLUSIVE: @NXTCiampa, @JohnnyGargano, @PeteDunneYxB and @LAKnightWWE don't need any advantage as they have thrived in #WWENXT as underdogs. #NXTWarGames pic.twitter.com/j27TmqARyj

— WWE NXT (@WWENXT) December 1, 2021
It's New School vs. Old School, 2.0 vs. Black & Gold or whatever fun names you want to give these teams meant to signify the different eras of NXT. Ciampa & Gargano have been two of NXT's top stars for most of the past several years. Dunne ran things over in the UK. LA Knight…well, he isn't exactly one of the top names in NXT's history, but he's an established veteran that NXT fans know from other places. He's been around a while, while these young whipper-snappers haven't.
Of course, the idea of this match is to make a young whipper-snapper or two. Bron seems to be the chosen one, so I'd be shocked if he wasn't beating somebody into submission or oblivion to end this thing. Most likely Gargano since he's the one that has an expiring contract. Team 2.0 should get the win here. Keep an eye on Ciampa here though. I feel like they want him to be the heel against Bron, and a good way to do that would be to have Ciampa beat up Gargano after the match. You know, to give his DIY partner a proper send-off.
NXT Tag Team Championship Match
Imperium (-200) vs. Kyle O'Reilly & Von Wagner (+150)
.@FabianAichner & @Marcel_B_WWE, @KORcombat & @WWEVonWagner will see YOU, and your #WWENXT #TagTeamTitles, at #NXTWarGames! pic.twitter.com/L0zBh3F12s

— WWE (@WWE) December 1, 2021
Another one of those matches where contract issues have to be considered. Nobody would really think of KOR & Von as a long-term team under normal circumstances. Since Kyle's contract comes up sometime this month, we can go ahead and assume that tag team isn't lasting past…this match? Sounds about right to me.
Imperium wins. Also, I don't get Von Wagner's name. He sounds like he should be part of Imperium but he's actually from Minnesota.
NXT Cruiserweight Championship Match
Roderick Strong (-185) vs. Joe Gacy (+140)
I see that the NXT universe has decided to weight shame me. This is why I'm doing what I am doing!

After @WWENXT #wargames we can all live in a world where weight limits are no longer barriers and WE together can do anything. Trust me 🙂✌️

— Joe Gacy (@JoeGacy) November 24, 2021
Joe Gacy is tired of your bodyshaming. I must say, as one that has had difficulty with their weight and been bodyshamed by my peers on countless occasions, I understand where he's coming from. Part of me wants him to beat Rod Strong and claim the Cruiserweight Championship for all of us who have been discriminated against just because we eat a little more than the average person. Then the other part of me thinks that Rod Strong is a much better professional wrestler and deserves to have a title belt around his skinny waist. So it's a tough call.
When in doubt, I go with the guy getting the push. Sure, the Diamond Mine has been getting some TV time, but Gacy's doing what Vince & Bruce want, getting some attention from the lamestream Fox media. Roll with the underdog here, and if you're one of those people whining about Joe Gacy not weighing 205 or under…be thankful that he hasn't targeted the Women's Championship in his crusade against barriers.
Women's War Games Match
Raquel Gonzalez, Io Shirai, Cora Jade & Kay Lee Ray (-125) vs. Toxic Attraction & Dakota Kai (-115)
As you know madness is like gravity… all it takes is a little push. #Champ #WWENXT pic.twitter.com/0mZ0QBK0DL

— Mandy (@WWE_MandyRose) December 1, 2021
Toxic Attraction has been one of the focal points of NXT 2.0. It's not the worst idea they've ever had. Mandy Rose, Gigi Dolin & Jacy Jayne have a lot going for them. It's tough to take your eyes off of them for too long. I think we can all agree they're pretty great…until the bell rings. Then things are a bit more debatable. War Games isn't exactly a match you would expect them to fare well in, which has led to much complaining over their inclusion in this match.
Thing is, that's part of the reason to be interested in this match. We don't know how Toxic Attraction will fare. We figure Dakota Kai knows what's up. Certainly, the likes of Io Shirai, Kay Lee Ray & Raquel Gonzalez will be just fine. Cora Jade? Well, she's a youngster, but War Games seems like something she'd be into. Perhaps our worrying is for nothing, and Toxic Attraction are at least as ready for this thing as we presume Cora Jade is. I'm willing to give it a chance.
As for a winner, the non-Toxic Attraction team is the way to go here, ideally setting up a challenger for Mandy's championship.