Cook's TNF Week 2 Gambling Pick
Thursday Night Football kicks off Week 2 of the 2021 NFL season! Steve Cook's got the gambling line, I wonder if there's a conditional bet involving Daniel Jones and getting tackled by the turf monster?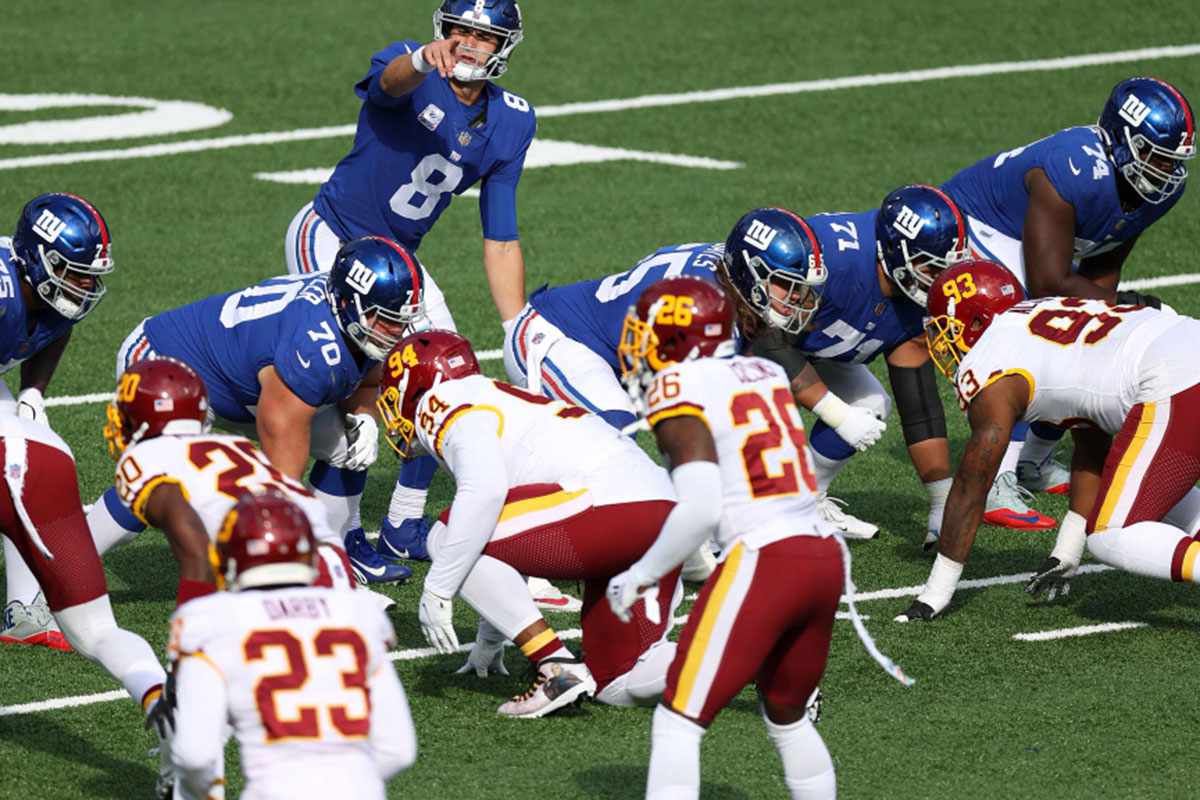 Hey friends! I was wondering last week when I did the first picks column if I should just do a Thursday pick column and then do the rest of the picks later. For Week 1, I felt good doing them all at once, and it ended up working out if you bet on the 49ers & Lions on Thursday based off of what I said. At the time I told you the 49ers would cover, the spread was 7.5. It got up to 9 on Sunday, and everybody told me how the Lions made an incredible cover. They did, for slackers that waited until 12:59 on Sunday.
As it turns out, I needed to do a lot of wrestling reviews this week since people that wrestling readers actually care about weren't available. So my time ended up occupied, and the best thing I can do right now is give you my Thursday pick.
Thursday, September 16
NY Giants vs. Washington (-3)
Sterling Shepard on adding to offensive production

Full video: https://t.co/Q6wSCxM4cX pic.twitter.com/Xt1DbOzLnZ

— GiantsTV (@GiantsTV) September 15, 2021
So this is the one season I don't have Sterling Shepard in any fantasy leagues. That pretty much guarantees it will be his breakout season, right? As breakout a season as one could have on a Giants team that is going absolutely nowhere. Some people possibly thought that they would show some fight against the Broncos in their home opener. Those people were disappointed. The only reason the Giants even have a snowball's chance in Stamford of winning this Thursday night doohickey is because of their opposition.
The Football Team has Taylor Heinicke quarterbacking them now that Ryan Fitzpatrick fell down and broke his hip. A common ailment for old folks, sad to say. This is why I don't understand the current trend of NFL teams not investing in backup quarterbacks, or quarterbacks in general in the case of this Football Team. Y'all had Ryan Fitzpatrick running your offense, which was cute because we all love FitzMagic. But when he goes down, this is what you're running out there and telling us it's ok? Jeez Louise.
I want nothing to do with either of these teams going forward. I'll take the Giants just because they're getting 3 points. Just two messes right here that we'll watch because there's only Impact Wrestling on otherwise.
Thanks for reading! I'll be back before Sunday with the rest of the Week 2 picks!
Cook's 2021 NFL Gambling Picks: Week 7
Cook's pick record is looking as bad as Romeo Crennel's NFL head coaching record. Maybe he gets the ball rolling? Take a look for the gambling picks!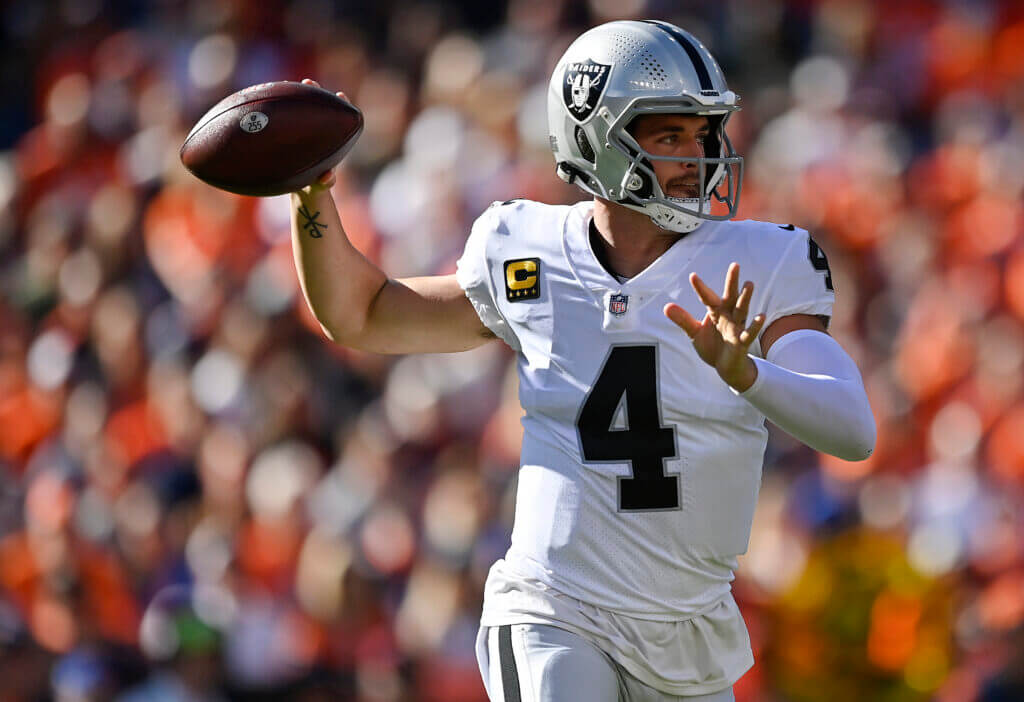 Hi, hello & welcome to Week 7 of the National Football League! I'm Steve Cook, and last week's football couldn't have gone worse for my picks and my fantasy teams if I tried. I had the worst pick week that I can remember, and most my fantasy teams ended up in high scoring matchups that ended in defeat. Those are always the worst, when you're looking at your league standings and seeing your high point total next to a crappy record because you get everybody else's best week somehow.
It's funny, I started doing all this stuff back in the day because the Bengals were completely useless and stuff like fantasy football was the only way to really keep interested. Now the Bengals look like they might be good and it's all the ancillary nonsense I do that's making those grey hairs pop up. Strange how life works out, isn't it? All we can do is move on to the next one and not dwell on the past. So we try once again, hoping that we've already hit rock bottom and there's nowhere to go but up.
Thursday, October 21
Denver at Cleveland (-3)
https://t.co/xVvPw4Yt6e pic.twitter.com/CkocJnDd8D

— ESPN Cleveland (@ESPNCleveland) October 18, 2021
Say what you will about Baker Mayfield's playing ability and whether or not he deserves to get the fat payday that every NFL starting quarterback gets at some point or another. What we know for sure is that the guy will go out there and play through any injury. It might not be the most intelligent thing in the world, but Mayfield has earned the respect of Browns fans with the fortitude he's shown since donning the uniform. Granted, it's a shared characteristic with most football players, but many of them haven't been injured as often as Mayfield has been.
As it turns out, Case Keenum will be playing this week, as Sunday-Thursday wasn't enough time for the Browns to justify running an injured Baker out there. Most of the Browns are fighting off some type of injury at this point, and this is one of those weeks where you really don't want a Thursday night game right after your Sunday offering. The Broncos have issues of their own, but not quite as many.
Sunday, October 24
Cincinnati at Baltimore (-6)
Lamar Jackson vs the Bengals in his career…#RavensFlock
💥902 pass yds
💥437 rush yds
💥8 pass tds
💥1 rush td
💥5-0 record

We play them again this Sunday😈 pic.twitter.com/g3VxWz0BDQ

— 𝙕𝙖𝙘𝙝🦦 (@NewEraZach_) October 18, 2021
OK, so even I have to admit that the Bengals are looking different this season. After Zac Taylor's first two seasons ended with two & four wins respectively, year three sees the Bengals sitting at four wins after six games. Last week's showing was impressive even if it was against the awful Lions, as that's the type of game in previous years where the Bengals would screw around and either lose or win very narrowly. The connection between Joe Burrow & Ja'Marr Chase has been tremendous. Chase is making better blocks than Penei Sewell. Joe Mixon is on point. The defense has been tremendous. There's a lot to like.
There's one thing I don't like for the Bengals this week: They're going to Baltimore. Up to this point in his career, Lamar Jackson has proven unstoppable against these guys. I know I'm supposed to dislike Lamar Jackson for exactly that reason, but he went to my alma mater and was the most exciting college football player I've ever seen. This goes against many of my fellow football fans' belief that you have to hate everybody that plays against your favorite team, but that's not how I roll. Lamar's a good kid that's very fun to watch, and I'm happy that Louisville is retiring his number. (I just hope things stay that way, and we don't have a Jon Gruden/Tampa Ring of Honor situation in the future. Jackson is a solid character & a credit to Louisville & the Ravens' organization, but if any school would have something like that happen it would be Louisville.)
The Ravens are on a roll right now and I see it continuing against Cincinnati.
Carolina (-3) at NY Giants
How amazing would it be for Panthers fans and Giants fans to unite in a chant to Fire Gettleman on Sunday? It's destiny

— Will (@twentee7) October 19, 2021
Sam Darnold returns to Metlife Stadium! Woop Woop! This is me trying to gin up some excitement for a game featuring a team falling off a cliff against a team that's already at the bottom of the cliff. The Giants are obviously not very good, but I don't have much faith in Carolina as a road favorite.
Washington at Green Bay (-9.5)
The road was re-dedicated in front of porta-potties.

The sideline number tribute was in the area where VIPs stand.

The half-time ceremony involved no speeches or recognition.

The owner wore a hoodie to the pre-game meeting with family. pic.twitter.com/HeroBghuK8

— Chad Ryan (@ChadwikoTWW) October 18, 2021
I'm pretty sure that fans of the Washington Football Team would rather have Aaron Rodgers as the team's owner than Dan Snyder. It's gotta be tough to defend that guy, even tougher than playing defense against NFL teams has been for the WFT in recent weeks. Washington has gotten trucked in three of their last four games, and I suspect the Packers will continue that trend this week.
Kansas City (-5.5) at Tennessee
Rushing yards leaders after Week 6:

1) Derrick Henry: 783
2) Derrick Henry after contact: 587
3) Nick Chubb: 523
4) Ezekiel Elliott: 521
5) Joe Mixon: 480

👑👑👑 pic.twitter.com/tyBTkhmpkN

— Ari Meirov (@MySportsUpdate) October 19, 2021
The Chiefs' offense got back on track in Week 6 against Washington, and if Tennessee's defensive performance against Buffalo was any indication, they should be fine this week as well. The main problem facing KC: their defense is awful and they're going against Derrick Henry. Not a great combination for success! Whether the Titans win or not, I think they can hang in there with the Chiefs in a shootout.
Atlanta (-2.5) at Miami
The #Dolphins passed on a bye this week following their trip to London and play the #Falcons Sunday coming off their bye. Next week they play the #Bills — coming off their bye.

— Armando Salguero (@ArmandoSalguero) October 19, 2021
To say things have gone poorly for the Dolphins so far would be quite the understatement. They might have hit rock bottom by losing to the Jaguars in England…or perhaps they have even lower points to reach. Time will tell. I do see this being a high scoring game, as neither defense has shown much of an ability to stop opposing offenses. I also see the Falcons scoring more points.
NY Jets at New England (-7)
Week 4: Jets beat Titans
Week 5: Bills beat Chiefs
Week 6: Titans beat Bills

Jets new kings of the AFC? 🙃 pic.twitter.com/kt6RfLCRNu

— Pickswise (@Pickswise) October 19, 2021
Eh…methinks Bill Belichick is going to have something to say about that. The Patriots won 25-6 back in Week 2, and I haven't seen anything since then that tells me it'll be much different. We can talk about Bill's conservative play calling in later weeks, as I don't think it'll be much of an issue this week.
Detroit at LA Rams (-15)
Rams QB Matthew Stafford on facing former team in winless Lions next week: "Just like every other game"https://t.co/kdUtWUsZpp pic.twitter.com/VIzFOJJ1kv

— Around The NFL (@AroundTheNFL) October 18, 2021
Uh huh. Quarterbacks always have to say it's just like every other game, but we all know the truth. Matt Stafford is looking forward to completely decimating the franchise that squandered the early portion of his career. The Lions are looking forward to the season ending. You couldn't make this line too high for me, the Rams will take this in a laugher.
Philadelphia at Las Vegas (-3)
The Eagles organization watching the Sixers steal the headlines away from them pic.twitter.com/VZTAmdq857

— shamus (@shamus_clancy) October 19, 2021
After six weeks I don't really know what to make of either of these teams. Philly has had a bunch of close losses against good teams while the Raiders have resembled a yoyo, changed head coaches and somehow sit at 4-2. They seem to be on an upswing now, so I'm going to suggest rolling with the Raiders. Wouldn't be shocked if this one ended up as a push though.
Chicago at Tampa Bay (-12.5)
In Sunday's Buccaneers-Bears game, Tom Brady vs. Justin Fields will set a new NFL record for the largest age gap between starting quarterbacks.
The previous record was Tom Brady vs. Mac Jones three weeks ago.
Before that it was Tom Brady vs. Justin Herbert last year.

— Michael David Smith (@MichaelDavSmith) October 20, 2021
One wonders just how many times Tom Brady is going to break that record. After six weeks he's leading the NFL in passing yards, is second in touchdowns and fourth in QBR. Just accept the fact he's playing until he's 50. Bears fans are hopeful that they'll have finally found an acceptable quarterback by then, and that it'll be Justin Fields. Maybe it will be, but right now the Bucs are a pretty wide favorite and have done a good job of taking care of business at home against inferior opposition. It might not be the highest scoring game of the weekend, but I think the Buccaneers win by enough points here.
Houston at Arizona (-18.5)
After a 4-12 season with the #Texans last year, @JJWatt is loving his time with the 6-0 #Cardinals

"Maybe we're just better."pic.twitter.com/kmdN13S8fJ

— Dov Kleiman (@NFL_DovKleiman) October 19, 2021
Yes, the Cardinals are better than previously thought. Certainly better than the Texans here in 2021. But man…that spread is huge and we're already riding some pretty heavy favorites this week. When you add in the fact that the Cardinals will surely be looking ahead to a Thursday night matchup with the Packers, this thing has "letdown" written all over it. Not saying that I see Tyrod Taylor rising from the ashes and magically leading the Texans to victory. I am saying that he can get the Texans within 18.5 against a team with bigger fish to fry.
Indianapolis at San Francisco (-4)
The infamous Jim Mora rant came after his #Colts lost to the #49ers.

Hoping the Colts lose against the Niners this upcoming weekend. #Random49ers #FTTB pic.twitter.com/8HGBD9Uw5F

— #Random49ers (@Random49ers) October 19, 2021
Sure enough, people are buying into the Colts again after a decisive victory over those Texans. To me, it's like Matt Sydal piling up wins on AEW Dark & Dark: Elevation before returning to Dynamite or Rampage to lose against an actual wrestler. But then on the other side of things there's a 49ers team that has lost three straight and are looking for answers coming off of a bye week. Pretty much a must-win game for San Fran if they're going to contend in the NFC West like people thought they were.
Jimmy G will be back in the saddle and lead the 49ers to a win keeping them in the hunt. I know it seems early to use the phrase "keeping them in the hunt", but those Cardinals & Rams are off to fast starts. Plus, any excuse to talk about Playoffs & play that Jim Mora video is acceptable.
Monday, October 25
New Orleans (-5) at Seattle
manningcast returning for saints/seahawks mnf and the geno vs jameis qb matchup. i need it.

— Michael Scoop (@trichesfaucons) October 18, 2021
It's tough to imagine a somewhat mediocre team heading into Seattle as a five point favorite, but that's where we're at. It's also tough to imagine the Saints having a better defense than the Seahawks, but again, that's where we're at here in 2021. The Saints are well-rested and have the better defense, but something tells me the Seahawks will keep it close. Mostly because it's a primetime game and that's what's been going on lately.
Week 6 Results: 4-10
Overall Results: 40-52-2
Cook's 2021 NFL Gambling Picks: Week 6
The only thing worse than Cook's string of picks, would be certain head coaches life choices. Some people will never change, but will Cook's luck?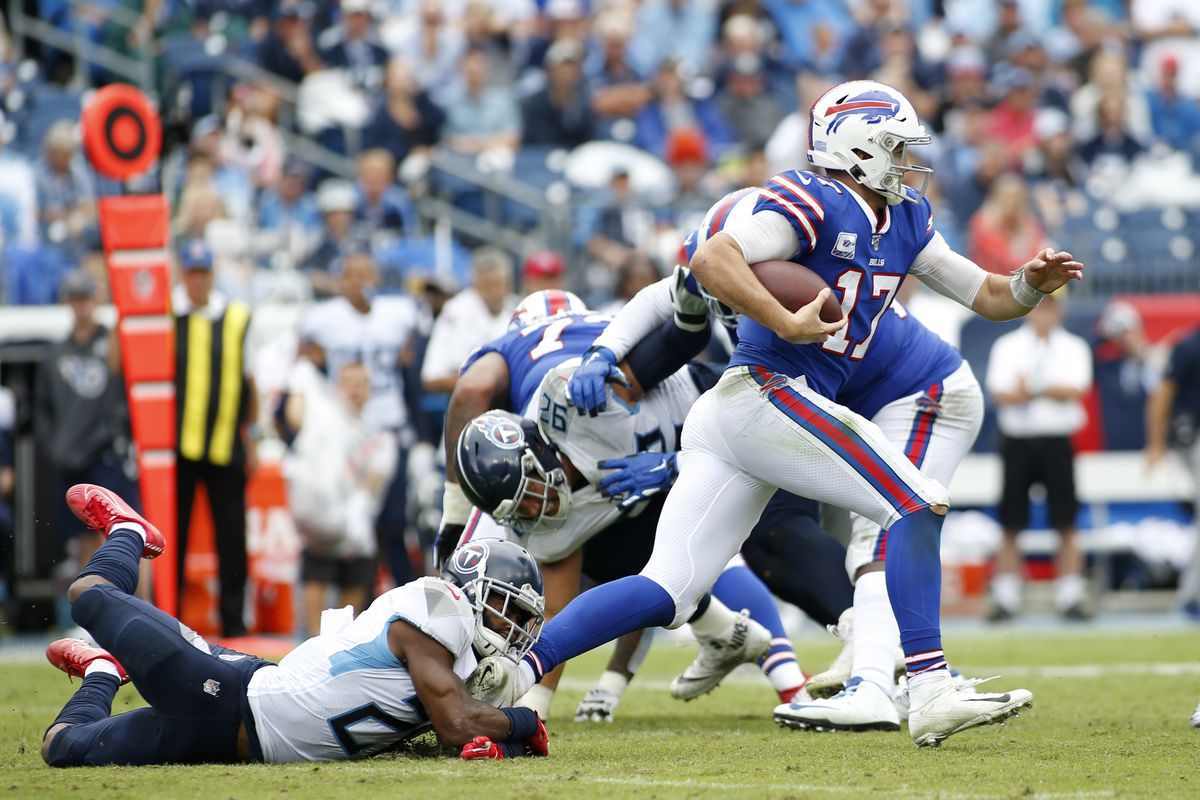 Hi, hello & welcome to Week 6 of the National Football League! It's definitely been an up & down season over here. We narrowly had a winning record last week, but still sit below .500 overall. If previous years are any indication, we'll be under .500 for awhile, make a classic comeback in the second half of the season, go up & down like a yo-yo and finish just over .500. What I'm saying is that y'all better stick around, because things are about to get interesting.
Speaking of things getting interesting, we have to talk about Jon Gruden, don't we? I would have put a lot of money on Urban Meyer being the first head coach to get replaced this season, turns out he's going to out-last at least one guy. Gruden joins an ever-growing list of people ruined by their e-mails, as messages he sent to Bruce Allen were uncovered as part of an investigation into misconduct by Allen while he was president of the Washington Football Team. Gruden being the first domino to fall as a result of an investigation into Washington seems a bit odd, though it's hard for me to argue he doesn't deserve the backlash he's getting. Can't feel bad for the guy, but the whole situation feels kinda weird. The fact that the first e-mail made public was a racist insult about NFLPA executive director DeMaurice Smith, and the fact it got released just prior to a vote on Smith's future with the NFLPA, seemed awfully fishy.
It makes one wonder how deep this thing is going to go. Who else in the NFL was exchanging e-mails containing opinions best kept out of the public eye with Bruce Allen or other people in the WFT front office? How many people employed by NFL teams are deleting all of their e-mails? Something tells me we'll never know the answer to any of these questions, but we'll find out what somebody wants us to find out about.
I'm not sure I'd call Gruden's second stint with the Raiders a disappointment, since most of us expected it to not go particularly well. He ended up going 22-31 during his 3.25 season stint with the Raiders, and early returns seemed to show that this season's Raiders team wasn't going to improve that winning percentage too much. Especially if their showing against the Bears on Sunday was any indication. Looking back, it seems like a sign that the team had given up on him. Whether that's true or not is irrelevant at this point. Gruden's out of Las Vegas, and I wouldn't count on him being back anywhere too soon.
Heck, Tampa Bay booted him out of their Ring of Honor! I wonder if they'll have a ceremony for that on Thursday night…
Thursday, October 14
Tampa Bay (-7) at Philadelphia
The new leader in quarterback DYAR, the quarterback with the most value by our numbers and thus theoretically the leading candidate for MVP?

It's not Allen, or Herbert. Or Mahomes, or Stafford, or Prescott, or Murray.

44-year-old Tom Brady.

— Aaron Schatz 🏈 (@FO_ASchatz) October 11, 2021
Tom Brady allegedly has some kind of hand injury. Does anybody really think it's going to hamper him in this game? Even on a Thursday night? Come on, that'd be betting against greatness, and you know darn well we don't do that around here. Seven points is a tricky number, especially in Philadelphia, but the Eagles have yet to win a home game this season and the slimmest margin is six.
Sure, they've only played at home twice, but doesn't that sound like a good stat? We riding with the Buccaneers, it's not like anyone there has any reason to be distracted with this Gruden stuff. Unless they sent some sketchy e-mails to Bruce Allen…
Sunday, October 17
Miami (-3.5) vs. Jacksonville
The NFL sending the Miami Dolphins and Jacksonville Jaguars to London should be considered an act of war.

— Mike (@mikeyj2208) October 10, 2021
I mean…Jets vs. Falcons was at least somewhat entertaining when the Jets tried to make it a game in the second half. The Falcons also had some real nice looking uniforms. I'm struggling to find anything positive to say about this one. You got a sorry, no account Dolphin team that have gotten their doors blown off most of the season after somehow winning in Foxboro by a point, then there's a sorry, no account Jaguar team with a coach that is bound to either quit or get fired or have a mutual parting of ways during the bye week after this game. I'd be shocked if Urban Meyer is still coaching the Jags when they go to Seattle on Halloween. Tony Khan & the rest of the Jags brass better hope the Dolphins cover here, it'll make their job much easier.
Houston at Indianapolis (-10)
The AFC South is 5-15 through the first 5 weeks of the season.

The Texans, Colts and Jaguars are a combined 2-13. pic.twitter.com/4wTaMXPjOG

— Zach Gelb (@ZachGelb) October 12, 2021
I mean, we knew the AFC South was going to be pathetic, but this is somewhat ridiculous. People will want to sell me on the Titans, and they probably end up "winning" this division, but it's a pretty sorry collection of teams. The Texans are absolutely brutal, and the Colts aren't a whole lot better. My honest recommendation to you would be to avoid watching this game or having any kind of association with it.
If you insist on involving yourself in this type of filth…well, you probably need to call one of those hotlines for people with gambling problems. I do have the feeling the Texans will come within 10, but it's a disgusting situation all around that I would want no part of.
Green Bay (-4.5) at Chicago
Probably bring this up every year before the 1st Packers-Bears game, but …

Justin Fields will be 20th different starting QB that CHI has used against Packers since 1992.

GB has used 3 different starters vs. Bears during that span: Brett Favre, Aaron Rodgers, Brett Hundley.

— Rob Demovsky (@RobDemovsky) October 13, 2021
This is certainly the most historical rivalry in the NFL. It isn't the most competitive. The Packers have had a 44-15 edge since 1992, when Brett Favre became the team's QB1. And, to be honest, it wasn't really competitive for most decades. The Bears dominated from the 1920s-1950s. The Packers dominated during the 1960s when Vince Lombardi came along. Then the Bears dominated from Lombardi's leaving the Packers until Favre's emergence. It's been a rare occasion where both of these teams are good at the same time, and this isn't one of those occasions.
That all being said, I'm leaning Bears based off that spread. The Packers have some defensive weaknesses that can be exploited.
Kansas City (-7) at Washington
He misspelled "the Kansas City Chiefs defense" but I'll forgive him

— Dustin James (@dustinjames) October 12, 2021
I've been giving the Chiefs the benefit of the doubt so far, and they've been doing all they can to convince me they don't deserve it. Then they go to Washington to face a Football Team that just lost to the Saints by 11. What am I supposed to do with this? By all rights, the Chiefs should be able to take care of this, and that'll be my pick. Will I be shocked if it doesn't work out? Absolutely not, even if a team QBed by Patrick Mahomes should easily take care of a team QBed by Taylor…good lord, I can't even remember. Hendrix? She used to be around. Was nice for a second.
Minnesota (-1) at Carolina
Panthers' Rhule: McCaffrey '50-50' for Sunday vs. Vikings https://t.co/QBjyGlh7an

— AP NFL (@AP_NFL) October 14, 2021
I've arrived at this conclusion about the Panthers: If Christian McCaffrey can play, the Panthers can win. If McCaffrey can't play, they can't win. I mean, if Panthers fans want to correct me on this they can, but I'm pretty certain this is the deal. Assuming he actually plays, I have to roll with the Panthers, especially if Dalvin Cook's status is also up in the air. This game could either feature two of the best RBs in the league or be absolutely not worth watching.
LA Chargers at Baltimore (-3)
Can @SNFonNBC flex Chargers Ravens to prime time? No one wants to see Geno Smith vs Big Ben

— Cut Vizcaino Now ⚡️ (@randallchargers) October 11, 2021
That's what I was thinking. This seems like a perfect fit for SUNDAY NIGHT IS FOOTBALL NIGHT, doesn't it? The Chargers have charged their way to the top of power rankings while the Ravens have kept doing their thing. They had one of the craziest comebacks in recent memory while we were all figuring out that Jon Gruden nonsense. While that whole news story was happening, we assumed the Colts had somehow blown out the Ravens in Baltimore. That didn't happen, thanks to Lamar Jackson being an absolute freak of nature. Some people forgot. Lamar wasn't MVP for a season, and some people forgot. That man gonna be a problem for people for at least the next few years. Probably longer.
Winning here would be a big deal for the Chargers. That would be their official coronation as the top AFC team for this 2021 season. I realize that betting against Justin Herbert might be betting against greatness one of these days…but so would betting against Lamar Jackson. I'm taking the Ravens, though this feels like a push kinda game. Especially when Justin Tucker is kicking for the favorite.
Cincinnati (-3.5) at Detroit
#LionsWeek #BengalsRecordBook : The longest rushing TD in #bengals history. 96 yarder by Corey Dillon vs #lions in 2001. Cincy wins 31-27 (CD with 184 yards rushing). #RuleTheJungle #CincinnatiFootballHistory

— Bengal Jim's BTR (@bengaljims_BTR) October 11, 2021
I'd like to tell y'all to predict the Bengals running over the Lions like in that clip up above, but things have me a bit concerned. Like the whole Joe Burrow throat contusion thing. If the guy can't talk to much leading up to the game, he's going to have problems screaming. Which he'll need to do whilst running the Bengals offense in a loud Ford Field. I've been under-selling the Bengals all season, and people say I'm over-selling the Lions…but that team tends to keep things close. If the Bengals actually do win this game, it'll be one of those field goal differential games.
LA Rams (-10.5) at NY Giants
So the Giants might have to face the Rams on Sunday without QB Daniel Jones, WR Kenny Golladay, RB Saquon Barkley, WR Kadarius Toney and maybe LT Andrew Thomas, WR Sterling Shepard and WR Darius Slayton.

"Might". pic.twitter.com/dIvYmMF044

— Ralph Vacchiano (@RVacchianoSNY) October 11, 2021
Well, reports say that Daniel Jones is working out, and that's reason for Giants fans to be optimistic. No, there's actually no earthly reason I've seen to not take the Rams, as everybody involved with their passing game & defense appear to be healthy. Sometimes these things aren't hard.
Arizona at Cleveland (-2.5)
The Arizona Cardinals are going to need more of these run stuffing plays from JJ Watt in Week 6 against the Browns beast RBs. pic.twitter.com/b7oQSok5AZ

— Bo Brack (@BoBrack) October 13, 2021
I'm a big fan of what Arizona has been doing early. Not so much of Cleveland. So that means the Browns are the team to pick here. I know that sounds strange, but trust me.
Jake Roberts voice: Trust me.
I know how these things work. You'll see the Browns blow the Cardinals out here…it doesn't mean Arizona is screwed going forward, it just means they got woke up.
Las Vegas at Denver (-3.5)
NFL referee Ron Torbert assigned to #Raiders vs Broncos game.

The #Raiders have a 1-5 record when he refereed.

* Solely for the purpose of information. pic.twitter.com/2cxc9et2bN

— AFL Godfather🏴‍☠️👓🏈 (@NFLMAVERICK) October 12, 2021
Raiders fans already reaching for explanations when they lose…I mean, as much as I'd love for that team to be good due to a historical fetish I have, they really haven't been in a long time, and we can't blame referees for it. The Broncos have gotten owned the last two weeks like I figured they would, but now they have an inferior team to feast on at home again.
Dallas (-4) at New England
Tony Dorsett
Cowboys Vs Patriots 1981 #DallasCowboys #CowboysNation #CowboysFam pic.twitter.com/WbRlLslUjT

— Sohe Coop (4-1) (@SoheCoop) October 13, 2021
America's Team vs. The Team That Wants To Be America's Team So Badly They Called Themselves "Patriots". If the Patriots are looking for a silver lining, it's that all the asskickings the Cowboys have dished out lately took place in JerryWorld. Their two road games were much closer affairs. That being said, we're talking about a team that barely beat the Texans after the national media told us how great they were since Tom Brady took mercy on them. The Cowboys take no mercy. Just ask-you know what, I better calm down right now before people start asking questions.
Seattle at Pittsburgh (-5)
LMFAOOOOO SEAHAWKS STEELERS IS SNF THE WHOLE WORLD IS GONNA BE FORCED TO WATCH BIG BEN VS GENO SMITH IM CRYING

— AlexATM44 (@AlexATM44) October 11, 2021
Yeah, this thing won't be worth staying up for. Alls I'm saying is that y'all shouldn't keep under-selling the Steelers. That's when they're at their most dangerous. You let them slide under the radar while the national media goes gaga over Lamar, the Browns and even the Bengals for some reason…Pittsburgh loves that shit. They thrive off of it. They want you to keep doing it. I don't, so I give the Steelers their proper respect and say they'll win this game easily.
Monday, October 18
Buffalo (-5.5) at Tennessee
Out of the three losses last season, the Titans game was the only one where the #Bills got absolutely embarrassed. As with KC, new season, different team, etc, etc… but I'm sure they'd love to return the favor.

— Bradley Gelber (@BradleyGelber) October 13, 2021
Last week we had a lot of people telling us how the Bills would get exposed in Kansas City. Pretty sure some FS1 geek staked his career on it. His reasoning was how the Chiefs had embarrassed the Bills in previous meetings. Well, that didn't hold up. This week, the reasoning for picking the Titans would be that they embarrassed the Bills last season. Pretty sure the Bills remember that, and that'll be a reason they don't sleep on an AFC South team.
The Titans do have Derrick Henry…but not much else. I lean towards the Bills handling their business.
Week 5 Record: 8-7-1
Overall Record: 36-42-2