News From Cook's Corner 9.6.21: All Out, Bay Bay? Yes!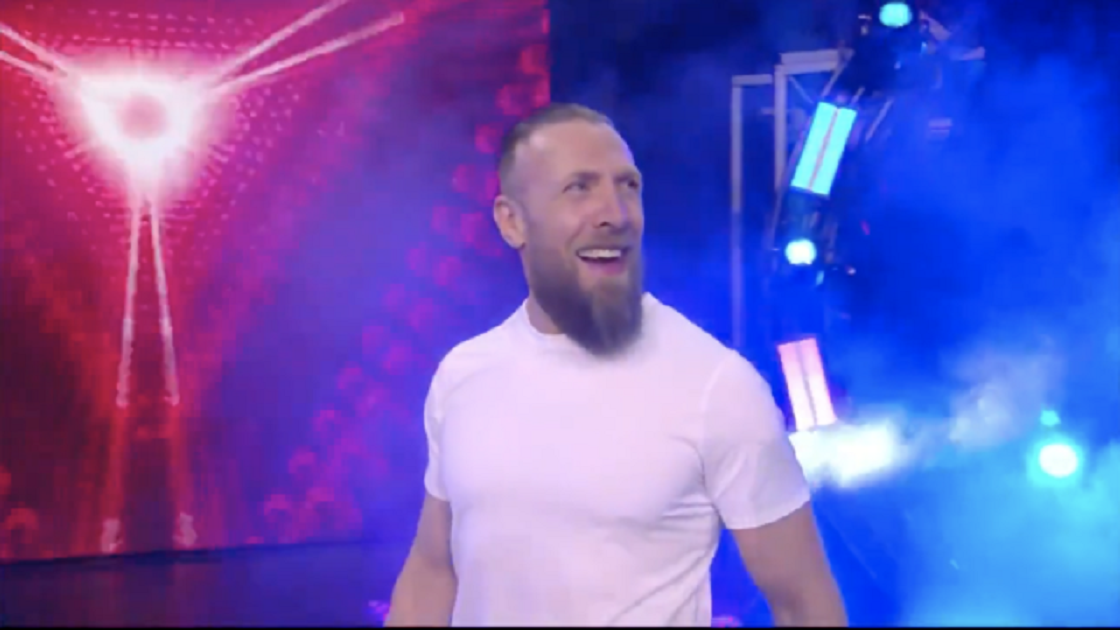 Hi, hello & welcome to News From Cook's Corner! Hope you all are having an enjoyable Labor Day Weekend. Maybe you had all three days off, or maybe you're getting one day like me. Either way, we take our good times when we can get them.
I'm not going to lie to you, there were a couple of days this week where I wasn't sure what was going here. Sad events of the past week made it hard to care about the stuff that doesn't matter as much. This happens a lot when I'm covering the news of the pro wrestling world, but the circumstances of the death we'll be talking about this week hit a little harder than most of them do. I wasn't really sure if it was worth banging something out this week, but then I realized that writing about it, along with a couple of the other things going on in the wrestling world, was necessary. For my mental health, if nothing else.
That being said, I still haven't decided what other writing is necessary from me this year. As you know, I've been doing the fantasy football thing for quite some time now. Used to have a podcast, then had a column, then had a column I read for a podcast. The site I did that for is on hold, which in itself isn't much of a problem. The bigger problem is the motivation level & my level of interest in football, fantasy or otherwise. Maybe I'll find it by Thursday. I get randomly motivated at strange times. Stay tuned to thechairshot.com for the answer to that, all your favorite podcasts, reviews & more.
All Out Thoughts
I took the plunge for you, the good reader! The last time I tried to order an AEW show didn't go to well, but I can figure out how to use FITE. $50 is a lot for one PPV, but I just had a feeling that something big was going to go down tonight, people were going to ask me about it, and I was going to need to talk about it. So I'm calling it a business expense, if that's ok with everybody.
The Buy-In Match was won by the good guys, as expected. The big story, however, has to be the return of The Butcher. You gotta love a guy with a monocle, am I right?
Miro retained the TNT Championship against Eddie Kingston: I didn't know how much I wanted Miro & Eddie Kingston to wrestle until it was announced. Talk about two guys that make you believe they're in a fight. These two just beat the crap out of each other like one of them owed the other money. Bryce Remsberg picked a fine time to be an actual official, costing his buddy Eddie the match. AEW referees tend to make silly decisions, so this one was actually good even if the fans hated it. We can only hope Bryce somehow set up a rematch so those nuts can get redeemed.
Jon Moxley beat Satoshi Kojima: The new GCW champion represented his outlaw mudshow with his hoodie. Nice touch. I was wondering if Jim Ross had a deal with Skyline Chili, or was getting one. (Gold Star is more convenient for me, but Skyline does taste better, in case you were wondering. You probably weren't.) Moxley & Kojima had the type of match you'd expect, hard hitting & Moxley getting the win after a good battle. Not quite as fun as Kingston vs. Miro, but business picked up when MINORU SUZUKI showed up to kick Mox's ass afterward.
Here, please have this pic.twitter.com/rUdSQFPI07

— B×B Dee 👹| WORLD-1 (@DeeZee_Story) September 6, 2021
As it turns out, Suzuki will be facing off with Moxley on Wednesday in Cincinnati, which I find interesting. I love me some Minoru Suzuki, but I wonder how much name value he has in the Greater Cincinnati area. Maybe AEW wonders the same thing, and figures Mox will get plenty of cheers against a foreigner.
Dr. Britt Baker defended the AEW Women's Championship against Kris Statlander: One main observation about this match was how much Orange Cassidy was into it. I've never seen that guy show that much emotion over anything! He should be proud of his alien though, she did a nice job for the Good Doctor.
The Lucha Brothers defeated the Young Bucks for the AEW Tag Team Championship: I tweeted that the Bucks & Brothers were going to do all of the things ever done, and maybe some other stuff too. I should have left out the "maybe", because these boys went absolutely insane. I don't have the words to do this thing justice. Definitely some moments that the old school part of me would complain about (The chop circle was ok, the superkick circle was stretching it.), but it was some pretty amazing stuff all around. Nice to see Penta & Fenix get the big win, there aren't many more deserving tag teams out there.
Ruby Soho won the Casino Battle Royale: I don't know if I'll ever be huge on the Casino Battle Royale concept. Probably not, but the women tried and kept things going pretty well for the most part. Good to see Ruby back on television. I don't think I'm saying anything controversial when I say that Ruby was never going to be somebody that Vince McMahon got. I can see the argument that having her win was bad based off where she was on WWE's food chain, but one of the things people tell me repeatedly is that wrestling is about Moments. Ruby Soho debuting and earning a shot at AEW's Women's Championship is an All Out Moment.
Chris Jericho defeated MJF: Yep, Jericho's still going to wrestle. I enjoyed Chicago totally buying into the Countdown clock being some callback for Jericho when it was obviously MJF working the people. MJF's an interesting character, I get the feeling he's capable of doing all the flips & stuff other wrestlers of his size bust out every match, but he doesn't have to since he has more charisma in his ring finger than most people do in their body. Must be nice! The ending with Jericho sneaking his foot on the rope was a little cute, but the people got to sing along with Judas so it was what it was. MJF loses nothing here because he can get on a microphone Wednesday or Friday or whatever and make you want to see him lose again.
CM Punk returned & beat Darby Allin: These boys slowed things down and told a bit of a story. Punk was out there doing the basic wrestling moves and feeling his way back into things. Darby took a crazy whip into the ringpost that looked like it killed him, but since it's Darby Allin there was no reason to worry. Darby had some spurts, but compared to most things on this show it moved nice & slow. Nothing wrong with that. Punk did all the little things, Darby hit his big moves, and the hometown guy got the big win. Losing doesn't hurt Darby Allin at all, because nothing seems to hurt him for too long. Sting got to come out too and help Punk give Darby that post-match rub.
Paul Wight beat QT Marshall via chokeslam: I went to the bathroom. Got some water. What do you want from me? QT's tights are sparkly. Wight's song sounds like Big Show's song. That's all I got.
Kenny Omega retains the AEW Championship over Christian Cage: As expected, Christian put on a heck of a show. The poor guy split his side open on a spear through the table, that didn't look fun. Some Elite shenanigans with Gallows & Anderson, but not enough to say they had anything to do with the finish. Then the Bucks came out to help with a little post-match beatdown, probably leading to something big…
Jurassic Express? Nah, they got beat up too.
ADAM COLE BAY BAY…oh, wait, he's friends with the Elite! Aww, sucks for the poor babyfaces, but I guess that's life. I think your reaction to this is based off of how much faith you had in WWE to actually do something with Adam Cole. If you thought they were going to make him the focal point of Raw or SmackDown & make him WWE or Universal Champion for 403 days, maybe you're disappointed that he chose to go somewhere else & chill with his friends.
Me, I see the potential. Kenny keeps talking about how he can't work at his level forever. Kenny also seems like the type of guy that won't hang around the ring forever. When he leaves, who gets his spot? Most likely Adam Cole. So I must say it was a pretty exciting PP-
Oh, there's more?
Yes! Bryan Danielson! With a beat! And Brock Lesnar's hair! Now the bad guys get their clock cleaned. A lot happened there. Adam Cole Bay Bay is with the Elite. Bryan Danielson is leading the charge with Christian, Jungle Express & all the other AEW do-gooders. Sounds like a good time to me!
Not gonna lie, AEW hit a home run with this one. They gotta keep it rolling, but there's some momentum going. There's some needle moving. There's all the things you'd like to see from AEW at this stage in the game. All I ask as a fan of professional wrestling is to be entertained more often than not. If there's any kind of bias that I carry, it's that I'm biased in favor of folks that entertain me, and biased against people that don't.
Simple, right?
Anyway, worth the $50. Definitely moreso than $50 of the bourbon I'm cutting out of the ol' diet. (Not that the bourbon isn't quality, it just doesn't last long enough with me around, which is part of the problem…)
NXT Changes Update
A report came out last week that Vince McMahon & Bruce Prichard would be producing NXT going forward. We all jumped to conclusions over what that would mean, given that Nick Khan already told us the brand was being overhauled, we've seen a new logo, and most of the recent cuts have been focused on the NXT crew.
The latest reports indicate that Vince & Bruce won't be writing the shows, but pretty much back up what we assumed was the situation going forward. Big decisions regarding NXT will be made by the same people making the big decisions regarding Raw, SmackDown & everything else in WWE. I continue to not have a major problem with it, though I understand that many of you had quite the connection with NXT and feel your pain.
If nothing else, all these news reports about NXT changes are getting the brand more attention than it has in years. Maybe New NXT flops & NXT Classic comes back? Probably not, but it's something to think about.
Daffney
Shannon Spruill, who was known as Daffney in WCW & TNA, died last week in an apparent suicide at the age of 46. She did an Instagram Live video that basically served as a suicide note, talking about how she had written a will & she wanted her brain sent to Boston. Boston is the location of the Concussion Legacy Foundation headed by Christopher Nowinski.
Daffney suffered a number of concussions during her wrestling career, particularly during her time with TNA Wrestling. She suffered a concussion & an arm injury during a match pitting Abyss against Mick Foley where Abyss chokeslammed Daffney off the apron through a barbed wire board. Why was Abyss chokeslamming Daffney off the apron through a barbed wire board? I don't think there's an answer to that question that I would find acceptable. Shortly after returning from that, Daffney suffered a concussion, a stinger & a bruised sternum during a match with the woman that went on to be known as Sage Beckett during her time in NXT from 2017-18. Back in 2010, she was quite green. Didn't make her a bad person or anything, just provided an unsafe working environment for a co-worker.
Let's go back to the good times. Daffney debuted in WCW in 2000 as the somewhat unbalanced girlfriend of David Flair. Daffney, David & their buddy Crowbar formed quite the trio and had a lot of fun together. Including when Daffney pinned Crowbar to become the Cruiserweight Champion!
I mean, Madusa & Oklahoma had already held the championship a few months back, so you couldn't really get mad about the business getting exposed. Daffney's reign as champion lasted two weeks before Chavo "Lieutenant Loco" Guerrero Jr. defeated her in a three-way match also involving Disco Inferno. I would make note of how that was the match of the year, but I actually gave that honor to Daffney's Wedding Gown Match with Miss Hancock at Bash at the Beach 2000. It was a pretty stacked year, what can I say?
I don't know too much about her time in the indies, but there were some interesting stops along the way with XPW, ROH & OVW. There was also a stint with NWA Wrestle Birmingham where she was managed in matches against men by Col. Robert Parker, who kept calling her his "Million Dollar Baby". I've never seen any of that, but it sounds absolutely tremendous.
Daffney's second major run in wrestling was with TNA, and had an odd start when she came in impersonating Sarah Palin. Once that was through, we saw more of the Daffney we remembered from back in the day.
As mentioned earlier, some of Daffney's matches led to some bad results. She sued the company after they let her go, and the lawsuit ended up being settled out of court. After leaving TNA, Daffney made some appearances in indy wrestling & tried to help the next generation of female wrestlers however she could.
Mental health is a tricky thing that I'm not qualified to discuss. We all have different things going on making us what we are. What triggers you might not trigger me, while the problems I face might not be something you can relate with. Then there are outside factors affecting some that don't affect others. I don't have a history of concussions, but I can understand that repeated blows to the head aren't a good thing for one's brain. Any problems Shannon Spruill had with her mental health were likely excaberated by the concussions suffered during her wrestling career. She knew this, and it was one of the things that led to her decision.
I'm not the right person to be sending this message given my own psychological makeup. I have a very difficult time being "nice" or "friendly". I'm prone to being a sarcastic asshole, it's my nature. However, the fact remains that we as a species need to try to be more understanding of our fellow humans. This is a tough message to send out during a time where politicians sow the seeds of discord & judges do whatever they can to make life difficult for the largest number of people possible, with the support of people that mostly don't care to understand fellow humans. During difficult times, folks need to try and pull together, or at least try and not get in somebody's way.
It's not going to prevent suicide from still making the news more than necessary, but every little bit helps, & niceness is far less likely to provoke tragedy than meanness. There's not much else we can do to affect things either way.
Thanks so much for reading, if you're here you're one of the real ones. Until next time, keep your stick on the ice.
(NOAH) NOAH WEEKLY NEWSLETTER VOL.145 ~ 17TH OCTOBER 2021
N-1 Victory winner Katsuhiko Nakajima had his Heavyweight Championship match against Marufuji. Who won? What other challengers stepped up to the champions? Hisame has all the answers!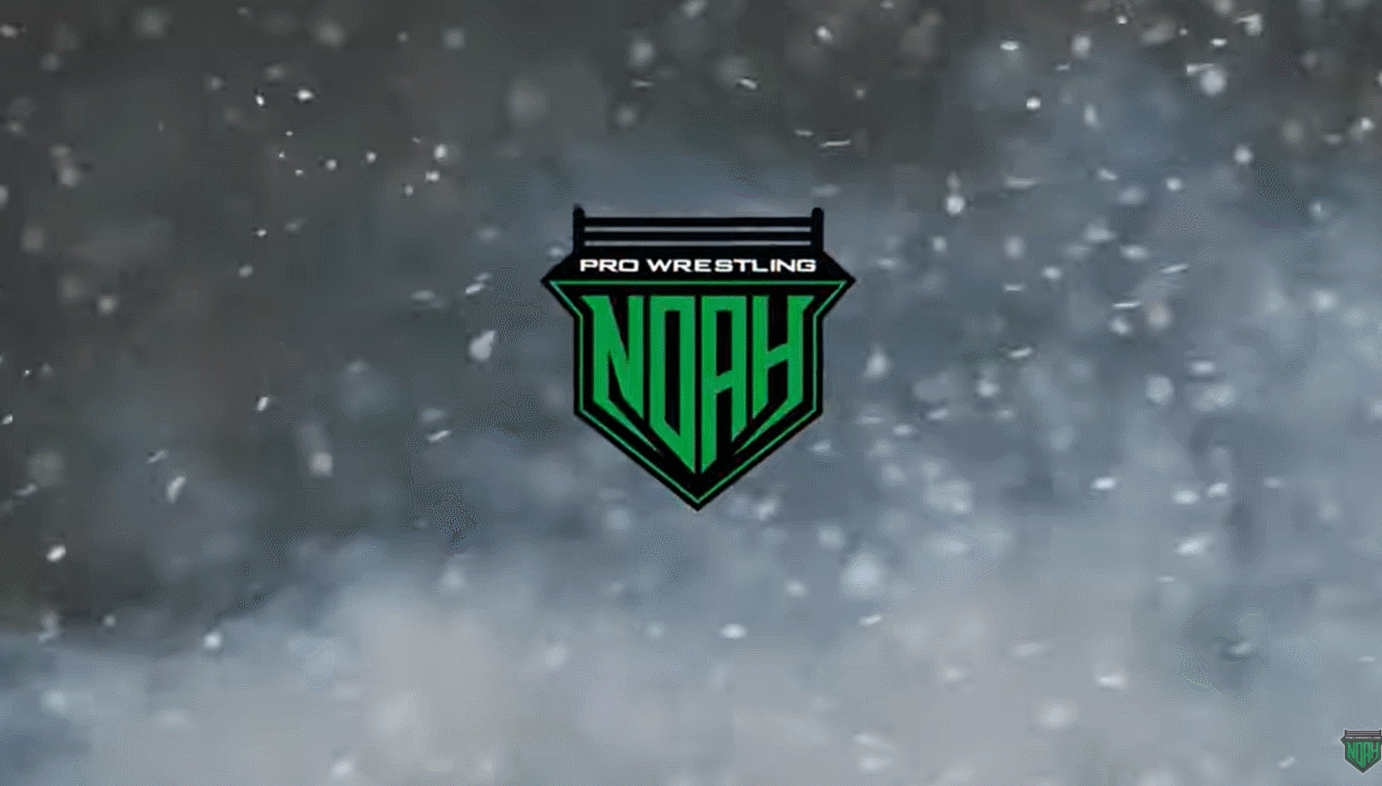 N-1 Victory winner Katsuhiko Nakajima had his Heavyweight Championship match against Marufuji. Who won? What other challengers stepped up to the champions? Hisame has all the answers!
NEWS
"I am NOAH!" Katsuhiko Nakajima is the new GHC Heavyweight Champion
The mid generation in NOAH are starting to make waves over their seniors in a manner that before they had never made any progress in; Go Shiozaki finally overcame Naomichi Marufuji in a singles match, and next it was Katsuhiko Nakajima's turn. Nakajima beat Naomichi Marufuji for the GHC Heavyweight title on the 10th October in Osaka. Nakajima, who had won the N-1 and won the championship, barely had time to pause as his next challenger appeared, Masato Tanaka. Nakajima had been speaking of his appetite, "devouring, devouring and devouring" but still being hungry.
Tanaka told him that Nakajima had not "devoured me" yet and challenged him for the belt. The title match has been set for the 30th October in Fukuoka, which is Nakajima's hometown. After Tanaka had gone, Nakajima told the crowd, "The era is moving. I have finally taken the GHC Heavyweight! I AM NOAH"*
The first pre-match between Tanaka and Nakajima was a tag which saw Masaaki Mochizuki team with Nakajima against Tanaka and Takashi Sugiura on the 17th October in Kawasaki. Mochizuki of course had challenged Takashi Sugiura for the GHC National. Tanaka scored the first round in the pre title battles by pinning Nakajima with the Sliding D. Tanaka closed out the show, addressing Nakajima with "I am going to devour you deliciously, and tear the belt from your waist!""
*This phrase is more attributed to Go Shiozaki, but it was Katsuhiko Nakajima who said it first. Nakajima used it against Minoru Suzuki during the Suzuki Army invasion.
 Eita & NOSAWA Rongai become the new GHC Junior Heavyweight Tag Champions
The GHC Junior Tag Belts (which are just as chaotic as the division that holds them), changed hands in a short match on the 10th October in Osaka when Perros De Mal Del Japon's Eita & NOSAWA Rongai defeated Hajime Ohara and Atsushi Kotoge in only four minutes and four seconds. Kotoge and Ohara were completely overwhelmed by the underhand tricks of their opponents, which included double teaming, face stamping and NOSAWA using apron interference. Afterwards, Eita spoke on the microphone;
"We are the new champions! You are below trash, we don't need your applause! Kotoge, Ohara, they were boring today"
Backstage, NOSAWA said they weren't interested in defending the belts against any of NOAH, and told Eita to bring someone from Dragon Gate.
HAYATA retains against Daisuke Harada, NOSAWA Rongai challenges and builds a house of cards
HAYATA retained the GHC Junior Heavyweight Championship against Daisuke Harada in Osaka on the 10th October. He did the unthinkable and made Harada do something that HAYATA would never have done in the past, and that Harada has probably never done since he was a rookie, and that was to tap out. After the match, HAYATA was surrounded by Perros Del Mal De Japon like they were a pack of jackals, who made him choose a challenger. NOSAWA was at the forefront, and is probably the person that STINGER hate the most, and so HAYATA nominated him and breaking his record of not speaking for about ten months to say, "Next…NOSAWA Rongai". NOSAWA's face fell as everyone in the juniors knew that HAYATA was rapidly being seen as the ultimate champion, and no one was going to let him back out of it. The title match was arranged for the 30th October in Fukuoka.
NOSAWA said he would accept HAYATA'S nomination on one condition; he chose the pre-match, he chose where it was going to be and he chose the people. So what did he choose on the 17th October? A match between himself, Yoshinari Ogawa & Naomichi Marufuji at Club Citta who would take on HAYATA, YO-HEY and Kaito Kiyomiya. It must have seemed a good way to wind Ogawa and HAYATA up, but in reality it turned around to bite NOSAWA hard and fell around him like a house of cards when Ogawa defected practically to STINGER, YO-HEY tried to somehow stay true to the team he was in (although he and HAYATA were ignoring each other practically) and NOSAWA used him to take HAYATA'S springing elbow, and Kaito Kiyomiya joined the fray as he is allied with HAYATA and Ogawa in their hatred of NOSAWA. After HAYATA got the win by kicking NOSAWA in the crotch, the three of them beat up on NOSAWA, Kiyomiya smiling as sadistically as his teammates. You can be sure that unconscious and with his tongue lolling out of his mouth as he was, NOSAWA is going to be out for revenge against all three of them.
Masaaki Mochizuki challenges for the GHC National
While Kendo Kashin attempted to throw Masakatsu Funaki off of the balcony in Osaka on the 10th October, Masaaki Mochizuki who had defeated Takashi Sugiura with the True & Strong High Kick, challenged him for the GHC National title. Mochizuki had always wanted to have a singles match with Sugiura, took the chance as under NOAH rules if you beat the champion then you can challenge the champion. Sugiura accepted the challenge, and it has been set for the 28th October in Kumamoto. Their first pre match took place on the 17th October at Club Citta, Kawasaki. Unfortunately neither Sugiura nor Mochizuki won the match, and neither got the pin over the other, as it was won by Masato Tanaka over Katsuhiko Nakajima.
Kenoh & Haoh go to Dragon Gate
Kenoh and Haoh invaded Dragon Gate who were holding a show in Kyoto to challenge the tag champions (Susumu Yokosuka and KING Shimizu). Haoh said "It seems that the next challenger is not decided, that is why we came all the way to Kyoto. What are you going to do? Do it or not?" Haoh took off his t-shirt and charged, he was taken out and he and Kenoh were told that the champions were not going to run from them and to come dressed to fight in Osaka on the 3rd November.
EVENT RECAPS & POST MATCH PROMOS
"Grand Square in Osaka" – 10th October 2021
Event recap Post match interviews
"Go to the Demolition Stage" – 15th October 2021
Event recap Post match interviews
"NOAH Sanctuary" – 17th October 2021
ELSEWHERE IN NOAH
– Kinya Okada debuted new ring wear in Osaka on the 10th October. True to Okada's Showa era style, his ringwear reflected this in a simple pattern of black and grey.
– Keiji Mutoh said to Kazushi Sakuraba that they should do "Double Impact" during their tag match against Kenoh and Kaito Kiyomiya on the 10th October. Sakuraba thought he meant the Van Dam film, but no Mutoh was referring to the "Doomsday Device" (which is known in Japan as "Double Impact"). During the match, Sakuraba did the lifting while Mutoh went to jump off of the top turnbuckle. Kenoh fortunately saved Mutoh a scolding from his doctor by knocking him down.
– Tadasuke has sworn that the Kongoh Juniors will make a comeback. This was said after wading into a mass brawl between STINGER and Perros De Mal Del Japon on the 15th October.
– Manabu Soya is showing a growing frustration with his lack of wins and apparently Kongoh. Snatching his arm away from the ref recently, and walking off when his team got the win.
– Unsurprisingly, after wrestling the equivalent of four matches in one day in a short space of time, YO-HEY ended up with a black eye.
– Kenoh and Kaito Kiyomiya found that they had a lot in common after their tag together in Osaka on the 10th. Teaming together against Keiji Mutoh and Kazushi Sakuraba, Kenoh said "Kiyomiya and I defeated those guys…" and then after a moment of silence, glared at Kiyomiya and walked off.
– YO-HEY made a cryptic comment following a brief moment of almost doing a tandem move with HAYATA and then doing one with NOSAWA, which NOSAWA ruined by shoving YO-HEY in the way of HAYATA'S handspring elbow, "I wanted to work together." Was he referring to NOSAWA or to HAYATA?
– Junta Miyawaki scored a huge win in the elimination match of the 15th October when he pinned Ikuto Hidaka. Miyawaki's second win came on 17th October when he pinned Kinya Okada.
CURRENT CHAMPIONS
THIS WEEK IN NOAH
Monday, October 18th: Atsushi Kotoge (36)
Monday, October 18th: Shuhei Taniguchi (45)
Friday, October 22nd: Haoh debut anniversary (16 years)
Sunday, October 24th: Go on to the DEMOLITION STAGE 2021
Aore Nagaoka
Start time: 17:00 JST
Broadcast: WrestleUniverse
LINKS
"Come at me you bastards!" Kenoh's Weekly Pro Column
"I want to hide a secret word that only Wrestling fans can understand" – Funky Kato creates a theme song for NOAH's "New Year at The Budokan"
GIFs taken from WrestleUniverse.
News From Cook's Corner 10.11.21: Are You IInspired?
Cook has some IInspired thoughts about the news of this week! Check it out!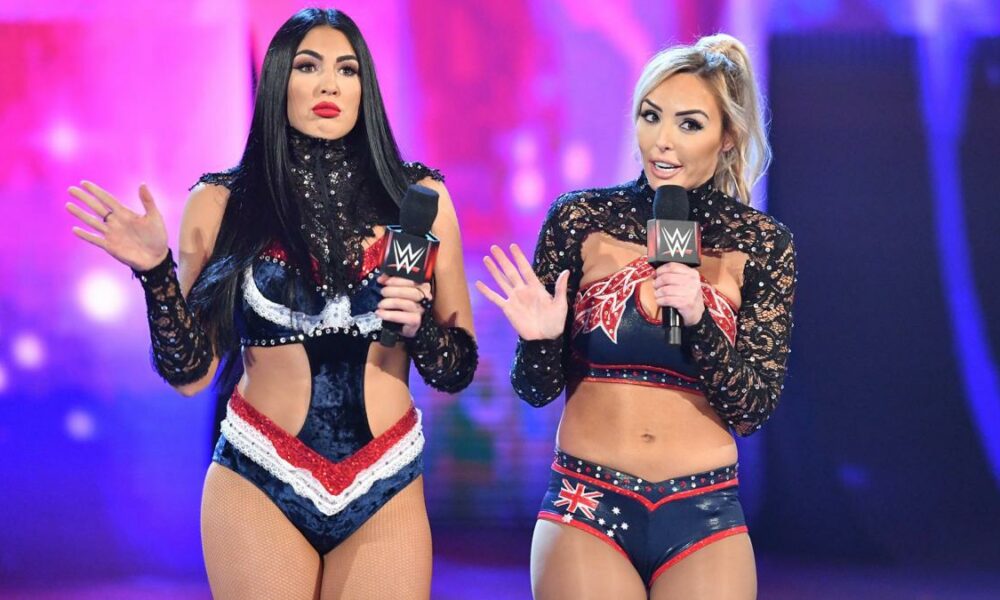 Hi, hello & welcome to News From Cook's Corner! I'm Steve Cook, and it's good to be back in the mud, the blood & the beer. It was nice to take a breather from all this wrestling drama, but now we're here to sift out the stuff that we actually found interesting.
No, I don't know who "we" is there, but hopefully you're part of the "we" that finds this stuff interesting. Otherwise the next few minutes will be a pretty big waste of your time. Almost as big a waste of time as watching my college & pro football teams this past weekend, but let's not get into that! Let's get into that news.
SmackDown & Rampage Going Head To Head
As much as I hate to go on about television ratings in an age where more & more people are finding other ways to consume media, I know that there are few things that online wrestling fans love talking about more. They're going to have a pretty big chance to talk about them this week, given what WWE's doing this coming Friday night. We knew that SmackDown would be getting bounced to FS1 due to FOX airing baseball's American League Championship Series. What we found out is that SmackDown would be SUPERSIZED, airing for an extra thirty minutes.
Once people did the math and figured out that the last thirty minutes would be going head to head with AEW's Rampage show, the trash talk started. Even Tony Khan got in on the fun, since he's Tony Khan and that's what he does. Not gonna knock him for it. WWE vs. AEW is what the people are into these days, and many of my writing colleagues have found gold mines on social media milking the banter for all it's worth. I have a hard time doing that because the result seems so obvious to me. If SmackDown doesn't get more viewers than Rampage for thirty random minutes on a Friday night, it's a pretty huge failure on the part of WWE. I don't care what channel SmackDown is on, it's WWE's A-show vs. AEW's B-show, which has been leaking viewers at a pretty good rate since the one episode where CM Punk debuted. Hate to admit I'm part of the problem, but people keep booking me to do things on Friday nights.
(Related tangent: Am I the only one who finds it strange how quickly most AEW fans have dismissed Rampage to B-show status? They've just tuned the darn thing out. Can't we wait a few months before doing such a thing, or have we just been watching this stuff for too long and feel it's safe to assume that Rampage will meet the same fate as Thunder, Wrestling Challenge, Saturday Night & other shows like them? Alternate question: Why can't any wrestling promotion present two different weekly shows that are seen on the same level? Why is there always an A show & a B show?)
So next week we'll be seeing all the WWE fans crowing about SmackDown beating Rampage in TV ratings whose importance vary depending on who does better in them. Just letting y'all know right now so you can prepare for whichever side you want to take up for.
WOW Returns! We got good news & bad news…
Out with the old… in with the new generation!

WOW Women Of Wrestling is BACK! #expectmore pic.twitter.com/x0pXmBIpYS

— WOW (@wowsuperheroes) October 7, 2021
Women Of Wrestling has been an on-again off-again wrestling company since the year 2000. David McLane, founder of the Gorgeous Ladies Of Wrestling TV show, was looking to capitalize off the pro wrestling boom taking place during the time period, and was able to build a syndication network covering most of the United States. Jeanie Buss became involved during this time and eventually became the owner. The audience grew pretty well during its 24-episode run, but the advertising market wasn't really there for the product and the WWF buying their competitors pretty much killed the overall wrestling boom. The promotion made a brief return in 2013, then another in 2016. 2019 saw WOW air new episodes on AXS TV, an arrangement which ended when Impact Wrestling's parent company purchased the network.
WOW was back in the news last week with some major announcements. WOW will be returning to syndication, airing on CBS owned & operated stations along with those of Sinclair Broadcasting Group. That combination will cover 70% of the United States television viewing audience. They also announced that AJ Mendez, known as AJ Lee during her wrestling career, would be joining the operation as an executive producer and a commentator.
This all sounds good to me, as someone that's enjoyed WOW's presentation in the past. McLane's various TV productions are typically entertaining, if not always featuring the highest workrate of all time. The characters usually stand out, and should even more with AJ's involvement. Plus, it's always nice to have more pro wrestling on television. I think most of you will at least agree with me on that.
There was one part of all the announcements that left some wrestling fans a little perturbed: the involvement of Tessa Blanchard. Blanchard had been one of WOW's featured wrestlers during the promotion's time on AXS TV, and will be for their new era. She'll also be working as the Casting Director, helping find the women that will be featured on future WOW episodes.
Now, if you only know Tessa from her work on television, where she's a perfectly competent pro wrestler with years of experience, or if you know her as Tully Blanchard's daughter & Magnum TA's step-daughter, you probably don't see an issue with any of it. Unfortunately, there have been a number of incidents involving Tessa that have many of her peers & many wrestling fans unhappy with the idea of her involvement in any wrestling promotion. Allegations of racism & bullying came to the surface in January 2020, with a number of female wrestlers speaking out on social media against Blanchard.  Tessa has denied any & all allegations, but that hasn't stopped people from making them, and it hasn't stopped many wrestling fans from believing the accusers.
Blanchard's career was initially unaffected, as Impact Wrestling still put their heavyweight championship on her shortly after the controversy became public. To be honest, Impact has often been a home for wrestlers with less than stellar reputations outside the ring. They could have punished her, but then they would have had a tough time finding somebody on their roster at the time with a pristine reputation to take her spot. Of course, they would end up firing her & stripping her of their championship in June, after she refused to appear at Impact TV tapings due to the global pandemic. It was a confusing situation, as her contract was set to expire, and Impact wanted her to lose the championship on a date after her contract would have allegedly expired. To me, I could understand Impact being upset, yet I could also understand Tessa not wanting to travel during the pandemic, considering she lived in Mexico with her husband. My conclusion was that Impact shouldn't have put the title on her in the first place, and could have avoided a bunch of issues & negative press that way.
Now WOW stands to face some negative press given that they're doing business with Blanchard. Naturally, they must hope that AJ Mendez's involvement takes some of the attention away. They also have to hope that the percentage of people that know about Blanchard's previous issues is a small portion of their potential audience. Also, they have to hope that Blanchard has enough fans that either don't believe the allegations or don't think allegations of racism are a big deal even if they are true. A brief look at social media shows there are fans of Tessa's that fall into both of those categories.
At the end of the day, I'm not opposed to Tessa Blanchard being given a second chance by a company that's done business with her and is confident in what she brings to the table. However, I would assume that Jeanie Buss, David McLane and other people overseeing Tessa's work will be keeping a close eye on things & making sure that new issues don't arise. Hopefully Tessa's alleged previous behavior doesn't re-surface in her role as a casting director, or as a senior voice in the locker room.
The whole thing isn't a disqualifier to me giving WOW a chance when it returns to television, but I'm more drawn to women's wrestling shows than most of my fellow fans & writers. I get more excited when asked to review Knockouts Knockdown than if somebody asks me to review a WWE PPV. Most writers want the WWE show for more hits & more attention, I want the show I'm going to enjoy watching & writing about more. For most of them that's probably the WWE show too. I'm different like that.
If people feel differently and think that Tessa's involvement is a non-starter for them, I'm not going to blame them. WOW does seem to be leaning into it in ways that don't seem intelligent, like selling t-shirts with bombs on them in an attempt to capitalize off of Tessa's "nuclear" status. They'll hope people don't notice. At the end of the day, the audience size is what will determine if WOW's gamble works or not.
Impact Getting Some IInspiration
Speaking of that Knockouts Knockdown, it did provide us with some big news concerning the newest additions to the Impact roster. Cassie Lee & Jessie McKay, now known as The IInspiration, will be making their debut at Bound For Glory on October 23. It'll be their first wrestling appearance since WWE released them back in April. They had to deal with some work visa issues, but now things are good to go.
BREAKING: The IInspiration are coming to #BoundForGlory on October 23rd at @samstownlv in Las Vegas! @CassieLee @JessicaMcKay

Get your tickets HERE: https://t.co/IQZ1hLHgOr pic.twitter.com/ErAVn9muuo

— IMPACT (@IMPACTWRESTLING) October 10, 2021
Everybody knew at the time that breaking up the IIconics was a mistake, especially the two women that made up the team. They were going to be a package deal wherever they went afterward, and Impact Wrestling is the best place for them right now that I can think of. Impact has always had a knack for using most of their female talent better than they can be used anywhere else. Tenille Dashwood is already there, currently as part of The Influence tag team with Madison Rayne. That could either result in a tag team feud or a four-woman supergroup. Either would be entertaining.
All I know for sure is I've missed having these two on my TV. Glad to have them back.
Big Weekend For Big E
Don't look now, but our WWE Champion is getting some big opportunities in venues other than pro wrestling. It started on Fox's college football pregame show this past Saturday morning, where Big E got to represent for his alma mater, the University of Iowa.
THE CHAMP IS HERE 🙌@WWEBigE knows how to make an entrance pic.twitter.com/3lWe7E4USC

— FOX College Football (@CFBONFOX) October 9, 2021
Later that evening, Big E was on an even bigger stage, the boxing heavyweight championship showdown between Tyson Fury & Deyontay Wilder. Had I seen it prior, I might have bought the fight!
Big Fight. Big E.@WWEBigE brings the HYPE for @Tyson_Fury vs. @BronzeBomber! #FuryWilder3 pic.twitter.com/X8iXGGK1EL

— WWE (@WWE) October 10, 2021
He was also hobnobbing with the celebrities at ringside. A pretty big weekend for Big E, one that showed him off as somebody that WWE should be proud to have represent them on the biggest stages. Almost makes you wonder if Big E could become too popular, doesn't it?
Stephanie McMahon = Hall of Famer
I was looking for stuff to write about on Sunday afternoon and happened upon this breaking news:
Stephanie McMahon is among the newest members of the International Sports Hall of Fame, being inducted on Sunday morning. #StephanieMcMahon #WWE #ISHOF https://t.co/fk8yMMmh4s pic.twitter.com/itGLbfcHkN

— 411 Wrestling (@411wrestling) October 10, 2021
Stephanie McMahon in a hall of fame. Well, you know she'll be in the WWE one eventually. Not sure she makes Dave's. Maybe offtheteam.com's if Voodoo Penguin pushes hard enough for her. Doesn't matter, she has been enshrined in the International Sports Hall of Fame. Sounds very prestigious, right?
Well, I'd never heard of the International Sports Hall of Fame, and I consider myself quite the sports expert. (Nobody else does, but I do, and I'm the one writing the column so neener neener, haters) So I looked it up on Wikipedia and here's what I found out.
"The International Sports Hall of Fame (ISHOF) is a section 501(c)(3) Nonprofit organization established in 2012 by Dr. Robert M. Goldman to honor the world's greatest athlete legends in all categories of sports.
The ISHOF's mission is to inspire future generations of athletes by honoring the sports heroes of today."
Sounds good. There are several wrestling-related inductees, including the likes of Mark Henry, Bruno Sammartino, Dan Gable, Triple H & Kurt Angle. In fact, Henry sits on the Global Advisory Board, who I assume have a say over who gets inducted. Other names on the list include Arnold Schwarzenegger & Dr. Joseph Maroon, who happens to be WWE's medical director. And now we know why Stephanie is a Hall of Famer. You gotta know somebody!
To be fair, it's not like Stephanie is the only Hall of Famer that got in because she knew somebody. I mean, what other explanation do we have for half the WWE Hall of Fame inductees?
Welp, that's all we have time for this week. Thanks for reading, and until next time, keep your stick on the ice.