Starr: "Worked Shoot" or Purely Unprofessional?
Most of us have heard or seen the interaction in question. So Tommy Starr asks the question; was if a work, brother, or is there beef?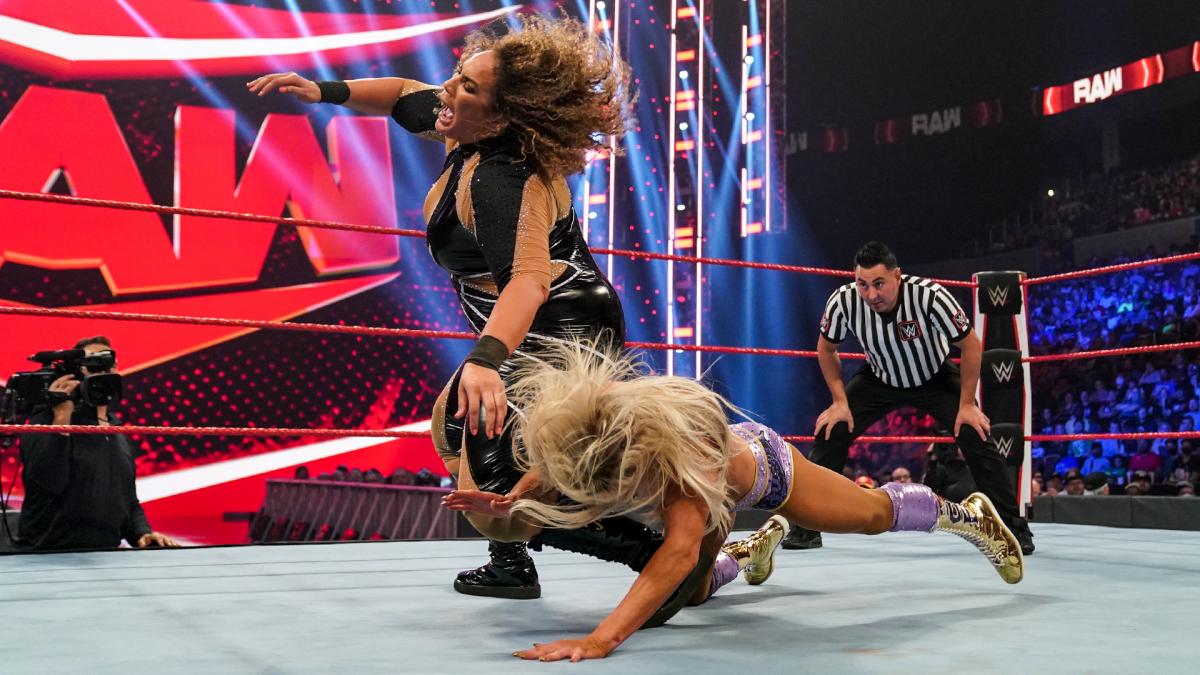 The Nia Jax vs. Charlotte Flair match from the August 30 edition of Monday Night Raw has sparked much discussion over the past few days.  While the speculation as to what exactly occurred in that match remains a mystery, the one thing that is universally agreed on is that the sight was not pretty.  That said, the question of whether or not this was a worked shoot for storyline purposes or an extension of potential heat between the two wrestlers is an interesting discussion.
First off, it is important to understand the definition of the term "worked shoot."  According to Jim Cornette's Behind the Curtain: Real Pro Wrestling Stories, a worked shoot is actually a "phrase made up in the '90s when people began to get smart to how wrestling was worked.  Some promotions started doing angles acknowledging that much of wrestling was prearranged, but claiming their incident was real-hence, a 'worked shoot.'"  So by expert opinion, how can this incident be defined by something that does not exist?
Moreover, the "shoot" element of this argument makes no sense, because the match was not an unscripted or unplanned event.  There were clearly elements in this match where Charlotte and Nia were uncooperative and stiff with one another, but to call this a flat out "shoot" is a misinterpretation of the historical term.
That leaves the presumption that whatever mishaps occurred during the match led to the incidents of Charlotte and Nia becoming visibly frustrated with one another.  In result, the match broke down into several layers of miscommunication, awkward exchanges, and "no-sell" occurrences that left many people confused.  It is hard to imagine that even WWE, in its current abysmal state, would script two wrestlers to intentionally sabotage one another in order to further a storyline.  If this was WCW in 1999-2000, most people would not have bat an eyelash at the sight of seeing this occur.  However, given PWInsider's recent report that WWE sources were shocked at the incident as well, it seems more likely that Charlotte and Nia grew visibly agitated with one another and went into business for themselves.
Above all else, one very important question is yet to be answered in this entire fiasco, "What is the alleged beef between Charlotte and Nia that would possess these two to potato each other on live, national television?"  As of now, there are no articles or headlines detailing the issues between Charlotte and Nia, if there are any to begin with.  In fact, according to that same PWInsider report, Charlotte and Nia seem to be on "good terms" following their backstage encounter.  Regardless of whether or not these two have real heat at the moment, it is absolutely unwarranted to allow those issues to spill out for public consumption.  It is unprofessional, it is unacceptable, and moreover, it is outright dangerous!  Had things grown more out of control than they temporarily did, both wrestlers could have sustained critical injuries.  We already know Nia Jax's track-record when it comes to her ability (or inability) to competently and safely work with others.  And if you remember the Kairi Sane concussion debacle from TLC 2019, you would know that Charlotte does not have a clean record when it comes to handling "off-script" circumstances.
Nevertheless, it really can not be argued that this was far from compelling television in any way, shape, or form.  Even in the land of WWE where the term "wrestler" is forbidden language, it is irrelevant here; whether you call them "sports entertainers" or "professional wrestlers," neither of those terms fit this equation.  On this show, Nia and Charlotte were not "professional," and they certainly were not "entertaining."
Sources:
Cornette, J., Easton, B., Medri, D., Escuin, J., & Long, T. B. (2019). Jim Cornette Presents behind the Curtain: Real pro wrestling stories. IDW Publishing.

Joest, M. (2021, August 31). Do WWE Monday night raw's Charlotte Flair And Nia JAX have real Beef After Stiff Match? Fans have thoughts. CINEMABLEND. https://www.cinemablend.com/television/2572816/wwe-monday-night-raw-charlotte-flair-nia-jax-have-real-beef-stiff-match.

Johnson, M. (2021, August 31). PWInsider – Wwe News, wrestling News, wwe. CHARLOTTE FLAIR VS. NIA JAX – WHAT HAPPENED? | PWInsider.com. https://www.pwinsider.com/article/150292/charlotte-flair-vs-nia-jax-what-happened.html?p=1.
King's WrestleMania Rewind: Stone Cold VS. Scott Hall (WrestleMania X8)
Chris King is back with another WrestleMania Rewind, looking at the NWO's Scott Hall battling Stone Cold Steve Austin at WWE WrestleMania X8 from Toronto!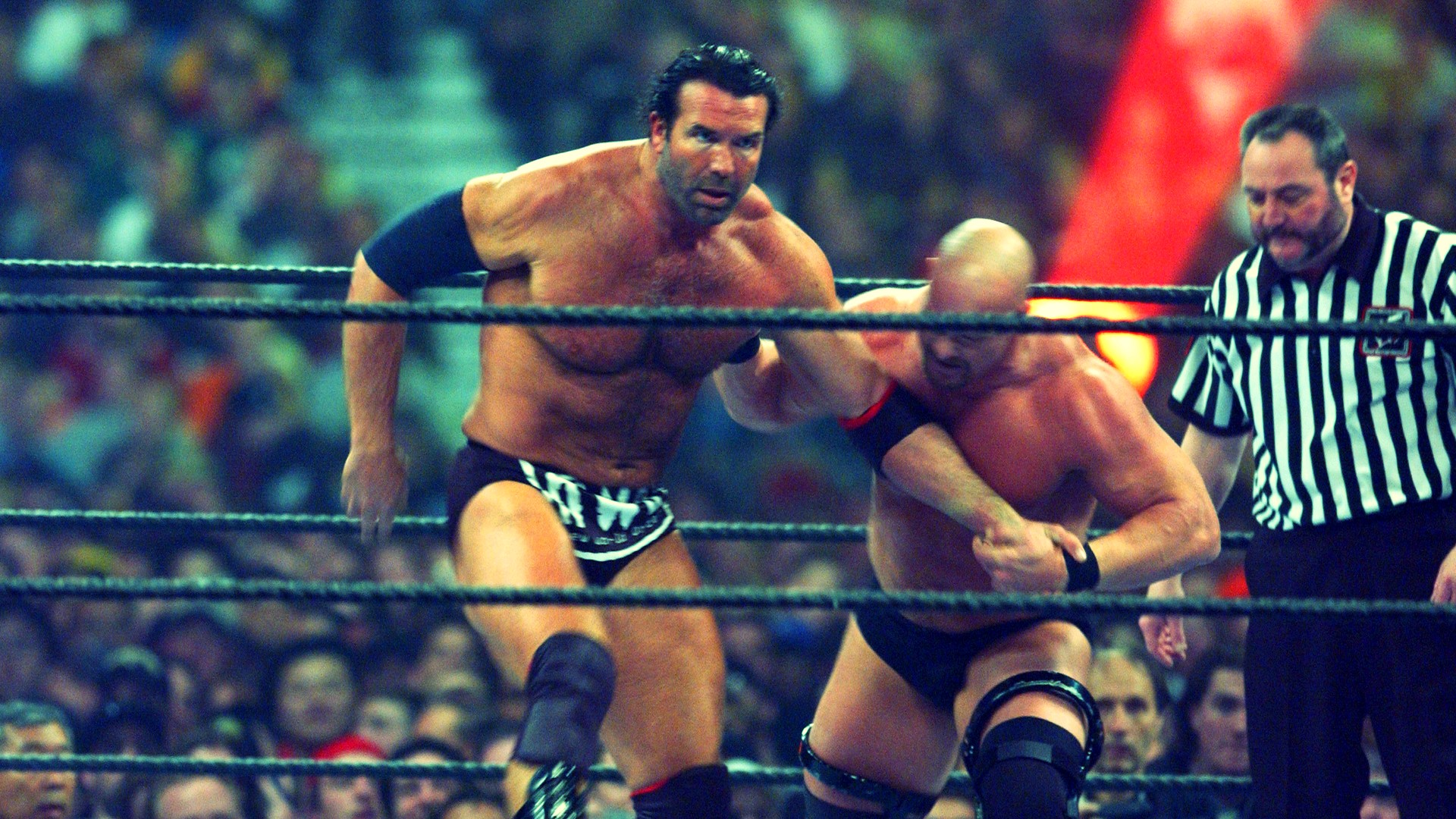 Chris King is back with another WrestleMania Rewind, looking at the NWO's Scott Hall battling Stone Cold Steve Austin at WWE WrestleMania X8 from Toronto!
Chris King is back this week with another edition of WrestleMania Rewind, where he is rewatching all the past Mania matches and feuds. This week you're in for a treat as we look back at 'Stone Cold' Steve Austin vs. Scott Hall at WrestleMania X8.
In late 2001, Vince McMahon bought out his competition WCW and acquired the rights to a plethora of talent including Booker T, Eddie Guerrero, Chris Benoit, and the iconic trio known as NWO. Hulk Hogan; Kevin Nash, and Scott Hall were hell raisers, and what better way to make a name for yourself than take out the two top superstars in the WWE The Rock, and Stone Cold?
The NWO cost Austin his chance at becoming the Undisputed Champion at No Way Out during his match with Chris Jericho. Adding insult to injury, the NWO spray-painted 'The Texas Rattlesnake' with their brand logo just like they did in WCW. As you can imagine, Austin was pissed and out for revenge against the group and primarily Scott Hall.
Hall would challenge Stone Cold to a match at WrestleMania 18. Both superstars beat the living hell out of each other leading up to this highly-anticipated match for who runs the WWE.
The glass broke and Stone Cold made his iconic entrance, and black and white NWO covered Halls' entrance alongside Kevin Nash. With the odds stacked against 'The Toughest S.O.B' could Austin or NWO prove their dominance? Sadly the NWO  broke up that very night when Hulk Hogan came to the aid of his adversary The Rock after their 'iconic' dream match. Stone Cold would ensure the victory with the Stunner. Hall would perform an Oscar-worthy sell over the finisher.
What a time to be a wrestling fan in the 2000s when nothing was impossible for WWE. Who would've thought WCW would go out of business and Hogan would make his long-awaited return to WWE?
King's WrestleMania Rewind: Seth Rollins vs. Kevin Owens (WWE WrestleMania 36)
Chris King takes a look at the most underrated WWE WrestleMania matches, and starts off with Seth Rollins battling Kevin Owens at WrestleMania 36!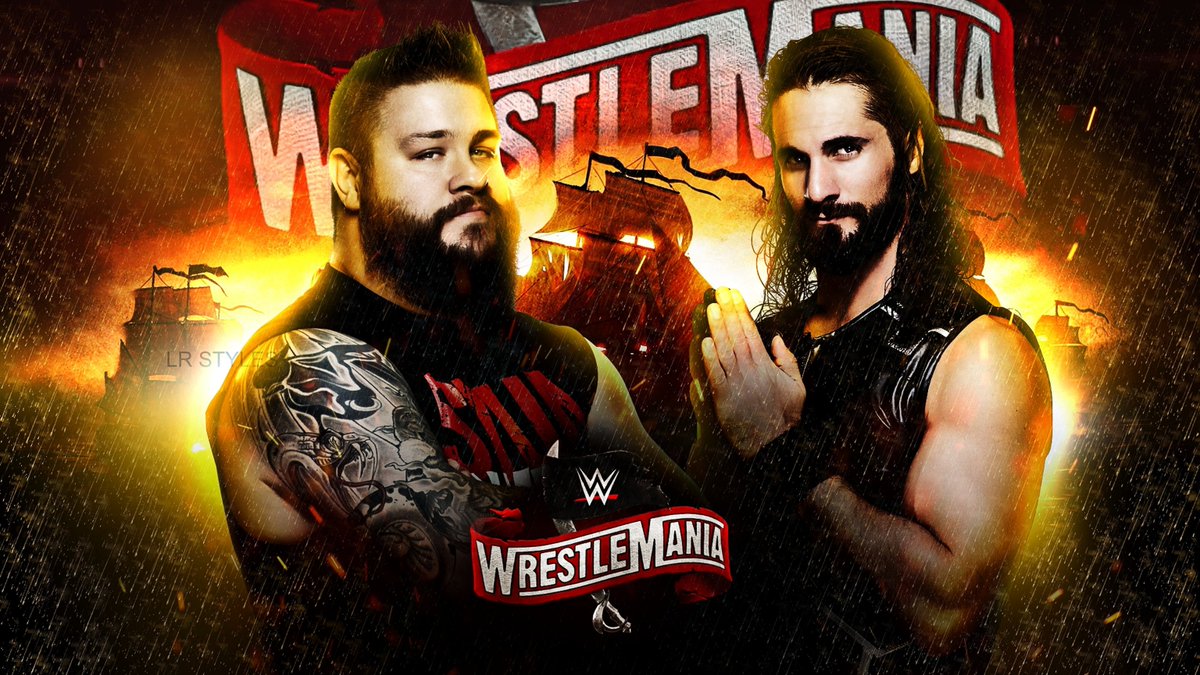 Chris King takes a look at the most underrated WWE WrestleMania matches, and starts off with Seth Rollins battling Kevin Owens in the WWE Performance Center at WrestleMania 36!
Chris King is starting a new series heading into WrestleMania season dubbed WrestleMania Rewind. Each week he'll be going back and sharing his insight over underrated matches at the Show of Shows. First up, is Kevin Owens vs. "The Monday Night Messiah" Seth Rollins at WrestleMania 36.
At the 2019 edition of Survivor Series, Rollins sacrificed himself during the men's traditional match allowing SmackDown to ultimately gain the victory. The following night the self-proclaimed Messiah, berated the whole roster but KO was not having any part of it. Owens quickly became a huge barrier in Rollins' cause for the greater good. The Authors of Pain attacked Owens with Rollins' character in question.
Owens finally had enough of his rival's mind games and torment and challenged Rollins to a match on the Grandest Stage Of Them All. Rollins mockingly accepted his challenge and the match was made official for night one of WrestleMania. Owens came out of the gate beating the holy hell out of the Monday Night Messiah trying to achieve his long-awaited moment at Mania but, Rollins tried to steal a disqualification victory by using the ring bell.
Owens hellbent on revenge provoked Rollins into turning their encounter into a no-disqualification contest where the fight could be taken all over the empty arena. The highlight of the match, was when KO used the WrestleMania sign to deliver a thunderous senton bomb through the announce table. Owens would secure the victory with a Stunner in an incredible match. Despite having no crowd during the pandemic era, both KO and Rollins put on an intense performance under the brightest lights.
In my personal opinion, this was a great feud that helped both superstars in their transformation as compelling characters for years to come.