Steve Cook's Fave Five: September 2021
Steve Cook is back with his September 2021 look at a few (five, actually) of his favorite things!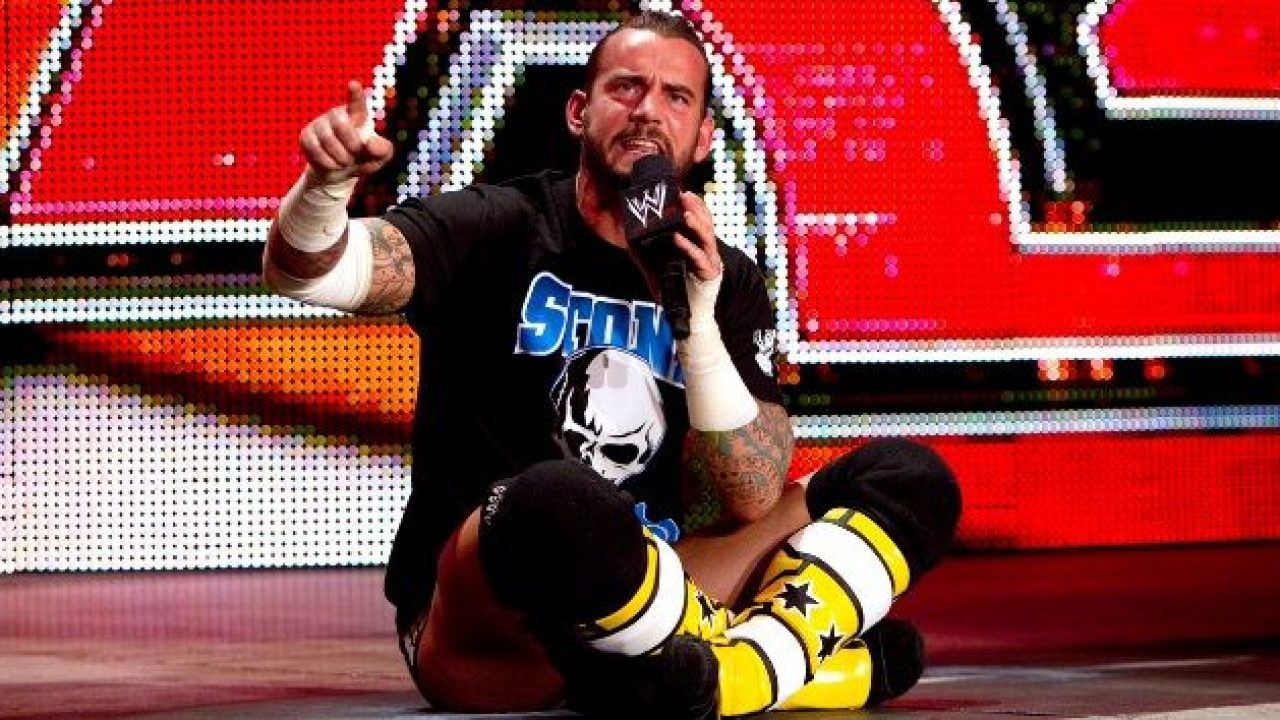 Steve Cook is back with his September 2021 look at a few (five, actually) of his favorite things!
It's almost halfway through September. You know what that means!
It's time to do that thing that Booker T made famous, listing our five favorite wrestlers of the moment. My mind on these will probably change before this article gets posted. That's part of the beauty of this thing. It's a snapshot in time of what I'm digging at the moment. Good times!
5. Mick Foley
If I was doing an all-time Fave Five, Foley would definitely be in the conversation. I started following his career in the WCW days and he became one of my very favorite wrestlers for most of the 1990s. Whether he was Cactus Jack, Mankind or Dude Love, I loved it all. As a geeky out of shape nerd, I found Foley more relatable than most of his wrestling bretheren. Still do.
As I've made clear recently, I appreciate it when wrestlers actually give us opinions and don't toe the company line. A lot of wrestling fans that are uber loyal to one company don't care for that sort of thing, which I'm sure Foley has found out at some point when he's looked at a comment section. Whether one agrees with Foley's feelings that WWE has a problem or not, one can't argue against the fact that the Hardcore Legend always makes a compelling argument with reason put behind it.
4. Mr. Iguana
¡El campeón de la Copa @BardahlMexico en #TriplemaníaXXIX! 🏆

💥 @MrIguana 🦎💥

🛑 EN VIVO por @canalspace y @Facebook
➡️ https://t.co/RSUurAlzNz pic.twitter.com/lfdQNfrUvP

— Lucha Libre AAA Worldwide (@luchalibreaaa) August 15, 2021
I had no earthly idea who this guy was before AAA's TripleMania XXIX spectacular. He's been bouncing around for awhile, according to our friends at Luchawiki he made his debut back in 2009. He eventually got noticed by AAA, and was featured in various matches. Mixed results, but AAA kept him around and booked him against guys like Dr. Wagner Jr..
It worked, Iguana became a cult favorite to the point where he won the Copa Bardahl cibernetico match at TripleMania XXIX. American fans that had no idea who he was fell in love with him. Then we saw the big debut of NGD, a popular heel trio previously competing in CMLL making their debut in AAA. The best way for them to get some heel heat was to beat up Mr. Iguana, and people wanted their blood right away. How dare they beat up the poor iguana! It automatically made them the most hated men in AAA.
3. Dragon Lee
Ring of Honor has always been a place where the best in-ring talent stands out, regardless of their charisma level. If you're watching ROH, the workrate is what you care about. Talking is secondary, which is good news for wrestlers like Dragon Lee that speak limited English. What would hold him back in other promotions doesn't matter in ROH. There, he gets to wrestle, which he does quite well.
Lee currently holds the Television & Tag Team Championship, and nearly became a Six-Man Tag Team Champion this past weekend. They've been teasing something with him & Bandido that could lead somewhere down the line. Dragon Lee's brother Rush is the leader of their faction, but will be out of action for several months due to injury. Seems like a good time for Dragon Lee to break out to me.
2. Minoru Suzuki
Not gonna lie to y'all and tell you I was watching those Pancrease shows back in the day. I learned all about that stuff later. I did not know of Minoru Suzuki until he became a grizzled old veteran that had the aura of being tougher than a two dollar steak or anybody he could step in the ring with. We're talking about one of the MMA pioneers, trained by Karl Gotch & Yoshiaki Fujiwara in the art of stretching fools.
I was so tempted to go to Dynamite this week. It's a good thing I didn't, because the friend I usually go to these shows with & I would have led a riot after Suzuki's entrance got cut short. You'd think Tony Khan would know to cater to Japanese wrestling enthusiasts. Fortunately, they're making a thing out of the "Suzuki Incident", and Minoru will be back with Lance Archer to murder again.
1. CM Punk
— player/coach (@CMPunk) September 10, 2021
Let's be honest. Professional wrestling is much more interesting with CM Punk as a part of it. Whether people love him or hate him, they talk about him. The United Center sold out based off of a rumor that he would be there. All Out apparently did bigger numbers than any previous AEW PPV, largely because Punk had his first match in seven years.
With all these big names coming in after him, some feel there's a chance that Punk could get left behind. We're already hearing the whispers of discontent from a certain segment of the fanbase. Punk's too happy, they say. He needs to do something other than talk, they say. I say stay tuned. If there's one thing to have faith in, it's CM Punk keeping things interesting.
Thanks for reading!
King's WrestleMania Rewind: Eddie Guerrero vs. Rey Mysterio (WrestleMania 21)
In the next WrestleMania Rewind, Chris King takes us back to WWE WrestleMania 21, and Rey Mysterio vs Eddie Guerrero in a battle of tag team champions!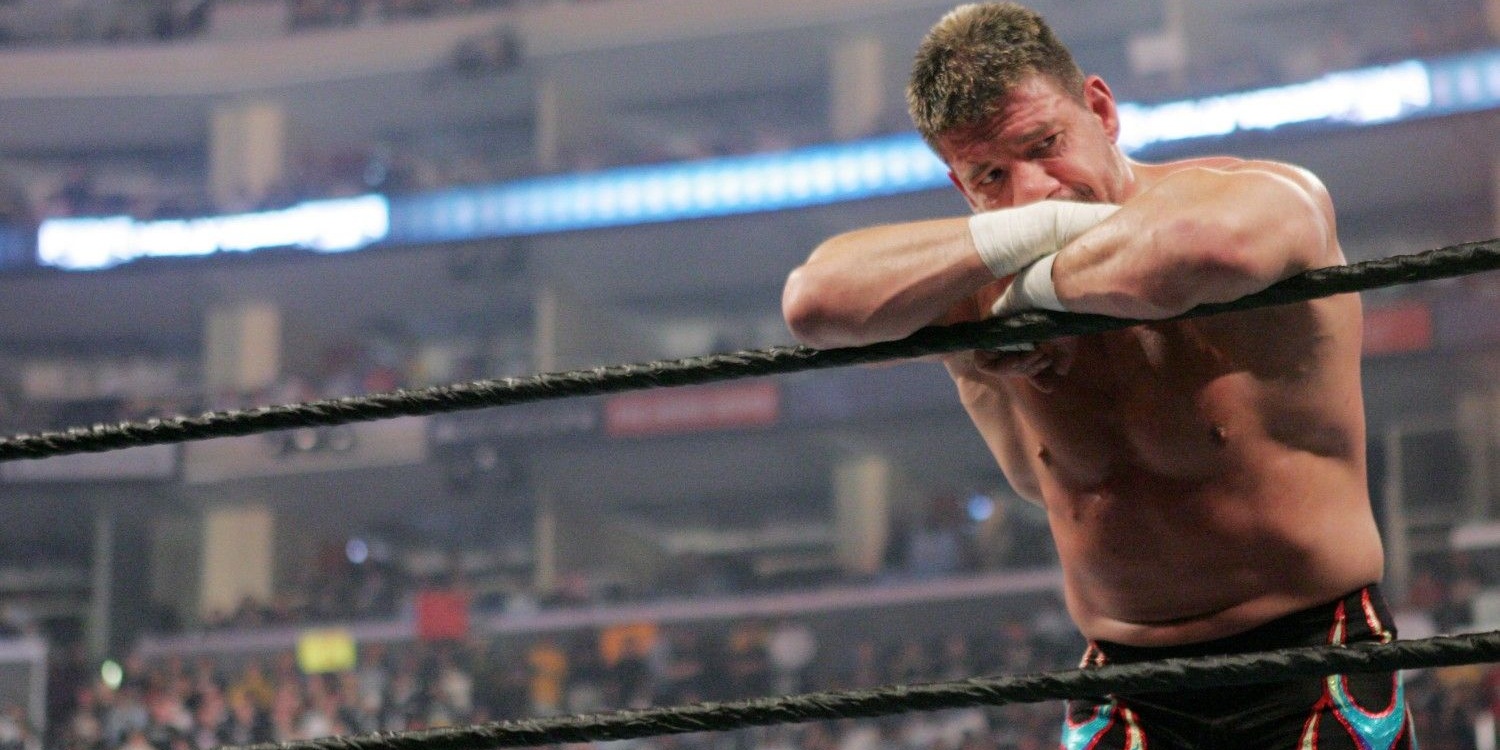 In the next WrestleMania Rewind, Chris King takes us back to WWE WrestleMania 21, and Rey Mysterio vs Eddie Guerrero in a battle of tag team champions!
Chris King is back with his third edition of WrestleMania Rewind. This week he's bringing us back to some 'Latino Heat.' We're rolling back to WrestleMania 21 where Eddie Guerrero faced longtime friend and rival Rey Mysterio.
This would be Guerrero's last Mania match caused by his unfortunate death. Over on SmackDown, Mysterio and Guerrero would become the tag team champions at No Way Out where they defeated MNM.
Chavo Guerrero would get into the head of Latino Heat by making him believe Mysterio was trying one-up his tag team partner. Chavo went as far as to tell his uncle to stop using the Guerrero name.
Guerrero would finally give in to his nephew's manipulation and went on to challenge Mysterio to a one-on-one match at WrestleMania 21. I For the first time in history, both tag team champions would face each other. Guerrero vs. Mysterio was the first match on the stacked card. Both partners threw everything at each other including the kitchen sink in a battle of one-up-manship.  In an incredible high-octane match that saw both superstars delivering counter for counter, Mysterio pulled off the win with a surprise pin roll up.
A few months later, what once was a friendly battle turned into a nasty fight involving the custody of Mysterio's real-life son Dominik Mysterio. After several torturous weeks, both former tag team champions would face off in a ladder match with the custody of Dominick on the line. I forgot how amazing this rivalry was and it's definitely worth a watch. Sadly, we would lose Latino Heat in November of 2005. There will never be another Eddie Guerrero. Viva La Raza!
King's WrestleMania Rewind: Stone Cold VS. Scott Hall (WrestleMania X8)
Chris King is back with another WrestleMania Rewind, looking at the NWO's Scott Hall battling Stone Cold Steve Austin at WWE WrestleMania X8 from Toronto!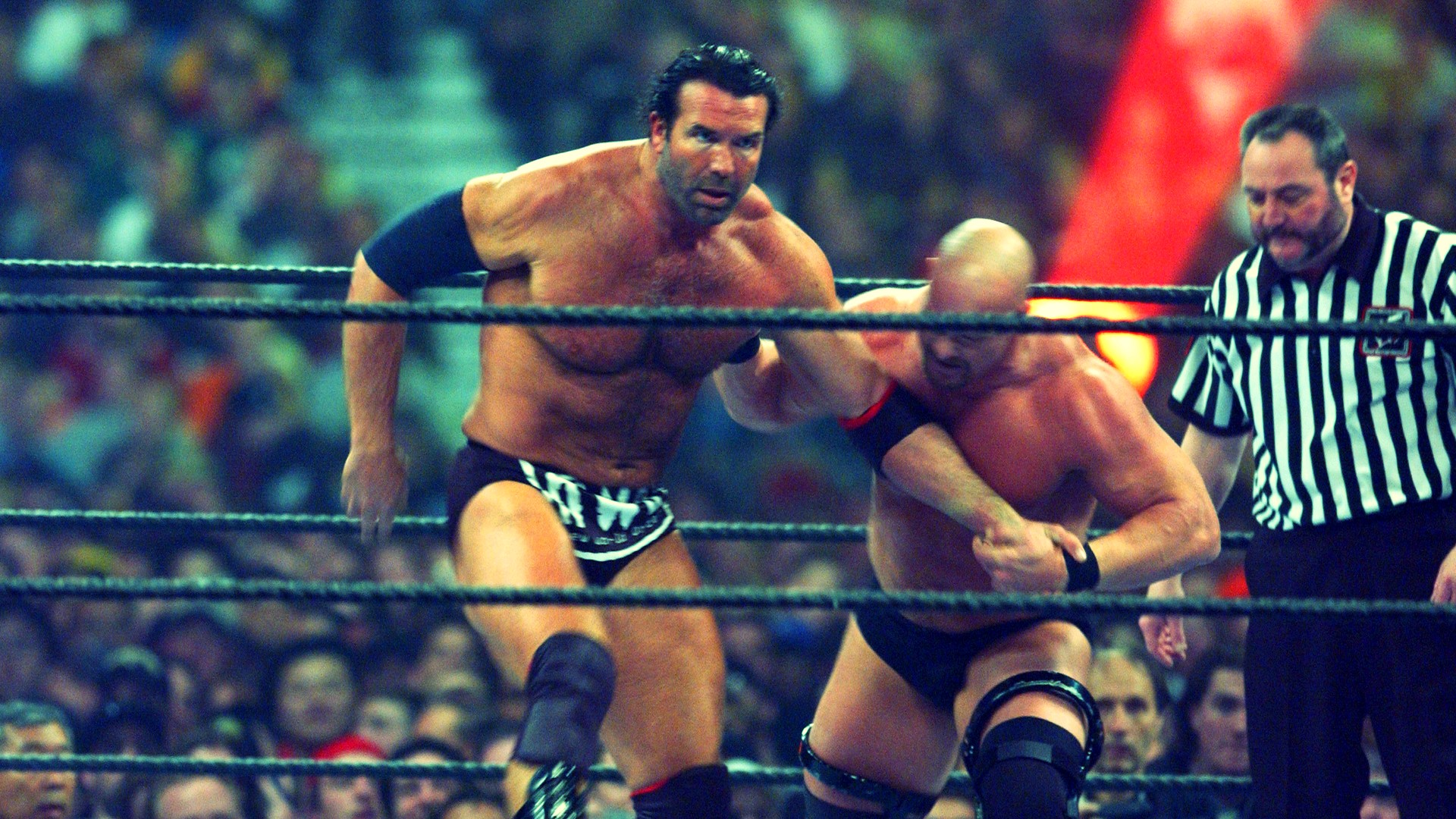 Chris King is back with another WrestleMania Rewind, looking at the NWO's Scott Hall battling Stone Cold Steve Austin at WWE WrestleMania X8 from Toronto!
Chris King is back this week with another edition of WrestleMania Rewind, where he is rewatching all the past Mania matches and feuds. This week you're in for a treat as we look back at 'Stone Cold' Steve Austin vs. Scott Hall at WrestleMania X8.
In late 2001, Vince McMahon bought out his competition WCW and acquired the rights to a plethora of talent including Booker T, Eddie Guerrero, Chris Benoit, and the iconic trio known as NWO. Hulk Hogan; Kevin Nash, and Scott Hall were hell raisers, and what better way to make a name for yourself than take out the two top superstars in the WWE The Rock, and Stone Cold?
The NWO cost Austin his chance at becoming the Undisputed Champion at No Way Out during his match with Chris Jericho. Adding insult to injury, the NWO spray-painted 'The Texas Rattlesnake' with their brand logo just like they did in WCW. As you can imagine, Austin was pissed and out for revenge against the group and primarily Scott Hall.
Hall would challenge Stone Cold to a match at WrestleMania 18. Both superstars beat the living hell out of each other leading up to this highly-anticipated match for who runs the WWE.
The glass broke and Stone Cold made his iconic entrance, and black and white NWO covered Halls' entrance alongside Kevin Nash. With the odds stacked against 'The Toughest S.O.B' could Austin or NWO prove their dominance? Sadly the NWO  broke up that very night when Hulk Hogan came to the aid of his adversary The Rock after their 'iconic' dream match. Stone Cold would ensure the victory with the Stunner. Hall would perform an Oscar-worthy sell over the finisher.
What a time to be a wrestling fan in the 2000s when nothing was impossible for WWE. Who would've thought WCW would go out of business and Hogan would make his long-awaited return to WWE?