Andrew's G1 Climax 31 Day 10 Results & Match Ratings: 10.4.2021
We come in to B Block action with a top heavy…near run away. Okada and Jeff Cobb are pacing the field while 4 men are nearly mathematically eliminated already. Can the momentum from yesterday carry over into a solid night?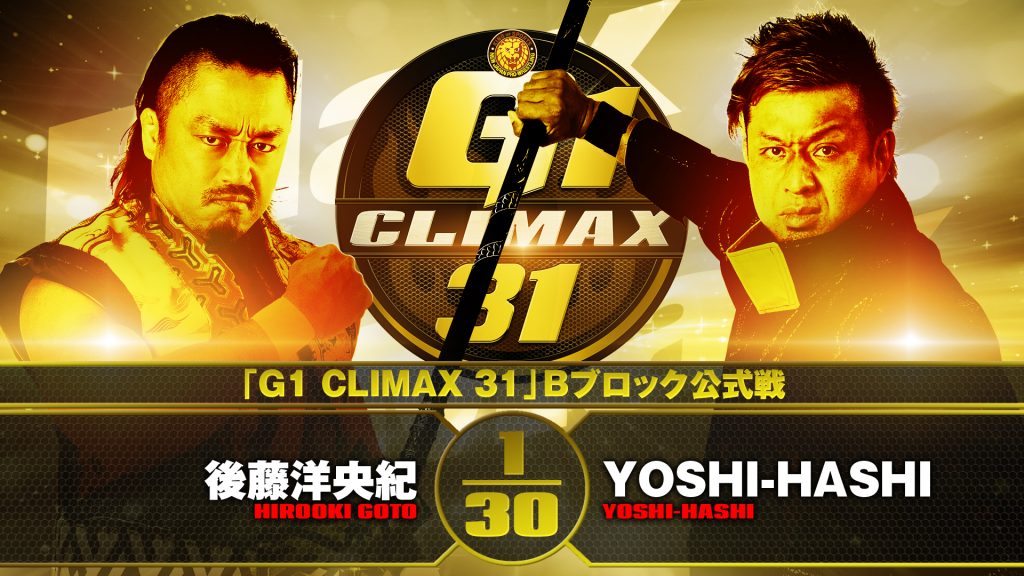 We come in to B Block action with a top heavy…near run away. Okada and Jeff Cobb are pacing the field while 4 men are nearly mathematically eliminated already. Can the momentum from yesterday carry over into a solid night?
The story of this block is really just waiting for the last day when Kazuchika Okada and Jeff Cobb clash. SANADA and Taichi will probably try to spark some hope to break the undefeated streaks, but neither has a great track record in that category.
Aside from that we see Tanahashi jerking the curtain and it's against Chase Owens. Chase has grown in the eyes of the fans and I think they're hungry to see him finally get a win, but not sure they want Tanahashi to lose. That would give Chase bragging rights over Tama though. Speaking of them, Chase, YOSHI-HASHI and Hirooki Goto are really in bad situations.
Will this two horse race get any closer?
Ratings:
Chase Owens vs Hiroshi Tanahashi: Chase wins via Package Piledriver @10:58 – ***
Tama Tonga w/Jado vs EVIL w/Dick Togo: EVIL wins via Everything is Evil @13:47 – ** ¾
Jeff Cobb vs Taichi w/Miho Abe: Cobb wins via Tour of the Islands @15:15 – *** ½
YOSHI-HASHI vs Hirooki Goto: Goto wins via GTR @16:57 – ****
Kazuchika Okada vs SANADA: Okada wins via Rainmaker @29:15 – ****
Results:
Chase Owens vs Hiroshi Tanahashi
Chase and Tanahashi keep things close with no real heavy strikes, but once Tanahashi hits his Corner Twisting Splash, he plays a little guitar and Chase returns the sentiment, even playing and tuning his own guitar. As the match slowly moves forward, when Tanahashi tries Slingblade, we see a few Jay White mannerisms from Chase. So there's something really great in Chase conferring with Jay White to see if he can get a win over the Ace.
After the Jewel Heist, Package Piledriver gets blocked, but Chase tries to stay on the offensive. He's on the apron, tries to kick Tanahashi, but Tana grabs the leg, Dagon Screw, followed by a Slingblade and that looks like the beginning of the end. Aces High, then High Fly…OH look Chase actually countered with the knees up. Chase gets the momentum going, tries a C Trigger, Tanahashi blocks it, C Trigger again, but Tanahashi counters with an open hand slap. Chase knocks Tana back to the ropes, 2 C Triggers, Package Piledriver and wait – Tanahashi loses. Tanahashi becomes a Trivia Question as the person to give Chase Owens his first win in the G1.
Chase showed glimpses of the Jay White inspired Bullet Club tactics. Chase has been wrestling fairly clean up to this point, so I wonder if this will signify a change in his approach to the rest of the tournament.
Tama Tonga w/Jado vs EVIL w/Dick Togo
EVIL tries to take a few shortcuts early but Tama is generally ahead of the shenanigans. Togo starts working on a turnbuckle pad, Tama tries to scare him off, when EVIL gets whipped into that corner, Togo uses EVIL to shield his tactics, finishes untying the pad, so when Tama goes for the Stinger Splash EVIL moves and takes the pad with him, so Tama splashes the exposed buckles.
Jado stops Togo from doing any more damage for a while, but EVIL still keeps the advantage. It's not until EVIL tries to use the exposed corner again, that Tama stops himself, side steps the charging EVIL and finally fire up with some offense of his own, triplicate Dropkicks give Tama an adrenaline rush. He throws EVIL into the corner and the fans are cheering on Tama and Tama actually plays into it before finally connecting with the Stinger Splash.
EVIL does manage to counter the Tongan Twist and drop Tama, then go for the Darkness Scorpion but Tama counters that with the Tongan Death Grip. However, Tama relinquishes the submission after getting EVIL prone and slaps on a Scorpion Deathlock of his own. EVIL of course gets to the ropes because Tama got cute, and then EVIL grabs the referee to slow Tama's offense, Tama gets a little sloppy with all of the ref usage and EVIL pulls out the referee assisted Magic Killer for a enar fall.
Tama comes back a bit with a Tongan Twist, Death Valley Bomb and Supreme Flow. Tama looks to finish things with a Gun Stun, but the lights go out. Togo is choking Tama, so it's not Togo that turned the lights out. Jado hits Togo with the kendo stick, Tama Death Grips Togo, Low Blow from EVIL leads to Everything is Evil and we know how this goes. The cleanest EVIL match since his pure heel turn, still has a gimmick finish.
Jeff Cobb vs Taichi w/Miho Abe
Taichi and Cobb play mind games a bit with clean breaks, general chiding and then when the insults start to fly, Cobb starts to get his power advantage across and Taichi gets caught mid Gamengiri. This leads to Taichi being on the receiving end of a lot of attacks focused on Taichi's bad lower back.
Cobb really has a hold on the offense. Taichi is getting thrown around, Miho is basically just hoping Taichi does something, and it's not until Cobb gets cocky and calls Taichi an "easy 2 points" that Taichi fires. A Superkick drops Cobb, Kawada Kicks, Cobb misses the Side Attack in the corner, Gamengiri, pants off and…okay Cobb slows the Taichi comeback.
Taichi tries to put something together after eating a lot of punishment. He kicks out of the Gachimuchi Moonsault, hits Axe Bomber, a few quick strikes and a Gedo Clutch give Taichi a near fall. Taichi has the whole crowd behind him, he nearly pulls off Black Mephisto, but all the focus on his back caused him to buckle. A wild miss on the Jumping High Kick, Cobb murders him with a German Suplex, Taichi stumbles around stunned and into Cobb's arms for a Tour of the Islands.
YOSHI-HASHI vs Hirooki Goto
This is a violent affair with neither man slowing down and showing the grit and determination to win. They go at each other immediately, take it to the outside and throw one another into the guardrails and really are getting the spirit of competition across in a palpable sense.
HASHI eventually sends a big message to Goto after countering the GTR and hits Goto with his own Shouten Kai. They are both down for a while, when they get up we get an extended strike exchange where HASHI punctuates it with a Headbutt, something Goto usually does. HASHI is really tapping into the Goto moves box, but when he goes for Karma, Goto counters and then eats a strike to the face.
They rock one another and Goto grabs a stumbling HASHI for GTW, and a near fall. GTR attempt, HASHI counters but Goto holds on to HASHI and hits a Shouten Kai himself. GTR finally gets hit and Goto gets a win in one of HASHI's best matches ever.
Kazuchika Okada vs SANADA
Luckily for these two, this is their first match in almost exactly 2 years since King of Pro Wrestling 2019. So even though these matches always seem to be the same match with a few more steps or a small twist, there has at least been a decent amount of space between these two to not feel as tedious as it did when they faced each other 5 times between October 2018 and October 2019.
We see SANADA pull off the Paradise Lock, Okada has moments where the Money Clip is used to weaken SANADA, but it's generally back and forth wrestling with Okada playing the cocky "superior" at different points. An amusing part was when SANADA had the Skull End in, and Okada was shaking his hand to try and wriggle free, the crowd gasped thinking it was a tap out. SANADA has all of the momentum, hits a Sole Butt and lays out Okada, goes for the Moonsault and actually hits it, but also hit his knee on the way down after jamming it on previous Moonsault attempts (which is a call back to previous matches). So due to the delay in the cover, Okada kicks out and now with 5 minutes to go we get signature flurries and rest spots.
Rolling Rainmaker gets countered, Skull End gets avoided, and a Jumping Tombstone gives both men a moment to breathe. Now comes the point in the match where the next big move wins, and both men know it. We see attempts at the Fire/Thunder Driver from Okada, countered into Skull End, pushed off, Dropkicks get countered, wild swing and then SANADA gets a wild look in his eye. He posts up in the corner and looks to want to hit a Destino. He goes through half of the rotation, Okada stops it on his shoulder, Fire/Thunder Driver and a Rainmaker wins the match for Okada.
Overall Score: 7.75/10
Now we finally get solid back to back days since the first 2! This felt more like a G1, kicking off with Chase's "Crown Jewel Shock", even though he may have lost a little bit of the good faith he earned so far in the G1, he is Bullet Club so…it checks out. EVIL's match wasn't a complete dumpster fire, Taichi is spiraling and I wonder if that will be part of a story since Suzuki is spending time in America…so is the Japanese faction really Suzuki-Gun? As much as I hate YOSHI-HASHI, I'll admit that was the perfect style of match for him as long as he keeps up.  No real space, no real need for him to hit "fancier" moves, just basic and tough with both men selling their asses off.
SANADA versus Okada was worth the main event, but much like all of their previous matches, it's just more of the same. SANADA's moveset has become stale, his matches are formulaic and he just needs something to make him interesting again. Plus we're still very much on the road for Jeff Cobb vs Kazuchika Okada to be the deciding match on the final day.
Let's check out the standings!
B Block:
Jeff Cobb / 5-0 / 10 Points
Kazuchika Okada / 5-0 / 10 Points
EVIL / 4-1 / 8 Points
Hiroshi Tanahashi / 3-2/ 6 Points
Taichi / 2-3 / 4 Points
SANADA / 2-3 / 4 Points
Tama Tonga / 1-4/ 2 Points
Chase Owens / 1-4/ 2 Points
YOSHI-HASHI / 1-4/ 2 Points – Eliminated
Hirooki Goto / 1-4/ 2 Points – Eliminated
Badlands: What If The Undisputed Era went to Main Roster?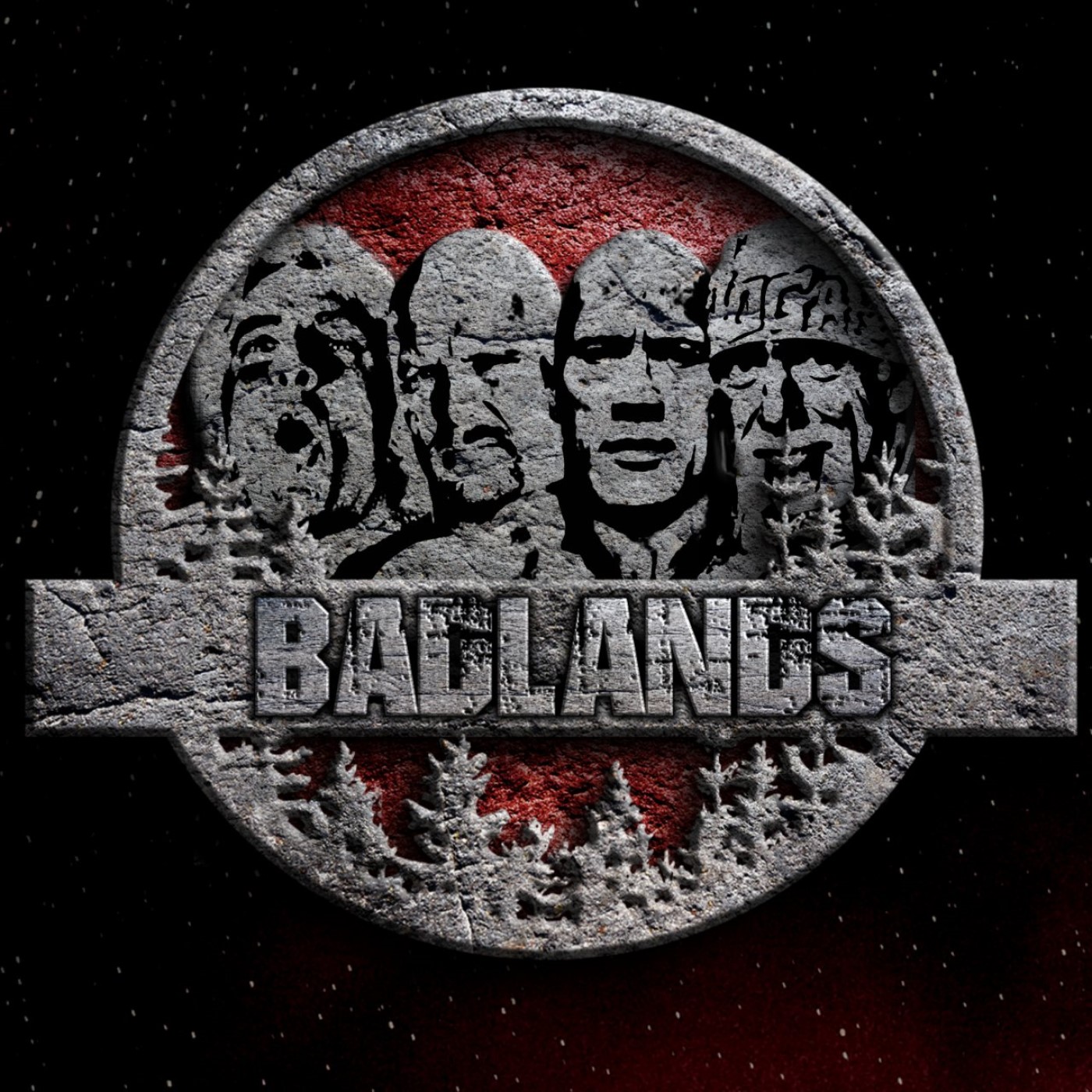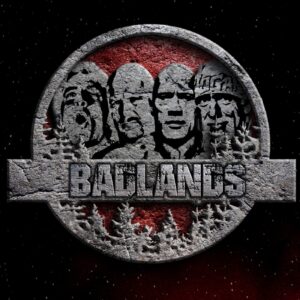 Mags and Tolley return with another episode of Badlands.
Firstly, they discuss Dan Griffin's (follow him on Twitter @DanGriffin21) Owen Hart fantasy booking, before going over Mags's vision for the Undisputed Era on the main roster of WWE. Tolley didn't do his homework, so got off scot free. Typical!
For the latest, greatest and up to datest in everything pro wrestling, sports and entertainment head to TheChairshot.com and remember to ALWAYS #UseYourHead.
About the Chairshot Radio Network
Created in 2017, the Chairshot Radio Network presents you with the best in wrestling and wrestling crossover podcasts, including POD is WAR, Women's Wrestling Talk, Chairshot Radio daily editions, The #Miranda Show, Badlands' Wrestling What If's, The Outsider's Edge, DWI Podcast, Bandwagon Nerds, the Greg DeMarco Show, 3 Man Weave, Five Rounds, Turnbuckle Talk, The Reaction and more! You can find these great shows each week at theChairshot.com and through our distribution partners, including podcasting's most popular platforms.
---
The Chairshot Radio Network


Your home for the hardest hitting podcasts and radio shows!
Listen on your favorite platform!
iTunes  |  iHeart Radio  |  Google Play  |  Spotify
Listen, like, subscribe, and share!
A Change In Attitude #43 Thursday Raw Thursday!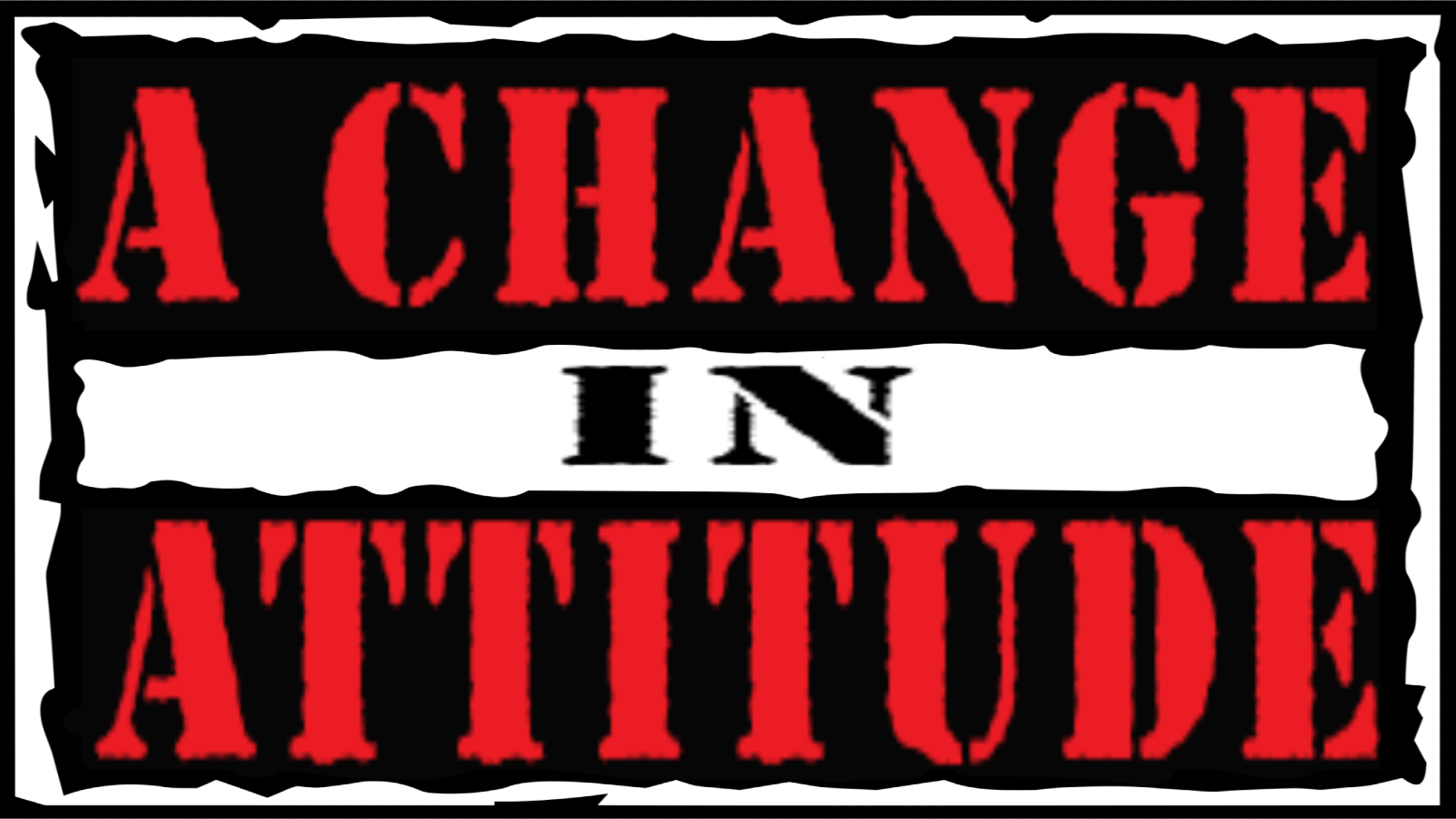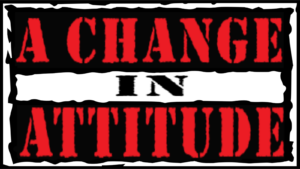 One of the most significant episodes of Raw so far, in which a certain Heart Break Kid "loses his smile" and it's on a day so nice, they named it twice!.
The ACIA team revisit Thursday Raw Thursday from February 1997